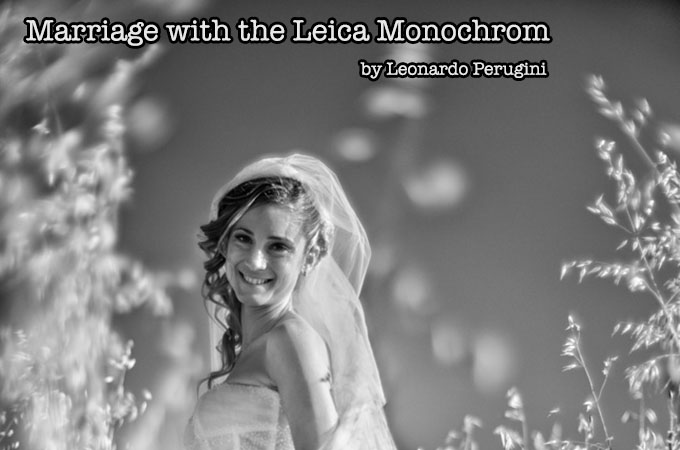 Marriage with the Leica Monochrom by Leonardo Perugini
Dear Steve,
My name is Leonardo Perugini and I am a professional photographer. I work with my colleague in a photo studio in the outskirts of Florence, www.spbstudio.it .
I often read your website, that is full of many interesting information and at the same is very funny and enjoyable. Recently I replaced my beloved old Leica M9 with a Leica MM and I started using it for working purposes together with my reflex.
The first time that I tested it, I was at a wedding and it was really amazing: I felt like a child, it was even more fun than usual!
Then, when I went back to my studio, I took a good look at the files and I verified that their quality is amazing, also because you can use great lens with that camera.
I send you some pictures attached: they are all taken with Canon 50 0,95 and Zeiss 35 f/2.
I hope this might be helpful to anyone interested in working with more than one camera.
I really think that for wedding reportage and fashion shoots, Leica MM can add something to the way one takes pictures.
Best regards!
Leonardo Perugini