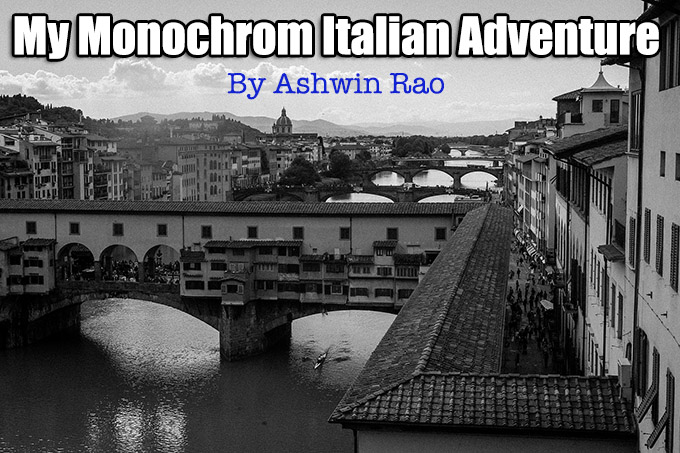 Monochrom Italian Adventure
By Ashwin Rao – His Facebook page is HERE, his blog is HERE
"Italy in Monochrome."
A dream, a question, a challenge, and now a reality. Hello, my fellow Huffites, it's Ashwin, back from a bit of a hiatus. I have been busy with many happy life events, which have kept me away from you. Have I been away from my camera? Not at all! In my efforts to document my ongoing experience with my favorite Leica M camera to date,
the Leica M Monochrom
, I recently ventured to the Tuscan region of Italy for the very first time. The trip represented a very exciting and personal journey for me, as I got engaged to my fiancée Jennifer on this trip (that part happened before Italy). But that's a story for another time. Needless to say, I was thrilled to have my Leica M Monochrom available for the trip. Yet, for such a journey, there was some trepidation. The Tuscan hill towns and the glorious city of Florence are known for their beauty, and color is such a huge part of the Tuscan palette. How would shooting the region be, using only black and white to see the world around me? Well, that is what this story is about….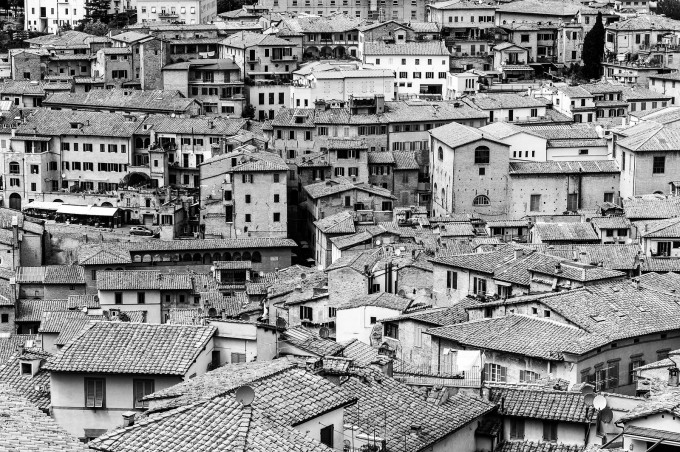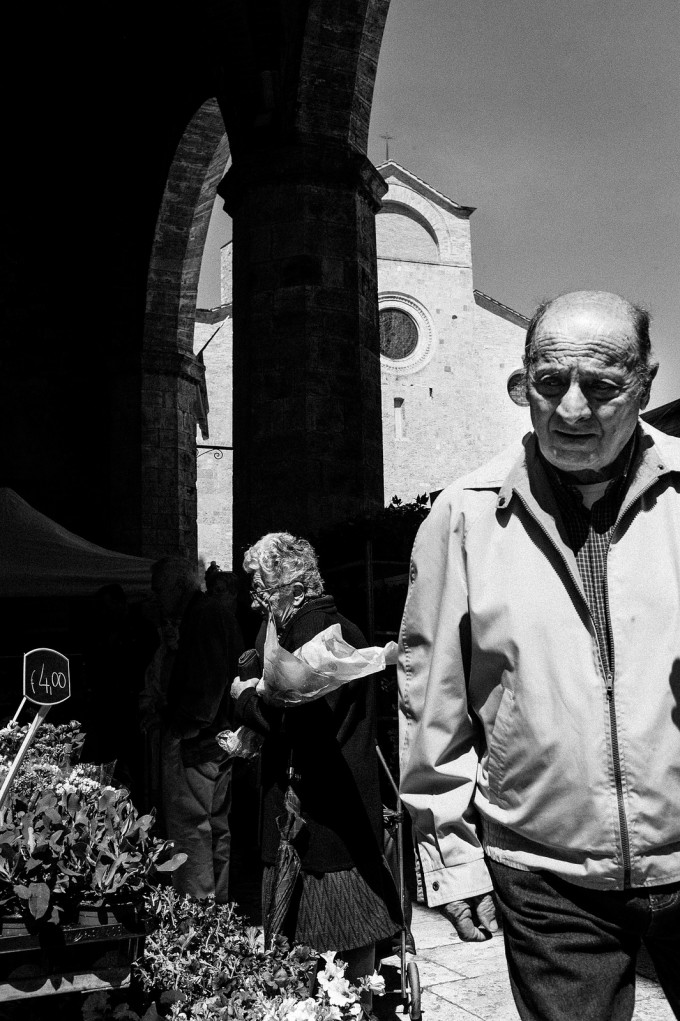 As many of you know, and as has been well documented here in my prior writings, I have made a wonderful journey of discovery through the legendary past of rangefinder lore. Along the way, I have discovered the beauty and unique properties of many classic lenses designed by Nippon Kogaku, Canon, and of course, Leitz (classic Leica). This journey has allowed me to discover how remarkable these lenses are in capturing black and white imagery with panache, detail, and clarity. One of the hugely pleasant surprises, to me, in using these older lenses, is how well they do on the modern sensor of the M Monochrom.
I continue to be amazed at the designs of years long gone past of the lens masters such as Max Berek (the original Leitz Maestro), Walter Mandler (i.e. the unsurpassed master of Double Gaussian design), Hiroshi Ito and Jiro Mukai (Mandler's Japanese Counterpart in Double Gaussian/planar lens design mastery), and so many other legends (Barnack, Bertelle, Gauss to name but a few). Okay, I am misting up in my own history lesson .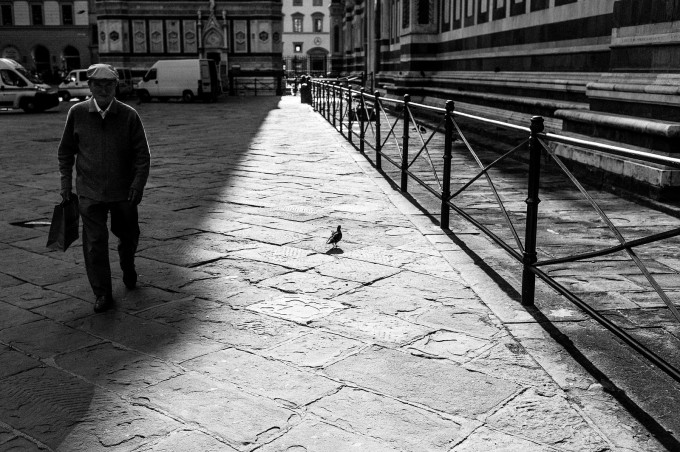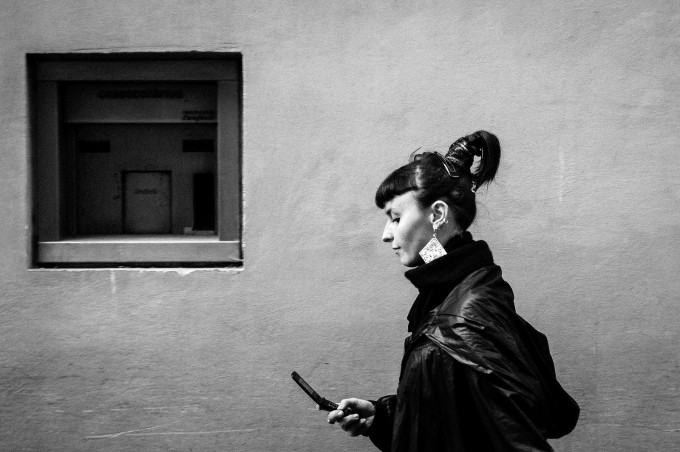 The bottom line is that many of these classic lenses, in some cases developed without the aid of computer design, resolve at the level of modern glass (on center at least), and possess character in gobs. Maybe it's the glass that was used, or the coatings that were optimized for black and white film. Maybe it was the rare earth elements that were sometimes employed to achieve unique looks and resolution. Whateve the case may be, you owe it to yourself to try older lenses on your new Leica and other ILC bodies. For my own journey to Italy, I could not imagine better way to see a land of romance, rich in the traditions of the past, then through the lens of the past, reborn to the present and borne upon the Leica M Monochrom, which I consider a modern classic and possibly the most unique imaging tool in 35 mm photography today. So the modern aspherical lenses remained at home for this trip, and 60-year-old gear came along for the ride.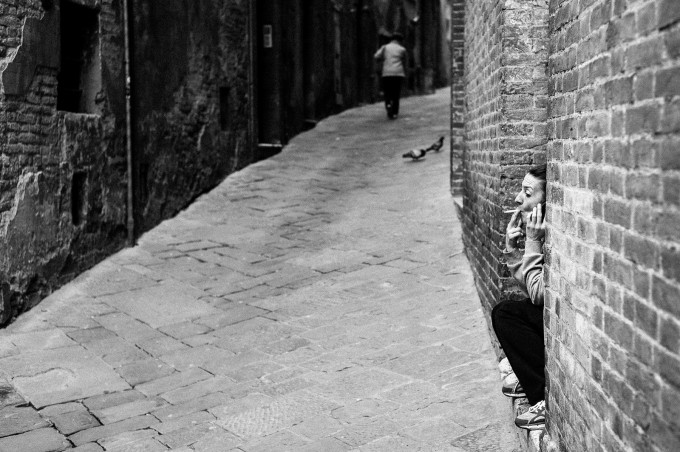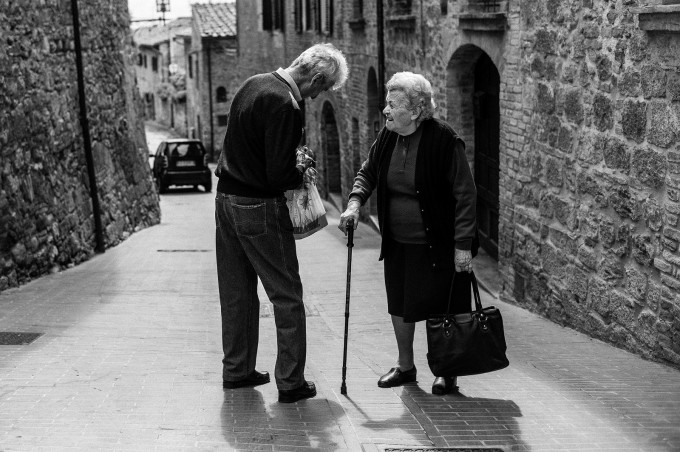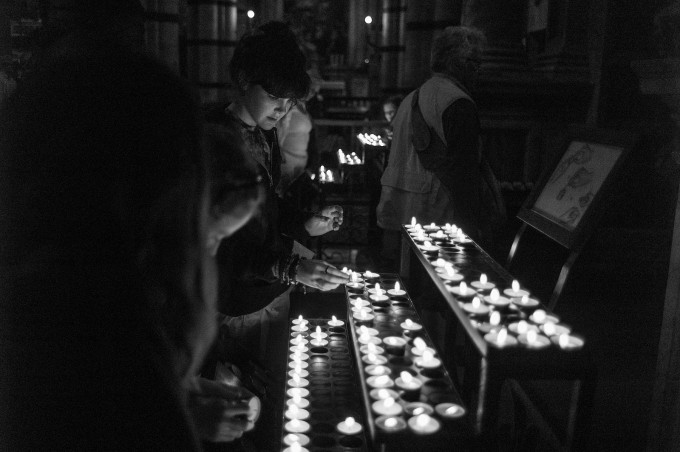 Over the past months, I have collected many vintage lenses to test on the M Monochrom. Some lenses, I have loved. Others, I have hated. All of these tests and trials have been wonderful and informative courtships, and in the future, I will tell you stories of some of my favorite journeys in getting to know these lenses. I have found along the way that classic Leitz lenses, those produced before the "Leica" name was applied to the camera's photographic section, produce remarkable and consistent results on the M Monochrom. Thus, early in the planning process, I made the decision to use my Leitz classic lens kit, comprising the Leitz Summicron 35 mm f/2 (the original 8-element design) , my beloved Leitz Rigid Summicron 50 mm f/2 (2nd version, and the first of Leitz' rigid Summicron designs), and a Leitz 90 mm f/2.8 Elmarit. These lenses possess, near perfect build, are incredibly compact and lightweight, and have produced images and clarity that have left me baffled and bewildered (in a good way)… Furthermore, the 35/50/90 mm lens kit is one of my favorites for travel, in that it provides a great versatility for rangefinder work. The 35/50/90 frame lines were first introduced in the Leica M2, and represent a classic way of seeing with rangefinders. Why not use this classic approach and channel it through the Leica M Monochrom.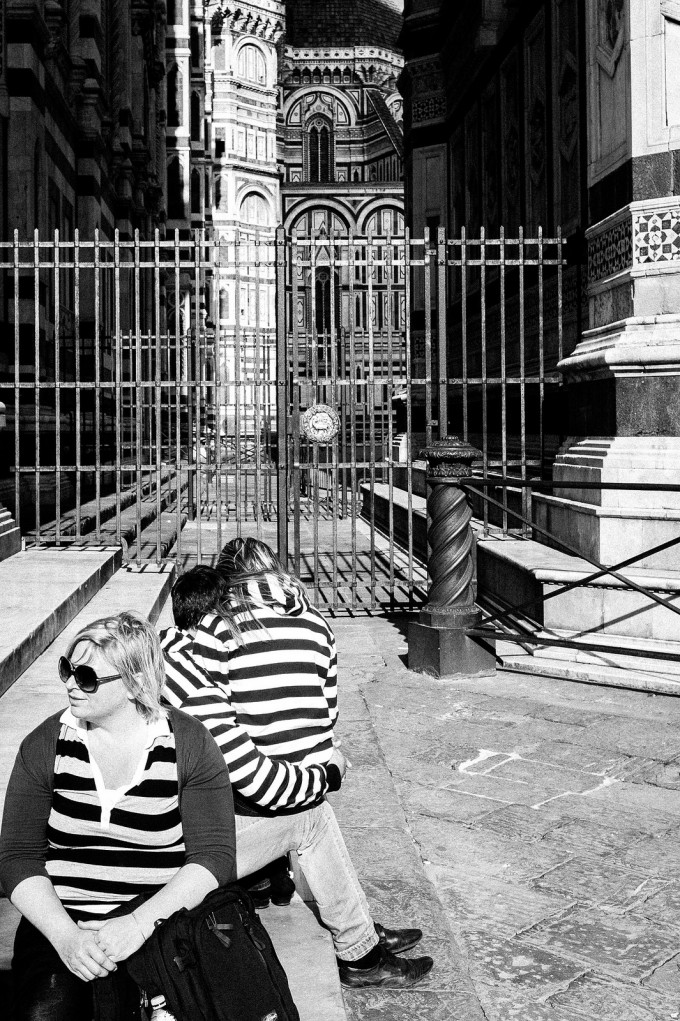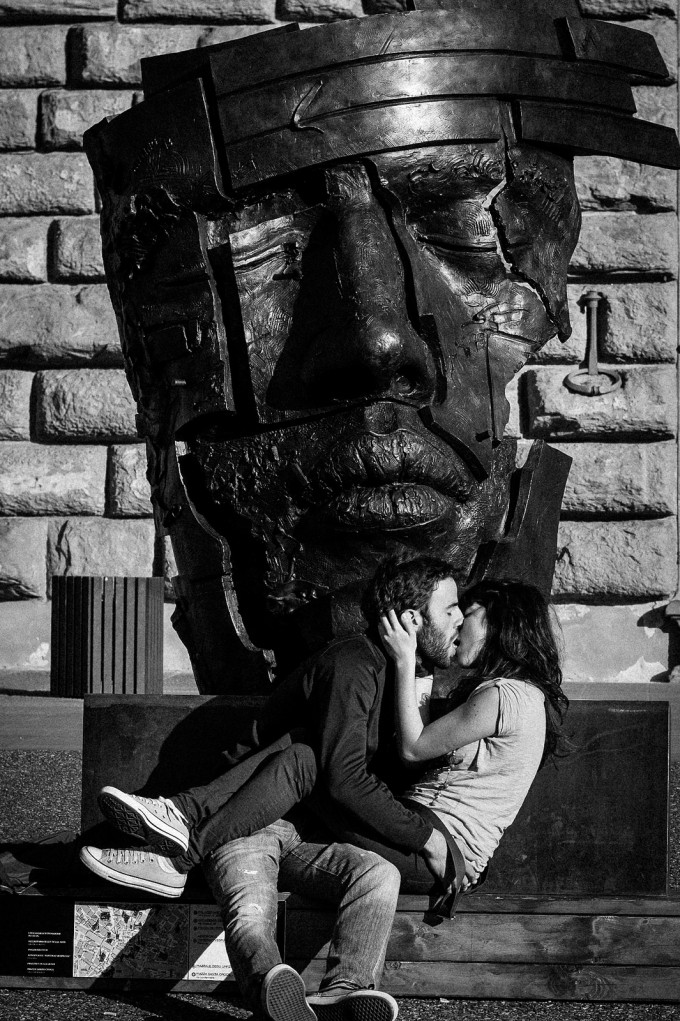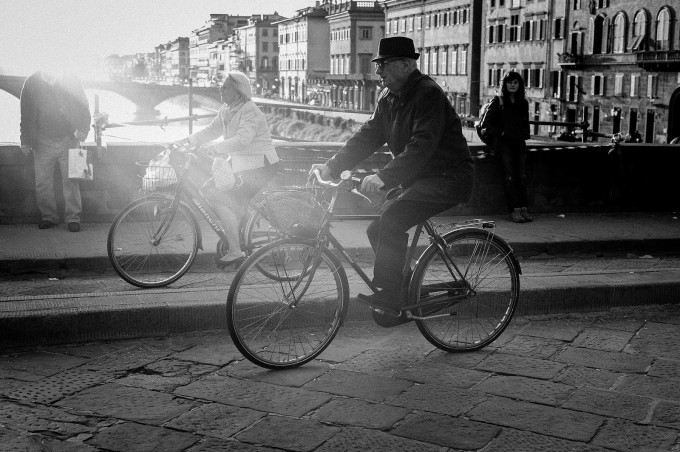 The images that I have provided represent journeys through the alleyways and artisan shops of Firenze (Florence for us Westerners), the gentle stone footpaths of Volterra and the stately tower lined streets of San Gimignano. They showcase the bustling chaos of Siena, and the rolling wineries of Pancole and the majestic endless arched alleyways of Bologna, with it's own leaning tower. You may ask, how was it to shoot such a colorful country in monochrome? For me, the experience is liberating, and I now have monochrome memories of this cherished journey with Jennifer, in our first steps toward the path to marriage. To see her ring glint in the Tuscan light, in glorious black and white, makes me smile right at this very moment. Sure, there were moments where I yearned for color, but truth be told, these moments were few and far between. Focusing on shadow and light, on luminance and contrast, are challenges that I welcomed and embraced. I equate, at times, the challenge of shooting black and white to the challenge of stopping down to f/8 to shoot street scenes. Initially, for many of us who enjoy shooting wide open, stopping down can be disconcerting. How does one isolate the subject from chaotic surroundings but by opening up the aperture and blurring away distractions? Well, with creativity and an eye for surrounding detail, one can often paint even more interesting images, integrating subject and surrounds, by stopping down. So it goes with shooting in black and white. Color is often a welcome distraction, but limiting yourself to black, white and the in between shades of grey can recalibrate your own conceptions of what it is to make a meaningful image. I will continue to love color, but I now warmly embrace this challenge of shooting in black and white for the majority of my photos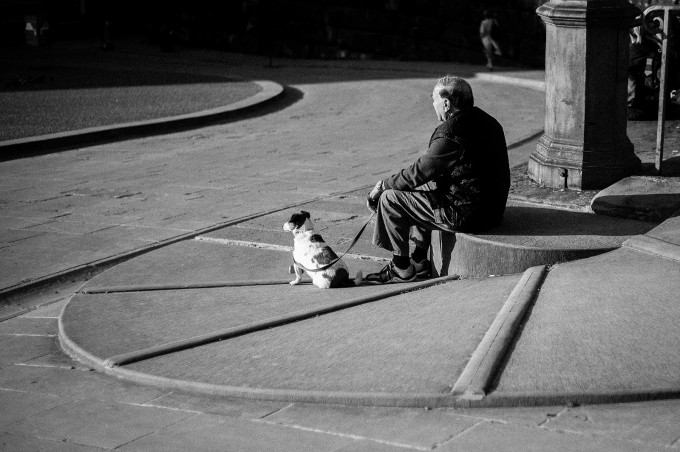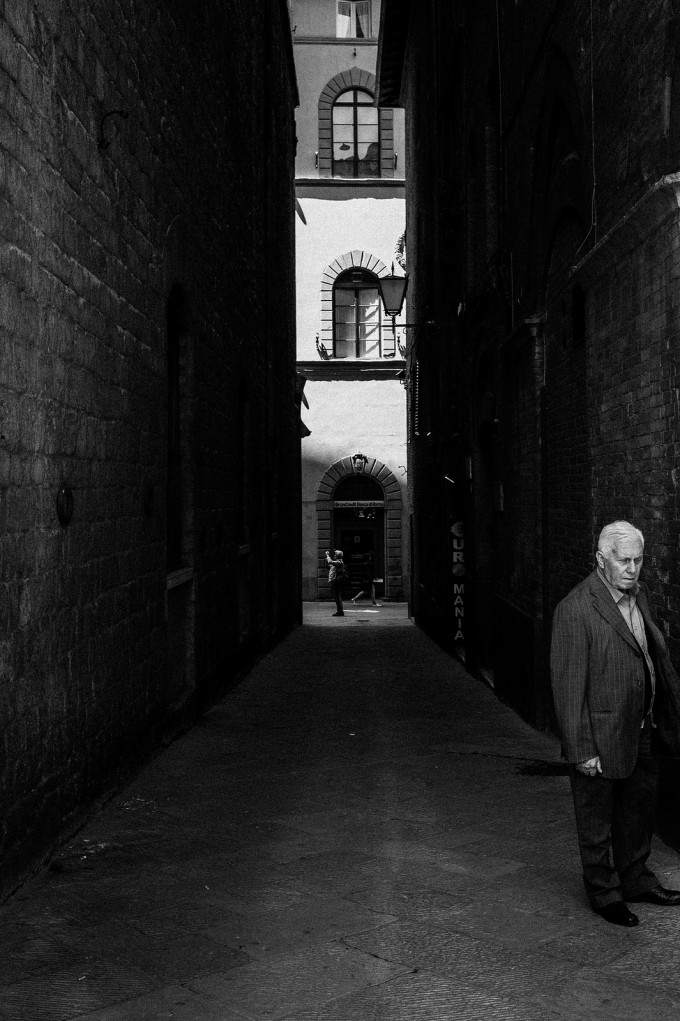 Truth be told, much of the Tuscan country site is browns, greens, yellows, and greys. Neutral colors that adjust well to the black and white palettes. Travelling in this way with the Leica M Monochrom in hand doesn't lose much, and if you are up for the challenge, take out your own camera someday soon, set it to BW, and shoot only in this manner. Initially the experience will be difficult, but soon, you too may come to embrace this "limitation."
I hope you have enjoyed this little journey, through my own experience, of a special time, with memories of vintage lenses and canvas landscapes. I hope that the images do justice to the moments that I saw. I am happy, but now it is time for you to be the judge.
All the best to you, my friends, and see you again soon!