The Panasonic 20 1.7 II Lens on the Olympus E-P5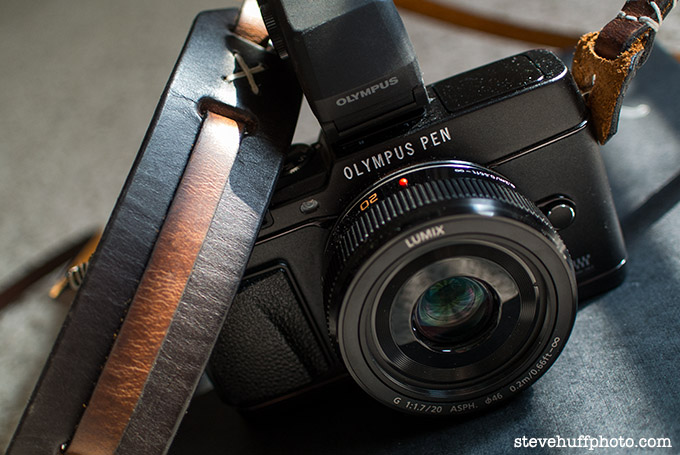 Hello to everyone out there in camera land! Today I am talking a little bit about a new version of a legendary lens and one that helped to propel Micro 4/3 to huge sales back when it was launched almost four years ago. The lens that when attached to an old E-P2 beat out a Nikon D3s with Nikon 50 1.8 in all areas back in Jan of 2010 right here on this very blog. Yes, I am talking about THAT lens, the Panasonic 20 1.7 but in its new updated version, which is called "VII"
. This will be a shorter than normal post/review as this lens is basically the same exact lens as the version I that I have written so much about with a few tweaks. If you missed the original reviews you can see them at the links below:
When this lens was announced many of us thought "YES! Finally an improved version of the 20 1.7, but HOW can Panasonic improve on what is already a killer lens"? At least that is what I asked myself because I am a huge fan of the original, even though it has been beaten out in IQ from the newer and larger Panasonic/Leica 25 1.4. But for size and cost, the 20 1.7 and now 20 1.7 II is a force to be reckoned with and I know MANY who use this as their one and only lens for their Micro 4/3 camera. Yea, it is that good. So the question is..if you already own the original, is this one worth upgrading to? Well, read on and find out what I think about that 🙂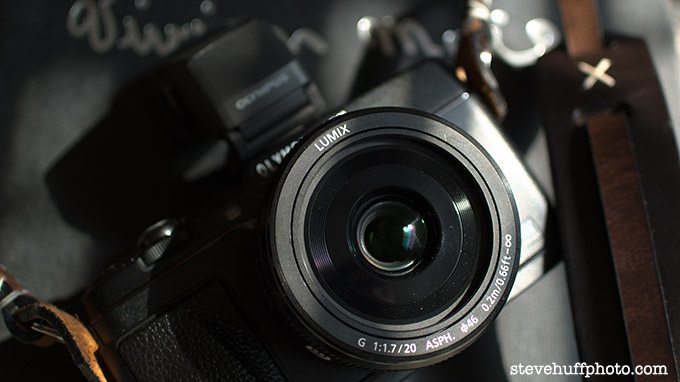 So what is really new with the lens?
The lens is small, looks great, has a metal barrel and mount and gives you a 40mm equivalent on Micro 4/3. The older version, which is still a capable and amazing lens, did NOT have a metal barrel, it was made of plastic. So right off the bat, this guy is made of metal even though it is still feather light and feels like plastic. The lens looks slicker and nicer. I always found the original a little on the ugly side with the grey and black so in all black it looks great. So far, a metal barrel is all that is new. But there HAS to be something else…right?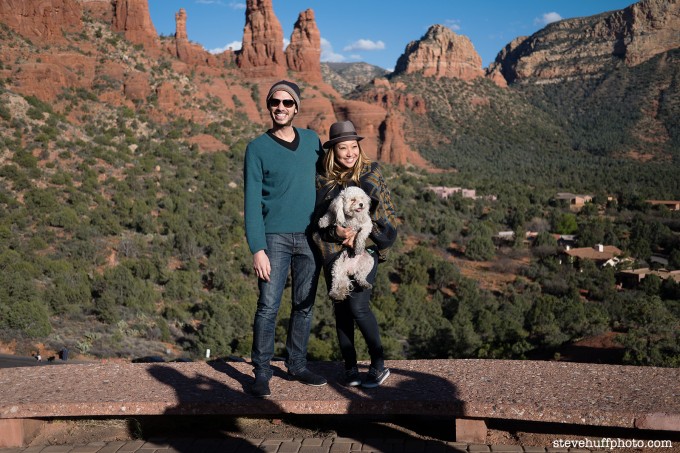 According to Panasonic, the only other change is that it supposedly has an improvement in the FLARE department but I found that claim to be off. My old 20 1.7 flared every now and again and I have seen flare in the new one within the 1st 5 shots I snapped. Is this just a fluke, shooting into the sunlight and seeing flare? Well, maybe but the Oly 17 1.8 does not do what this lens does with flare (in my experience/real use). So the 20 1.7 II lens still can exhibit flare. In regards to flare, I feel the Olympus 17 1.8 does better. Then again, if you are shooting on a Panasonic body I 100% recommend this lens over the Olympus.
The Flare is There! But the contrast, sharpness and color are rocking it wide open!
As always, click on ANY image to see the correct and larger version!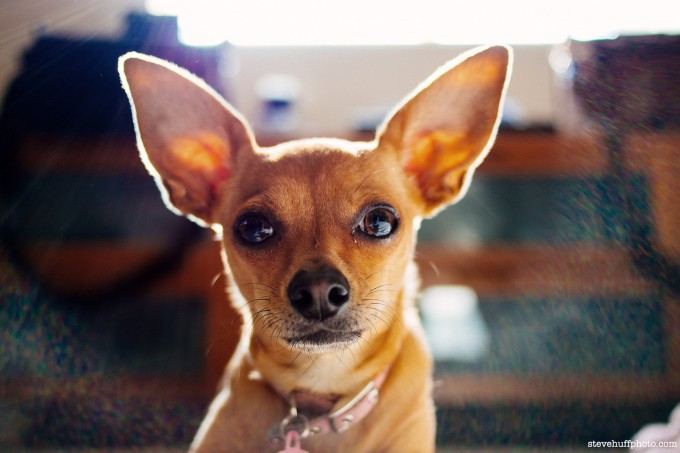 CONTRAST BABY!
Panasonic has also stated that this lens will give a better contrast to your images, and I believe it. The results are crisp, have great color and look very good in the contrast department. That 20 1.7 look is there 🙂
Tasty color and contrast wide open. At 1.7 this lens beats the Olympus 17 1.8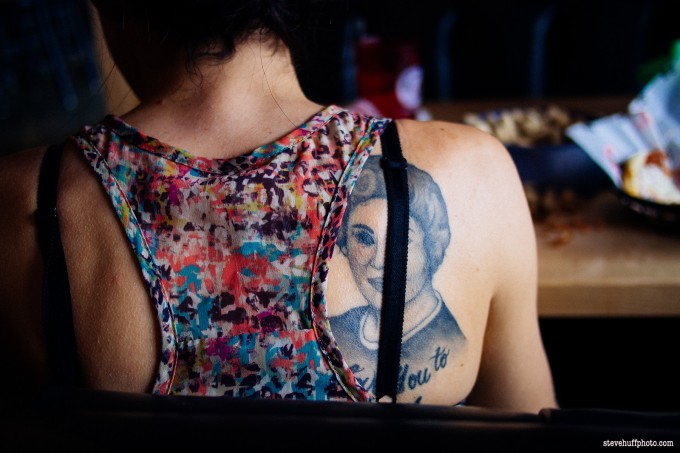 Auto Focus
This has NOT been improved so the AF is still on the slower side for Micro 4/3 but guess what? It runs circles around the Fuji X-M1 and Zeiss 32 Touit I have here for AF – both speed and accuracy 🙂 But do not expect any improvement in auto focus speed over the old version. With that said, I never had an AF miss or issue. It locked on without fail in all situations. I shot it on an E-P5 the entire time. (which is a camera that has grown on me quite a bit..that EVF-4 is amazing).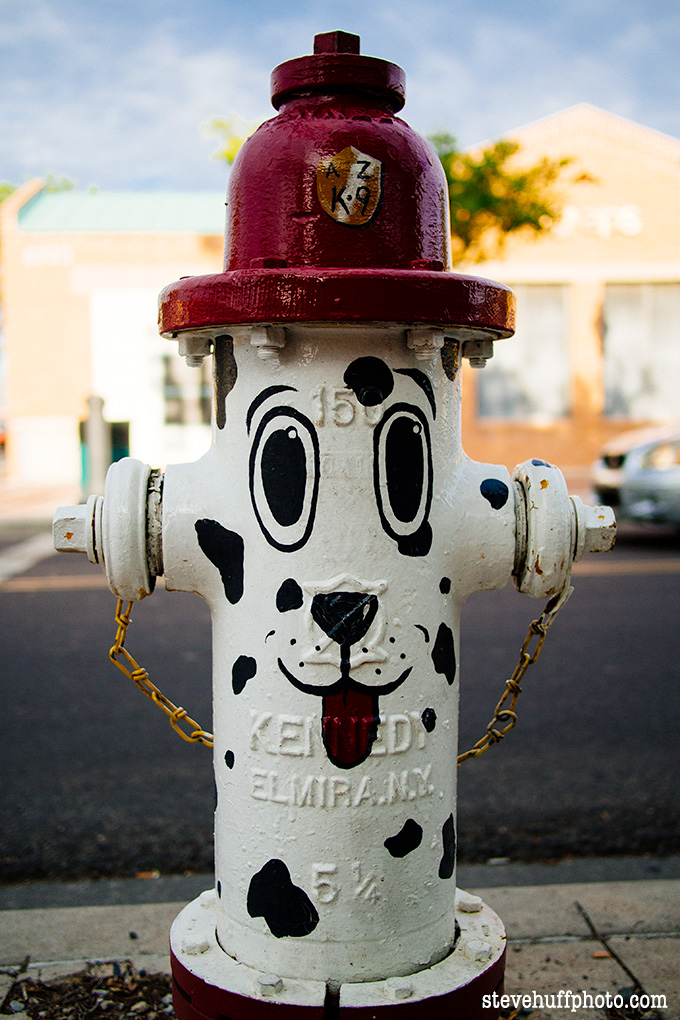 This will equal a 40mm field of view with light gathering of a 1.7 Aperture lens. Sweet!
Yep, a 40mm field of view, which to be honest is a little oddball when you hear it but when you shoot, it feels natural. It's in between the 35 and 50mm focal lengths and to me, this is a great in between to have. Just enough reach to get some nice shallow DOF and still wide enough to get quite a but in your frame.
A fast 1.7 aperture is why this 20mm lens is one of the original legendary choices for ANY Micro 4/3 system camera. You can use it in low light, bright light or any light. It is easy to hand hold and on the Olympus OMD or E-P5 the 5-Axis IS is INCREDIBLE with this lens. Superb!
Also, FYI,  I have been shooting it alongside the Olympus 17 1.8 and to be honest, this lens is giving me the better looking images even though I see more CA and flare with it over the Oly. With the 20 I am getting crisper results, as in "sharper" and cleaner with better contrast. The Oly is just a tad soft wide open and while I prefer the design of the Oly with the snap manual focus feature, for size, cost and IQ, this one is tough to beat. Also, the AF of the Olympus is faster.
You can read my Olympus 17 1.8 lens review HERE
Wide open at 1.7 but converted with VSCO to B&W using the AGFA SCALA 200 preset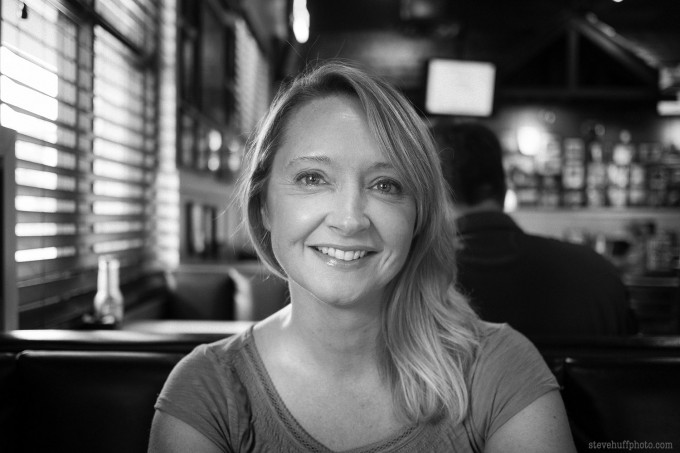 So should I upgrade if I own the old one… and is Micro 4/3 the real deal?
Well, I would not do it because by the time you sell your original and pay for the new one you will be out about $200. Not worth it for a metal barrel and a contrast boost. But, if you LOVE the new slick look and want that extra bite to your images with the lens, then go for it. The truth is simple: Micro 4/3 is fantastic and those who call it rubbish, or no good, or a toy system or anything other than what it is are fooling only themselves. At the end of the day Micro 4/3, and especially cameras like the E-P5, OM-D and whatever is coming up from Panasonic and Olympus, are fantastic image taking machines. Some of my favorite images of the past 4 years were taken with an OM-D or Nikon V1, two systems many scoff at and call "garbage".
This one was shot at f/2 where the lens gets really sharp while giving a nice smooth Bokeh – rich with plenty of depth.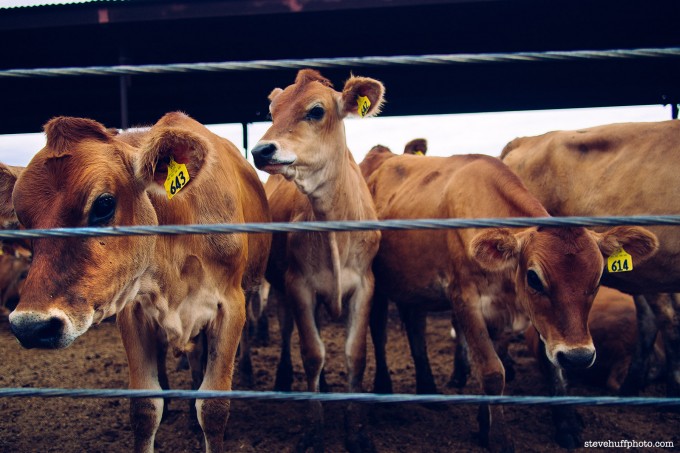 Micro 4/3 vs the APS-C or Full Frame
Last week I made a post in my Facebook page for this website (you can see it or like it here) and I said that I was enjoying the new Fuji X-M1 more than the X-E1 or X-Pro 1 due to its tiny size and cool swivel screen. It is the size of an X20 but has a huge APS-C sensor inside, pretty incredible. At the same time I wondered if "that was enough" from Fuji due to the competition as the X-M1 is $700 for a pretty tiny and basic body that feels almost too light and airy (feels "cheap"..sorry, but my true opinion) and when the large Fuji X lenses are on the body it feels unbalanced. Someone replied "what competition, and I do not consider Micro 4/3 competition". All I can say to that is in my experience, and that experience is pretty vast, I much prefer a camera like the OM-D, E-P5 or even my V1 and 18.5 and 32 1.2 to any of the Fuji X bodies. I even did a slew of personal comparisons, WANTING to enjoy the X-M1 more than these other cameras but it did not even come close. Not because of image quality, which can be gorgeous from the Fuji X..but in all areas that I look at when evaluating a camera.
To the naysayers of Micro 4/3 – this format is here to stay and the reason is simple. This system has the best lenses, and makes the least compromises while delivering stellar IQ and capabilities. Micro 4/3 today is miles better than it was 4 years ago and it gets better every year. Today, the files I get from an Olympus E-P5 and a lens like the 20 1.7 or 45 1.8 or 75 1.8 or 12 f/2 are as good as anyone needs. I know many pros shooting Micro 4/3, some of who dumped their large full frame DSLR's to do so. Are they happy? YES, of course. The only thing a full frame camera will do over a Micro 4/3 camera is give a more shallow DOF, a richer file and better extreme high ISO performance (12k, 25k)  – in other words, ISO's no one ever uses in reality.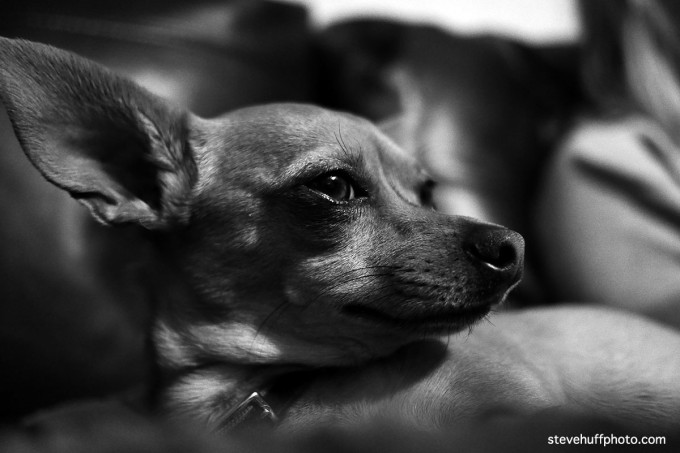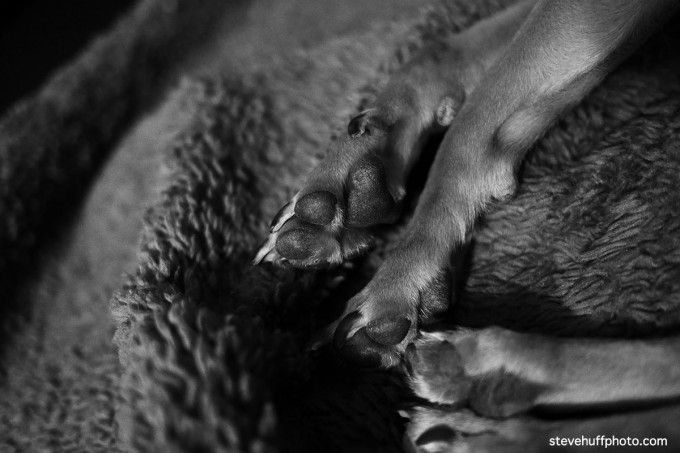 Full Frame cameras like the Sony RX1R, Leica M and Nikon D800 are superior to the Micro 4/3 format, of course. But you also lose out on things like weight, size, cost, speed while gaining an adavantage in low light and shallow DOF. These days, cameras like the OM-D or E-P5 deliver superb performance and anyone who has researched this will agree, because they have to, the proof is there.
If you want the "best" and have a healthy budget – buy a full frame camera and be done with it (Leica M or RX1R). They can be BEAUTIFUL and usually are but they will cost you. They are superior in the IQ abilities, hands down. But if you want a slight compromise and want to save some money and do not need all of that insane power, this format is, IMO, the best there is in the mirrorless world. Yes, I prefer it to APS-C systems for three reasons. The three S's.
Size
Speed
(Lens) Selection
Micro 4/3 is smaller, faster, and has superior lenses and many more of them to choose from than any other mirrorless system.
The E-P5 and 20 1.7II next to the Fuji X-M1 and Zeiss Touit 32 1.8 I much prefer the Olympus/Panasonic setup that comes in at a few hundred less than the Fuji combo pictured.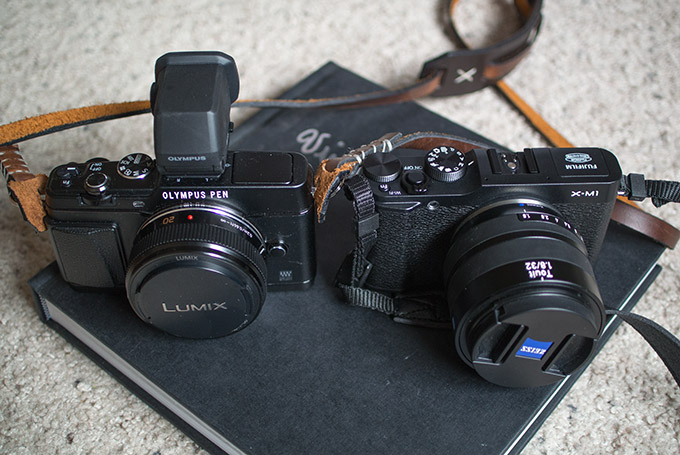 For me, it takes four things for a camera to stick to me..to motivate me and to make me WANT to go out and shoot at the crack of dawn.
It must be made nice/built well with good control and it must feel good in my hand. Solid, giving me confidence in its ability. Not too large nor too small. 

It must have fantastic usability. Accurate AF matters more than speed and it has to be able to be controlled easily. Issue free while out in the field in all areas.

Image quality has to be good. I am not talking about "Bokeh" – but image quality in general. 

Lens selection and quality has to be there. This is most important.
If I get all four of these things in a camera body then I am thrilled. Cameras that do this for me? Olympus OM-D E-M5, Olympus E-P5, Fuji X100s, Nikon V1 or V2, Sony NEX and Leica M series. Cameras that fail this test for me? Leica X-Vario, Fuji X-Pro 1 and X-E1, X-M1, Samsung NX300, and a few others. But this is ME, my opinions for how I like to shoot. Also, those cameras on the "did not do it for me list" were all amazing in IQ but failed me in other areas such as usability, design, AF, or something similar.
The 20 1.7II at 1.7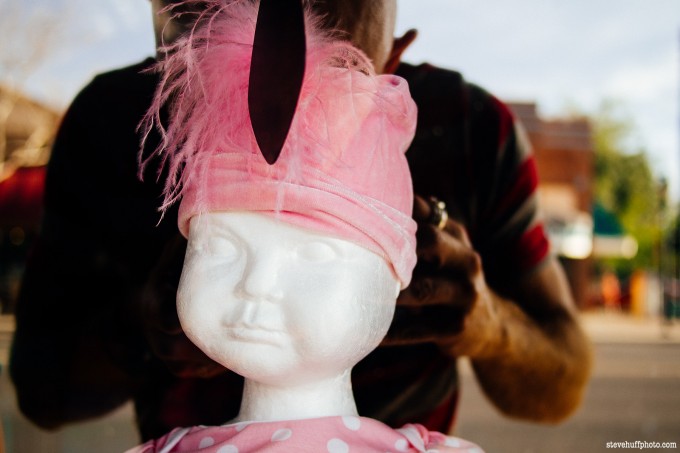 As for Fuji, the images from the Fuji give me different color and slightly more shallow DOF but I can achieve images that are just as nice, or powerful with a Micro 4/3 camera or even Nikon 1 camera. Same goes for my Sony or Leica cameras. The moral of the story is that ALL cameras are fantastic these days and I use and recommend what I enjoy using. Micro 4/3 has come a long way since the early days of the E-P1 and GF1 and the Fuji X system cam provide jaw dropping results.
But Micro 4/3..In the mirrorless world they have the fastest focus, the best image stabilisation, the best prime lenses available, the best made/built bodies, superb usability, fantastic viewfinders and astonishing versatility. I am mainly talking about the Olympus E-P5 and OM-D series due to what they offer. 
So Micro 4/3 is here and here to stay. They do not need, nor will they ever have larger sensors. If that were the case, it would no longer be micro 4/3. The newest bodies supply the tools needed for amazing output and if the photographer is up to the task, can squeeze out special images just as easily as one can using a full frame camera.
I have used and tested them all my friends and Micro 4/3 is no joke.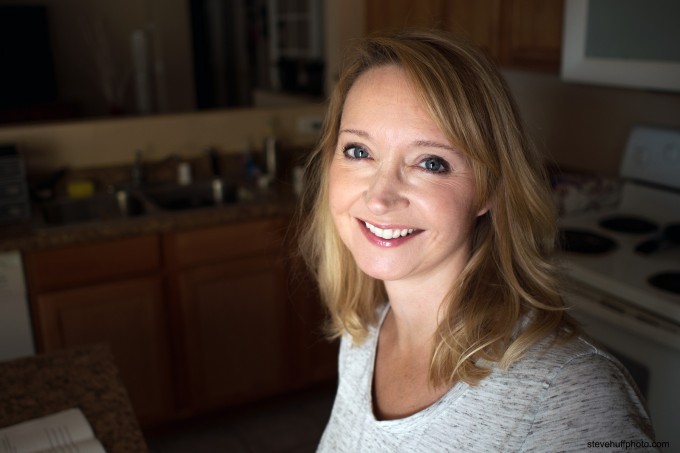 Pros and Cons of the new 20 1.7 II Lens
Pros
It is small and flat, a pancake lens
It is sharp even wide open with great contrast and color
Looks great in the all new slick black or silver colors
Metal Barrel
Works great on Olympus or Panasonic bodies!
Cons
Same IQ and AF speed of the original
Can flare in some circumstances
Does exhibit CA wide open in some situations
No real improvement over the old version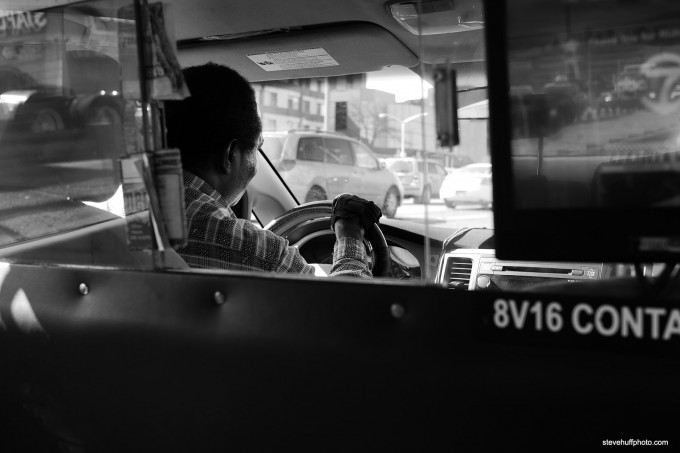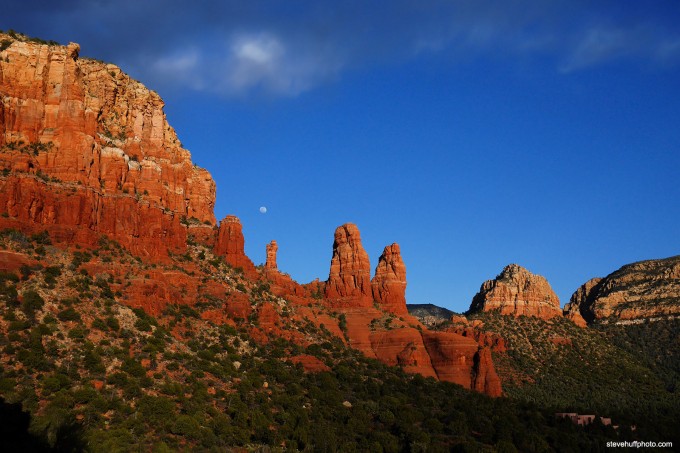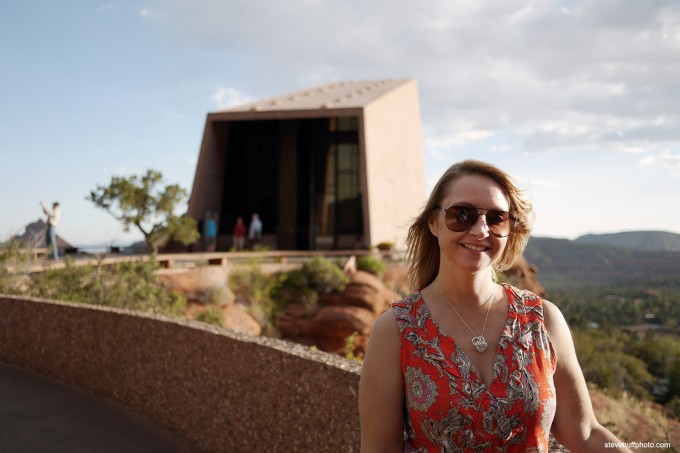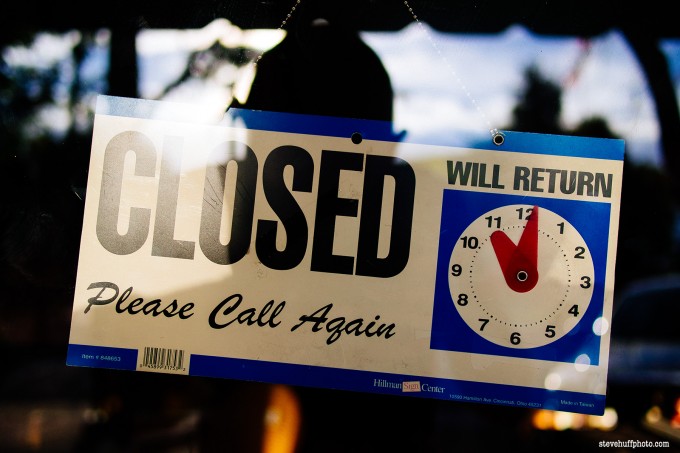 THREE SHOTS
Three shots, one with the E-P5,  and 20 1.7 II ($1450 combo), one with the Nikon V1 and 18.5 1.8 ($430 combo) and one with the Fuji X-M1 and 32 1.8 Zeiss ($1600 combo). It is easy squeezy to spot the Fuji as it does have that signature Fuji color and a more shallow DOF and a biting sharpness. With that said, of all three cameras I enjoy shooting the E-P5 the most with the V1 just behind it. TheHad a frustrating day with it today and out of 12 shots taken of the cows with the Fuji, 7 were in focus. The E-P5 and Nikon had zero missed AF shots. The images below are all looking good IMO and my fave came from the Nikon 1 and 18.5. 🙂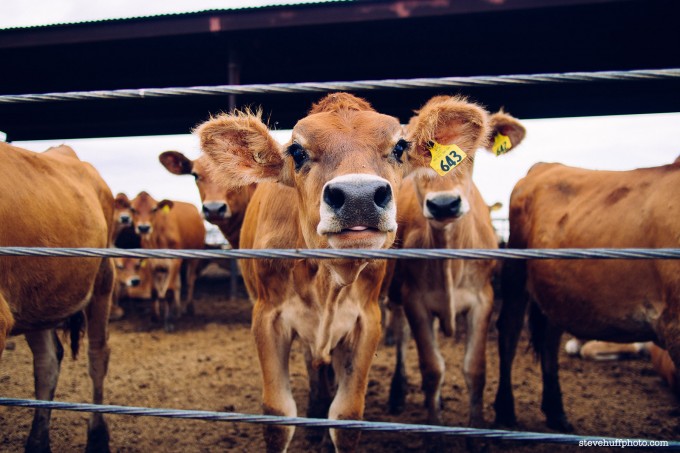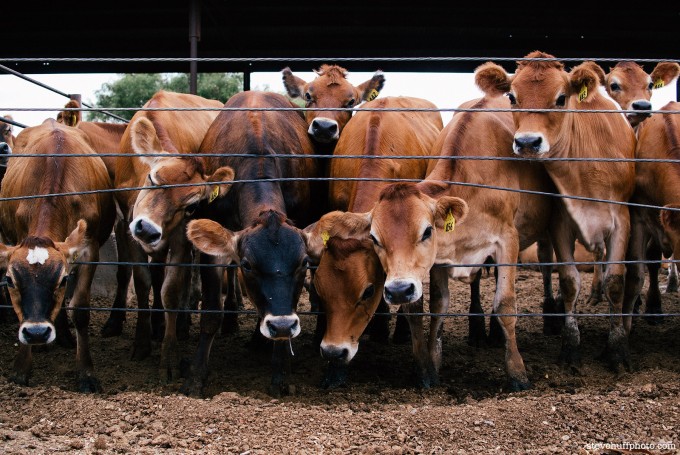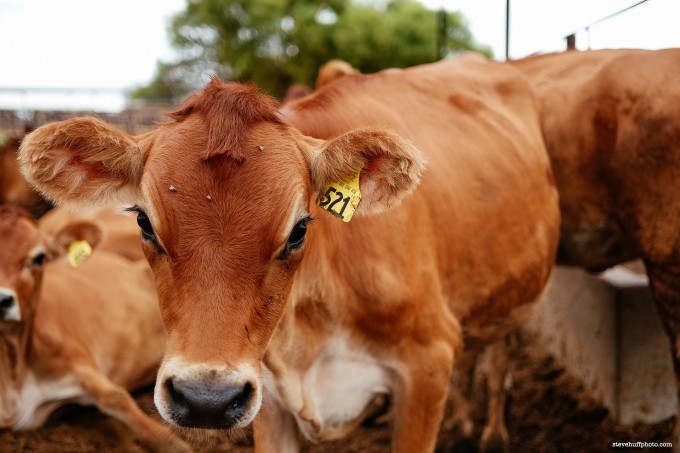 With that rant out of the way, this new Panasonic 20 1.7 II is a joy to use and gives stupendous output and should do very well on the new Panasonic GX7 or any of the Micro 4/3 bodies available today.
WHERE TO BUY?
If you own a Micro 4/3 camera and DO NOT own this lens or the Panasonic 25 1.4, I HIGHLY recommend this lens, without a shred of doubt! It sells for $429 and can be purchased at the links below from my recommended shops:
Buy the 20 1.7 II in black at Amazon or B&H Photo
Buy the 20 1.7 II in Silver at Amazon of B&H Photo
You can buy the Olympus E-P5 at PopFlash.com, B&H Photo or Amazon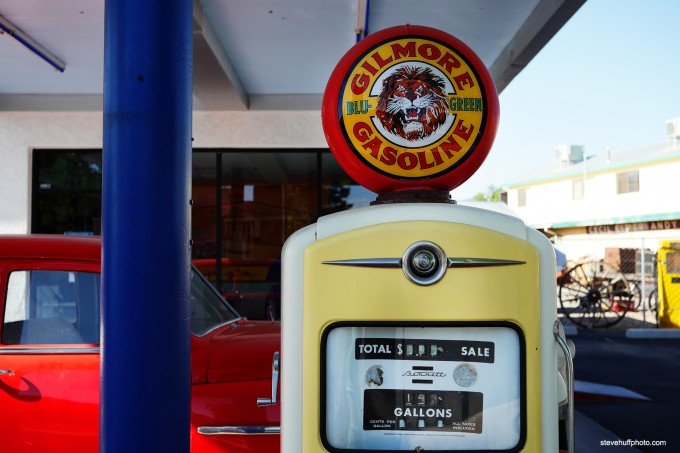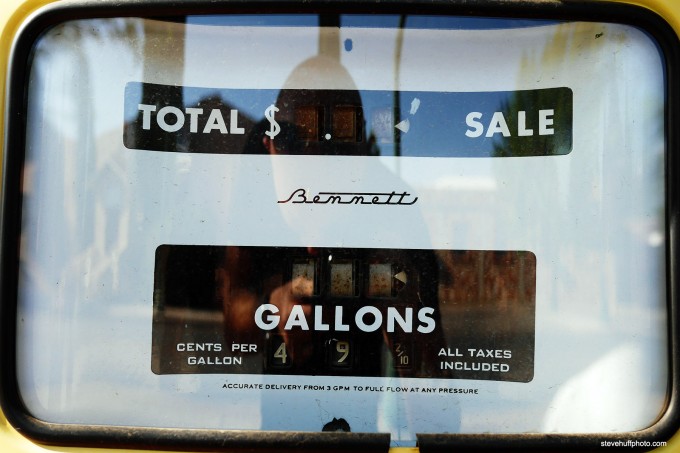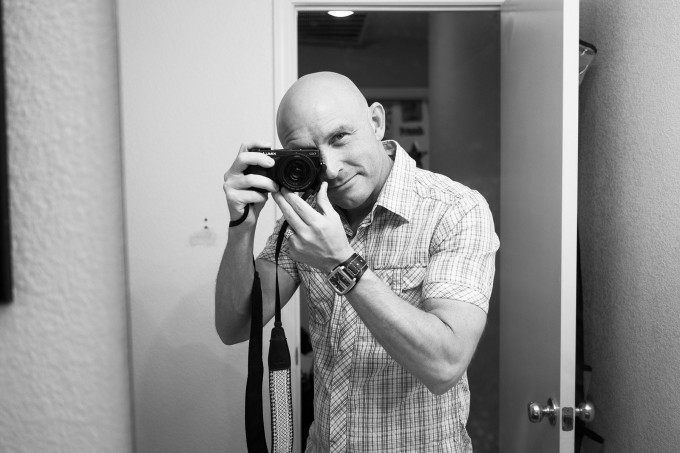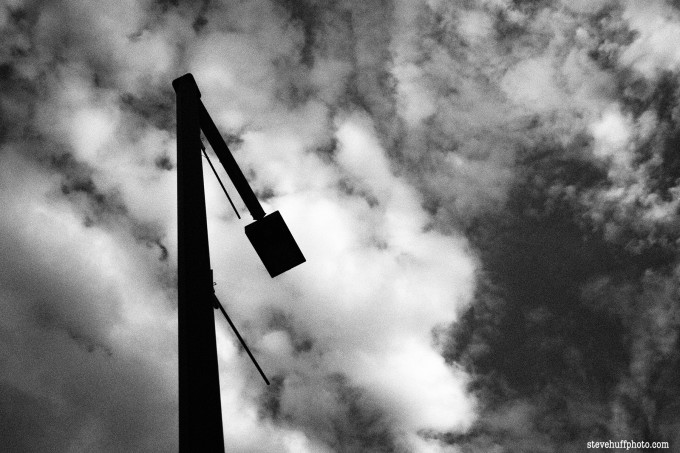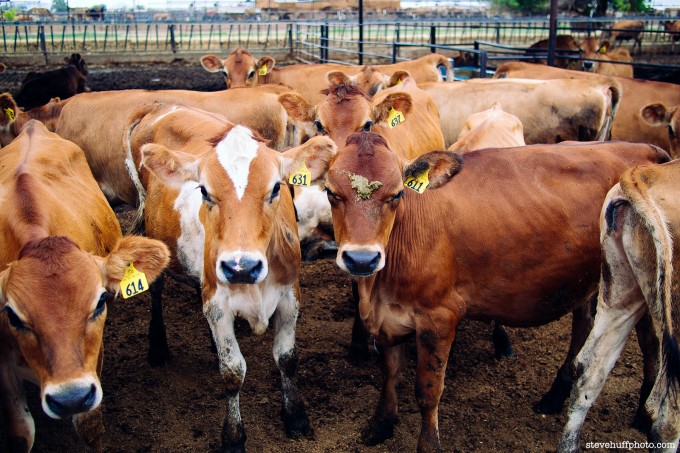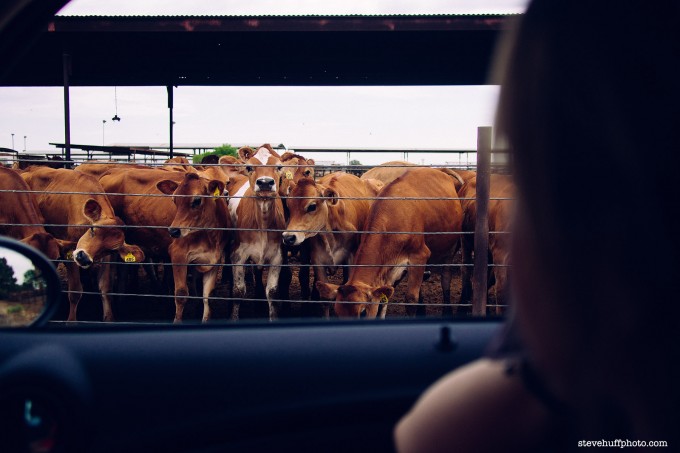 HELP ME TO KEEP THIS SITE GOING AND GROWING!! IT'S EASY TO HELP OUT & I CAN USE ALL THE HELP I CAN GET!
PLEASE Remember, anytime you follow my links here and buy from B&H or AMAZON,
 this helps to keep my site going. If it was not for these links, there would be no way to fund this site (and the cost these days to keep it going is pretty damn high), so I thank you in advance if you visit these links. I thank you more if you make a purchase! I have nifty search bars at the upper right of each page so you easily search for something at either store! I currently spend 10-14 hours a day working on this site and the only way that I can pay for it is with your help, so thank you! Currently my traffic has been increasing but my funds to pay for the site has been decreasing, so any help would be GREATLY appreciated!
Even if  you buy baby food, napkins or toothpicks at Amazon it helps this site, and you do not pay anything extra by using the links here. Again, you pay nothing extra by using my links, it is just a way to help support this site, so again, I thank you in advance 

 More info is here on how you can help! If you enjoyed this article/review, feel free to leave a comment at the bottom of this page and also be sure to join me on twitter, my facebook fan page and now GOOGLE +