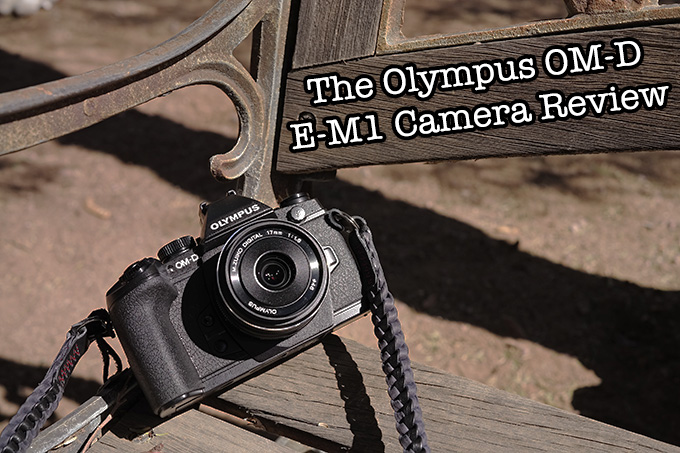 The Olympus OM-D E-M1 Full Review. The most versatile Mirrorless Camera ever.
Inspiration: a person or thing that inspires. 
The E-M1 with 17 1.8 at 1.8. Also ran through an Alien Skin Color Fading filter – click it to see it the right way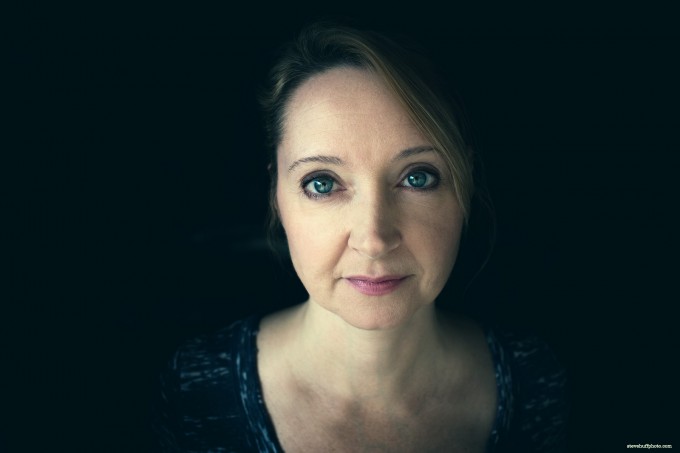 Hello to all and once again I thank each and every one of you who have been reading my reviews, my raves, my rants and of course all of the amazing guest articles and posts that have been posted for the past few years. Without YOU, this site would be nothing and would have become one of the thousands that get lost every year in the sea of information we call the internet. I am truly blessed to even have this website doing what I love to do day in and day out.
So again, I thank you all.
[ad#Adsense Blog Sq Embed Image]
It is strange, I have  recently been asked by a few people starting photo blogs how to make a successful blog or website. Well, besides writing an article on this subject HERE like I did quite a while ago I can state that when one writes from the heart, when one is honest, when one sticks to their guns and also injects their personality, emotion and passion into what they do, no matter what it is, then they will have the highest chance of success.
The E-M1 and 17 1.8 Lens at 1.8. Amazing Combo. The kid below was dressed up as a Zombie for the yearly Phx, AZ Zombie Walk 🙂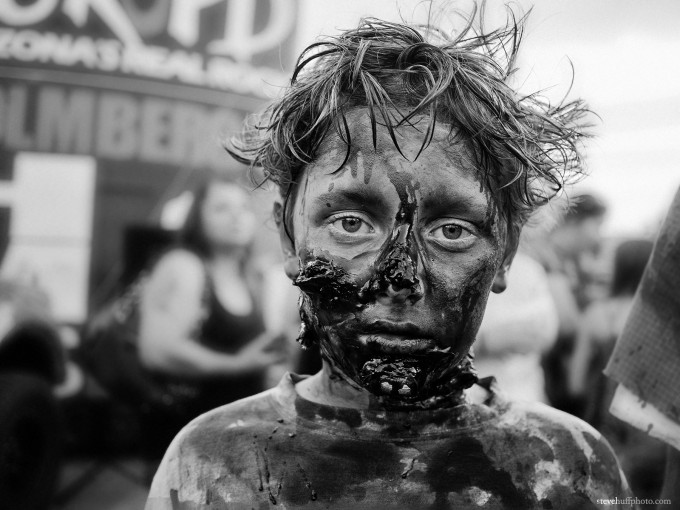 I did not get into this nor am I in it for the money because if that were the case I would have gotten myself into big trouble a long time ago. Nope, this site was born and continues on due to my passion, your passion and the common love of photography, memories… AND cameras 🙂
The gentle transitions to an out of focus meltdown are beautiful indeed. The E-M1 with Voigtlander 25 0.95 at 1.4. This combo is incredible.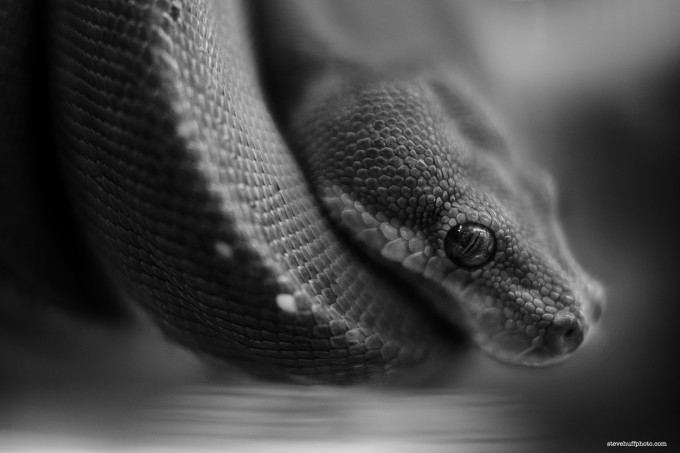 So long story short: Live life, love in life, and be kind to all you come in contact with. Enjoy what you do and do not worry about things in life that do not matter but the things that do. 🙂
WAIT! I thought this was a Camera Review? Yes, yes..the OM-D E-M1…
Lol, me too! Sorry about that but as some of you know, I sometimes get lost in a rant that has nothing to do with the article I am supposed to write so I apologize! So yes..the Olympus OM-D E-M1!
The new hot-shot on the block that promises everything and delivers on just about all of it.
Released in October of 2013 and the follow-up to the highly successful E-M5, the new E-M1 is slightly bigger, quite a bit stronger and subtly faster. After using the camera I thought Olympus must have been injecting the E-M5 with steroids for the past two years to give it some beef and the E-M1 was/is the result.
Don't mess with this guy! Shot this at a horror convention with the 17 1.8 but did some PP tweaks to the background for more pop, so this one is a just for fun shot.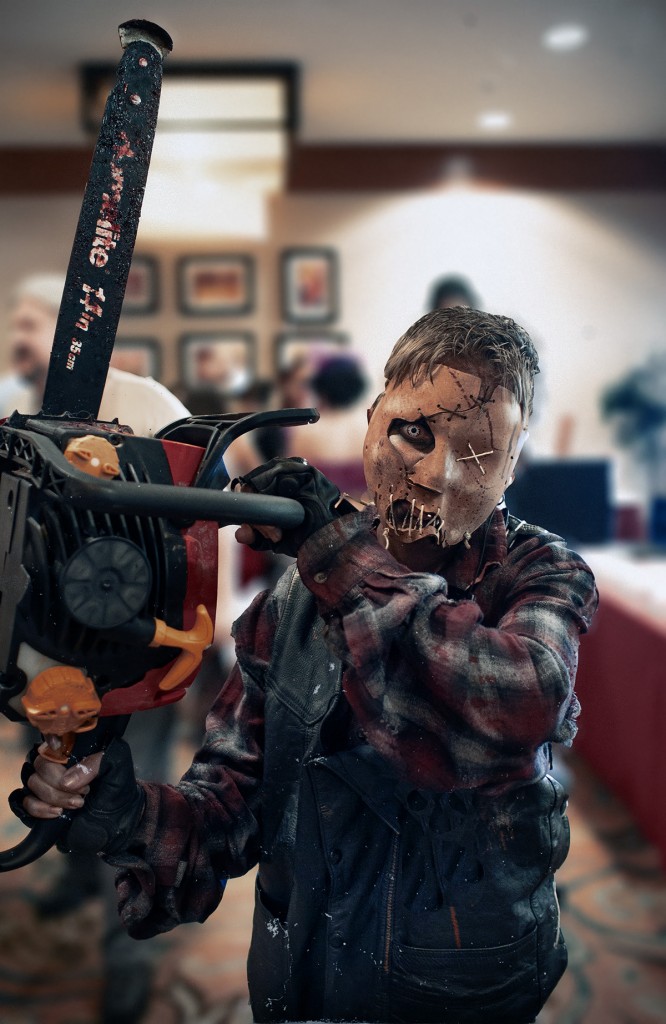 Yes all of my camera gearhead friends, the new Olympus is here and let me tell you this without hesitation (SPOILER ALERT) – This is the best Micro 4/3 camera ever made if Photography is your main use (rather than Video). But I will take it one step further and probably by saying this will irritate some but it is how I feel after extensive use.
The new E-M1 is the fastest, best built, best size, and most versatile mirrorless camera you can buy today as of the moment I am writing this (October 12th 2013). In APS-C land, Fuji can't touch it, Sony can't touch, Leica can't touch it for these things:
Speed, Versatility, Size, Lenses, Features, Viewfinder Experience, in body IS, and so much more. 
My video from Castle Leslie with the E-M1
For Micro 4/3 video, the Panasonic GH series takes the cake. But for Photography, the reason these were made and built, this camera is the real deal and just does not get any better when it comes to Micro 4/3 . I can go on and on and on and on about the features, the history, the reasons why this is THE camera to own for those who want performance in a small package but most of you already know all of this. I wrote about this camera a couple of  times already here on these very pages.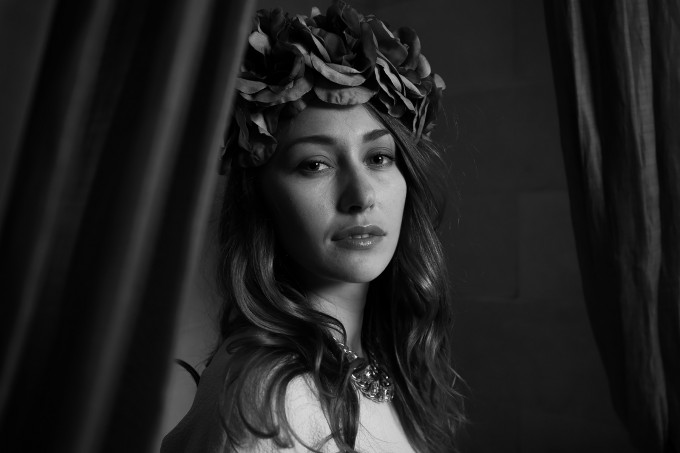 I was able to be one of the many who tested this camera in Ireland at the huge Castle Leslie Olympus launch event and I was wowed with the camera for sure.
While it is no match IQ wise for a big fat full frame sensor, it easily takes on all APS-C and smaller challengers and beats them in so many ways it is not even funny.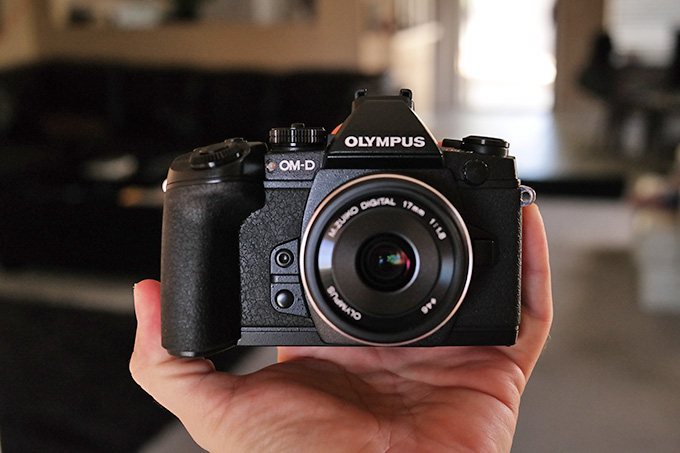 This E-M1 is destined to be a classic and yes, it is a replacement for the full size E-5 (according to Olympus) and I applaud them for this because we get the speed, IQ, pro build and results all in a body that is smaller than those old 4/3 bodies.
You can see my 1st report of the E-M1 HERE
I added noise to this image during the B&W conversion. Lovely. The E-M1 and 17 1.8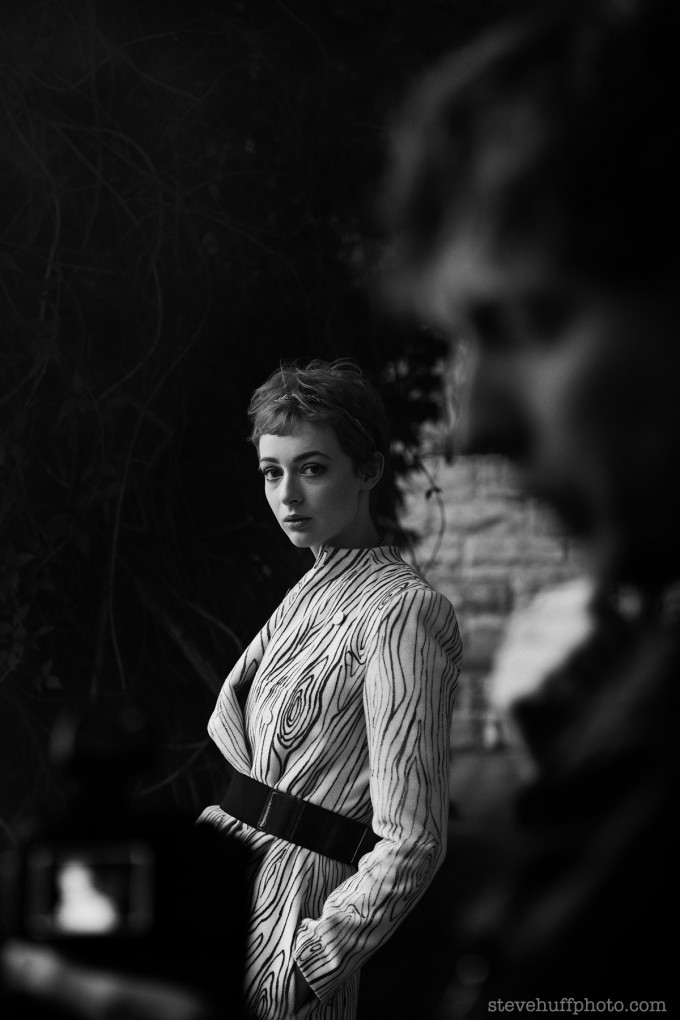 –
Remember the E-P1, E-P2, E-P3 and E-M5?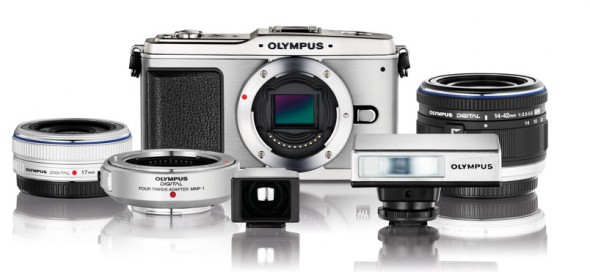 I do remember as I owned them and shot them all long-term so I could write about them and compare to competing cameras. Back in the E-P1 and E-P2 days Micro 4/3 had many challenges. The AF speed was awful, the IQ was full of noise and the usability was average. But back then we didn't care because the technology we have today was not there yet. We were used to these flaws in most cameras and dealt with it and saw it as a challenge in many ways to do the best with what we had. We also only had the 14-42 kit zoom along with the 17 2.8 pancake, which I enjoyed but it was far from being a WOW lens.
Even then, I preferred those little PEN cameras to many others due to their style, charm and full on fun factor. I reviewed them all and by the time we got to the E-P3 things were looking pretty good. When the E-M5 came that is when I knew that this format was here to stay (contrary to what some "experts" have predicted) because with the E-M5 we have a camera that does so many things so well. The E-M5 has been my favorite Micro 4/3 ever but that has now changed with the introduction of the Pro Level E-M1.
Sir Jack Leslie, Ireland 2013 – E-M1 and 45 1.8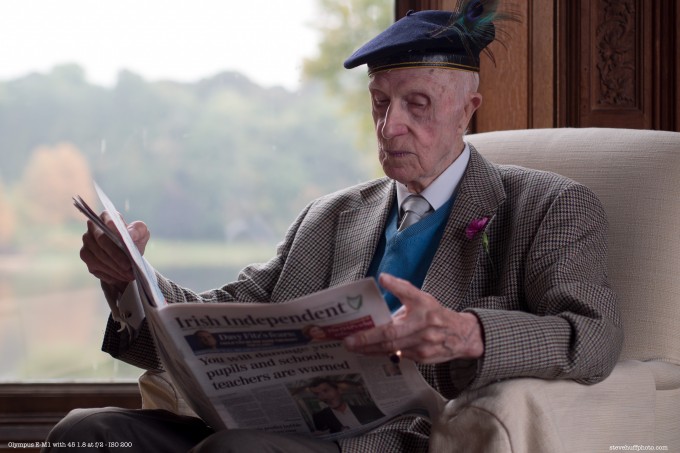 So what has improved in the E-M1 over the E-M5?
When I reviewed the fantastic E-M5 I remember it being a very long 8000 word review. Some said TOO long. I was also recently told by one person that it took him a few days to read it 🙂 So this time I will go lighter on the text and just write about what  you really need to know instead of yapping away about things that I already yapped about in that E-M5 review! So I promise it will not be 8000 words, maybe 5000 at most 🙂
So what is different? What is better? What is the big deal with this new E-M1?
Well, for me the OM-D E-M1 is THE  mirrorless camera to own right now. Since the beginning of Micro 4/3 there have been bashers and haters who hated for the sake of hating! Calling cameras like the E-M5 and even new E-M1 "Toys" and "Not Serious" and "Silly" and "The format will die" .. these individuals were ones who either never shot with the cameras, and if they did then they went in with that attitude or only used a kit zoom, which is NOT recommended by me at all.
The AF tracked this horse and rider from the water until she passed in front of me. Every shot I took was in focus.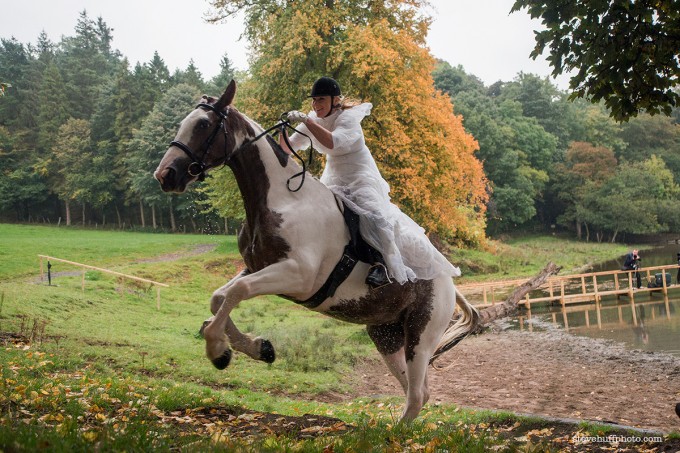 In fact, if you are planning on buying any Micro 4/3 body, be sure to get a GOOD lens. The fast primes and new zooms are fantastic. In any case, those who bashed this system really were only bashing it due to the smaller sensor in the camera even though it was just as capable as larger sensors. Since I am not biased and only rave about the cameras or lenses I truly love and feel are worth it, no matter the sensor size, I was telling it like it "was and is" for years now.
Today, Micro 4/3 is as serious of a system as any APS-C format system. While not equalling full frame in image quality it can equal APS-C easily while being built better, while auto focusing faster/more accurate and while having the BEST mirrorless lenses available next to Leica. It's a win/win and the only ones who dismiss this system in 2013 are those who are living in an alternate universe.
Full size file – click it. E-M1 with 17 1.8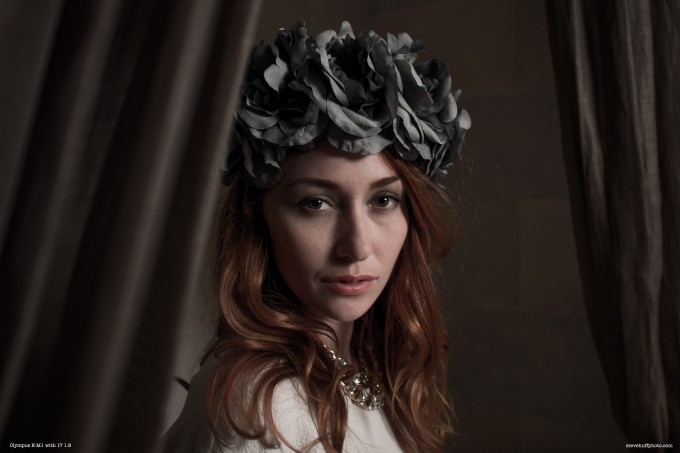 I have met and spoken with pros who shoot the E-M5 as their main cameras. They earn a nice living doing so. I have met some of the most talented street shooters and many of them use Olympus.
OM-D Users: Check out these two guys who shoot with an E-M5 – Thomas Leuthard and Adde Nakoseda
The facts are plain and simple. There are really are no limits with this system in 2013 . It may lose some in high ISO ranges from 6400 and up and it may not have that last 5% of bite that a Leica M has but it easily matches an APS-C and in many cases, exceeds in beauty of rendering and that is thanks to the lenses. But even if I have said it a million times, usability and joy of use go a long way, and this camera has it.
So fear not my friends. With a camera like the E-M1 or E-M5 you can take images in any situation. You can go for wide and large depth of field or get very shallow DOF. You can shoot with one of the best Macro lenses ever as well as an amazing Fisheye and Ultra Wide Zoom. You can use a fast 2.8 pro zoom or even one of the best portrait lenses made today. You can go as fast as f/0.95 in three focal lengths and get gorgeous results. It is absolutely amazing when you sit and think about it. A few years ago we had a couple of kit zooms and a couple of pancakes.
Today it really is limitless. Amazing.
Again, the lovely 17 1.8. This lens has become my fave lens for the E-M1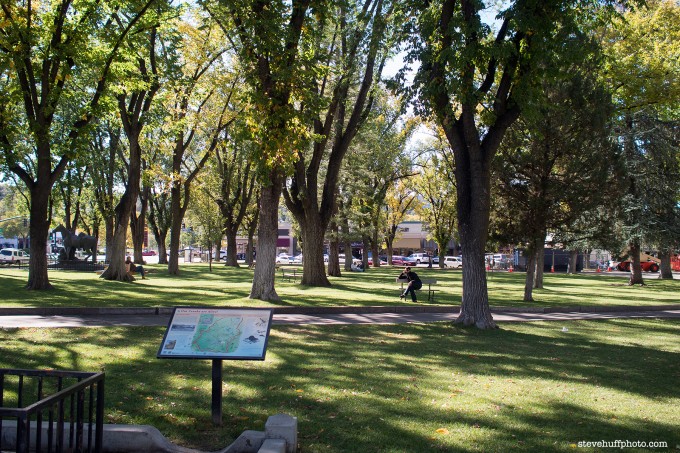 But what has improved?
Oh yea, there I go again! Here is my list of improvements over the E-M5 that I realized while shooting:
Better build, pro quality feel and heft

NO Anti Alais filter on the E-M1. The E-M5 has one (from what I understand)

Faster AF with Dual Fast (contrast and Phase detect)

HUGE brilliant EVF (EVF-4) makes MF and composition a breeze!

Better control placement and more custom options

Shockproof and better Weather Sealing – also freeze proof!

Live Time rocks!

WiFi implementation is AMAZINGLY simple and app works great

Slight improvement to image quality..richer..sharper.

New Color Creator is interesting

Small improvements to 5-Axis IS

Improvements in high ISO over the E-M5 by one stop

The E-M1 has a dedicated microphone input jack for better sound quality with your video!
So for me, it is a no brainer. This is an amazing camera because the E-M5 is amazing the way it is. Add these improvements and you have something special that usually only comes around every 2-3 years. I do not know where Olympus can go from here except to make a "Pro PEN E-PX or even better OM-D E-MX" – still not sure what they could improve, though there is always something because no matter what, sensor technology is constantly evolving.
The Voigtlander 25 0.95 on the E-M1. Love this lens as it feels like you are shooting a Leica when using it on the E-M1. It may not always be sharp and perfect but it has character for sure 🙂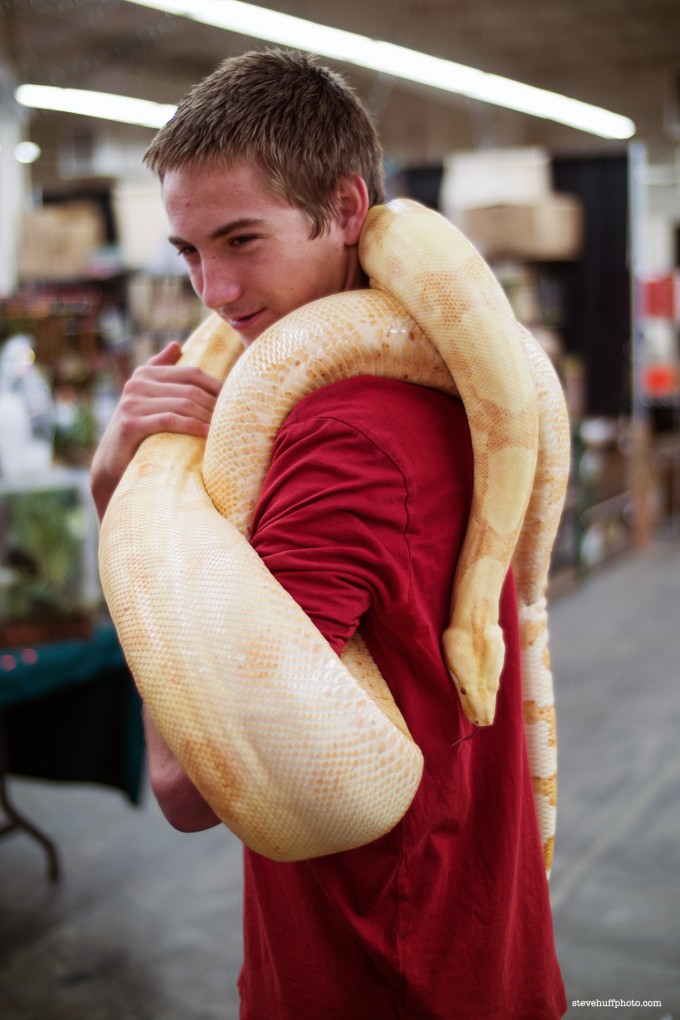 –
The Torture Test. How tough is it?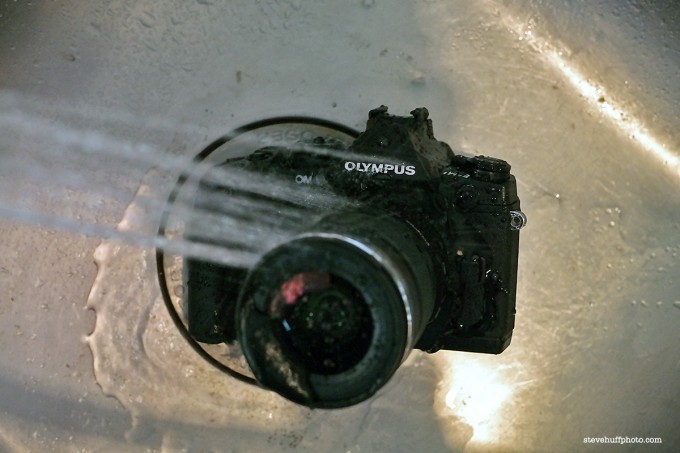 I love this camera. 🙂 So much so that I gave it a bath in my kitchen sink when it had some dust on it. You know, water gets dust off quite easily 🙂 Lol. In reality, this camera is made to take a beating and keep on going. Freeze it, spray it down with heavy rain or drop it and Olympus says it will keep in going..and going..and going.
Yep, Olympus has been really pushing the toughness of this guy though and since I had a review sample with me for a couple of weeks I decided to give the camera a test and see if they are for real. But what if I do a torture test and it breaks the camera? Would I have to pay for it? Ahhh, what the hell. Why not. I sprayed it with water for 120 seconds while it was on, no problem. I buried it in ice for 30 minutes. No problem. I did NOT drop it as I did not want to damage a lens. But this camera is as tough as they come in the mirrorless world.
The cool thing though? While it is tough as nails, it is a gentle giant with gorgeous handling of color, highlights and details.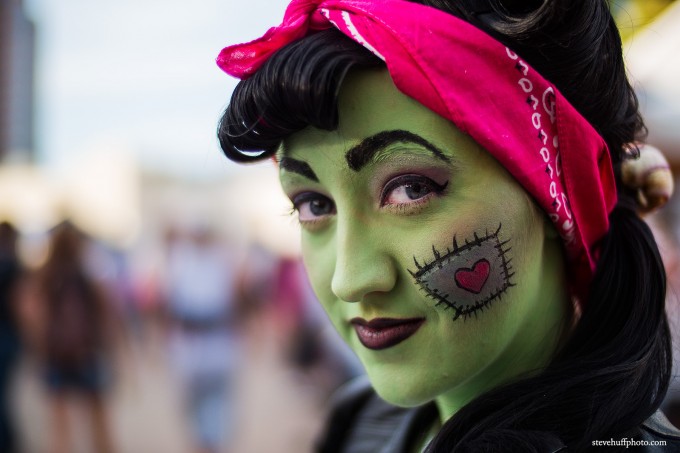 –
ISO tests
Below is what you can expect from the camera at higher ISO's. While I would not shoot it at ISO 12,800, I would go up to ISO 3200 no problem. The good news is that I never go over that with ANY camera and neither does 99% of photographers or enthusiasts. Remember film? ISO 400 is as noisy as what you will get with this camera at ISO 3200.
Looking at 100% crops is deceiving as at 100% you see more noise than you would in a print or resized image. The tests I have done show the E-M1 to match the GX7 and just about match the Fuji X-M1 as well. (you can see the E-M1 vs Fuji ISO HERE). If it can get close to the Fuji, then we know it is pretty damn good at higher ISO. It can not match full frame, no, but for 99% of us who shoot up to ISO 1600 or even 3200 it is just fine.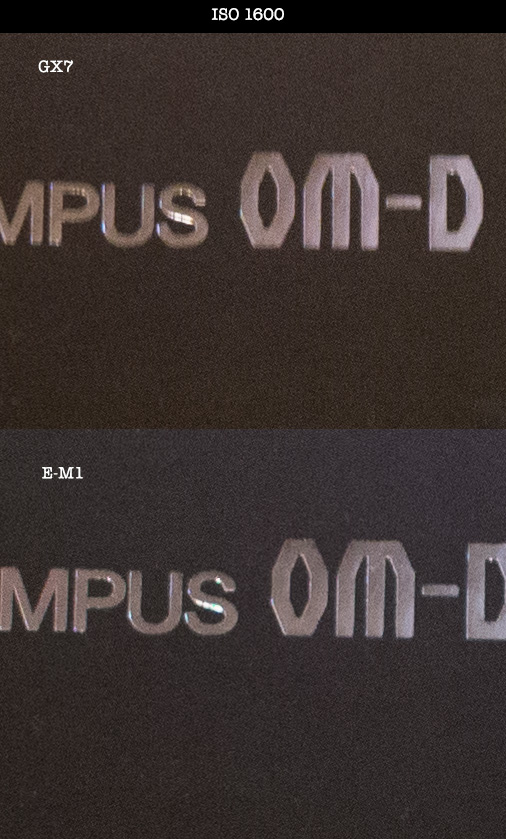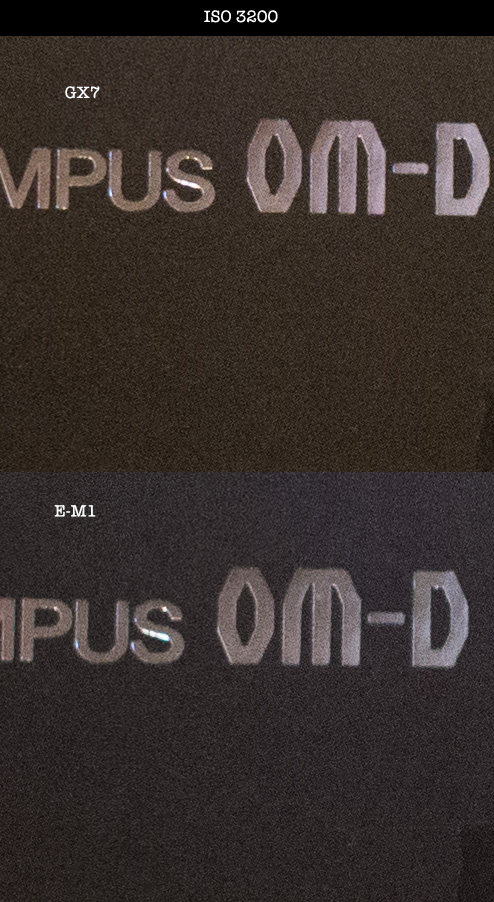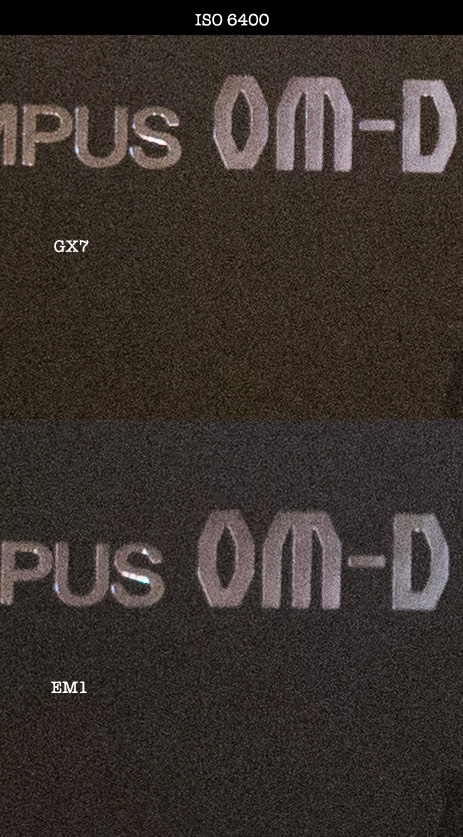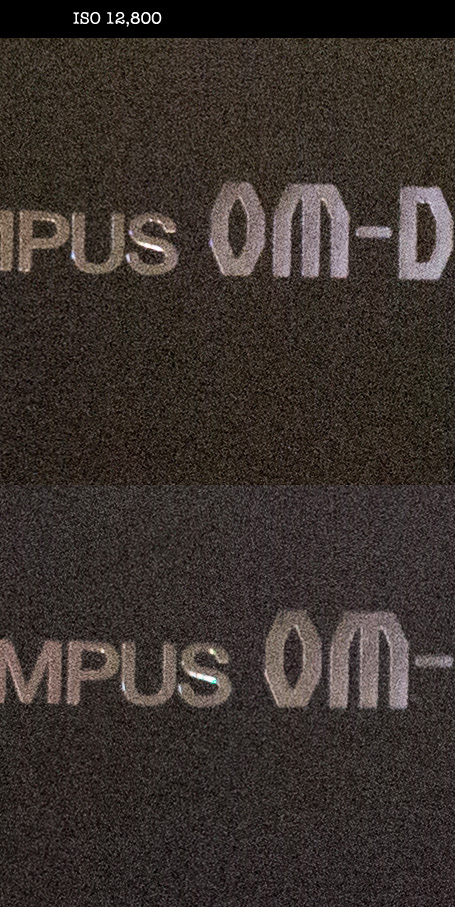 ISO 3200 on the E-M1  with a Voigtlander Leica M mount 35 1.4 Single Coated classic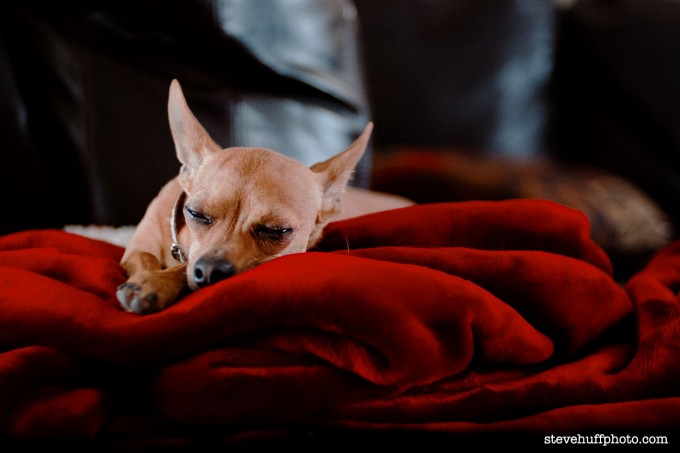 and one at ISO 6400 in the worst conditions. Low light, indoor at night, normal house lamp in the room, zero NR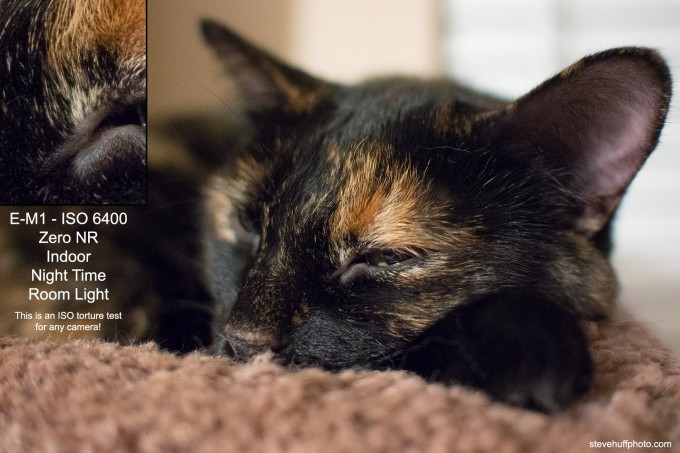 Inspiration
Early on in this review, during the 1st line of text, I put up the definition of the word "Inspire". Why did I do that? Well, I did that because the E-M1 is one of the few cameras made today that does just that. INSPIRES you to use it. There are not many cameras out there that have been made over the past few years that have inspired me to want to pick it up, to use it, to push it to the envelope, to learn with it and to have it be my constant companion. It used to be my Leica M but with the price of those things as well as them being fragile in the RF department (as in, the focus getting out of whack if you breathe on it wrong) I tend to baby the Leica M more these days. With a 50mm Lux, the M and lens will set you back about $11,000.
So while it was the same situation with the M9 a few years back (high cost), I always had my M9 with me because at that time nothing compared in that small size for usability or IQ. Nothing.
Using a VSCO Film Preset gives me that vintage vibe of color that takes me back a bit. 17 1.8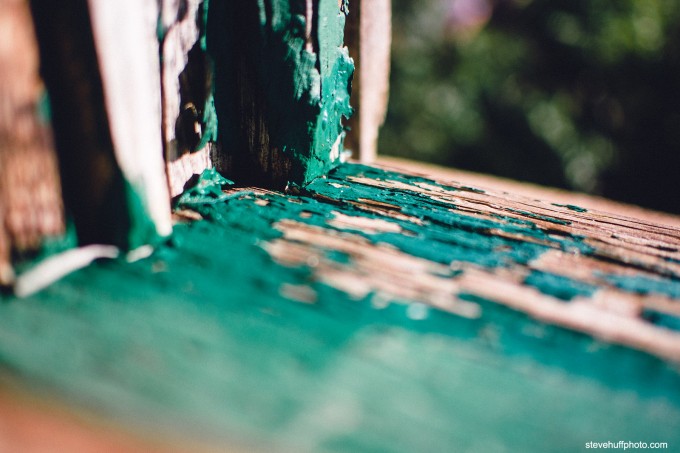 –
Olympus Colors are always pleasing – this is an OOC JPEG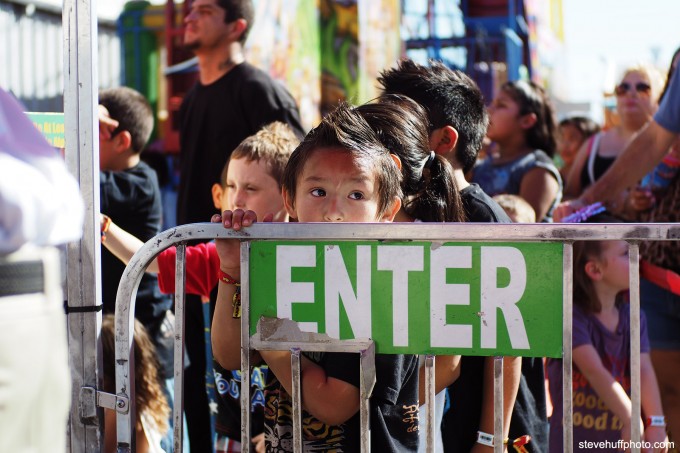 –
Another JPEG in Vivid mode..8mm Panasonic Fsheye at f/3.5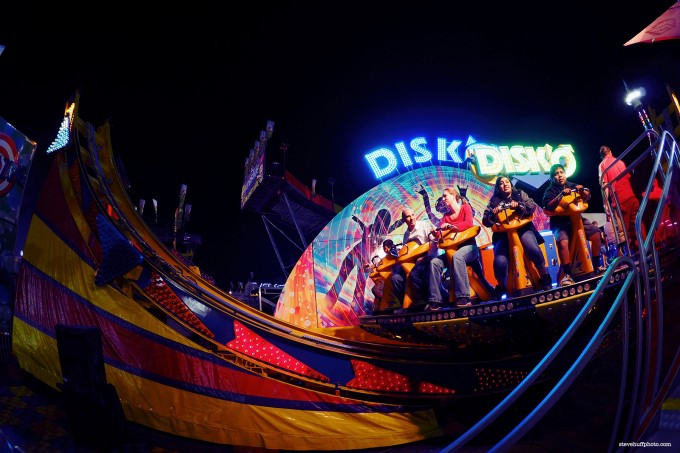 Well today that is a different story.
While I love, adore and really enjoy the Leica M 240 (as you can read here, and SEE here), today there are cameras that not only compete with it in the small size category, there are cameras that are tougher, faster, and offer overall better performance in use and  "close enough" IQ  for 1/8th the cost. There are also some things right around the corner that may just put a dent in Leicas plans (the rumored Sony FF)  because at the price point of the Leica M there should be nothing to compare to it. With the M9, there wasn't. With the M, due to technology, there is.
OOC JPEG – My son as we were out exploring in Prescott AZ – I added some B&W grunge via Alien Skin.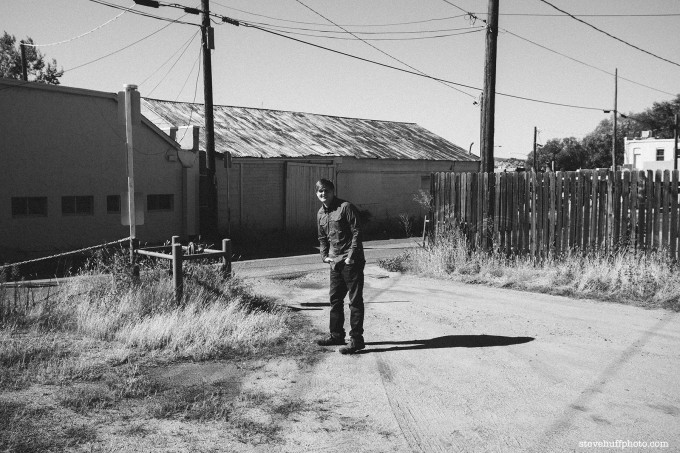 I am not saying the E-M1 can touch the Leica M for IQ but it can get me 80-85% there, and in some cases, match it for beauty depending on lighting and skill.
So when I see a $1800 combo getting close to an $11,000 combo but the $1800 combo is tougher, faster, more responsive and problem free..it makes me think and also makes me look at my wallet and bank account.
*Again, not saying in any way that the E-M1 beats the Leica M for image quality or high ISO. It does not. But how close is close enough?*
For some it does not matter, Leica is their life, their lifestyle and the camera they truly enjoy and bond with. For others, they will go with what gets them close enough and use that extra cash to travel, or save or buy a lens or two. Whatever works for YOU is the direction you should go or stay in. These days, you will never have to worry about the camera as mostly all decent cameras today are fantastic.
But as much as I love Leica (and I own one) I have to say I am not sure I will continue buying new Leica bodies because I just enjoy cameras like the E-M1 so much, while getting beautiful results and saving a ton of cash. Like I said, when the M9 was out there was nothing in its size that could compare. Today there is.
The Voigtlander 25 0.95 up close and personal with a Chameleon. Shot at 1.4 and ISO 640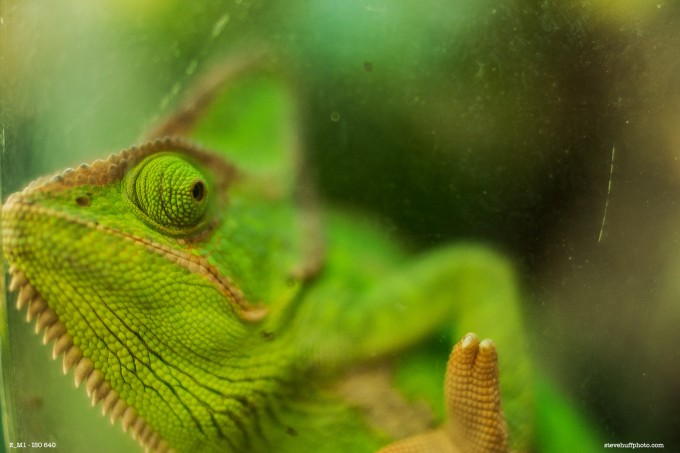 So will I leave my M and use the E-M1 as my #1 carry around? Probably not. But the more I think about it, the more I realize something. I do not take pro jobs any longer. I do not have the time to do so. The free time I do get these days I spend with my loved ones so these days, no more tours, no more paid portraits, no more paid weddings, no more paid photo work, period. So why would  a guy like me who gets to use every camera and lens made due to my profession need a $15,000 Leica M setup?
I don't.
But the problem is that I am "bonded and attached" to the Leica M. I have been shooting with an M for many years starting with the M7. So not so sure I can just leave it, but the money is tempting. I can buy a new car with what I could get for my Leica set (though I would not as I do not need one).
So if I did, this E-M1 would be my daily shooter, or 2nd daily depending on what Sony has in store this month 🙂
ISO 1000, B&W conversion using Alien Skin Exposure – 17 at 1.8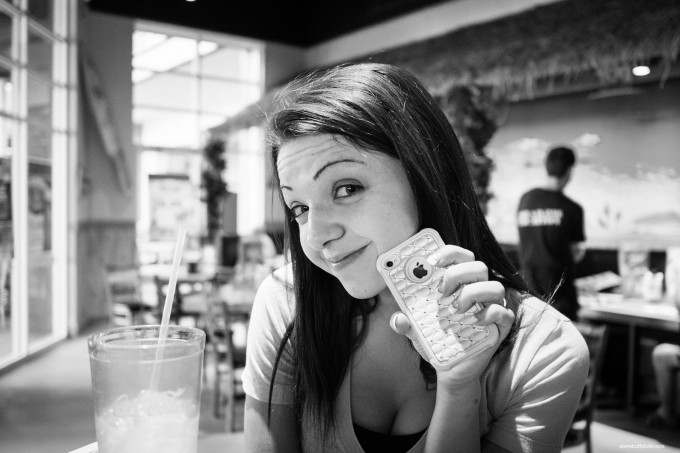 So that right there says a lot. The E-M1 is so good, it is making me think of no longer owning a Leica camera body! Me, the Leica "Fanboy". WOW.
Also think of this..I use ALL cameras that are released. I review many of them but not all. If I could buy into ONE system camera today and start from scratch it would be the Olympus OM-D E-M1.
I would spend $4500 for an E-M1 setup before spending it on Fuji, Samsung, Nikon, Canon and possibly Sony NEX depending on what their full frame move is, and even so, I would just own both most likely, the Sony FF and the E-M1. 🙂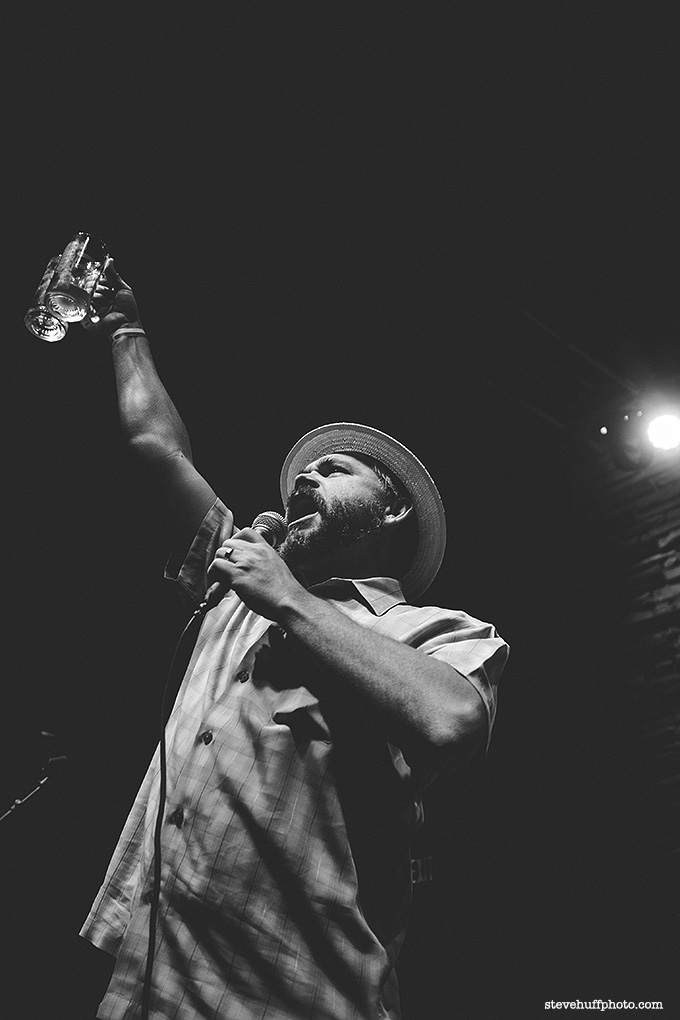 So Micro 4/3 is rocking in 2013. The Panasonic GX7 is fantastic, the OM-D E-M5 is still amazing, and the new E-M1 is the best yet. In fact, I could say that, feature for feature, build and speed and taking all into consideration, it is the best mirrorless camera made today. WOW, did I just say that???
Is Olympus the new Leica? I'd say they are the closest to Leica as you can get in a mirrorless body.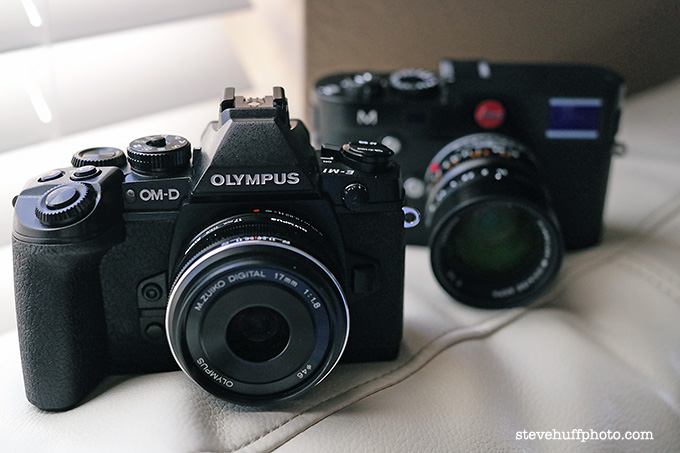 –
Compared to the Leica M. Can you get Shallow DOF?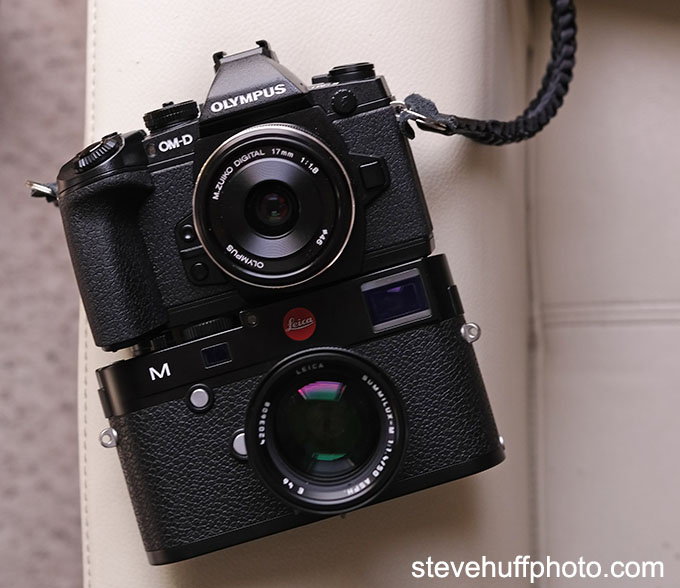 Same lens – 50 Lux ASPH
This next test should be illegal because Leica owners always hate when I do these tests (and remember, I am labeled as a Leica fanboy). I did one once where I pit the E-M5 against the $8000 Leica Monochrom. Of course, two totally different cameras but hey, why not? Sometimes that underdog gets mighty close to big dollar results but we all know it is a totally different experience and state of mind (and results when viewing full size). Now in all reality, the Leica Monochrome is one of the most beautiful and unique cameras made today and it is in another league but again, you CAN get B&W with an E-M1 🙂 Not all of us have $8k lying around.
With that said, how about an image with the same lens  – one on the Leica M, one with the E-M1. Of course the E-M1 will double the focal length and make that 50 a 100mm but that is OK, we are just looking at color, rendering, bokeh, etc. All with the same Leica 50mm Lens.
COMPARE THE TWO for Depth of Field – Same lens, one on the M and one on the E-M1 – The M image was taken with the NEW firmware that corrected skin tones and it is improved over the previous FW for sure.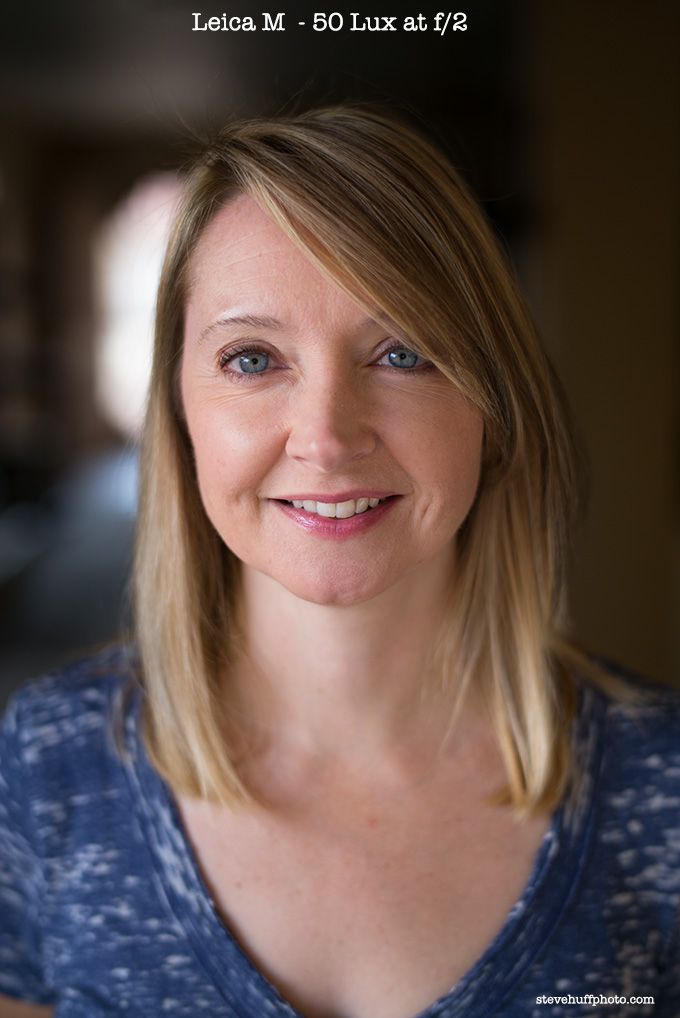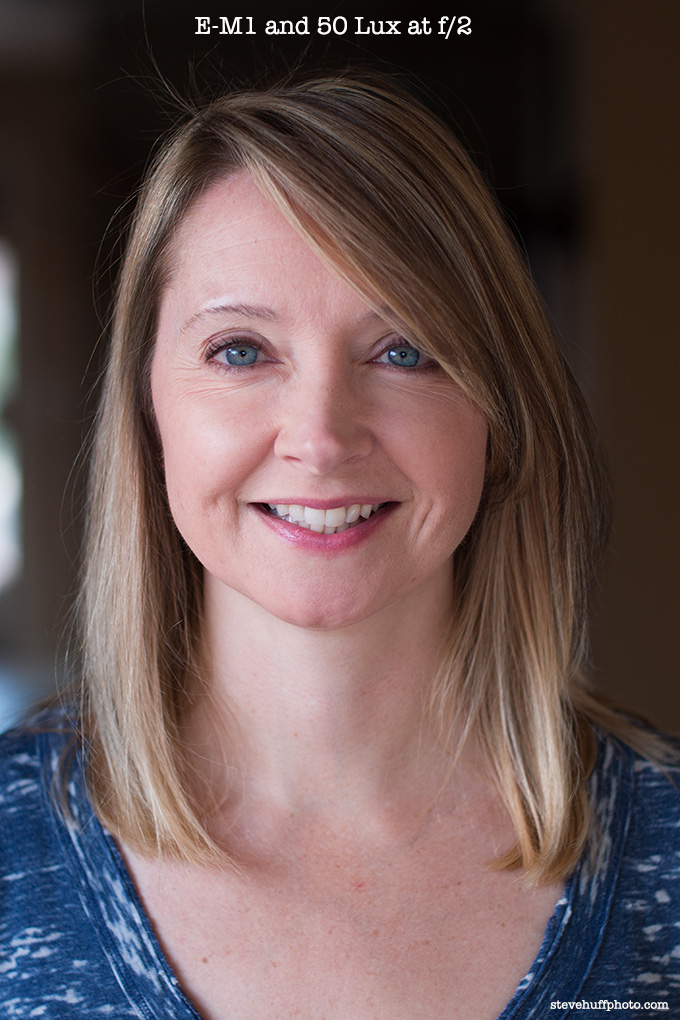 Yep, the Leica has that full frame creaminess and the E-M1 looks more compressed due to the sensor crop but look at them closely. The color is fantastic from the E-M1 and also looks nice from the Leica though a little warm. The E-M1 file is basically a cropped full frame file due to the 2X crop of the Micro 4/3 sensor. The question: Does this come close enough? Some will say yes, some will say no and some will say the E-M1 is even better when considering the cost but the fact is that when you look at those two images, the E-M1 looks DAMN GOOD next to that $11k combo.
Micro 4/3 today in 2013 is FANTASTIC. It can not match the fine texture of the Leica M file, and it should not be able to, but it can put out a very nice pleasing and beautiful image that goes head on with any APS-C and gets 85% of full frame quality. Not too shabby.
–
Other thoughts and tibits. Live Time, no AA filter, and all around awesomeness
No AA Filter on the E-M1
At ISO 1600 the E-M1 retains sharpness, even when shooting with the 17 1.8 wide open. Love that it has NO AA filter!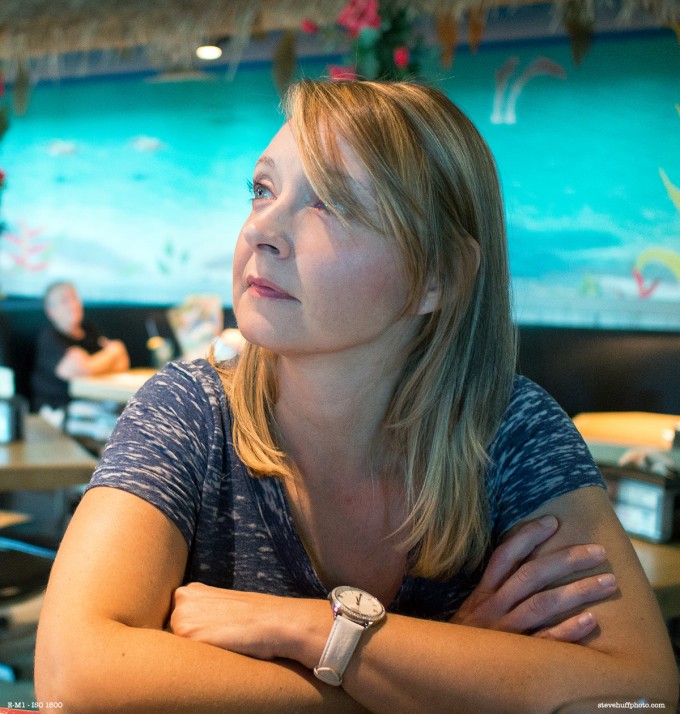 Many may not be aware of this but the Olympus OM-D E-M1 sensor does not have an AA filter. I was not fully aware of this early on but it was told to me that indeed it does not where the older E-M5 does have one (supposedly, still not 100% on that). That would explain everything because the Olympus 17 1.8, while a great lens, was a little soft on the E-M5.On the E-M1 it is razor-sharp, even when wide open at 1.8 and at high ISO. THIS lens now is my #1 preferred for this focal length even over the slower focusing Panasonic 20 1.7 II. So without an AA filter we get more sharpness and pop. To me, this is a step in the right direction for sure. At times the output has that crispness that I remember from the Leica M8. Crisp and detailed while remaining very pleasing. To me, this is a BIG deal as I strongly prefer my cameras without an AA filter.
Art Filters
The art filters are still here and better than ever. You are either a fan or not but they only work in JPEG mode for that quick cool looking image. My fave is the grainy B&W mode. Not much has changed from the E-P5 or E-M5 in regards to the filters.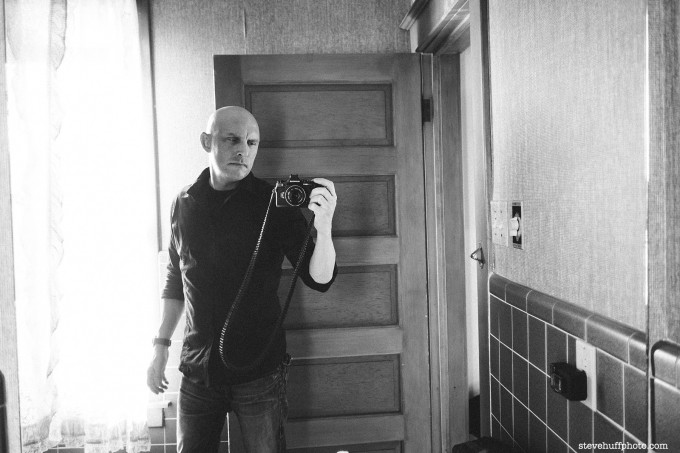 –
Live Time
There is also much more about the E-M1 that should be talked about. One thing I did not even touch on in my E-M5 review is "Live Time" which I believe was called "Live Bulb" on the E-M5. To activate live time, just go into Manual mode and twist the exposure dial all the way until you see "LIve Time". Then you can set your aperture and ISO. For really long exposures of the night sky you could set your aperture to f/22 and ISO to base ISO. Press the shutter and then watch as your exposure develops like magic right in front of your eyes. When the exposure is where you want, press the shutter again. There is nothing like it from any other camera manufacturer. I previously showed some light painting we did in Ireland with the camera and the possibilities are endless:
Live Time in Action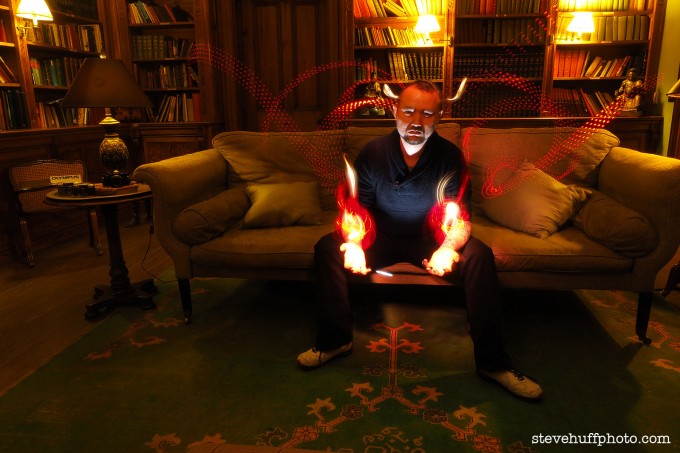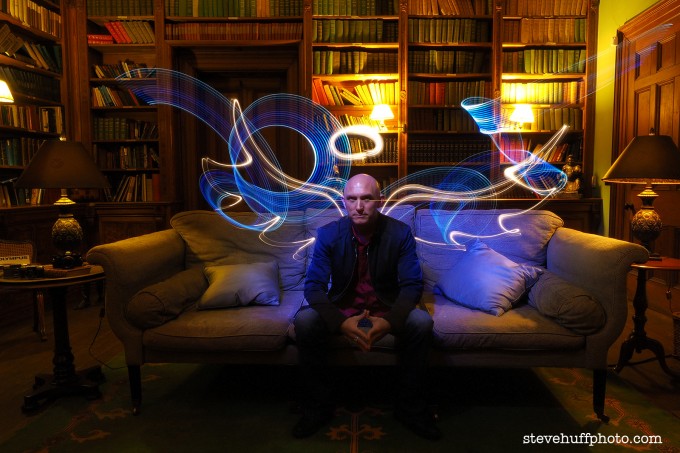 –
In camera HDR mode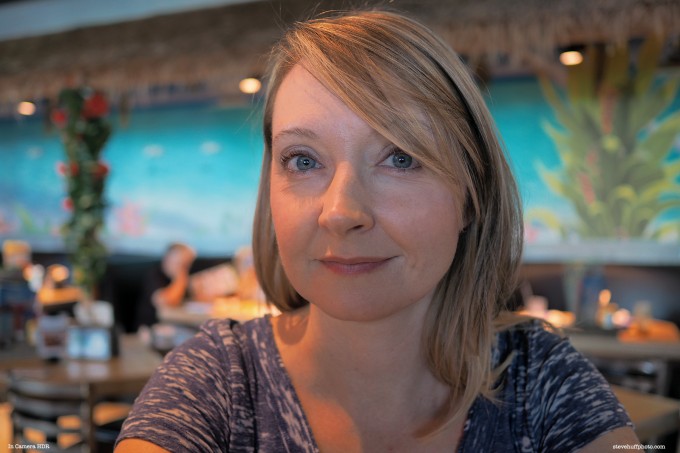 I am not a fan of HDR but there is no denying there has been quite an HDR movement in the past few years. MANY love it and while 99% of the time, in camera HDR is lousy, on the E-M1 it is not horrible. I would never use it but for those that like to dabble in HDR, the settings here make it as easy as taking a normal photo. The sample above was shot in HDR1 mode.
–
HD Video 1080p
While Olympus themselves say their video could be better, when mixed with the 5-AXIS IS it is amazingly smooth. I used the video on the E-M5 for a few productions and will also use the E-M1. I do not make hollywood or pro movies, so for what I do it is good enough. The 5-Axis is amazing!! I can not stress that enough. So for me, the video is great. The good news is that the E-M1 now includes a dedicated mic input jack so you can record with a better microphone 🙂 This is not a camera one would buy for the video but for occasional or hobbyist or youtube use, no problem.
–
Yep, the E-M1 is the whole package in one small compact powerhouse. The following two images were shot with the Voigtlander 25 0.95 wide open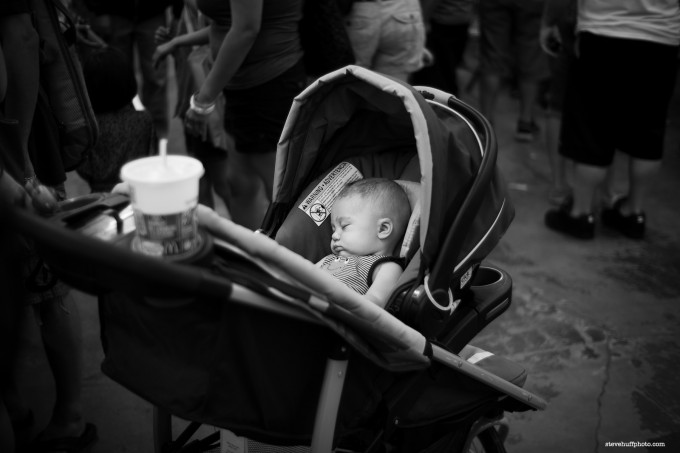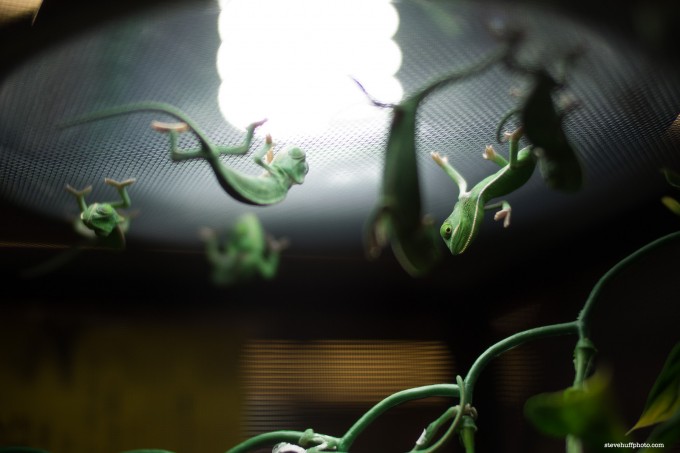 –
Focus Peaking for Manual Lenses
Olympus did implement focus peaking in the E-M1 and while I am happy to see it I found the peaking to work better in the Panasonic GX7 I reviewed a week or two ago. For some reason the peaking quality is not up to snuff yet. BUT, the good news is that due to the huge EVF you do not even need peaking and can easily manual focus just by eye, and if that is not enough, one button press and you can magnify the screen and do critical focusing.
I shot a few images with a couple of Leica lenses and did not even need the peaking or the magnification. Still, the peaking could be better. Sony still leads the way in focus peaking IMO.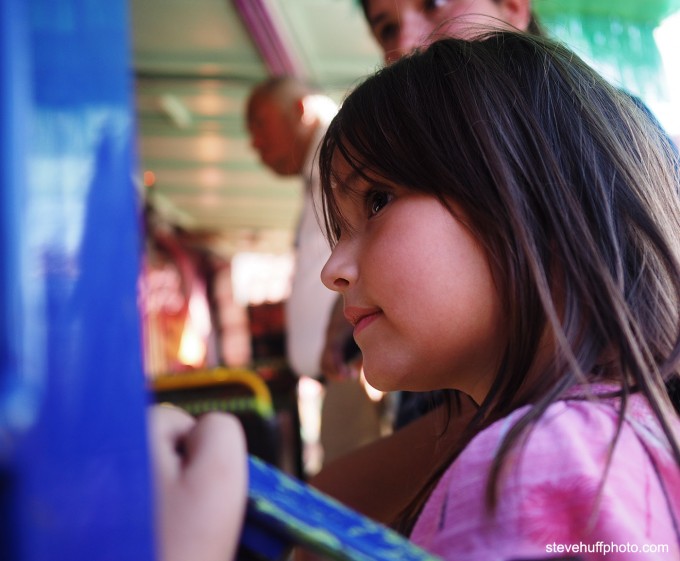 My Final conclusion on the OM-D E-M1
Well here we are in 2013 and the choices for all of us crazy enthusiasts are plentiful and excellent. We finally have a definitive Micro 4/3 camera body that is pro level and can do just about anything one needs it to do and do it in any weather. As always, I review cameras from an enthusiasts point of view in a real world way. There are things I do not even get into like Flash, because I have not used a flash in 14 years. I am anti-flash even though I know it is good to have on some occasions. But as an enthusiast and a passionate photographer who has seen it all and used them all, I can say with confidence that the OM-D E-M1 is one of the best cameras "as a whole" that I have ever reviewed. It is superb. Yes, there are others with better overall IQ and others with better high ISO but as a whole, speaking of the whole package, nothing else has come close.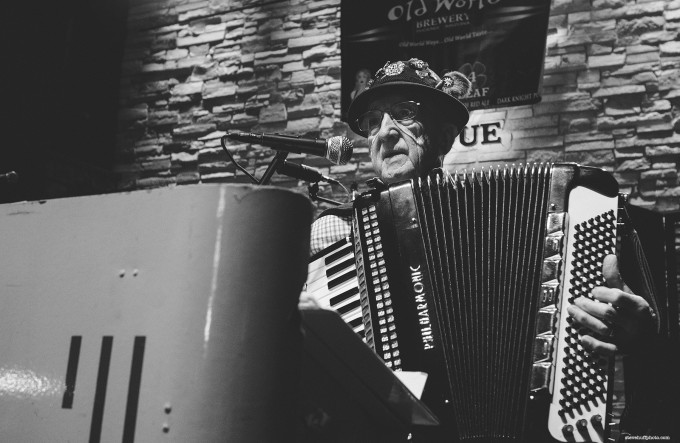 You have seen me rant and rave about a few different camera models over the year. Leica's and Sony's for the most part. Well as of today there is a new camera in town that offers the perfect mix of speed, usability, build, image quality, cost and lenses to place it at the top of the heap in the world of mirrorless cameras. Someone asked me today if I would take a Canon 6D and 85L or an E-M1 and 25 1.4. For me that choice is easy. The E-M1 only because it would go with me everywhere when the 6D would be left behind. It is just too large, too bulky and too heavy and the lenses, while fantastic are just too much weight wise for everyday use.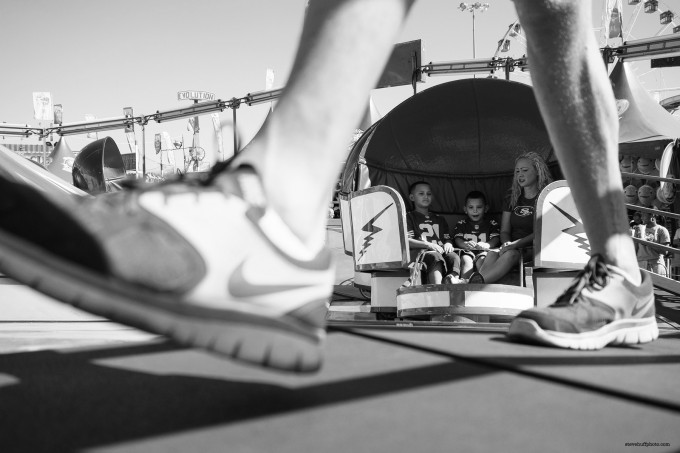 The image quality of the E-M1 is an improvement over the E-M5 due to the new processor and lack of an AA filter. The files pop more and I feel they also have slightly different color that I prefer. Crisp. Beautiful. The exposure metering is fantastic, the AWB is fantastic, the out of camera colors are beautiful.
There will always be naysayers no matter what towards this Micro 4/3 system. But those who disregard or trash Micro 4/3 or the E-M1 have no idea what they are doing or saying. There is simply nothing to trash and that is fact.
It will not match full frame like the RX1 or M in all out flat out IQ but it will meet head to head ANY APS-C mirrorless and beat them on build, speed, and every other area usability area with ease. What it boils down to for me is..Olympus E-M1 or Full Frame? The answer for me is BOTH. One all out IQ monster and one usability and IQ monster. 🙂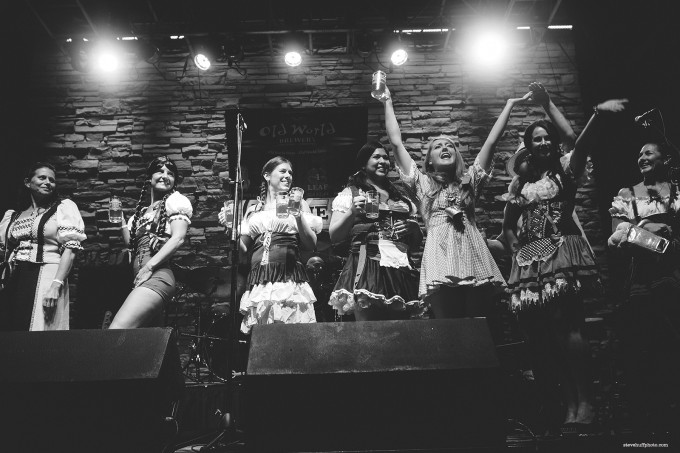 Also, let us not forget the lenses. Micro 4/3 has some of the best lenses made for any system, period. There are many highly recommended jewels in the lineup.  At the end of the day this camera gets my highest recommendation. Buy the E-M1 and a couple of nice fast primes and go out and use it and it will be hard to put it down. The Olympus E-M1 has the charm, the soul and the goods to Be my pick for Camera of the Year 2013. Not sure if it will as I hear Sony has something on the way but as it stands now, the E-M1 is at the top of the list. 🙂 
As of this writing (October 12th 2013) I can say that for me, the Olympus E-M1 is the best Mirrorless camera on the market today when looking at the "Whole Picture" of cost, size, build, speed, toughness, EVF, performance, features and lenses available. No one else even comes close and I should know, I have used EVERYTHING out there. Well done Olympus, you have indeed created a mirrorless masterpiece!
The E-M1 and 8mm Panasonic Fisheye at f/3.5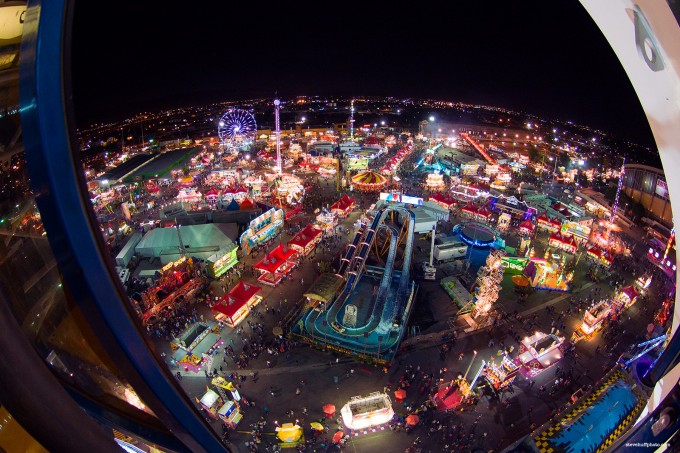 Which would I take?
Panasonic GX7 or E-M1: E-M1 no contest.
E-M1 or Fuji X Body: E-M1 no contest.
E-M1 or new rumored Sony Full Frame: BOTH, one for the Full Frame IQ and look and one for all that I have raved about.
E-M1 or NEX-6: E-M1 due to the lenses and speed and build and IQ.
E-M1 or Fuji X100s: Close, but for me, E-M1
E-M1 or Pentax K3? The new Pentax looks amazing on Paper, but is still a DSLR. I can not say until I test the K3 🙂
E-M1 or Leica M: Two different cameras for different audiences. End of story, so BOTH 🙂
The Exposure, the color, the sharpness, the lenses..wow.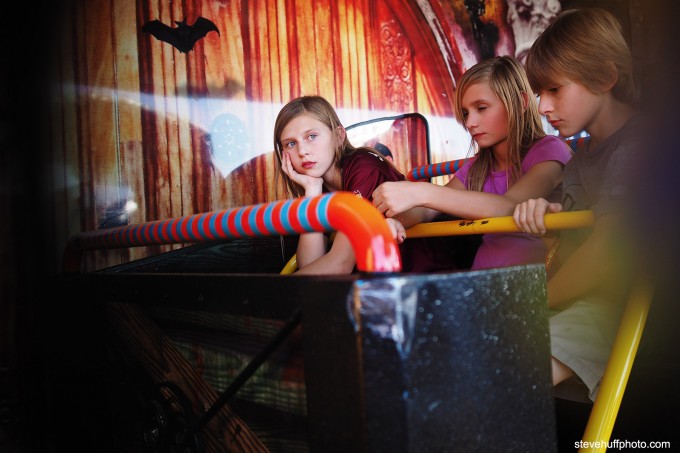 Where to Buy the E-M1?
If you are interested in the Olympus E-M1 you can buy it at the recommended links below, and THANK YOU for stopping by and spending some of your time to read my thought on this exciting camera:
Buy the E-M1 at B&H Photo HERE
Buy the E-M1 at PopFlash.com HERE
The cool thing is that you can pre-order and your credit card will NOT be charged until the camera ships, ensuring you a place in line. Pre-orders are also easily cancelable. With Amazon it takes one click. So if you want this camera, I suggest pre-ordering from one of the dealers above!
—
More Samples
I will leave you with a few more samples below. Enjoy!
Some JPEGS, Some from RAW, some High ISO, Some LOW – EXIF is embedded in all. Click them for larger.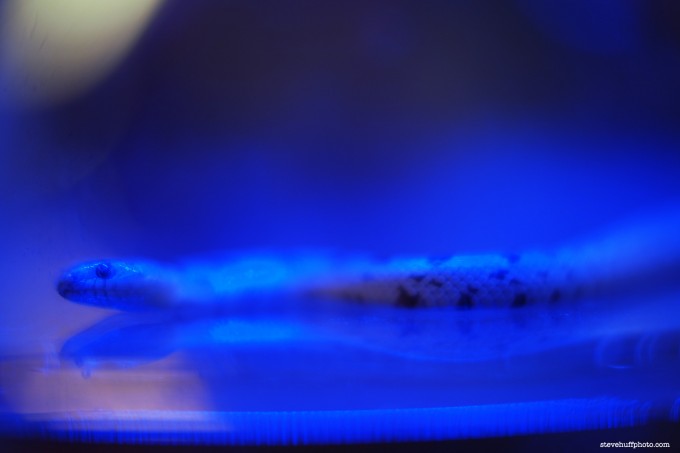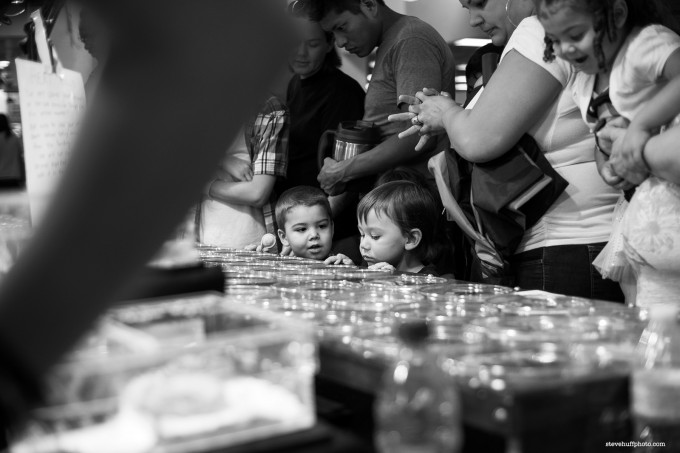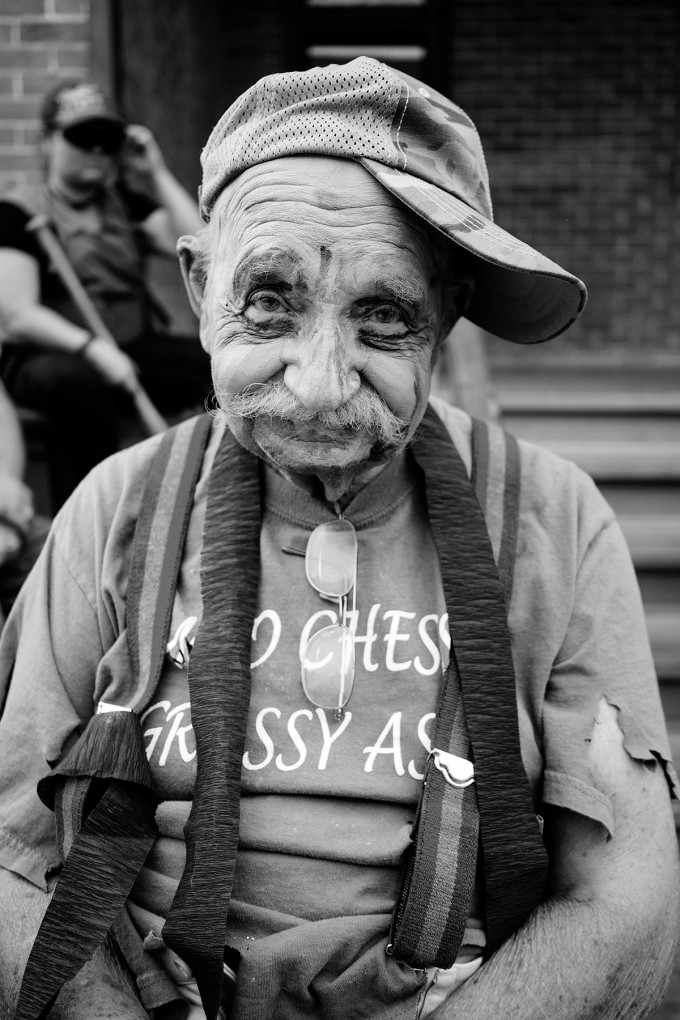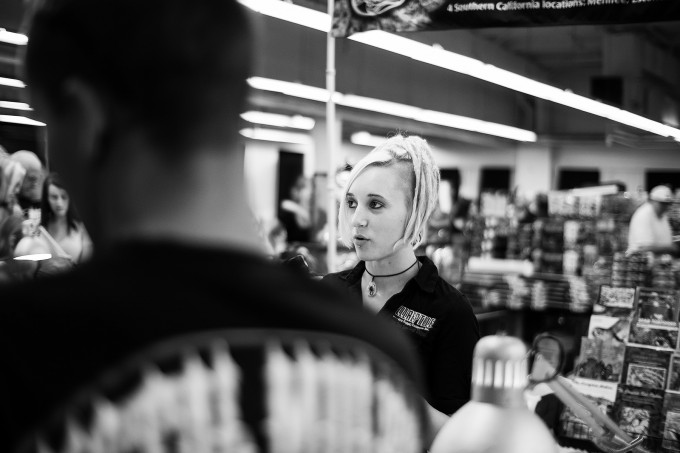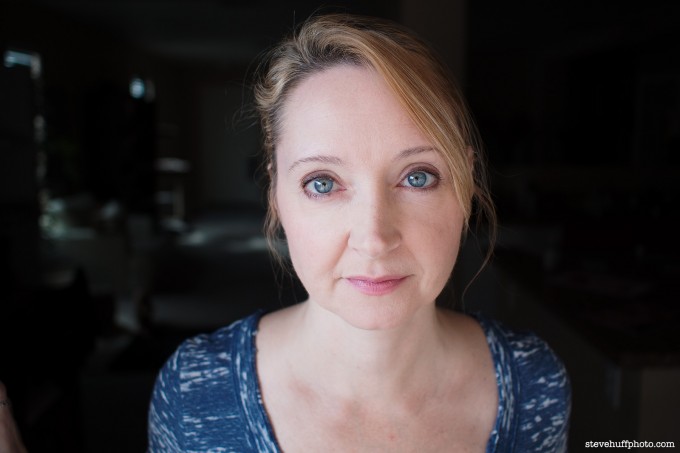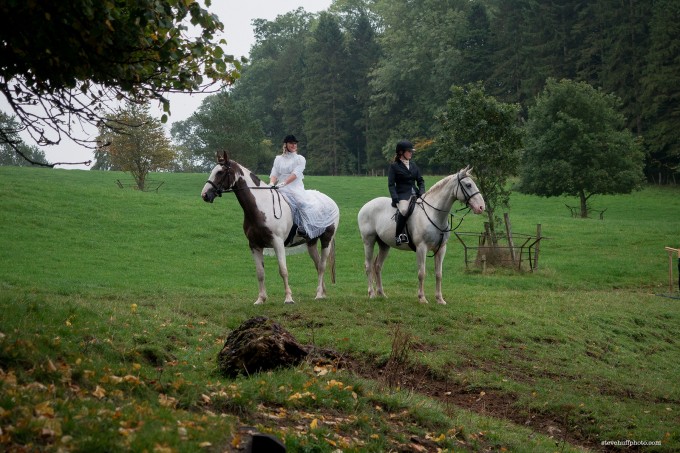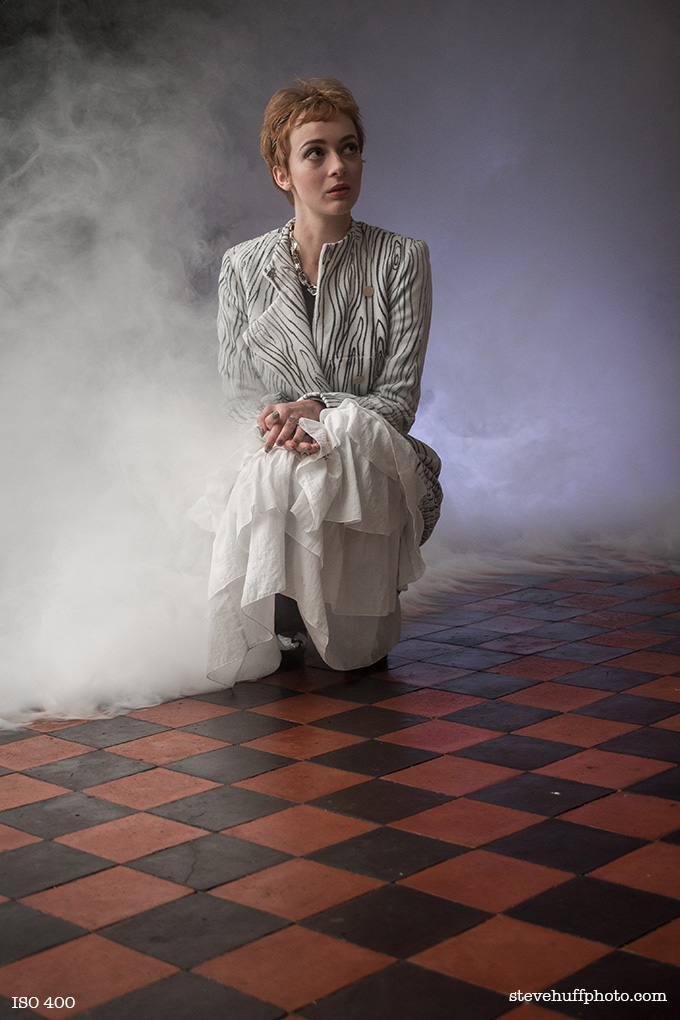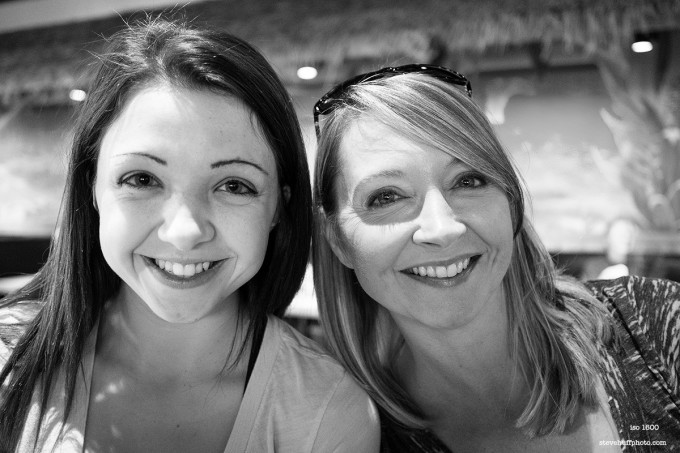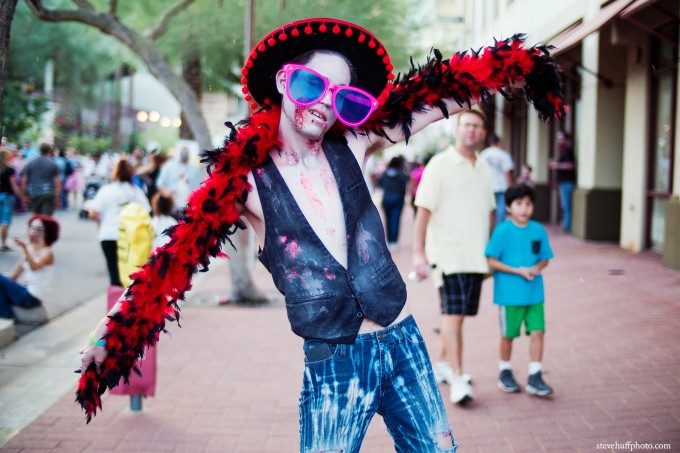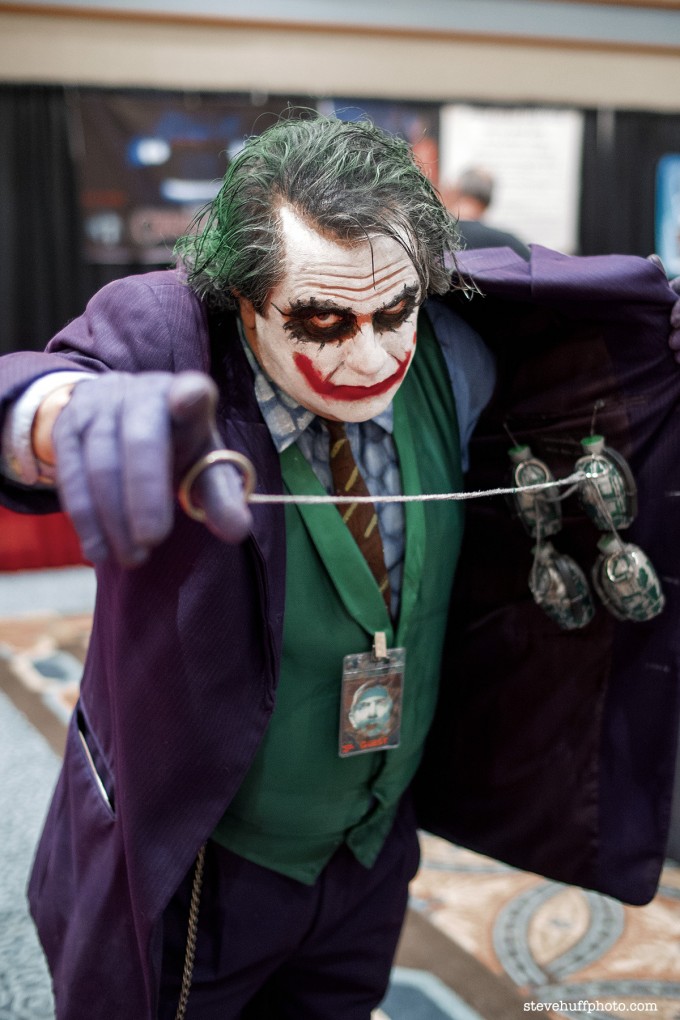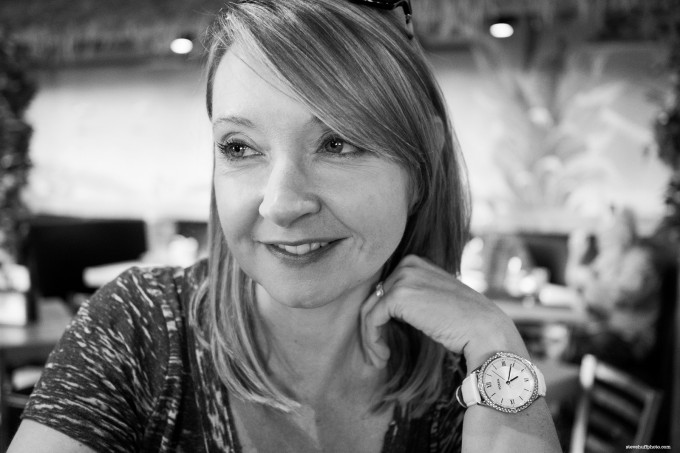 Recommended Lenses for the E-M1:
–
MORE TO COME!!
As I use the camera more I will be adding to this review with more samples including video, so stay tuned and check back every week or so to this page.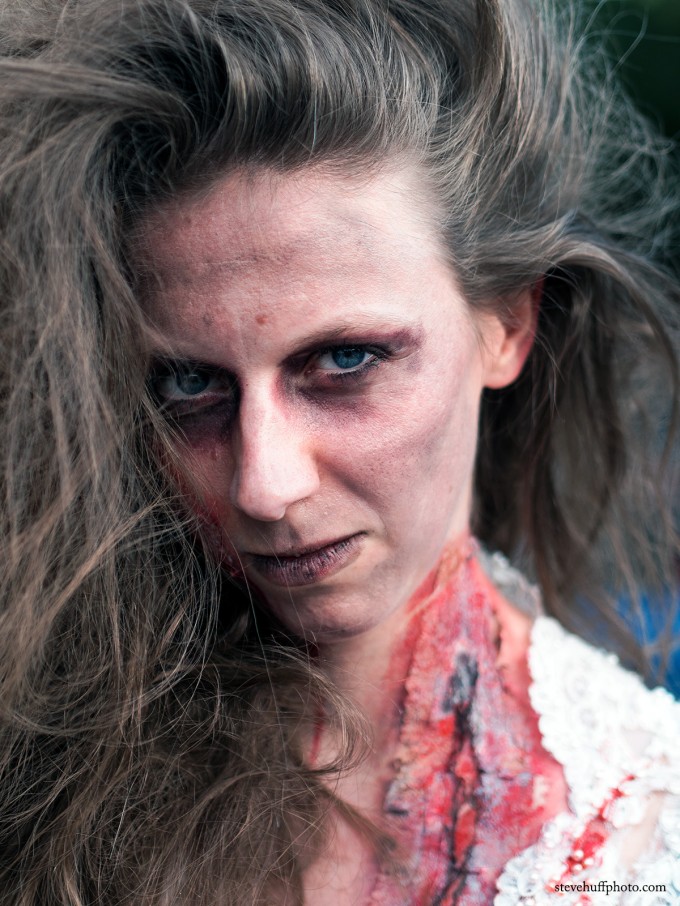 HELP ME TO KEEP THIS SITE GOING AND GROWING!! IT'S EASY TO HELP OUT & I CAN USE ALL THE HELP I CAN GET!
PLEASE Remember, anytime you follow my links here and buy from B&H or AMAZON,
 this helps to keep my site going. If it was not for these links, there would be no way to fund this site (and the cost these days to keep it going is pretty damn high), so I thank you in advance if you visit these links. I thank you more if you make a purchase! I have nifty search bars at the upper right of each page so you easily search for something at either store! I currently spend 10-14 hours a day working on this site and the only way that I can pay for it is with your help, so thank you! Currently my traffic has been increasing but my funds to pay for the site has been decreasing, so any help would be GREATLY appreciated!
Even if  you buy baby food, napkins or toothpicks at Amazon it helps this site, and you do not pay anything extra by using the links here. Again, you pay nothing extra by using my links, it is just a way to help support this site, so again, I thank you in advance 

 More info is here on how you can help even if you are NOT in the USA as I have Amazon links to Germany, United Kingdom and Canada as well!
If you enjoyed this article/review, feel free to leave a comment at the bottom of this page and also be sure to join me on twitter, my facebook fan page and now GOOGLE +!
Also, you can subscribe to my feed at my subscribe page HERE and read these posts in your browser or news reader!