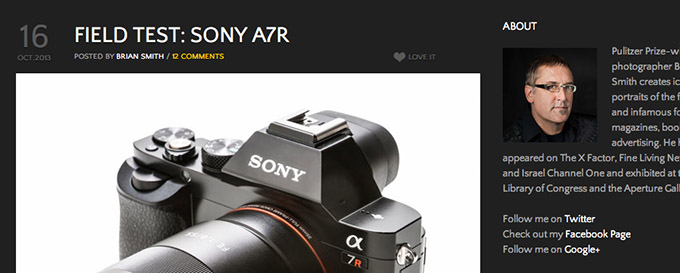 Field Test of the Sony A7r by Brian Smith 
Today is probably going to be "A7" day so here is some info you may find useful.
Just saw this page today which is a field test of the Sony A7r by Brain Smith with some AMAZING photographs to go along with it. He also used the Zeiss 18mm f/4 Leica M mount lens and I see ZERO color shift in his image. Check out his report HERE.
I also set up a full pre-order page for the cameras and all accessories HERE.
Enjoy!