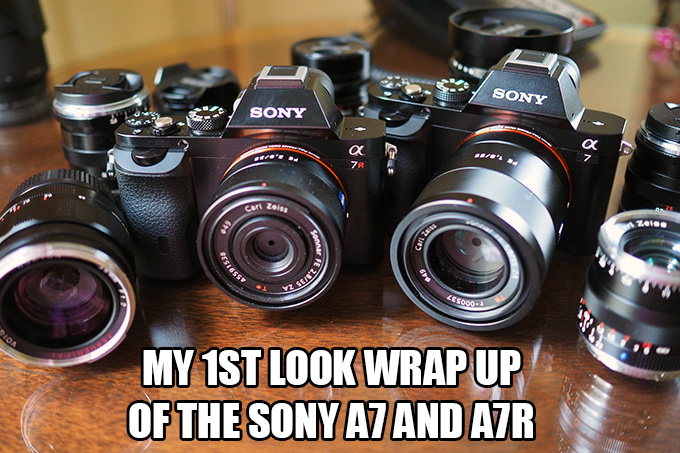 My 1st look wrap up of the Sony A7 and A7r cameras!
NOTE: All images posted here are JPEGS from the cameras, NOT RAW. 
Hello to all and good morning on this spooky Halloween day. I decided to take the morning off from this Sony event (off-road driving) because I am so backed up on work as well as tired and in need of a refresh. So I have a few hours free this morning to catch up on work, doing some tests that have been requested and charging my internal battery.
An OOC Jpeg with the A7r – 55 1.4 Otus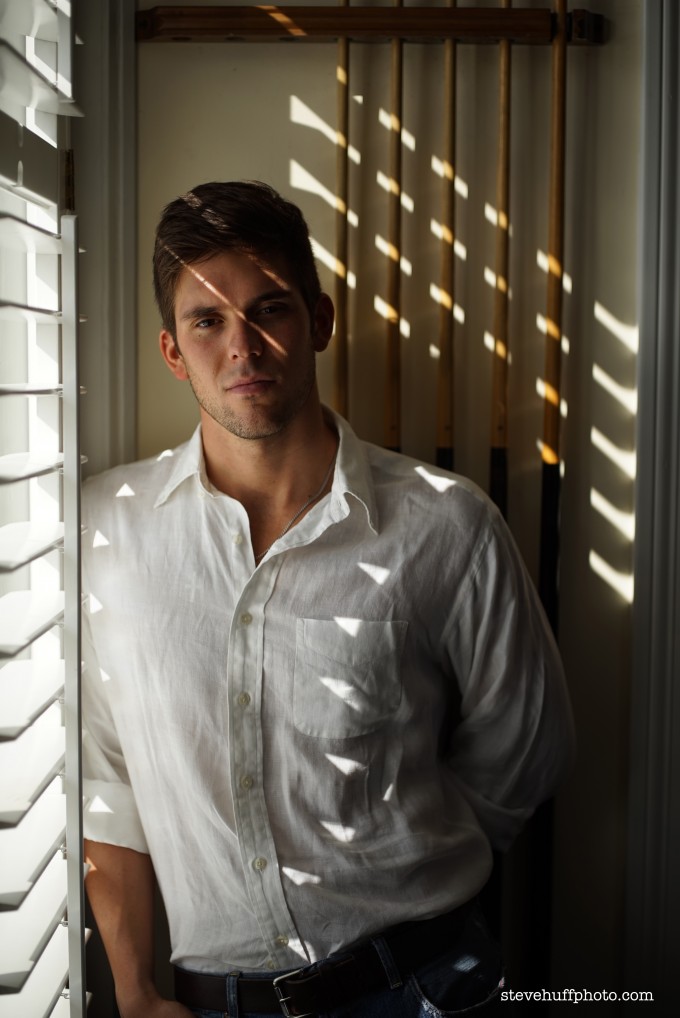 Over the past few days I have been writing and showing samples from the new Sony A7 cameras. This will be my final wrap up on my 1st look of them from using these bad boys all week. To catch up you can see parts 1-3 below:
I have also stated that this is basically a first hands on look, and NOT a full review. When I get a review sample at home I will do a full review of the cameras. (As for all of the requests..there is simply no way to get them all done during this week as every minute of every day is jammed packed but I will be posting my first look wrap up and opinion on my experience with the new camera so far).
Sony A7r and Zeiss Otus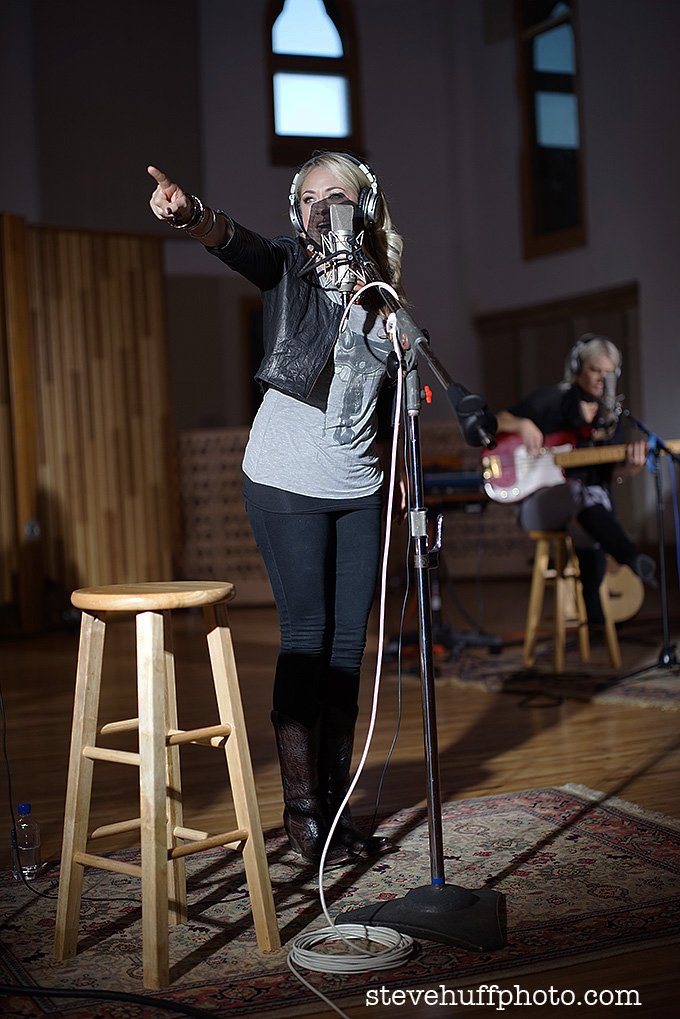 Auto Focus, Lenses and more…
So are these the dream cameras many of us have waited years  for? Is it the "RX1 with IC lenses" that many of us wanted? Is it a Leica M replacement for a fraction of the cost? Well, that remains to be seen but the camera is not perfect (no camera really is) and its biggest issue right now is native lens availability. At launch we have the Kit Zoom 24-70, a 35 2.8 and a 55 1.8 (a couple of weeks later). The 35 2.8 and 55 1.8 are superb lenses. Lightweight and sharp as can be. BUT in low light, with either of these cameras, these lenses can hunt for AF which has always been a Sony thing it seems. It's not "bad" and you CAN get the cameras to AF in really low light, it is just there me be a time when the camera hunts and misses if shooting in low light conditions.
The Sony 55 1.8 at 1.8 on the A7 – OOC JPEG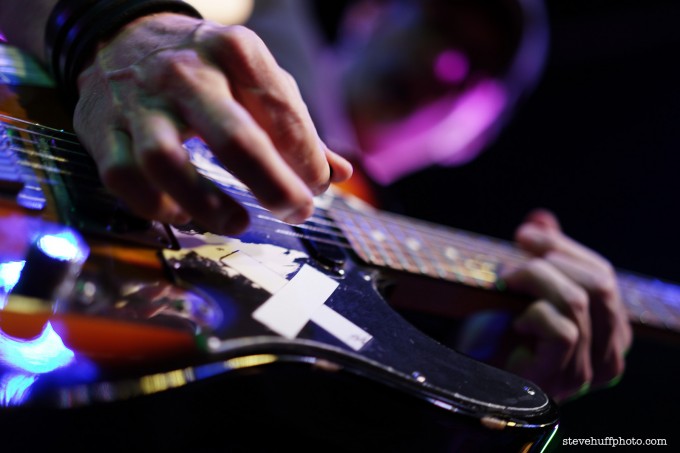 –
Sony 55 1.8 on the A7 – ISO 6400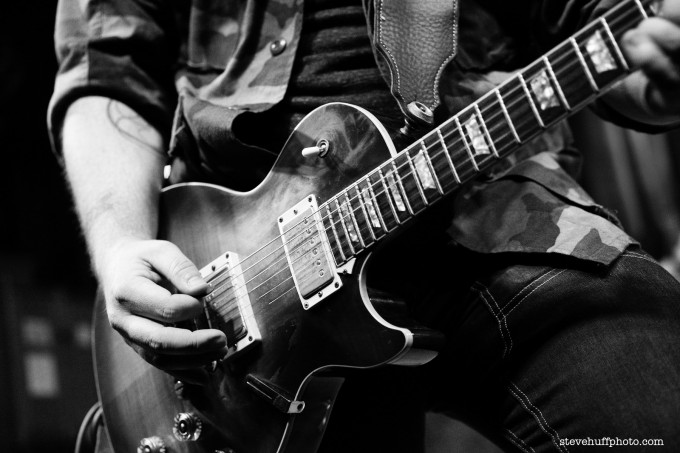 –
55 1.8 on the A7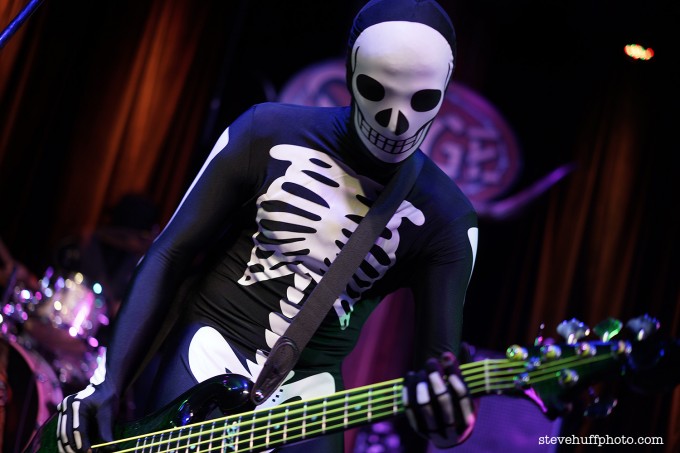 If you have at least SOME light then you are good to go but I can state right now that these Sony's will not win AF speed awards with either of these cameras. Keep in mind, my reference is the Olympus E-M1 as I have found this camera to be the fastest to AF of any I have ever used, period. The Sony's in comparison to that reference are nearly as fast in daylight but in low light they drop to about 50% as fast. I noticed this last night when shooting Ben Folds at the historic Ryman Theater using the 55 1.8 and A mount 70-400. There were a couple of occasions where it would hunt for AF due to the lights being so low.
In other words..FAST AF in daylight. Slower AF in low light. This goes for both the A7 and A7r. 
Ben Folds with the 55 1.8 and A7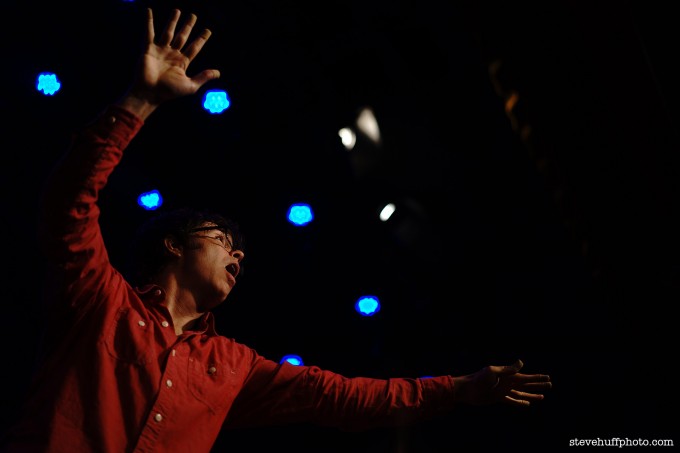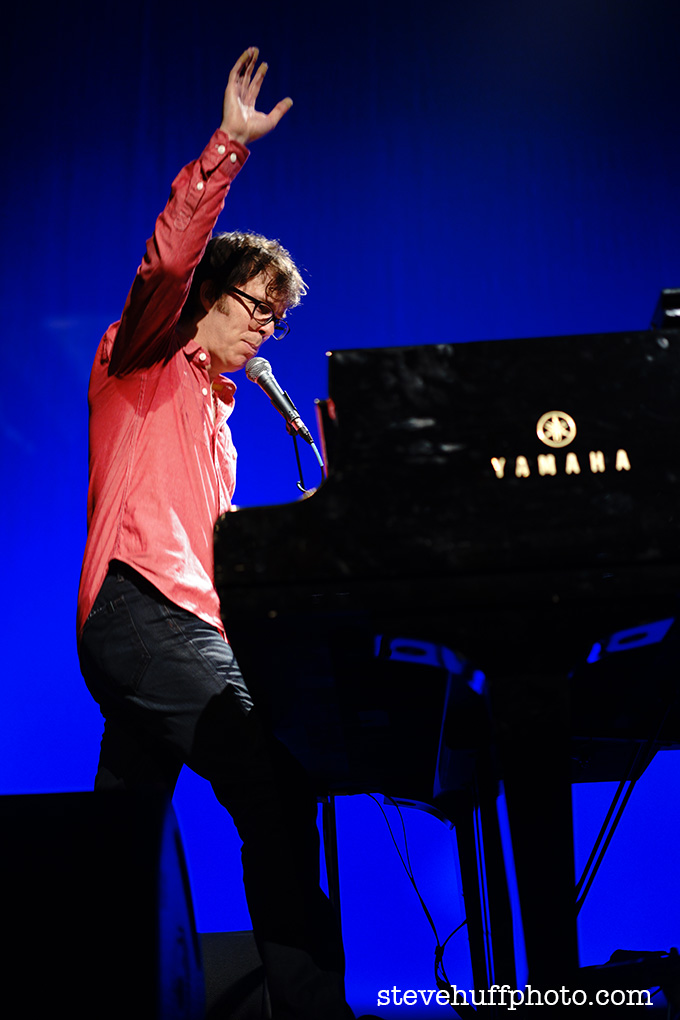 –
Using the 70-400 A mount lens with Adapter at 400mm, ISO 6400 and I accidentally had my camera set for -2 EV comp!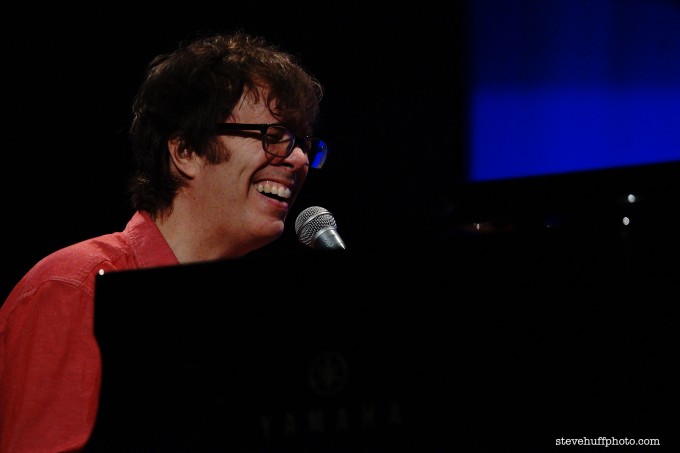 –
The 55 once again..during soundcheck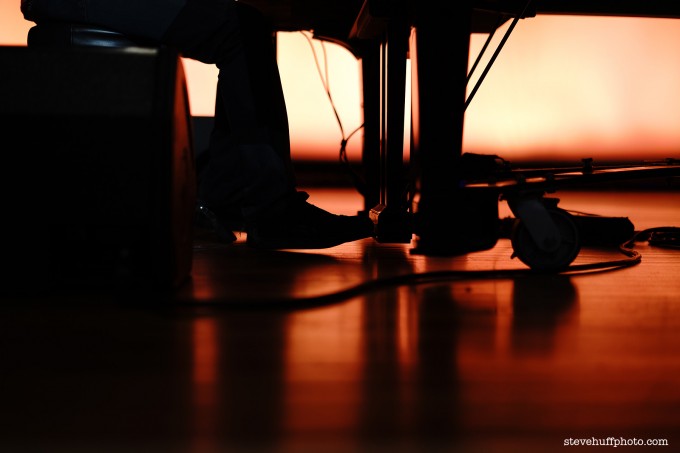 Before you read any further, take a look at the video I made for the A7 cameras comparing them side by side, taking a listen to the shutter sound of each and sharing my verbal thoughts about using the cameras.
The 1st Look Video on the A7 and A7r
The Build
The build of the A7 and A7r are fantastic. I have had no issues with this and while to me, the OM-D E-M1 feels slightly better made, I am not sure this is really the case. Both are built nice though the E-M1 may feel better in my hand. I am comparing it to the E-M1 as I have that camera with me on this trip and just held both side by side.
Same size, both feel great but the Oly is a little more "slick" in its design.
The A7 and A7r are weather sealed as well so should not be an issue in the rain if you need to grab some shots while it is coming down.
As for the differences in build, the A7r has better made dials but in use you really do not notice this. Both feel the same to me in the hand as well as look the same. To me the build feels like a beefed up NEX-7.
No issues there.
The 55 1.8 on the A7 at 1.8 – Country Music legend Porter Wagner's old suit and guitar displayed at the Ryman Theater in Nashville, TN
General Use
In use the A7 and A7r are just fine. Menus are easy to navigate as they use the Alpha menu system and NOT the NEX menu system. To those who were saying it has the NEX Menu system available, it DOES NOT. End of story.
After setting up the camera to your own preferences it is simple as pie to use.
Exposure:
Some who are with me that have been using the camera have been saying they were having overexposure issues. Well, I have not had any when using most lenses..until I was shooting with the 55 1.8. Then I noticed the camera was over exposing just a little and I had to dial it down with some negative exposure compensation. When using the manual lenses I had no issues so not sure if this is a firmware thing or a lens thing but do know that overall I had no issues with exposure. I am sure that if any bugs are found that Sony will address these before the camera ships in the form of firmware updates.
Other than that, the exposure metering seems solid to me. I know there have been some reports about exposure issues but I have been posting loads of JPEGS..do they look overexposed? 🙂
Manual Focus:
When shooting any lens in manual focus, even a Sony FE lens, for me it was easy to nail focus without a problem. Some have been saying the focus peaking is not accurate..well..focus peaking is more of an aid, not a sure-fire way for critically manually focusing. I think that many testing the camera now have never really used peaking much, but using it requires some practice as well as making sure to not just rely on the peaking but on the subject in the EVF as well. I kind of mesh both..when the peaking is telling me something is in focus, and shooting wide open at 1.4 or close to it, any slight movement of the focus barrel can knock it out of whack. You have to be precise and peaking is not really precise (nor is it on any camera). Just remember it is an aid to manual focus and does not replace your own eyeball. It can also be turned off if you do not want it. You can also press a button and have instant magnification if you want to critically focus.
For every photo I posted here over the past few days using a manual lens I used peaking without magnification. I had no issues and 98% of my images were in focus. But I have used peaking quite a bit over the past few years so I am used to it and know what to expect from it and what not to.
For those who are not used to it, practice makes perfect and after 2-3 days of shooting using peaking it should not be an issue.
As for manual focusing the Sony FE lenses, I had to switch on MF last night while taking photos in a bar where Sony had us gather for some really low light shooting. Now, the place was DARK and while I could AF on some things I had to MF for others. Manually focusing a Sony lens will automatically bring up magnification when you turn the focus barrel. This makes it foolproof to nail the AF.
So for me, I had no issues with manually focusing any lens and nailing focus. At all. In fact, I found it quite easy..just as easy as manually focusing on the E-M1.
Using Leica M Mount Lenses
The Leica 50 Summilux ASPH at 1.4 – Sharp just how I remember it from the M9 days…through a store window at 12AM..Hmmm, I used focus peaking here 🙂 Wide open…and it worked!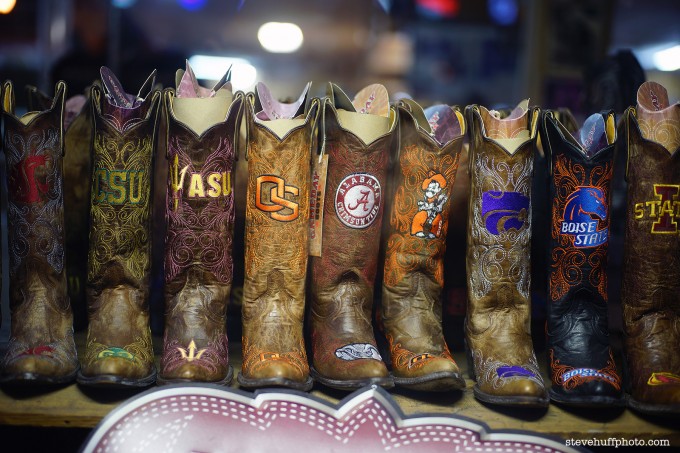 After using these cameras extensively with a variety of Leica M mount glass I can say that if you shoot 35mm and up, there will be no issues on the A7 or A7r with color fringing or magenta edges or focusing. If shooting lenses such as the crazy 12mm Voigtlander or the 15mm or a Zeiss 21 2.8 or Voigtlander 28 f/2 you will see different degrees of either Vignetting or Color issues on the edges.
This also happens on the worlds only other full frame mirrorless camera, the Leica M 240 (and previous M9)
The next few are from the Leica 50 Summilux ASPH, wide open at 1.4 on the A7. I am happy to see that it keeps its signature look. It works just as well on the A7r, was a breeze to manually focus and the color is great, even in these plain old JPEGS from the A7.
EXIF is embedded so be sure to check out the ISO on these 🙂 AND click them for larger versions! THESE ARE ALL JPEGS, NO RAWS YET.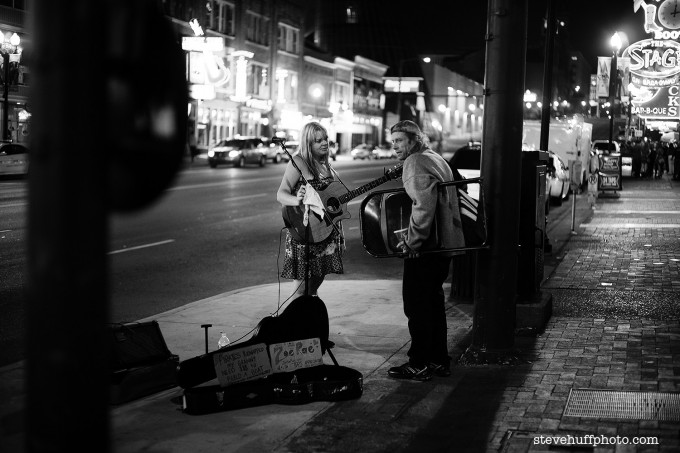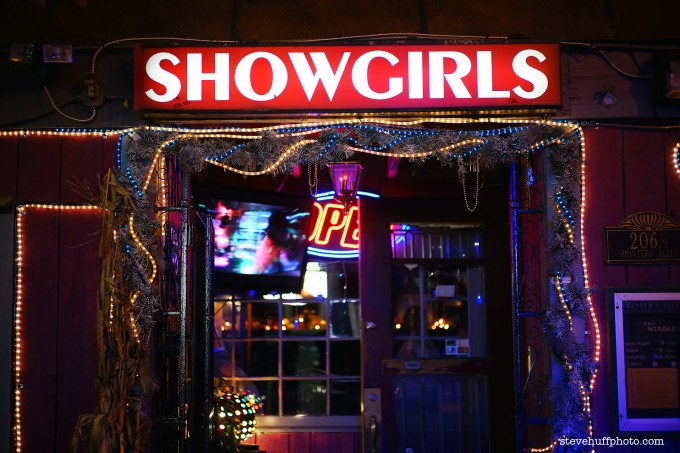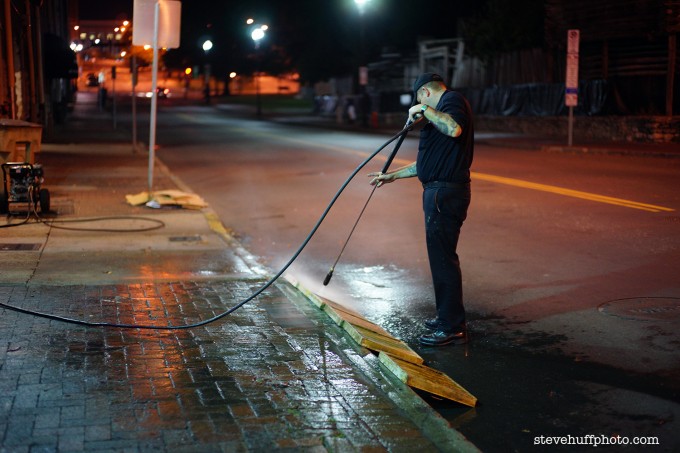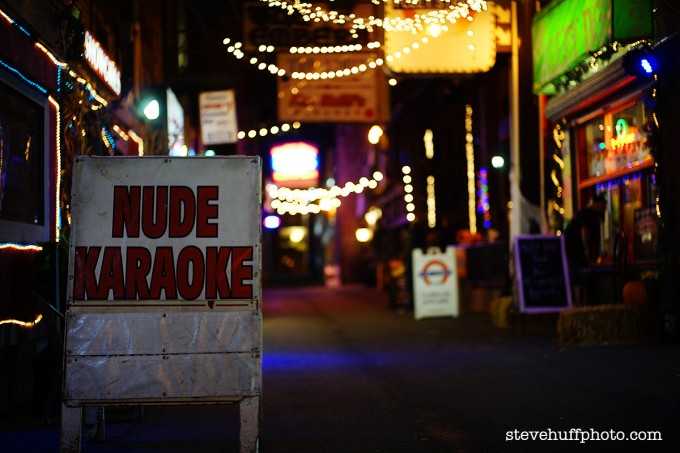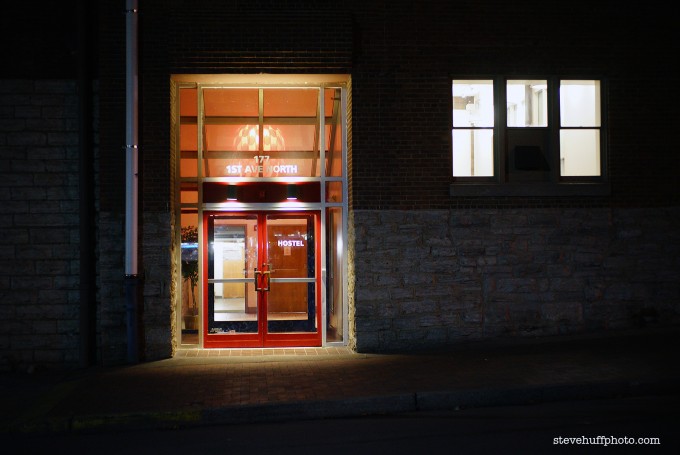 I am happy to see the 50 Lux retain its quality and look on the new A7 and A7r. For some, an A7r and 50 Lux would be all they would ever need. Throw in a 35 f/1.2 or 35 f2 and then 75 or 90 and you would have a nice little tiny lens kit with a powerhouse camera. Truth be told, I loved  shooting the A7 and A7r with these tiny RF lenses. Not only did it feel good in the hand, they were easy to work with and focus as well as putting out amazing results. Anyone who is saying this lens will not do good on the A7 or A7r do not know how to use them correctly on such a camera (or are trying to knock it down for Leica's sake).
But back to the wide-angle thing…some of these ultra wides lenses are just not meant to work well with full frame digital bodies. The good news is that if you like B&W you can use the 12, 15 or any ultra wide you like. Just convert to B&W and you will not have problems. 🙂 Lol. But seriously, if you are primarily an ultra wide Leica M lens shooter, you may want to skip these bodies. If you shoot 35mm and up, to me, these two cameras put out better IQ than the Leica M. Quite the fear for Sony so I applaud them for that.
Many of you have asked for a slew of samples on each body with different lenses. First of all, I am not a Leica lens storage cabinet, I only have certain lenses I was able to borrow for this trip (from cameraquest.com) and they are mostly Voigtlander and some Zeiss (which came from lensrentals.com). I have also had zero time until today (only because I skipped the morning trip) to do ANY sort of testing. I can tell you this though…
What I have found is that my favorite lenses on the A7 or A7r have been the Voigtlander 35 1.2 II, the Zeiss 35 Biogon f/2 and  the Leica 50 Summilux ASPH as well as the little tiny Zeiss 50 ZM Planar (amazing colors). All amazingly beautiful in color, sharpness and overall look. I am a huge fan of rangefinder lenses so I am happy to see that the Sony A7 and A7r can use most of them to their full potential without issue. (besides ultra wides).
A friend of mine, Ashwin Rao has a slew of Leica M mount lenses..something like 30 of them or so. If I can get an A7 and A7r to review and take home I will fly to Seattle to test these lenses with Ashwin, one by one, spending a full day or two to do it right. He has lenses ranging from 16mm to 135mm and also ranging from vintage to modern.
THAT would be a cool test. I will let you guys know who have interest in that soon if it will be a reality.
For now though, seeing that I am in a hotel room in Nashville, all I could do is what you see below:
Lens Testing – M Mount from 15 to 50mm
1st set on the A7R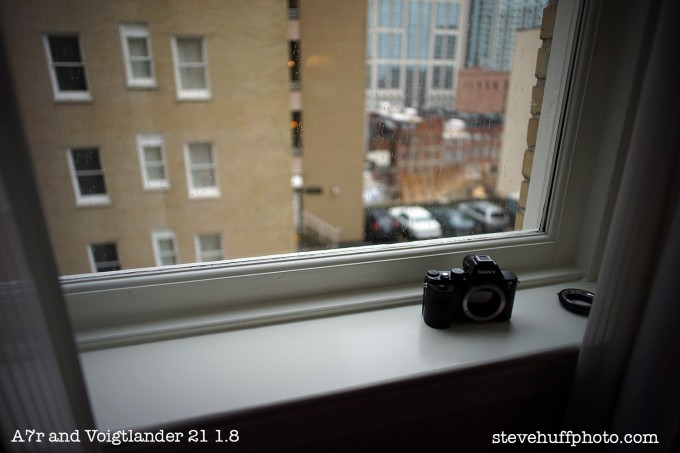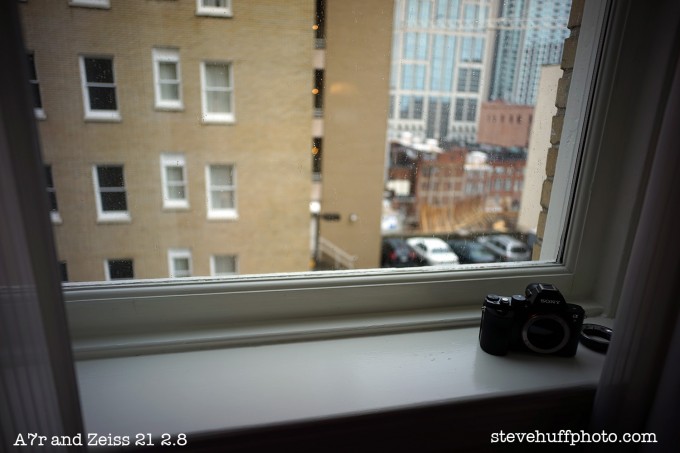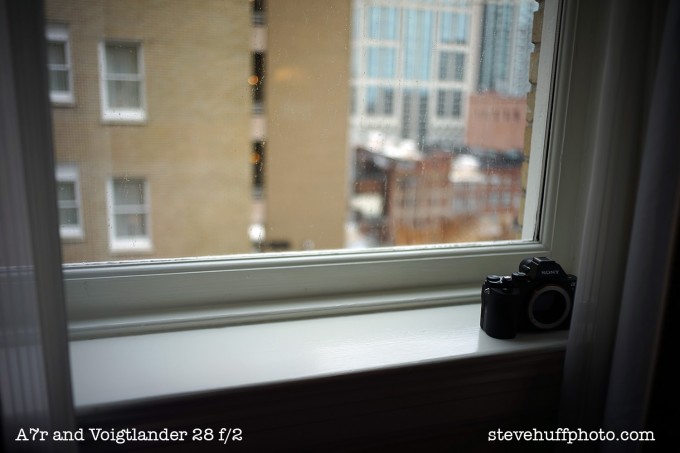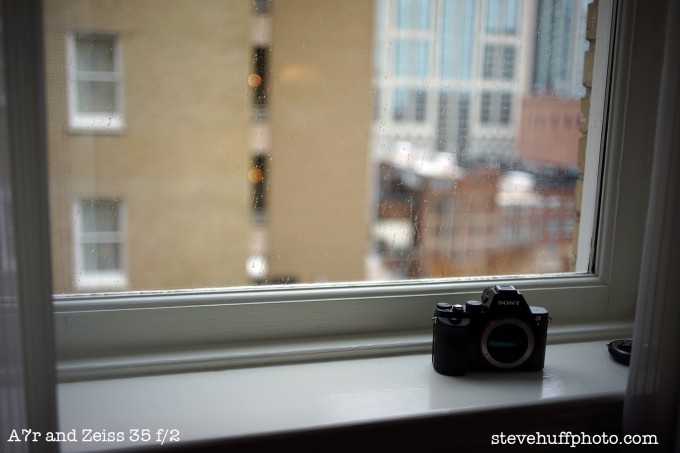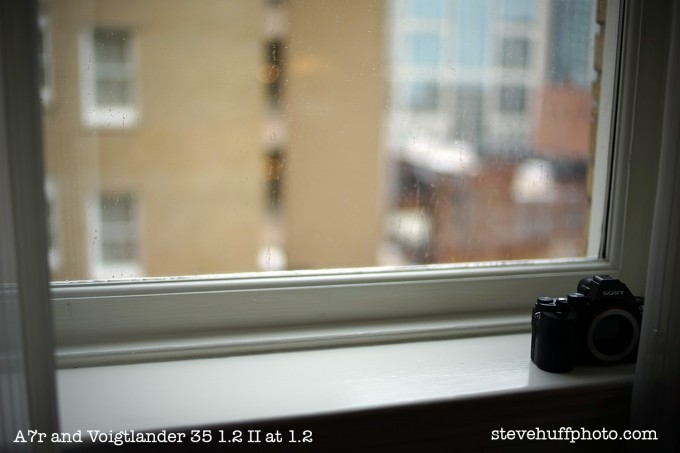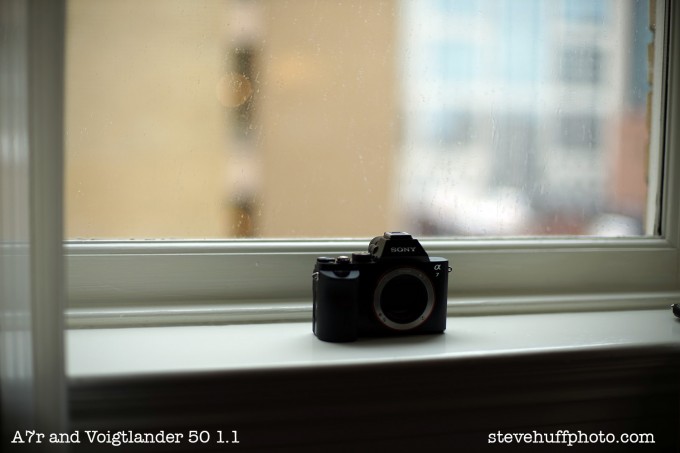 –
2nd set on the A7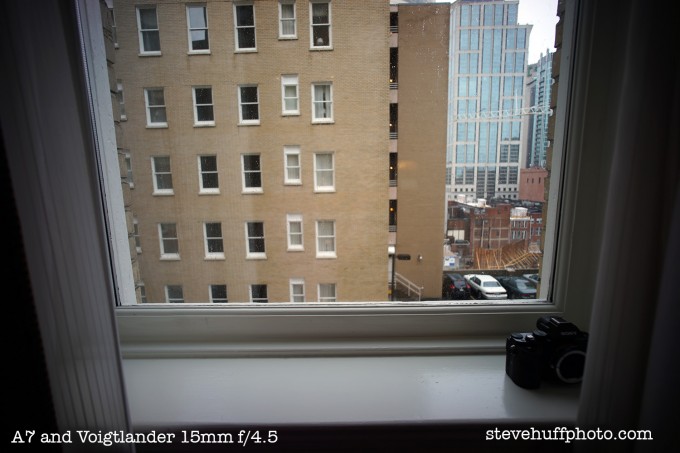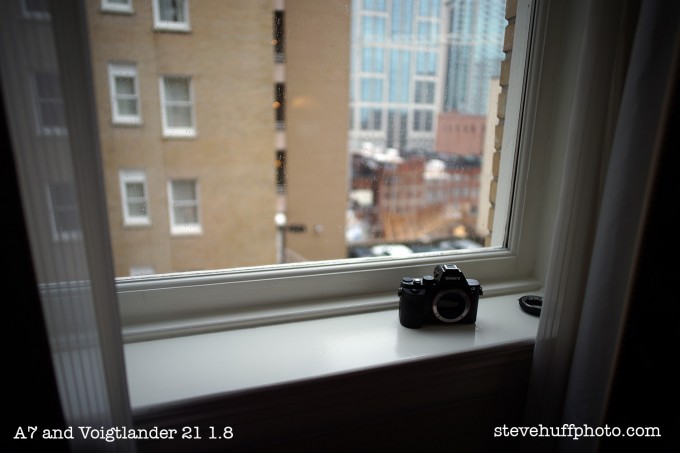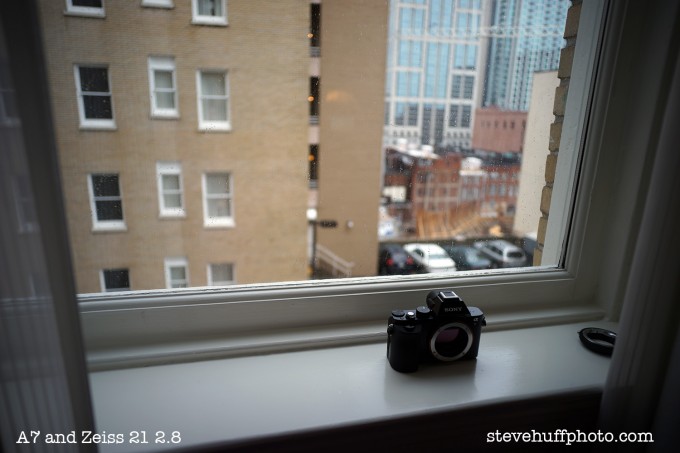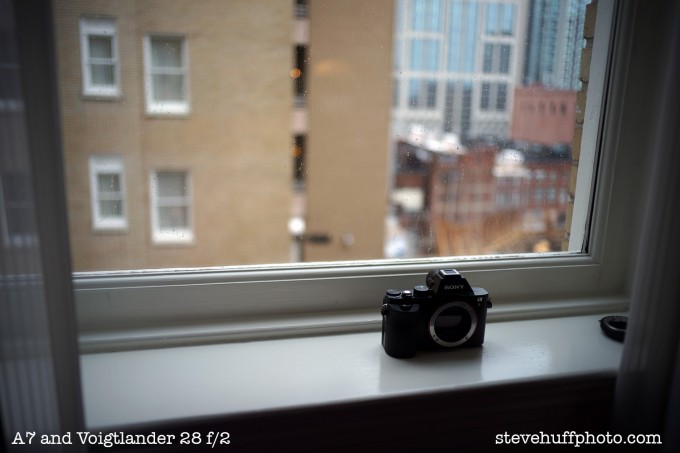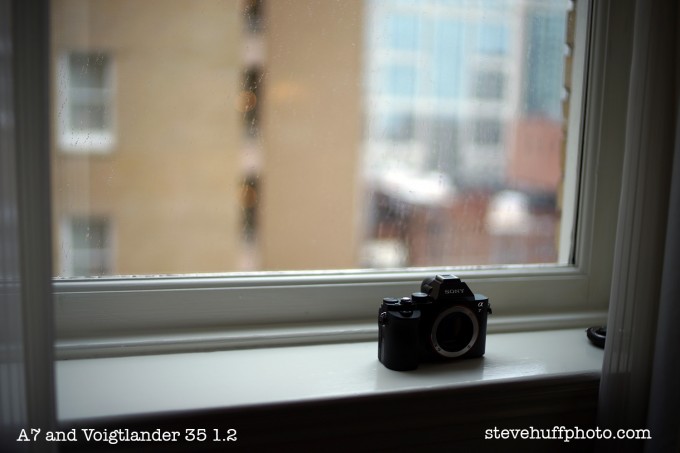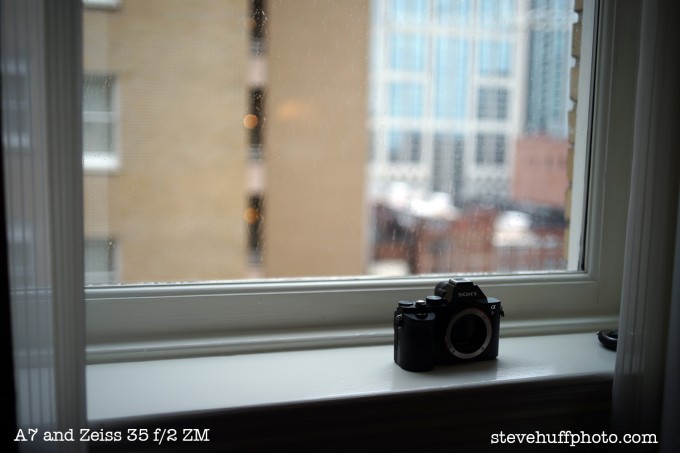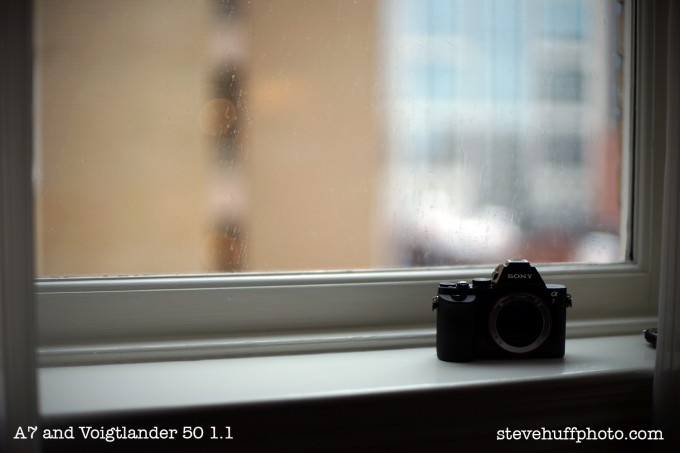 So there you go. What you see is what you get with each lens on each camera. These are direct from camera JPEG using AWB. Exactly as I expected from shooting them over the last few days. The A7 will give you slightly better performance with ultra wides though none will give you clean files with the 15mm Voigtlander. No full frame camera in digital can. The A7 with all of the lenses besides the 15 look pretty damn good though. As I said, my faves are the Voigtlander 35 1.2, the Zeiss 35 f/2 and  the Zeiss 50 f/2 (as well as the 50 lux).
Wrap it up!
There you have it! My 1st look wrap up after using these cameras for the past 4 days. Sony has  created a unique camera with a nice build and feel, a full frame sensor and the ability to not only use their new lenses, but adapted lenses as well (with some exceptions in wide angle M mount) as their older E Mount lenses (which will crop on these cameras, killing the full frame look they are bought for).
I saw a guy yesterday shooting the Nikon 14-24 on the A7R without issues and man oh man was it sharp. So the camera is very versatile when you think about the possibilities of what lenses can be attached to this little guy. There are hundreds of classic RF lenses to try and loads of Canon glass as well. Pretty limitless.
I have not yet been able to test things such as continuous AF speed or full on ISO comparisons but I can say that by using both, I really did see the resolution increase in the 7… but do I need it? Not really. Do I want it? Probably.
Many have been asking me…"Which one do I get"?
To answer that ask yourself if you want powerhouse resolution or huge resolution. Either one delivers plenty of detail and resolution but the A7r takes it up a notch. For Leica users who want to use M glass, I recommend the A7 if you want to shoot with some wide angles (some work fine) and the A7r if you are 35mm and up. It's that simple. Both excel at low light and high ISO, both feel the same and work the same.
What about the 35 2.8 Zeiss Lens? 
For those wanting more from the new Sony 35 2.8 FE, I have posted samples and thoughts in previous posts but will do more in my  upcoming full review. The 35 is a SUPERB lens and if you want AF it will be tough to find a sharper 35mm for this system. In fact, that would be impossible. It focuses fast, is sharp as you could ever need and it is small.
Below is a full size JPEG from the 35 2.8 at 5.6 on the A7R, Handheld out of my hotel window..click it for full size (saved as a level 8 JPEG)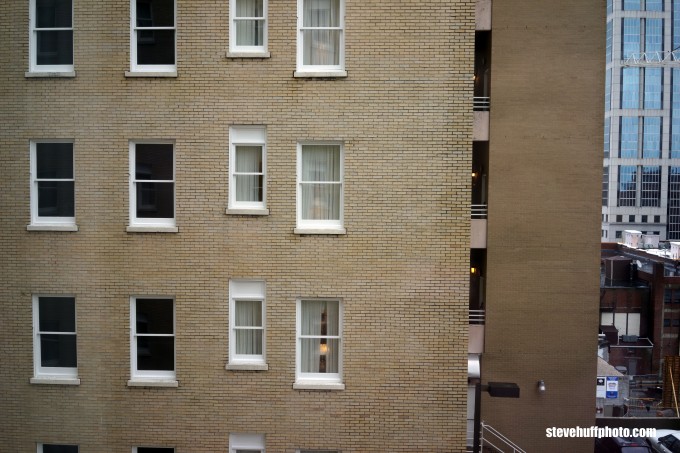 A7 or E-M1?
For those asking me if they should buy an A7 or Olympus E-M1, that is not for me  to decide. Best thing to do is read reviews and go from there. As I said a few weeks ago, I will own both and will explain why in a future detailed article because it may cause some commotion 🙂 The E-M1 will focus faster, feels even better in the hand, is more repsonsive and has many more lenses available. BUT it is not full frame, which is what the A7 and A7r are all about.
Also, many have asked about the new RX10 as well, and I have not even touched one yet but will be doing so today for the halloween costume contest Sony is putting on later. Again, it will just be my 1st thoughts, not  a full review.
So with all of that I must leave now to go get ready for the rest of the day ahead of me, this took me a few hours to put together so time to join back up with the group. Will be back home tomorrow evening so looking forward to getting back and resuming my normal schedule!
Happy Halloween!
OH and if you want to order one of the Sony cameras, doing so at my list of links will greatly help me out here on this site. Those tiny commissions I get help to keep this site up and running everytime one of you use my links to buy ANYTHING. CLICK HERE FOR THE SONY a7 PRE ORDER PAGE!
Also, big thanks to Stephen Gandy from Camera Quest once again for letting me use these lenses! His site is HERE. 
Steve