Choices in 2013. Leica M, Olympus E-M1, Sony A7 and Nikon Df
By Steve Huff
Over the past few weeks and months there have been three camera models released that were brought in with a little bit of hype (E-M1), a bunch of hype (Sony A7 and Leica M 240) and a massive amount of hype (Nikon Df). But which ones will live up to the hype? Will the most hyped and long-awaited camera be the best bet or will it fall flat (Nikon Df). Will the underdog come out on top at the end of the day due to the fact that it is a near perfect camera (E-M1) or will the overall super rich quality in a small compact form win over the enthusiasts with the ability to shoot Leica M glass and new Zeiss glass (Sony A7 series)? Will the Leica M survive with this new set of cameras that are flat-out incredible in their own right?
No one knows just yet, even though many like to claim that they do. 
I just wanted to give a brief overview of these four models as well as mention one that has been lost in the shuffle. Even though it in not in the Full Frame club, the little Sony RX10 is rocking the Huff house and is one heck of a camera for everyday use. But I will have more on the RX10 soon…so stay tuned. For now, I want to run down my list of pros and cons of each of these models and hopefully help some of you decide if any are right for you.
—-
The Leica M 240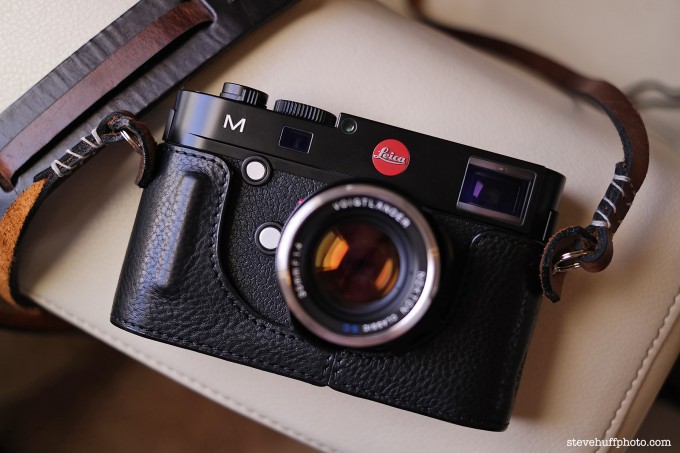 1. The Leica M 240 – The beautiful one. Full review is HERE
Make no mistake about it, the Leica M 240 is a GORGEOUS looking, feeling and shooting camera. It feels right, looks right and performs better than any previous M digital camera. The latest firmware update improved the White Balance and it is now what it should have been out of the gate. But this camera is $6995 for the body only and is a rangefinder camera that has the ability to use an EVF (but it is slowwww in this mode).
The M 240 offers a new CMOS sensor and replaced the CCD sensor of the M9. Many say the sensor is softer, and it is. Many say it has lost the look of the M9..and it has. But I have always said, it has improved upon them in every way. More DR, better high ISO, richer color, etc. But with this comes a problem that Leica never had. The M 240 now performs like any other full frame camera. IQ is identical to a Canon 5D, Nikon D800, or any other full frame model, just with different color signatures. Where they always had the edge was with the lenses. You just can not shoot a Leica 50 Summilux on a Nikon or Canon or any other full frame camera (until now with the Sony A7 series).
Now that the A7 and A7r will be shipping soon, many Leica lens users are gearing up to test their lenses on the new Sony, and I have been there and done that and have to say..it does mighty fine with most M mount glass. IN fact, using a Zeiss 50 Planar f2 ZM I preferred the output of the Sony $1700 A7 over the $7000 Leica M! Sharper, more 3D, crisper, and the Zeiss Look I remember from the M9 days when using this lens.
So while the Leica M is a work of art, today at the end of 2013, you can get the same or better IQ for less money AND still get to use the superb M lenses that are out there. Vintage, modern, Voigtlander or Zeiss..whatever you desire. The key is that these lenses are small, sharp and amazing 🙂
Leica M 240 image samples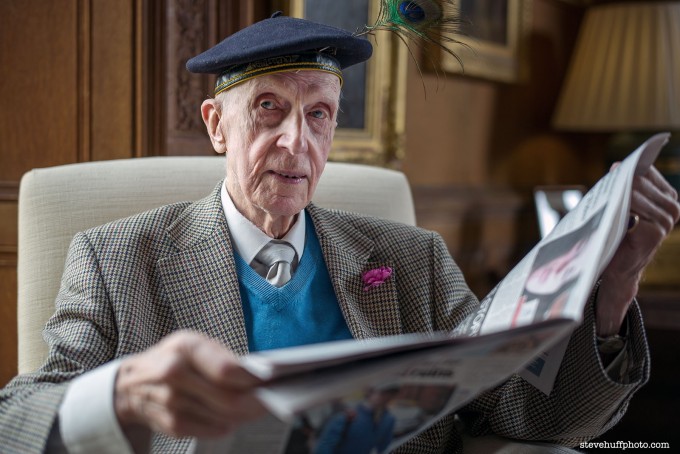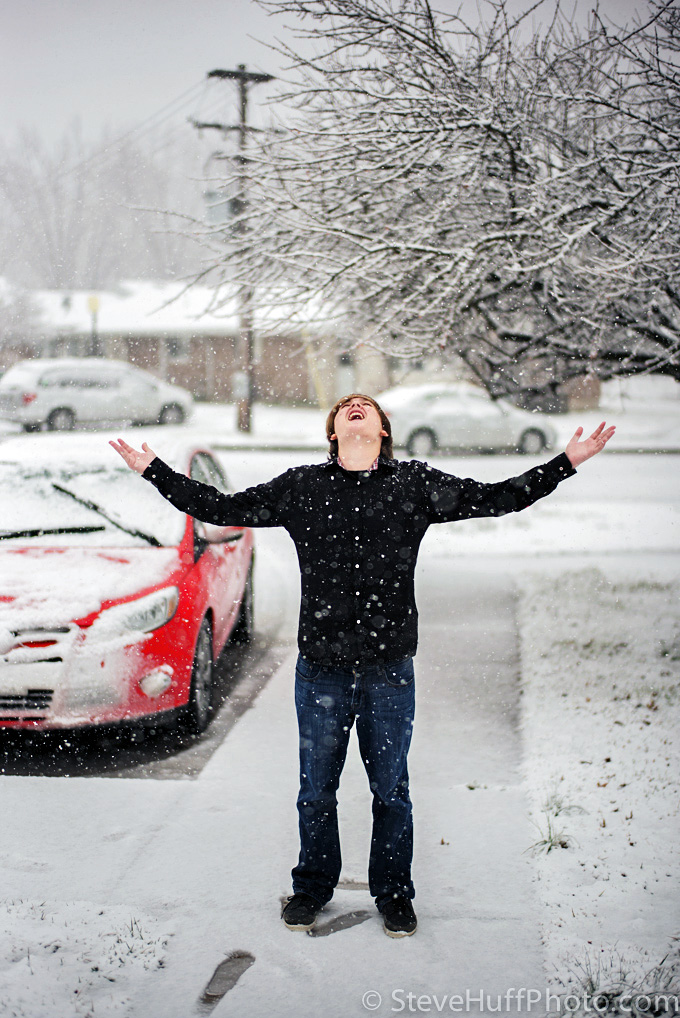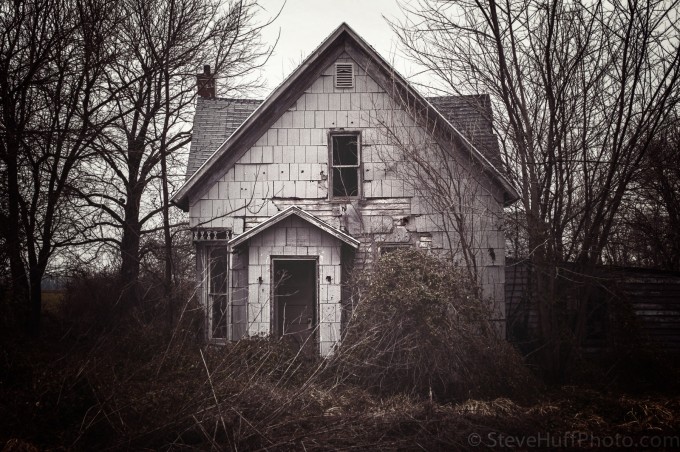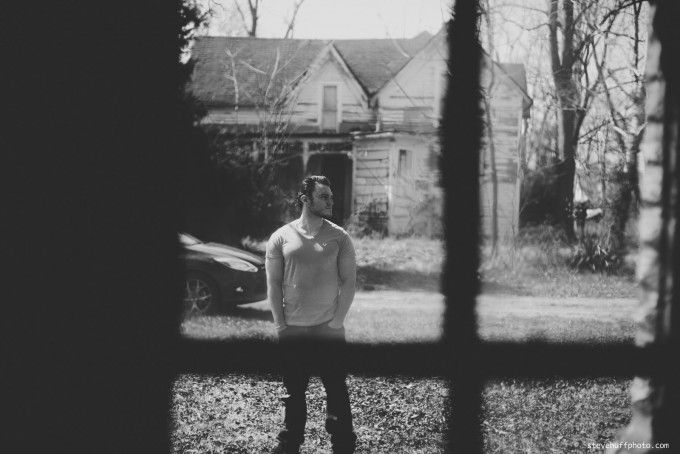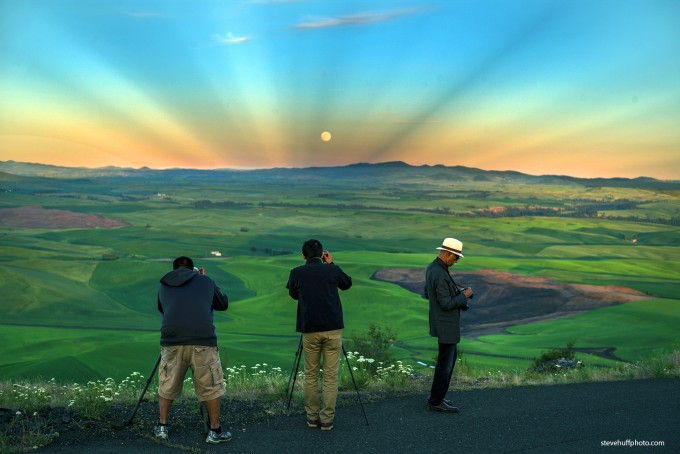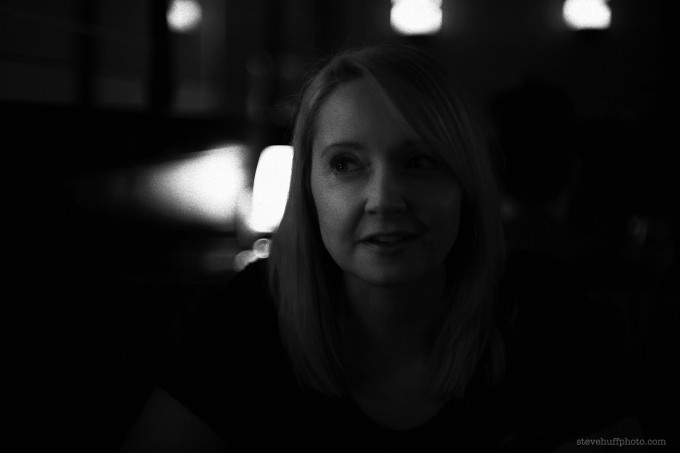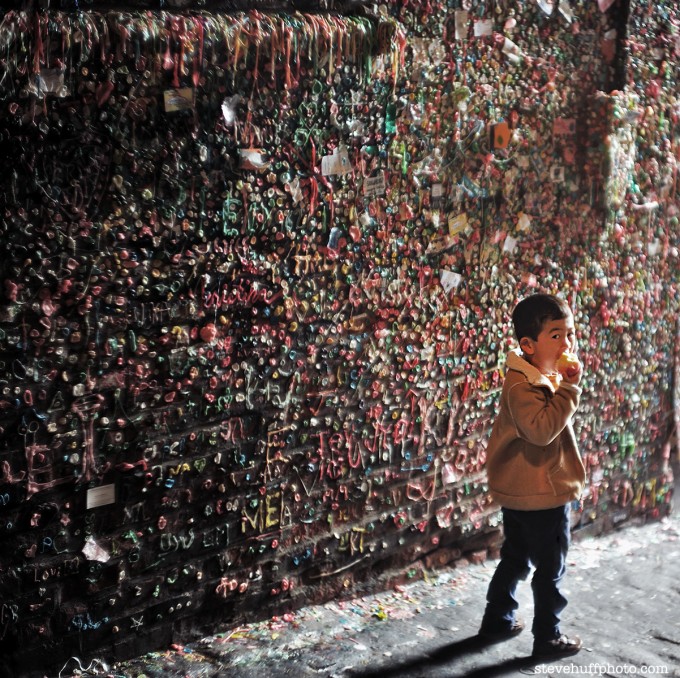 The Leica M still has its place of course as many LOVE the rangefinder experience, including me. There is nothing like shooting an M and unless someone else releases a digital RF, nothing ever will come close to that experience. If you want that shooting experience it will cost you, but many LOVE their M's..it is indeed the beautiful one 😉
The M can be purchased from Ken Hansen (khpny19@aol.com), The Pro Shop, PopFlash or B&H Photo. 
———
OM-D E-M1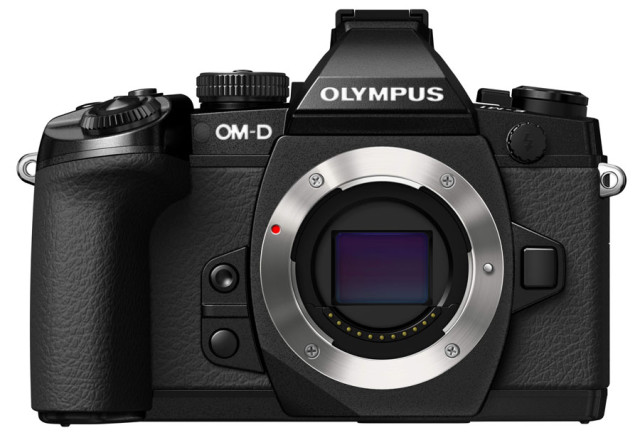 2. The Olympus E-M1 – The 1st professional Micro 4/3 model – Review is HERE
Anyone who has hung around this blog for a while will know that I am a huge fan of the Olympus E-M1. Ever since my first tests with it in New York and then Ireland, I have fallen in love with this little mini tank due to the fact that it has never done me any wrong. It has blazing AF with Olympus lenses. It is built SO SO well. It feels SO SO good and it really is a nice looking camera. The dials and controls are all there, spaced out nicely and the grip is very comfortable. Just how it should be. In fact, it almost feels that Olympus took a mold of my own hand when designing it!
The camera has a gorgeously huge EVF that makes it easy to focus manually if you desire. There are fast f 0.95 lenses available that give you stealer results with blurred out shallow DOF. I have been shooting with the E-M1 for a while now and I seriously can not find anything wrong with it besides the fact that it is not really a camera one would go to for pro level video. Speaking of video..I actually do use it often and like it for what I do, but I just post to youtube. The 5-Axis IS stabilizes the video VERY VERY well. Slap on a 12mm f/2 and shoot some video..and be amazed at how smooth the footage is. 5-Axis is the bestir image stabilization on the market, and it is in the body/sensor so every lens is stabilized.
As for the images, they are sharp, colorful, and this is as good as it gets in Micro 4/3. Period.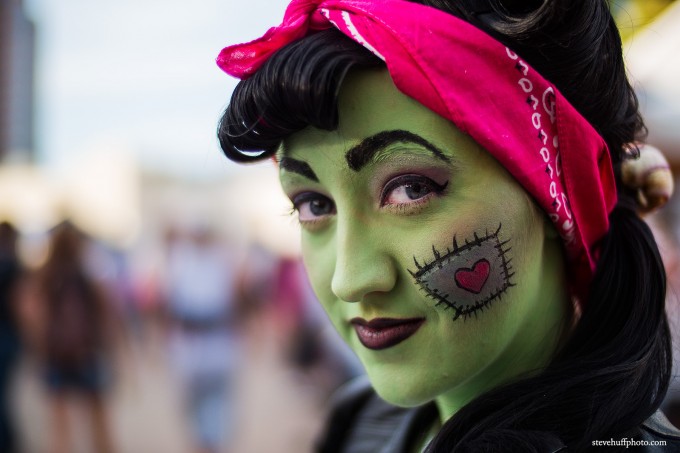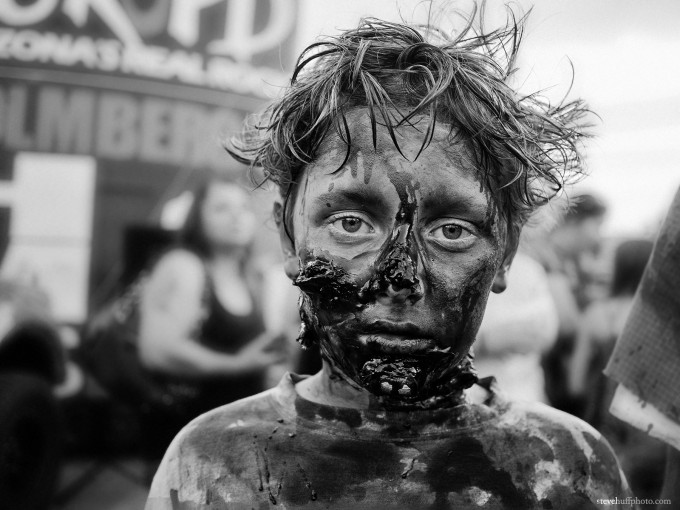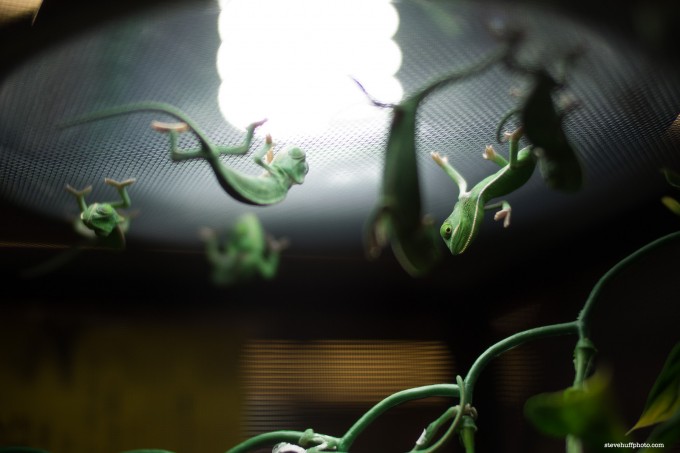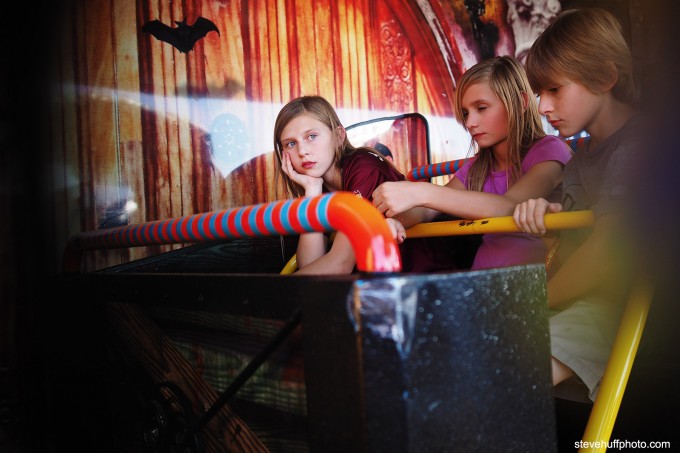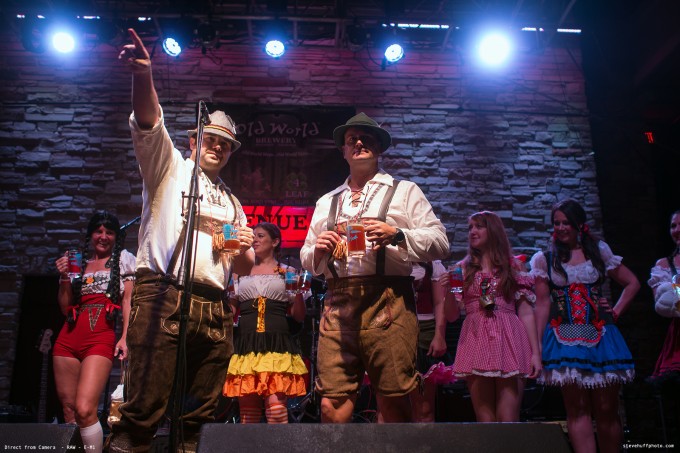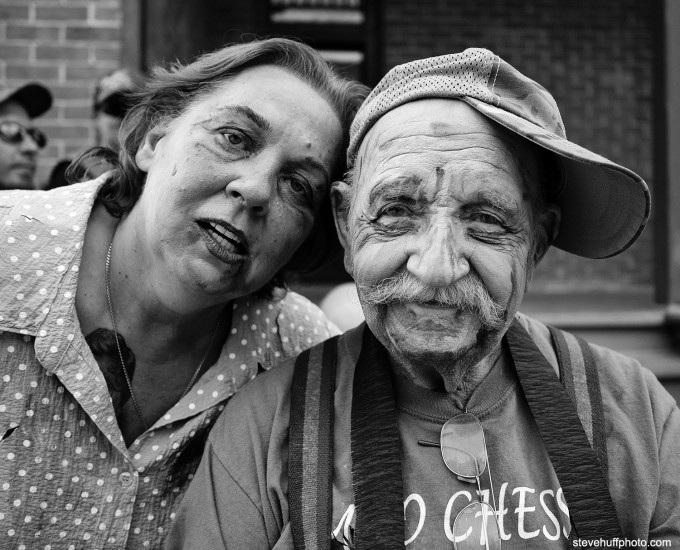 So why would anyone even need to look at another camera if this one is so good? Well, the problem is many people do not realize just how good this camera is and many feel the sensor size is too small, so they dismiss it without testing it or taking it seriously. Micro 4/3 has come a LONG way and I feel it has reached a peak with this camera. Sure you get a little more noise than a full frame sensor, but me, I would take this camera over ANY, and I mean ANY APS-C camera made today. It will beat it in build, speed, responsiveness, EVF, Af, MF, and even IQ and color. That is a bold statement but try out an E-M1 for a week with a set of nice Olympus primes. Then go back to an APS-C. Joy of use goes a long way and the E-M1 is one of the most joyful cameras that exists for real world photography use.
There have been talk of the demise of Micro 4/3 by many bloggers but I disagree. We are just now getting to where Micro 4/3 is meeting (and for me exceeding) APS-C camera bodies in all areas (again, more to a camera than the output). I am seeing amazing things coming from Olympus and Panasonic and they are dedicated. There is a huge fan and user base and once the E-M1 gets out in the hands of more and more photographers, there will be no going back to slow, clunky, larger APS-C cameras for many. Throw in the upcoming Panasonic "Nocticron 42.5 1.2" lens and we will once again have another killer lens for this system.
It really is that good, but do not take my word for it..read other reviews online. The E-M1 is a kick ass amazing camera that delivers all that I really could ever need. But does it deliver all that I WANT? Hmmm. That is the question.
The cons? Video not up there with the best, you will see some noise even at base ISO. That is is. Is this camera capable of Pro results for paid jobs and large prints? Absolutely. 
Due to lenses available, the quality of the camera, the build, the EVF, the 5-Axis IS, the responsiveness and the color and IQ, this is my #1 recommended camera as of November 2013. I feel the price is cheap for what you get. $1399 for the body and your results will be outstanding.
You can order the Olympus E-M1 at B&H Photo, Amazon or PopFlash.com
——————————–
Sony A7r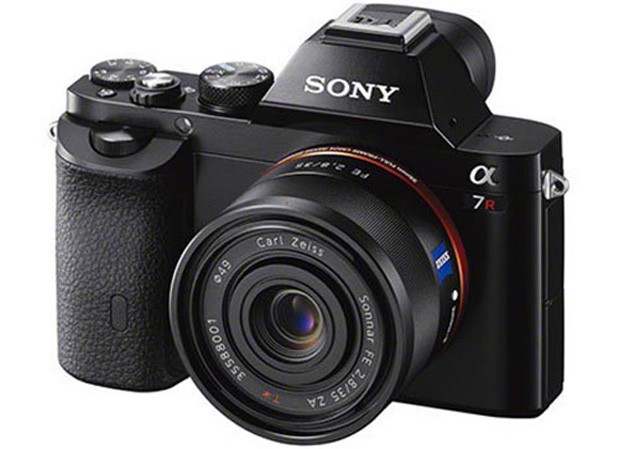 3. The Sony A7 and A7r  – The World's Smallest Interchangeable lens Full Frame camera! 1st Look is HERE, full review SOON.
Wow, after that glowing endorsement of the Olympus E-M1..what can I say about the new Sony A7 and A7r?
Well, one word..RICHNESS. 
The A7 and A7r are full frame cameras, the word's smallest full frame IC camera in fact. Next to the $7000 Leica M 240, this guy delivers the same or better IQ at a fraction of the cost (with most M mount lenses, not all) and also has the ability to use native mount FE lenses, Canon AF lenses and Nikon lenses. It's an artists tool and the brushes you can paint with are limitless. THIS is what makes the A7 and A7r special.
They are slower to use, feel slightly clunky, have loud shutters and when shooting you really feel like you are working with Medium Format..or something in between 35mm and Medium Format. The cameras will AF slower than the E-M1, the body is not as thought out as the E-M1 and the overall feel is less responsive than the E-M1.
With that said, the IQ is amazing and there are no complaints in that department. You will get they full frame rich depth that you do not get in Micro 4/3, so if you want massive Shallow DOF and "Bokeh" this will deliver and the camera is a breeze to use. The EVF, which I prefer to an optical VF these days, is beautiful, large and 2nd best next to the Olympus E-M1/EVF-4.
I found it to be easy to manually focus Leica M lenses on the A7 and A7r and using the Zeiss 35 and 55 were also nice (though the 55 hunted in low light). I had 5 days with these cameras and enjoyed every minute of it, even pre-ordered one for myself (A7r) because facts are facts and  reality is reality. With the A7 and A7r I can use thousands of lenses, have amazing image quality and a nice user experience for 1/3 to 1/4 the cost of a Leica M. The Sony will be more versatile, will never have focus issues due to getting knocked around and while not hand assembled in Germany, I have never had one issue with any Sony I have owned. Sony has been pushing hard and is the #1 company to innovate and create something new and special.
They have no fear, and grew some big balls a couple of years ago when they released the NEX-7. The new A7 series is way above the NEX-7 and they even priced these just right. My full review will be coming soon (review samples arrive next week)
The cons? Slower in every area than the E-M1, not as responsive as the E-M1, Af can hunt in low light. Not quite as enjoyable to use as the E-M1 but when you see your images on your screen, you will not even care 🙂 Has a little learning curve to get the most out of it. Also, battery life could be better. I was shooting morning till night and had 50% left. Others were running out mid day (but I pick and choose my shots and shoot when I know I have something cool to shoot). But I think you will get around 300-400 shots per charge.
Not perfect but beautiful results. I will have one in about a week for a full real world official review, so stay tuned!
PS – Zeiss ZM glass is AMAZING on this camera. Voigtlander glass is GREAT. Leica glass is stellar!
My 1st samples from the A7 and A7r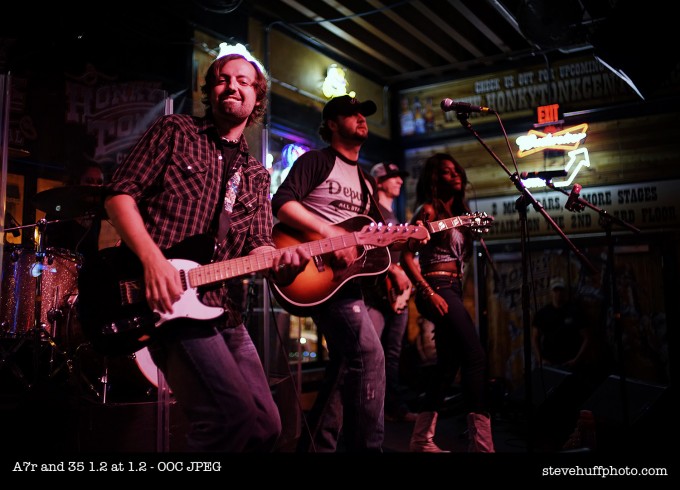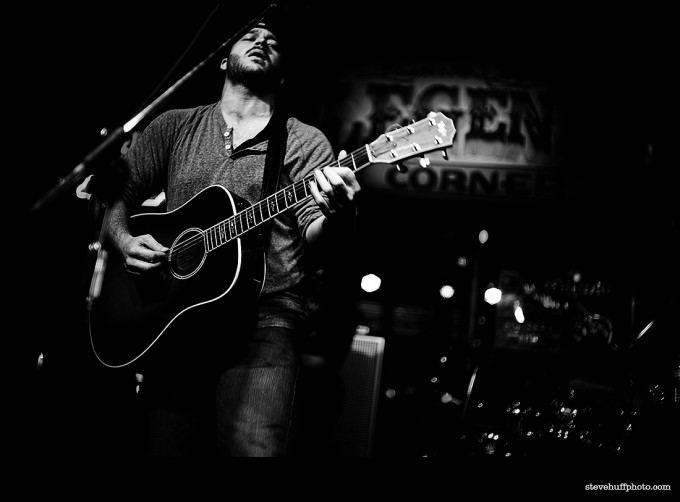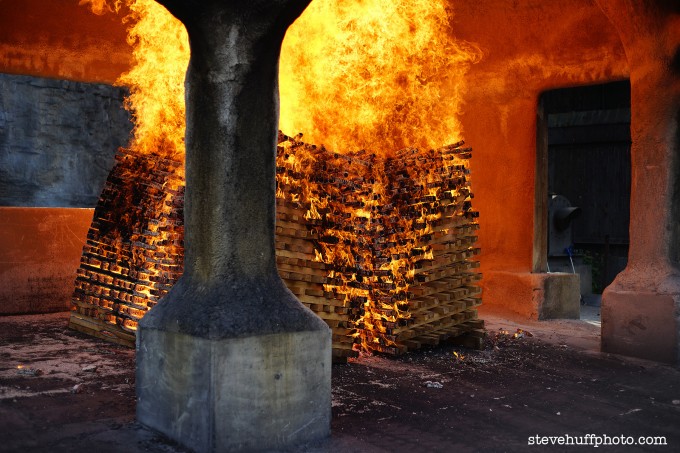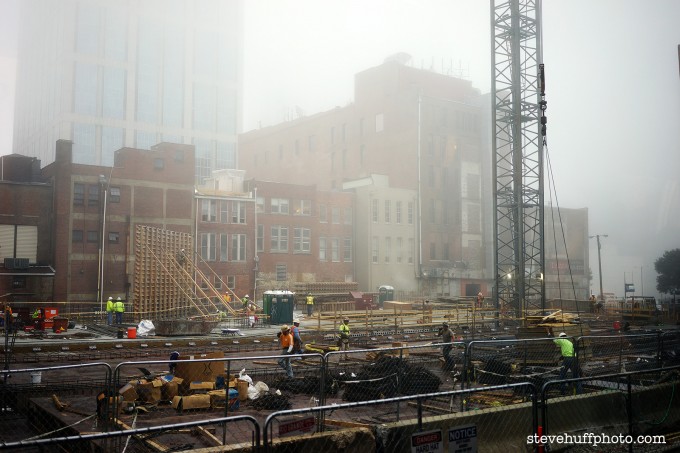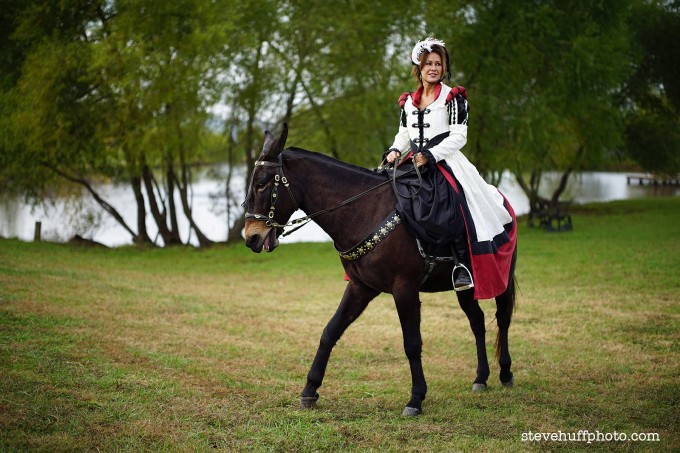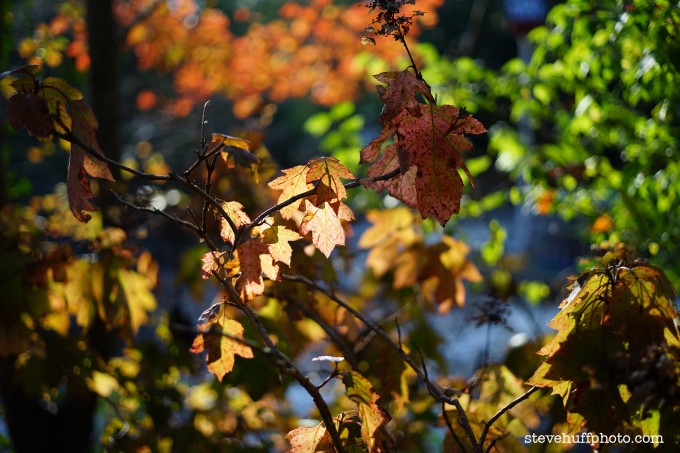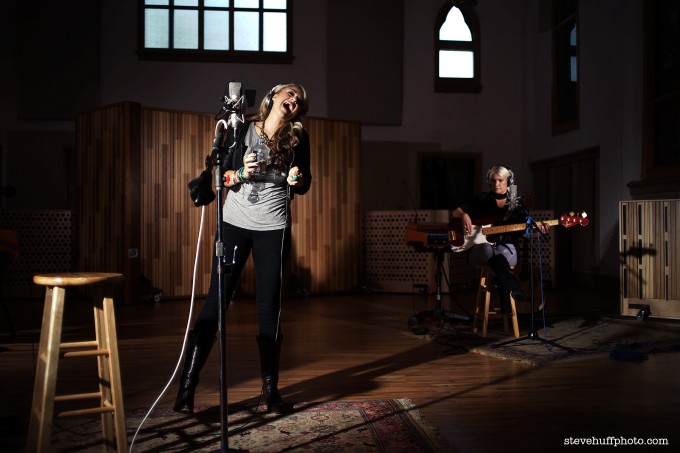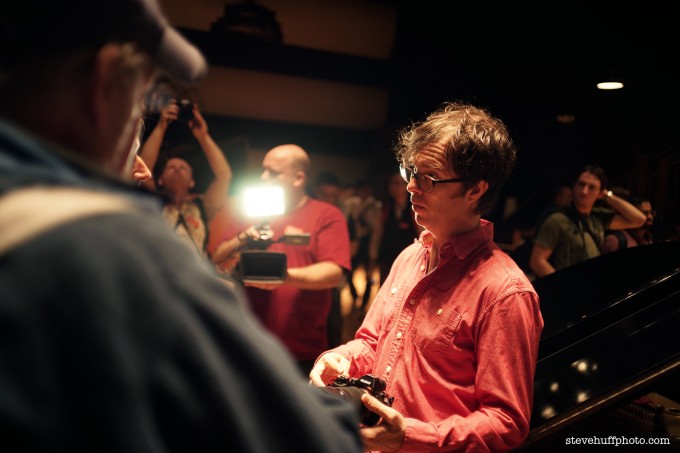 You can see all things Sony A7 HERE. More coming SOON.
You can also pre-order all of the new Sony cameras at these E-Z links to my recommended shops that YOU can trust 100%!
—–
Nikon Df – retro full frame DSLR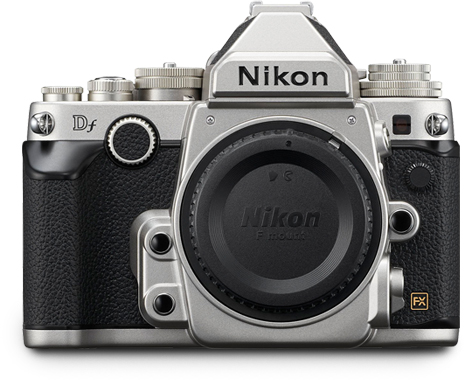 3. The Nikon Df – Full frame 70's inspired body. But still a DSLR. Review Soon.
This camera was hyped beyond belief. When I posted blurbs about it before it was announced my traffic blew up and hundreds of comments were left. There was a ton of excitement, anxiety as well as negativity surrounding it but mainly POSITIVITY. After the announcement 75% of the comments went from excitement to negativity due to the cluttered design, the price and the thickness of the body.
Before it was even leaked I predicted a FAT body. I was told I would be wrong. I also predicted the price to be $2800. I was told it would not be that high. I also said it would be a DSLR in a square shape..sort of like a D700 in a new retro shell. Guess what? ALL of that came true.
Even with that, I am excited about this one and it is the 1st DSLR I am excited about in many many years. The last time I owned a full frame DSLR was the D700 when it was launched. I LOVED the IQ and low light capabilities. It was a magical thing back then. I owned a few Zeiss Zf lenses and was in heaven until I realized I hated shooting it due to the size and weight. It was left at home 90% of the time because it was much to large to be a daily shooter. The quality was well worth it but I just did not enjoy lugging it around. I sold it and went back to Leica back then with an M7 and then eventually and M8, M9 and M240.
When Nikon decided to release a smaller DSLR that looked like and old F I was in..until I realized that it will still be a camera that mounts those large DSLR lenses! Uggg. Even so, there are some old classics that will work very well with this camera.
"She's a…BRICK…HOUSE"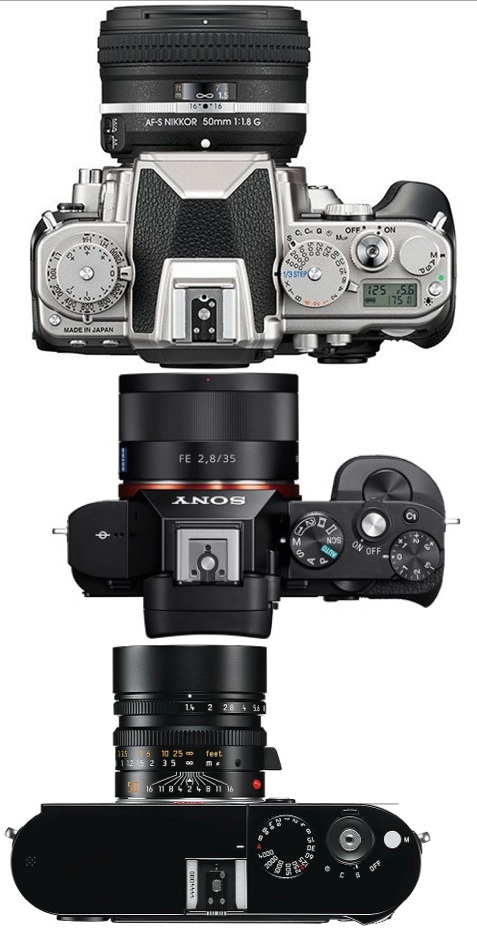 So even though I am not a fan of large DSLR's or the large lenses that go with them I still am happy to review the Df as I may just end up liking it. The IQ will be fantastic with the lower MP full frame sensor and the style, while bulky, is still reminiscent of those old F bodies from the 70's. I like the controls on top and t he fact that it does NOT have video. It's a photographers camera and who cares if it is a D610 in a new shell? The new shell is what will make me want to go out and shoot with it. I would never buy a D610 for myself. I find them ugly and just not motivating  to shoot. The Df is a D4 in a retro body and some dumbed down features. The D4 is how much? Exactly, this is half the price for the same IQ.
I could care less if it has 100 focus points or 2 as I only use ONE with any camera I shoot. If it inspires, and it is not too heavy, that is 90% of it right there.
I will be testing it with the 50 1.8 as well as a few older AIS lenses. If it is REALLy good, and I do not mind the bulk and weight AND if it feels really nice and is a joy to use..I will keep it. Otherwise, it will be sold after the review.
I do not have images from the Nikon Df yet as I have yet to see one in the flesh but I am in line for a review sample now at the end of the month when it is released. I also preordered on in black because if it turns out to be what it should be, there may be a wait to get one just as there was with the D4, D800, D700, etc.
So I will be reviewing the Df and that will appear in December sometime.
Stay tuned.
You can Pre-Ordet the Nikon Df at Amazon or B&H using the links below:
Pre-order at Amazon HERE
Pre-Order the Nikon Df at B&H Photo
——-
Wrap up..
So which camera, if any, is right for you? What do you shoot? What do you hope to shoot? Do you like shallow DOF? Do you shoot in low light often? Do you prefer speed and usability over slow and insane resolution? Only YOU can decide what camera you will like. Take a look at them and see which one speaks to you. One thing to keep in mind..
You can buy a Sony A7 with Kit Lens, an Olympus E-M1 with 20 1.7II and a Nikon Df with 50 1.8 for $6745. About $250 less than a Leica M body only setup. Now, I am a HUGE Leica guy but have to give it to Sony, Olympus and maybe even Nikon for releasing cameras that are all making us G.A.S. badly 🙂 Props  to Sony for pushing the envelope and high five to Olympus for creating that E-M1..what a jewel it is.