My Fave Photobook buys of 2013
By Colin Steel – HIs website is HERE.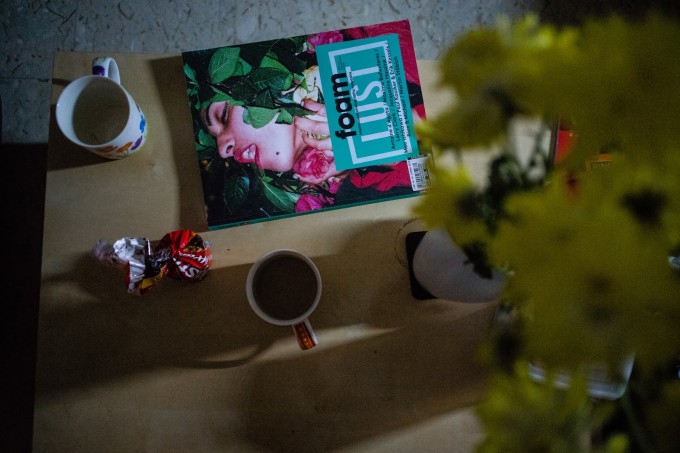 Hey everyone, I was just looking at all of the end of year lists that are appearing of the 10 best, movies, songs, photos etc. and of course the many, many versions of the top photo books of the year by various critics. This got me to thinking of the photo books that I have personally bought this year and to be honest its been a bit hit and miss in terms of quality and alignment with the topics and visions that interest me. Having said that I have been lucky enough to acquire what I think are some simply extraordinary pieces of photography and I am personally a huge fan of the photo book as being the ultimate expression of the art. One thing that struck me about the critics that proposed these lists was that they probably hadn't bought and paid for these books themselves and they all seemed to strive to be unusual or unique in some way. I guess that is the way of journalism and the search for originality. With that in mind I thought it would be a bit of fun to highlight my favourite recent purchases, photo books that I have bought with my own hard-earned. These are not in any order of significance or rating but the idea is simply to perhaps whet your appetites and give some insight into the books and why I personally like them. So settle down with a coffee and packet of your favourite biscuits.
First up then……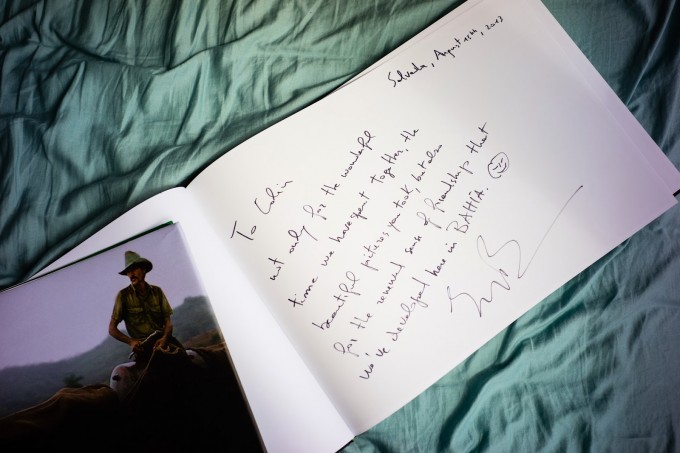 I am lucky enough to own two personally signed books by Ernesto and they are prized possessions for a number of reasons including the wonderful memories they evoke of working, shooting and learning from Ernesto in Sicily and Brazil. The two books that I have are both from the fourteen year period that Ernesto spent in Cuba during the turbulent period when Russia was moving into Perestroika and economic aid to Cuba was largely cut off. Both books are of course crammed with Ernesto's beautiful, poetic and lyrical photographs and it is obvious that this depth of work can only be created over a very long period of time by someone with the tenacity and skill to understand and express the people of Cuba and their environment. The books are different in that Al Campo, the study of the Cuban countryside and farmers, is in colour while the first book in the soon to be trilogy (the final book in preparation is very beautiful and shot on an Xpan) Bazan Cuba, is in black and white. Nevertheless the same sensitivity and outright beauty is apparent in both. Despite having a personal preference to shoot B&W I continually find myself returning to the colour Al Campo most and I love the mood, feel and warmth that book generates for me. I particularly like one of the most simple shots in the book of an old lady and some flowers. I find the photograph completely beguiling and timeless.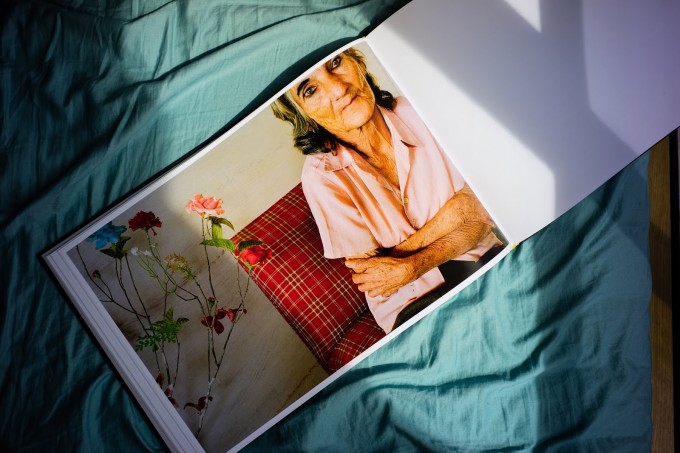 Bazan Cuba on the other hand has a more documentary feel for me and despite the fact that many of the photographs are timeless and insightful, you can't help but get a feeling of historical significance and I think it is a book that is going to become even more important with the passing of time. Many famous photographers have visited Cuba and tried to interpret it but in my opinion, only Ernesto through his integration (he also married a Cuban) really understood the people and place and for that reason his book is I think the definitive book on Cuba.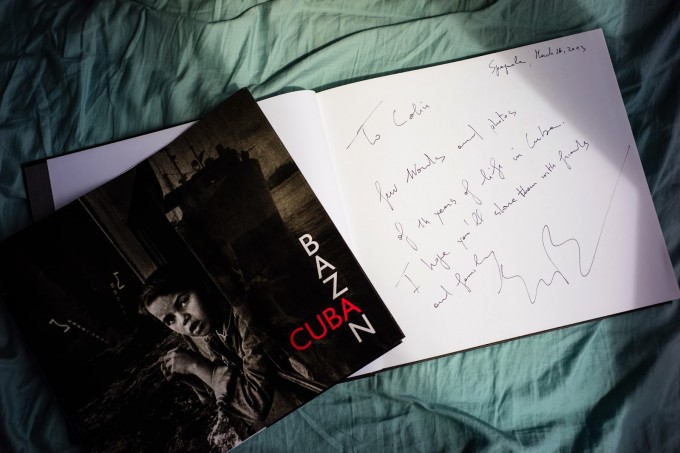 Again, the book is classic Ernesto and filled with beautifully observed and sensitively shot images that combine to create a visually stimulating and thought-provoking document of Cuba.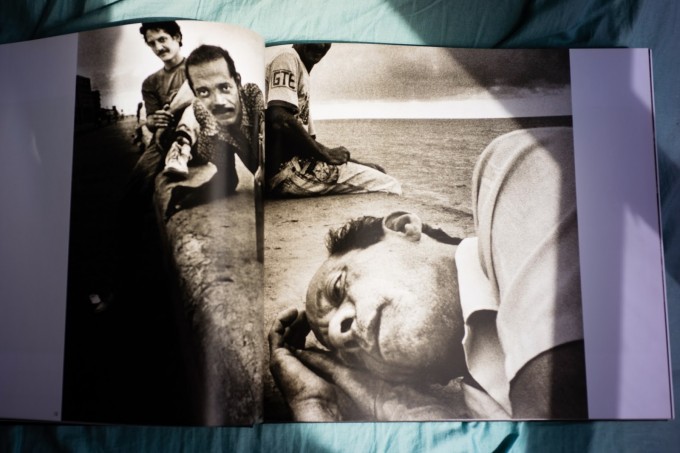 I think Bazan Cuba is coming towards the end of the first edition print run and is getting harder to find and more expensive. If you are looking for an absolutely classic photo book that will interest, inspire and educate you as a photographer then I would highly recommend either Bazan Cuba, or Al Campo, you won't be disappointed and you will be buying something that will only become rarer and more valuable.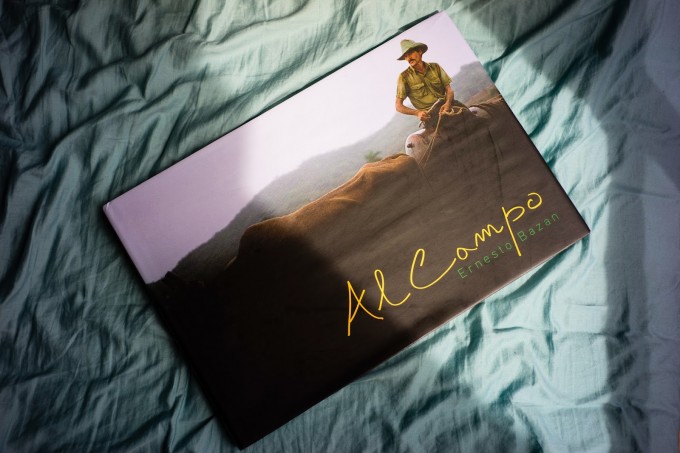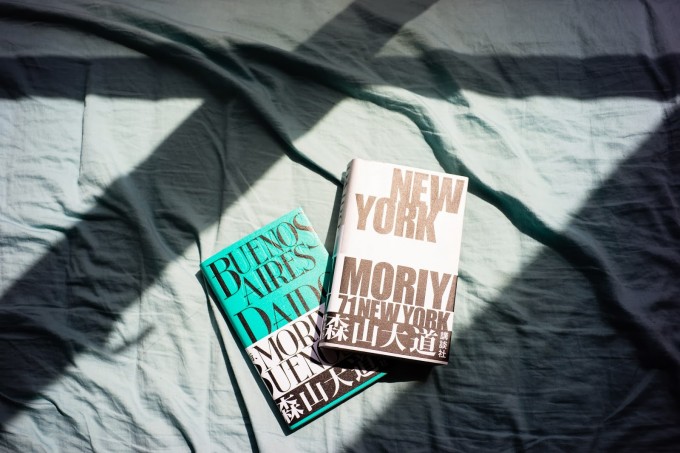 Now for a complete change of tone and style and a quick look at a few Daido books. I find that Moriyama polarises photographic opinion and perhaps it's not so trendy to like his work as it used to be. Personally I don't care about trends and I find Daido's work truly inspirational and own a large number of his books, many of which are signed. I wanted to mention three of his books here; the seminal 71 New York, Buenos Aries and Reflections and Refraction. The first two mentioned books are recent reprints and come in a very nice pulp paperback type form. These two books for me have to be looked at in their entirety and I find it pointless and almost meaningless to isolate individual images because the books seem to create a narrative, mood and sensation of walking along these streets beside Daido. They have rightly been likened to beat poems and I always think that is the best way to describe them, I find them vibrant, loose and energetic. I always make a point of re-reading 71 New York if I am setting off to visit a new city, it seems to create that 'road trip' feel.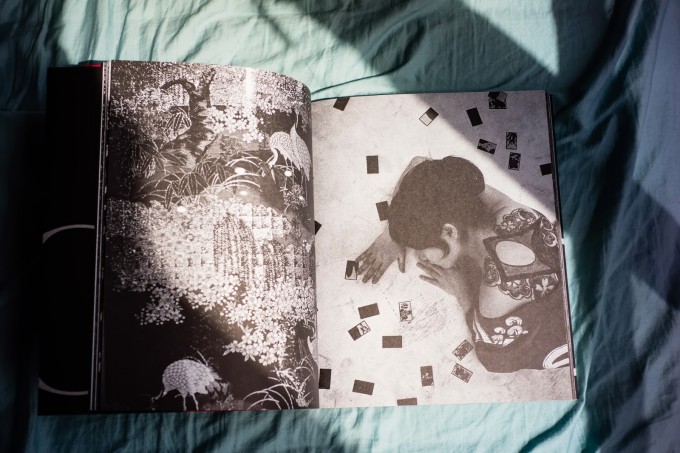 I think you are either going to love or hate Moriyama so if you are not familiar with his work have a look around first, there is no shortage of it on the web. If you find you like it then I think 71 New York is a great place to start and it would do no harm to look at where Daido got his inspirations for the book from, Midnight Cowboy, William Klein and James Baldwin.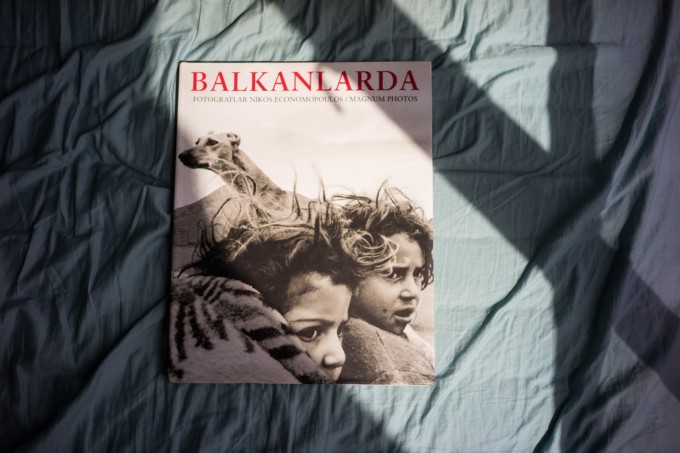 Again, I consider myself very privileged to own a personally signed copy of Nikos' classic Balkanlarda which I bought in Istanbul. Nikos, for me is an out-and-out artist, his eye for shape, structure and his bold compositions are a delight and like Ernesto's books, I find this a highly educational as well as enjoyable piece of art. There are other parallels in that this book was composed over a considerable period with Nikos wandering around the Balkans in his camper van (which he still does incidentally as part of his workshop programme)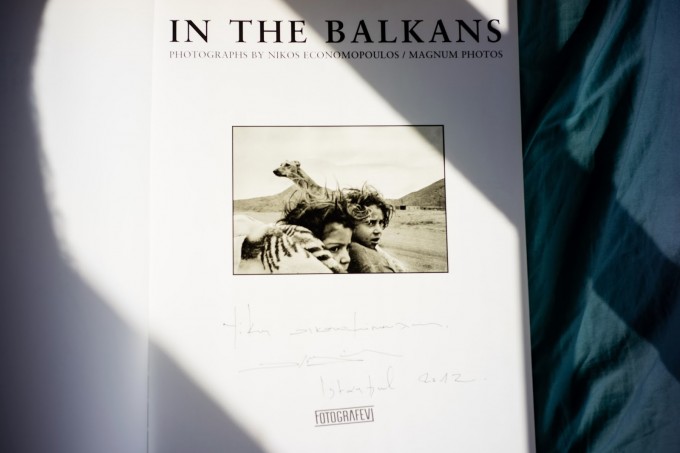 I think any photographer that takes the time to study this book will come to marvel at the innovative framings and structures of Nikos photographs, following my meeting with him and the workshops I attended with him I felt an intense sense of liberation from the cliched concepts that I had previously understood to be required for 'good' photography and I can truly say that Nikos set me free to look at things in a more individual way.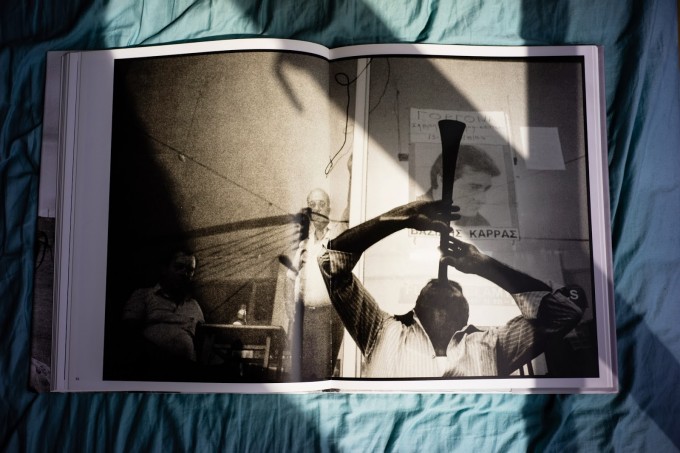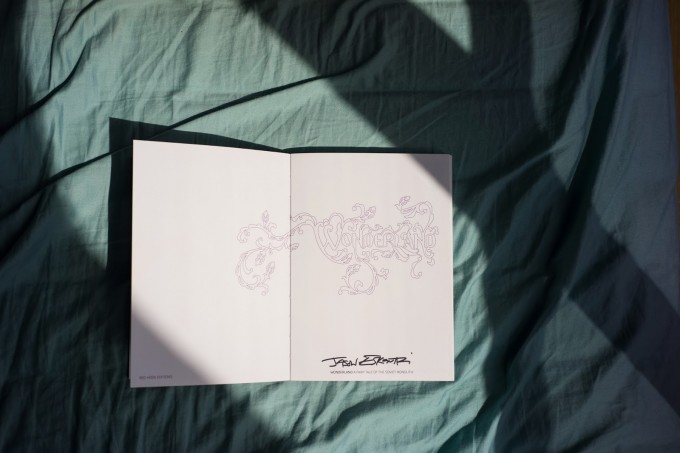 Make no mistake, this small, unassuming little book is a thing of very great intelligence and beauty. Jason Eskenazi is not a name that jumps to mind for many photographers and I think that is only because he likes to keep a very low profile and happily just wander around taking the most incredible photographs. I do not exaggerate, there is not a single image in his Wonderland book that you could class as a filler or in any way mediocre, it's that good. Some of you will be aware of the incredible story that Jason was a security guard at MOMA in New York and travelled many times to Russia to create his 'fairy tale of the Soviet monolith' which he structured around the classical folk tales, child gets lost, taken in by guardians who don't really care about her and so on. I feel that I don't want to spoil the enjoyment that anyone who reads this book will get by saying too much about it, read it and see for yourself.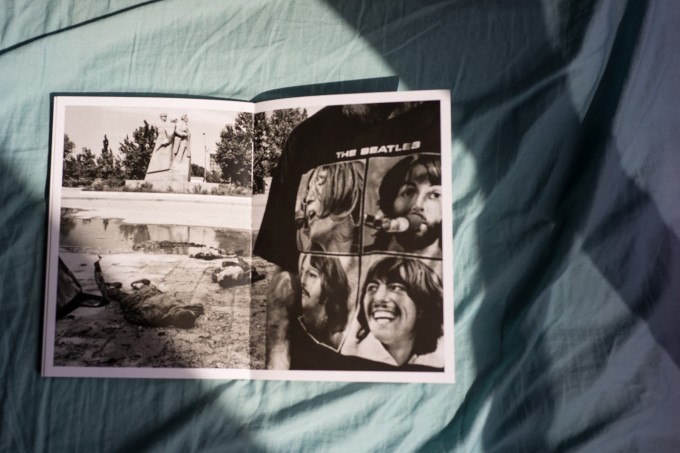 I can think of very few photographers that can compose a frame with the precision and insight that Eskenazi can. As with some of the other books shown here I see this as a paragon of intelligent photography and there is an enormous amount to be learnt not only from the photographs but in looking at the overall structural concept and strict editing that Jason has applied. Like some of the others in this short list, this is becoming harder to find and more expensive so if you see one, don't hesitate to buy it.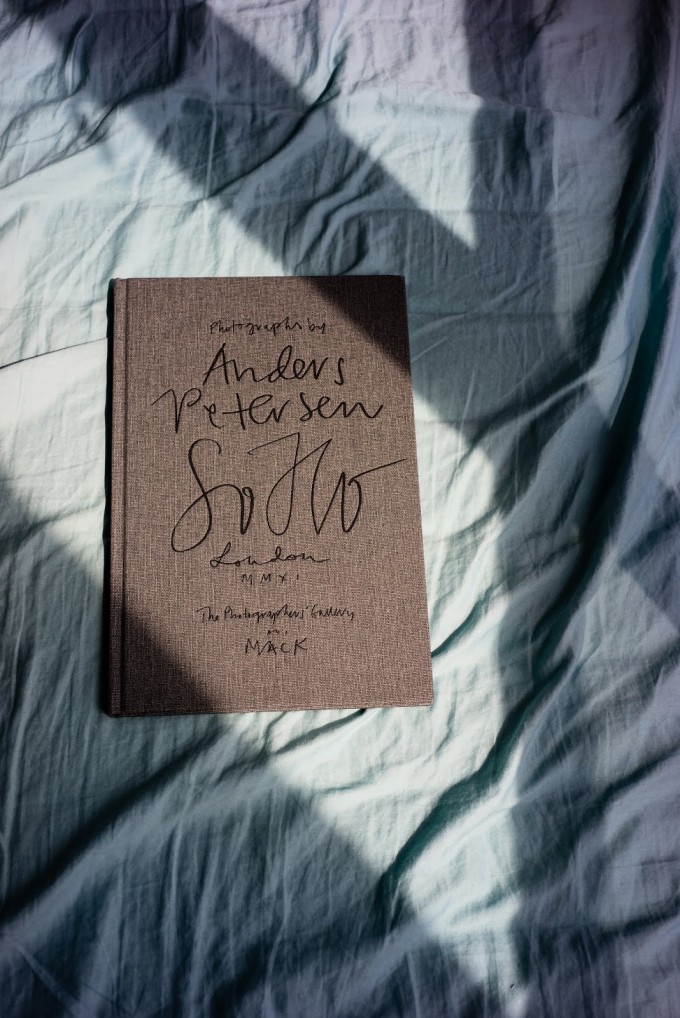 My ownership of this book and introduction to Anders Petersen's photography was a lovely piece of good luck when a friend in Singapore who acts as the unofficial librarian for the Invisible Photographer Asia community asked if anyone was interested in Petersen's 'Soho' so that we could share shipping. I decided to take a chance and this amazing book showed up a few weeks ago. It's always so nice when something unexpected works out so well, the book turned out to be really cool and there is so much I like about it even down to the physical choice of materials, cover etc. very understated but high quality – just like the photography. I have bought a few books from Mack who published this book and I always find them to be exceptional in the presentation and quality department.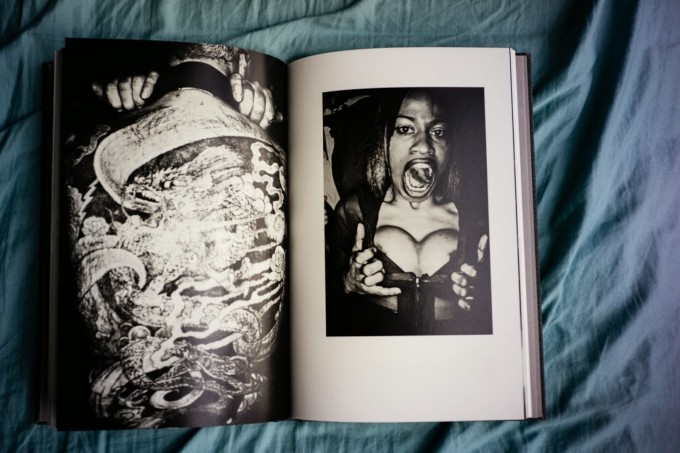 Back to the photography and I guess that you could draw similarities in Petersen's style with other photographers that I like, admire and try to learn from, in particular Moriyama and Sobol. Petersen's book was a commission to shoot London's Soho and he has done a damn fine job of capturing the sense of the place and its uniqueness. One thing that particularly struck me in many of the photos was how he captured eyes and to me its this feature of his work that takes the book beyond the ordinary. Personally I think its become very tiresome looking at harsh, flash lit 'street photography' but the way that Petersen and Sobol in particular use flash to create stark tones is really masterful and, as opposed to the mainstream approach which tends towards sensationalism, the flash and stark contrast enhances the mood and subject.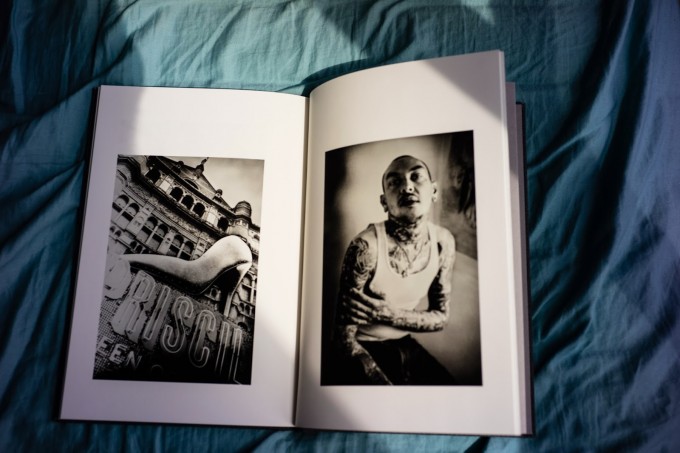 Like Sobol, he also seems to have a knack (and the courage) to find and engage with extremely interesting subjects and it the blending of these fascinating subjects with the quirkiness of the Soho environment that makes the book a winner for me.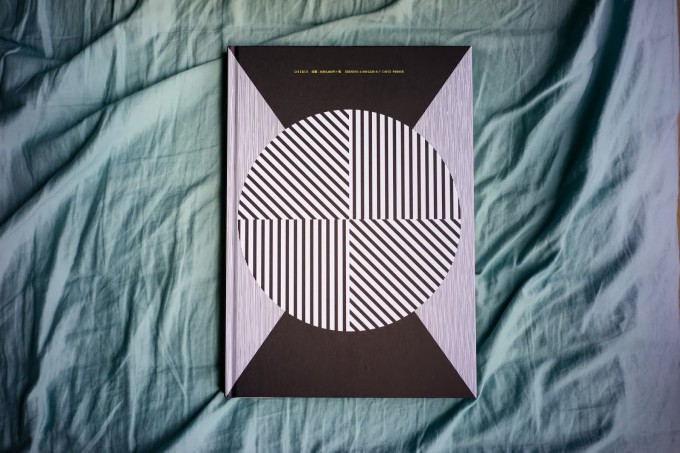 Nakahira's For a Language to Come, has been out of print for a while and become pretty expensive and hard to get. However Osiris have now republished this piece of photographic magic and I was lucky to get a copy. Like Moriyama, this book and Nakihira's style will polarise photographers and I have a few friends who are much better photographers and more credible in this area than me who do not like this at all. That's the beauty of human diversity, and I am sure there are many people who will not like or agree with other choices in here and that is a fantastic thing and, ultimately for me, one of the sources of creativity.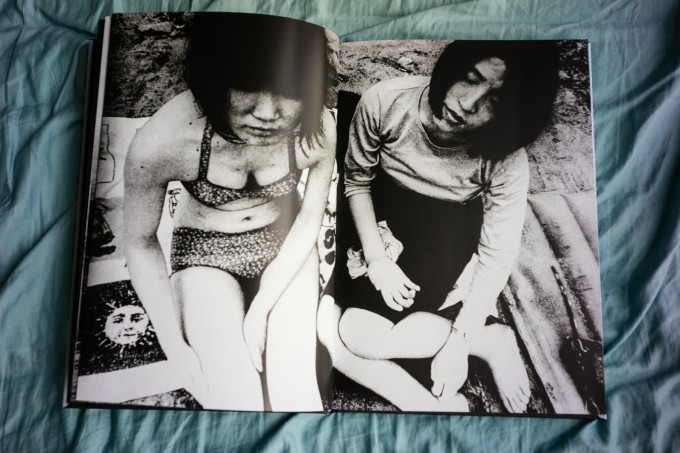 I think its important to contextualise Nakahira as someone who was brought up in post war Japan and I think you see his thoughts on that in many of the photographs. Somehow he strikes into deep-rooted sensibilities inside me and I find the photographs universal and disturbing and scary and beautiful all at the same time. As with Moriyama, don't buy this without having a look first to see if it aligns with your senses and ideas.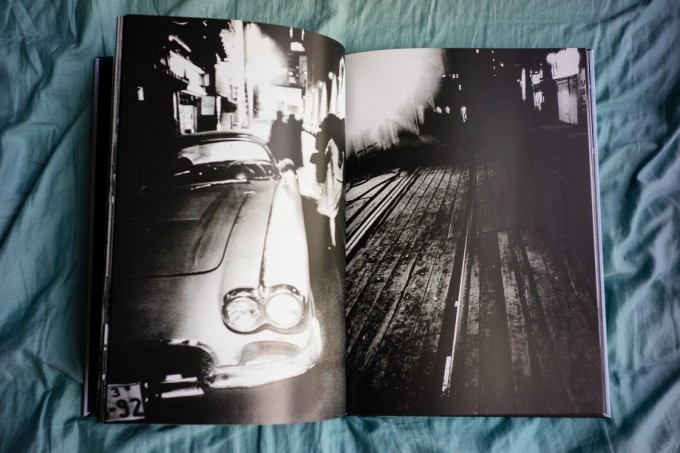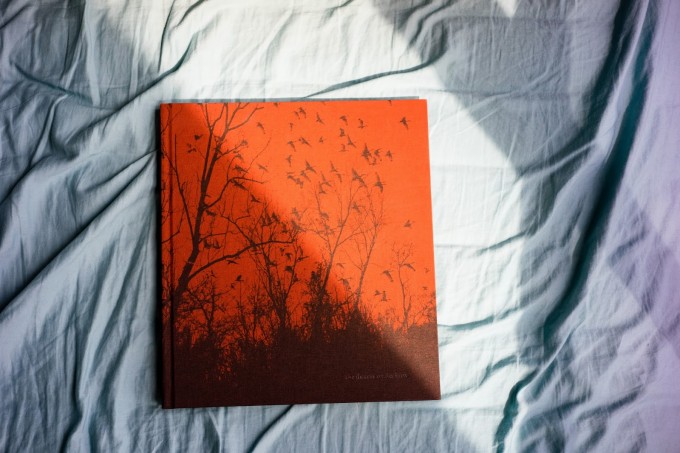 This is a very, very special book and like some others in here it will easily stand the test of time and become more and more relevant as it ages. As I understand it Winship was the first woman to ever win the Cartier Bresson trust award (how can that be ???) and she used the modest amount of the award to fund some trips to America which she had always wanted to photograph. How easy would it have been to try to update Frank and do some kind of modern road trip work? Not Winship, 'She Dances on Jackson' is as original, sensitive and insightful a photography book as you are ever likely to come across. Again, it's published by Mack and the prints inside are delicious in the way they pull you into the pages. I have no idea how you can create a book of this quality at a reasonable retail price, if you were to have all of these shots printed separately to this level of quality it would easily cost three or four times more than the entire book cost, amazing stuff.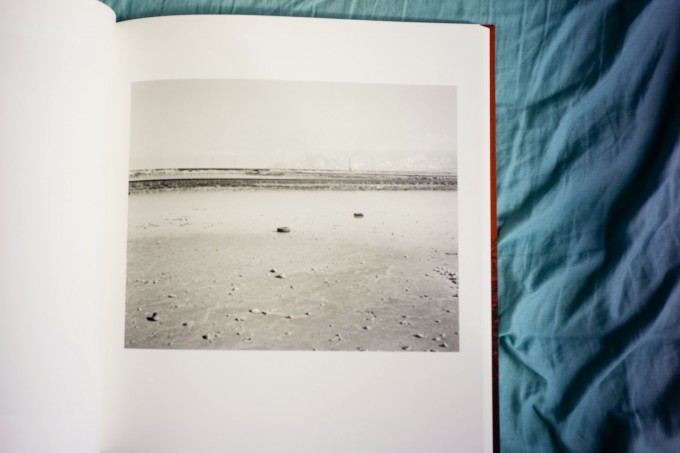 I read somewhere that she doesn't like 'shouty' photographs and that is very clear in the subtle beauty of this work. The photographs are almost delicate and even the many portraits have that gentle, lyrical but always meaningful, sometimes disturbing look.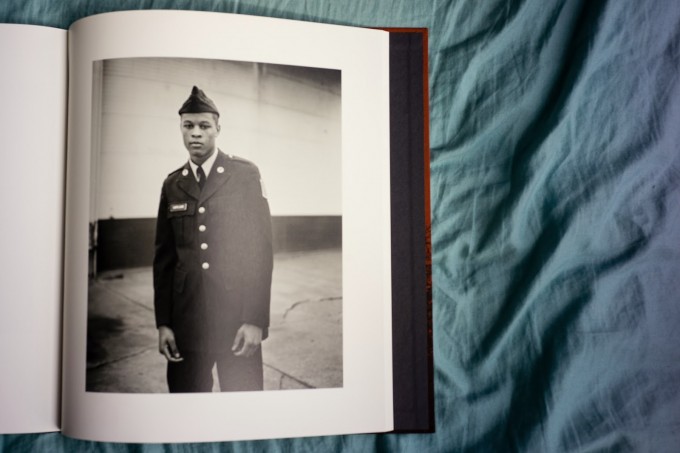 I am convinced that we will be looking back in 10 years time at this book as an out-and-out photographic classic. Winship has in my opinion done something extraordinarily creative in here and it looks like the culmination of all of her years of experience and craft.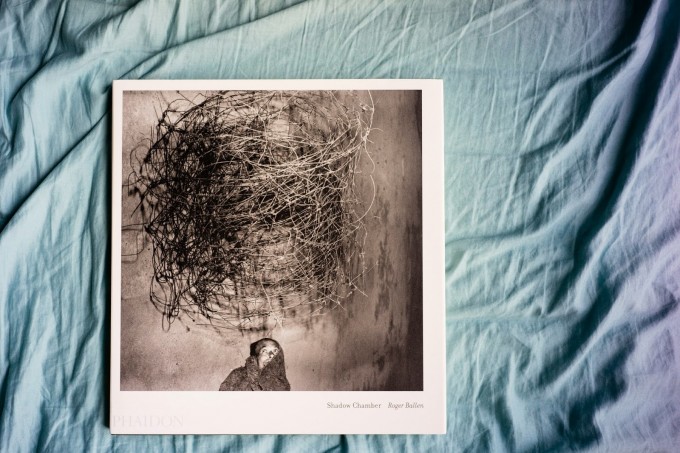 I am at a bit of a loss here as to what to say about Ballen's work that hasn't been said before. This year however was my introduction to him and, although I own a few of his books 'Shadow Chamber' is my favourite. It has a rawness that has now left his more modern work and, like all of his work it is psychological in its nature and can be deeply disturbing and thought-provoking in equal measure. I really like the way Ballen constructs his frames and there is a lot to be learnt from his structuring and arrangement of elements and shapes.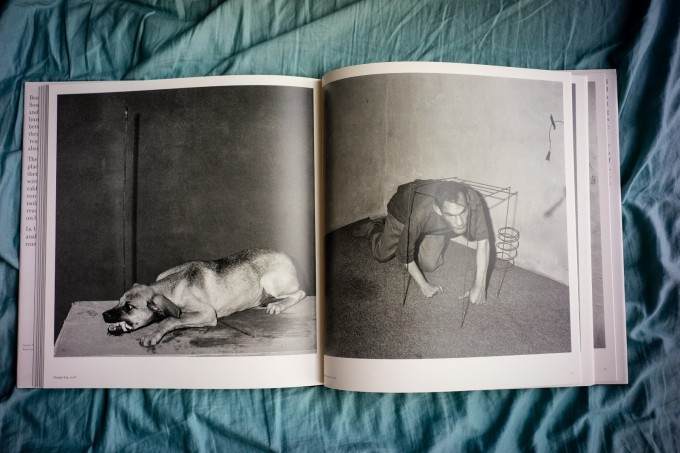 More than any photographer I can think of Ballen has a unique ability to tap into our deepest recesses and his photographs both disturb and fascinate me. Perhaps an acquired taste but well worth looking into if you want to see some completely original and creative work by an accomplished master.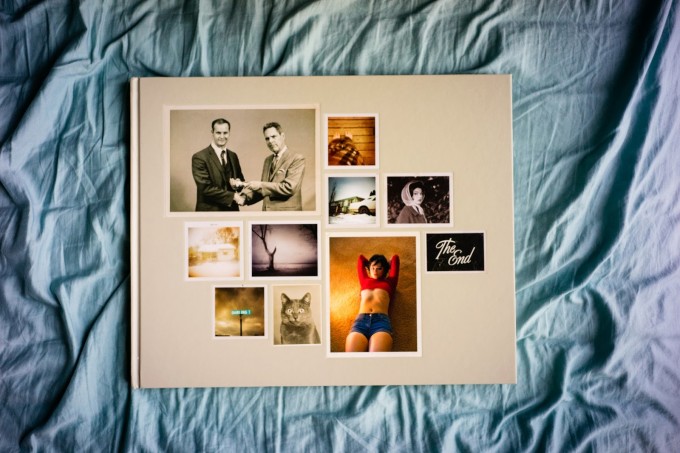 Todd Hido seems to be very much in vogue just now but unlike many trends and styles that come and go I think the substance behind his work is enduring. His latest book is 'Excerpts from Silver Meadows' and is structured around his search for the home of his younger days. What sets Hido apart for me is his ability to create universal metaphors and evoke generic memories that most of us have, this is his genius.
It takes enormous skill to blend different formats and mediums the way Hido does and there are not many photographers that could pull this off. It's easy to be drawn in by the motel room female shots, and they have their part to play, but I personally find his lovely, through the windscreen landscape shots to be exceptional.
This is a large book and definitely benefits from the sense of scale but from a learning viewpoint its also worth considering his arrangements and sequencing, very powerful but accessible photography.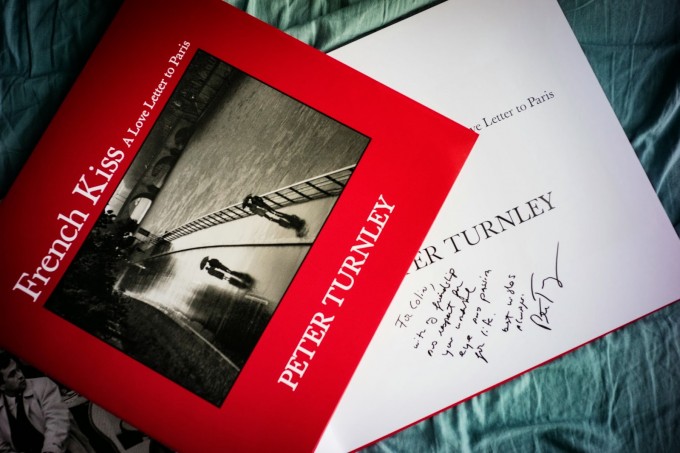 As many of you will know, Peter is a world-renowned photojournalist and there is almost no major world event of the last twenty or thirty years that he has not shot. Peter and his twin brother David have been very much in the news recently due to the close relationship they shared with Nelson Mandela and they're documenting of his release from prison and subsequent shaping of modern South Africa. Peter has lived and photographed in Paris for around forty years and this book is, as he says, is his 'love letter to Paris.'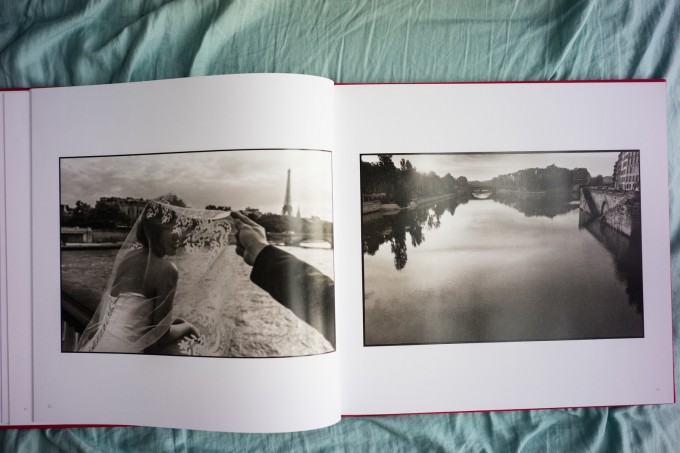 I had a deep concern when I first saw this book coming out that it would be a bit twee and while Peter does get dangerously close a few times, I think the over-riding sense of love, sensuality and out-and-out joy in the photographs bring it home for me.
My own favourites in the book are the more subtle and in a way artistic shots as I get a sense that these were Peter's therapy for the horror, conflict and desperate situations that he routinely photographed in his journalistic work.
In some ways this is a very different book from the others in here but I think that, like me, many people will appreciate how the delicacy of the photographic situations and Peter's obvious love for Paris and people make this a very worthwhile addition to any photo book library.
Twentyfifteen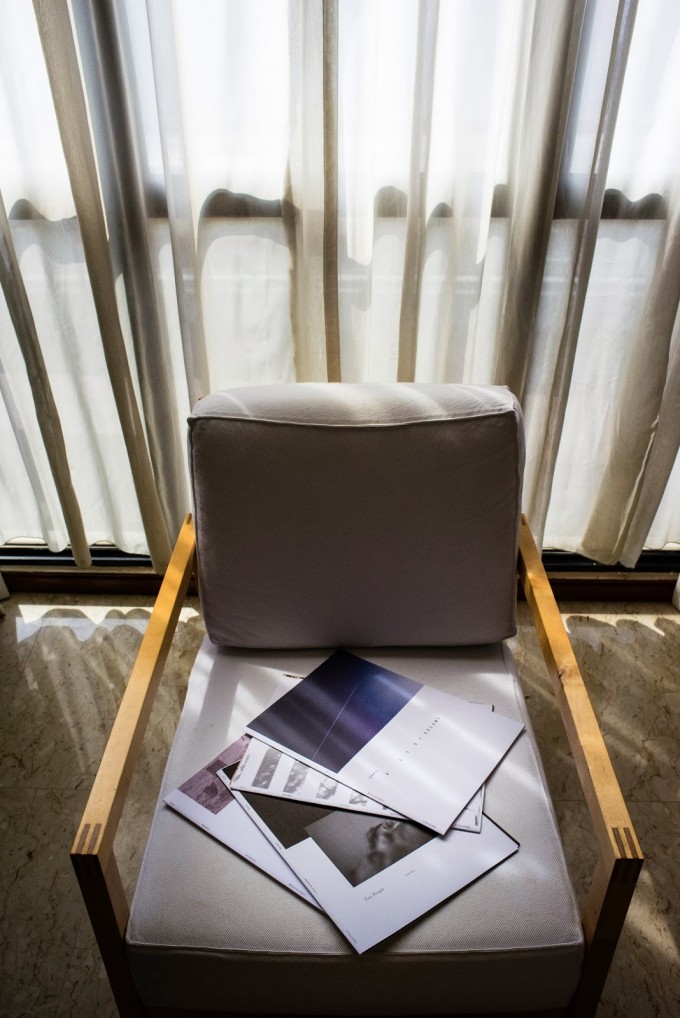 Finally, something a little different and closer to home to finish with. I have been working and living in Singapore for over six years now and find it an exceptional place to live, and, as an added bonus, there is also a thriving photographic community. From that community twenty locally based photographers have gotten together to produce a set of books in commemoration of Singapore's Golden Jubilee in 2015. The books are very innovative and high quality in their concept and design and each photographer seeks to show a unique aspect of Singapore from their perspective. There are currently only four published but their intent is to complete the entire series prior to the Jubilee events. Needless to say the photographers are very different in their style and approach and this is one of the things I enjoy about the series. I know that this is really of most interest to Singaporeans' but if you are interested in the books have a look here to find out more:
Also, if photography in Asia interests you there is no better place to find out what's happening and see very original work than Invisible Photographer Asia
Well that's it for this year folks, please take this article in the spirit it was intended. This is not a definitive 'best of' list, this is simply my favourites from the books that I have personally bought recently and, as such, I am sure there are many, many other great books that I have not yet seen or enjoyed. My intent here was to share, and hopefully some of you will like these choices and enjoy and learn from them in the way that I have.
Colin