Shooting in Cemeteries
By Jim Fisher
Steve's recent post on Post Mortem Photography got me thinking about one of my favorite photographic subjects: Old graveyards.
'm happy to live in a part of the US with a long settled history, the north east. I'm a short drive away from a few very old burying grounds, including notable ones like Sleepy Hollow in Tarrytown, N.Y. (the resting place of Washington Irving, the author who created the Headless Horseman), and Green-Wood in Brooklyn.
It was stumbling onto Sleepy Hollow that sparked my interest. I had spent an autumn day in 2008 visiting Irving's estate, and wanted to tap it off with a visit to his grave. I didn't have a lot of time to explore, light was getting scarce, but I've since returned to spend more time looking for interesting monuments and scenes.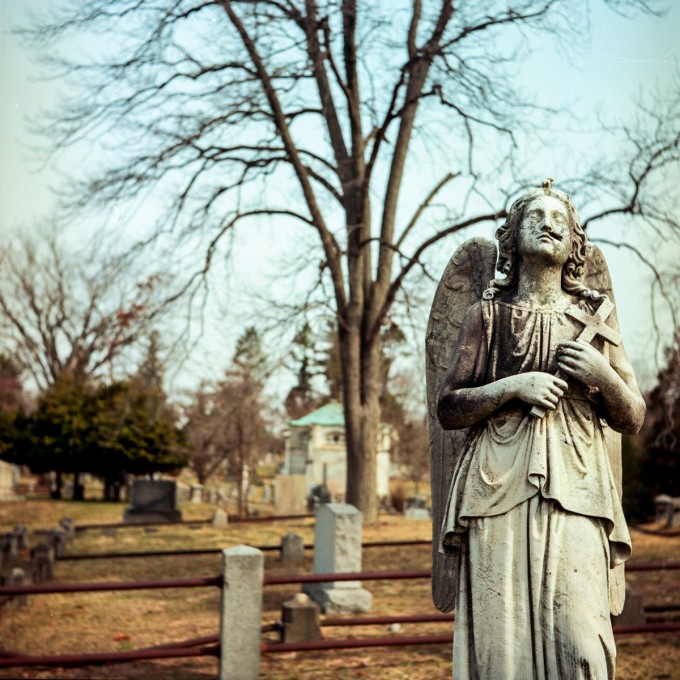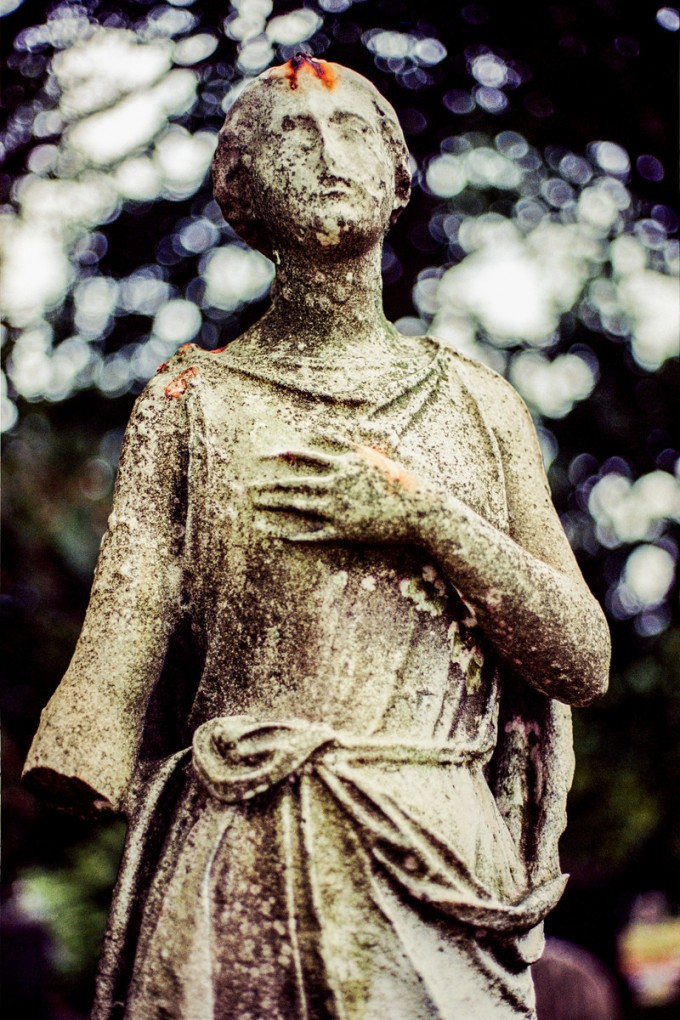 It's interesting to me to see how the art of carving headstones changed over the years. Modern stones tend to be fairly conservative, squarish, and—to my eye—largely uninteresting. But turning back the clock to the late 1800s shows that large, carved statues were popular (at least for those who could afford them). When you move back to the early part of that century and into the late 1700s you see simple stones, sometimes with inlaid carved illustrations.
Of course, after a few hundred years, details give way to erosion, pieces of sculptures break off, and stones crack. There's obviously some maintenance done to active graveyards, but for the large part you see what spending scores of years with constant exposure to the elements can do to sculpture and carved stones.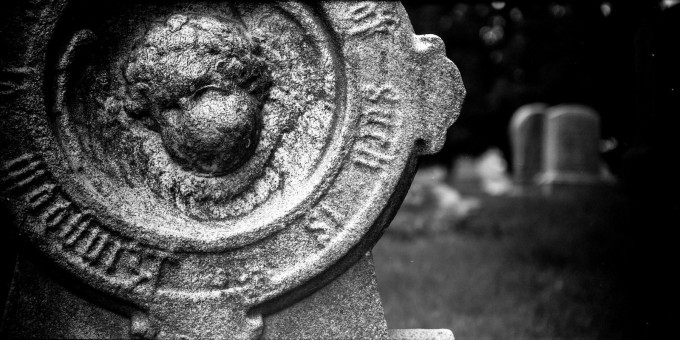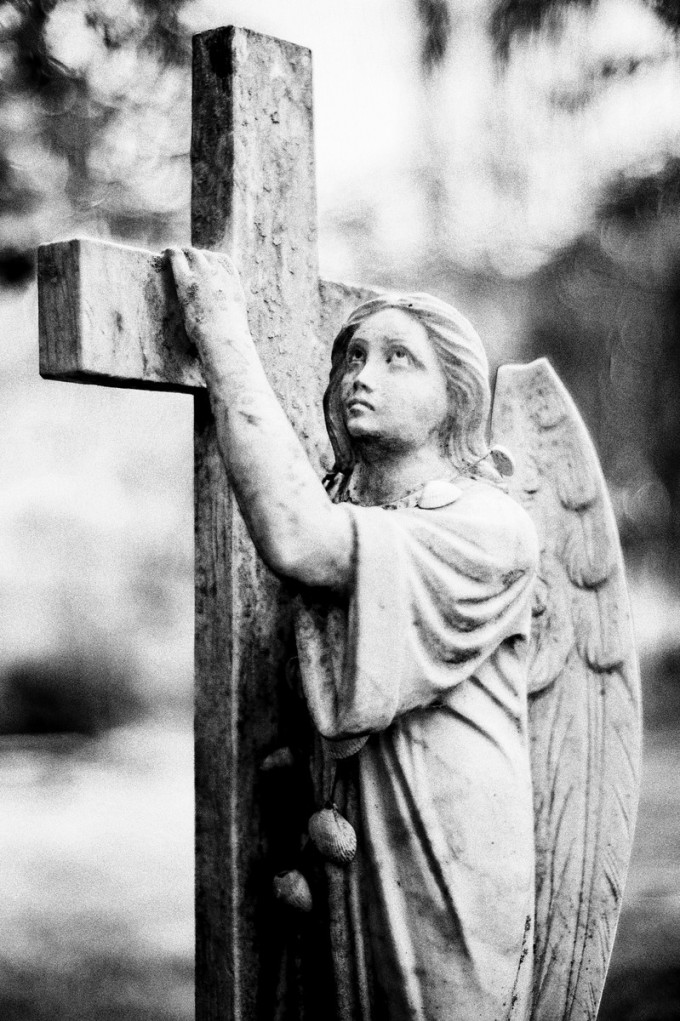 There's also a sense of peace. I commute into Manhattan five days a week. It's a grind, packed into a overcrowded train, and braving the elements over the half-mile from Penn Station to my office (and back again in the evening). After nine hours I get to turn around and do it all over again. There are opportunities for photographs, but they are generally those fleeting moments that present themselves when street shooting.
Among the graves, I get to take my time, look for my shot. If I find an interesting monument I can take my time and think about how I want to approach it. Should I isolate a specific detail? Simply try to capture it in its entirety? Or go a bit wider and try and get a good landscape shot? (That's an area where my eye struggles at times.)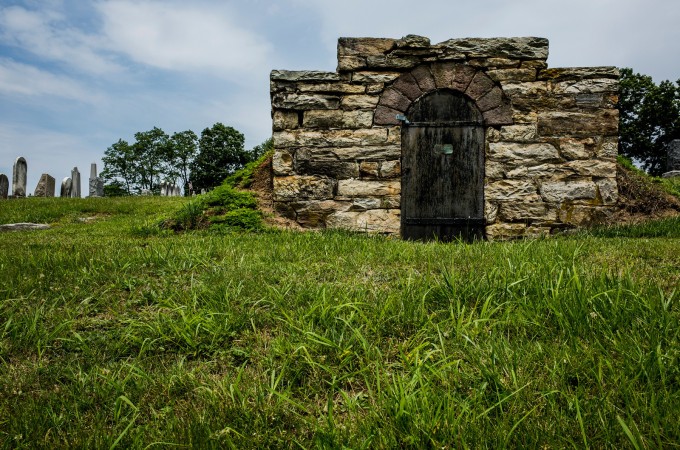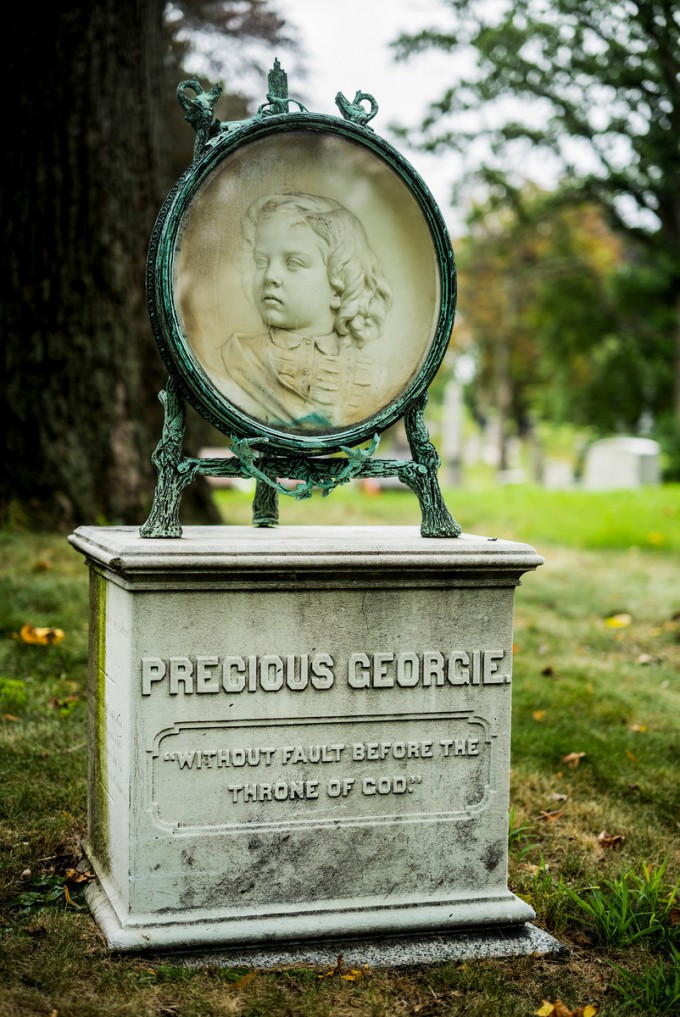 My favorite spot is the Deckertown-Union Cemetery in western New Jersey. It's an old graveyard in a rural area. The grounds are wooded, largely on a huge hill. The terrain is rough, and the burials date back to the Revolutionary War. There aren't a lot of ornate sculptures there, just more simple, weathered stones. The first time I went there I was working with some Lensbabies, but I've since shot it with more traditional lenses.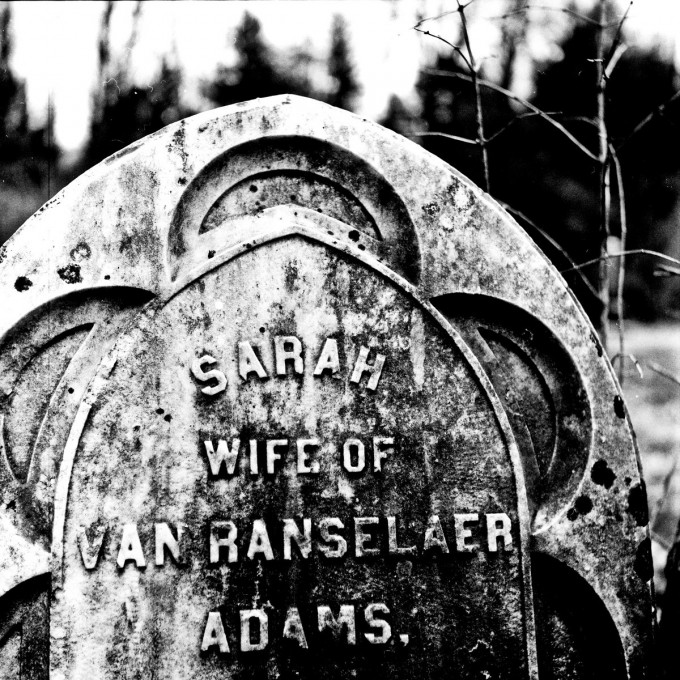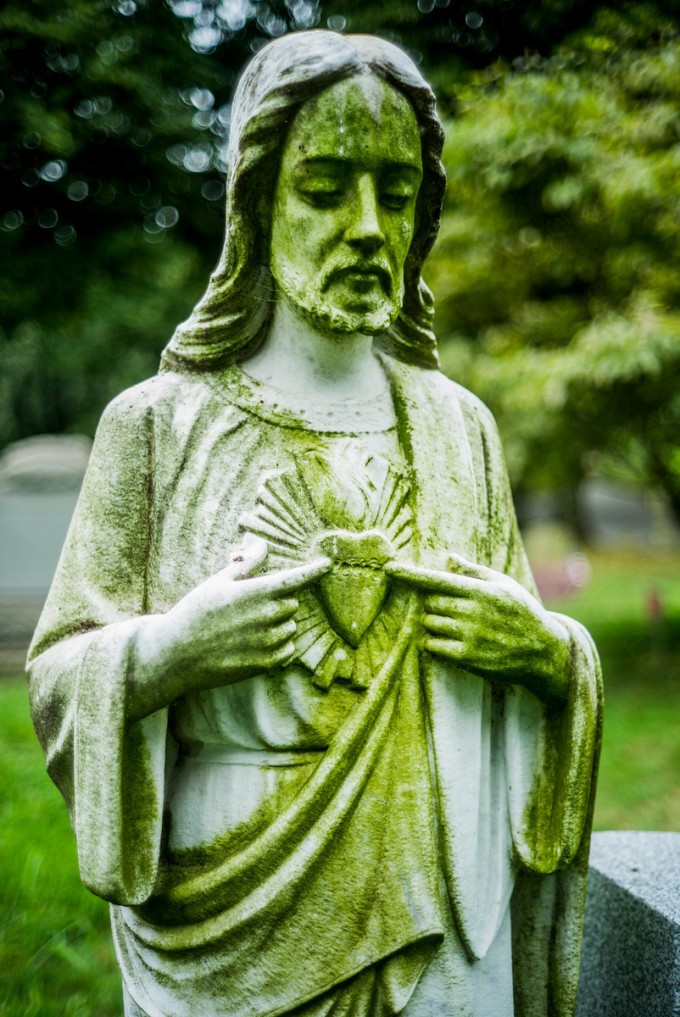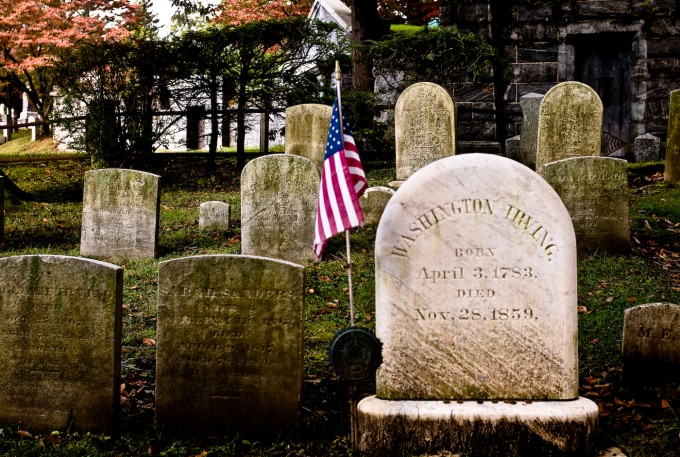 As for gear (I couldn't stop by Steve's home without bringing that up!), it varies. If I'm shooting for myself, I love taking my Rolleiflex Automat K4, a 1950 TLR with a Zeiss Opton-Tessar 75mm f/3.5 lens. I've got a set of Rolleinar close-up filters for macro work, and the shallow depth of field that working close with a medium format camera gets you can create some really unique results.
Primarily I consider myself a rangefinder shooter, and one of the first places I took the M240 was to Green-Wood. But I don't often use my M3. I'm more likely to take a 35mm SLR, if only for the sake of having depth of field preview available. (A Nikon F3, Pentax KX, or Canon A-1 may make the trip depending on my mood.) In the digital world, the Ricoh GR has become a favorite carry-anywhere camera over the past few months, and I've found that its 28mm field of view works quite well for me.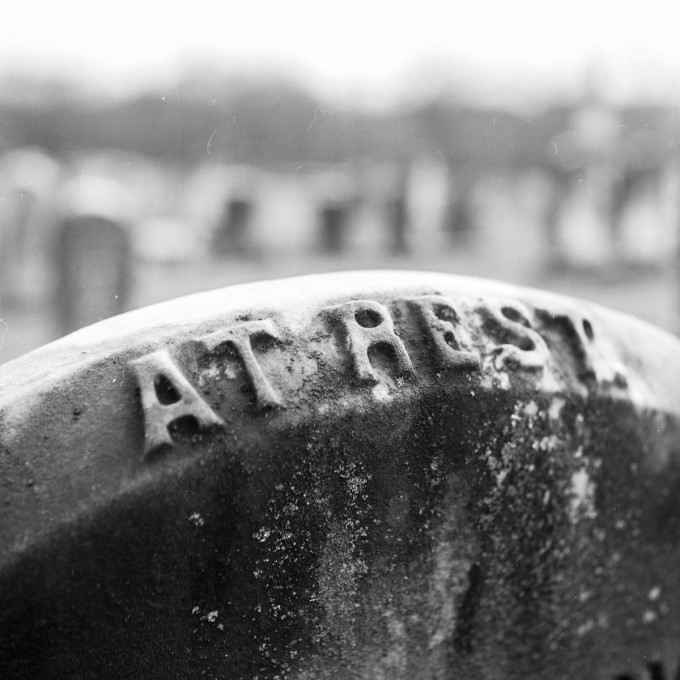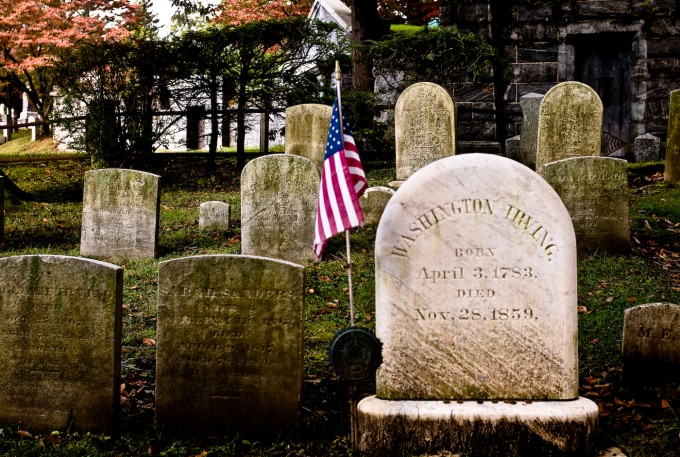 And, if I'm shooting for work, anything goes. I've used graveyards as subjects for everything from the Nikon D7100 to the Sigma 18-35mm f/1.8 to the Lomo Horizon panoramic camera (and others that I'm forgetting.
Jim Fisher is the Senior Digital Camera Analyst at PCMag.com. He also posts photos, an occasionally finds time to write, at his personal blog, daguerreotyping.com. 
For more Cemetery photography check out Steve's old Violin Annie post HERE