My Budget m4/3 Eurotrip 2013 with the Olympus E-PL1

By Igor Kolonic
Last summer, after years of postponing, two friends and I finally decided to go on a trip across Europe. With the amazing Interrail train ticket it was possible to see a lot of amazing places in short amount of time. We went for 10 days and started in Austria and went all the way to Frankfurt, Bruxelles, Amsterdam, Berlin and Prag.
I developed my interest in photography a few years back, and started with lomography and polaroid pictures but soon moved to the Olympus m4/3 system. I was never a fan of huge DSLRs so the PEN series was a real refreshment. Two years ago I bought an E-PL1 with the kit lens (14-42mm) and soon after that the amazing Oly 45mm1.8 lens. I wanted to travel as light as possible and give myself an additional challenge so I decided to take only the 45mm lens with me. At first it was quite strange shooting at this focal length all the time but after a couple of hours shooting with it I started being comfortable with it. Although there were a few missed shots due to the camera which is rather outdated compared to everything else on the current market, I was still really satisfied with the results from a combination which is now available for less than 300 euros ( cca. 400 USD )
The whole trip was an amazing experience and I can really recommend everyone to try it at least once. The Interrail tickets are really affordable and the trains in central Europe are extremely comfortable and fast way to travel, besides, you get to see all the beautiful landscapes when travelling by train. So here are some of my favorite shots from the trip:
1 & 2 Since I'm an architecture student I really enjoyed all the amazing architecture in Amsterdam and loved taking detail shots of the buildings.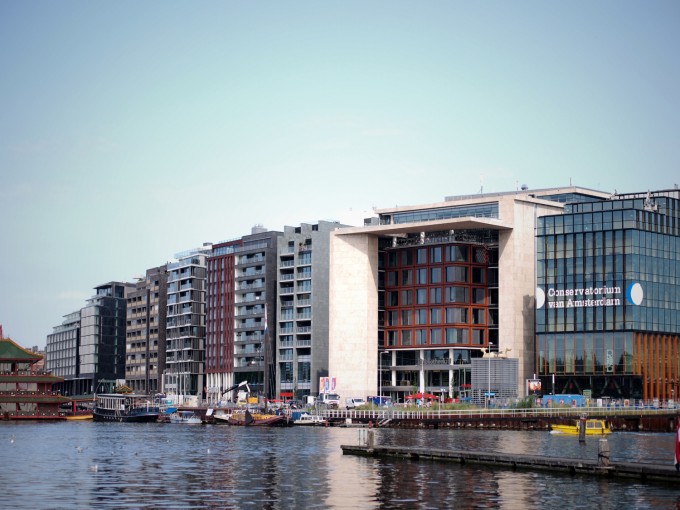 –
3 & 4 Amsterdam really is a city of bicycles, it's hard to imagine how much bicycles there's in the city until you see it yourself.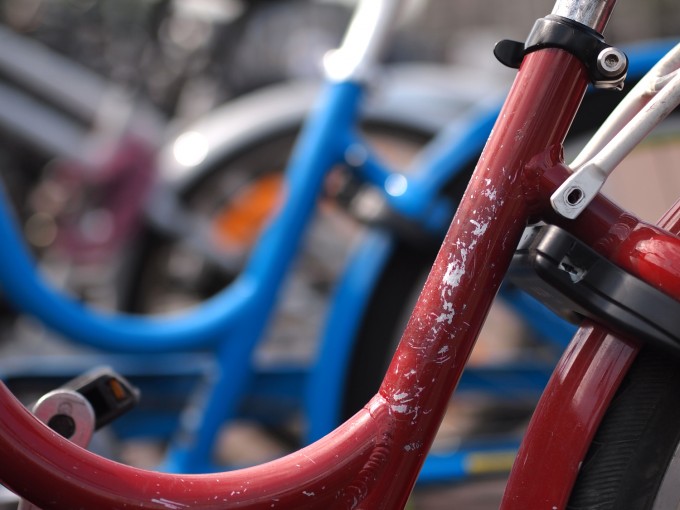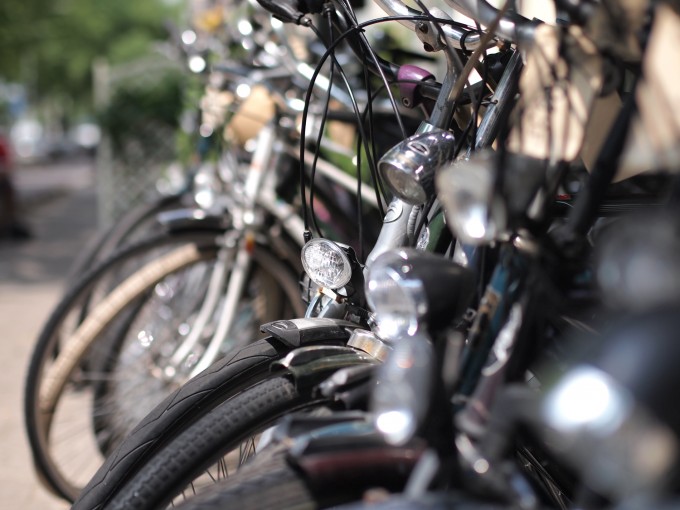 –
5 One of my favorite shots from the trip, we were enjoying a break in the park when this guy decided to take a break from the everyday struggles. He sat nearby, lit up his cigarette and started reading his comic book.
6 Vintage cars and motorcycles are also a quite common thing to see while walking around Amsterdam.
–
7 Couldn't resist the opportunity to take a picture of these tourists.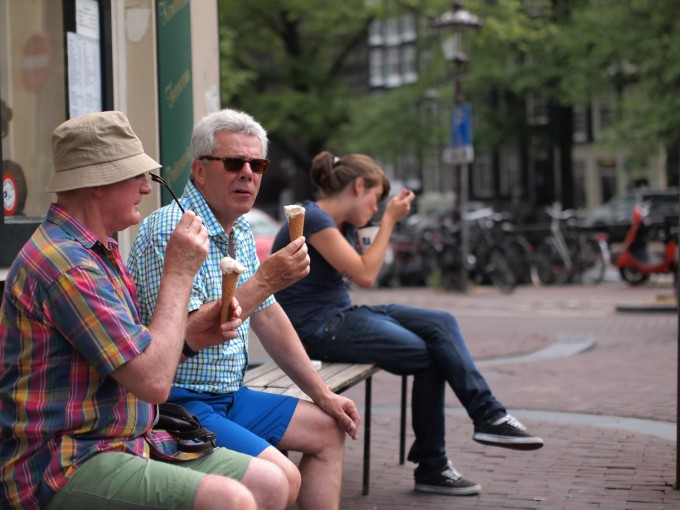 – 
8 When you're in Amsterdam don't miss the opportunity to rent a bike and take a ride through the city!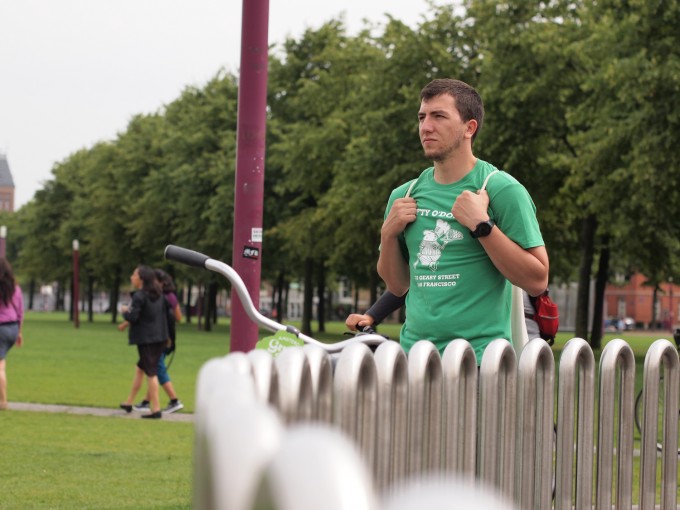 – 
9 Loved how surreal the scene looked – an artificial "hill" next to the amazing "Stedelijk Museum" in front of some historical buildings.
–
10&11 M. Enjoying the ride through the city.
12 Some typical Amsterdam architecture.
13 I was actually pleasantly surprised that E-PL1 could handle moments like this.
14 I. sitting at the amazing Holocaust Memorial in Berlin by Peter Eisenman. 
–
15 Street musician at Potsdamer Platz in Berlin.
–
16 Visiting the New National Gallery by Mies van der Rohe was a must! At the time we were there it was hosting an sculpture exhibition.
–
17 M. and I. enjoying a beer in the Kreuzberg area in Berlin 
–
18 M. writing "Ich bin ein Berliner" in his sketchbook.
19 M. waiting for the late night train to Prag in Cottbus (Germany)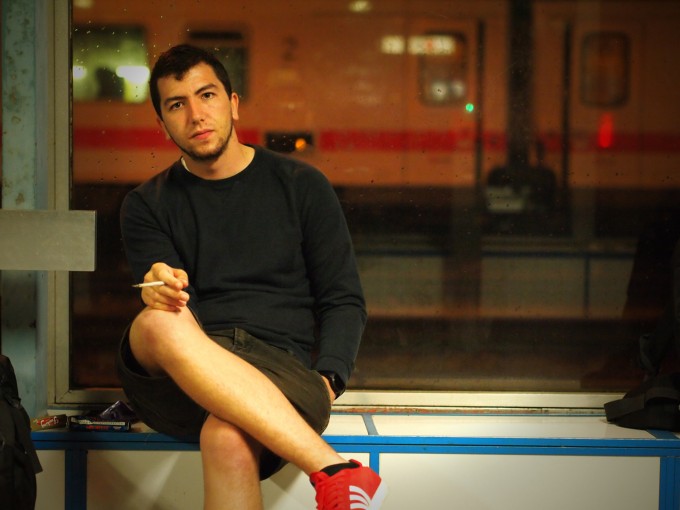 I hope you enjoyed the photos, I didn't bother putting any technical details about them since there isn't anything new about the camera or lens I was using. For me photography is about telling a story so the "tool" I'm using has to be simple and intuitive as possible, otherwise you could forget that you're the part of the story you're taking the photo of. For the next trip I really hope I'll manage to get the Fuji x100s since I realized that I don't really have the need to have multiple lenses and really could use a viewfinder.
Thank you for your time!
Igor Kolonic