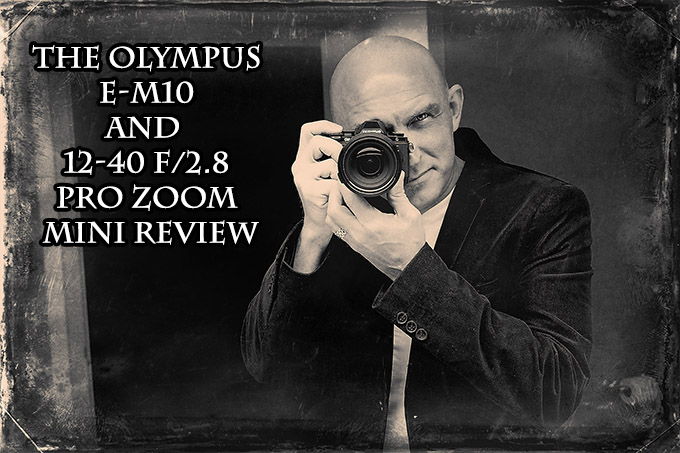 The Olympus E-M10 and 12-40 f/2.8 Pro Zoom Mini Review
With Olympus continually being on top of their own mirrorless camera game I admit…I was a bit hesitant when the E-M10 was announced. I mean, was Olympus going the way of Panasonic who in the past  released cheap, dumbed down tiny bodies just to make a quick sale and find a market for their camera bodies? Let's face it, the OM-D E-M5 is stellar. The OM-D E-M1 is stellar. The PEN E-P5 is fantastic and beautiful and one of my faves of all time in Micro 4/3. These are three Micro 4/3 mirrorless models that are truly state of the art and can easily provide anyone with gorgeous quality photos while offering speed, build and features that would make any shutter bug happy and many other mirror less camera companies a little nervous.
So why an "E-M10" that is smaller?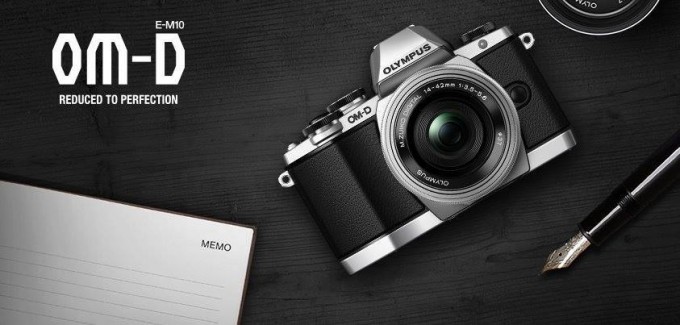 Well, that was the question I had when it was announced. I glossed over it and while it looked cool I had doubts about why anyone would want it over an E-m5. Then I saw the cost of only $699 and thought.."well, if it is as great as the E-M5 in use, it will be a BARGAIN of epic proportions"! Then I realized that it had even better performance than the E-M5 and equaled the E-M1 for IQ and Af Speed. That was all I needed to hear. Done deal.
The E-M10 and 12-40 2.8 – This combo is lightning fast, sharp, amazing prime IQ and the very 1st zoom I have ever really wanted to buy in the mirror less world. The IQ is stellar. The color reproduction is rich. The contrast is striking. This lens is truly a pro zoom with a constant f/2.8 aperture across the range.
ALL images in this review are JPEGS shot with the E-M10 and 12-40 2.8 Lens!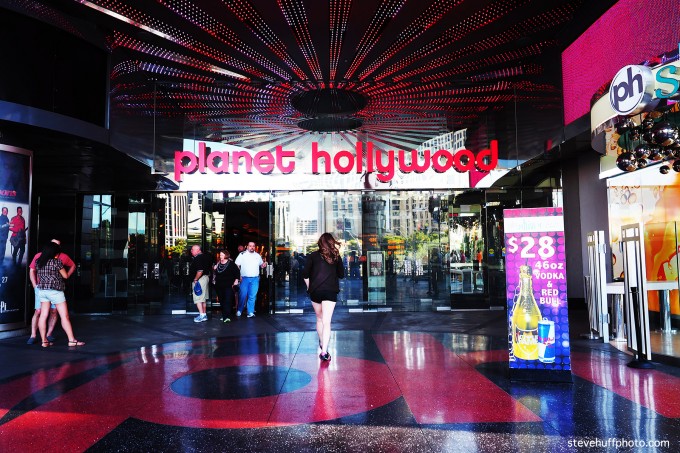 So one day I received a UPS box from the wonderful B&H Photo who sent me the little black Olympus E-M10 to check out and review. When I opened it up I was impressed with the look, the style and the design..which is basically just like the OM-D E-M5, just in a mini format. It felt solid, booted up quickly and had that blazing Olympus AF speed I have come to love and trust. It surprised me really as I was expecting it to be a little "laggy" seeing that it is a "mini"model that is cheaper.
I ended up deciding to just shoot this camera over a weekend with the Olympus 12-40 Pro Zoom. WHY? Well, I have not yet reviewed this lens and figured it would be a nice test of the camera and lens. AN ALL IN ONE. No need to worry or stress over lenses to use or take with. Easy Squeezy.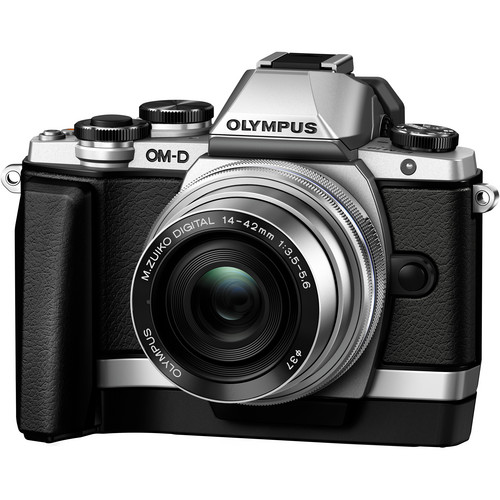 So me, the E-M10 and the 12-40 2.8. That is all. That was the plan.
So how did it do? Read on to find out. Please note! This is not a normal tech "review" but it will be more of my thoughts using this camera over a weekend along with the photos I was able to casually snap. I always prefer real world use of a camera and have been doing these types of reviews and write ups for almost 6 years now. It is IMO, the only way to test a camera for what it is meant to be used for. TAKING PHOTOS and ENJOYING IT!
So one morning Debby and I took a 4 hour drive to Las Vegas and decided to just walk around and shoot the scenery. I did end up bringing along my Leica M 240 and 50 1.5 Nokton but only fired off 6 shots. The Olympus was so much fun, so fast and so GOOD that I did not want to stop using it! Seriously. It did have some faults but only in the handling. Basically, when using the 12-40 and the E-M10 I would highly recommend the accessory grip as the body is a little small for the Zoom as is.
"Orgasim Clinic" – what happens in vegas stays in vegas…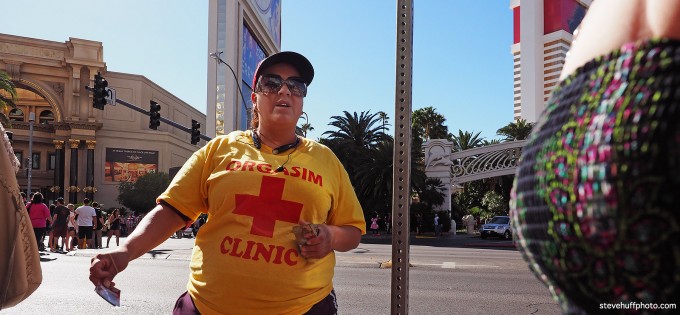 Olympus and Micro 4/3
I have been a fan of Olympus forever. From the OM film cameras to the 1st real flagship E-1 digital back in the day. The PEN series..yes, I have shot with them all (The E-P5 is the best of PEN's) and of course the OM-D series all the way to the  top of the Micro 4/3 heap with the Professional E-M1. ALL of these cameras have been wonderful to use and to shoot but especially these new camera bodies Olympus have been releasing over the past couple of years. The E-M5, E-P5, E-M1 are stellar, and I mean that 100%. I have said it a million times about these Olympus bodies but they have something about them that are special.
I have finally figured it out though..as to just what that special thing is. It is a combo of things actually that no other camera manufacturer has been able to accomplish as of yet besides Olympus.
In my opinion, the reason these latest Olympus bodies have been so special is because they offer it all and do it all very well without any real compromise:
1. Build quality – This E-M10 is built just like the current and more expensive E-M5 which is built very good. Solid, smooth dials, precision. It feels "right". The Pro E-M1 is even better. All are built VERY well with the E-M1 being as good as it gets in the build for a mirrorless camera. 
2. Speed – The E-M10 and other OM-D bodies have blazing fast and accurate AF. It is pretty much instant. No hunting, no slowdown, no misses. I had no AF misses with the E-M10 and 12-40 2.8 lens. Focus was instant and so fast that I was just having fun testing it to try to make it miss or slow down! In super low indoor light at night it did slow down but still locked on and fired and nailed the shot. The Olympus bodies all have stellar AF speed and accuracy. They lose out a bit on CONTINUOUS tracking AF but for shot to shot, they are hard to beat. No other mirrorless body I have tried has the AF speed of the E-M1, E-M5 and E-M10.
3. EVF – The EVF in the E-M10 is NOT the best EVF around. The E-M1 and Fuji X-T1 share that honor but the EVF in the E-M10 is good, just a but on the small side. But this is not a "flagship" body. It is an affordable entry into the OM-D series. The fact that it has an EVF is great, as these days I avoid cameras without them. But overall, the E-M1 has one of the top EVF's on the market. Huge, clear and VERY easy to use and frame with.
4. Image Stabilization – Olympus has the best IS in the business, no contest. I have never used anything like it. The E-M10 has "3 Axis" IS instead of the higher end bodies "5-Axis" but it works almost just as well. It is so cool to have this feature in a small, more affordable OM-D.  If you have not yet experienced the 5-Axis IS or even 3 Axis IS you are in for a treat.
5. LENSES – Again, Olympus and Panasonic are at the top of the mirrorless heap (next to Leica of course) when it comes to lenses for the Micro 4/3 system. I have shot with all Fuji lenses. All Sony lenses. All Panasonic lenses and mostly all Leica lenses. IMO, these little Olympus primes and now the 12-40 Pro Zoom are some of the best I have shot with next to Leica glass. The size, weight, feel, silence, speed and IQ are stellar on almost ALL of them. I a NOT a zoom guy but this $999 12-40 Pro Zoom equals or surpasses what I have seen from the Canon 24-70 and equals the Nikon 24-70 as well while being smaller and much less expensive. This is an amazing zoom lens. Fast, silent, small (in comparison to full frame and APS-C) and beautiful rich color and contrast/sharpness. Olympus lenses as well as Panasonic make some of the best mirrorless glass. Compared to Fuji lenses, these are faster to AF, all silent in operation, smaller and just as good with IQ. 
6. Image Quality – IQ from the Olympus bodies, including the E-M10 is as good as 98% of us will need. Pro's use them for high paying jobs. They are that good. What it comes down to is preference of "look" when you decide on a camera body or sensor size. You can print large with Micro 4/3, no issues. You can print large with APS-C and full frame. All will give you a different look and feel but Micro 4/3 is no longer lacking in IQ in any way. The JPEGS are also fantastic out of camera and no special processing software is needed for the RAW files 🙂
I saw this guy getting ready to give a high-five. I turned around, aide and fired and hit the moment. No hesitation on the camera or lens. THIS is what makes a camera enjoyable.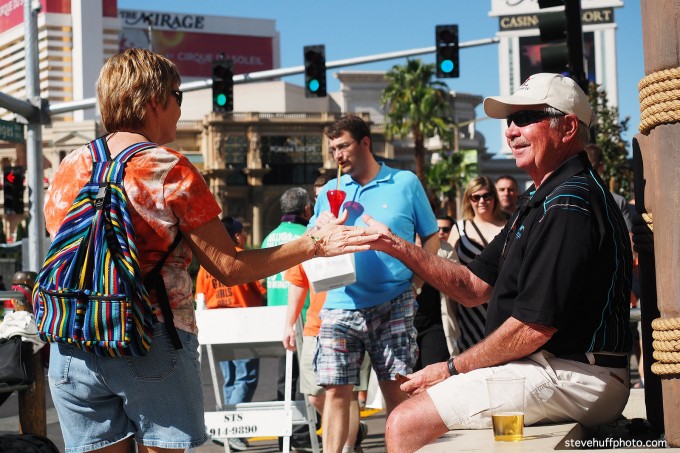 Sure, many cameras have these 6 features but Olympus is at the top of the entire mirror less game when it comes to mostly all of them. Micro 4/3 has established itself as a serious format and those who have predicted its demise over the past 3-4 years have been wrong as it is still going and growing in popularity because nothing offers a mixture of getting everything so close to being right that Olympus in the mirror less body world. Others are getting close, but for me, Olympus still rules the mirrorless roost. They do so much right and so little wrong. That is what it is all about because if a camera is frustrating to use, it will fall by the wayside and be forgotten.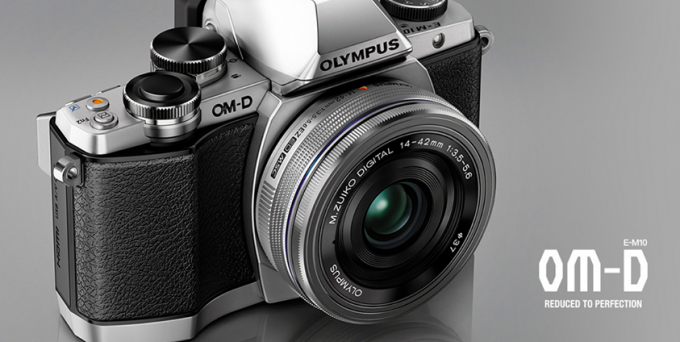 So how is the E-M10 and 12-40 in real use?
For some, the E-M10 will be much too small but as I said, the slick grip for this camera will add the size most need.. IMO, the E-M10 is one hell of a camera and paired with the 12-40 is one of the, if not the, most fun and reliably good camera and lens combos I have shot with. The good thing about the small size is that it makes it LIGHT. The lens is large on the body though so maybe a pancake lens with E-M10 would make a perfect coat pocket companion. Imagine a 17 1.8 or 20 1.7 on the camera. You could slide it in a coat pocket and have it with you at anytime. That kind of quality in your pocket beats any iPhone 🙂
With the 12-40 being a wide-angle and medium telephoto all in one I was able to walk around and gran shots in different ways. As I walked around Las Vegas I was doing some street sniping as well as normal photos with the stop and frame. With the fast AF and response the E-M10 was able to catch what I wanted without a problem. Something I could not do with any Fuji or Sony I have shot with to date (for example, the high-five guy above would have been missed with the Fuji or Sony). As much as I love the Sony RX1 and A7, they are nowhere near as fast and responsive as the Olympus bodies (though the IQ is GORGEOUS from the full frame sensor – much richer, a different league really). As much as I liked the Fuji X-T1, it is no match for the speed and response of any recent Olympus body.
IQ wise, I like them all but the Olympus colors and IQ always do it for me and I never am left wanting or regretting taking one out. For  my tastes, I prefer the Sony RX1 and Leica M 240 IQ the best overall but the Olympus Micro 4/3 next, ahead of ANY APS-C camera. The fact that these Olympus bodies work better (the 6 things listed above) than any APS-C I have shot with also helps seal the deal.
Olympus JPEGS are always bright, crisp and colorful.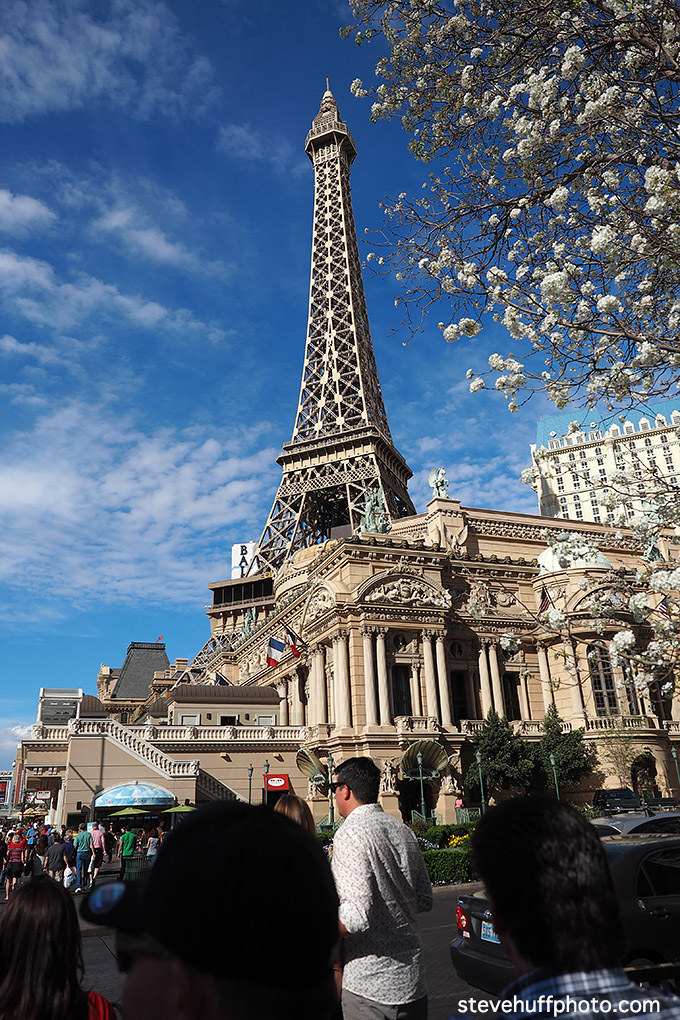 The Sensor:
Here is what Olympus has to say about the sensor in the E-M10 along with the processor:
Unprecedented Image Quality That Exceeds Others in its Class
"The lens technology, sensor and image processor are the core of any digital camera. The OM-D E-M10's partner in photographic excellence is the acclaimed Olympus M.ZUIKO lens system, a family of professional-grade glass that delivers unsurpassed resolution and overall image quality. The E-M10 ups the ante by pairing a 16MP Live MOS sensor with our most powerful TruePic VII image processor for extraordinary resolution and accurate color rendition. Add 3-axis in-body image stabilization that compensates for horizontal and vertical angular shifts (yaw/pitch) as well as camera shake along the optical axis (roll), and you have a camera that captures incredibly sharp images and video, yet is compact enough to bring just about anywhere."
Walking around the crowds and grabbing shots was not an issue for the E-M10 and 12-40. Speed was fantastic.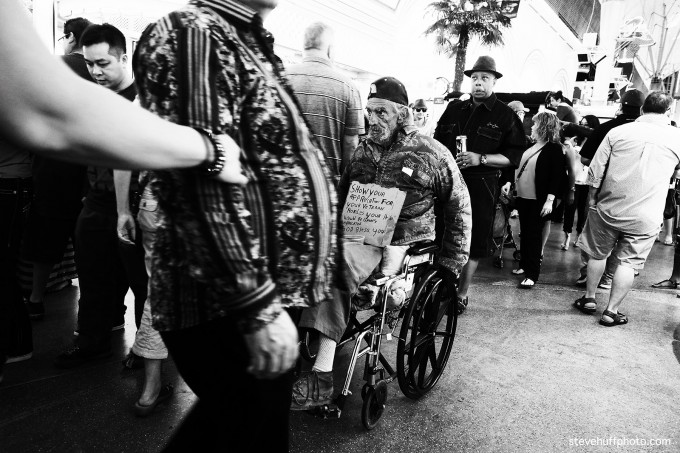 IQ that equals the E-M1. For $699. 
The more I used the E-M10 the more I enjoyed it but I also was starting to realize just how good the lens is. The 12-40 lens is giving us a 28-80 full frame field of view equivalent but in a much smaller package than those huge and unruly and expensive 24-70 full frame zooms. I reviewed the previous Panasonic 12-35 f/2.8 zoom HERE but I enjoyed the Olympus a little bit more. It just seems like a more polished lens and when using it on a Olympus body it is one of those lenses that just "works". This lens has been a huge seller for Olympus and for good reason as I was finding out. The IQ that comes from this E-M10 and 12-40 is just as good as what I have been seeing from my E-M1 and E-M5, no question about it.
Both of these are JPEGS from the E-M10 and 12-40 Zoom. EXIF is embedded. Click them for larger/better. The 1st one is a full size camera JPEG. NOT from RAW.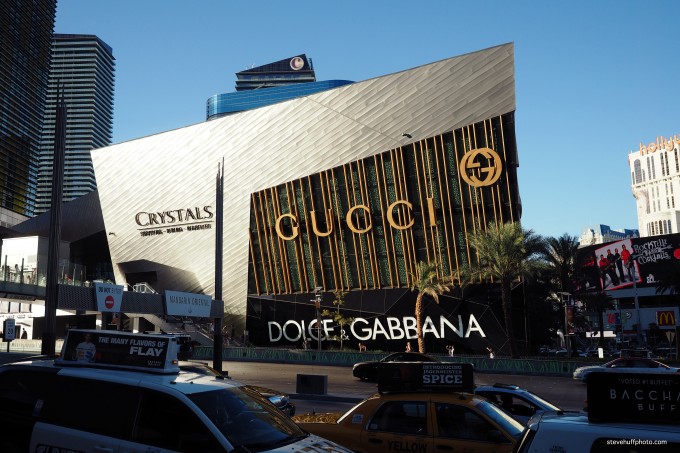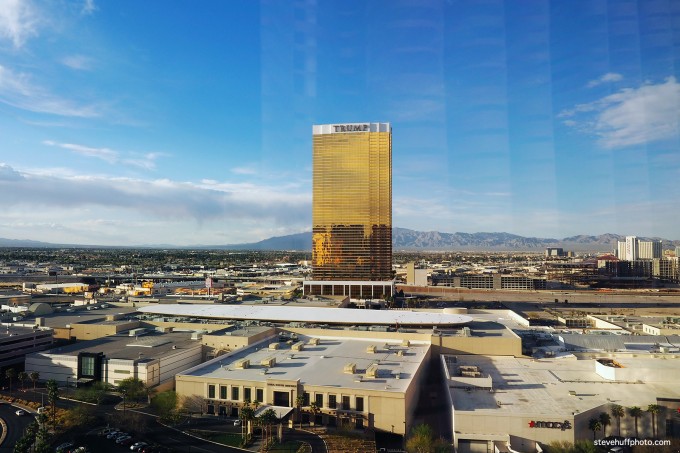 The E-M10 or the E-M5? That is the question.
Many are wondering..E-M5 or E-M10? Well, after using the E-M10 more and more I came to realize that for me, it beats the E-M5 in almost every way (except it is just a smaller body which I do not prefer..so the grip would be mandatory). It has better Auto Focus implementation. It has a better LCD. It has E-M1 IQ. All for $699. Amazing. Add a nice prime lens and you have a powerhouse capable of pro quality photos and speed. It also has video on par with the other Olympus bodies (which I enjoy and have used for personal projects on many occasions). Today, if I were buying and had to choose between the E-M5 and E-M10, it would have to be the E-M10 and grip.
BUT! There are areas where the E-M5 excel. One, the E-M10 is not weather sealed so if you shoot in rain, dust or rough environments the E-M5 or E-M1 will be the best bet. Also, the 3 Axis is not as good as the revolutionary 5 Axis IS of the E-M5 and E-M1. It is still superb, just loses out a little to the bigger and more expensive brothers.
If you want the ultimate OM-D, go for the E-M1 as it is the best in all areas but this E-M10 is about HALF the price of the $1400 E-M1 while giving the same IQ, speed and performance. Hmmmm.
This one has a vintage Alien Skin filter applied which is giving it the soft look..but I like it.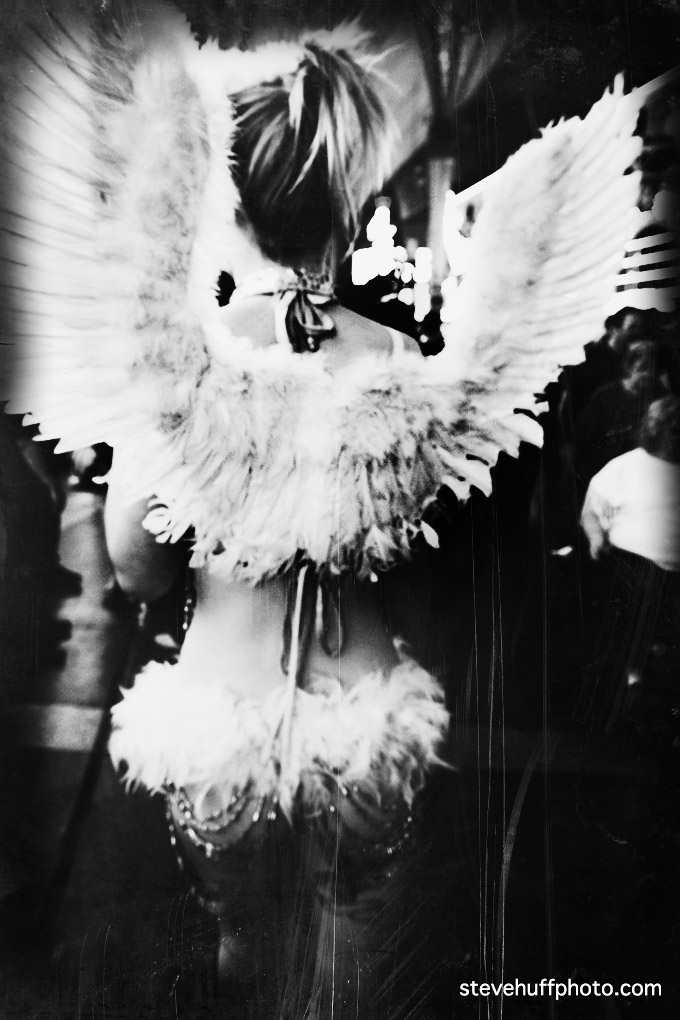 12-40 Zoom or Primes?
I am a HUGE believer in PRIME lenses. Especially FAST prime lenses. I love the 12 f/2, the 20 1.8, 45 1.8, 75 1.8, 17 1.8, etc. They are small, well made, silent and provide the best IQ with the Olympus and Micro 4.3 system. You can achieve shallow DOF and crisp images without an issue. I have avoided Zooms in the past for two reasons. The first reason is that usually, unless you buy a "pro" zoom there is always a compromise in image quality. Cheap zoom are horrible IMO. Kit Zooms are usually horrible as well (though the Fuji 18-55 is nice). Zooms like the Canon and Nikon and Sony 24-70 offerings are nice but they are full frame, horribly large and insanely expensive.
One reason I haven't used this Olympus 12-40 yet is because I did not think it could offer the IQ of the primes as well as the fact that it is an f/2.8 design. No f/1.8, etc. I like f/1.4, 1.8 lenses!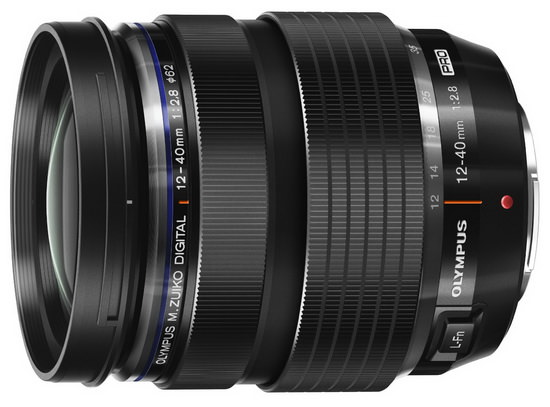 Well…after using it I realized that it will be sorely missed when I send it back and I may have to just add it to my Olympus collection when I can fund it. It is so well worth the $999, in fact, if it were $1400 it would be worth it. This lens is versatility and IQ and speed all in one package that comes in at half the size and less than half the cost of those full frame 24-70 counterparts while giving up nothing in performance. Of course full frame sensors offer better everything but in the Micro 4/3 world, THIS 12-40 f/2.8 PRO ZOOM is a must own if you want ONE lens to take out that will deliver prime lens image quality.
It is one hell of a lens and while larger than the primes, it offers much more with a field of view from 24-80mm. This means if you go inside you can shoot at 12mm(24mm)..go outside and zoom out to catch a face at 40mm (80mm)..whatever you need without swapping lenses.
The 12-40 also has a fantastic close focus feature that allows you to focus close when wide. You also have the Olympus Manual Focus clutch for instant switching between AF and MF. The lens is freeze, shock, dust and weather proof. It is silent for movie recording so no rattles, noise or irritating audibles. Olympus designed this one just right and it is an impressive zoom.
With a constant semi-fast f/2.8 aperture, it is the real deal in the Micro 4/3 Zoom world.
I will always love my primes but this is a lens I can see taking out on those days when I just need one lens to cover all I need. Yes…it WILL be mine one day!
All of the images below are JPEG's ranging from base ISO to ISO 1600. EXIF is embedded.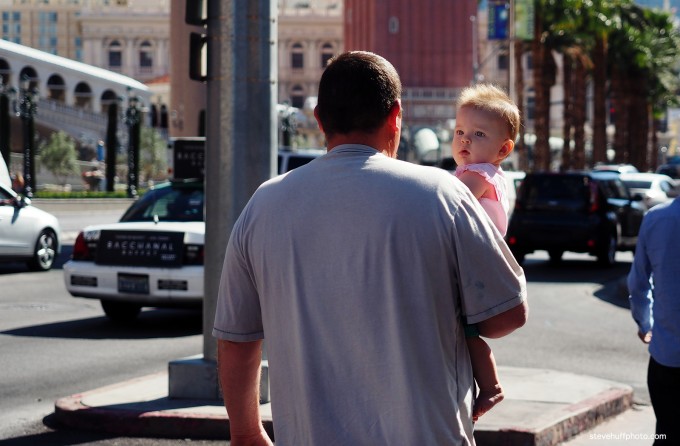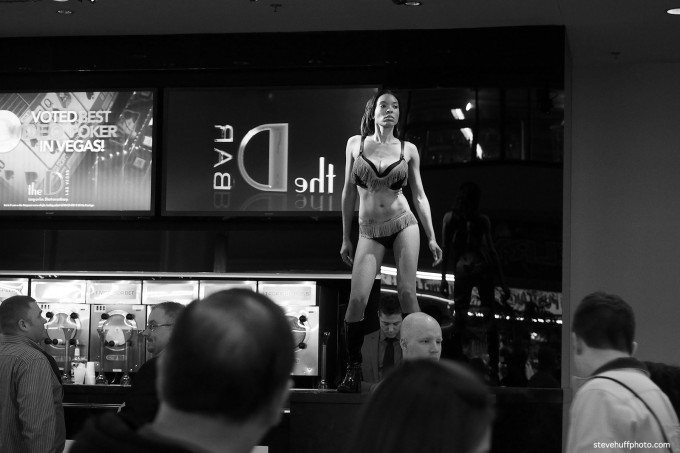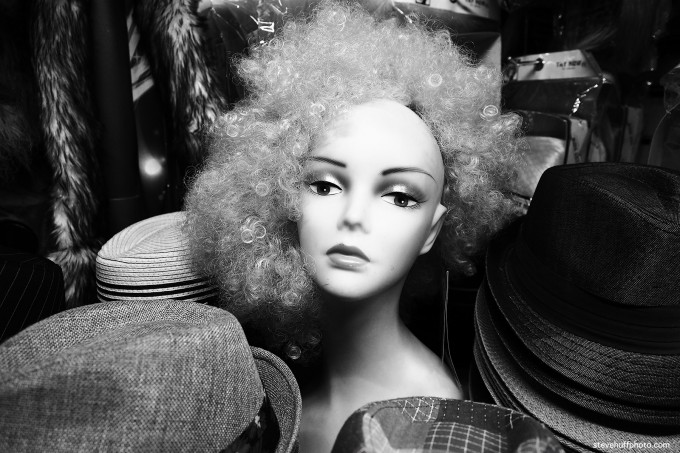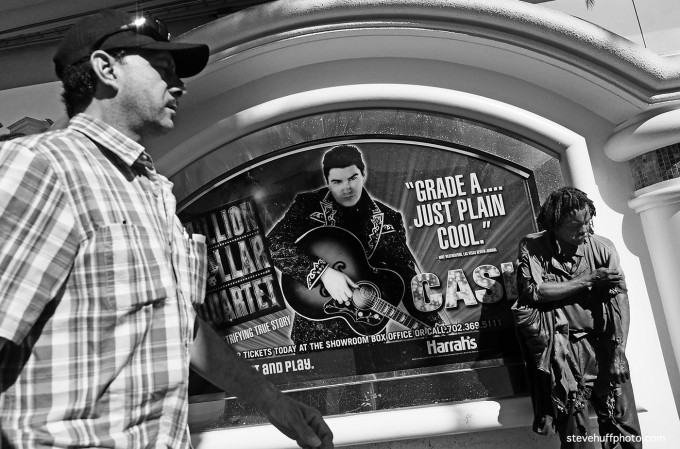 Dynamic Range! 
When I wrote my Fuji X-T1 review HERE I mentioned that I had some issues with blown highlights and the Fuji X-Trans sensor. Where I live here in Phx AZ the sun can get quite harsh..in fact, some of the harshest light I have ever come across. It is usually a torture test for most cameras and I have had issues with previous Fuji bodies in this light with flat files, blown highlights and dull looking photos. I have always said that if you give a Fuji some great light it will reward you with amazing image quality. Give it tough light and it can be a tricky situation. Low light can make the Fuji files muddy and ruddy.
One thing that I also have loved about Olympus is that I have never had issues with blown highlights. One reason is that the sensor with these latest OM-D cameras have a very good Dynamic Range and if you do blow the highlights they are easily recovered with the RAW file and a slider or two, even under extreme blow outs. Many think that the DR of the Olympus Micro 4/3 bodies suffer because the sensor is smaller than APS-C or full frame. Usually this would be true but these Olympus sensors always test high on the DR scale and in my real world experience, I have found this to be true.
An OOC JPEG in mid day Las Vegas sun with the white water fountain going full steam.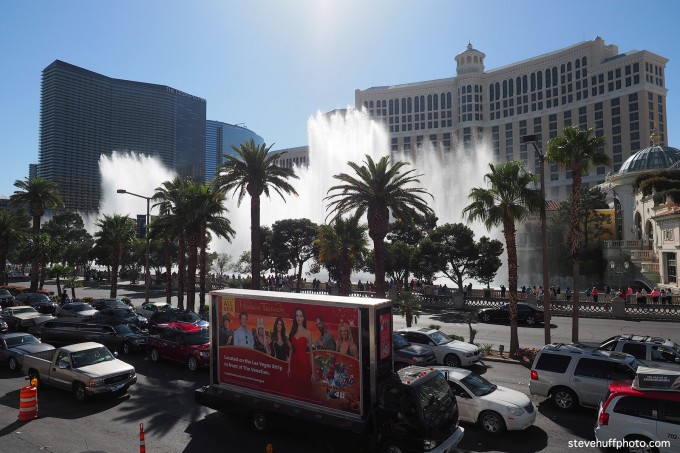 My conclusion on the Olympus E-M10 and 12-40 Pro Zoom.
I will make this easy. If you are leaning towards a Micro 4/3 system but do not want to break the bank with an E-M1, go for the E-M10. It is a WONDERFUL camera that can do just about anything anyone would need. If you want simplicity and versatility as well, buy the 12-40 f/2.8 Zoom and have an all in one kit. This would be a perfect street kit, portrait kit, family kit, vacation and walk around kit. Basically, a jack of all trades and master of most. With the E-M10 and zoom you will only lose out on those shallow DOF effects but if you desire that from time to time add in a 45 1.8 at $399.
In my opinion, Olympus has done it again and are on a constant winning streak with these new cameras and technology. The 3 Axis IS is so good, almost as good as the 5 Axis. The whole speed and user experience of the camera is so pleasurable you just want to keep shooting.
I love the E-M10. It is another camera in the OM-D line that is just a WIN and does not make any real compromises to offer us a more affordable entry unto the Olympus system. Bravo!
Steve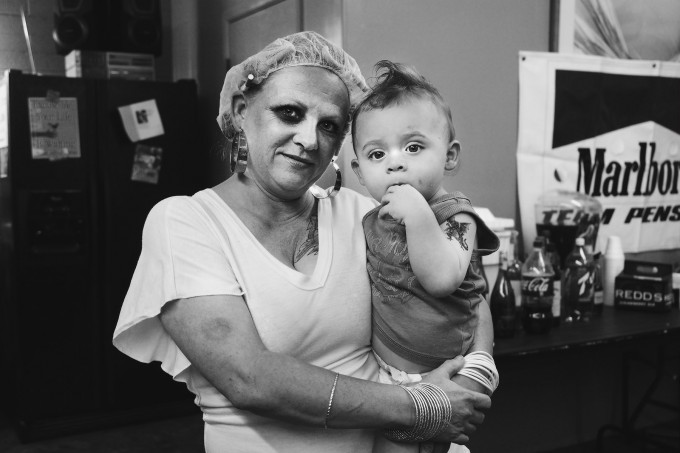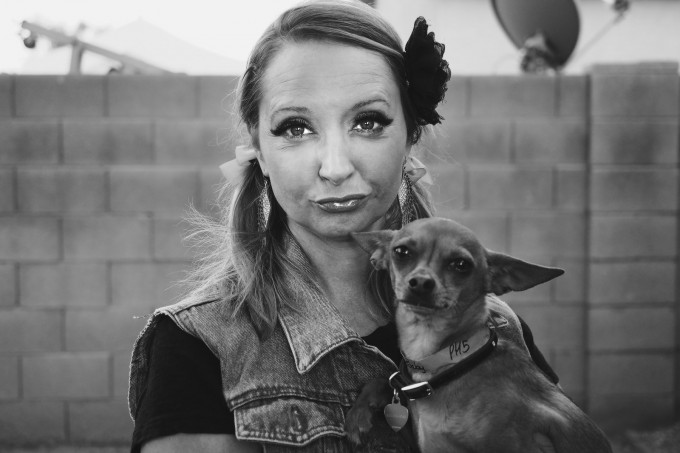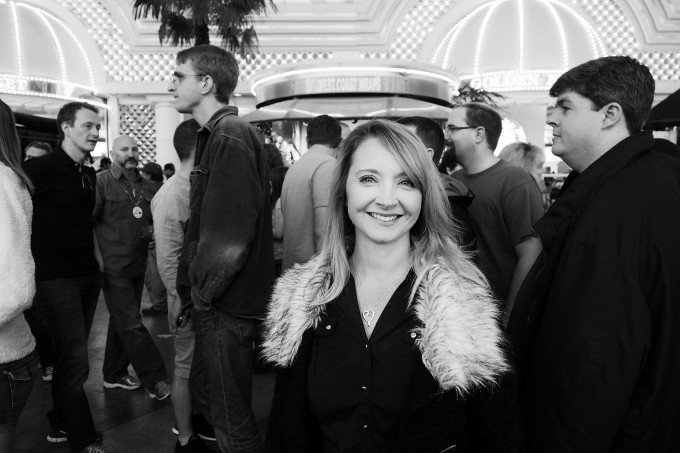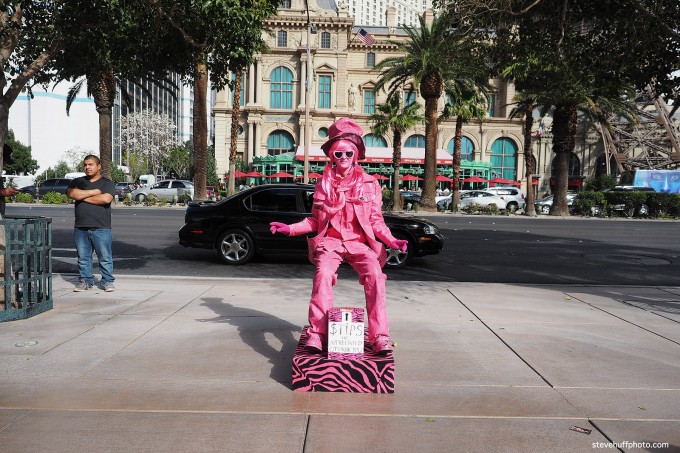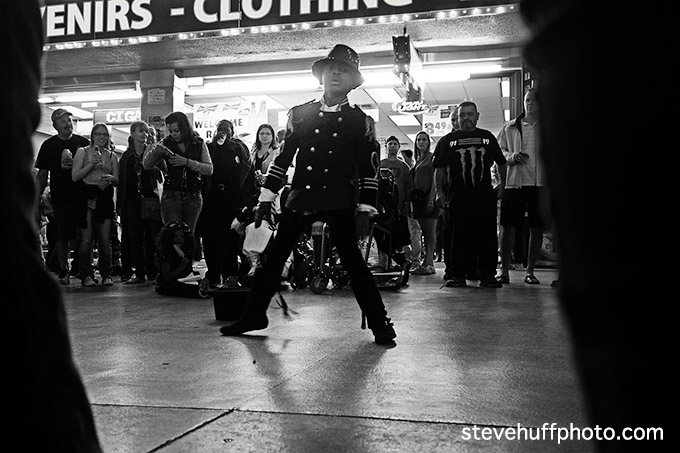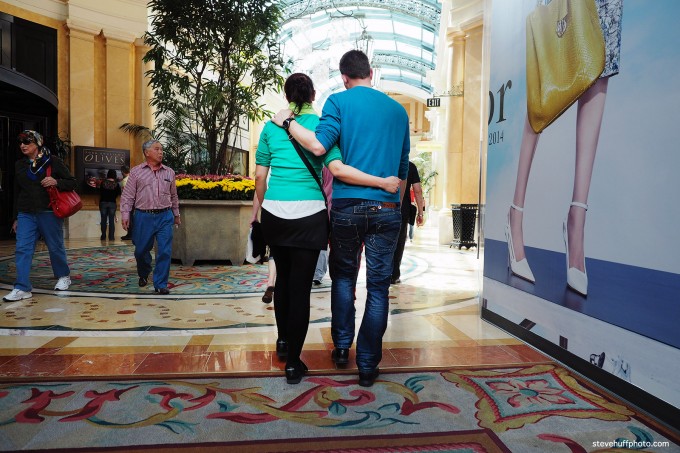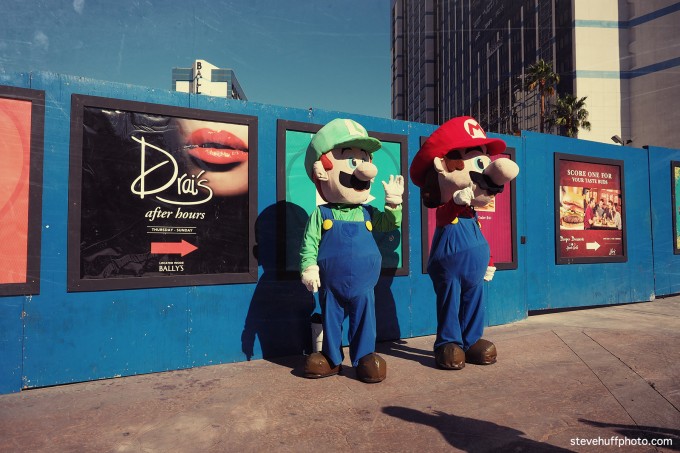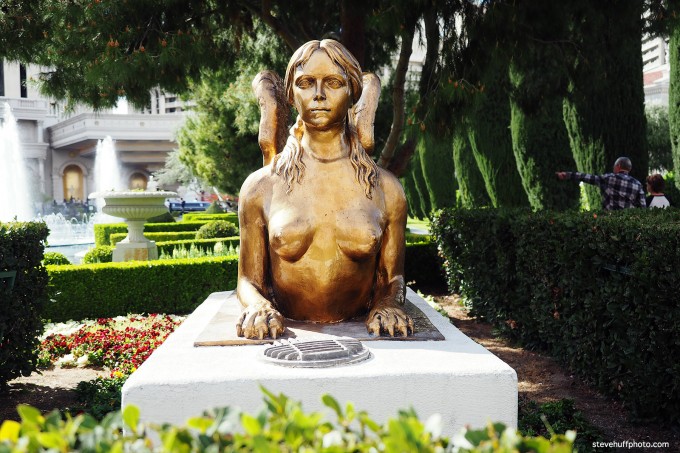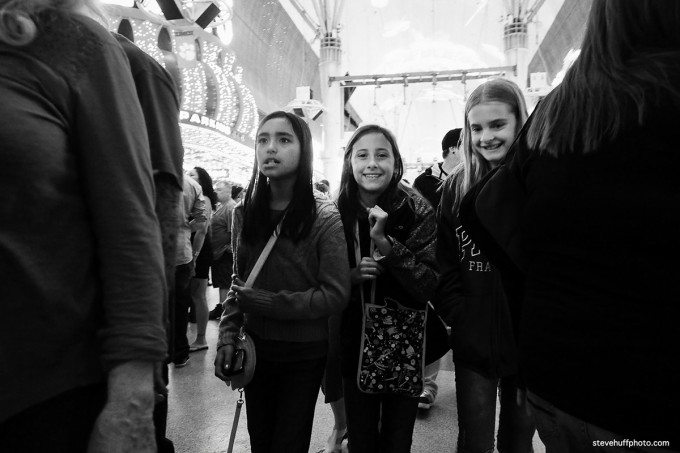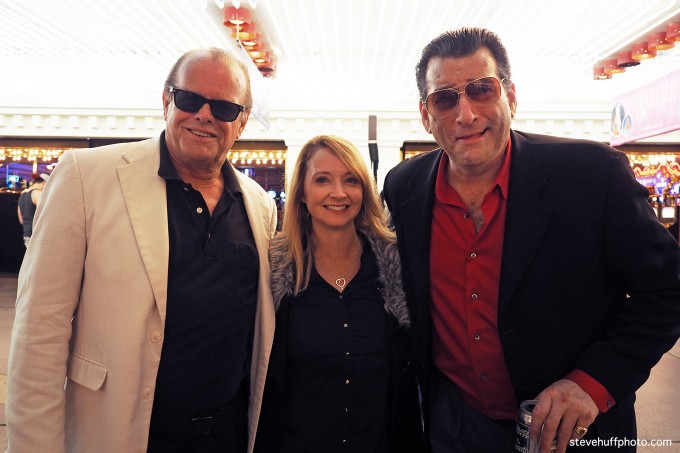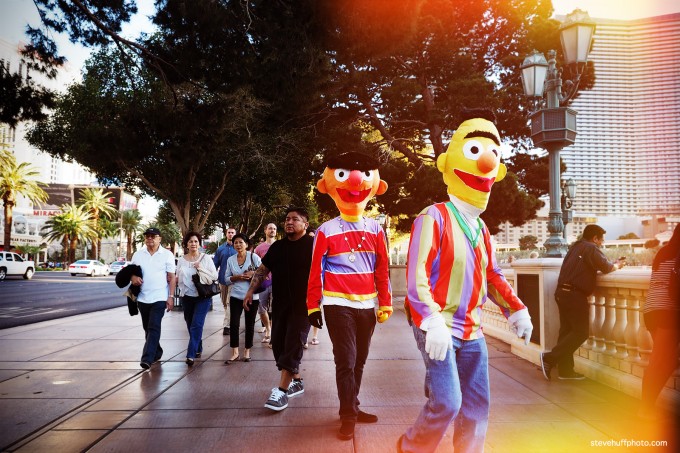 WHERE TO BUY?
My review sample came from B&H Photo, and they sell the E-M10 at their web site HERE. I highly recommend B&H Photo!
You can also buy the 12-40 f/2.8 Pro Zoom at B&H HERE as well as the accessory Grip HERE.
Amazon sells the E-M10 HERE
, the Grip HERE and the 12-40 2.8 Zoom HERE.
PopFlash also sells the Olympus line HERE.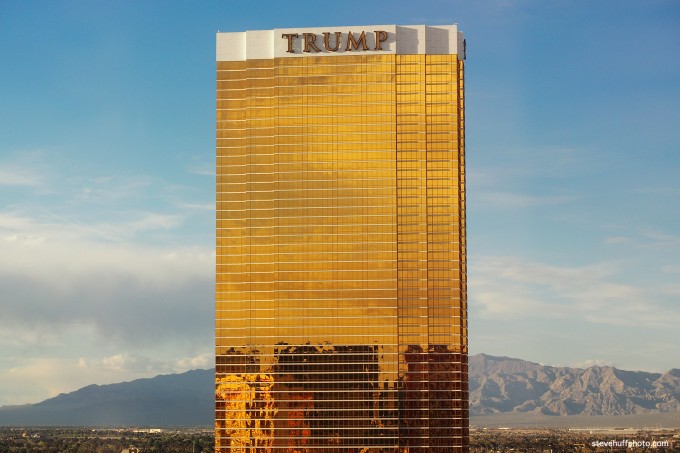 PLEASE! I NEED YOUR HELP TO KEEP THIS WEBSITE RUNNING, IT IS SO EASY AND FREEE for you to HELP OUT!
Hello to all! For the past 5 years I have been running this website and it has grown to beyond my wildest dreams. Some days this very website has over 200,000 visitors and because of this I need and use superfast web servers to host the site. Running this site costs quite a bit of cash every single month and on top of that, I work full-time 60+ hours a week on it each and every single day of the week (I received 200-300 emails a DAY). Because of this, I need YOUR help to cover my costs for this free information that is provided on a daily basis.
To help out it is simple. 
If you ever decide to make a purchase from B&H Photo or Amazon
, for ANYTHING, even diapers..you can help me without spending a penny to do so. If you use my links to make your purchase (when you click a link here and it takes you to B&H or Amazon, that is using my links as once there you can buy anything and I will get a teeny small credit) you will in turn be helping this site to keep on going and keep on growing.
Not only do I spend money on fast hosting but I also spend it on cameras to buy to review, lenses to review, bags to review, gas and travel, and a slew of other things. You would be amazed at what it costs me just to maintain this website. Many times I give away these items in contests to help give back you all of YOU.
So all I ask is that if you find the free info on this website useful AND you ever need to make a purchase at B&H Photo or Amazon, just use the links below. You can even bookmark the Amazon link and use it anytime you buy something. It costs you nothing extra but will provide me and this site with a dollar or two to keep on trucking along.
AMAZON LINK (you can bookmark this one)
B&H PHOTO LINK – (not bookmark able) Can also use my search bar on the right side or links within reviews, anytime.
You can also follow me on Facebook, Twitter, Google + or YouTube. 😉
One other way to help is by donation. If you want to donate to this site, any amount you choose, even $5, you can do so using the paypal link HERE and enter in your donation amount. All donations help to keep this site going and growing!
 I do not charge any member fees so your donations go a long way to keeping this site loaded with useful content. Thank you!