Streetshooting the Olympus OM-D E-M1
By Robin Schimko
The last couple of years I was shooting DSLR full frame bodies only and I didn't care much about mirrorless cameras. After a while I realized that taking candid pictures out on the streets is a lot of fun. The only problem was the bulkiness of my camera that seemed a little intimidating when people noticed me taking their picture. It would have been an easy solution just to step back a little and take a longer lens, but that's not me since I like to get close. So I got myself a Fuji X100s but even though I really loved it, the AF frustrated me from time to time and I sold it.
Then I started researching about mFT cameras and that's when I stumbled upon stevehuffphoto.com and I was blown away by his work. That's why decided to jump into the Olympus system and I bought the E-P5. I was shocked about the super-fast AF system and the pretty good image quality. The only thing I was really missing was a proper grip and suddenly Olympus came out with their new flagship, the E-M1. A couple of weeks later my local camera store had the E-M1 in stock and I went there to try it out. I couldn't resist and bought one. Usually I am not that guy who is changing his gear so rapidly but the mirrorless world was new to me and I had to find out what would work best for me.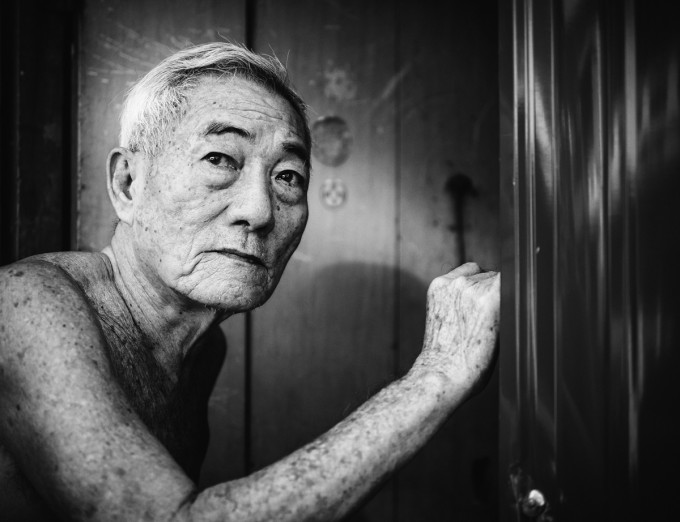 So, how does the E-M1 perform out on the streets? Well to date it's the best camera I have ever used for street shooting and there are several reasons to back this up:
Ease of use:
It has a proper grip and looks like an old SLR camera but it's still lightweight and very comfortable to hold, even though it's really small compared to a DSLR. The buttons and controls are very well designed and they are all very accessible. The only thing I don't like is the power switch on the left side, because it's much tougher to use the camera with one hand only, but it's definitely no deal breaker. And then there are the custom profiles you can link to the mode dial on top. That's pretty handy and allows you to change the set-up of the camera in the blink of an eye. Did I mention the viewfinder yet? It's amazing how good the EVF is even though I don't use it that often. Coming from a DSLR I was used to use an OVF but with a mirrorless camera I discovered how convenient it is to compose by using the display.
Reliability
The E-M1 is considered to be a professional camera and after using it for a while now I am absolutely sure it really is a proper tool. There was not a single second where the camera failed on me. I've never dropped it but I read stories about people who did and the camera had not one single scratch afterwards. I can't imagine a place where I wouldn't take the E-M1.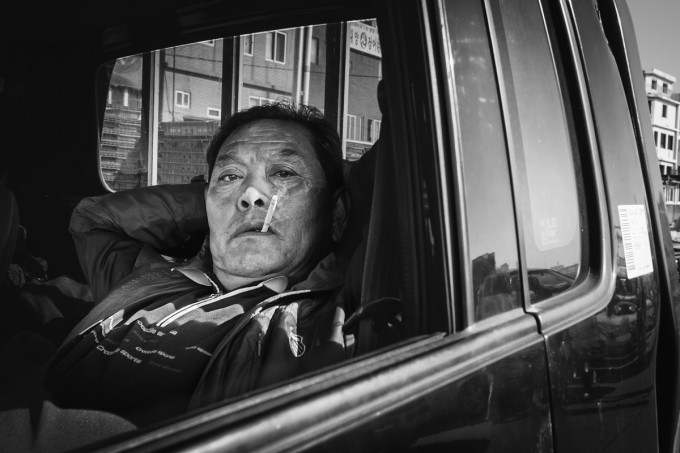 Precision
Out on the streets it's sometimes essential to be really quick to capture a certain moment and here is where the E-M1 really shines. It's absolutely amazing how fast and responsive the AF works. Sometimes I even use face detection and it can be really useful especially when there is no time to manually change the focus points.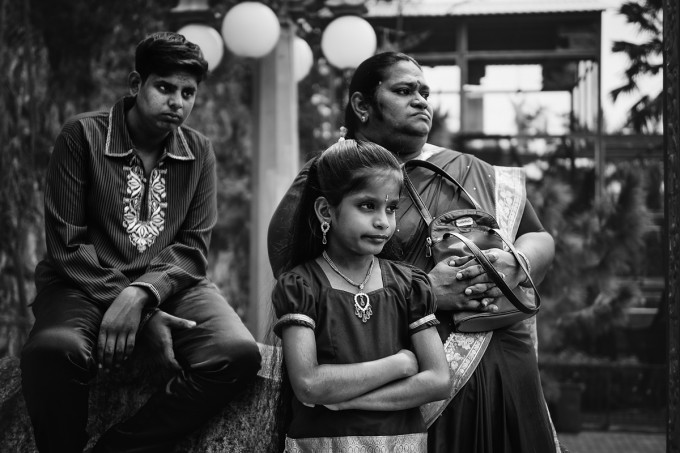 Quality
Of course, when it comes to image quality, it's no D800, but it's not as far away as the numbers might suggest. I am very comfortable with cranking the ISO up to 6400. Yeah, there will be grain visible, but at least to me it looks really pleasing. What surprises me the most was the dynamic range of this fairly small sensor. In post it is very easy to push the shadows like hell, wow that's something my old D700 wouldn't have done better.
I think at the moment the E-M1 is a damn good choice for all you street photographers out there. It's lightweight, powerful and can deliver very decent image quality. At the moment I am testing the Fuji X-T1 with the 23/1.4 and it seems to be a nice combo, but even though both bodies have nearly the same size, the E-M1 with the 17/1.8 is a lot smaller and the focus is noticeably quicker.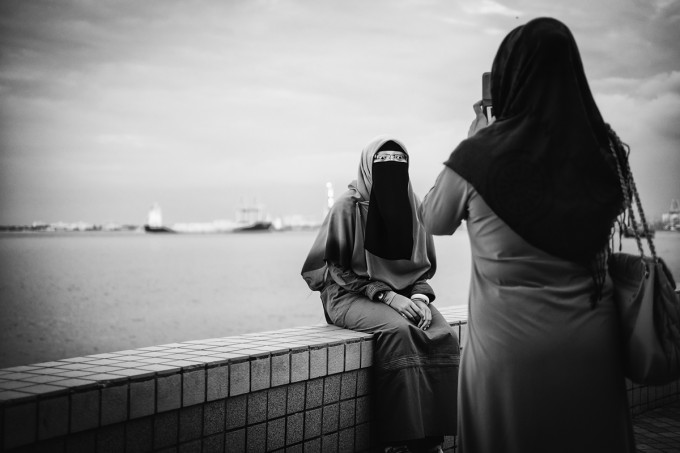 Oh, did I mention that I dumped my D800? I am going mirrorless only and I am happy with that decision.
If you want to check out my websites:
http://www.hochzeitsfotograf-rs.de/
or follow me on facebook:
https://www.facebook.com/RobinSchimkoPicture
Thank you all for reading,
Robin