A Panasonic GX7 and 20 1.7 II Update..still a great combo!
By Steve Huff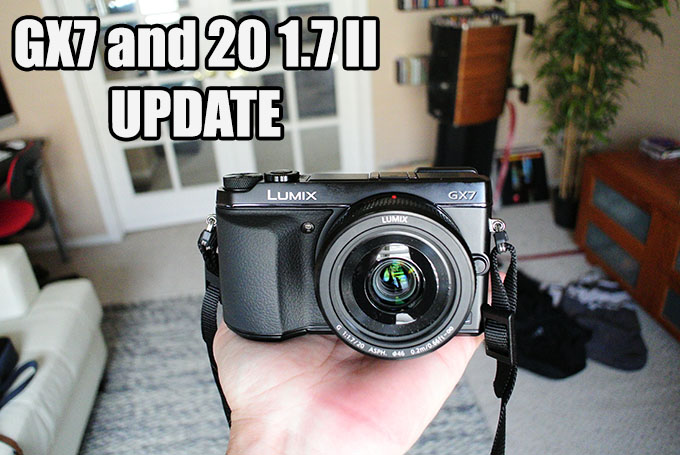 Just a quick update for all of you Micro 4/3 shooters out there. As some of you know, I have been shooting with Olympus cameras for the past couple of years and LOVING them, specifically the wonderful E-M1. I also enjoyed the Panasonic GX7 when I reviewed it but for me it did not stick around because I was loving the Olympus E-M1 so much. Recently I came across a used Panasonic GX7 in black along with a 20 1.7 II lens and I have been shooting it here and there for the past two weeks. Nothing major, just enjoying it and having fun with it! The only way to be!
Snapped a quick shot of this couple on a chilly day in Sedona. The guy saw me and hammed it up but his girlfriend and dog did not 🙂 The GX7 and 20 1.7 II combo provides very sharp results. Click the images for larger and sharper view.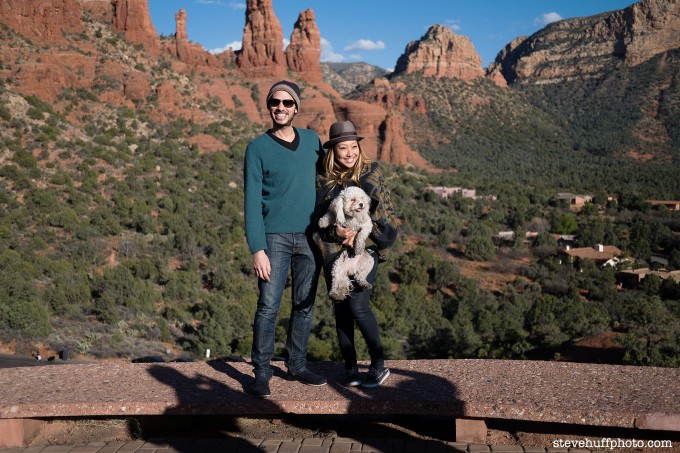 After these two weeks I have grown to really enjoy the GX7 more and more. While it is quite a but different from the E-M1 in many ways, the image quality is just as good it seems, just a bit different. The Panasonic cameras always have a different color signature and many love Olympus for the colors and many love Panasonic for the higher contrast look of the files. I find the Panasonic files seem to have more drama..more edge.
ISO 3200 with the 20 1.7 II at 1.7. I used the in camera HC B&W for this one.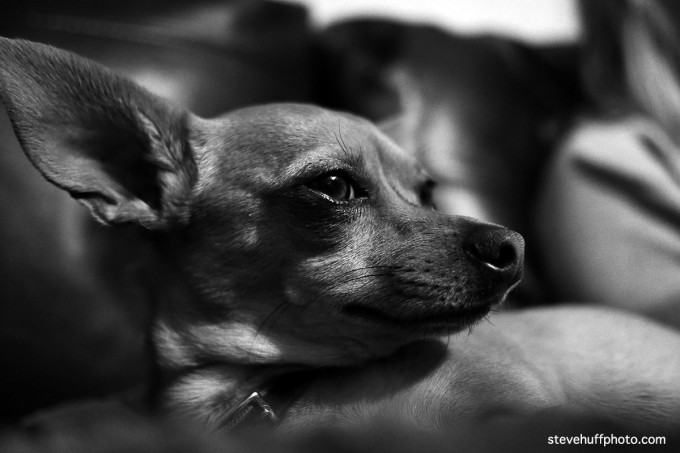 With the 20 1.7 II, the GX7 is a perfect walk around camera. Giving you a 40mm focal length magnification it is in between the popular 35mm and 50mm that many of us get stuck choosing between. With the 20, no need to choose, just go for the 40mm!
Around 6PM in Sedona AZ – deep colors here due to the fact that I dialed in some negative exposure compensation to richen up the red rocks and blue sky.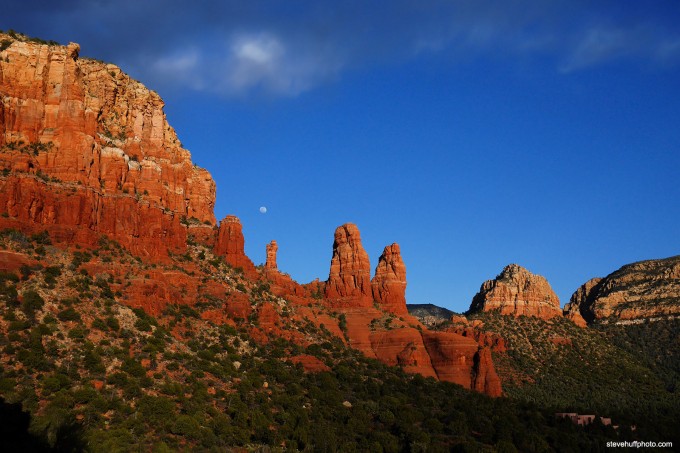 The GX7 in all black is pretty slick-looking. It looks more discreet than the silver and black version and is nice and light. I have also REALLY enjoyed the swivel EVF even though I am not a huge fan of the EVF quality or size. When compared to the new Fuji X-T1 EVF the GX7 looks tiny with off colors. But it does get the job done because as I have said, it really does not matter these days as ALL cameras can take a fantastic image.
Scorpion Hunting in my backyard at 8pm. These nasty little buggers come out when it gets dark and they hide in the crevices of the block fence. At night, with a backlight in hand it is easy to see them as they start to emerge for the backyard takeover. I'd guess there are probably 20-30 out there every night and one will make it into my house ever couple of weeks. I even had one under my blankets on my side of the bed last year. The sting of the Bark Scorpion is NASTY, they are the most venomous scorpion in the USA and the only one capable of causing DEATH. So much fun huh?
The GX7 and 20 1.7 II up close and personal…ISO 12,800, YES! 12,800 – f/2.8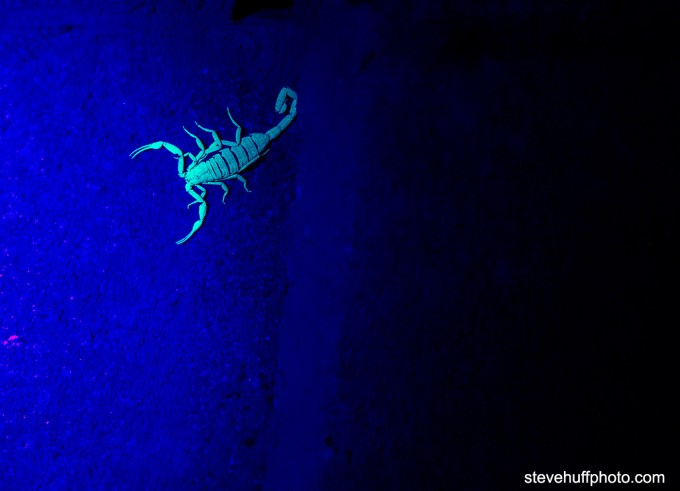 Today in 2014 there are so many awesome camera choices that ANYONE can get out there and enjoy photography, even with a lower budget, while getting super high quality images. Big money is not needed for truly spectacular image quality. Even though in todays fast paced tech world, the GX7 is already outdated to many, it is still a fantastic option for those wanting a simple, small, fast and high quality solution for their imaging needs. This camera and one lens would make a great family camera for all situations. Low light, good light, video, etc.
Add on the upcoming 15 1.7 and the delicious 42.5 Nocticron and you have a killer system that can do all kinds of neat tricks 🙂 But the 20mm 1.7 II is a gem. While not the fastest to focus it continues on with the legendary status that version one brought with it in a new shiny metal package. Overall, the GX7 is the first Panasonic I have really enjoyed since the amazing (for its time) GF1.
The black GX7 can be found at Amazon HERE
The 20 1.7 II can be found at Amazon HERE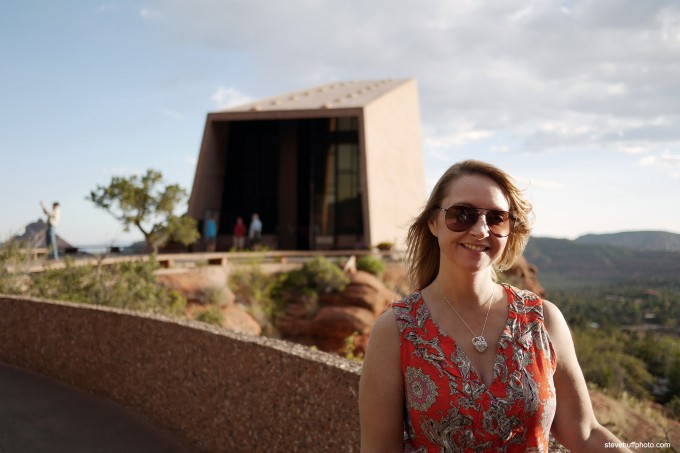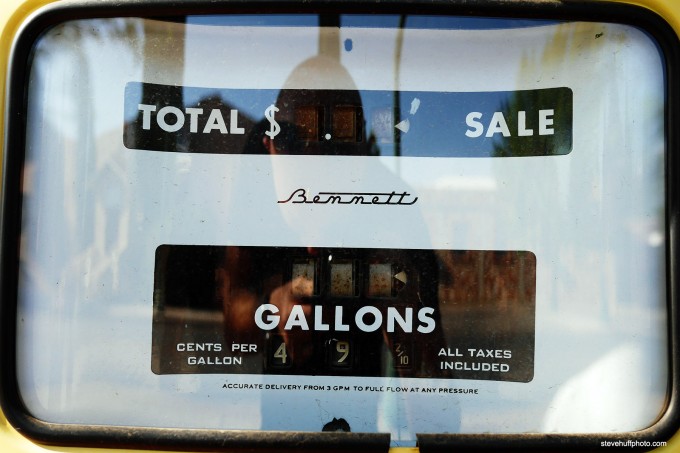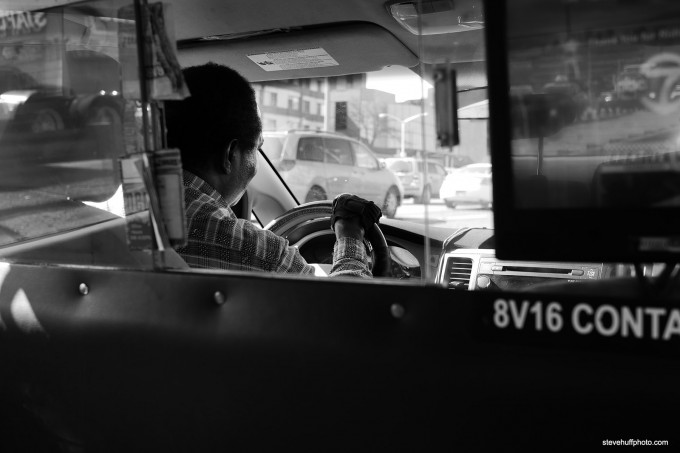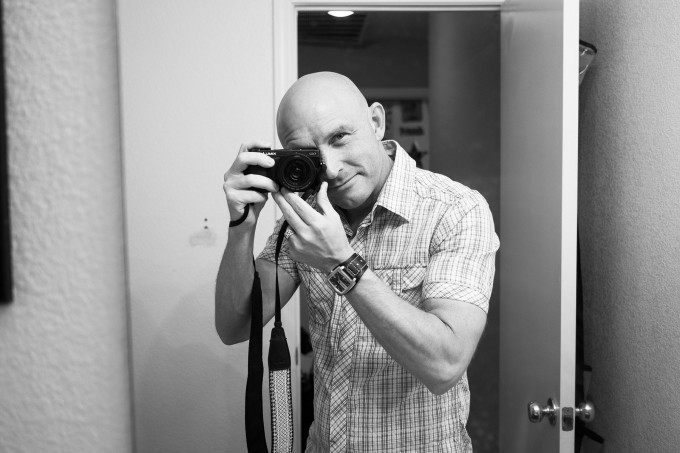 PLEASE! I NEED YOUR HELP TO KEEP THIS WEBSITE RUNNING, IT IS SO EASY AND FREEE for you to HELP OUT!
Hello to all! For the past 5 years I have been running this website and it has grown to beyond my wildest dreams. Some days this very website has over 200,000 visitors and because of this I need and use superfast web servers to host the site. Running this site costs quite a bit of cash every single month and on top of that, I work full-time 60+ hours a week on it each and every single day of the week (I received 200-300 emails a DAY). Because of this, I need YOUR help to cover my costs for this free information that is provided on a daily basis.
To help out it is simple. 
If you ever decide to make a purchase from B&H Photo or Amazon
, for ANYTHING, even diapers..you can help me without spending a penny to do so. If you use my links to make your purchase (when you click a link here and it takes you to B&H or Amazon, that is using my links as once there you can buy anything and I will get a teeny small credit) you will in turn be helping this site to keep on going and keep on growing.
Not only do I spend money on fast hosting but I also spend it on cameras to buy to review, lenses to review, bags to review, gas and travel, and a slew of other things. You would be amazed at what it costs me just to maintain this website. Many times I give away these items in contests to help give back you all of YOU.
So all I ask is that if you find the free info on this website useful AND you ever need to make a purchase at B&H Photo or Amazon, just use the links below. You can even bookmark the Amazon link and use it anytime you buy something. It costs you nothing extra but will provide me and this site with a dollar or two to keep on trucking along.
AMAZON LINK (you can bookmark this one)
B&H PHOTO LINK – Can also use my search bar on the right side or links within reviews, anytime.
You can also follow me on Facebook, Twitter, Google + or YouTube. 😉