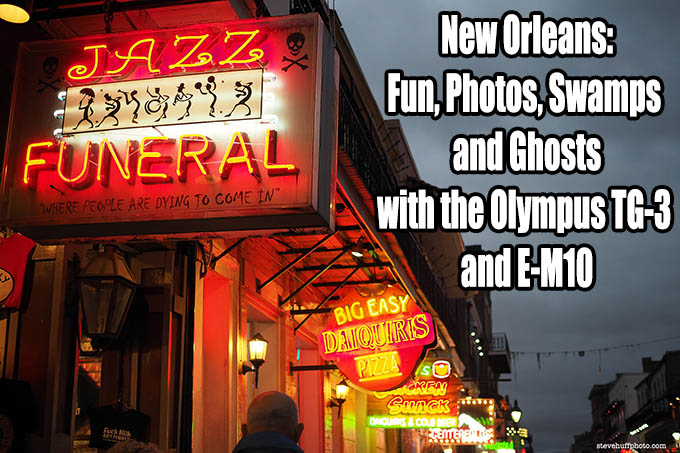 New Orleans for Fun, Photos and Ghosts with Olympus TG-3 and E-M10
Wow, finally I am at home relaxing in my Pajamas and with cup of coffee in hand I am feeling blessed in all aspects in my life. From happiness, to love, to living a stress free happy life.  I am wondering how in the hell I managed to end up so happy in life, so at peace, so fulfilled. In any case, it feels good to be back home after traveling for the past 11 days or so. For the past three days I was in beautiful and spooky New Orleans with Olympus camera and a few other bloggers. Why were we there? Well, it was a press trip to allow certain websites to test out the new Tough TG-3 camera as well as the E-M10, the mini E-M5 which is absolutely FANTASTIC! I reviewed it a little while ago HERE but I loved it just as much as I loved the E-M5 and E-M1. For the cost, it is quite amazing in its capabilities and equals the E-M5 and E-M1 in IQ, without question. For under $800 you get the E-M10 and Lens. Great buy. 
So after visiting my Mom for a week over Mothers Day I came home for one night and flew out to New Orleans for this trip that was to be jammed packed from morning until night. Going on a late night Ghost Walk, touring the beautiful Oak Alley Plantation, taking an almost two hour long Swamp tour to staying right in the heart of the French Quarter and hitting some famous pubs, bars and restaurants we sure did get a chance to see as much as we could in those 2 1/2 days. I have always wanted to see New Orleans as it is filled with a rich and sometimes tragic history. It seems like a place we should all see at least once in life.
At the Oak Valley Plantation shot with the E-M10 and the awesome 12-40 2.8 Pro Zoom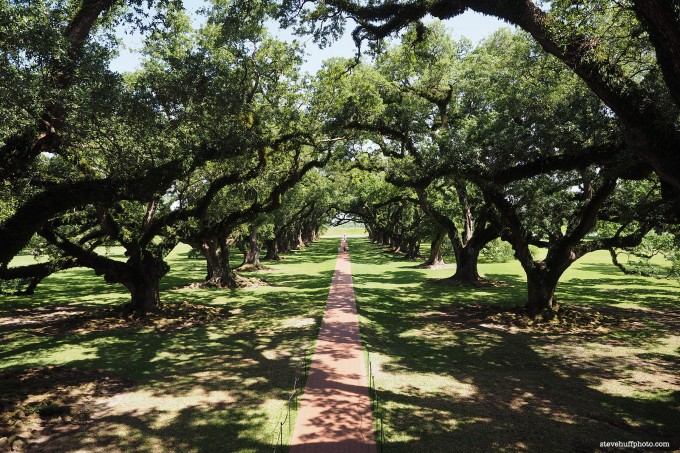 When I arrived to the W Hotel in the French Quarter I was boon away as it was smack dab in the middle of the quarter and with all of the rich history I was looking forward to just hanging out and shooting some images. But within 5 minutes of arriving I had to change and head down to the lobby to meet the group for dinner. As we took the walk to dinner it was a sensory overload with all of the people, the bars, the strip clubs, and all of the debauchery that the French Quarter is known for.
Shot with the E-M10 and 25 1.8 while heading to dinner on night #1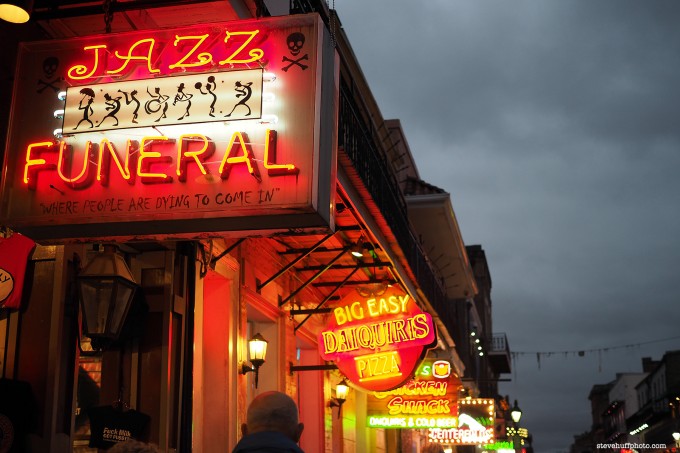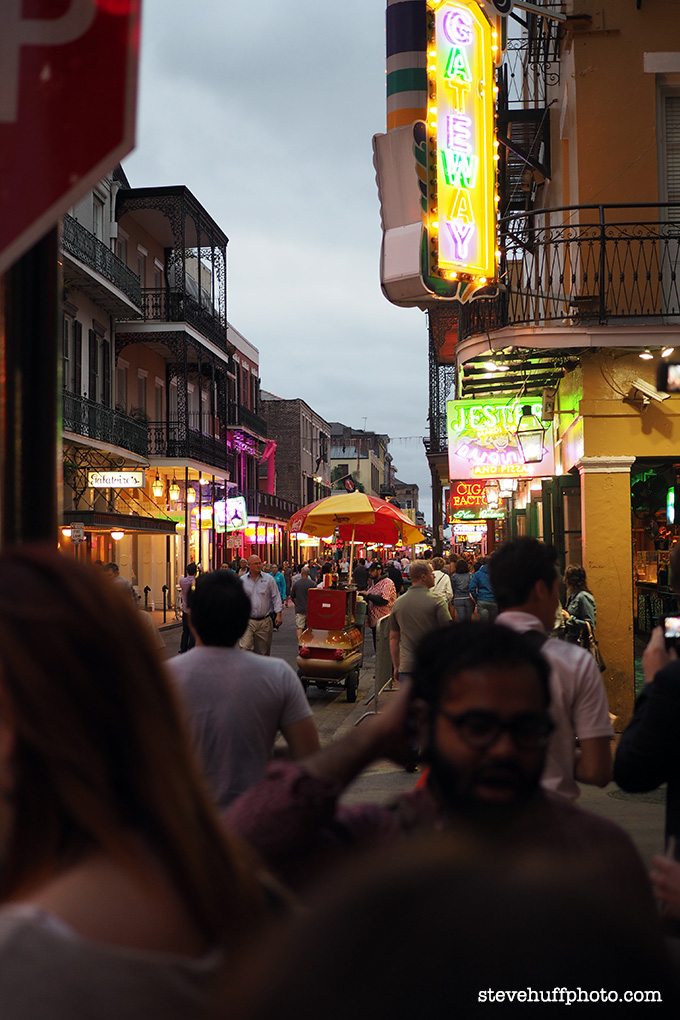 After some amazing food was into our belly we headed to a walking Ghost Tour that net up a local haunted bar. This was to be a 90 minute walking tour of the French Quarter at night while we were told ghost stories about the history of the area. Was good fun and we made sure to get a beer or two before the walk. The tour was not scary at all but more educational. Wether the stories were real or not I do know but it was fun to walk the city at night.
The Ghost Tour was led by this woman who was full of knowledge about the legends and ghost stories of the French Quarter. E-M10, 25 1.8 using grainy B&W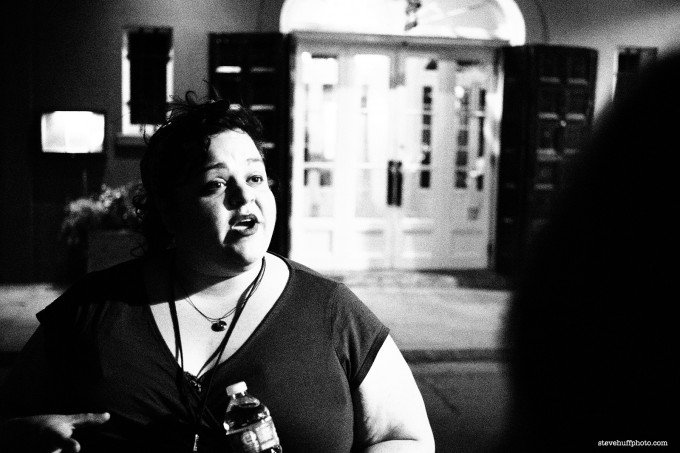 Next Up…
We ended up at a Karaoke Bar where we watched some fun to watch but horrible singers as we enjoyed a few drinks. I shot a few with the E-M10 in grainy B&W mode which adds massive grain but allows use of super high ISO without worry as you expect the noise 😉 resembles grainy old film in many ways.
E-M10 at the Karaoke Club but I shot the crowd below who was really enjoying the show.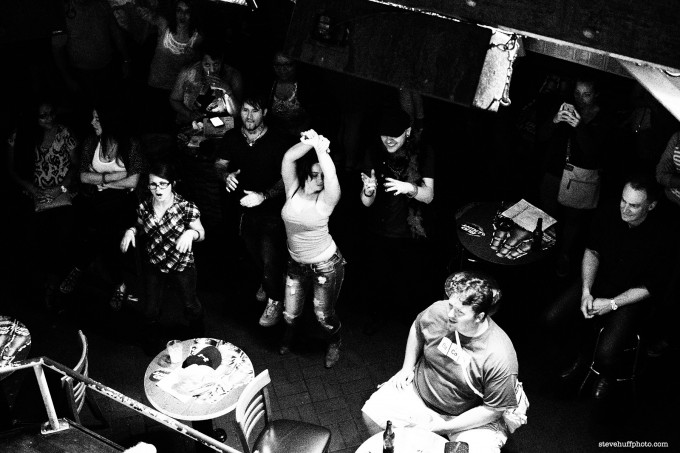 –
Mr. Chris Gampat from the Phoblographer was there as well as freelancer Laura Hicks. 25 1.8 in darkness and grainy B&W mode. Not sharp due to motion blur but captures the moment.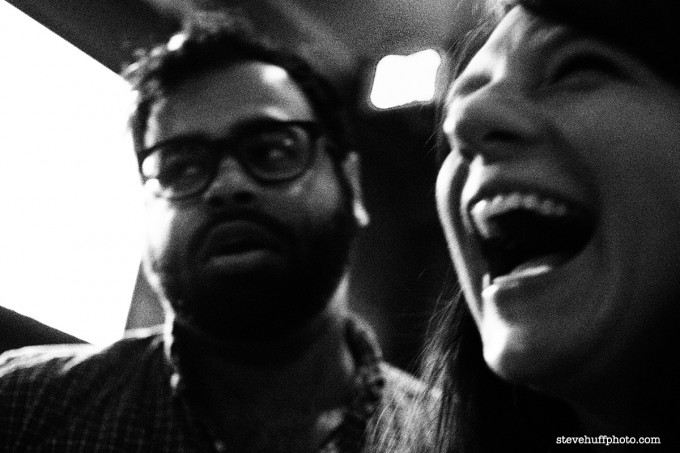 –
A club nearby had a live band and I grabbed this shot through the street window with the 25 1.8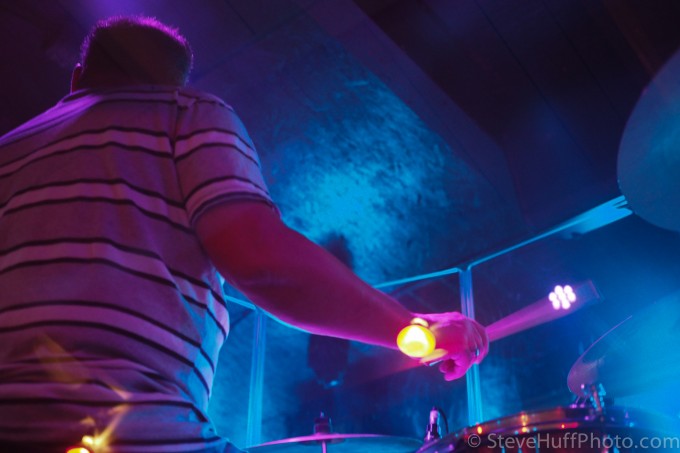 –
Two of the wonderful ladies who are with Olympus. They made sure we all had a great time while using their latest cameras. E-M10 and 25 1.8 in Grainy B&W.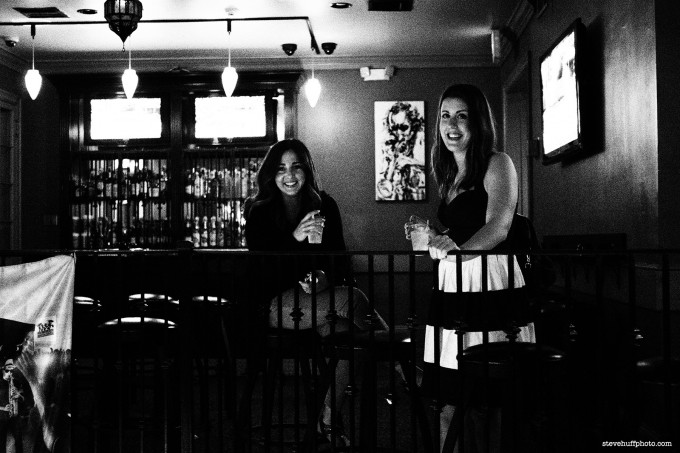 –
Lots of music in the French Quarter!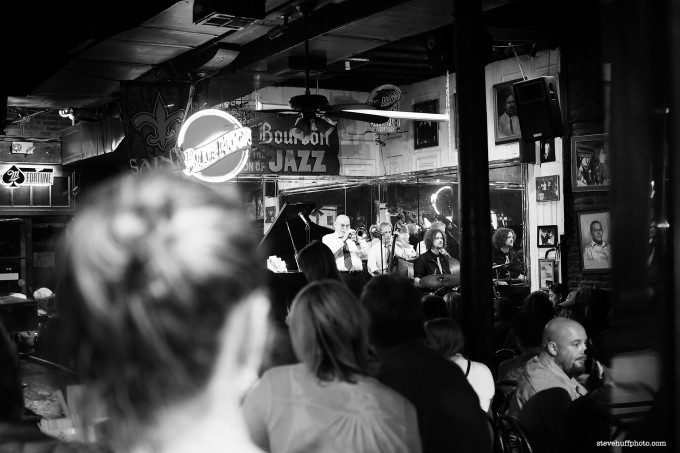 –
With night# 1 wrapped up I was back in my room for some much-needed sleep.
Trying out the Tough TG-3 on Day 2 at the Oak Alley Plantation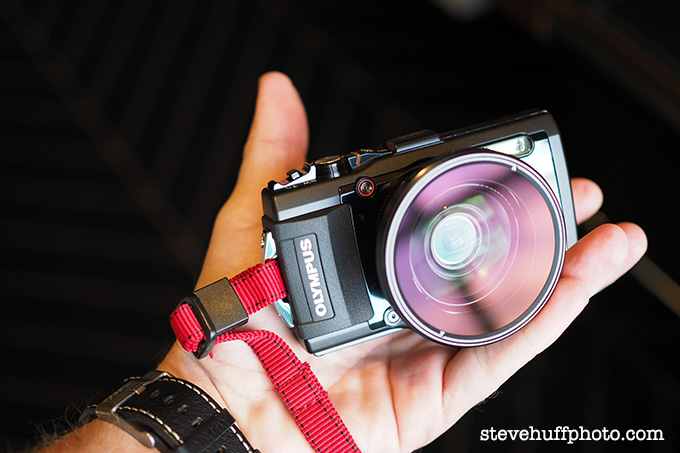 At 6AM the alarm woke me and I prepared for the day by getting ready, answering some e-mails and eating a good breakfast. This was the day of more tours and it started out with a bus ride to Oak Alley Plantation which was gorgeous of course. The weather was in the 70's with some sun and I could not have asked for better. We learned about the history of the plantation and was able to snap some shots. This was the day I also was able to test out the new Olympus Tough TG-3.  I have never tested the TG1 or TG2 because I was never interested in an all-weather point and shoot. After using the new TG3 for two days I went to Amazon to pre-order one. At $349 it is a crazy steal of a deal and will take all kinds of abuse being shockproof, weatherproof and waterproof to 50 feet. It has high def video, slow motion high-speed video and a very cool Microscope mode that is unlike any macro I have ever tried. At $349, this guy is a must own for anyone who needs a good all around TOUGH camera to survive the elements around them. While not the last word in image quality it is very good for what it is, a small sensor P&S built into an indestructible body.
With the Ring Light, which is a must own for this camera! Snaps on and off easily and works GREAT!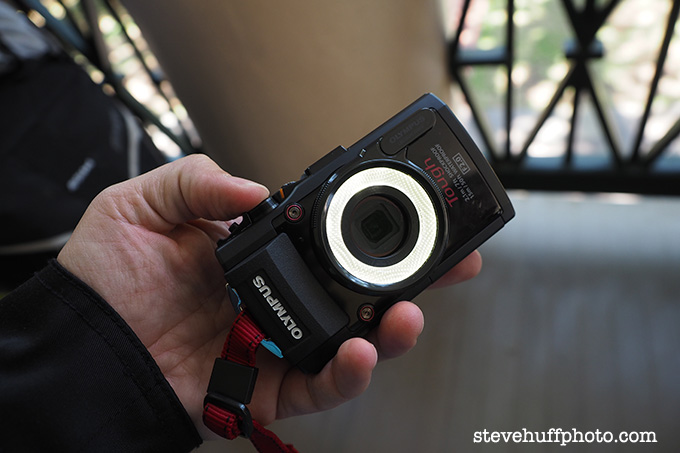 You can pre-order the TG-3 HERE at Amazon. Ships in 3 weeks or so according to Olympus. $349. They also sell a wide-angle converter, a tele converter and the coolest ring light I have ever seen for around $40 that makes the Microscope mode work unbelievable well.
Here are a few shots I snapped with the TG-3 tough while at the plantation and the swamp tour: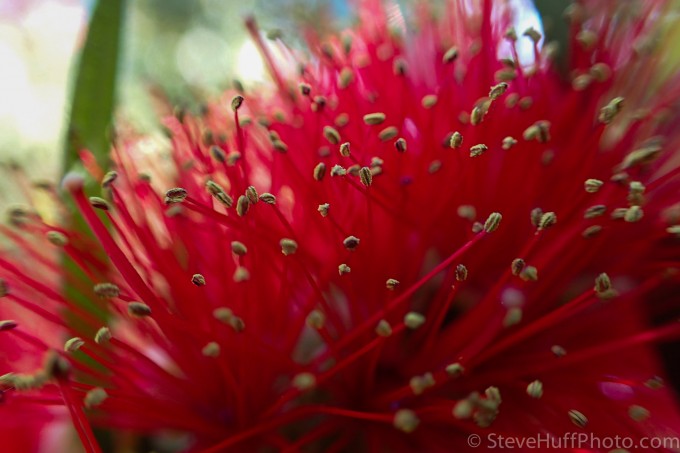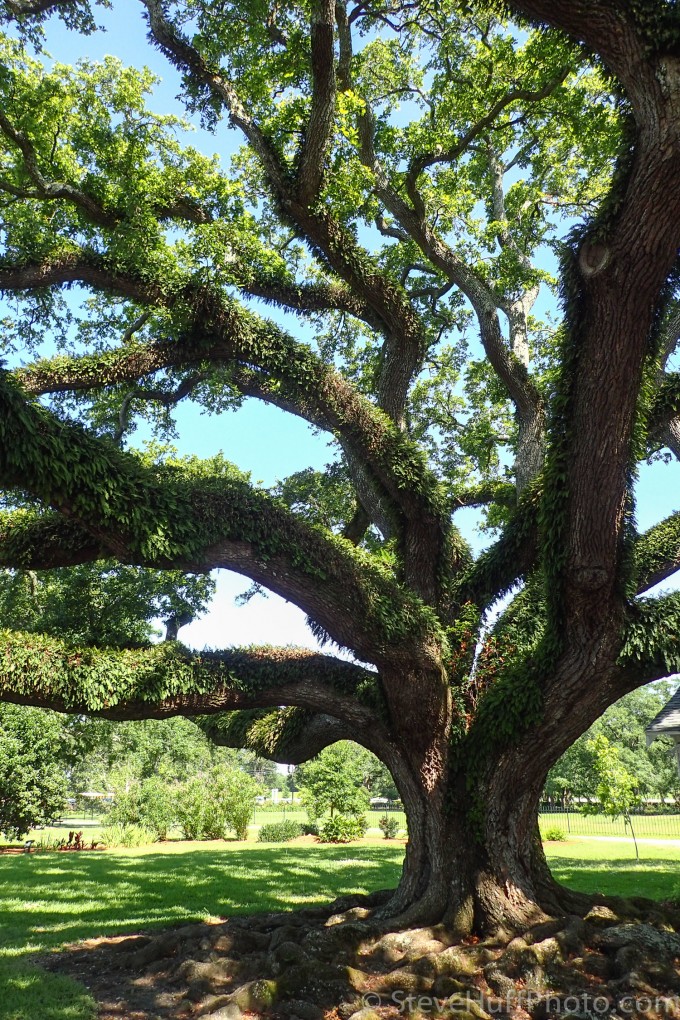 –
You can see the reflection of the ring light in her eye while in Microscope Mode. I could have gotten closer but did not want to touch her eye!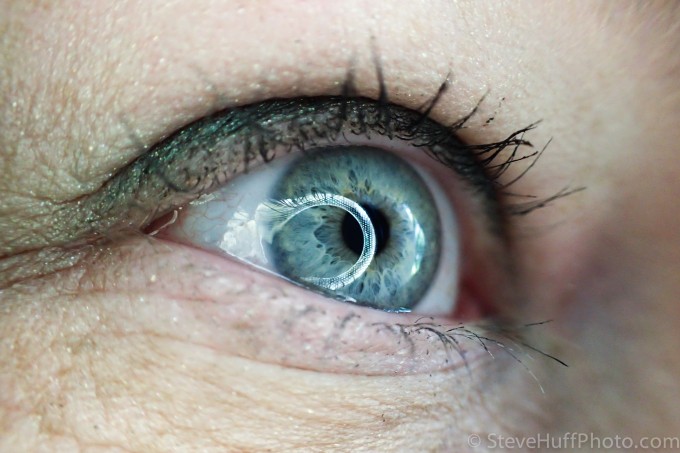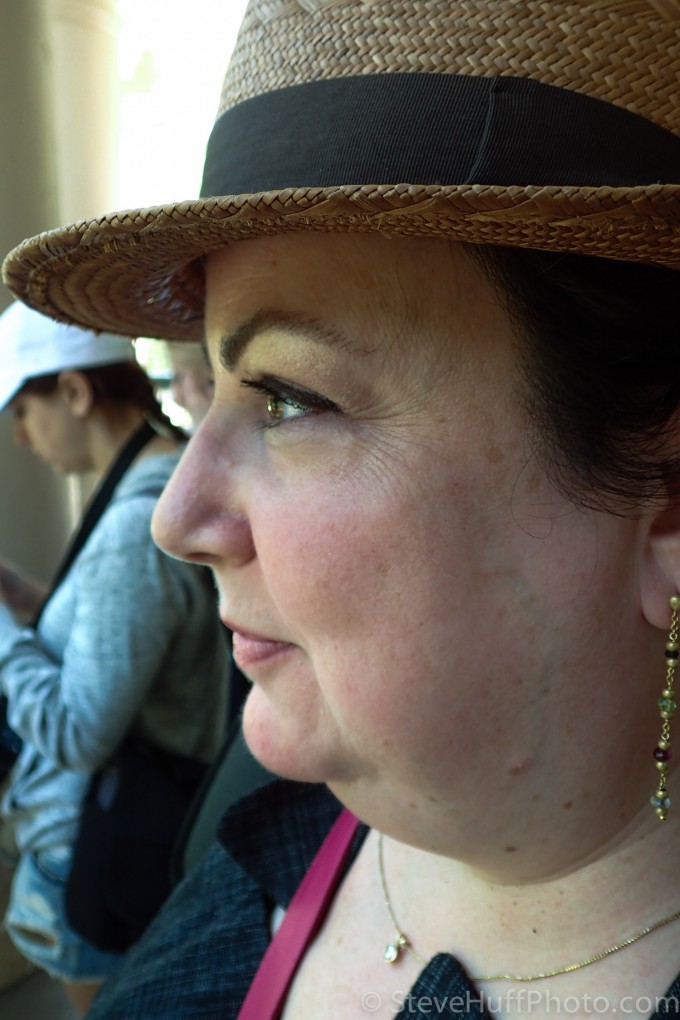 –
On the Swamp Boat Tour…behind me..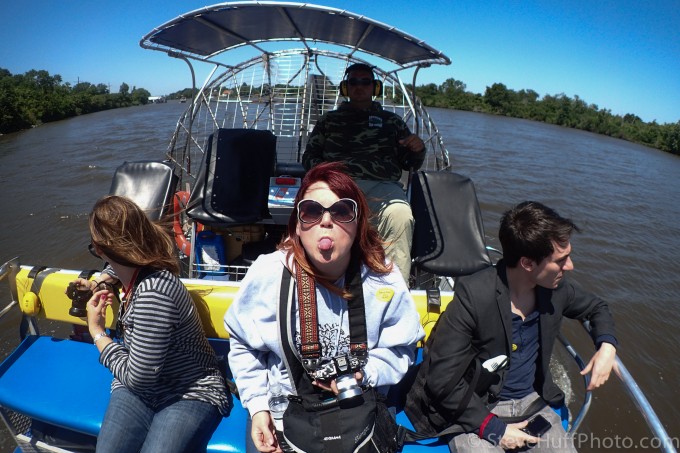 and seeing some gators up close…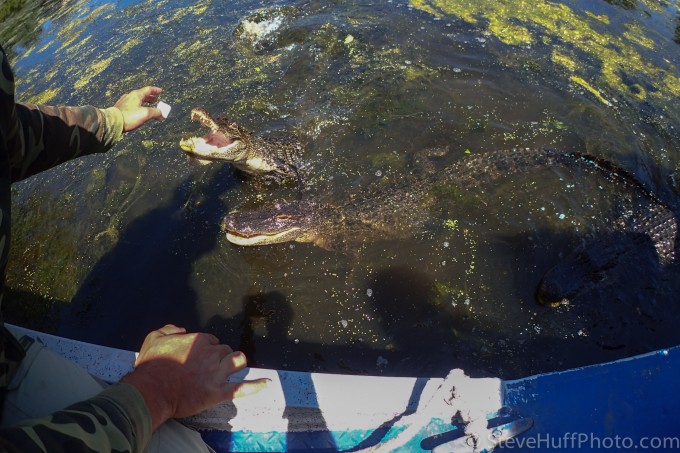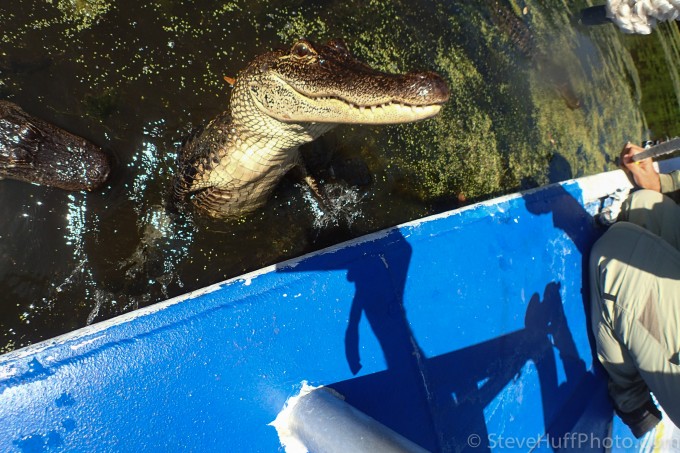 At one point I dubbed the Tough into the swamp as an alligator came for it. A couple of us tried this and I shot some video but the camera was sideways so the video is not very good. Still, the Tough captured HD video while dunked in a nasty swamp!
Below: Microscope mode as  the camera and light were set on top of my ring…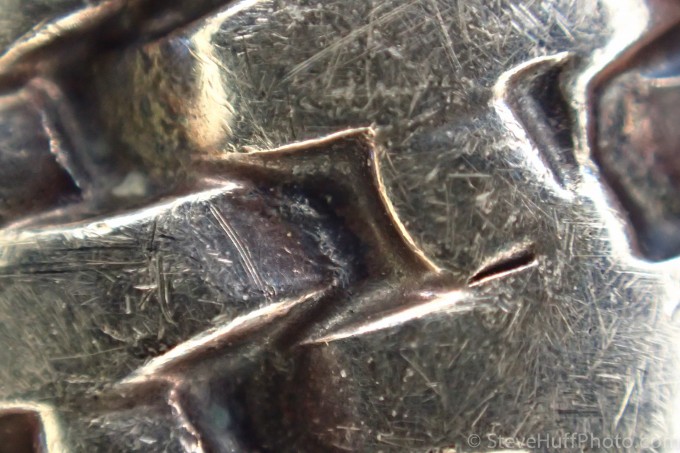 –
…and here I literally laid the camera down on my hand – yes, the lens rested on my hand and still focused – Microscope mode. Looks like I need to moisturize! Damn.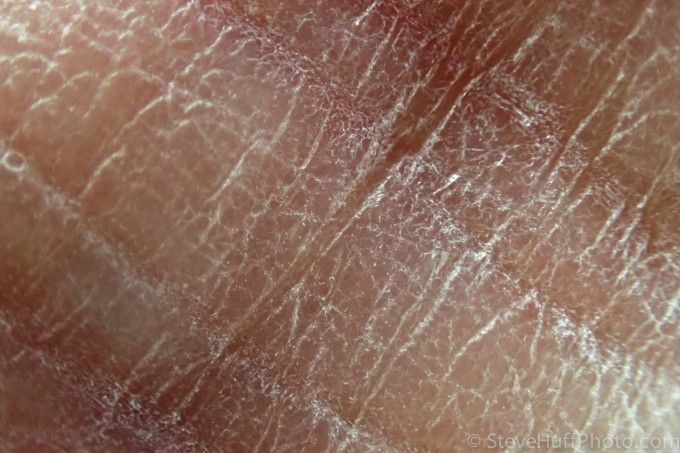 Overall my 1st impression of the TOUGH TG-3 was amazing. Fantastic! The $349 body is well worth it for those who want a take anywhere all-weather all activity camera. Add in the ring light for under $50 and the Wide angle lens for around $109 and you have a pretty capable little system that will withstand drops, kicks, water, snow, ice and anything you throw at it. Microscope mode takes it over the top and is easily accessible with the dial. Just turn it to the little image of the Microscope.
The Tough is one tough cookie. I even dunked it in a Lilly pond and when I took it out this was the image I snapped: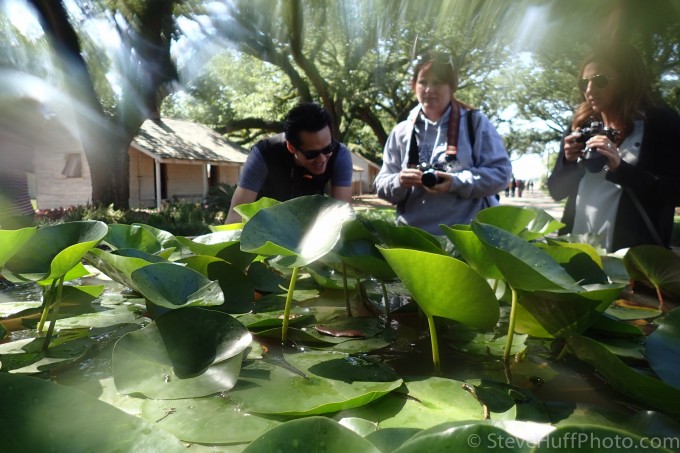 After this I dried it off and it was performing just as it was before. No damage to the camera, lens, internals or memory card.
But back to the Plantation and Samp tour. I also shot with the E-M10 and 25 1.8 and 75 1.8 while there and came away with some great quality shots. Keep in mind, all of these shots are OOC JPEGS. No RAW. Olympus can pull of JPEG very well and the E-M10 is no exception.
Here are some shots with the E-M10 and various lenses:
The E-M10 and 12-40 Zoom at 2.8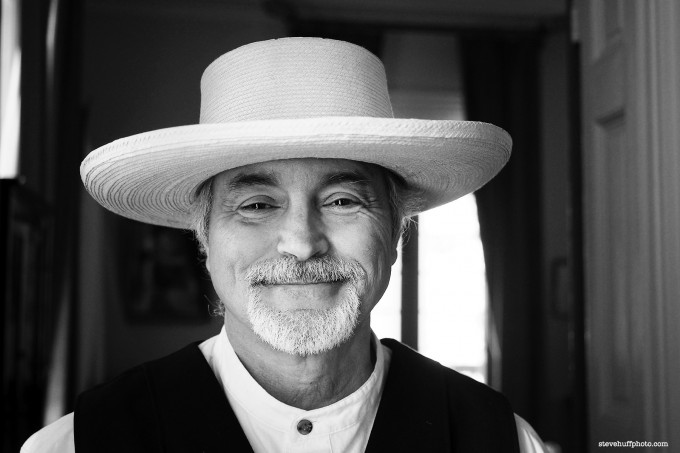 –
The E-M10 and 75 1.8 wide open, natural light.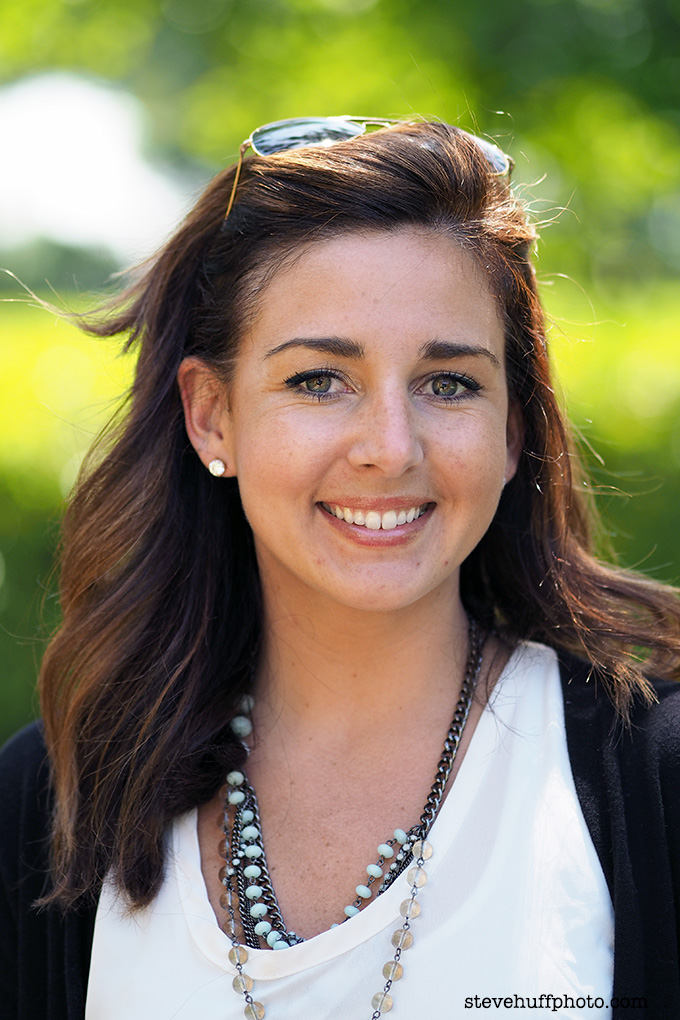 –
Some behind the scenes antics..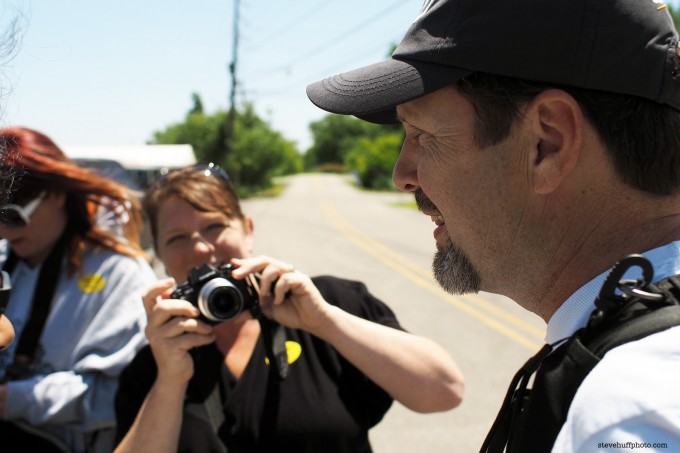 –
On the boat I shot the other boat with the 2nd half of our group with the 75 1.8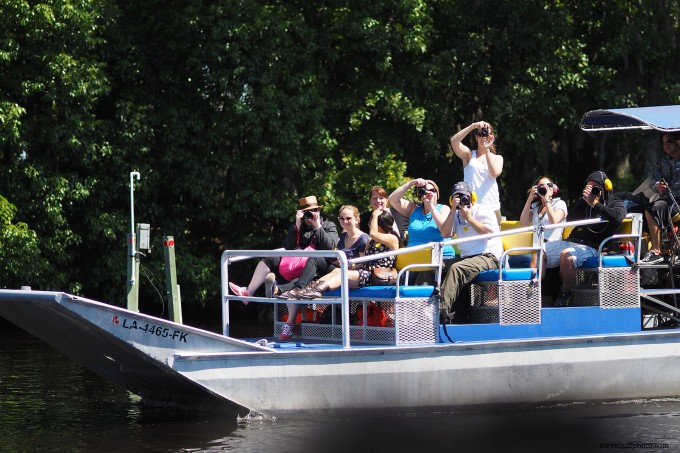 The eyeball of my new friend, Mr Alex McClure, an Olympus trailblazer and amazing photographer based in Phoenix AZ. Shot with the E-M10 and Voigtlander 17.5 at 0.95!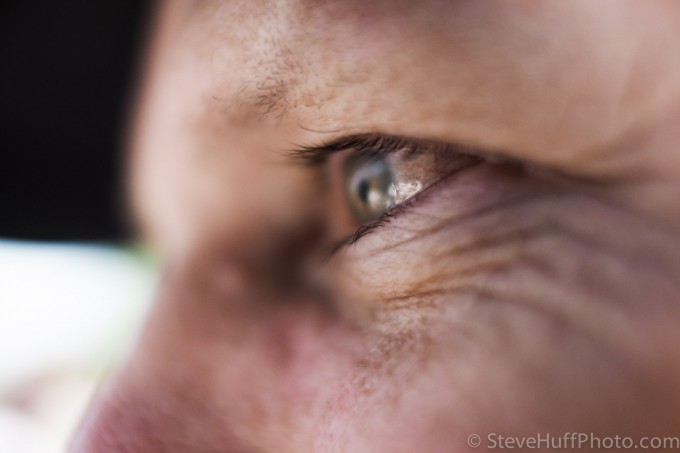 –
More fun with the E-M10 and 75 1.8…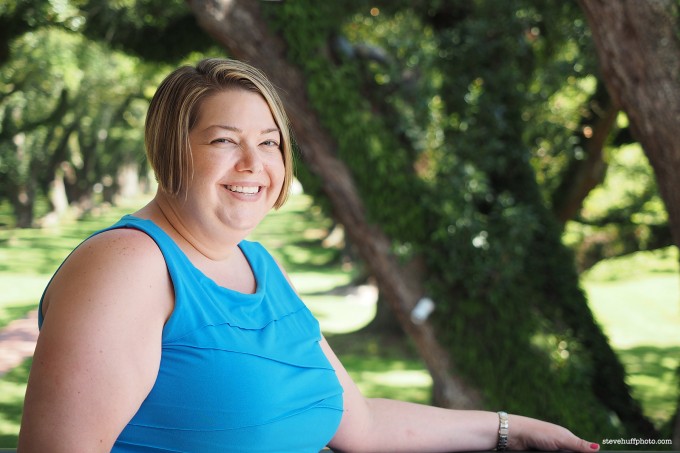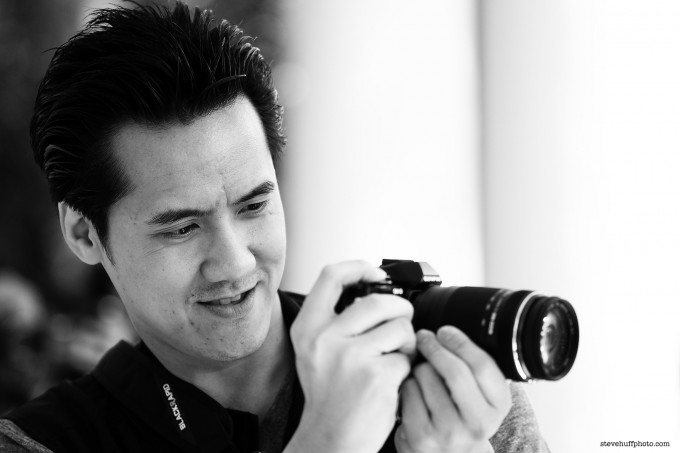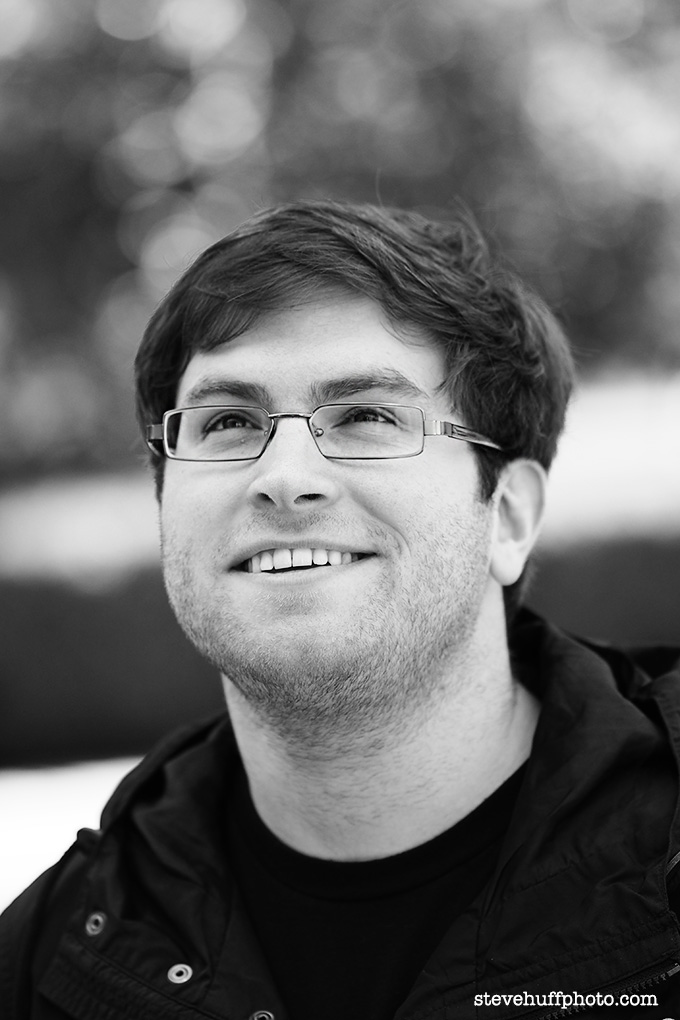 The final night..
After the tours we were able to get to the hotel and freshen up before dinner and another night out in the French Quarter. On the way to dinner I took along the E-M10 and my 20 1.7 II and shot a coupe of snaps along the way in Grainy B&W mode..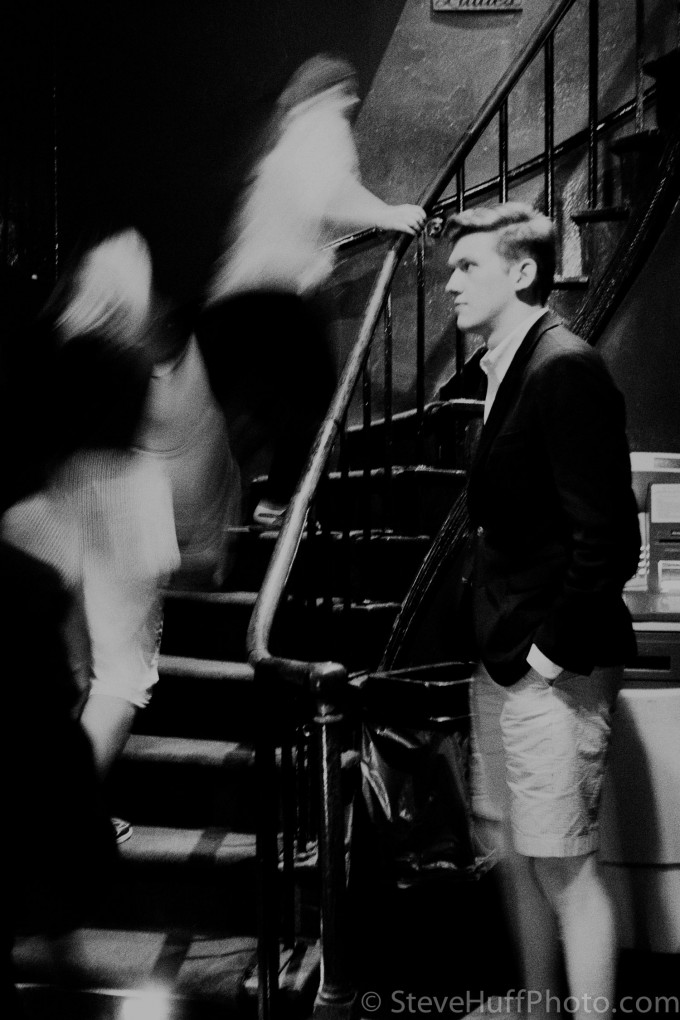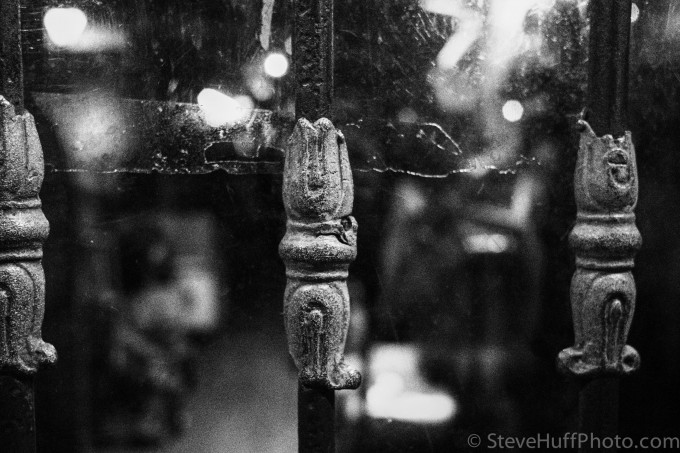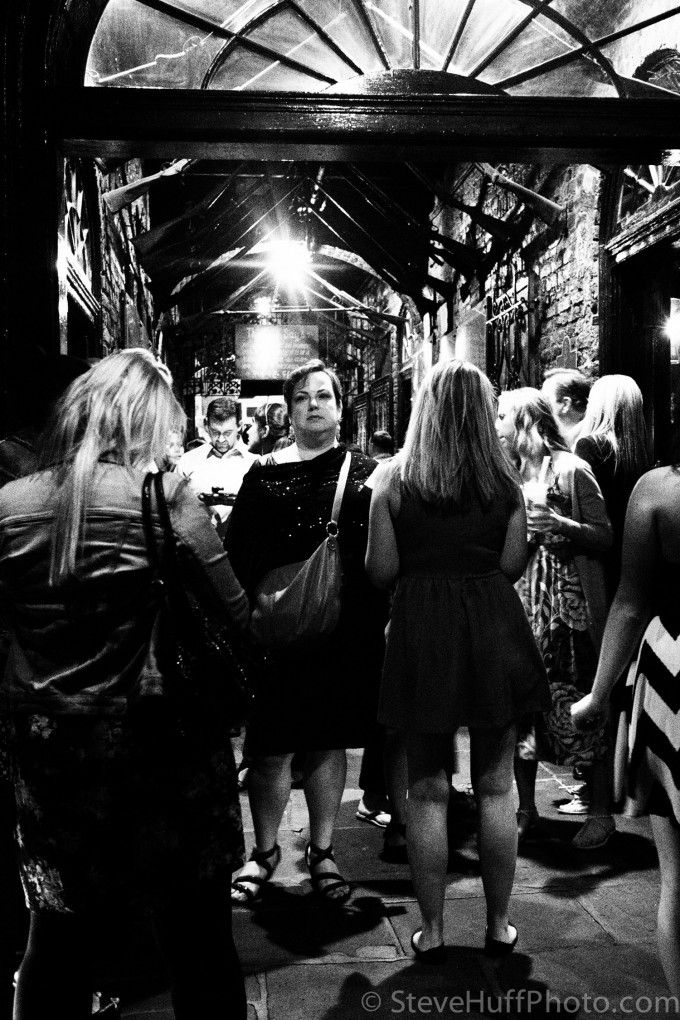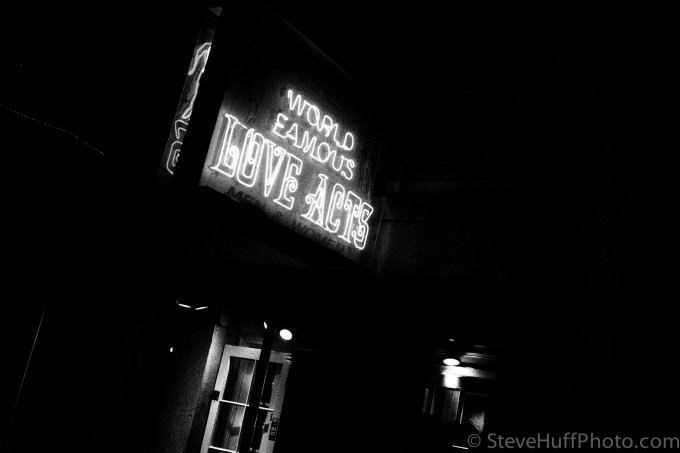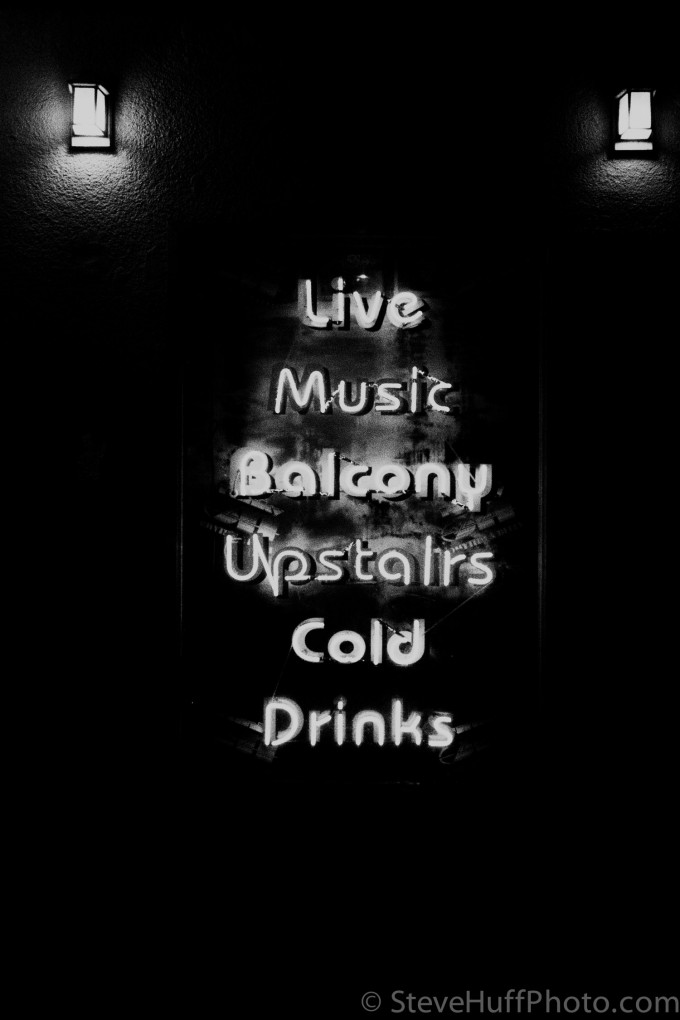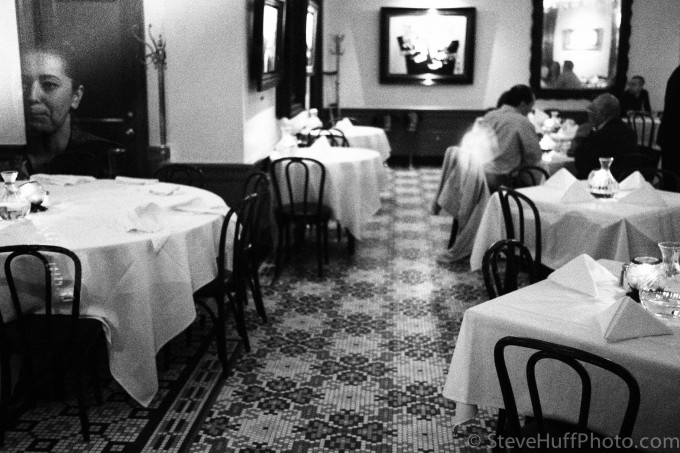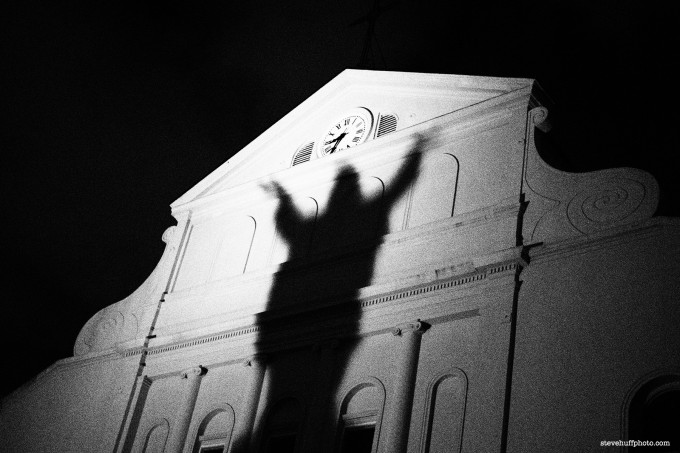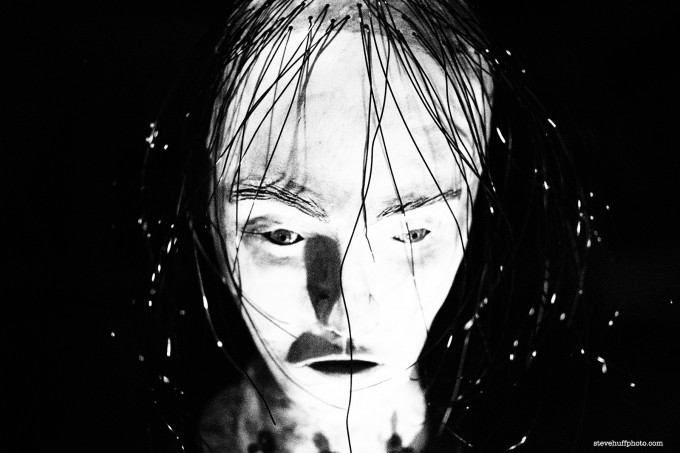 I had a blast in New Orleans but the only problem is I did not have any personal time to explore. That means I must go back soon for a few days to see all that it has to offer. Just the little taste I had of the sights, sounds and food all told me it is a special place. I highly recommend the E-M10, as I did in my full review of the camera HERE. The new TG-3 is one hell of a camera as well and priced right. You can order that TG-3 HERE. The ring light is HERE.
So I thank Olympus and all of those who were there along for the ride. Was a great time of fun, friends and shooting!
Steve