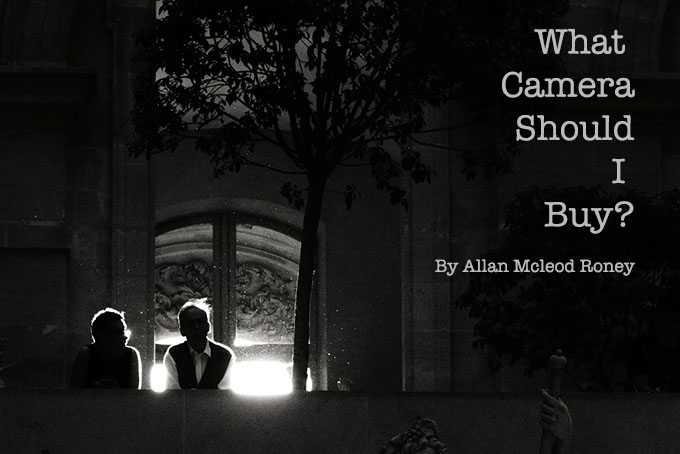 (From Steve: So I received this email the other day from Allan and really enjoyed the article and the photos. Allan has submitted a daily inspiration before that you can see HERE but this post really struck a chord with me as I get this question constantly! "What camera should I buy". I was asked about 18 times last week and 11 out of those 18 times I said "Sony RX100", and there are many reasons for this. First, price. At $500 it is a GREAT buy. Second, it is very versatile and does so much so right. THIRD, it shoots decent video. It fits in your pocket, looks nice, feels nice and does good even in lower light. For most who are looking for an every day camera..those who are not complete photo nerds and enthusiasts and those who want a great all around family or vacation or even semi serious camera, the RX100 is fantastic. Yes, the RX100 III is out any day now and you get even more but it also comes in at $300 more. Then you have the Stellar, which is a pimped out RX100 V1 for $2k. 😉 Any way you slice it, the RX100 is a great little camera and Allan's shots below are some of my fave I have seen from this camera. Enjoy his article and be sure to visit his blog HERE or his Flickr HERE to see more from him!)
—–
What camera should I buy? Why, the RX100 of course!
by Allan Mcleod Roney – His website is HERE
A question I receive regularly, and one I always give a dishonest answer to.
It's not that it's my intention to obfuscate. It's just that the right answer is invariably the one the requestor doesn't want to hear. A good example of this was one of the more recent "what camera should I buy" questions I received.
"Hi Al, I love your Flickr (always a good start), and I was wondering, should I get a Nikon DXXX or a Canon XXXD?"
"Well, what are you wanting to do with the new camera?"
"I'm wanting to shoot pictures of my pals on holiday, maybe take it hillwalking etc. And if I like that, maybe teach myself photography"
So usually at this point, I will go into my usual spiel about "well, you know, these cameras are 'much of a muchness', it's really based on preferences". Those preferences usually relate to functionalities of the type a novice really won't understand. Essentially, they're the same. This time, I thought I'd try giving them my honest answer;
"You know, there's another option. Buy yourself a quality compact. Not one of those 'useless after a hot day' compacts, but one of the top quality 'premium' compacts"
"yeah, but I want a DSLR"
I could regale you of a myriad of people who have taken my advice to buy a Nikon or Canon DSLR, who subsequently had a honeymoon period with said camera, then left it on a shelf to gather dust. The problem is that DSLR's are big cameras. They're not made to keep on your person. They only tend to be taken anywhere when your primary motive is to take photos, and given that most times we leave the house is for reasons other than photography, it gets left on the shelf.
I suggest a compact for a very simple reason – it will go most places with you. You don't need a reason to take it. You just stick it in a bag or pocket, and it's there with you wherever you go. Of course there's a natural counter argument that is "I have an 8MP phone". Yes, you do. But it doesn't have an optical zoom, it doesn't quite have the picture quality if you're 'thinking of taking it seriously', and you can't take photos in less than ideal light.
So for the price of a cheap DSLR kit, you can get yourself a quality compact. My favourite (and most used) camera is my wee compact, a Sony RX100 (now available for about £300 or $500 US) – I've added photos below taken with this camera where I wouldn't have got the shot if I had a DSLR – it simply would not have been on me at the time. You'll take on your holidays, you'll take it on your hill walks and if you're serious about taking photos as a hobby, you'll concentrate on the basics of light & composition with a camera that will serve you better that a DSLR will. And that's my honest advice.
As always, click-through for larger pictures: