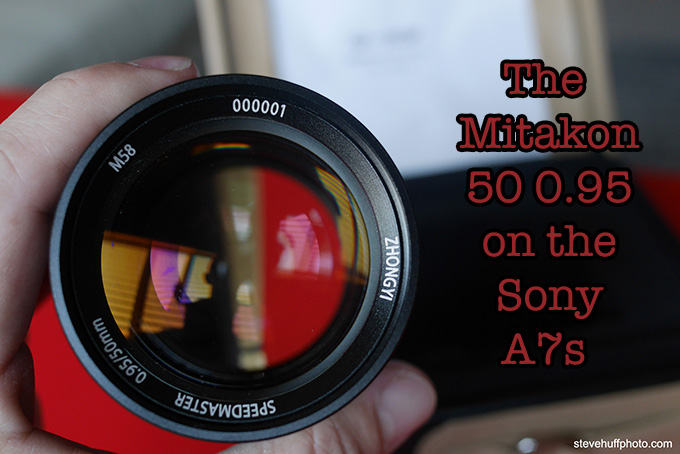 The Mitakon 50 0.95 lens Review on the Sony A7s
My Review of the Mitakon 50 T 0.95 Lens as used on a Sony A7s camera by Steve Huff
It appears that B&H photo is taking orders for the popular Mitakon 50 0.95 (see the review I posted earlier today) with a ship date of 2-4 weeks. You can pre-order HERE direct from B&H Photo.  
All images here shot as JPEG on the Sony A7s (review of the A7s is HERE)
A few months ago I wrote a first look on the Mitakon 50 0.95 lens for Sony E mount cameras. The Mitakon is a unique lens in that it is built like a tank to a very high level, comes in a deluxe hard shell case and is uber fast at 0.95. It is also a full frame lens, so basically it is MADE for the Sony A7 series of cameras which all have a full frame sensor. It CAN be used on APS-C E-Mount cameras of course but the full benefit comes when using it on full frame. There is no real vignetting issue (though there is slight vignetting wide open), no color issues and at the price of the lens (which is now $999) it is a great buy for anyone looking for an artistic lens for their Sony A7, A7r or A7s. if you can find one for sale that is…
My 1st look of the lens in April created a buzz and many shooters ordered the lens. I must have had over 75 e-mails from those who said they placed an order within a couple of days of my post. Wow. Only if I made a commission 😉 So it seemed to generate quite a bit of attention, and that was with my 1st look and a few other blurbs from others online at the time. Today, four months later there are a few others who own the lens and more is being written about it on various online forums and sites.
My months of use with the Mitakon, still enjoying it!
The Mitakon really surprised me and here I am now four months later, still using it and still enjoying the hell out of it. I have been shooting with it on the Sony A7s as I felt that this combo would be the ultimate low light dream team. An 0.95 aperture lens with a camera that can shoot in darkness as it is. Wow. I used this lens in such darkness that required 0.95 and ISO 102,000. INSANE, but man, it has the capability to be used in some crazy situations when it comes to available light. As of today, August 2014, the A7s is my favorite and most used camera. Pictured below is an A7 with the Mitakon, from my 1st look report.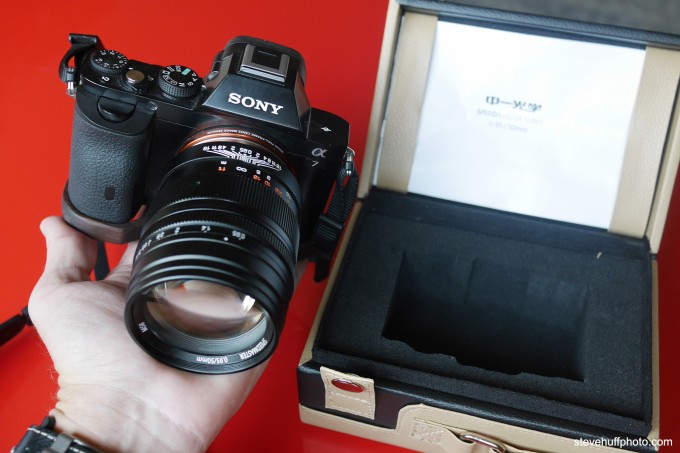 This post will be my follow-up to my 1st look (which can be seen here) and I have found that using it on the A7s to be the best experience yet. The color is fantastic, the depth is superb and even the Bokeh is very pleasing in many shots.
Shot wide open with smooth Bokeh. Shot as a JPEG and accidentally had it in Vivid mode but still looks pleasing. Sharpness is there and color is as well. Sony A7s.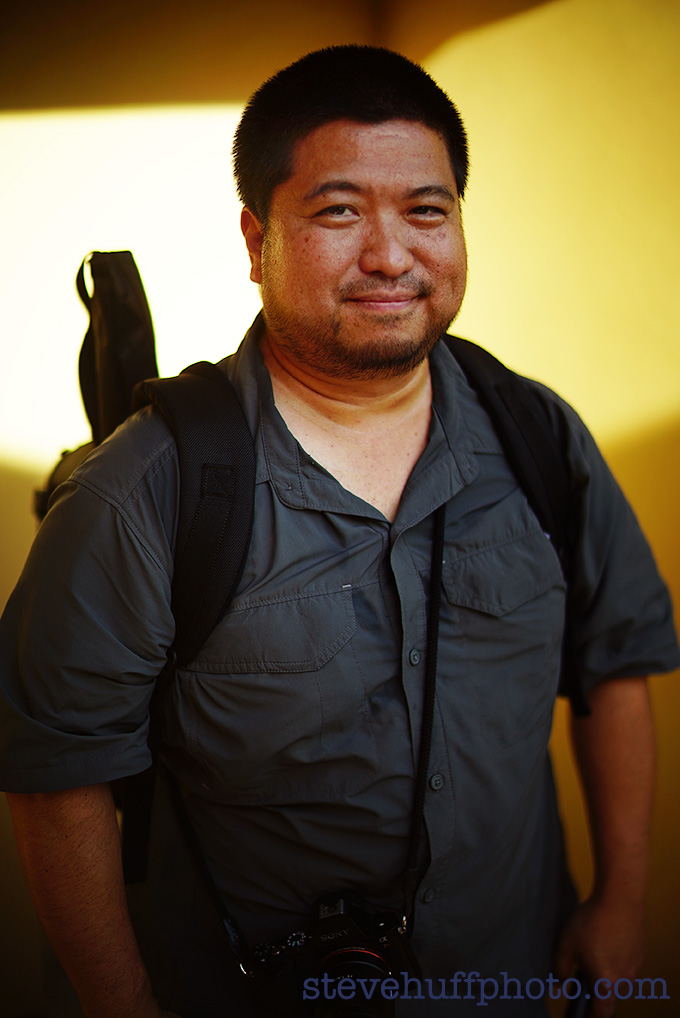 I wanted to use the heck out of this lens before writing this as I was making sure the lens would not fall apart on me or have some other serious issues. To date it has performed flawlessly and is still as solid as it was on day one. I even lucked out and had serial # 000001 sent to me. Yep, the first production model off the line. The fit, finish and performance has gone above and beyond the price range. When you consider that the full frame Leica 50 0.95 Noctilux goes for $11,000, ($10,000 more than this one) and that they are both full frame 0.95 lenses built to a high standard..it makes you wonder..$10k difference? Does the Leica have that much difference in its build and feel and performance? Well, no it doest. The Leica is indeed the much better lens but I would say it is about $2,000 better, not $10,000 better. The Leica will have a better build, is heavier, larger and sharper (when calibrated correctly) and will have world leading Bokeh quality unlike any other lens made. It will also have more CA/Purple Fringing, which is odd but true. The Mitakon is surprisingly absent of CA from my shots (in which I have not seen much of it at all).
Smooth, silky, nice color once again and fantastic sharpness and transitions from sharp to blurred (DOF). Sony A7s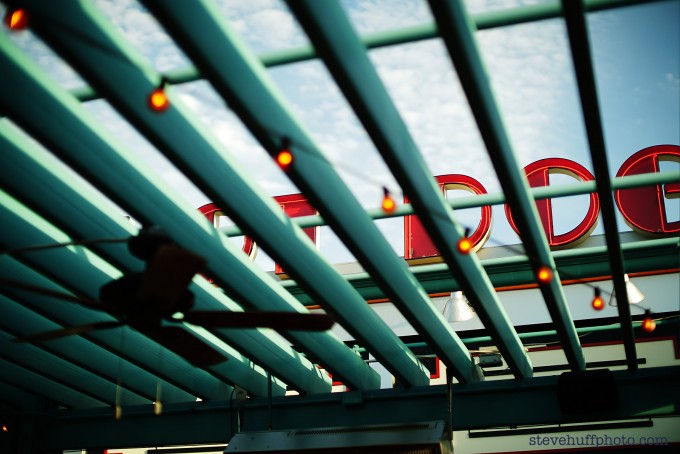 –
Bokeh test..looks good to me for a $999 lens.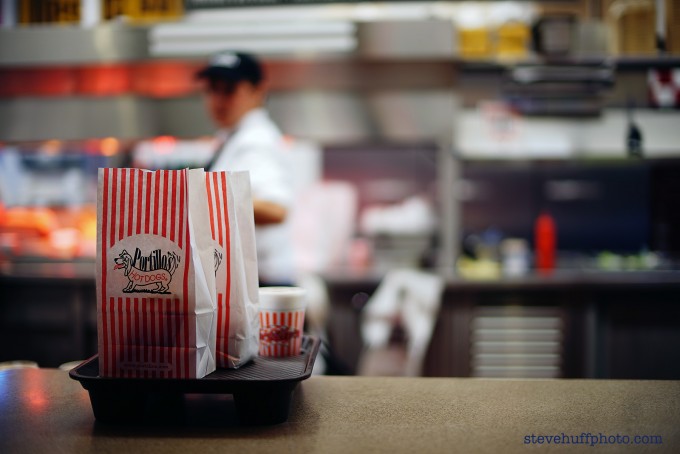 When I sit down to write about a lens, or review a lens, I always try to make sure I am not rambling on about it, but sometimes I still do. This review will be short (for my standards, long for most others standards) and I will keep it under 3000 words. There is not too much to say about it anyway but I will break it all down from packaging to build to feel and use to sharpness, issues and final conclusion. Will even throw in a quick comparison to the Sony 55 1.8. While the Mitakon is not a perfect lens, and there are some things to be aware of like the fact that it is manual focus only, for $999 I have never seen a lens like it.
Mitakon has created something that is not only affordable for this  type of lens, but very useful and with good quality all the way around. In no way is the lens they sent me shoddy in workmanship or focus feel. It is up there with any Leica lens I have used or owned when it comes to focusing feel (which is smooth and nice). Remember, the Leica Noctilux is $11,000 (one of mine had to be repaired twice after the aperture blades broke down inside), the old SLR Magic 50 0.95 Hyperpriime was $4500+ (which never gave me one problem) and then there are the various $999 0.95 50's that were just awful from color, to sharpness, to bokeh. None of those $999 lenses even come close to this Mitakon. None of them.
A few images shot indoors and wide open at 0.95 at low light during a Phoenix AZ meet up I set up last week.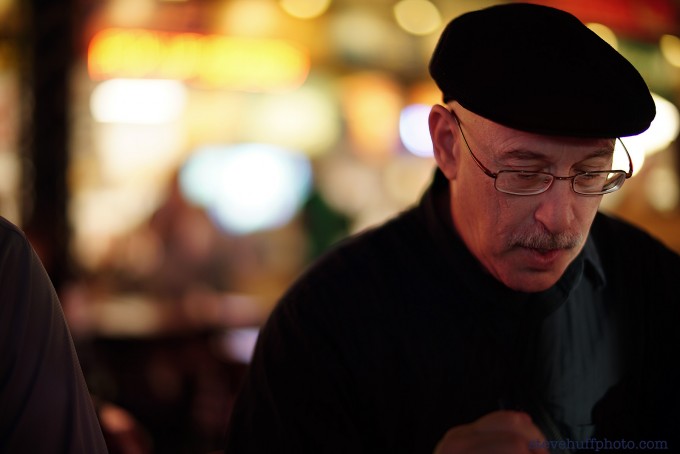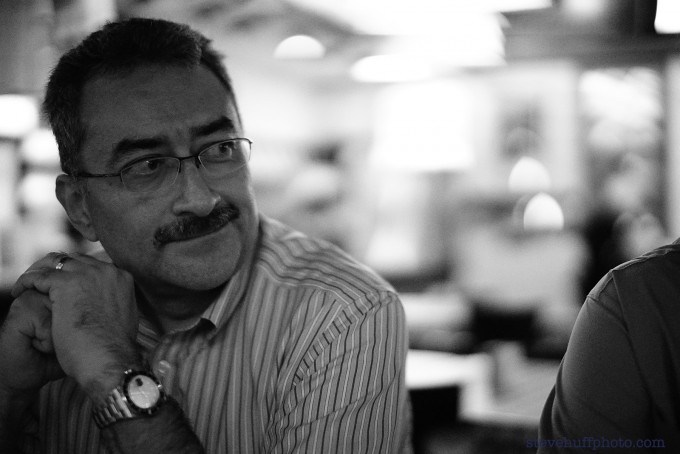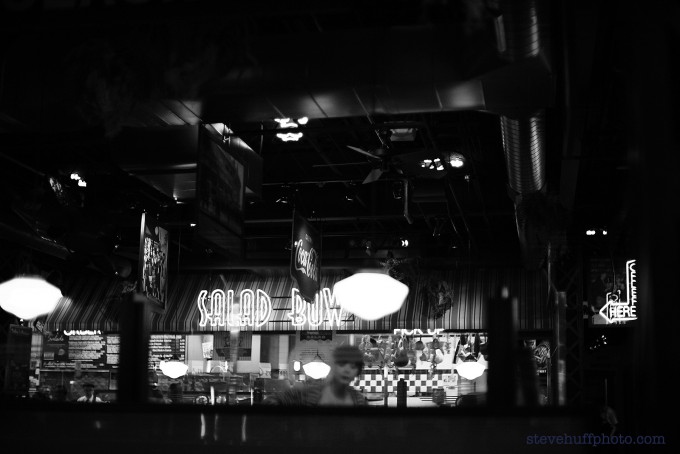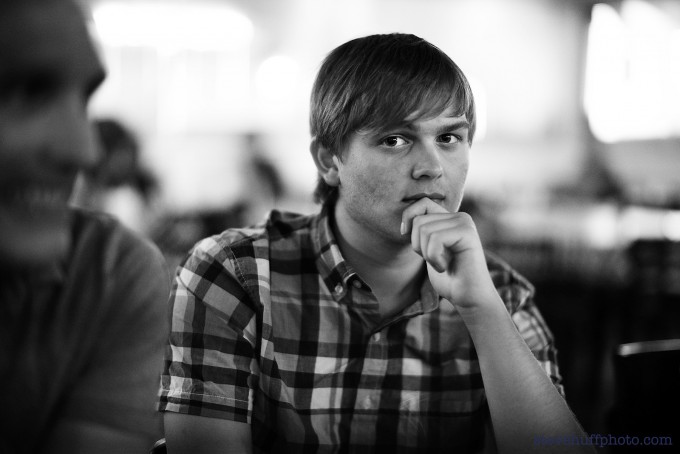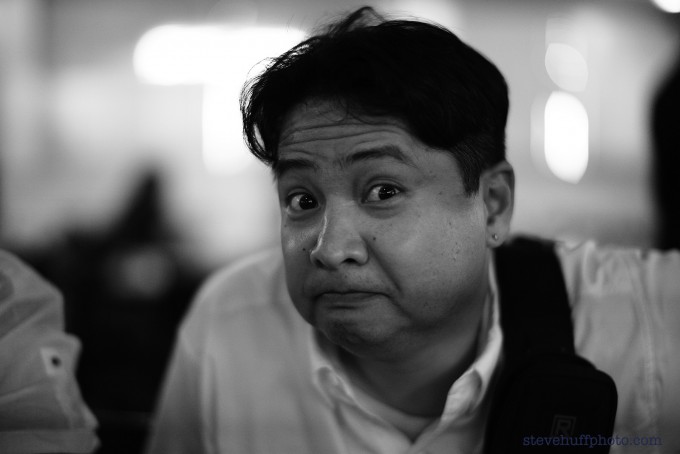 As you can see from the JPEG images above, in low light, the Mitakon 50 0.95 is a great performer, especially considering what it is, what it costs and what it can do. If you click the images here in this review you will see them how they were meant to be seen. All I have done with these is resize them to 1800 pixels wide for web viewing. They look great on my 27″ screen. Even looking at the Bokeh in these images, in no way do I find it irritating, busy or offensive. Actually, I am finding it pleasing, creamy and "fat". With that I mean the highlights that are Out of focus are big, fat and puffy which is an effect of the large aperture. Overall the character of the Mitakon is sort of "rounded" meaning it is not analytically sharp nor is it soft. The focus point, which is VERY small when shooting wide open will be sharp but the rest of the image will look more dreamlike. For example…
Shot this below in JPEG and focused on the glasses. The rest of the image is a tad soft due to Depth of Field, not because of sharpness. This lens is plenty sharp, even at 0.95 AT THE focus point! Remember when shooting 0.95 of full frame your depth of field is TINY! All three images below were shot at 0.95 and are right from the Sony A7s JPEG mode.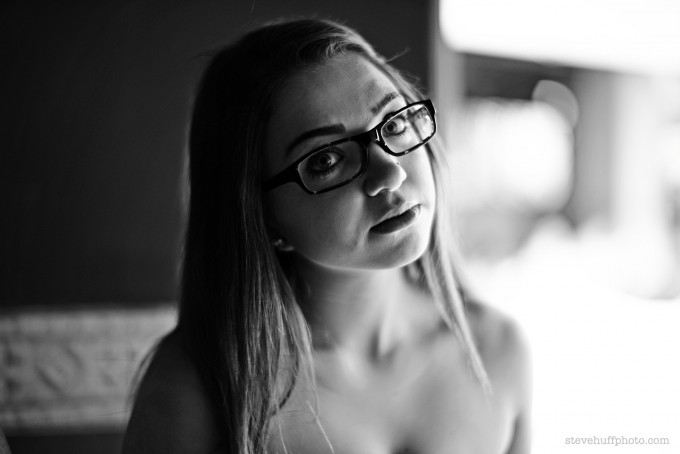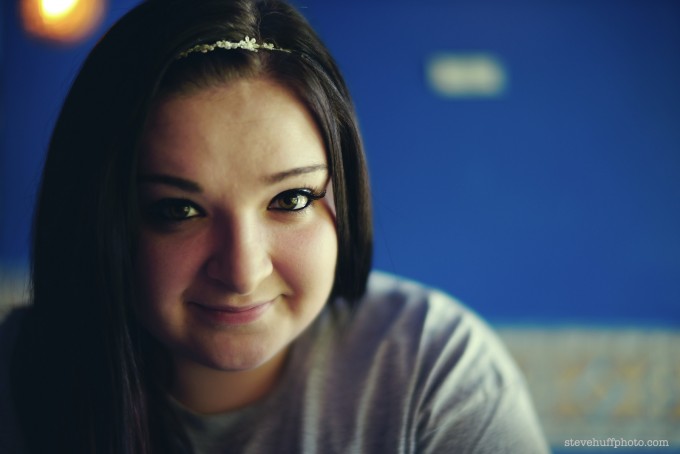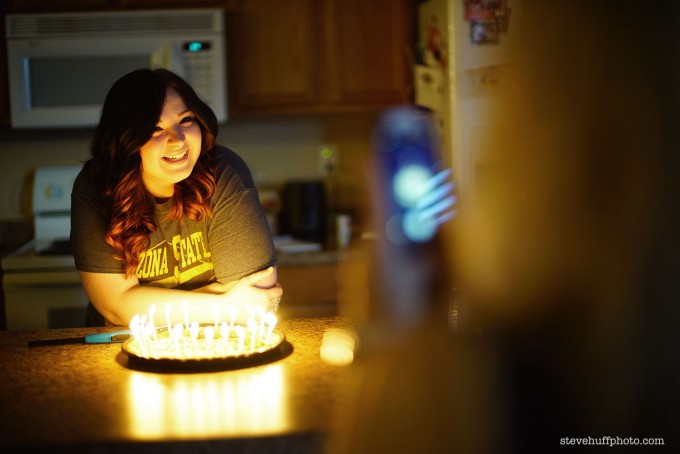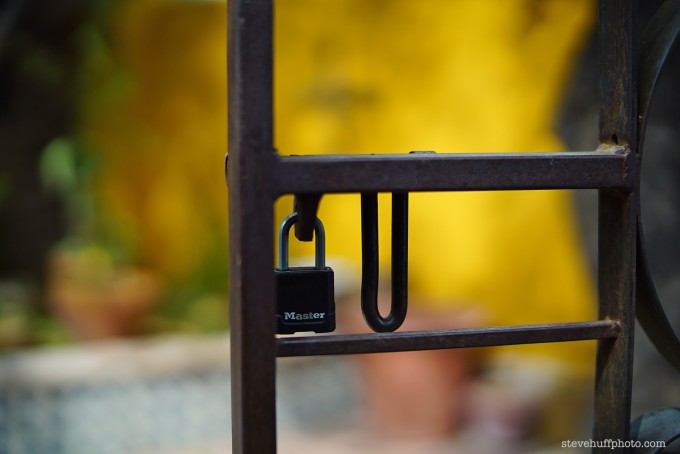 In fact. this lens remains pretty sharp wide open but gets sharper when stopped down to at least 1.4. Almost 95% of the images here were shot wide open at T0.95. Yes, this is a T 0.95, not an F/0.95. What does that mean? Well, to make it simple it basically means that it is FASTER than an f/0.95…but only slightly. So for me, having a T 0.95 lens at $999 that is full frame, well made and performs well in regards to color and sharpness at T 0.95, well, it is something we never see. This lens is up there with lenses that cost much more so $999 is a great price point for the lens. Anyone who owns a full frame Sony E mount and has interest in a fast lens..well, I can not imagine anyone being disappointed in the 50 T 0.95.
The lens comes in a deluxe case like the one you see below. Nice touch,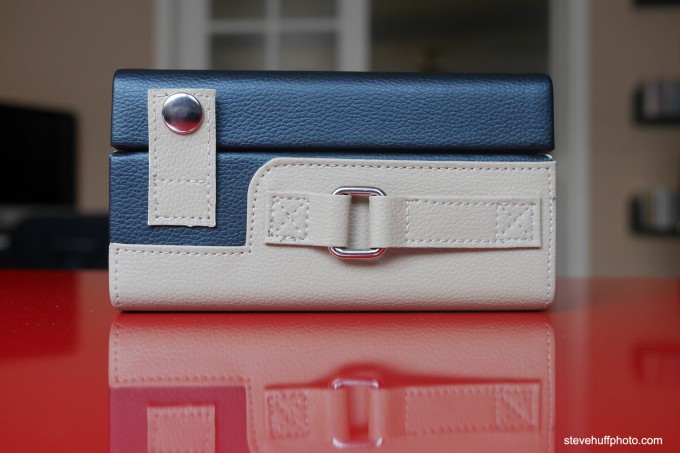 My 1st Look Video
Below is the video I did of the lens in my 1st look. You can see the lens, the case, etc.
The Sony 55 1.8 vs the Mitakon 50 T 0.95? A comparison.
No, it is not as crisp of analytical as the Sony/Zeiss 55 1.8, which is a FANTASTIC lens for the Sony A7 cameras. The Sony/Zeiss 55 is sharp, has AF and has no issues with color, distortion or sharpness. At all. It has pleasing Bokeh as well. So who in their right mind would choose the Mitakon over the Sony when you lose Auto Focus, across the frame crispness and the lightweight construction of the lens making it easier to carry? Well, that is a tough one as the Sony is such a good lens and the cost is about the same at around a grand.
For me, I would choose the Sony if I wanted ease of use, convenience and perfection. I would choose the Mitakon if I enjoyed using a manual focus lens (which I do) and even faster aperture (T 0.5 vs f/1.8) and enjoyed a more artistic rendering and Bokeh. The Sony is more "correct" but the Mitakon is more "Creative". The Sony will deliver pleasing results but some have said the Sony lens is too crisp and analytical with no real character. I agree with that somewhat as it is a bit "bland" in its rendering. I am a fan of character which is one reason I love so many old Leica lenses. The Mitakon has loads of character but it may not be everyones cup of tea. The best way to find out is to look at image shot with the Sony and images shot with the Mitakon. Then decide for yourself which rendering you prefer.
Below is a crappy test shot in my yard at 8PM  – one taken with the Mitakon at 0.95 and 1.8 and then one shot with the Sony 55 1.8 at 1.8. You can compare them for yourself.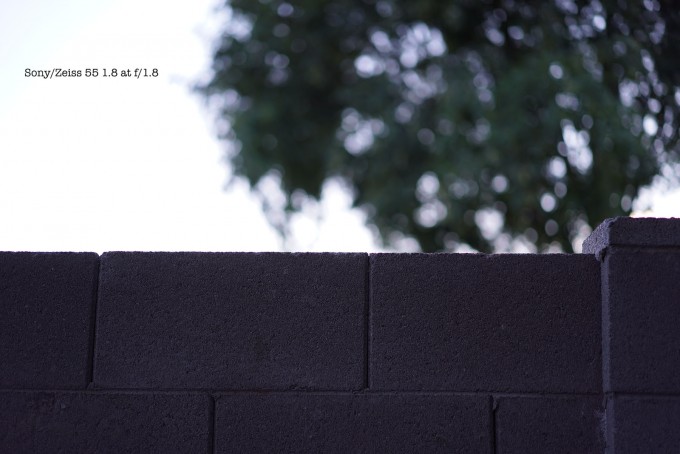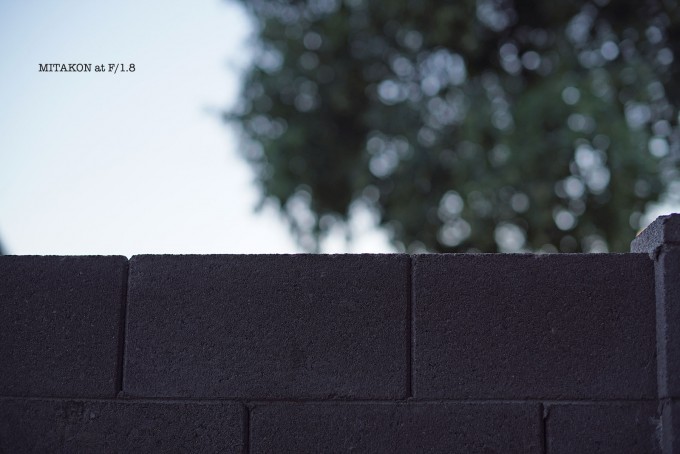 Low light use
Many have asked me how hard it is to use the Mitakon, as in.. not only in good light but in low light as well. How is it to focus the lens using the Sony EVF? Does focus peaking work well?
When I was using the lens in almost complete darkness I used the EVF and have my custom button set to magnify for critical focusing. This will slow you down but at T 0.95 in the dark it is hard rot rely on peaking alone as you may miss when you think you hit. Using magnify I never had an out of focus shot but it did slow me down. The Sony 55 1.8 would have AF'd using the A7s in the dark so it would have been a better lens to use for speed but not for character, as mentioned above.
I shot this guy and pushed it to the limits, even going to ISO 102,000 at T 0.95 in almost complete darkness. I found it has a flare issue if pointed direct into a light source and also found it has some barrel distortion. Other than that, the lens is problem free, or has been for me at least.
The performer I shot in the 1st image personally emailed me and told me how much she loved that image and she invited me back  to shoot them again next time they came to town. It is always nice to get a compliment on your work. The fact that the Mitakon worked here is quite amazing as no other camera or lens would. I tried my Leica M and 50 f/2 and it was impossible even at ISO 6400 (max of the M). Even with an 0.95 lens on the M it would not have worked as I needed to go to ISO 25,000 and up for this light.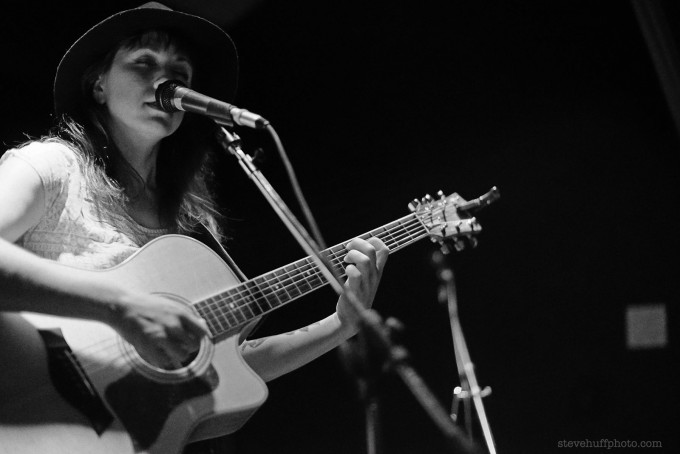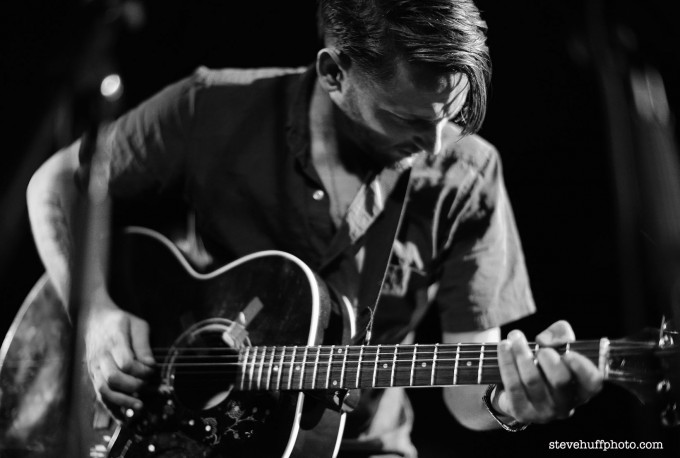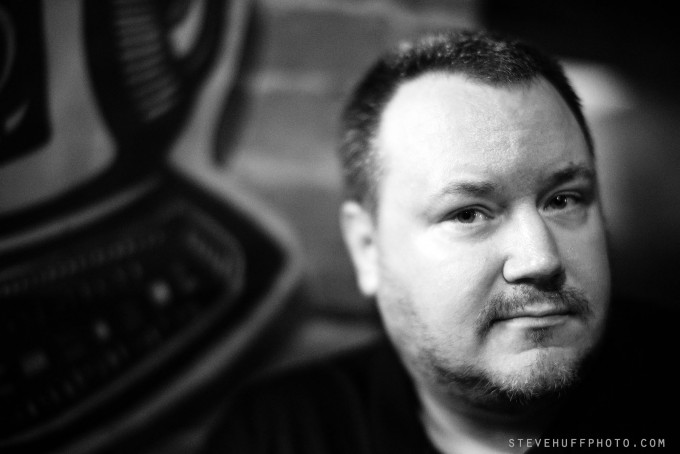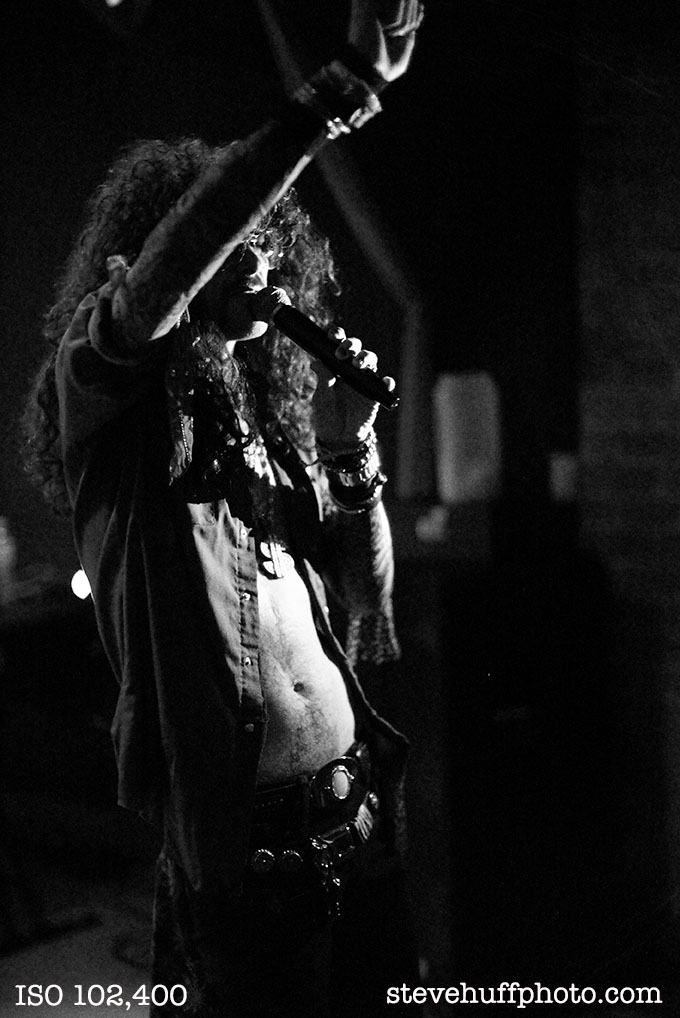 and 102,400 again but with the flare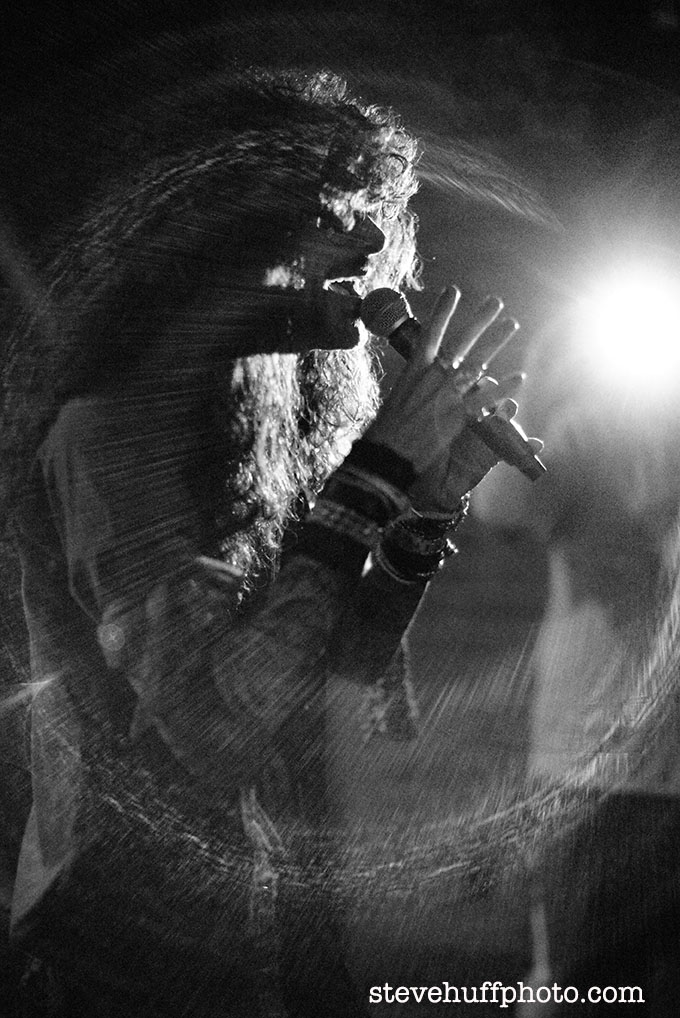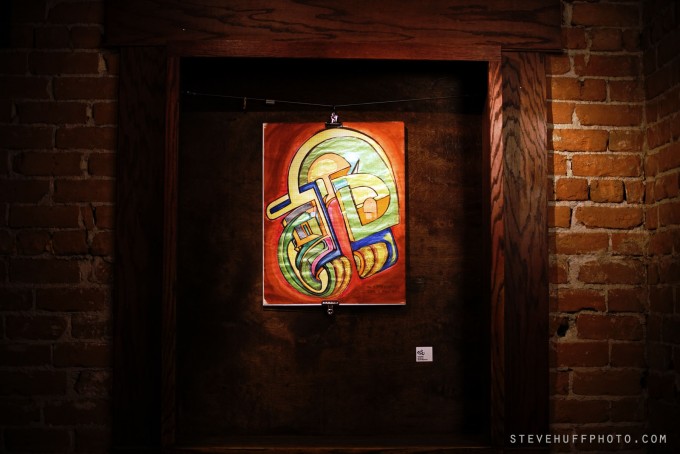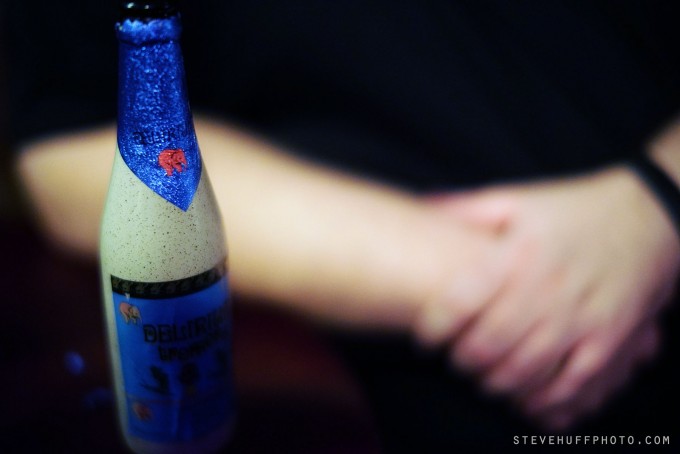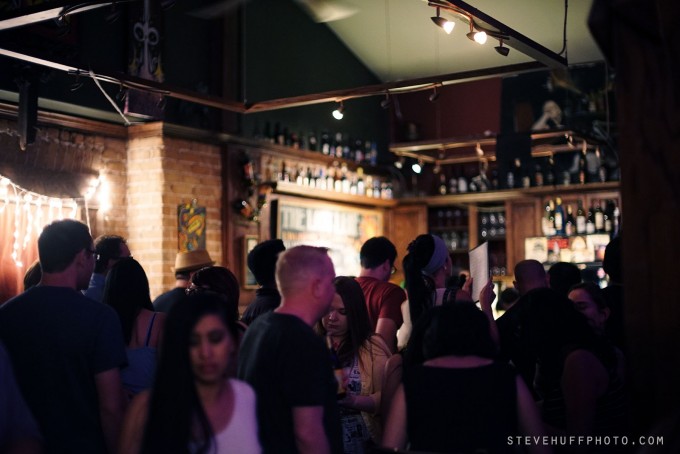 Using this combo of A7s and 50 Mitakon in extremely low light, bordering on full darkness in some situations was a pleasure. I had no idea if anything would work out or be usable (especially the insane 102k iso shots) but man…when I came home and downloaded the images I was shocked. Not only were they all usable, they looked good! Up to ISO 32,000 was fantastic, and this was all JPEG shooting!
It was during this time that I bonded with my A7s and Mitakon. This also made the Sony A7s my #1 go to camera for day-to-day shooting. While I normally use the Sony 35 28 and 55 1.8, I bring out the Mitakon when I want the look and feel that it offers, which is similar but different to any other 0.95 lens I have used.
While not perfect for most A7 shooters due to the fact that it is manual focus only, the fact that it is such a fast lens and will be hard for amateurs or those new to fast glass to focus at 0.95, the fact that it does have some slight barrel distortion and flare (if pointed to a light source, but so do many Leica lenses), well, makes it NOT perfect. But no lens is perfect (besides THIS one) and at $999, for a lens of this build quality, speed and performance, well, we have a home run hit for Sony shooters who want something like this and want something that will perform without breaking the bank.
One thing about the Mitakon that is unique to lenses such as this is the close focusing ability. Yep, you can focus this lens as close as .5 meters, which is pretty close. When shooting at the closest focusing distance it is very tricky to nail focus when wide open but when you do, you will get a somewhat sharp image. For comparison, the Leica Noctilux will focus only to 1m.
Two images of our new puppy "Olive". The 1st one at 0.95 and the 2nd at 0.95 but at the closest focusing distance of .5 meters. Love the OOC color here from the A7s and I even have a print of this I made at 8X10. Looks lovely.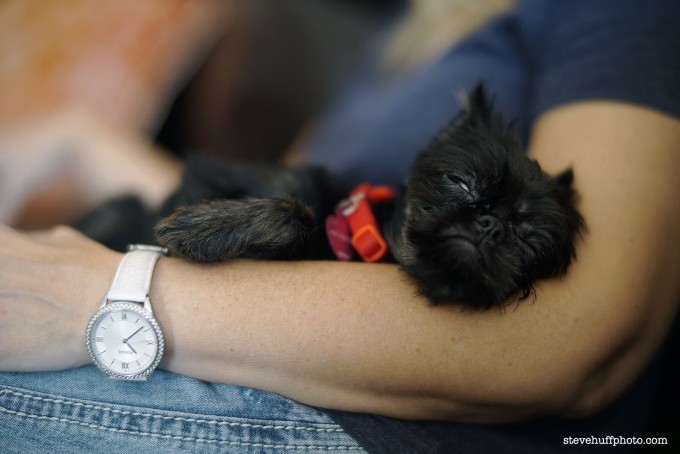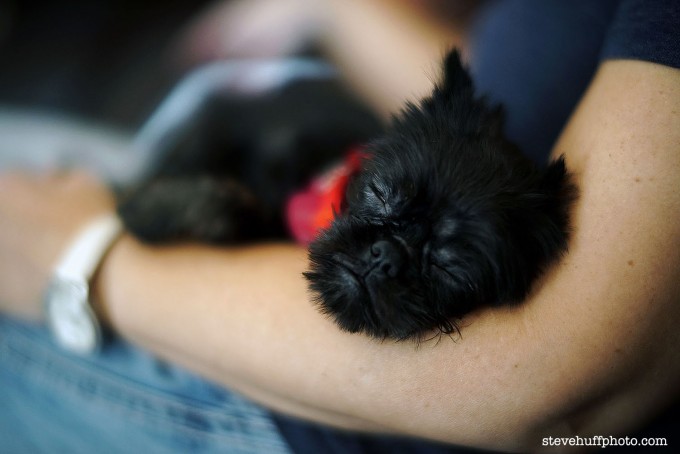 Where to Buy the Mitakon?
Well, here is the tricky part. I was sent the lens to review and the site that used to have them listed for pre-order has seemingly taken the lens off of its site. I can not find it as of today yet it was there 4 months ago when I wrote my 1st look. I did find a few e-bay listings for pre-orders but this lens is only available buying direct from Hong Kong. There are no distributors in the USA it seems. I remember SLR Magic having these same issues with no real easy way to order their lenses. I find that to be a huge mistake as ordering should be simple, easy and hassle free. Yes, all three of those words mean the same thing but c'mon! Pushing out a cool lens like this, asking for a review and then offering no real way to order the lens? Odd.
So I would suggest going to MXcamera (if you have interest in it) and sending them a message about this lens..as in.."how can I order and when can you ship". The ordering is the one area that makes me uneasy about this lens. It just doesn't seem to be obtainable, at least in an easy way. So if you can find one and want one I do recommend it as it is a super lens for any A7 shooter.
You can buy the Sony A7s at Amazon or B&H Photo.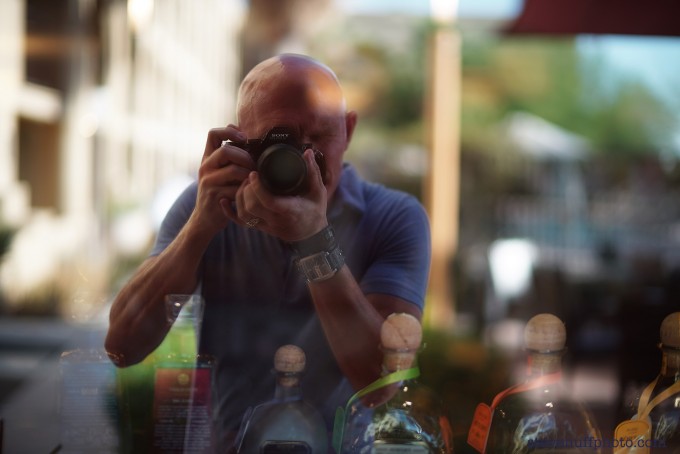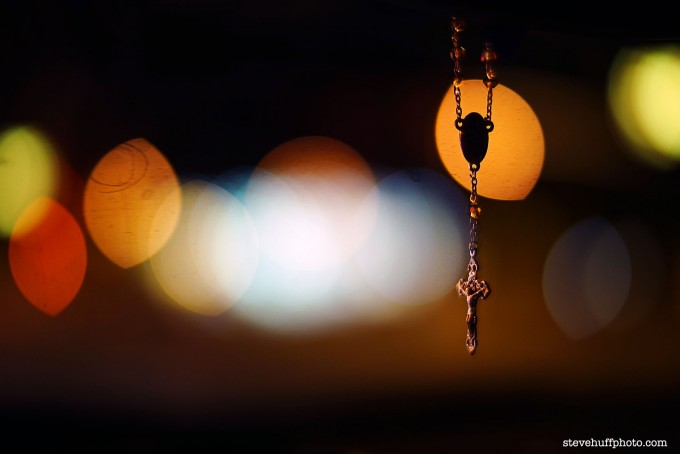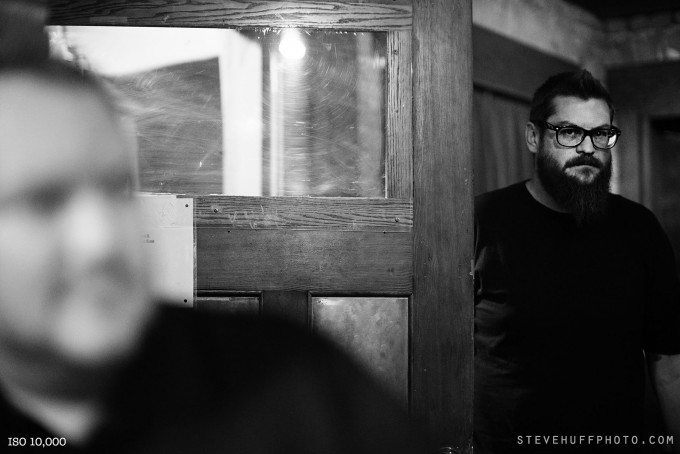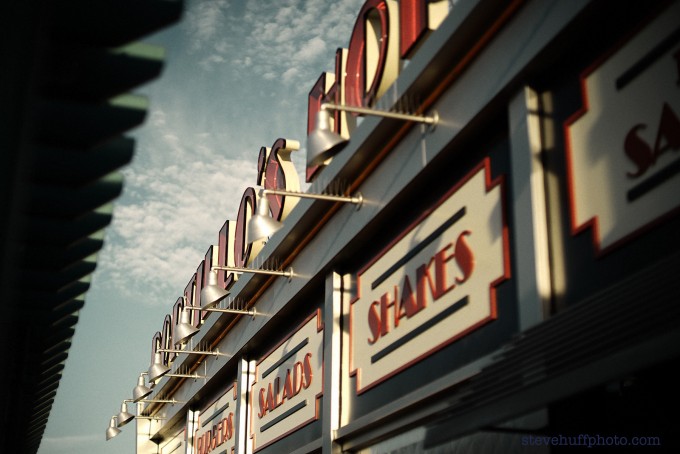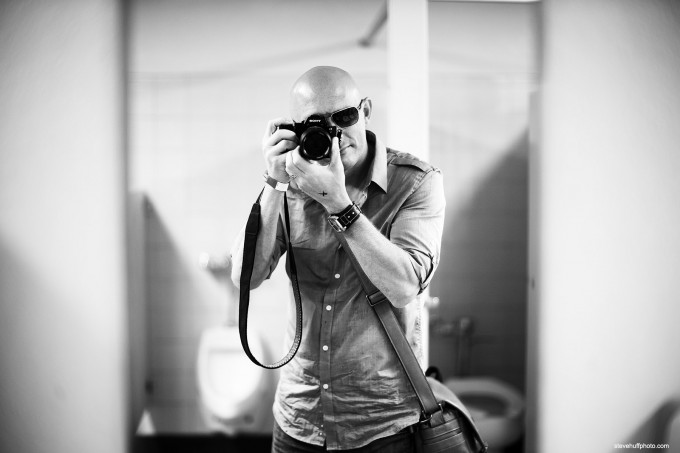 My Final Conclusion
The Mitakon is a very good lens for full frame Sony A7 shooters and it is MADE for the Sony E mount. It is not usable on Fuji, Micro 4/3 or Leica. It is a wonderful creative lens and I am proud to have one in my collection. I know that if I have to shoot something in insanely low light that the combo of A7s and Mitakon will get it done without issue. The more I use it, the more I like it. There is a slight learning curve here with the lens as well and it may take a few days to get used to focusing it and nailing the shots. The lens does show some slight barrel distortion if shooting straight lines up close and has slight vignetting wide open at 0.95 (as do all 0.95 lenses). It is not the easiest lens to get a hold of but I have nothing but praise for this guy because at $999 it is well wroth it to anyone who has a Sony A7, A7r or A7s. I liked it best on the A7s.
Steve
PLEASE! I NEED YOUR HELP TO KEEP THIS WEBSITE RUNNING, IT IS SO EASY AND FREEE for you to HELP OUT!
Hello to all! For the past 5 years I have been running this website and it has grown to beyond my wildest dreams. Some days this very website has over 200,000 visitors and because of this I need and use superfast web servers to host the site. Running this site costs quite a bit of cash every single month and on top of that, I work full-time 60+ hours a week on it each and every single day of the week (I received 200-300 emails a DAY). Because of this, I need YOUR help to cover my costs for this free information that is provided on a daily basis.
To help out it is simple. 
If you ever decide to make a purchase from B&H Photo or Amazon
, for ANYTHING, even diapers..you can help me without spending a penny to do so. If you use my links to make your purchase (when you click a link here and it takes you to B&H or Amazon, that is using my links as once there you can buy anything and I will get a teeny small credit) you will in turn be helping this site to keep on going and keep on growing.
Not only do I spend money on fast hosting but I also spend it on cameras to buy to review, lenses to review, bags to review, gas and travel, and a slew of other things. You would be amazed at what it costs me just to maintain this website. Many times I give away these items in contests to help give back you all of YOU.
So all I ask is that if you find the free info on this website useful AND you ever need to make a purchase at B&H Photo or Amazon, just use the links below. You can even bookmark the Amazon link and use it anytime you buy something. It costs you nothing extra but will provide me and this site with a dollar or two to keep on trucking along.
AMAZON LINK (you can bookmark this one)
B&H PHOTO LINK – (not bookmark able) Can also use my search bar on the right side or links within reviews, anytime.
You can also follow me on Facebook, Twitter, Google + or YouTube. 😉
One other way to help is by donation. If you want to donate to this site, any amount you choose, even $5, you can do so using the paypal link HERE and enter in your donation amount. All donations help to keep this site going and growing!
 I do not charge any member fees so your donations go a long way to keeping this site loaded with useful content. Thank you!