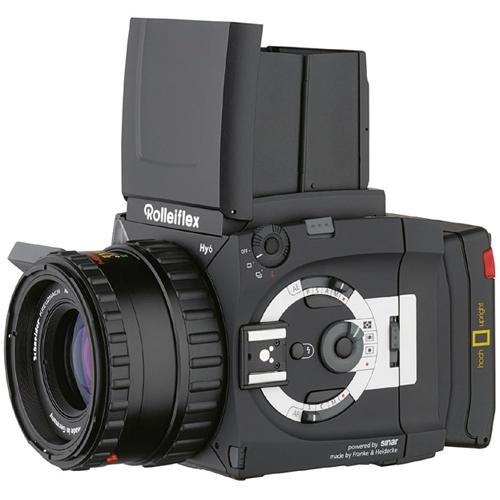 Shooting with Film: My Rolleiflex Hy6 Mod 2 Experience
By Steve Huff
I will admit it right up front. I never ever shoot film anymore. As more time goes on, digital technology for imaging is getting better and better. Companies like Sony, Olympus and yes, EVEN LEICA are pushing the envelope in many ways from the groundbreaking Sony A7 series to the Olympus OMD series to the Leica Monochrom (A camera no other company dared to even attempt). Digital is starting to mature and we can do things today with digital technology that was not even imaginable back in the glory days of film. For example, can I shoot film at ISO 102,000 ISO and get a results I can use in a pinch? No way. Can a camera such as the Hy6, when shooting film,  give me the convenience of digital? NO WAY, never.
So then, why on earth would I even use this camera and shoot film? I call it romance, beauty, soul, and most of the things that digital usually does not get right. Analog is a different beast than digital in almost every way. The colors, the true B&W, the grain, the contrast and depth and when talking about Medium Format we are talking about a format that also has some magic associated with it.
My fave film of all time, Kodak Portra 160 – click for larger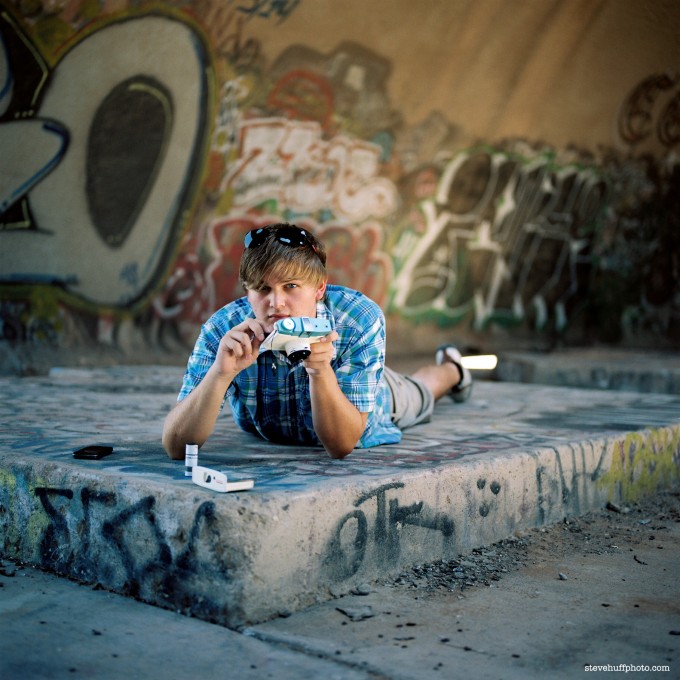 Even so, the Rolleiflex Hy6, with a lens and film back and finder will set you back close to $10k. Yes, $10,000. With that in mind, remember than a Leica Monochrom camera with a decent lens will also set you back about $10k and it will only shoot B&W digital in the 35mm format. The Rollei can do B&W film, color film, and even digital if you splurge for a nice digital back. Add to that the size of the film. You will get much more "soul" with the MF rig over any 35mm rig. So price wise, it is up there with the other Niche products in the imaging world. Leica S at $30k, the Leica M at $8k, the Leica MM at $8k, all without lenses. So taking that into consideration, the price of the Rolleiflex Hy6 is about right. Especially considering that it is probably the most versatile Medium Format film/Digital camera made to date. It's a true beauty in use and with its auto focus capabilities it was shooting faster than the Sigma DP Quattro I had on hand at the same time.
Using Ilford HP5 film with the Rolleiflex – click for larger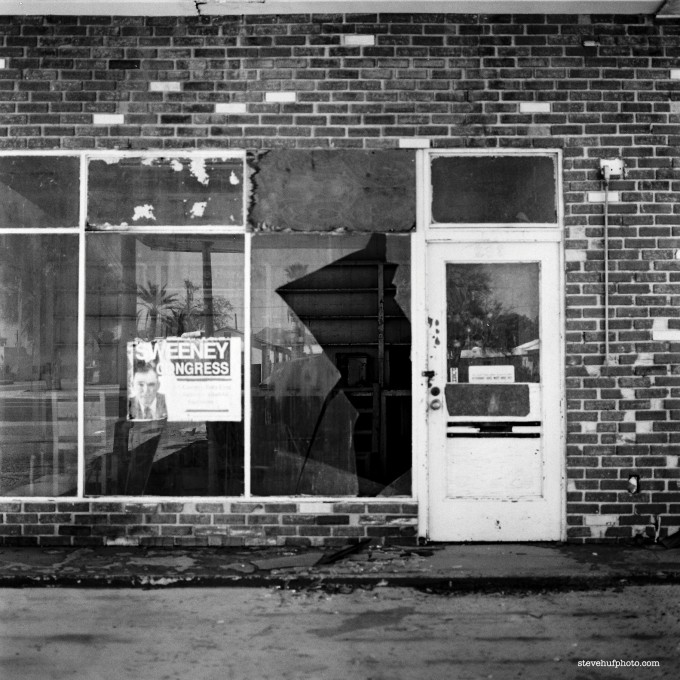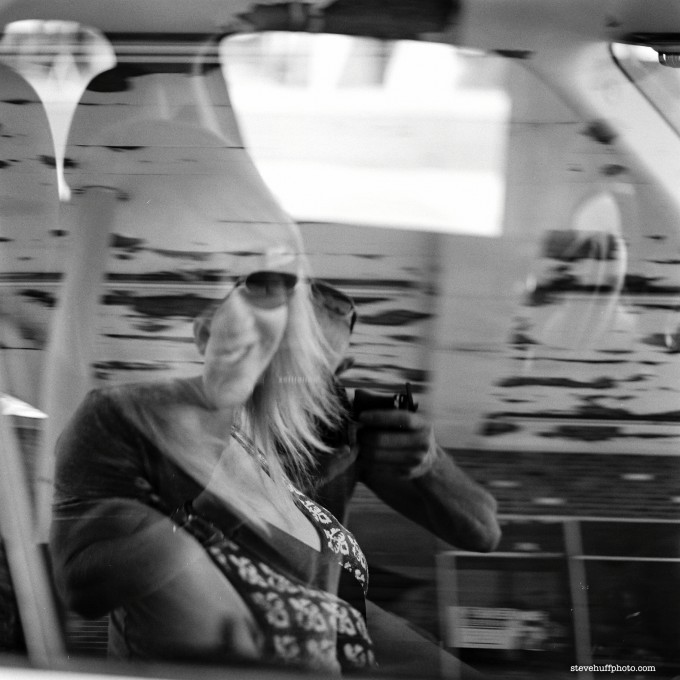 In Use
This write-up is meant to be a short article about my time with the camera, not in any way a tech review. I find most of those boring anyway so instead I just want to chat about how I felt using the camera, the costs involved with it and the experience of shooting film again. The Hy6 Mod 2 is a large camera, especially when coming from 35mm cameras such as the Sony's, the Leica's and the Olympus's of the world. The Hy6 is not a camera you will casually just carry around. It has a purpose, a meaning, a job to do. A camera such as this with the 80mm lens is really a portrait shooters dream camera. Auto Focus which is pretty fast and accurate (for MF) and a great ergonomic layout with a nice grip. The meter inside the eye level finder worked great as well. When I went out with the Hy6 I felt like I was a serious shooter and I got looks thrown at me like "what the hell is that guy shooting with". It's an impressive beast for sure but also a very functional beast.
The last time I shot medium format was when I reviewed the Fuji 670, and I adored that camera. It was slim, large and a true rangefinder. But for some reason, it was a totally different experience that shooting the Rolleiflex. It was lighter, and slower in use. It did not feel nearly as substantial in the build nor was it as bulletproof. The Hy6 is such a camera. It is built to a high standard, has all controls easily accessible and is a true photographers camera. It's just large and a bit heavy, though nothing like the old school MF cameras of the 80's which were like metal back-breaking bricks.
1st shot with HP5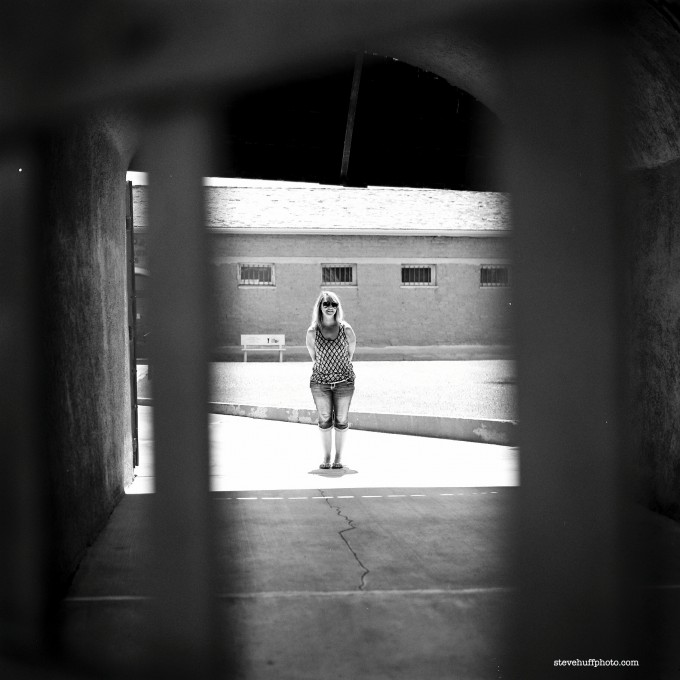 –
and this one was in near darkness with Delta 3200 film – I LOVE Delta 3200 and always have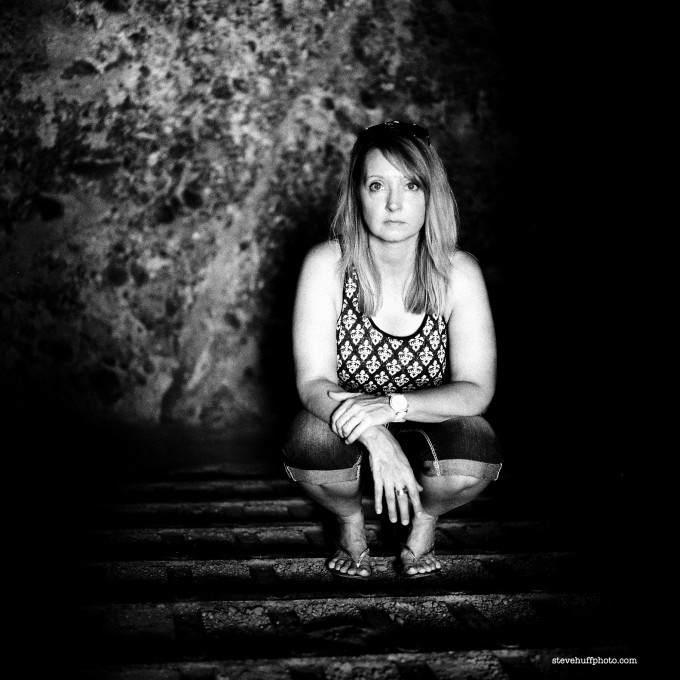 One thing that I thought would limit me when using this camera was LIGHT. With film, you have to use the film you have loaded and when I had Portra 160 loaded, any low light scenario was ruled out. With digital, you can go into any light and adjust your ISO settings in the camera. Easy. With film, you have to change your film when you want different sensitivity. Lucky for me, just as I finished up my roll of HP5, which is an ISO 400 film, I loaded in my Delta 3200 (which is an ISO 3200 film) and was able to shoot the image able in near darkness, even with the 2.8 aperture of the 80mm lens attached to the Hy6. The room was an old solitary confinement prison room from the old historic Yuma Territorial Prison. It smelled of urine, was creepy as hell and Debby was not too cozy inside. I asked her to kneel down and give me her serious face for a dark, moody but nice image. I thought the shot would be blurred or exposed wrong but when the scans came back from the lab I was very happy with the results from 95% of the images I shot.
Overall, when using the Hy6 I LOVED it and had a great time with it. It fit in one of my Wotancraft bags by itself and came out when I wanted a shot that I knew would be nice.
Again with Portra 160 out in Sedona (BTW, we have 2 seats left for the southwest workshop HERE and we will be in Sedona for this trip)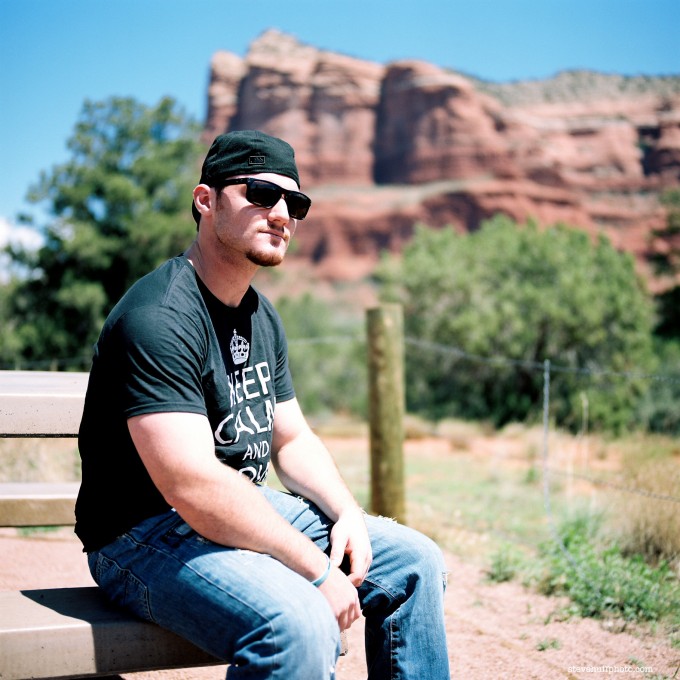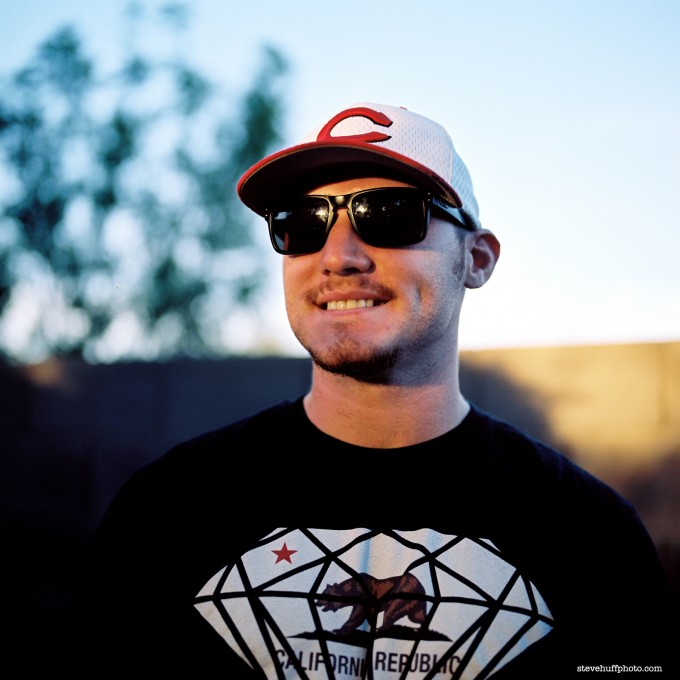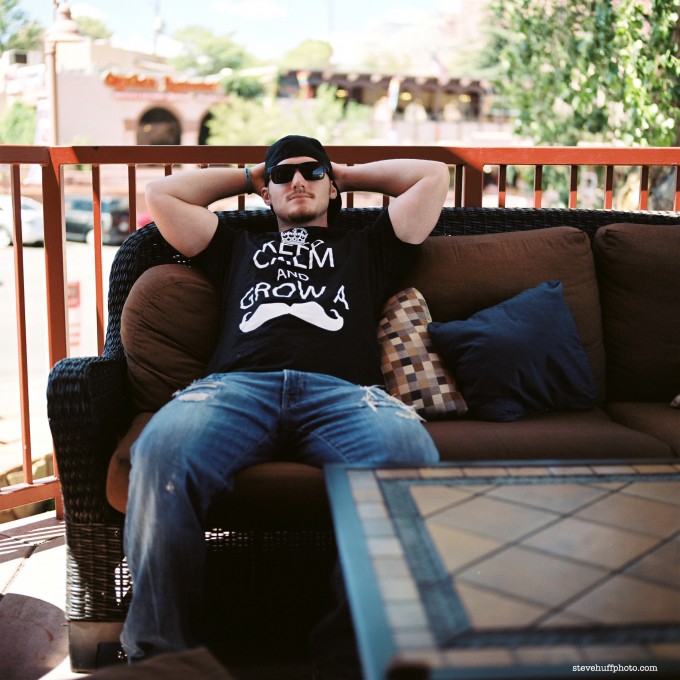 The Downsides to a camera like the Hy6
There are downsides to the Hy6 but image quality is not one of them. For me, I thoroughly enjoyed my time with the camera. I was able to shoot with it for two weeks and within that time frame I shot 5 rolls of medium format film, 12 exposures each. Out of those images only two had issues that were my fault. The rests were perfect, spot on with metering and the lens performed as it should. But with medium format film one has to consider the costs involved of using it. For me, 5 rolls of film (purchased from Amazon), processing at my local lab as well as scans from my local lab (low res) cost me around $106. So basically, for 60 images it cost me over $100. Sure, many will say "I process my own film" and others will say "I scan my own film". Even so, processing color film is not something many people do these days. Even if you do your own, you still have to buy the film and buy the chemicals and materials needed to process your own. Then you need to buy a nice scanner. Then you need the hours upon hours it takes to scan and do your own tweaks. It's expensive and time-consuming.
So for anyone considering film these days, think about the costs involved is using a lab, or the time involved if doing it yourself. As for me, I have NO spare time these days to do any processing or scanning so a lab was my only choice. Shooting 60 images on my digital would cost me nothing so when really looking at it in this light, digital is a bargain 🙂 You still will not get that Analog tangible quality..the old school richness and feel, the reach out and touch it tonality and oh so delicious color. You will get close, and in many case you will get sharper and more details with digital but nothing can replicate the look of Medium Format film.
I see the Hy6 as a camera I would use a few times per year, for special occasions or when I wanted the 6X6 square format MF look. If this camera was $15k with a digital back, I would be all over it and would give up a Leica set to get it. But adding a digital back to this bad big will set you back around $30k and up. This is in addition to the camera cost itself!
So while there are loads of upsides to a camera like this, there are also downsides, depending on what you want to do with it and how much you would want to shoot. There is also no instant gratification with film. It took my lab a week to process and scan.
HP5 ISO 400 film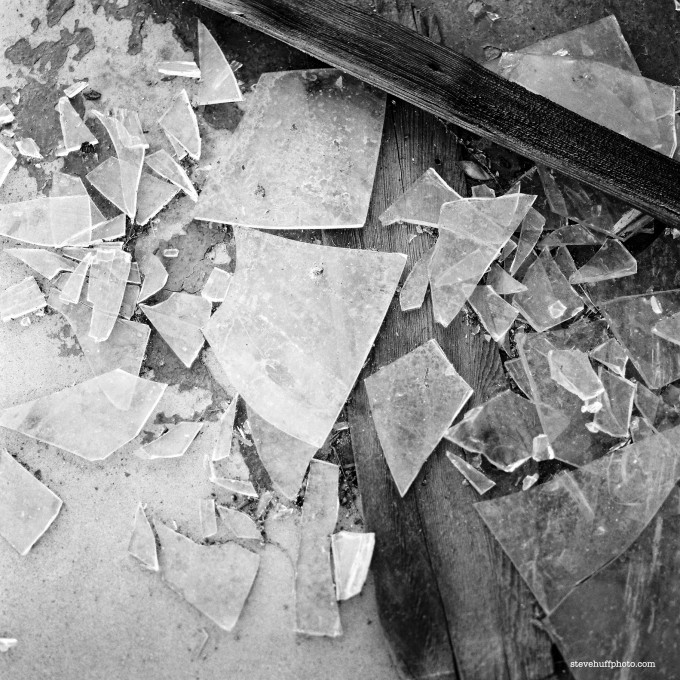 –
ISO 160 Portra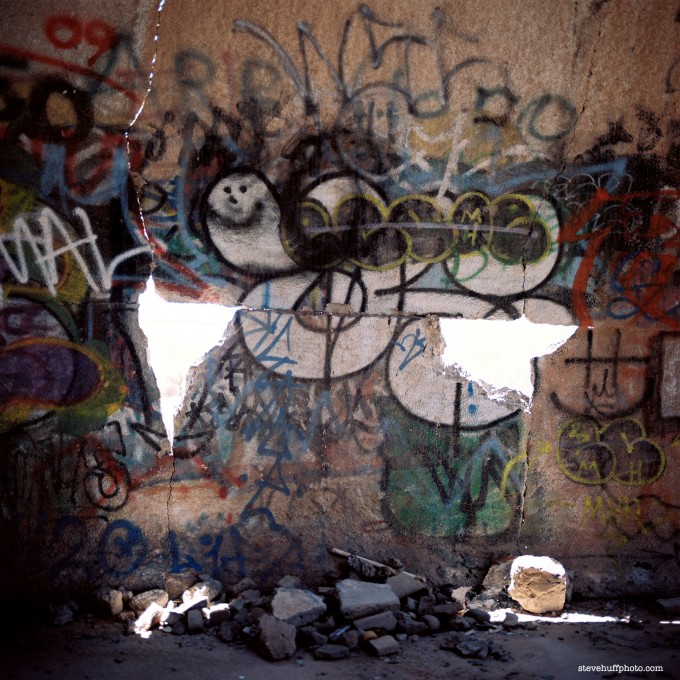 Wrapping it up
I sent back the Hy6 to Rolleiflex last week and wish I had it for one more week as I am going to shoot some Senior portraits next week. Would have been cool to do some creative shots with some nice film but I did not fink of it at the time. That right there is one of the occasions I would have loved to use this kind of camera for. They are few and far between for me but after browsing my images with this camera, on film, I have to say there is something special about them, even with silly subjects such as broken glass or an old abandoned building. I am a sucker for the square format and when I use it on digital as my aspect ratio it is never the same as a frame of Medium Format 6X6 film.
I really enjoyed the Rolleiflex and if it came inat $3500 I would buy one. At $10k, for me, it is a no go as I would not use it enough but for many this may be just what the doctor ordered. If you want medium format quality in a very versatile camera body that can do film or digital, that can shoot with autofocus and act like any modern-day camera and you do not mind shooting film with its costs and time involved, then the Hy6 may be just what you are looking for. For me, I would buy this over something like a Leica S camera because it is more versatile and I like the design better. With the Hy6 I can do film or digital and with a name like Rolleiflex, I would be shooting with a legend. The Hy6 also acts like any modern-day camera in regards to controls, settings, etc. It is all there on the side of the camera. Super easy to pick up and shoot. I did not even need the manual> i just loaded it, shot it, and it was all super easy without any confusion whatsoever. No long digital menus to drag through, just set it, forget it! Awesome.
You can buy the camera without a lens for $7900 at B&H Photo. They also have the accessories and digital backs for the camera. 
I have shot with only four medium format cameras in my life but this is my hands down favorite to date. If I was buying a MF camera today, this would be it.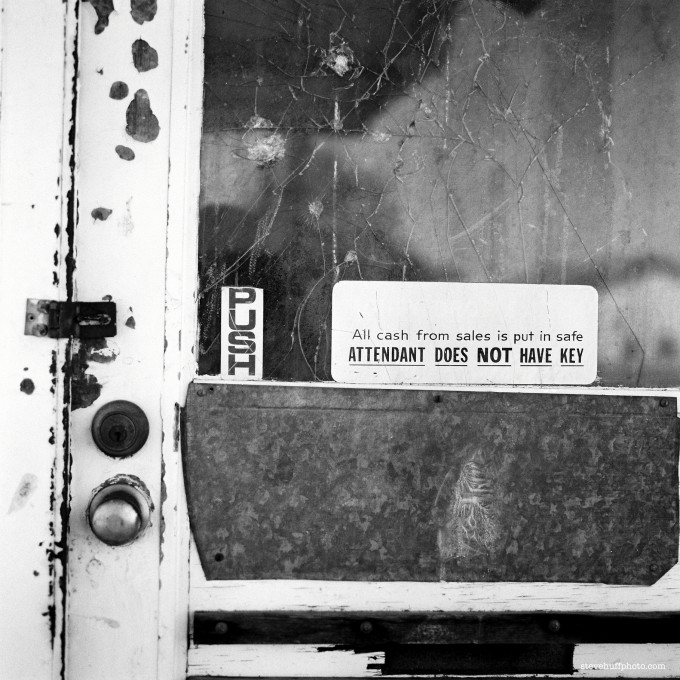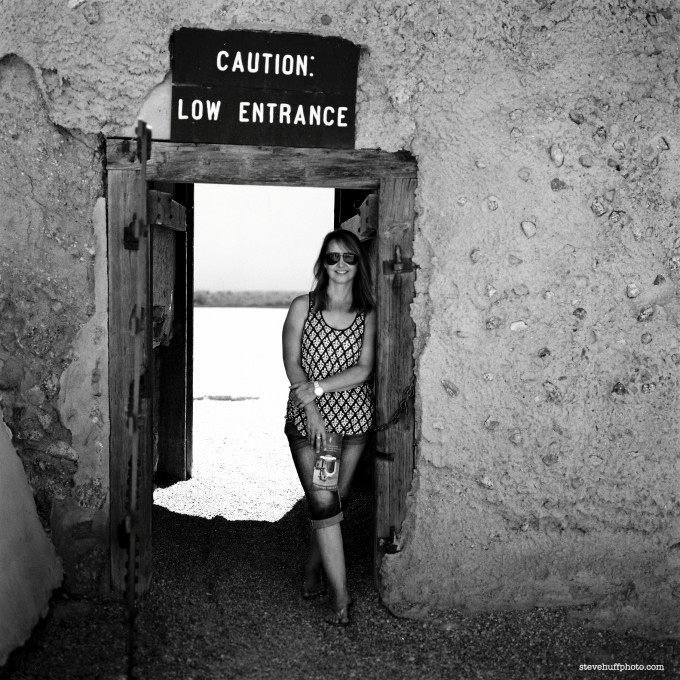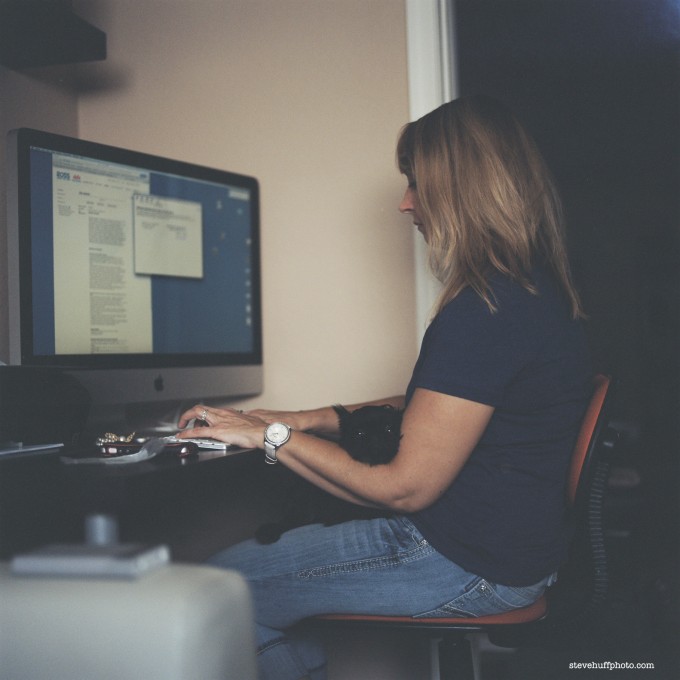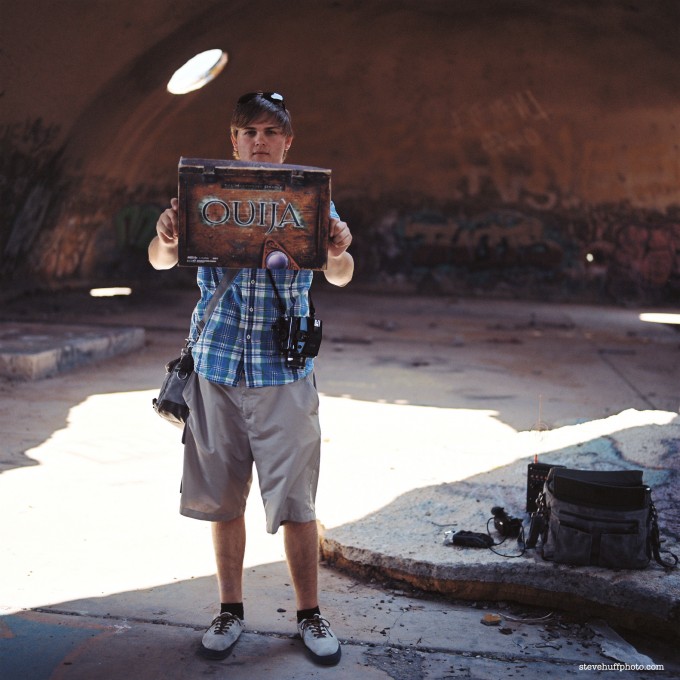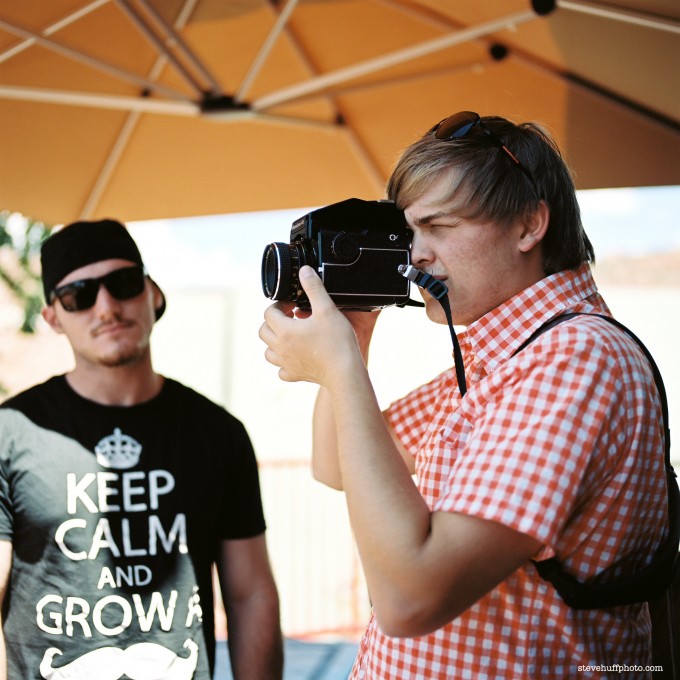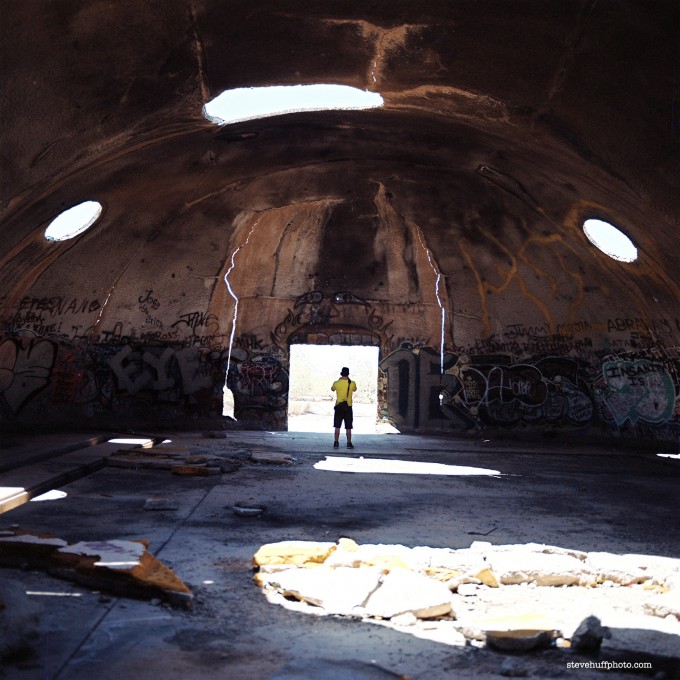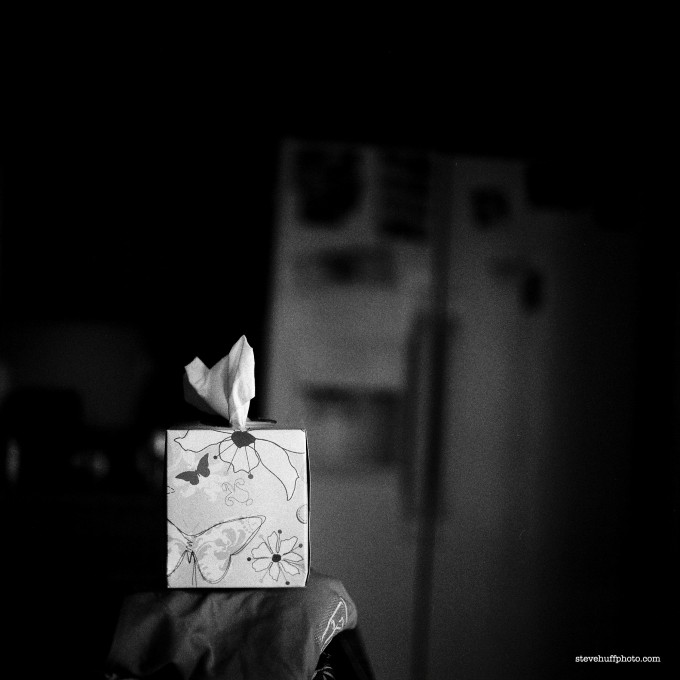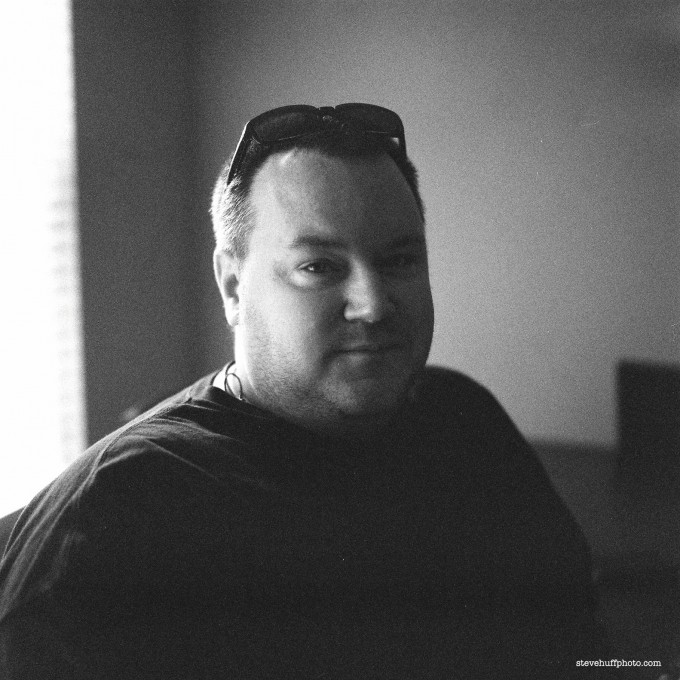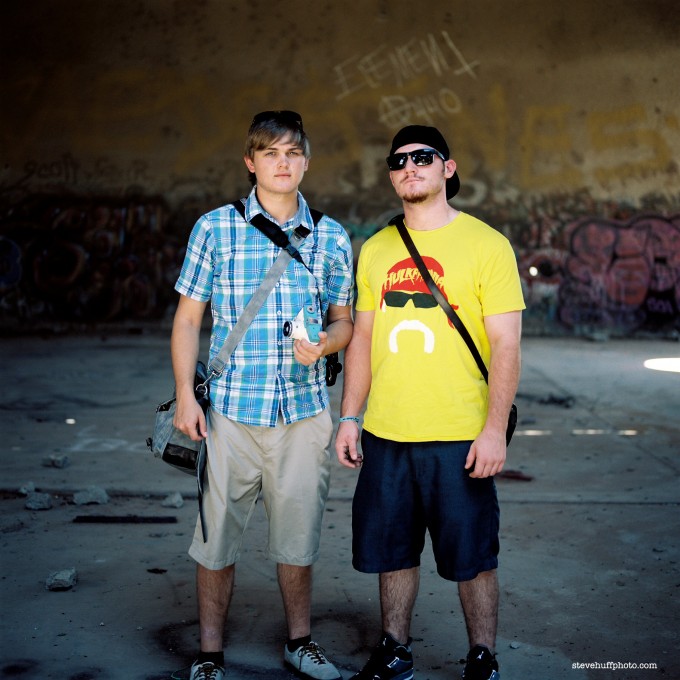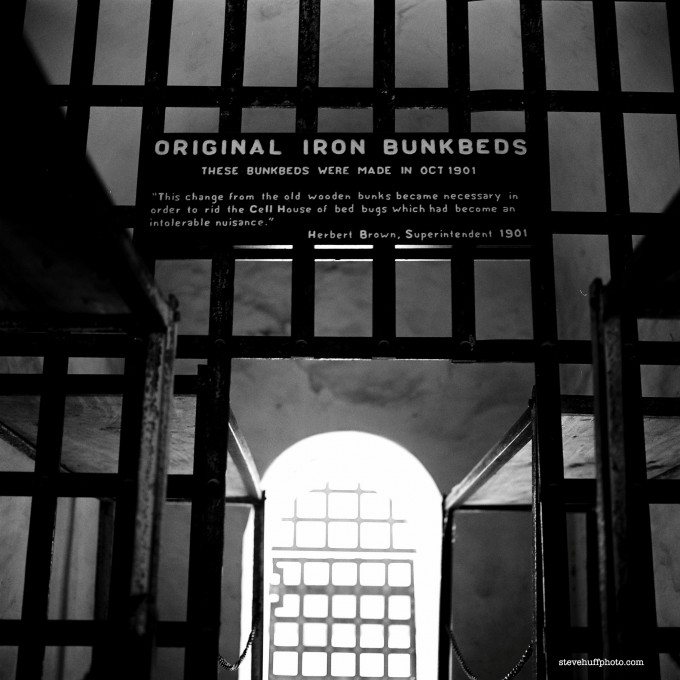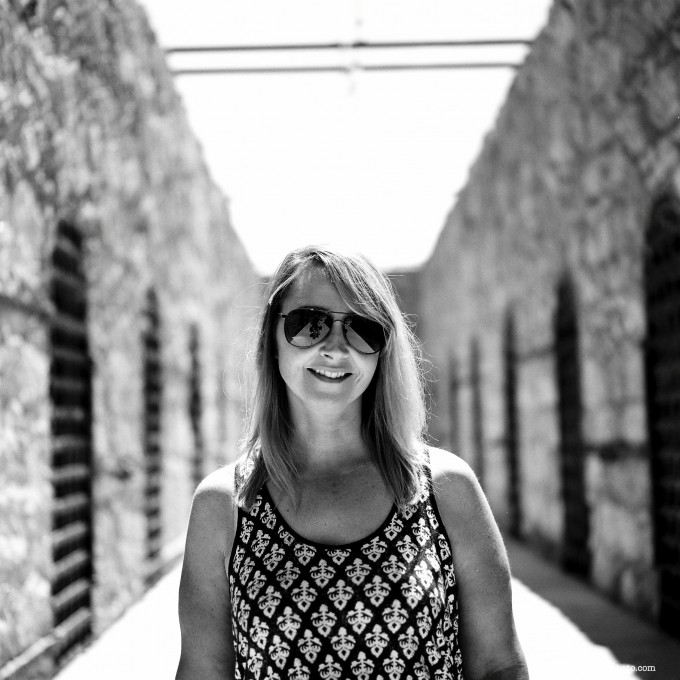 PLEASE! I NEED YOUR HELP TO KEEP THIS WEBSITE RUNNING, IT IS SO EASY AND FREEE for you to HELP OUT!
Hello to all! For the past 5 years I have been running this website and it has grown to beyond my wildest dreams. Some days this very website has over 200,000 visitors and because of this I need and use superfast web servers to host the site. Running this site costs quite a bit of cash every single month and on top of that, I work full-time 60+ hours a week on it each and every single day of the week (I received 200-300 emails a DAY). Because of this, I need YOUR help to cover my costs for this free information that is provided on a daily basis.
To help out it is simple. 
If you ever decide to make a purchase from B&H Photo or Amazon
, for ANYTHING, even diapers..you can help me without spending a penny to do so. If you use my links to make your purchase (when you click a link here and it takes you to B&H or Amazon, that is using my links as once there you can buy anything and I will get a teeny small credit) you will in turn be helping this site to keep on going and keep on growing.
Not only do I spend money on fast hosting but I also spend it on cameras to buy to review, lenses to review, bags to review, gas and travel, and a slew of other things. You would be amazed at what it costs me just to maintain this website. Many times I give away these items in contests to help give back you all of YOU.
So all I ask is that if you find the free info on this website useful AND you ever need to make a purchase at B&H Photo or Amazon, just use the links below. You can even bookmark the Amazon link and use it anytime you buy something. It costs you nothing extra but will provide me and this site with a dollar or two to keep on trucking along.
AMAZON LINK (you can bookmark this one)
B&H PHOTO LINK – (not bookmark able) Can also use my search bar on the right side or links within reviews, anytime.
Outside of the USA? Use my worldwide Amazon links HERE!
You can also follow me on Facebook, Twitter, Google + or YouTube. 😉
One other way to help is by donation. If you want to donate to this site, any amount you choose, even $5, you can do so using the paypal link HERE and enter in your donation amount. All donations help to keep this site going and growing!
 I do not charge any member fees so your donations go a long way to keeping this site loaded with useful content. Thank you!