Photokina! New mirrorless releases from Canon, Panasonic, Olympus, and more!
Photokina is upon us and today there were loads of cameras and lenses announced today from many of the usual suspects. It seems that Canon and Panasonic are jumping on the Sony RX100 bandwagon but Panasonic did it right by making an RX100 style camera but with a full on 4/3 sensor inside which means this guy will deliver the best quality in a compact camera! So far it is my favorite Photokina release (but that silver E-M1 is gorgeous, making it my #2 fave) but there is more to come. Let's take a look at the cool stuff being announced today!
PANASONIC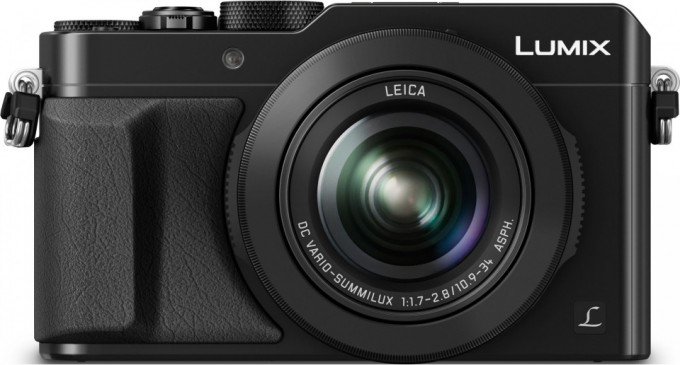 The LX100 that has been rumored forever is now official. The 1st of the so called RX100 clones (even keeping the 100 name) this one is quite nice and will present a challenge to the Sony pocket cam. Basically this little guy has a Leica/Panasonic 24-70 equivalent f 1.7-2.8 lens, 4K video, solid build, great looks, a built-in EVF and wonderful ergonomics and control. It is easy to see that this one will be popular without question.
Coming in at $899 you can pre-order it at B&H Photo HERE.  
I see this as a direct hit to the RX100III but with a larger sensor and LARGER body as well of course.  Wi-Fi, NFC and manual control rings round off this polished looking offering from Panasonic.
Amazon is also taking pre-orders for the LX100.
Even though the LX100 is priced at $899, which may be a little bit high, it is priced appropriately to
the RX100III
due to the larger sensor. As you can see in the image below of the camera, it is larger than a Sony RX100 but it is still rather compact. This will deliver 4/3 quality in a solid, modern, stylish and usable lens range camera. It has it most of what everyone needs and I see it as a perfect take anywhere, vacation, kids and everyday life camera. With 4K video there is not much this guy can not do (besides long telephoto of course).  An instant winner here IMO and even has ISO up to 25k!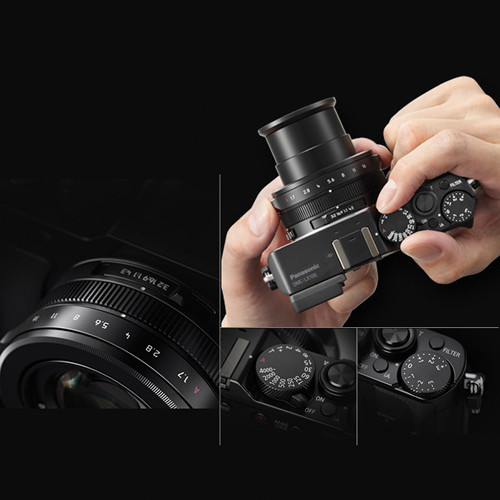 Panasonic also released the GM5, a super compact micro 4/3 camera much like the old GM1. From B&H Photo: It features a similar magnesium-alloy body as the GM1, but replaces the pop-up flash with a 1,166k-dot electronic viewfinder, as well as a hot-shoe mount, creating a more full-featured camera system. The GM5 also features a 16-megapixel Digital Live MOS sensor and Venus Engine image processor to produce detailed still images and a heighted sensitivity up to ISO 25600. It is also capable of recording Full HD video at 60 fps.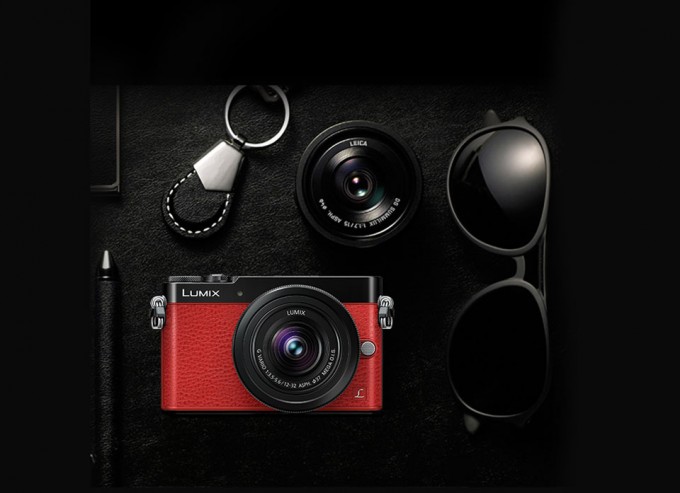 The GM5 is a TINY, attractive and useful powerhouse as it is pocketable but also will take any micro 4/3 lens available. If you want SMALL and a TRUE "Micro" 4/3 then be on the lookout for the GM5.
You can pre-order it at B&H Photo for $899 with a 12-32 (24-68) kit lens.
This guy with the 20 1.7 II would make for a great compact camera that would provide beautiful IQ and video.
Amazon also is taking pre-orders for the GM5.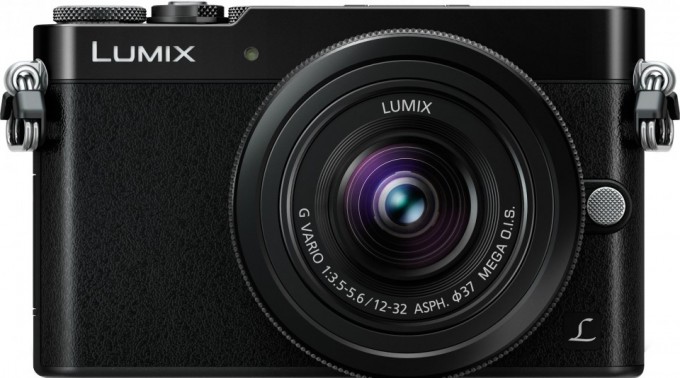 ———-
CANON
The 7D MARK II AND G7X has arrived.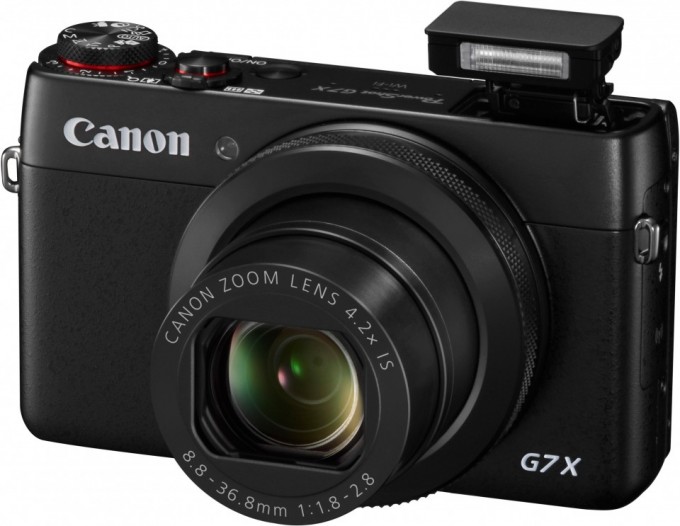 Canon has released a new 7D Mark II which for me is a YAWN. The 7D is fantastic but as you guys know I am not a DSLR guy. I could fake it and act like I am just to make affiliate sales but hey, I have to be honest. After using cameras such as all of the mirrorless option these days, DSLR's have become un-necessary. I have done pro work with my Leica's, with my Sony A7s and with my E-M1 and never did I wish for a DSLR. So yes, Canon released the 7DII but I am going to talk about the G7X which is yet ANOTHER camera from Canon that is 3 years behind the times. It seems that Canon just can not be innovative in the small pocket cam or mirrorless area. They want to keep their DSLR sales strong so they are afraid to release anything revolutionary (like Sony is doing many times per year). Instead they copy others and release little flops like the EOS M. This time it is an RX100 copy in the form of a G7X.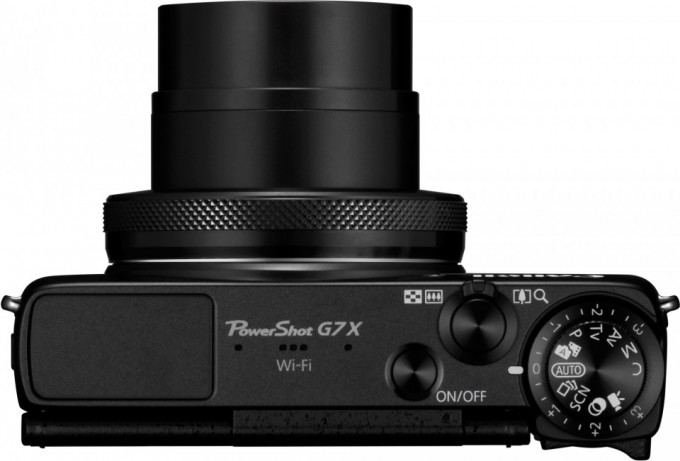 The G7X comes in at $699 but has a 1″ sensor like the Sony RX100 and Nikon 1 series cameras. Already the Panasonic above beats the Canon for sensor size. The lens has more reach at 24-100 but does not have the "Leica" name attached to it. No 4K video but it does have 1080 video on board. No EVF. BASICALLY IT IS a Sony RX100 in disguise as a Canon. Not really, but for me, nothing exciting. I would pay the $200 more and buy the Panasonic in a NANO second over the Canon.
You can pre-order the Canon G7X here at B&H Photo if you just love Canon 🙂 
Amazon is also taking pre-orders for the G7X HERE.
—
OLYMPUS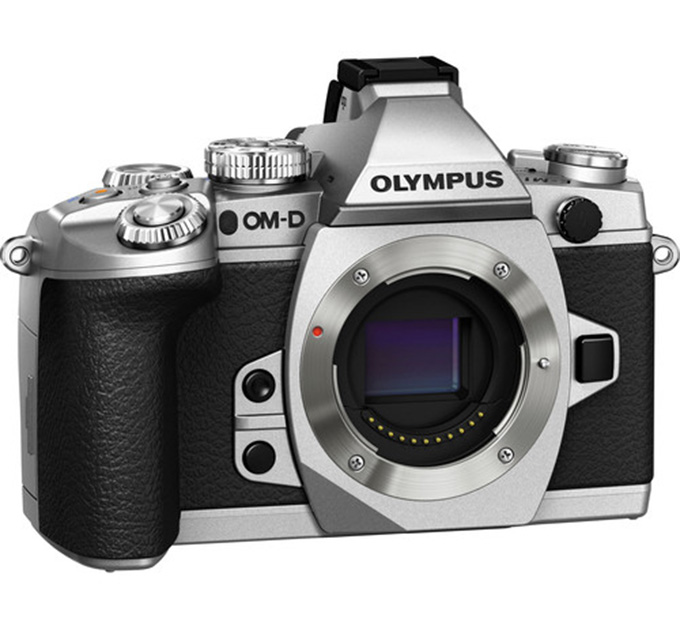 Olympus did not create a new E-M2 powerhouse (and frankly, I am glad they didn't as the E-M1 is still a massive powerhouse of a camera that is capable of APS-C quality) but they did upgrade the E-M1 firmware with new features as well as release a pimped out version in Silver and black. Many have been asking why they did not originally create the E-M1 in silver like they did with the E-M5 and now Olympus has created it! I have to say, it looks mighty sharp in silver! I am a huge fan of the E-m1 and if for some reason you missed my old review of it you can see it here. 
The new firmware is pre-loaded onto the Silver E-M1 so right out of the box you get all of the new benefits and features. For those who already own an E-M1 there will be a firmware download so you too can benefit from the new features. So what are the new features?
"Features for improved performance include improved EVF display time lag. The display time lag has been reduced to 16 msec when the frame rate has been set to high-speed. New Photo Story themes "Zoom In/Out" and "Layout" have been added. The addition of a hold function has also made it possible to temporarily save a photo story while shooting, and complete it, later. Live Guide makes it possible to layer on multiple effects simultaneously*. Remote shooting features in the OI.Share™ App have been further advanced, with the addition of a self-timer sequential and interval shooting, allowing for rich variations in movement and expression. A new Scene Mode "Panning" allows you to set the optimal shutter speed automatically to match the movements of an object. "Shade" Art Effect inserts bands of shading on the left and right side of the image (or top and bottom) for a sense of wideness. A new Movie Effect "Old Film" turns your videos into flickering images with noise, scratches and dust, for the vintage look of old movies shot on film."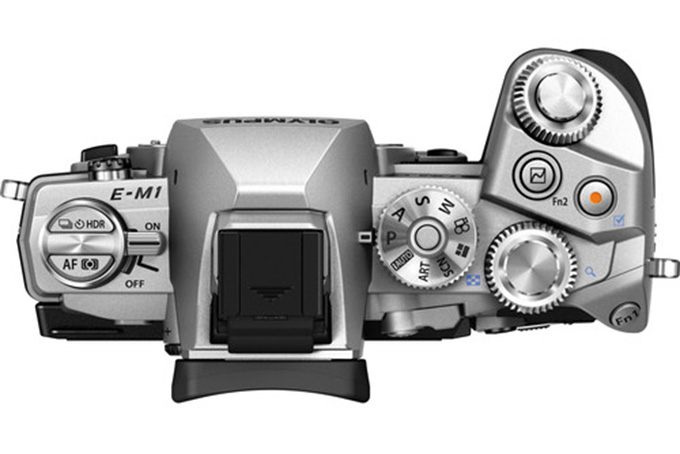 Firmware Upgrade Availability
Firmware Version 2.0 is pre-installed on the Olympus OM-D E-M1 silver model. Existing OM-D E-M1 camera owners can also enjoy the features of this new firmware by upgrading their camera using Olympus Viewer software.
U.S. Pricing and Availability
The OM-D E-M1 in Silver will be available in September 2014.
Estimated Street Price: $1,399.99
You can pre-order the Silver E-M1 at B&H Photo HERE
Also at Amazon HERE. This one ships THIS month! PopFlash.com also will have the new silver E-M1! 
—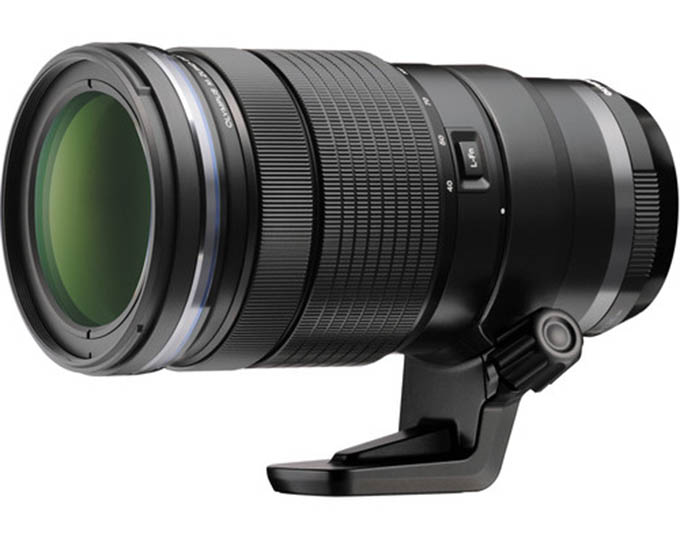 Olympus has also finally released the new 40-150 Pro Zoom! This long-awaited zoom lens has been in the works for a long time now and will round out the systems pro zoom category which also includes the new 7-14 f/2.8. The 12-40 is already known to be an amazing zoom lens and now the 40-150 will give you some reach, at the expense of size and $$$. IT IS NOT CHEAP AT $1,499.00 but those who know the quality of Olympus pro glass will know that this is well worth it. For those telephoto shooters out there who own a Micro 4/3 camera, it will not get any better than this. YES this is a 40-150 f/2.8 zoom, bringing you a 80-300 equivalent! NOW THIS is an amazing lens!
You can pre-order the 40-150 f/2.8 pro zoom lens at B&H Photo HERE 
PopFlash.com is also an Olympus dealer, and a site sponsor!
—
SONY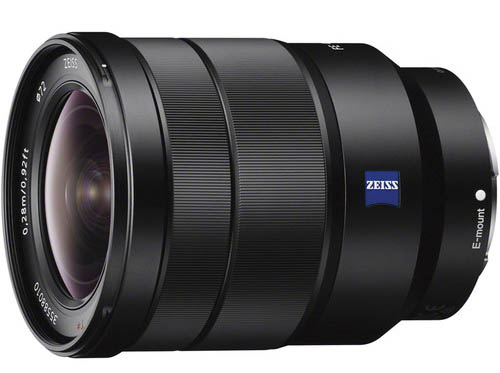 Sony has announced today the new wide angle FE mount (full frame E mount) 16-35 f/4 OSS lens, something many have been waiting for. This one will fill your wide angle needs for the A7 system and comes in at $1349.
You can pre-order it at B&H Photo HERE.
Amazon is also taking pre-orders HERE!
Wide-range zoom lens designed for full-frame FE-mount cameras
Constant f/4 maximum aperture enables greater consistency throughout the zoom range and benefits working in dim conditions
Features a circular that, through the use of curved blades, keeps the aperture almost perfectly circular from its wide-open setting to when it is closed for smoother, more natural defocusing highlights
Optical SteadyShot image stabilization works to minimize the appearance of camera shake by up to four shutter speed steps to benefit shooting handheld in dim lighting
Five aspherical elements, including one AA (advanced aspherical) element, and three ED elements helps to reduce chromatic aberrations throughout the zoom range while also maintaining a compact form-factor
Carl Zeiss T* anti-reflective coating enhances contrast, clarity, and color reproduction by countering the effects of lens flare and ghosting
Only the middle groups of the optical system move to achieve focus, so the overall length of the lens does not change when focusing. Also, the filter thread at the front of the lens does not rotate, which is convenient when using a polarizing filter
 —–
So there are my fave releases today. For me Canon was the biggest disappointment. They have the funds and ability to create something extraordinary but they never ever seem to do it. They are happy sticking to their DSLR model. Same with Nikon. Nothing exciting at all from them besides the D750 DSLR. No real innovation from the two "Big Guns". Sony has been constantly releasing new exciting products, Olympus has been keeping the momentum going with amazing lenses and Leica, well, they have yet to make their full announcements but I think we will hear from them by tomorrow.
—–
SAMSUNG
oops, I almost forgot the NX1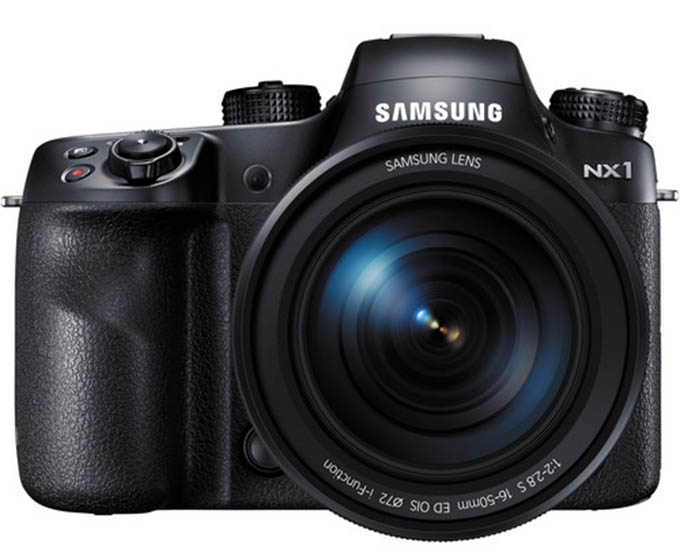 Samsung has announced the NX1, their flagship mirrorless coming in at A WHOPPING $2799 with kit lens but that one leaves me scratching my head. The price is out there IMO. I will say that the 'kit" lens seems more like a pro lens with a 16-50 range and a variable aperture starting out at f/2 and going to f/2.8. Still, $2799 for the set is a bit much I think. It looks like a DSLR, the lens is huge and for the money I would take the fantastic Canon 6D with a 24-105 for the full frame performance. I reviewed the 6D and loved the IQ and usability, just hated the weight with those big L lenses, but the quality is stunning. I am finding it hard to see how Samsung can sell this for $2799 with lens. Seems overpriced to me. It may be a stellar camera but not sure how many will plunk down that kind of cash to SWITCH systems. I think only some the current Samsung base will go for it.