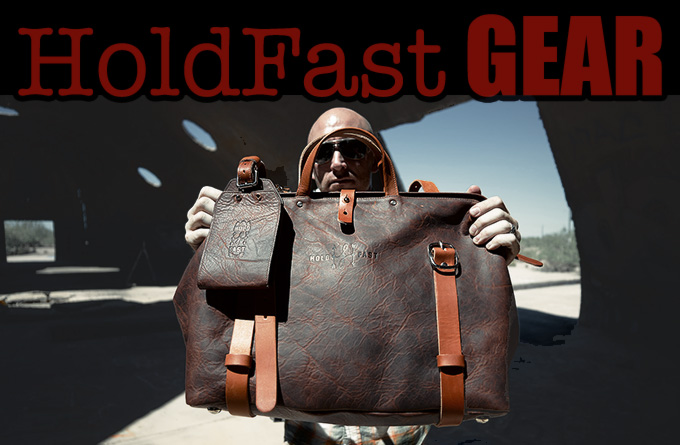 HoldFast Gear: The Roamographer Bag and Money Maker strap
To see all of these goodies in more detail, check out HOLDFASTGEAR.COM!
A couple of weeks back I received a message from Matthew Swaggart, the owner of HoldFast Gear. He asked if I would like to review their Roamographer bag, small lens pouch and Money Maker strap system. I knew of HoldFast and knew that they sold only uber high quality and functional gear that also looked fantastic. All leather, all quality hardware and based right here in the USA.
I told Matthew to send me whatever he wanted me to  take a look at and a few days later I received a package containing the new Roamographer bag in Great American Bison Leather, a Navy lens pouch bag and the Money Maker strap in Water Buffalo Tan. When I took everything out of the box I was in awe of the quality. The last time I was this pleased with the quality of an accessory was when I wrote about the Wotancraft bags recently. Like the Wotancraft bag, the HoldFast Roamographer just oozes quality and workmanship.
BUT beware! It is a LARGE bag. This is not a tiny mirrorless system bag, not at all. This is a full-fledged large carry all bag, or what I like to call a "travel bag" as it is one I would personally use for traveling or large jobs, just like the one I did yesterday. It even has a super nice hang tag called the "luggage tag wallet" that can hold your phone, cards, ID, etc that can be added to it (or it can be used alone). When I say it oozes quality, I really mean it. This is up there with the best I have seen, even equaling bags I in the $1200 range. So if you are someone who loves function and style and quality craftsmanship, I am telling you now that you MUST take a look over at the HoldFast site because they offers some of the most unique accessories for photographers that I have ever seen. Gear for pros such as wedding shooters, sports shooters, portrait shooters and even things for enthusiasts who just want the best quality they can get a hold of, all while being very fashionable.
In other words, the HoldFast Gear products all have a certain kind of SWAGGER so it is no surprise that the owners last name is "Swaggart", lol. Just yesterday Debby told me "I am stealing this bag for our trips"! I told her, "sure thing, just take out the camera insert and you can use it as a normal travel bag". It's very versatile.
The Roamograoher is a gorgeous bag my friends but be prepared to pay the fee for that beauty, quality and usefulness. The Roamograoher comes in at $535, but in all reality, it is worth it because this is one of those bags that stay with you for life, and can even be passed down for generations. It will age well and develop a natural patina and softness over the years. This is a bag I have already been complimented on SIX times while out and about with it, people asking me "where did you buy that bag"??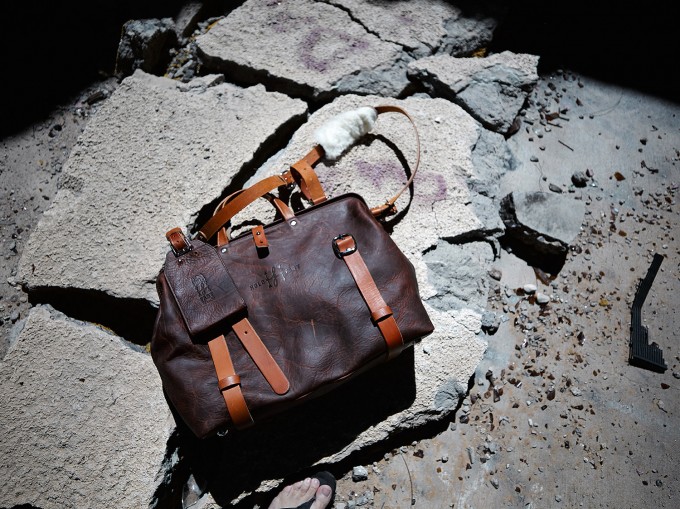 We have all seen those old classic leather bags from 20-30-4-50 years ago. They usually have a uniqueness to them, a very cool vibe that tells a story. THIS will be one of those bags in 20-30 years. Of all of the bags I have tried, tested, reviewed and used, this is up there with my other favorite, the Wotancraft Ryker.  The Ryker is my go to mirrorless bag that is already breaking in so so well. The Roamographer will be my #1 goto for travel, big treks, jobs and times when I need to carry more such as my macbook air, chargers, lenses, and 2 or 3 bodies. It is perfect for those with a DSLR system as well. Walk into the job with this bag and the money maker strap system and you will look the part and feel it.
Below is a video overview of the bag I did while on location shooting in the Domes of Casa Grande, AZ. It was 106 degrees, I was hot and Brandon was shooting (sorry for the audio dropout part of the video). As you can see it is a gorgeous bag:
One thing I love just as much if not more than the bag though is
the Money Maker Strap system
. I have known about this for a long while now but never thought I would need it. HOW WRONG WAS I! Man, after getting it all figured out, which took me all of 3 minutes, I started to appreciate the usefulness and versatility of this amazing strap system. The Money Maker is just that, a strap that pros will be able to take serious advantage of. They will gain speed, comfort and will have access to 1, 2, or 3 cameras instantly without fuddling around for a bag, or adjusting a shoulder strap. It is quite the amazing design.

The MM strap fits around your body comfortably as it is 100% adjustable to your body size. A camera can sit to your left, waist level, to your right and in front of you. It is absolutely comfortable. Many wedding pros use this strap and swear by it. They would not use anything else. If I shot weddings, concerts, or anything where I used more than one camera, this would be my #1 go to accessory. It really is that amazing.
I am wearing the strap below with all options ON, set up for three cameras. Image below shot with the A7s and 15mm Voigtlander.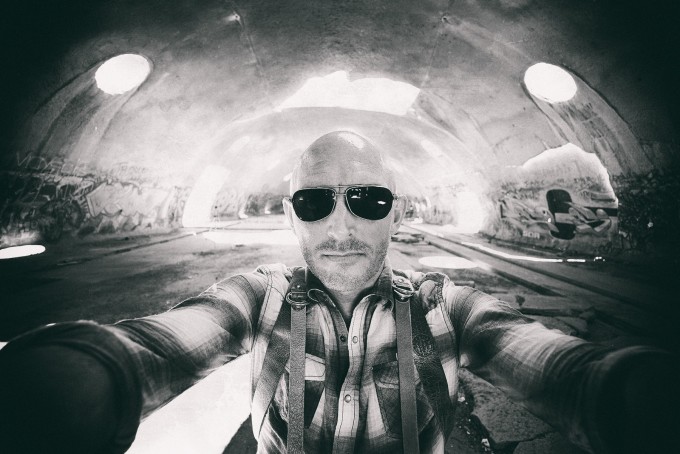 The quality is so so good and my strap is the Water Buffalo version. The feel, the coloring and the wrinkles in the leather all make it appear to be a really high quality and fashionable product. It looks awesome on and feels just as good as it looks.
You guys who follow me know that when I REALLY love something I REALLY like to let that be known. This is one of those occasions.
 Below is a video from Matthew Swaggart explaining his Money Maker Strap system. 1, 2, or 3 cameras!
–
You can read MUCH more about the Money Maker Strap system here and see it in all of the available leather colors by
clicking HERE
. Prices start at $200 and for me, this is very fairly prices at $200. Really. I have seen straps for $175 that were just plain old little leather straps for one camera. THIS is a SYSTEM for carrying your cameras that allow you to carry up to THREE of them without the cameras even being close to each other. They stay in place at your side and when you need one of them you slide it up to your eye in a natural movement. For pros with multiple cameras, this is a must own IMO! I wish I had this when I shot
those Seal tours
 as it would have come in handy and stopped me from banging up my Leica's at the time.

I also was sent a cool little lens pouch that will strap on to the Money Maker Strap system so if you are shooting with 1-2 cameras you could use this pouch to hold a couple of lenses or even a mirrorless camera. It is gorgeous and the one I was sent is made of blue canvas with a sheep skin interior. It has the softest most protective interior I have ever seen in a camera bag, period. This little guy is called the Explorer Lens Pouch.
You can read more about the pouch here. For me it helps to complete this as a system. You can carry cameras, lenses and some accessories without even realizing you are doing it.

Bravo to HoldFast Gear. These are some super cool products for enthusiasts and pros and I was so thrilled with the quality and versatility that I asked Matthew if he would like to be a site sponsor and he took me up on that. When I see quality gear that is made with passion and superb workmanship I really want people to know about it. Hopefully some of you can go checkout the site at HoldFastGear.com and browse what he has to offer. Thank you Matthew for letting me experience what you are all about, love your products!