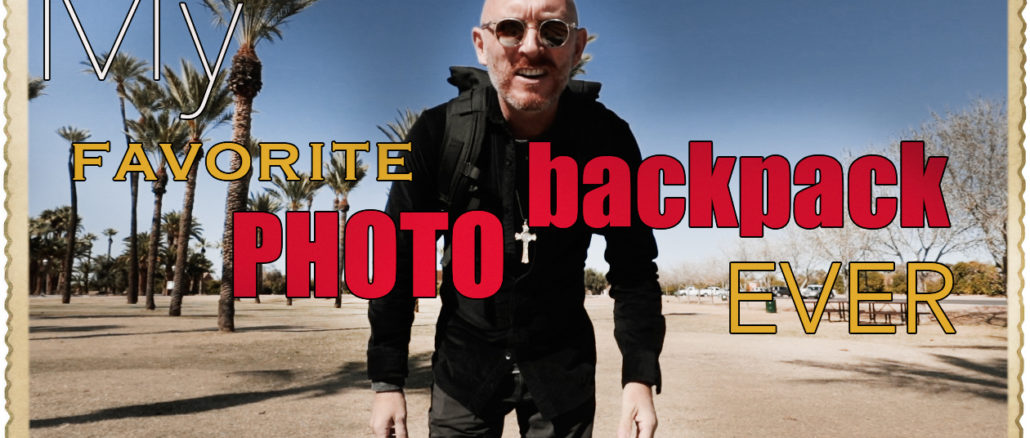 My Favorite Photo/Travel Backpack EVER! The WANDRD PRVKE 21
Hello to all! Today I want to talk about (as I do in the video below) a new backpack I have been using for a couple of months now. It is the WANDRD PRVKE 21 (Pronounced Wandered Provoke 21) backpack and I originally was introduced to it by Olympus when we were testing the new pro lenses. The 45 1.2 and 17 1.2 lenses specifically. As I carried around the Olympus gear in this bag, I realized how comfortable it was, how rugged, how water-repellent it was and how attractive it was. I have never been attracted to a backpack style bag, as I always enjoyed the over the body/shoulder type. Easy access, smaller, etc. With that said, when I travel I always want a larger bag, and I did buy a TUMI Backpack a year or two ago just for travel. It is an awesome backpack and well worth the cost, that Tumi. I have used it every time I have flown over the last year. It allows me to bring all kinds of personal items and a camera but the issue with my Tumi is that it is not made for photo gear, not at all.No real padding so when I stuffed a camera inside, I had to pad the camera in a separate camera wrap. Not ideal.
My VIDEO OVERVIEW of the PRVKE 21 Backpack
When I saw the
PRVKE 21
I was immediately impressed with it as it had the same roll top I have come to love from my Tumi, yet it offered room for camera gear and personal belongings. Best of both worlds all while protecting my camera gear. This backpack comes in three colors. Blue, Olive and Black. I have the blue and it's very solid. About as good as a camera backpack can get IMO. The build and construction is top-notch, the comfort is wonderful and the 21 Liter size is perfect for something like an EM1 MKII with 3-4 lenses. They also sell a 31L version which is a MONSTER! I have seen it in person but man was it nice. I you need more space,
you can find the 31L version at WANDRD's website HERE.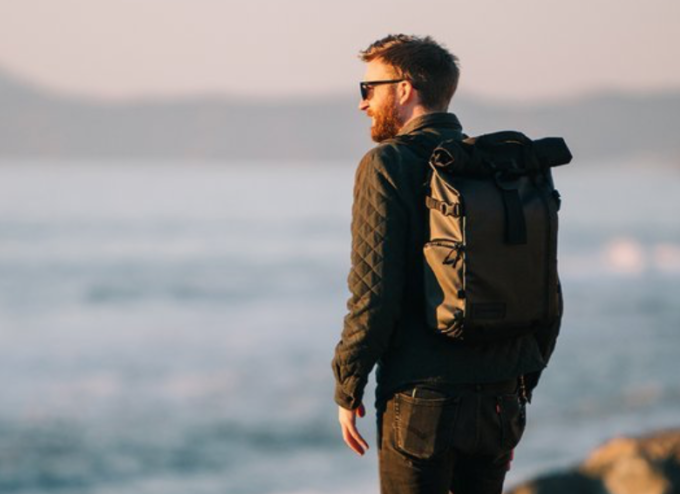 You can check out the WANDRD Prvke 21 at Amazon. They sell all three colors and the price is between $260 and $299. Yes, pricey but you do pay for quality this is a QUALITY bag. In fact, it has become the ONLY Photo Backpack I will own. I have seen and tried many but sent them all back. This one, I love and it has become my new carry on for all of my travel. I HIGHLY recommend you take a look at this bag if you have been in the market for a backpack. Tons of room, pockets, easy access, loads of storage for small things and bigger things and an easy to use and operate system. I have had this in rain and the wetness just rolled off as it is water-repellent.

I have never been a backpack guy, but now I am. This one sold me on the benefits of it and it is indeed a wonderful bag. If you did not see my video at the top of this page, give it a look if you wan to see more with the bag in hand and use! 
If you want to read more about the bag, as in fine details, you can see all of this on the WANDRD Website. 
Stay tuned my friends as my next post will be on a package that arrives today with a camera I purchased for myself this week. I will also be reviewing a new lens with this camera ; ) Stay tuned!
If anyone wants to share a guest post, review, daily inspiration (3 of your fave images and a story about them), I always welcome them. See info on how to do that HERE.