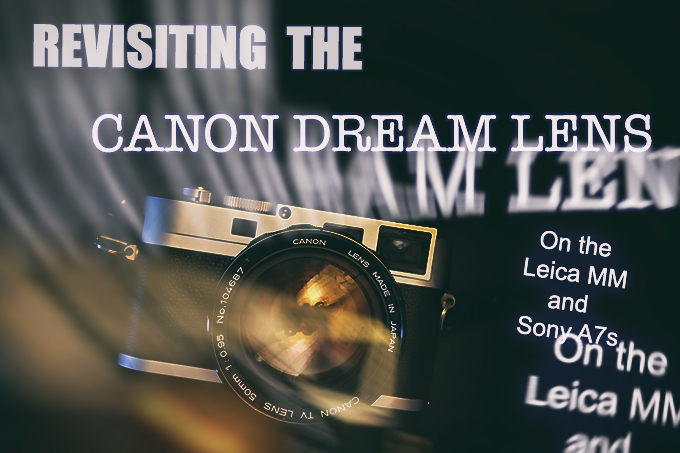 Re-Visiting the Canon Dream Lens, 50 f/0.95
When we choose and buy our cameras some of us fail to realize that the heart of our camera is not our sensor or the camera body itself, it is the lens. The lens is what makes the camera "see"..it is what delivers the image to the sensor..it is the eyeball of your camera. The better the lens, the sharper your image, the more correct and richer the color saturation and you will also have the least amount of distortions. Choosing the right lens for your camera is the same thing as a painter choosing the right brush for whatever job they are doing.
For example, if I want a nice portrait lens when I am shooting a Leica M, it is hard to go wrong with a 90 Summicron APO. if I want wide angle, there is the Voigtlander 15 or Leica WATE. When I want subject isolation , a 50mm Summilux or Noctiliux fits the bill. Each lens delivers a different look, this is a fact. Some lenses are soft, have distortions and issues, yet they can still create a nice image. Some lenses create sloppy or horrible bokeh and others will give you creamy bokeh that just melts. Again, choose the lens for what you are trying to achieve.
Lenses ARE the heart of your camera system yet so many of us skimp on the lens. I wonder why? Why am I babbling on about this? Well, it is a longish story but one that I am happy to tell because the lens I am talking about today is a special one, and even a controversial one at times, but it is a beautiful lens to me regardless. One of those lenses you pull out when you want THAT look that only it can give.
Over a year ago, in June of 2013, I wrote a review on a unique lens that had gained a cult following of sorts. A lens that was known for having a crazy "dream like" rendering when shot wide open at its uber fast aperture of f/0.95. Up there with lenses like the original Noctilux or the Canon 85 1.2L. The Canon was a lens that I never saw in the flesh but was wowed by in photos (sometimes) that were taken by others using the lens. It was a quality that I never saw in ANY other lens, cheap to crazy exotic. While a lens like the Leica Noctilux is technically superior to this "Dream Lens", it can not do what this lens does and vice versa.
The Canon 50 0.95 "Dream Lens" was originally made for the Canon 7 Rangefinder film system of the 1960's and 1970's. The 50 f/0.95 was the super fast aperture solution when shooting the Canon 7, and when you look on E-Bay or classifieds for this lens today you will mainly see it in the Canon 7 Rangefinder mount which is unusable for Leica M shooters unless it is modified for M mount use.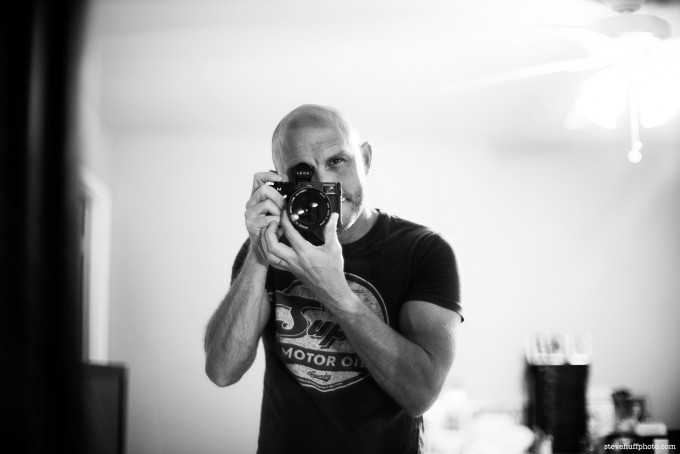 There have been a few of these 50 0.95's sent in for a Leica M conversion and some have been done horribly bad, some have been done pretty nicely, and some have been done superbly, as in, they could not have done it better. Some have even added a 6 bit code to the lens so the digital Leica M will recognize it as a Noctilux and apply corrections. Pretty slick.
To those who own this lens in M mount, they usually adore it and most say they would never sell it. Because of this,  you do not see too many out there in great shape with a proper M mount conversion because if you do sell your mint M mount copy, chances are it will be very hard to find another just as good, ever. I should know, that is exactly what happened to me. After writing my review over a year ago I had a flood of e-mails offering me crazy money to buy my lens. I loved it and did not want to sell but I usually love money more than gear and get it when I can (money), especially if it ended up where I actually made a few bucks. So I sold my last version over a year ago which was an 8/9 out of 10 for condition, focus and IQ. It was so so good!
Of course, after I sold the lens I missed it within 2 days, even with $3500 in my bank account from the sale. I regretted that sale more than almost any other sale I have made in my photographic life. WHY? Not because this lens was such a technological marvel, or super sharp or up there with the likes of the Noctilux. Nope. I missed it because when I was shooting a 50 Lux the day after I realized I would never again have that special look that this lens gave me. In reality, this lens is a special effects lens when shot wide open and when shot from f/2 on it is like a normal fast lens but very sharp and with a very creamy draw. But it is the wide open use is what gave this jewel its nickname of Dream Lens. It renders the background into a dream like blur. A watercolor effect almost. It is pretty amazing IMO. As I said, nothing like it out there and to be able to use it on a Leica M or Sony A7, in full frame, as it was meant to be shot but with modern ISO capabilities..wow. Take a look at the Flickr page for the Dream Lens, which has been up for years and funny enough, was started by Ashwin Rao! LOADS of samples there that will show you what this lens does.
So yea, I missed it after I sold it. Damn! Even though my last copy sold for $3500, and I had a few who wanted it at that price, and even one offer at $4000 that came after I sold it, I still regretted the sale.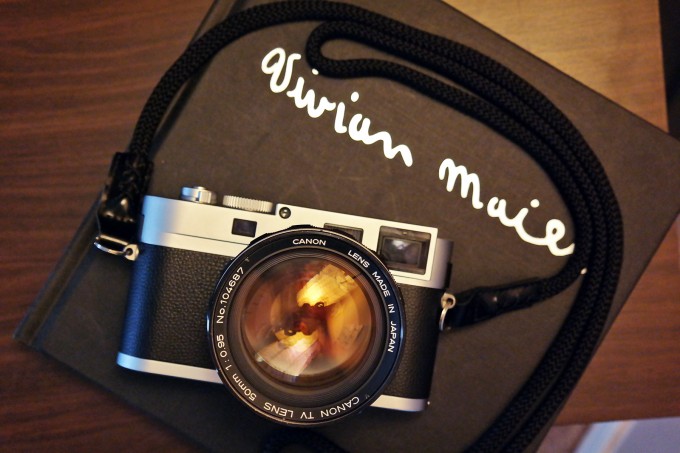 So I started my search for another MINT copy
Since the last sale I kept an eye on e-bay and some classified sites searching for the perfect copy of this lens. I was picky. I was waiting patiently for the "one", hopefully a 9/9.5 out of 10 and I wanted a hood, cap and 6-Bit coding. I was ready to pay up to $3k for one and did see some on E-bay from China that were selling for $2800-$3000 but was hard to trust those sellers as you never know just how the lens will be. Will the focus be spot on for the RF? Will it be clean without scratches or haze or fungus? It was a chance and shipping from China to the USA was a little risky, though it could have and most likely would have worked out fine. Still, I waited until I came across one that was either local or close to it.
Then I found one…
Then, as I was ready to lose patience and jump to buy a "92 out of 100" rated dream lens on e-bay from a vendor in China I saw a a Facebook notification, as it was a sign.. it was a a post with images of a MINT M Mount Canon 50 0.95 with 6 bit coding. Hmmm. I even knew the guy, Jeff Warren, as he was at my last workshop in Nevada! He even lived in Los Angeles, a 5-6 hour drive from me. Jeff hinted that he MAY be selling in that Facebook post so I messaged him and we chatted, I thought for a bit and I bought it. He even sent it Fed Ex overnight, the same day, for no extra charge. I received the lens in less than 24 hours from the moment that I sent him the money via Paypal, 19 hours to be exact.
My main concern was that it would be off with the Rangefinder of the Leica because at 0.95 there is a VERY thin DOF. Any misfocus would be a nightmare as I have experienced first hand with a few fast lenses over the years.
Luckily it arrived and it looked amazing, a solid 9/10. The glass was/is perfect. No issues. I mounted it to the MM (no need for an adapter as this is M mount with 6 Bit) and fired away some shots. Perfecto! I mounted it to the A7s with a Voigtlander M to E adapter and even more WOW. Was so awesome shooting it on the A7s. Easy to focus with the large EVF and it felt really good on the A7s body. NOW THIS is a low light combo to dream for.
ULTRA THIN DOF at 0.95 – Sony A7s.  Some vignetting when used on the A7s at 0.95, that is the only issue. Look how TINY the in focus area is on the block wall. The rest is not lens softness, it is BOKEH, all out of focus due to the extremely small depth of field.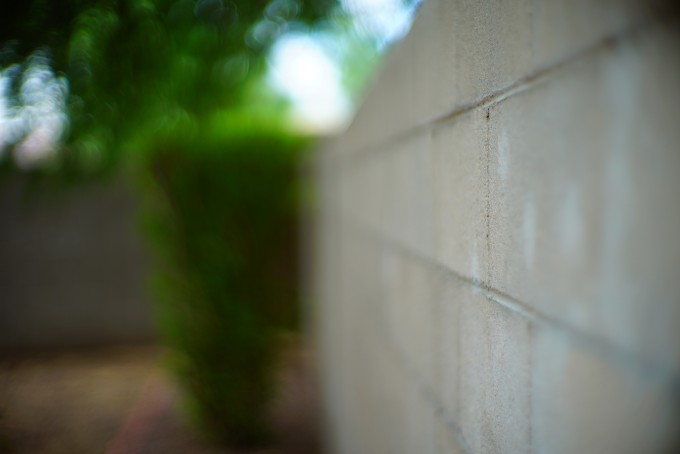 Regrets?
So after a couple of hours being happy as a newborn baby with a mouthful of milk I asked myself…"so, do you regret buying this for so much money"? My answer to myself was NO!! I was HAPPY, I was THRILLED, I was ECSTATIC. I told myself that I would not sell this one. But I have been here before, with many lenses that I swore I would never sell. None of them have tugged at me like this one though. Sure, I have owned them all – the Noctilux f/1 and 0.95, the SLR Magic 50 T 0.95 Hyperprime, the Mitakon Speedmaster and of course the Summicrons and Summilux lenses, which are all gorgeous and technically amazing. But this lens just does something special and while it is not an every day lens, it could be if you stopped it down to f/2 or f/2.8.
I am going to start using this lens with the A7s, MM and M in various locations and clubs shooting local live bands, which on many occasions shoot in near darkness to small crowds, ver small crowds. This is a lens that will do great things in these scenarios I think. I am also going to bring it out for certain portrait sessions, to add that extra flair and uniqueness that you do not see in many photos these days. I am not talking about just doing the whole shallow DOF Bokeh thing, but using it artistically and effectively.
I missed focus on this one with the A7s somehow, but I still like it 🙂 A B&W filter was applied in processing.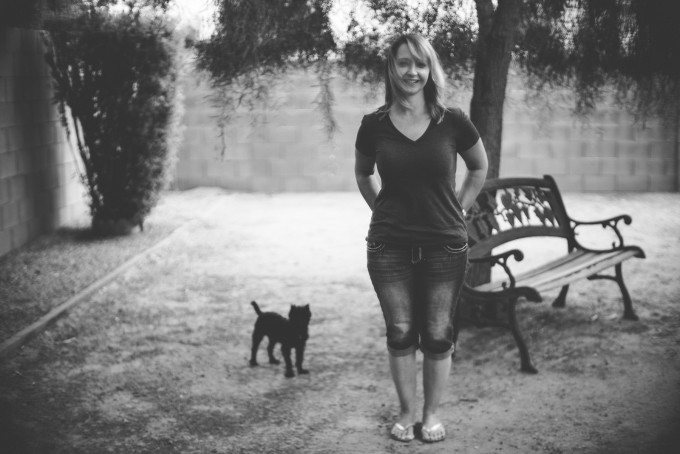 The fact is that this lens brings us a "draw" that no other lens does. Period. This lens is also pretty rare set up in an M mount with 6 Bit coding. It is even rarer to find this in a 9/10 condition. I am vowing to hang on to this lens!! Hehehe. We will see.
When I wrote about this lens in my 1st review I mainly used it with the M 240, which also rocks with this lens. Since I did that review with the M, I wanted to focus on using it with the A7s and Monochrom this time around, so this is what this article will be about.
The Canon 50 0.95 on the Sony A7s. I also have my JB grip on the camera as well as a ARTISAN OBSCURA sticky soft release.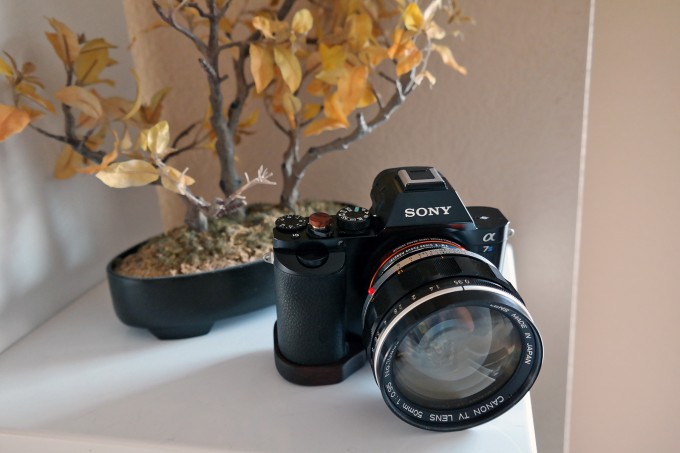 First up, the Sony A7s and the 50 0.95
With the new Sony A7 series, particularly the A7s (my fave of the three) this lens takes on a whole new world of possibilities. For one, this classic fast lens can now be used on a full frame mirrorless camera with integrated EVF and up to insane ISO's. Much like the Mitakon I reviewed a while back, this lens will make the A7s a true king of the night. At f0.95 and ISO capability up to 100k usable, there will be no light that you can not shoot in, period. Add to that the moody possibilities and artistic weirdness that the Dream Lens puts out and you can create images that not many others can even get close to in style and flash. Of course, you have to know your stuff..know what you are doing, otherwise the images will look bad, even VERY bad.
But use your skill to its fullest and you can create some interesting images that are worthy of framing. Images that people will see and say "wow, how did you do that".
When this lens is on the A7s using the Voigtlander close focus adapter you can focus in VERY close. MUCH closer than you can when using it on the M or MM. This is invaluable and will even make the dream lens MORE dreamy. It is true, when this lens was given the name "Dream Lens" it was for a reason. Just take a look at my original review to see some dreaminess with the M 240.
When I used this lens with my well used A7s, I think it was the best ever match for this lens, and the good news for A7 shooters is that you do not need to find the rare M mount version to use this on the A7. you can now buy a standard Canon 7 version of this lens, of which they are plentiful on e-bay, and use a canon 50 0.95 to E mount adapter. This can save you about $1,000 when buying the lens if you only want to use it on a Sony A7 body.
After realizing this, I started to really realize how special the Sony A7 series is. I mean, I knew it was already but there is no other full frame system out there that can do what the A7 series does, especially the A7s. This is the 1st ever camera, full frame, that will allow you to use this Dream Lens and even use it with close focusing, AND nail focus due to the critical focus you can achieve with the EVF and magnification.
I love this on my MM and M but for the ultimate Dream Lens experience I think it should be shot on an A7s. End of story. After using it with the A7s I wanted to carve my name in the side to assure I never am tempted to sell it for some quick cash. 🙂 I did not do this of course but I have to say, I love this lens. Below are some images with it on the Sony A7s.
All images below are from the Sony A7s and Canon 50 0.95, WIDE OPEN. You must click on the images  to see them larger and in the correct way. If you do not, you will not see  them the way they were meant to be seen.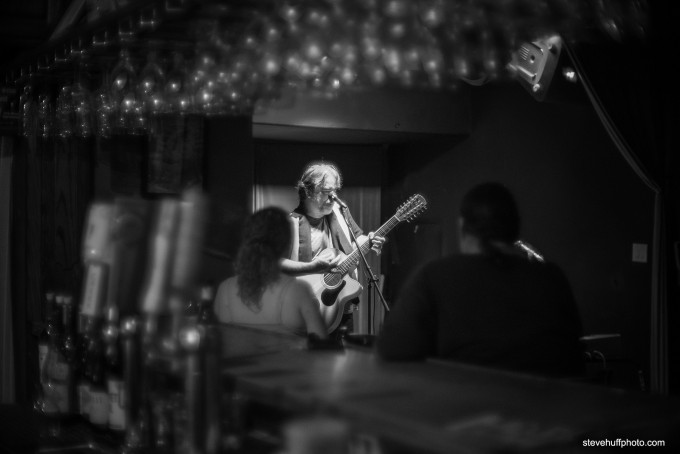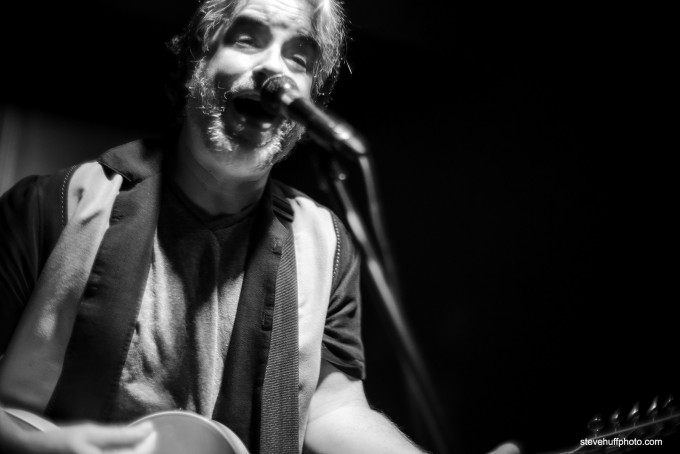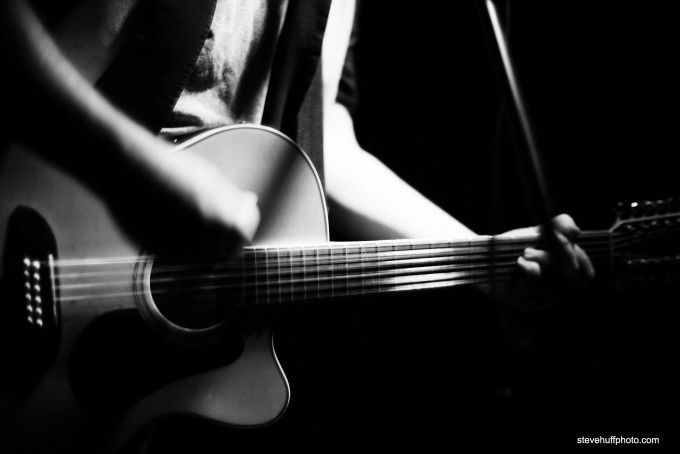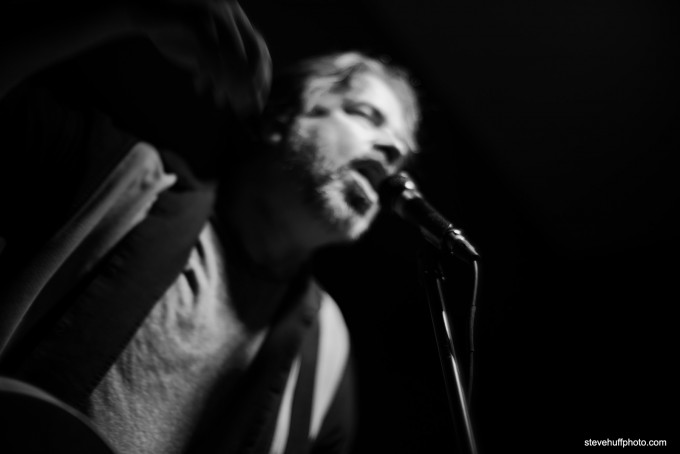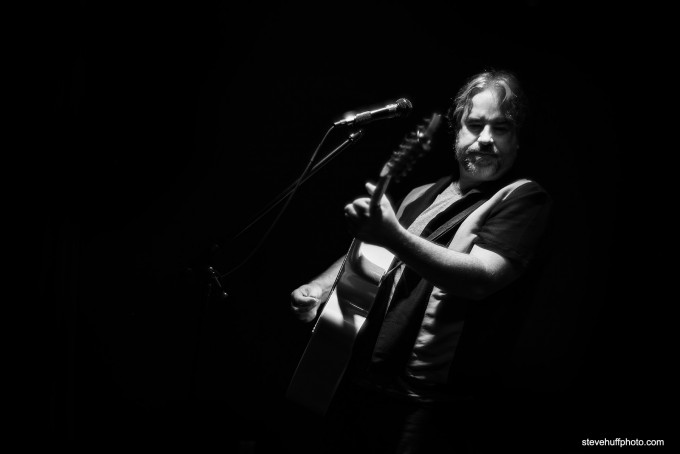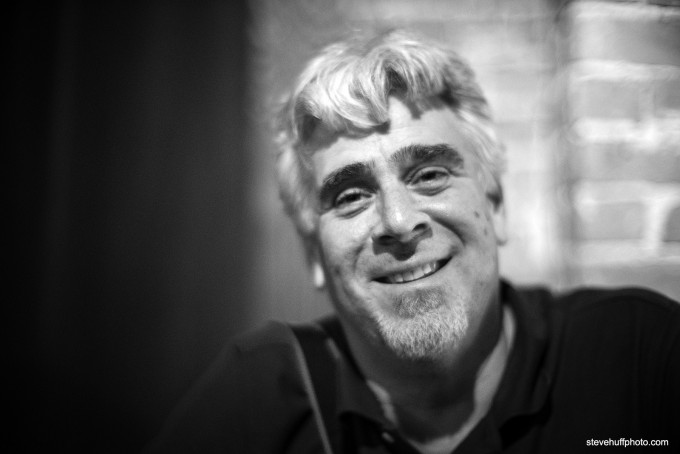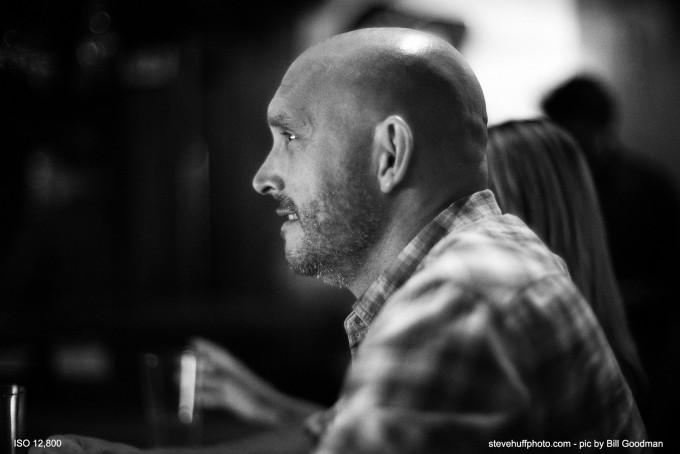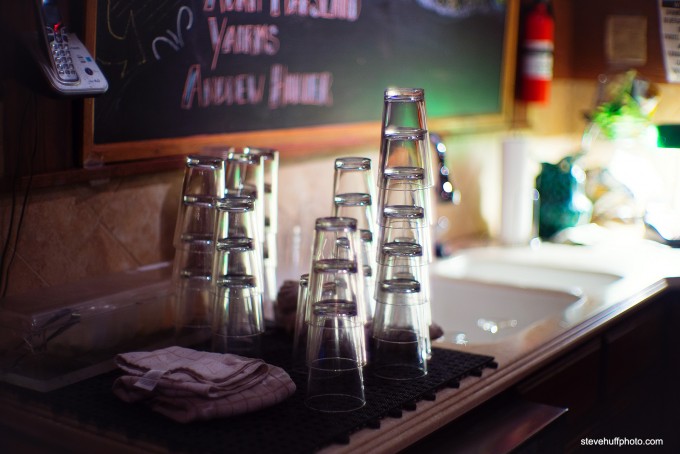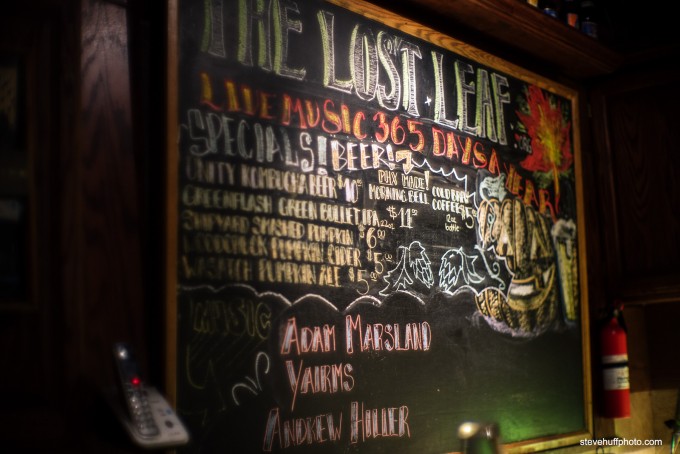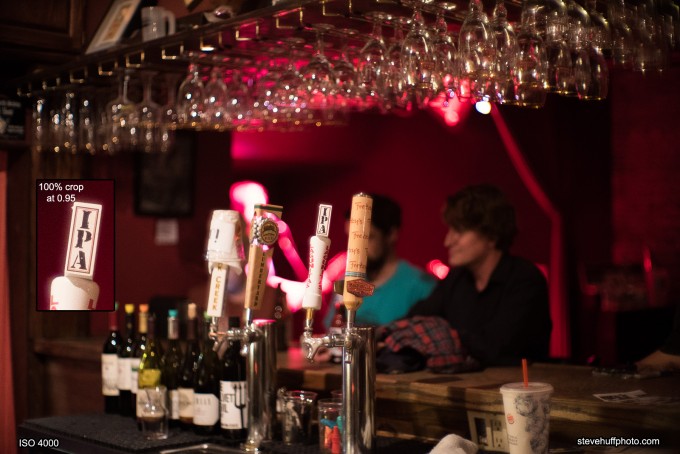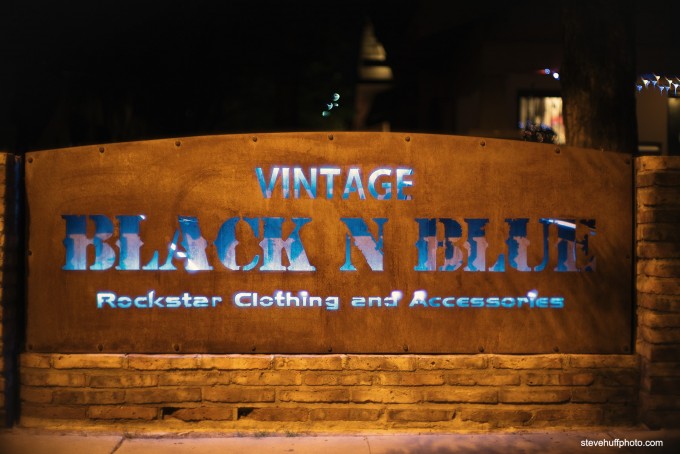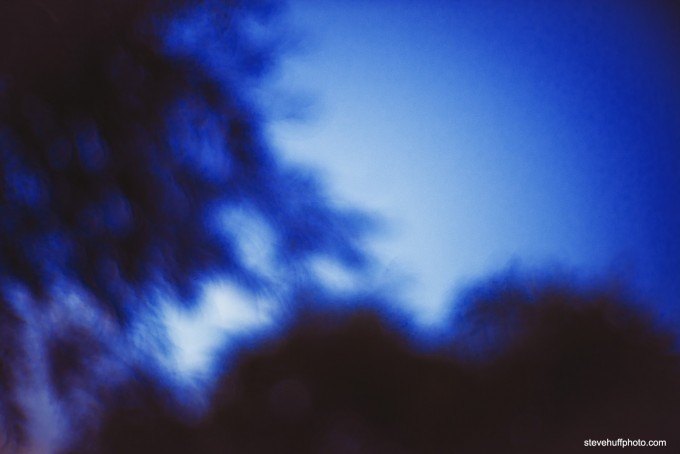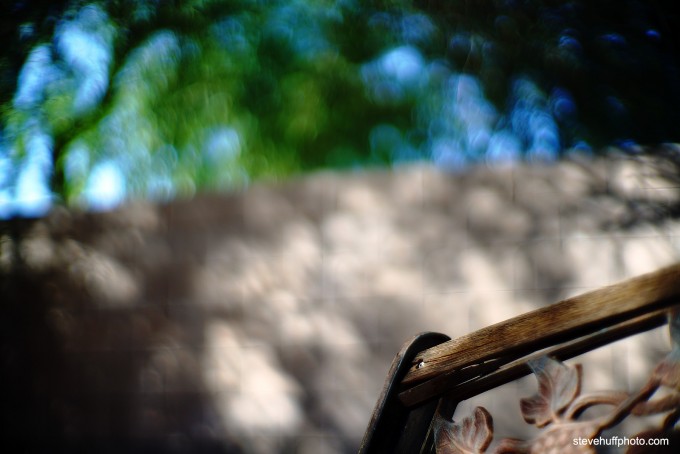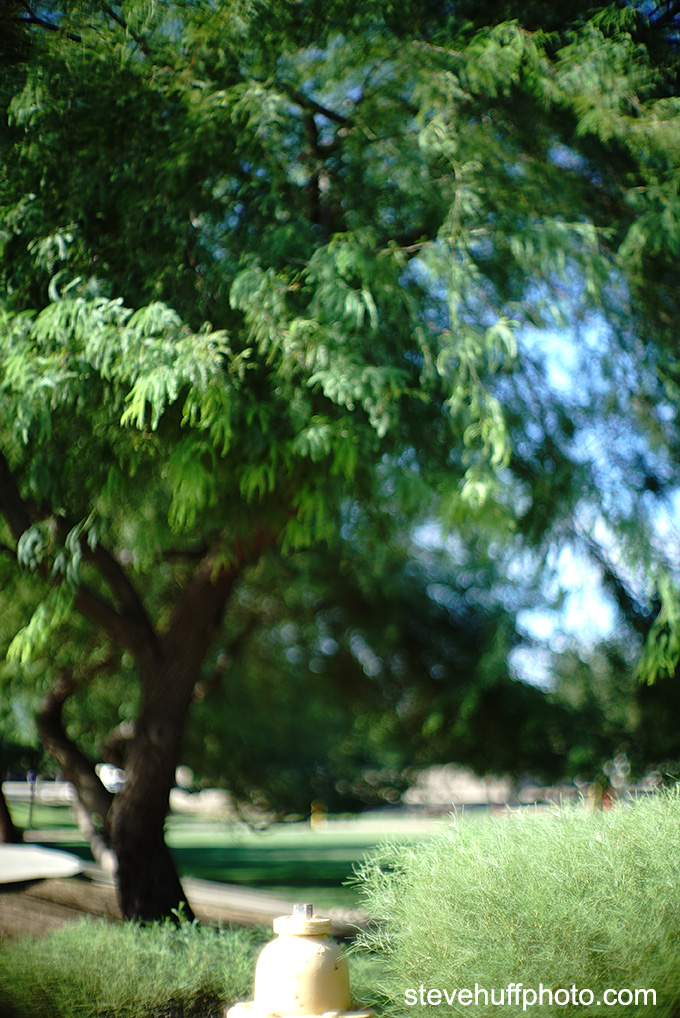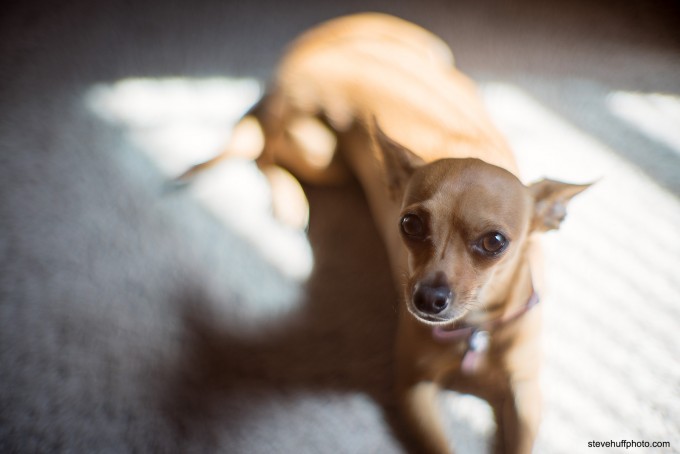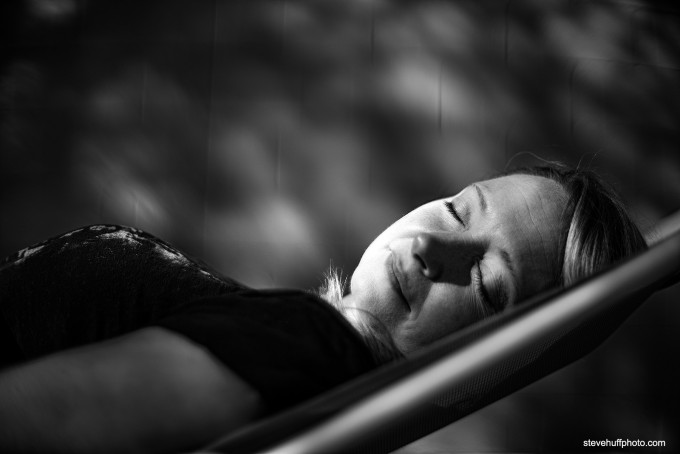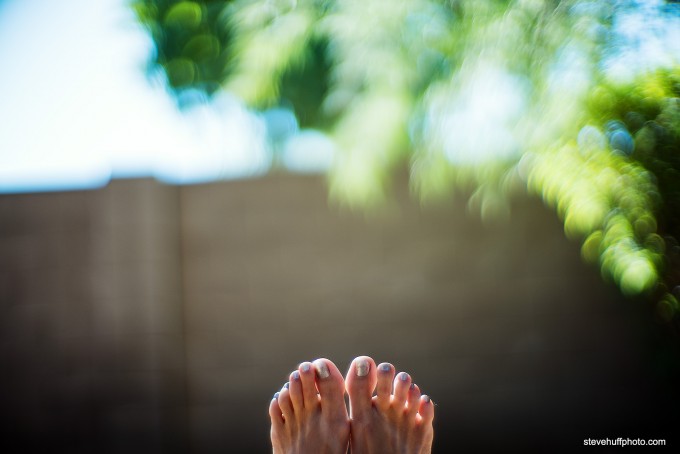 As you can see this lens can perform well on the Sony A7s, in daylight or in darkness. In fact, I prefer it to the original Leica Noctilux f/1. It is sharper at the focus point and has a nicer draw for my tastes. It is also easier to hold and balance on the camera. The more I use this lens on the A7s and Leica cameras, the more I realize just how special of a lens it is. At the average cost of $3-$3500, it is a great lens to add to your collection if the look and capabilities it can offer are to your liking.
Using this lens on the Monochrom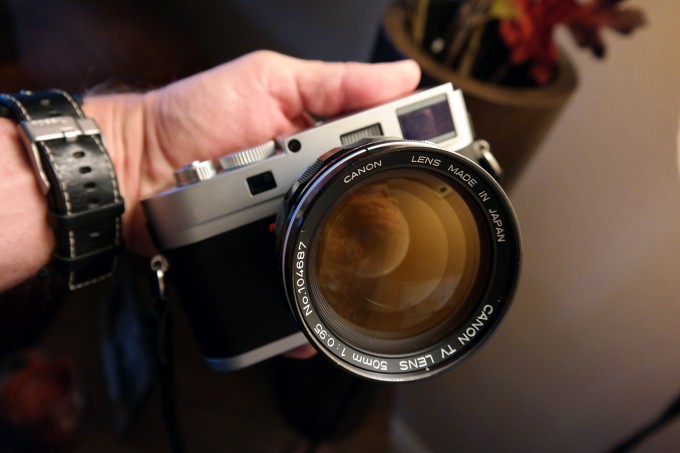 On the Leica MM this lens is a wonderful match as is any classic lens. I feel the Mono is at its best with classic glass over modern analytical glass and this Dream lens helps to round it all out. The IQ is stunning and while not like a Noctilux 0.95 in perfection it has its own Mojo going on that can not be denied.
Before I keep on going on about my love for this lens, I will say that not everyone will like this lens. Some will HATE it. Many like what I call "The Summicron Look", which is clean, crisp, sharp and even. Many who love that look HATE the look of the Canon Dream Lens. They will say the Bokeh is awful and busy and the lens is soft (it is not soft though). So before you even think about this lens,make sure you LOVE what it does because if you do not then you will tire of it.
With that out of the way, using it on the MM is quite lovely. You lose the closer focusing of the A7s but you are shooting in pure B&W and this lens loves B&W. It has a nice micro contrast  that is gentle and allows your subject to pop while the edges and background just melt away into a fantasy land. Wide open it is quite crazy. Stopped down it is nice and smooth.
The main issue with users of the Leica M or MM is you want to make sure the M mount Dream Lens you find/buy is good with your cameras RF. Many old lenses are off, and if your lens or your camera is off just a hair, the lens will be a challenge to focus. If possible, test the lens before buying, which in 99% of cases is impossible I know.
The B&W from the MM and this lens is richer than the A7s with B&W. It's a whole different style of shooting as well, much different. RF shooting is something that will be rewarding when you get out there and get those shots using manual focus and manual controls.
Below are a few shots with this lens on the Monochrom.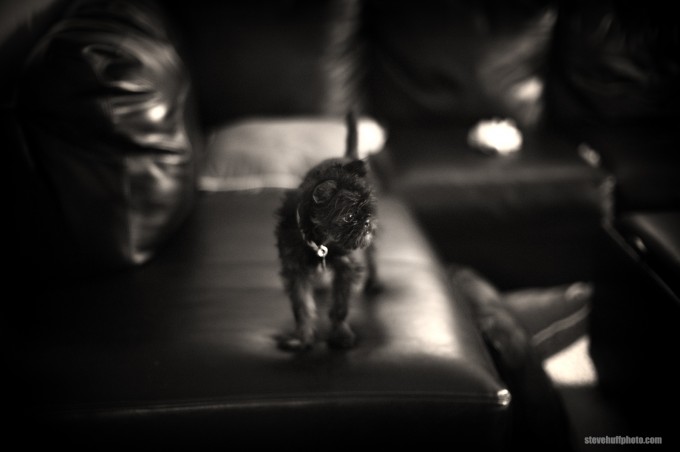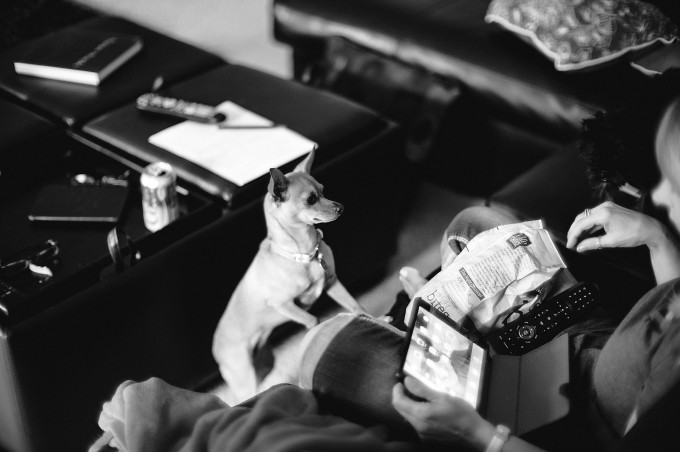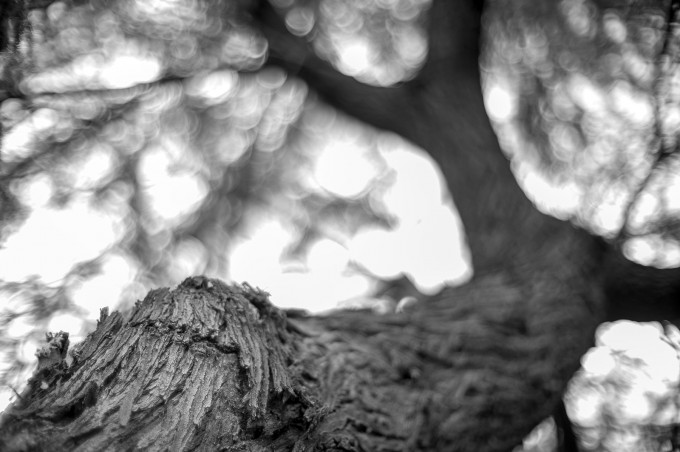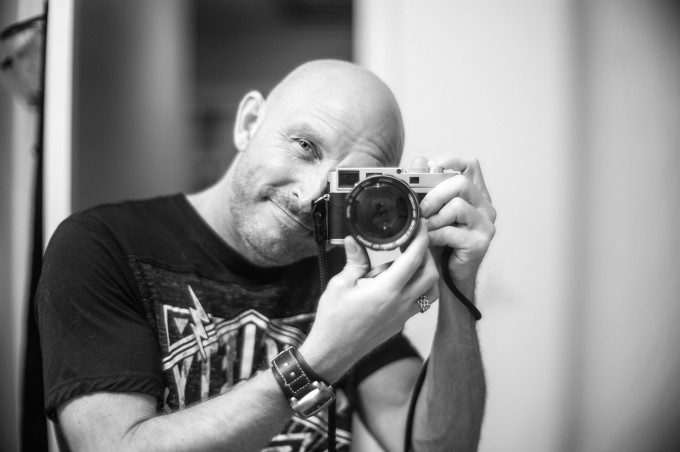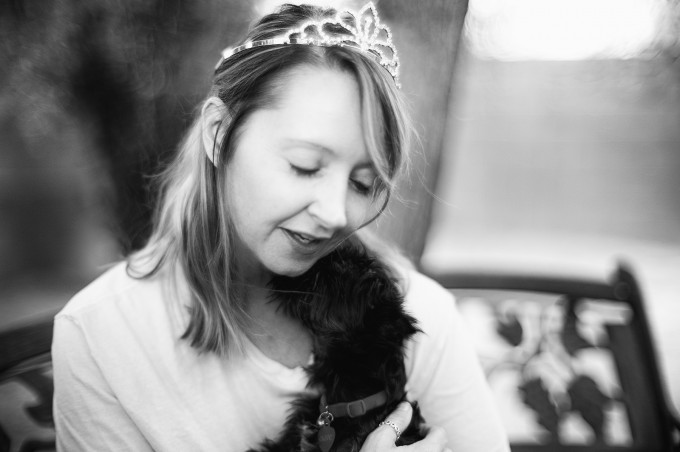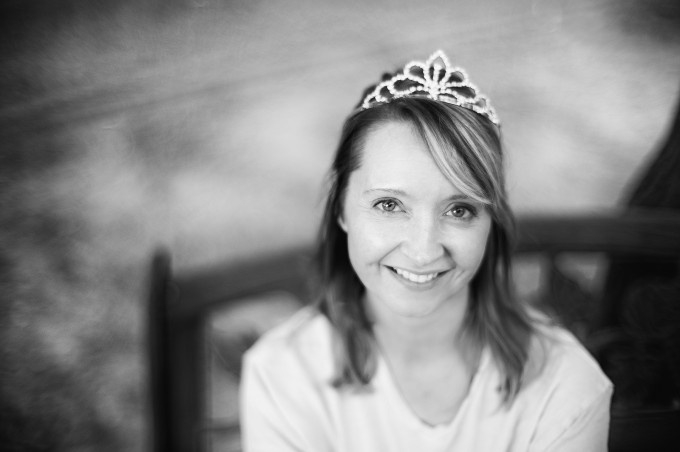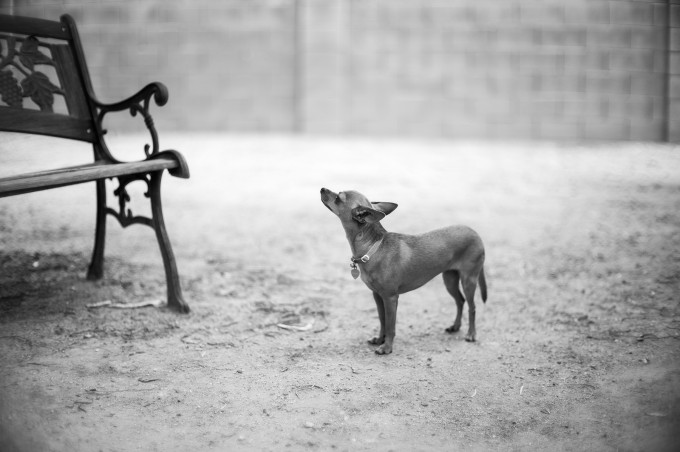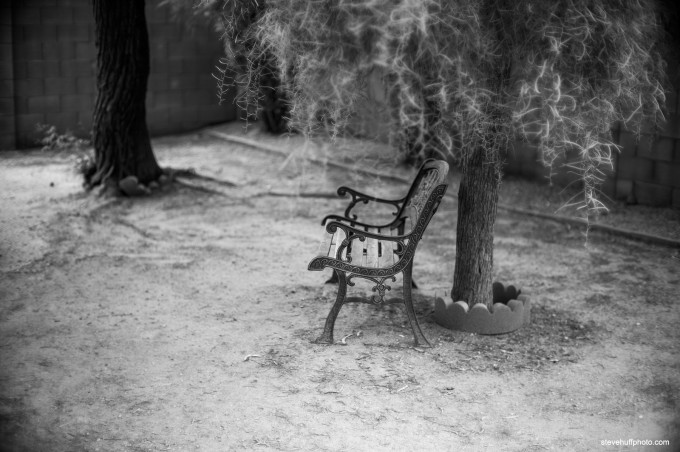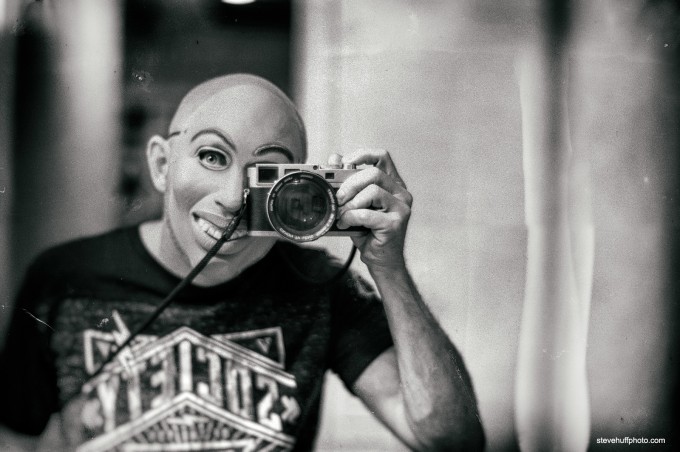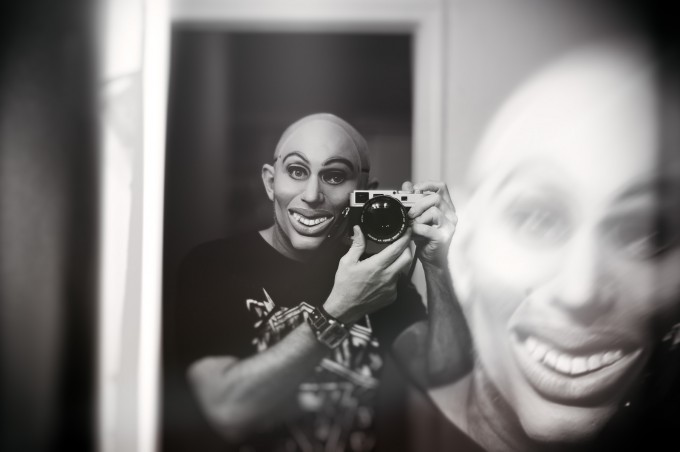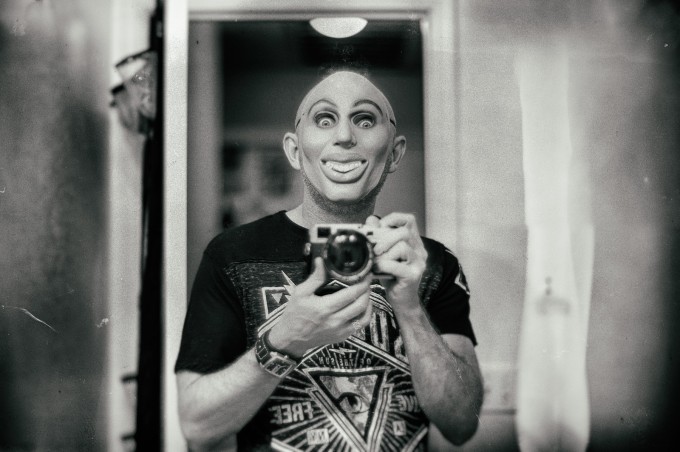 Getting the most from the Dream Lens requires a few things..
If you choose to buy or use this lens or even if you have one and are thinking, "My shots do not look that good, mine are low in contrast and softer and do not pop like these", then read on as I will tell you how to get this look from this lens. The Canon 50 0.95 lens is a lens with lower contrast than most modern lenses so when you process the photos you must do a couple of things to bring out the goodness in the files 🙂
First, PLEASE shoot RAW. This is not an OOC JPEG type of lens. For you to get the best from it you need to bump the contrast and add some sharpening as well. I shoot RAW and when processing the RAW file I bump the contrast slider up until it looks good without going overboard. I also mess with the shadow slider to bring out shadows that were covered by the contrast slider. I may also tweak the highlight slider if needed. Add some sharpening and convert that file to a JPEG. That is all you have to do, but when you do it take s an OK image and makes it into one that will be much nicer looking. To those who complain about this lens saying it is soft, low contrast, or has issues..well, you either have a bad copy or are not using it correctly. I recently saw a comment on a popular forum that was a reply to someone asking about this lens..the reply? " that lens sucks. A coke bottle would give you better images at f/0.95. It was mostly a bragging rights lens by Canon that was made especially for the bling-bling gold Rolex watch, silicon boobs, Lamborghini owners. My thing is bigger than your thing kind of thing…….." 
It is safe to say that this person had no clue as to what they were talking about. 🙂 The lens is beautiful and sharp even wide open. In fact, I find it sharper wide open than the original Leica Noctilux F/1.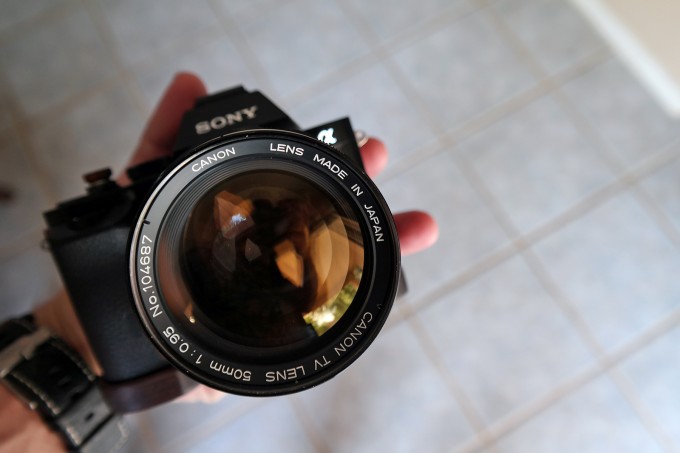 My Original video on the Canon Dream Lens
I did a video over a year ago on this lens with my thoughts on it back then. If you missed it, take a look below:
Final Word on the Dream Lens
I will tell you what I told you over a year ago HERE in my original review…
If you lust after this lens, BUY ONE if you can find one in great shape. Prices have went up and will continue to go up. Mark my words. In two to three years this lens will be hovering around $5k for an M mount, mint, with cap and hood, 6 Bit coded, maybe more than that in 3-5 years. It offers just as much fun as the Noctilux 0.95 with more uniqueness for 1/3 the cost, 2/3 the size and 1/2 the weight. For me it even beats the old Noctilux f/1, which Leica created due to this very lens.
If you shoot a Sony A7 series camera it is so good on these bodies, a truly drool and lust worthy piece. If you shoot an M you can use live view for critical focus and on the MM it is a beauty. But do not expect perfection, not at all. This lens is not about being perfect. It has some vignetting, it can be soft looking if you mis focus and  the contrast can be slightly low if you do not tweak it. What makes this lens so sought after is the Bokeh, which is unlike any other lens ever made. You can really make some images that are very painterly with this guy.
At the current price of around $3200 for a mint M mount copy they will not be heading down or getting cheaper. If you like the look of the images here, in my original review, or on the Flickr group then this  is the only lens that will give it to you. Happy Hunting and if you own this lens, leave a comment letting us know how you like it, how you shoot it and what you shoot it on! Thanks everyone!
Steve
PLEASE! I NEED YOUR HELP TO KEEP THIS WEBSITE RUNNING, IT IS SO EASY AND FREEE for you to HELP OUT!
Hello to all! For the past 5 years I have been running this website and it has grown to beyond my wildest dreams. Some days this very website has over 200,000 visitors and because of this I need and use superfast web servers to host the site. Running this site costs quite a bit of cash every single month and on top of that, I work full-time 60+ hours a week on it each and every single day of the week (I received 200-300 emails a DAY). Because of this, I need YOUR help to cover my costs for this free information that is provided on a daily basis.
To help out it is simple. 
If you ever decide to make a purchase from B&H Photo or Amazon
, for ANYTHING, even diapers..you can help me without spending a penny to do so. If you use my links to make your purchase (when you click a link here and it takes you to B&H or Amazon, that is using my links as once there you can buy anything and I will get a teeny small credit) you will in turn be helping this site to keep on going and keep on growing.
Not only do I spend money on fast hosting but I also spend it on cameras to buy to review, lenses to review, bags to review, gas and travel, and a slew of other things. You would be amazed at what it costs me just to maintain this website. Many times I give away these items in contests to help give back you all of YOU.
So all I ask is that if you find the free info on this website useful AND you ever need to make a purchase at B&H Photo or Amazon, just use the links below. You can even bookmark the Amazon link and use it anytime you buy something. It costs you nothing extra but will provide me and this site with a dollar or two to keep on trucking along.
AMAZON LINK (you can bookmark this one)
B&H PHOTO LINK – (not bookmark able) Can also use my search bar on the right side or links within reviews, anytime.
Outside of the USA? Use my worldwide Amazon links HERE!
You can also follow me on Facebook, Twitter, Google + or YouTube. 😉
One other way to help is by donation. If you want to donate to this site, any amount you choose, even $5, you can do so using the paypal link HERE and enter in your donation amount. All donations help to keep this site going and growing!
 I do not charge any member fees so your donations go a long way to keeping this site loaded with useful content. Thank you!