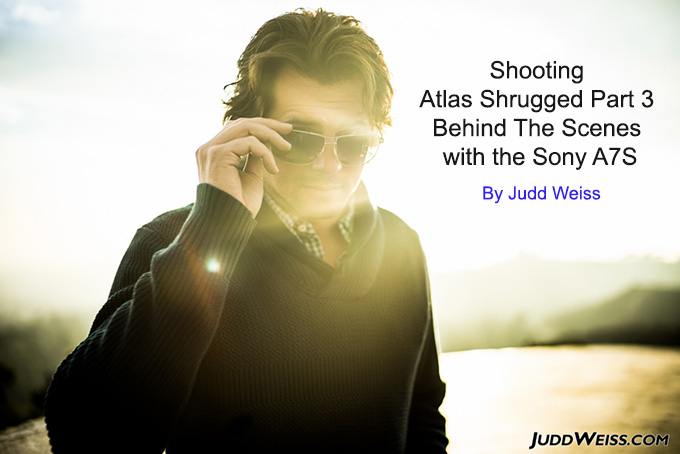 Shooting Atlas Shrugged Part 3 Behind The Scenes with the Sony A7 and Voigtlander lenses
By Judd Weiss
Great to be back here again so soon! I was very encouraged by the reaction to my Ephemerisle 2014 photos I shared in a guest post last week , so I asked Steve if he wanted another set of photos from me for another guest post, and fortunately he said YES! I'm a long time fanboy of this site, so that's cool with me 🙂
Now for something completely different from that last set. And I'm sure there's some people out there that might find this controversial. It's no secret I'm a huge fan of Atlas Shrugged and the author Ayn Rand. So when I was asked to shoot the Behind The Scenes photos for the 3rd Atlas Shrugged movie, I don't think I let the Associate Producer finish his sentence before I jumped all over this. It's not just that I'm a fan, but the idea of having real production value and professional actors to capture was so exciting. I've been extremely prolific, and I've moved very fast, but I'm still relatively new to photography.
When I picked up a Sony NEX-3 four years ago, I first treated it more like a much better quality point and shoot. I had NO IDEA a few years later I would be asked to shoot all these events around the country, and now BTS photos for a movie that will come to theaters and bring my photos to a much bigger audience… wow. Behind The Scenes photos are usually boring, so I was determined to create memorable pieces at the best of my ability. I had earlier gained some notoriety for my event and conference photos. There's now probably around 10,000 Facebook profile photos of mine floating out there, being used by people for all sorts of other purposes too, from Match.com to Speaker Bios to Wikipedia to Book Jackets. And now the Associate Producer is telling me "I want Judd Weiss photos. Can you deliver us Judd Weiss photos?". Hell the fuck yeah! The pressure was on. Fortunately production was starting the following week in LA, so I didn't have to wait too long to jump in.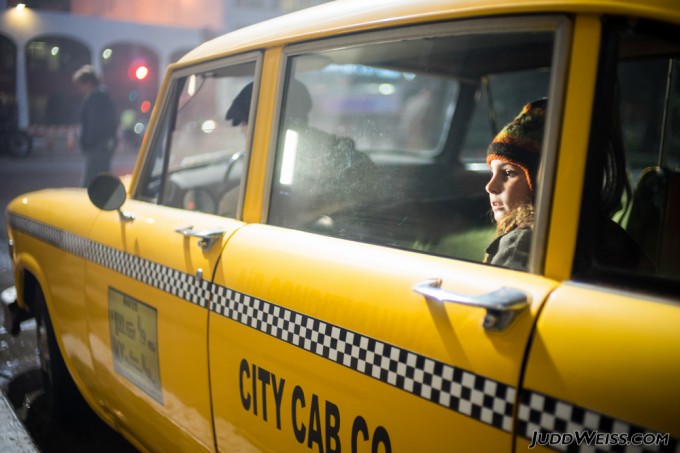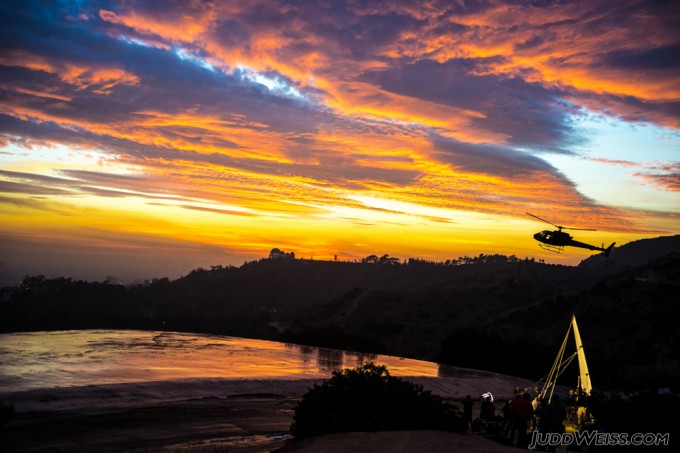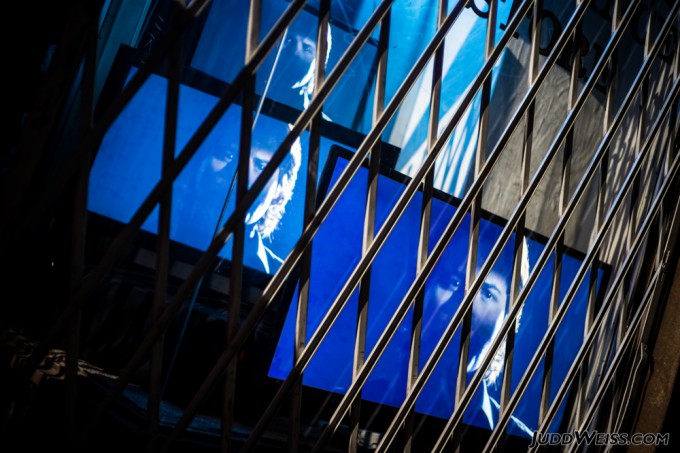 Thank god Sony just released their earth shattering full frame mirrorless A7 right before filming started in January this year. I had been shooting on smaller sensor APS-C NEX cameras before, and I was eagerly awaiting the arrival of the full frame mirrorless, following any shred of rumor and news story for the previous 2 years. I knew I needed to move to a full frame setup in order to take my photos to the next level, and the A7 did not disappoint! I had never shot photos of this quality before, and my love for the camera rose along with the excitement from the production team for the quality of photos I was delivering them. I was determined to push past my limits, and over deliver, but I didn't expect to rise to this level. The producers were ecstatic about the quality of photos I delivered. I was later told by one of the producers that my photos are a blessing and a curse, they're helping the marketing generate interest and credibility in the film, but there's no scene of the movie that looks as good as these photos. I really wish I could say I'm in love with how the final movie turned out, but unfortunately I'm not in love with it. But I do love my photos. In January I still had plenty of room to grow, but these photos were a massive leap of a milestone for me. I'm so grateful for that opportunity.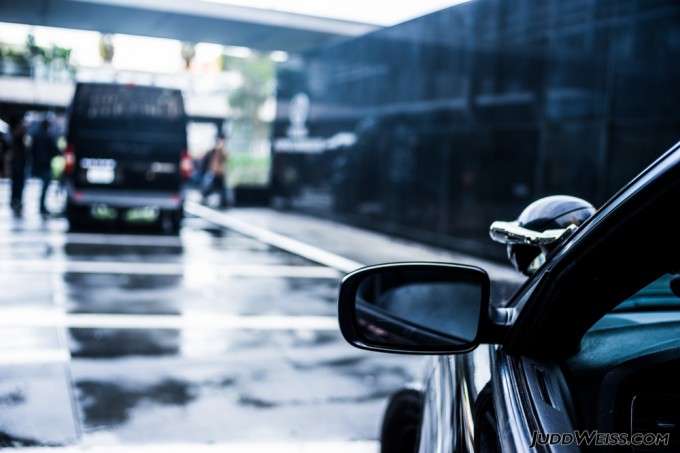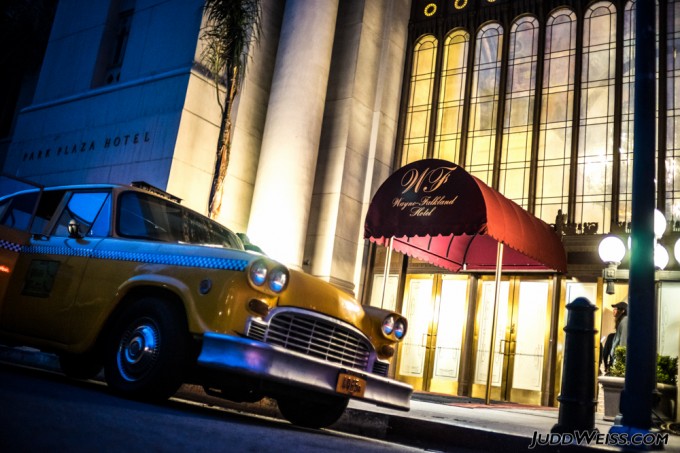 And it might not be a good idea to reveal an on set skirmish I dealt with, but I'm going to anyway. There's an interesting story I want to tell you guys. So, I live in Los Angeles but I'm not in the movie scene, and I'm definitely not union, the producers just liked my photos from other events and asked me to shoot this. If you know anything about Ayn Rand, it's incredibly ironic that this was actually a union production, and there was a union photographer, and she was EXTREMELY territorial, and saw to it that I not be allowed near the filming. Which is bullshit because I'm not a wild life photographer. Far away crowd shots are fine, but limiting me to only that is intolerable, after I just blocked out 4 weeks of my life to do this.
I was excited and eagerly waiting to get started, only to arrive and sit on the bench off the field. What's worse is the union photographer treated the job like any other union laborer, and despite her top of the line Canon gear, her photos were unbelievable worse than a 7 year old with a point and shoot. Out of focus, not properly exposed, her photos were unusable. But after a week on set my photos were REALLY impressing the producers; even though I was severely held back. The producers didn't want a fight with the union that could shut down production, so they let it be, until I almost resigned after almost a week.
I don't have a problem with the other photographer, she can do whatever she likes, additional coverage is a good thing, but just don't get in my way, for stupid petty reasons, that's crossing the line. So the producers ended up deciding to give her every penny in her contract and told her not to come back to the set. She was happy because she could sleep at home and get paid for the entire month of production filming. And I was happy because starting the 2nd week, the quality of my photos sky rocketed when I wasn't held back any longer. Clearly that meant they wanted me there. The producers paid for 2 photographers just have me uninterrupted as the sole photographer on set. And most of these photos would not exist if the producers did not take that bold move on my behalf against a very entitled protective obstructive union worker. I'll always be grateful for that.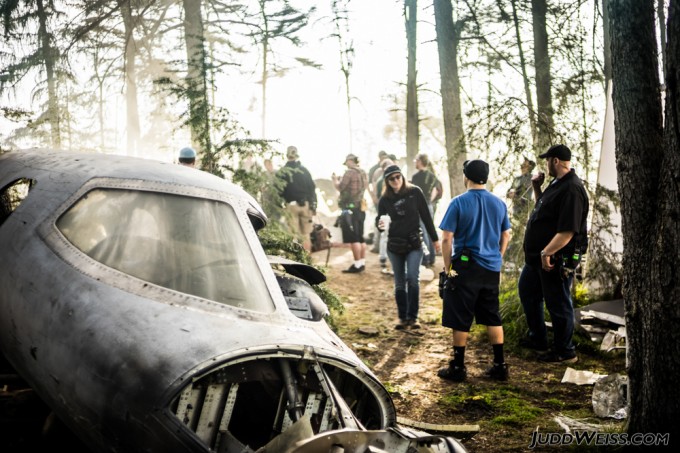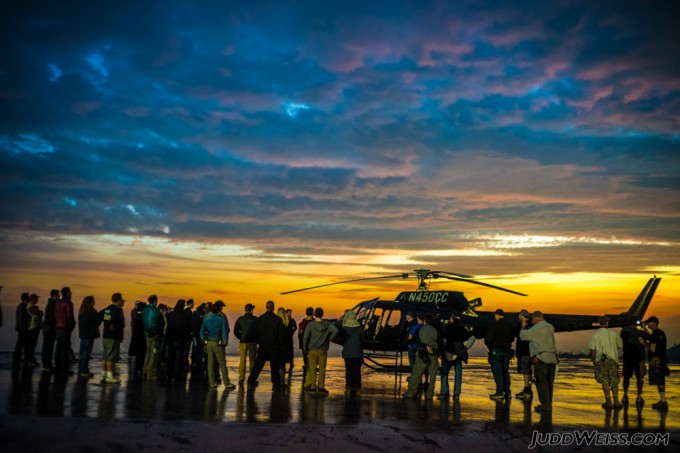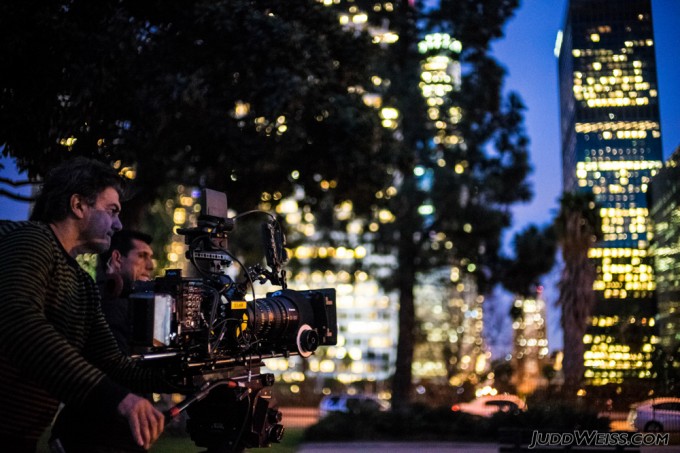 Pretty much every single photo was shot with a Voigtlander 35mm f1.2; I used a Voigtlander 21mm f1.8 for some wide shots. I bought both lenses from Stephen Gandy at Camera Quest a few days into the production. The first couple days I was using a friend's Canon 50mm f1.2 with a Metabones adapter. The Canon lens takes some beautiful photos, but I was much happier when I started using the Voigtlanders because they're much smaller (than the SLR lens, but pretty big for rangefinder lenses) and because I just LOVE true manual lenses with focus peaking on the A7. I have never used the autofocus function on the camera, and I never plan to. Because of focus peaking I'm now faster with manual lenses than most are with autofocus. Especially with a true manual lens. I love the control you get from really feeling the lens elements move directly with the turn of your wrist, instead of focus by wire from electronic signals in an autofocus lens operating in manual mode.
And when you have lots of moving pieces around you that you're trying to capture, it's SO MUCH easier to compose the scene and surgically adjust the focus as people move, rather than autofocus on a subject then recompose, and refocus if anything moves, then try to recompose again, and then repeat again if anything moves again… screw that. The difference is night and day for usability. Personally I don't ever want to use autofocus again. Autofocus is a downgrade for me. It definitely takes a little bit of practice, but if only most photographers could discover how much more usable manual focus is when you've got focus peaking, there would be more attention devoted to creating more compact fast manual lenses for us to drool over.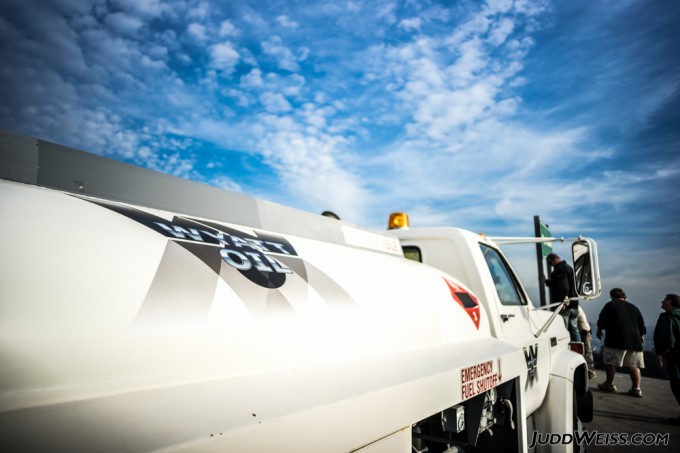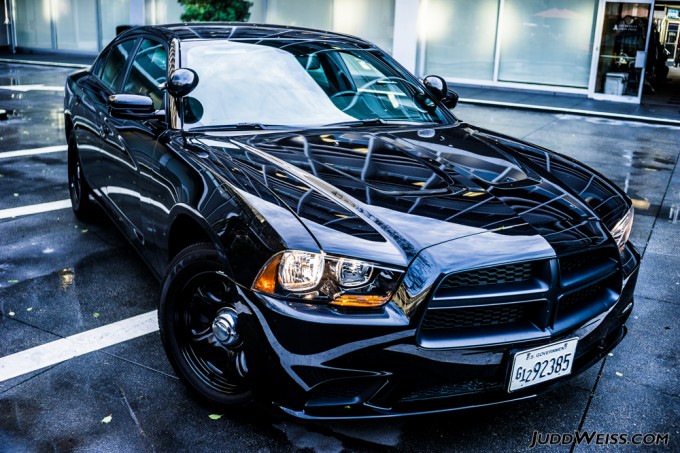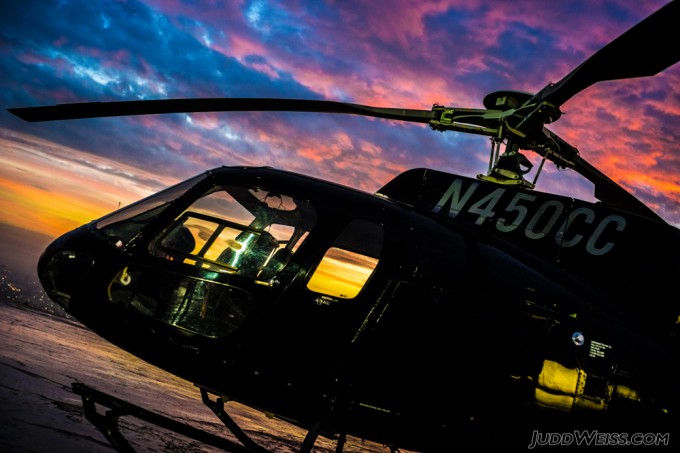 Also, the Sony A7 was a HUGE talking point on set. EVERYONE wanted to see it. EVERYONE used Canon for EVERYTHING! Who's this kid causing all this damage with the Sony? And I would tell each of them to sell all of their SLR gear and all their SLR lenses; unless you just like to keep vinyl records and 80s cell phones, mirrorless is the future!
I'm still growing as a photographer, and I'll keep moving along my path. I hope you like some of these shots I took back in January. I welcome any and all constructive feedback. Thank you for your attention.
Full album and original post can be found on my blog here.
You can follow me on Instagram at http://instagram.com/juddweiss
I'm on Facebook at https://www.facebook.com/juddweiss)