The IBELUX 40mm f/0.85 Lens. World's Shortest Review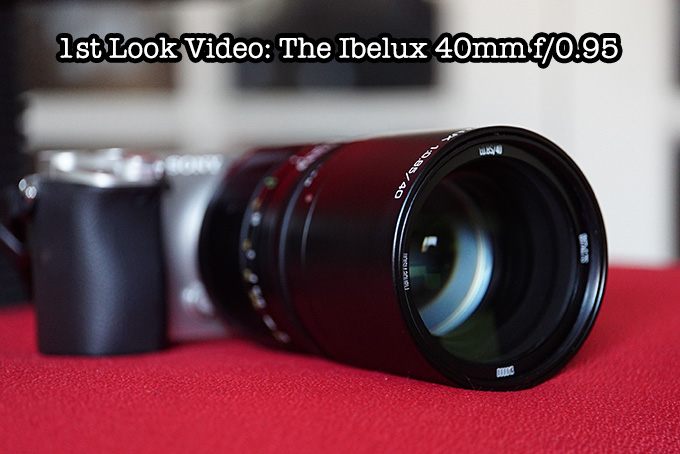 The new Ibelux lens has arrived to me for a quick review and I have shot a few frames with it since the video below was made and have to say I do not find it worth the $2300 asking price, and I know this just from my 1st couple of uses. I have found the lens to be much too large, much too heavy and a bit soft when wide open, which means I would not use it wide open. I feel it was made for the f/0.85 aperture so it can be presented as one of the worlds fastest lenses over anything else BUT it lacks sharpness as well as character.
Being an APS-C lens (not full frame) it just seems a bit too "much" in everything from weight, size and price.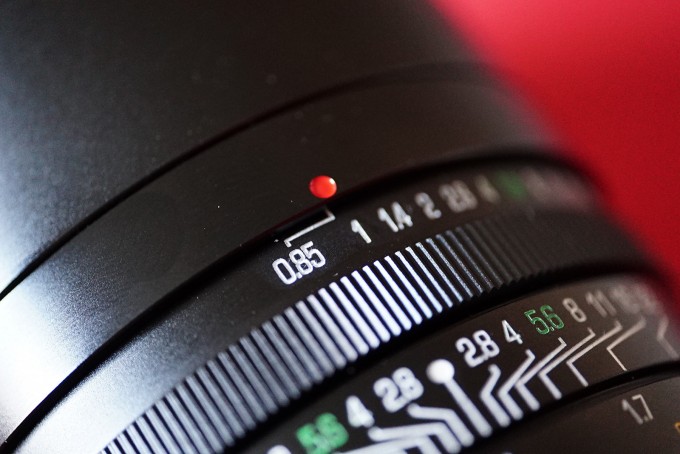 Also, was shooting with it and went to twist out the Leica copy slide out hood and it just fell off, during my 1st use with the lens (it is not supposed to come off). This does not inspire confidence in build IMO. The shots I have taken also lack any kind of special character IMO. By f/1.4-f/2 its sharpens up but at this price there are MUCH better lenses to be had. For example, a Zeiss 50 Planar at $800 or a Zeiss ZM 50 1.5 Sonnar for $1100 or even better a real Leica 50 Summicron f/2 which will be sharper at f/2 than this lens at about 1/7th the size. The Zeiss Touit 50 f/2.8 is STUNNING in sharpness, colors, 3D pop and comes in at $999 and is MUCH smaller and lighter. Sure it is not an f/0.85 lens but my professional opinion is that this lens was made  to be 0.85 for marketing reasons, not performance reasons.
This lens also has an issue on the Sony A6000 as there is banding when using it at any ISO. I have shot with MANY if not ALL uber fast lenses and this one has left me the most disappointed.
Below is the lens on the A6000 at f/1 – click to see 100% crop and banding.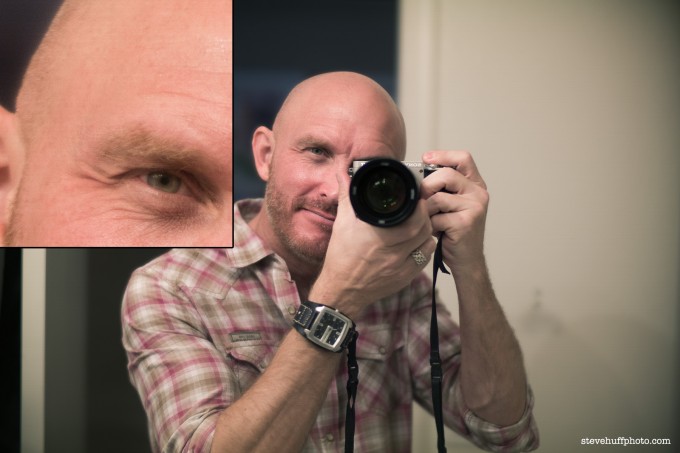 Long story short, I will not be doing a full review of this lens because it is something I would never recommend due to the cost, size, the fact that it is APS-C only, the heavy weight and underwhelming performance when shot wide open, which is what the main draw to the lens is. Also the fact that on the A6000 Sony it has a banding issue as well as construction concerns. I would recommend a Zeiss ZM lens any day over this for less money and better performance. Usually I would not write anything, I would have just passed on it but many have asked me to start to write about the things I use and DO NOT like as well, so here you go 🙂
It seems like they concentrated on packaging and making the lens look like a uber large Leica lens, with Leica style case and all to give the appearance of high quality. They also made a point to say "Designed in Germany" yet the lens is made in China.
One more thing..the lens is VERY long as you can see in the image at the top of the screen.
If the lens was $899 it would be a different story but at $2079.00, for me, it is a no go.
Below is my 1st look video before I even shot with the lens..when I was more optimistic about it.
You can read more on this lens at B&H Photo HERE.
If you do not mind a large size and weight then you may actually dig this lens, but be warned..it's HEAVY!