$400 off on the Awesome Olympus OM-D E-M5!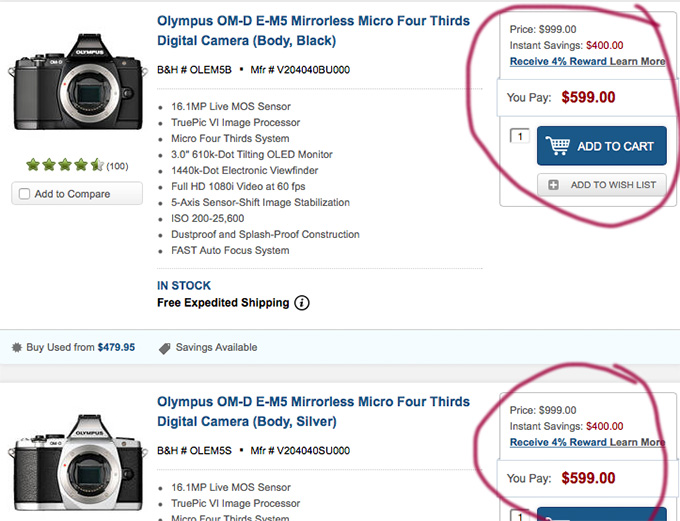 Anyone up for a great deal? Getting closer and close to Christmas time again and with there only being 36 days until that big day, maybe some of you will want to buy one of these to place under the tree for that special someone?
The Olympus OM-D E-M5 was the original groundbreaking OM-D digital camera that put Micro 4/3 into the masses. It is still a fantastic camera today, and very similar to the newer E-M1 in image quality. At $599 it is a GREAT buy with a $400 savings going on.