Ten weeks with the Zeiss Loxia Planar 2/50 and the Sony A7r
by Dirk De Paepe
After ten weeks with the Zeiss Loxia Planar 2/50 I thought it was a good idea, to share my findings.
This Loxia Planar, as you probably already know, is the first one of the new Loxia series, that was put in the market by Zeiss right after Photokina, where the first two Loxias were launched. Being thrilled by Zeiss coming up with those lenses, dedicated to mirrorless cameras, I ordered both the Planar 2/50 and the Biogon 2/35 immediately, but the latter probably won't be available before the end of the year.
Well guys and gals, I can tell you right away that in several domains this Planar offers even more than I expected – and I had really high hopes! But at the same time, in a few other fields, I had pictured something different. Luckily those don't concern essential issues, so all in all I'm absolutely thrilled with this Loxia, to the point that it quickly became my absolute favorite lens. It's the one that I always have on my camera when traveling, as my "ready-to-shoot-in-all-circumstances" lens. Before this Loxia, the ZM Planar 2/50 played this role. No surprise, since those two Planars are very familiar lenses in concept (click here to read the ZM Planar 2/50 review on this website). Where the ZM Planar is without any doubt an exquisite lens, the Loxia Planar is even better.
Planar versus Planar
In a former article that Steve published here, right after Photokina, I wrote about the Loxias and already explained the main differences between Loxia and ZM. (Click here to read this article.) So I'll resume the additional Loxia features here: transmission of Exif data, shorter minimal focal distance (45 versus 70cm), automatic enlargement in the VF when turning the focus ring, de-click possibility of the aperture ring and last but not least improved optical performance for mirrorless cameras.
Optically both Planars are pretty familiar – to my eye, the produced images have the same character, the same color signature, the same clarity, the same detail, etc… As a matter of fact, it's hard to tell which Planar took which picture, unless you do an A/B comparison. Of course I didn't perform any measurements, since I'm a user, not a professional photo journalist, but still, in a direct comparison, it was immediately clear that the Loxia performs better in the corners. Although the ZM Planar files remain detailed until pretty far in the corners, I'd say Loxia diminishes the (already small) "vague zones" with at least three-quarters and also the vignetting is less. I have been thinking of publishing A/B pictures here to illustrate the corner performance, but abandoned this idea, since it's only visible looking at full size, and I really never experienced this matter as a problem with my ZM. Like I said, although the ZM performs excellent, the Loxia just performs quite a tad better. I expect that their will be some improvements measured on other domains as well – we'll probably read about it soon in different reviews.
But fact is that Zeiss really reworked the optics for Loxia, so this is absolutely no "adapted ZM lens". It also shows by the field of view, that's a tiny bit narrower (I reckon some 4%) with the Loxia Planar, compared to the ZM.
Maybe you wonder if this is sufficient to switch from the ZM Planar to Loxia, since the ZM already works so terrificly well on the A7x. Well, I have been wondering about this as well. But I made the move to Loxia, because first of all the wide angles (like the Biogon 2/35 that I tried at Photokina) will perform better with my A7r than most of the M-mounts, but also because I truly believe in FE-mount and Loxia will be totally dedicated to FE. Further it will offer the most modern MF applications, which simply will make me perform better as a photographer, and will be optically 100% developed for mirrorless bodies. I also saw it as a kind of statement: "Loxia is the way to go for manual focus with FE bodies!". Loxia is dedicated to mirrorless indeed, so to me it feels right being dedicated to Loxia. And the fact that it's Zeiss (my first and lifelong love in photography) that comes with this modern, all manual lenses for mirrorless generates only one spontaneous reaction in my mind: yes!
Now that I really own and use the Loxia Planar 2/50, I'm feeling for 100% that this was the right choice, and this feeling is even a lot stronger than I expected. The satisfaction and joy to experience this fully dedicated lens, it's extra features, IQ, styling, and ergonomics is simply bigger than I expected. Yes, some of my reasons are subjective, only based on feeling, but subjectivity is a reality in life, so it's something that has value to me. Maybe you will feel it differently, because this is partly a personal matter, but still there's a lot of really objective criteria here as well.
Improvements
I love the shorter minimal focal distance a lot. Combined with the A7r, with its 36MP and its cropping power, it enables "near to makro" pictures. "European Money" is an example hereof. When looking at the 100% crop in the second picture (please remember that you can enlarge all pictures by clicking on them and that you get the real colors only then), you can see that lens and sensor are absolutely keeping up, with no real visible loss of IQ when looking at 100%. I think this indicates that Loxia probably can deliver at resolutions that are even a lot higher. I was pretty flabbergasted, when I looked at this detail. What I see here reminds me of what I get with the Otus 55 (although the Otus delivers exceptional in virtually all circumstances, and the Loxia needs be used with greater care to deliver at this level, for instance regarding choice of aperture). On my monitor, the real world dimensions are enlarged by 7 (the surface by 49), revealing details that aren't visible with the bare eye. IMO the detail that is rendered here, is simply top-notch.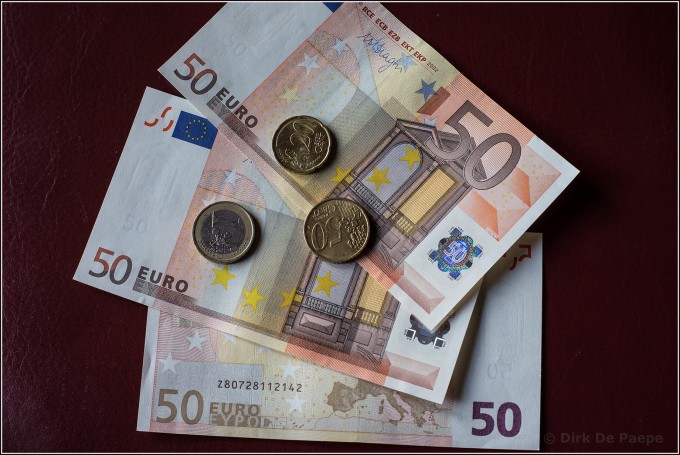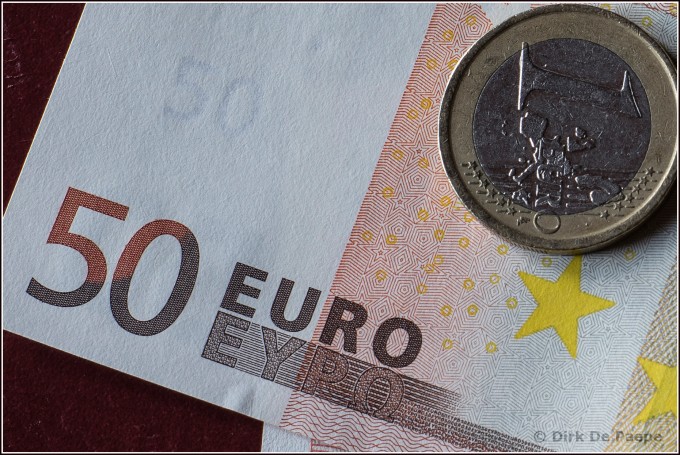 But apart from this detail power, shooting at smaller distances further narrows the DOF, significantly increasing the bokeh abilities. The bokeh character is pretty much comparable with that of the ZM Planar, but by enacting its formation, it becomes the more clear that this is really a very smooth bokeh, in hind as well as in front focus. Its character reminds me of the Otus again, although I find the latter producing even an a tad more creamy bokeh. But bokeh is a matter of personal taste, so I let you judge for yourself. I've shot some wide open pictures, specially for this report, because I know that many followers of this site care a lot about shallow dof and bokeh. The pictures show bokeh in different combinations – front and hind with close and further focus – all shot wide open at f/2. Here they come.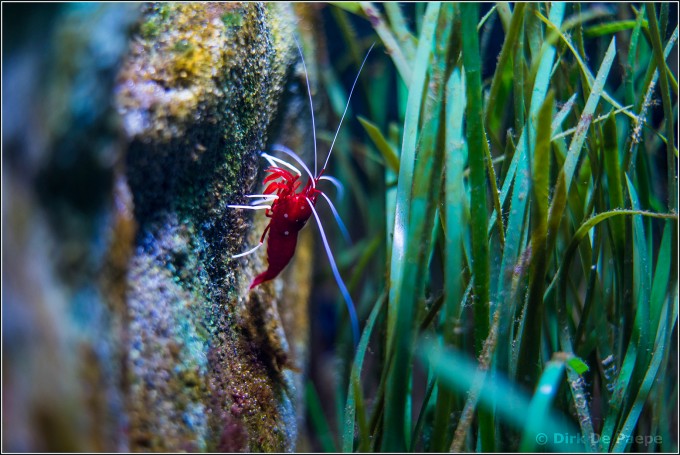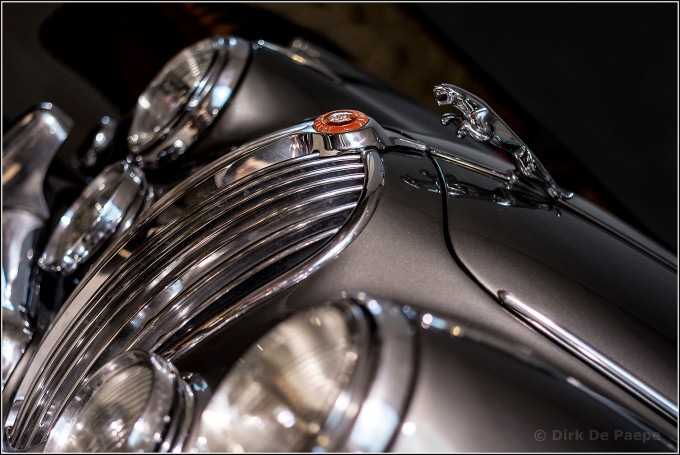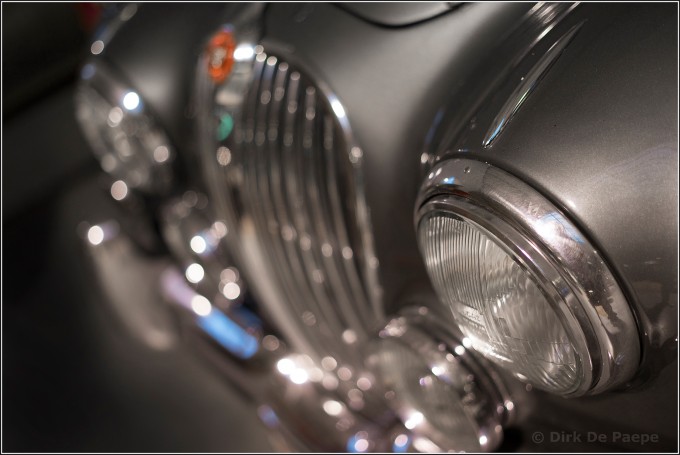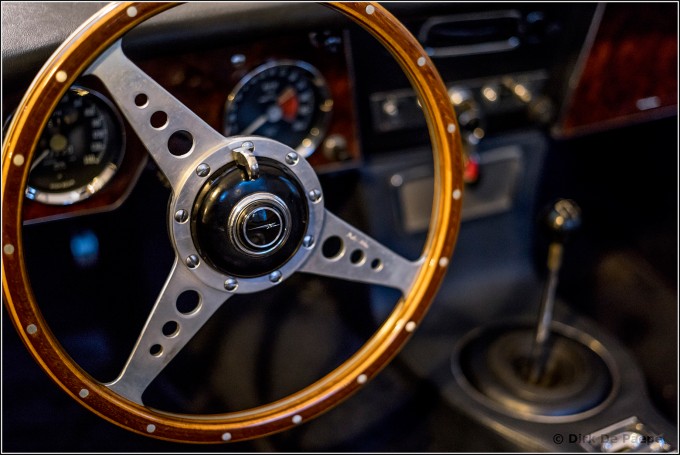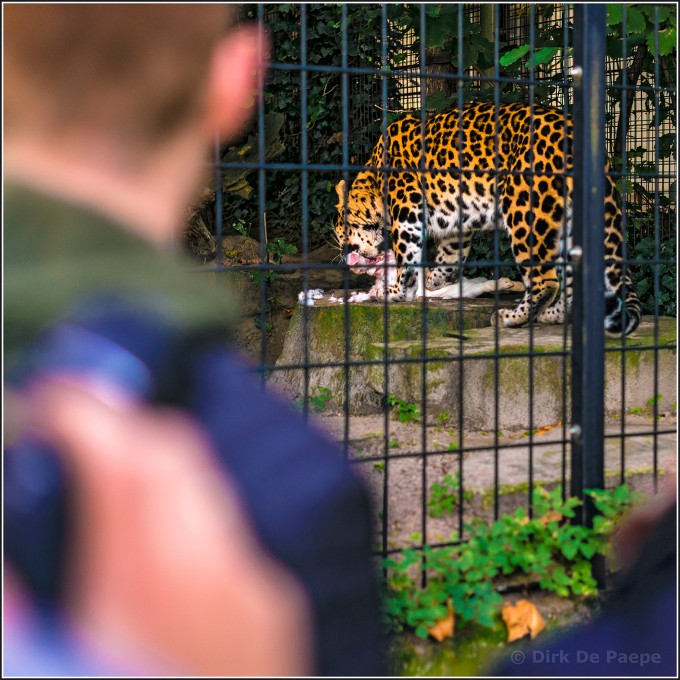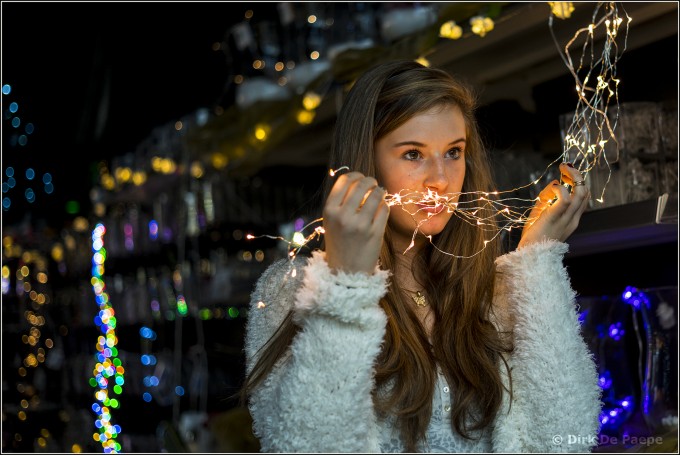 When street shooting wide open, one needs to focus fast. If you do this manually, the modern manual focusing features of this lens/body combination do a terrific job. The two following pictures illustrate this. In the first, I focused on the cigaret smoke and only had a time frame of around two seconds to frame and focus. IMO, this is a typical shot to benefit from those modern manual focus features. I used the automatic VF enlargement here.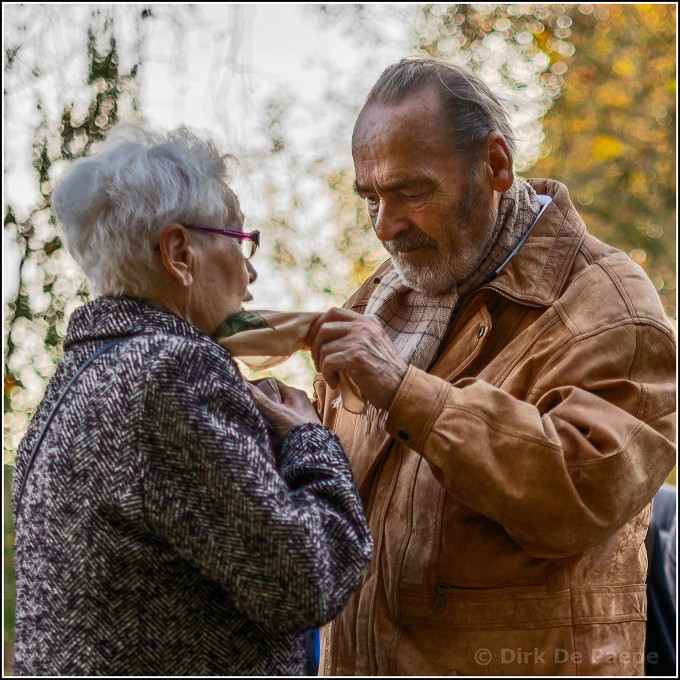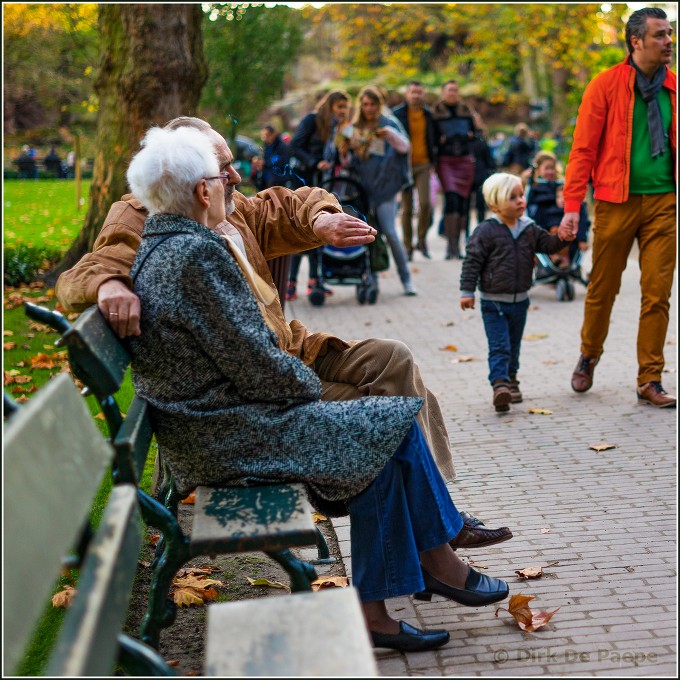 Personally I like the front bokeh yet a bit more than the hind one. IMO, the latter sometimes can get a bit nervous, especially when a very detailed background is involved, like leaves, while the front bokeh always remains super creamy in all circumstances.
All-around
Although this is only a f/2 lens, I find it usable in very divers light conditions. In the White Ochid picture the backlight from the bright white sky made the flower almost transparent. With the focal distance at 45cm, I set the aperture at f/4, in order to obtain the desired dof and a very slight but subtile blur in the hind part of the flower. To provide the right exposure, the setting of the shutter time was very delicate, because 1/3 step away killed the transparency effect.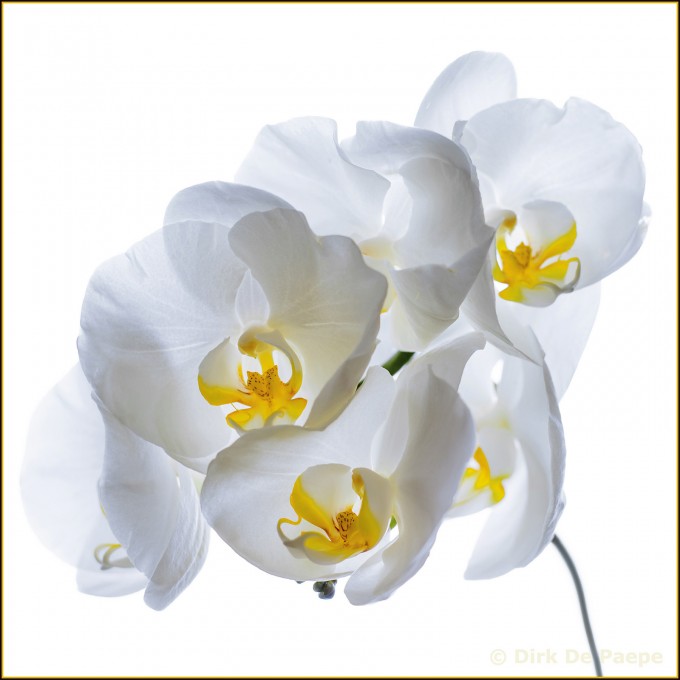 In "Watershow", the exposure and processing was delicate as well, to combine the obscurity of the people with the clarity of the water. The EVF is a great tool for shooting that kind of pictures – if you read any of my former articles, you'll probably remember that I'm a big EVF fan.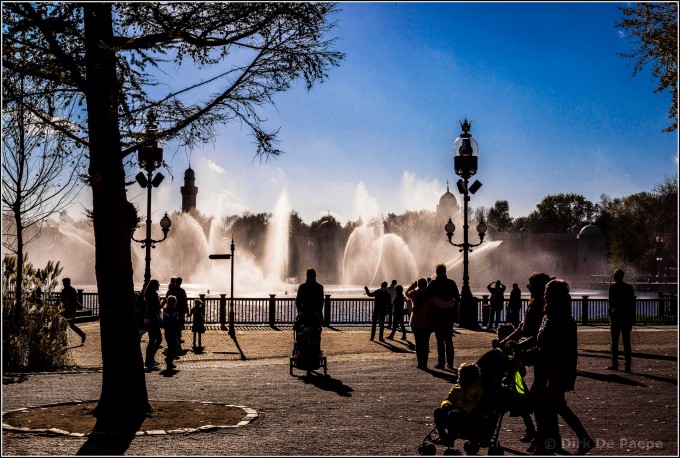 The chiaroscuro was even pulled a bit further in the B&W "Evening at the Efteling". And in "Compelling Show" I think I proved that also with the A7r and an f/2 lens, shooting in near dark environments is possible. This was of course shot wide open, at ISO8000 and 1/30sec. Here are some more low light pictures.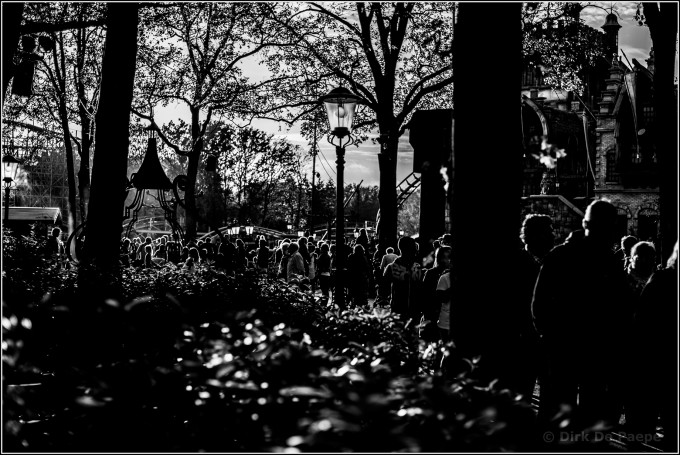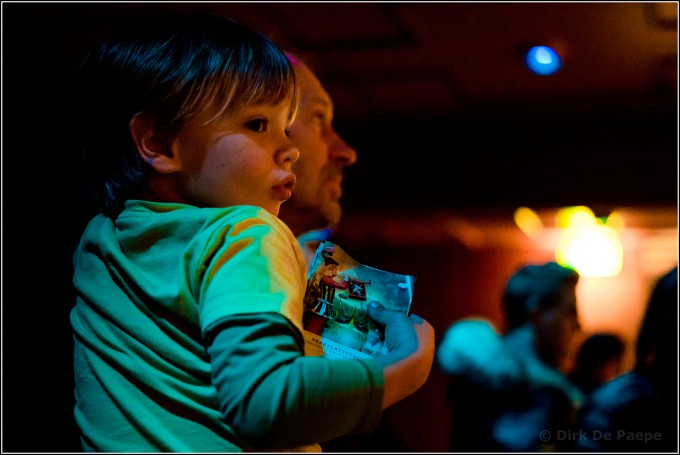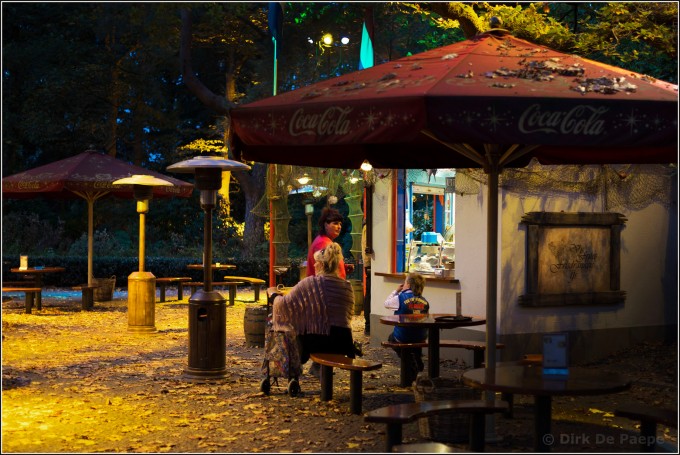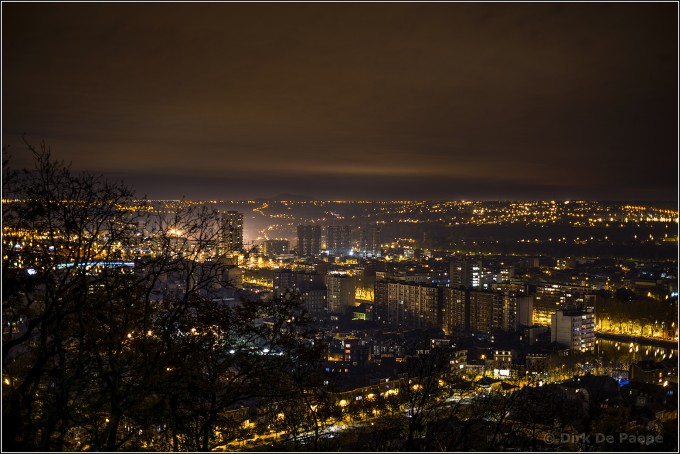 This lens really is a high quality all-around piece of equipment – not that much a "specialised shallow dof lens". IMO it specially shines, when you want to apply blur in a moderate, delicate and precisely controlled way or when you want to apply zone focusing and even hyperfocusing. It'll capture light terrificly well. It'll provide a color richness that allows you to work in post production with the colors in any way you want. On the Sony A7x this lens feels perfectly in balance, allowing very fast, spontaneous and precise shooting. Here are some different kinds of pictures to illustrate this.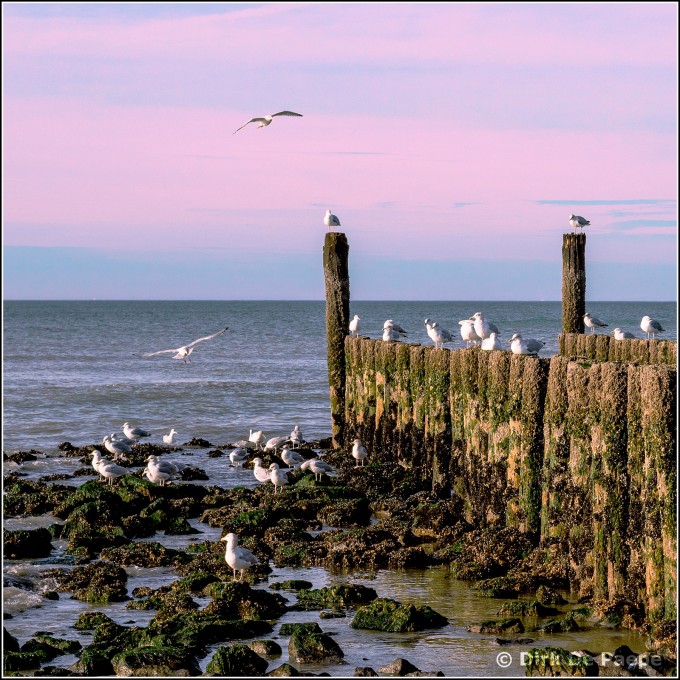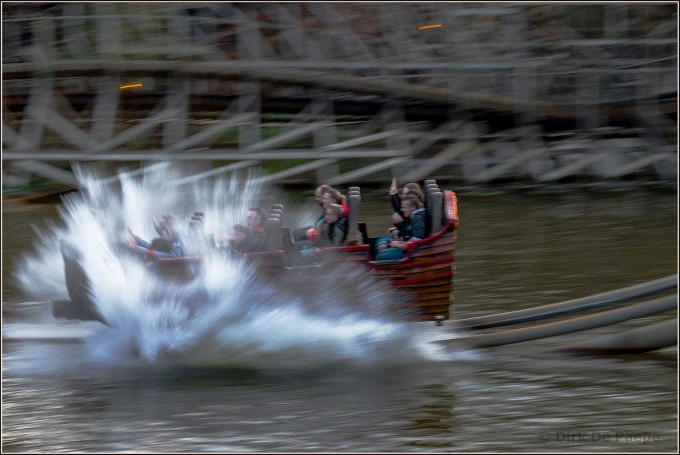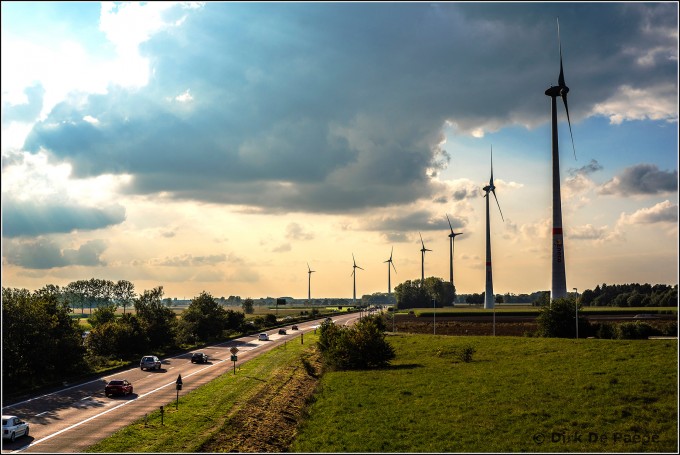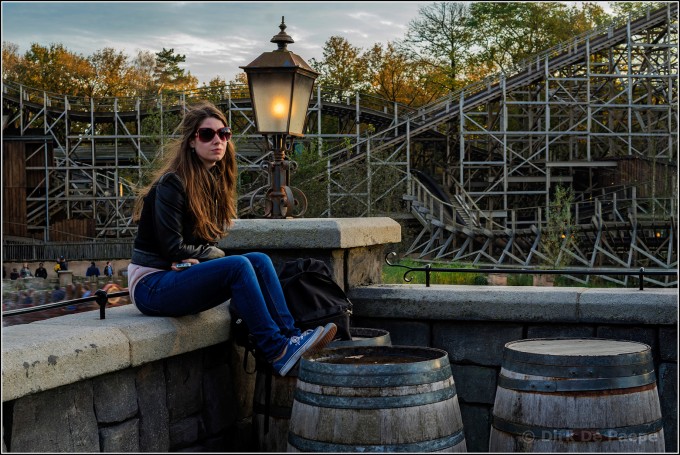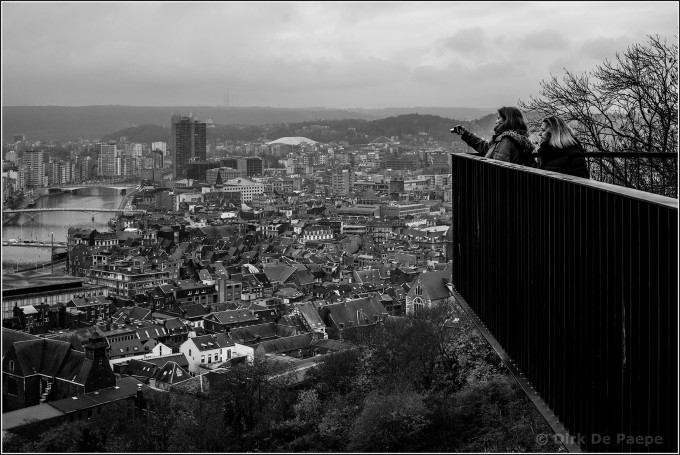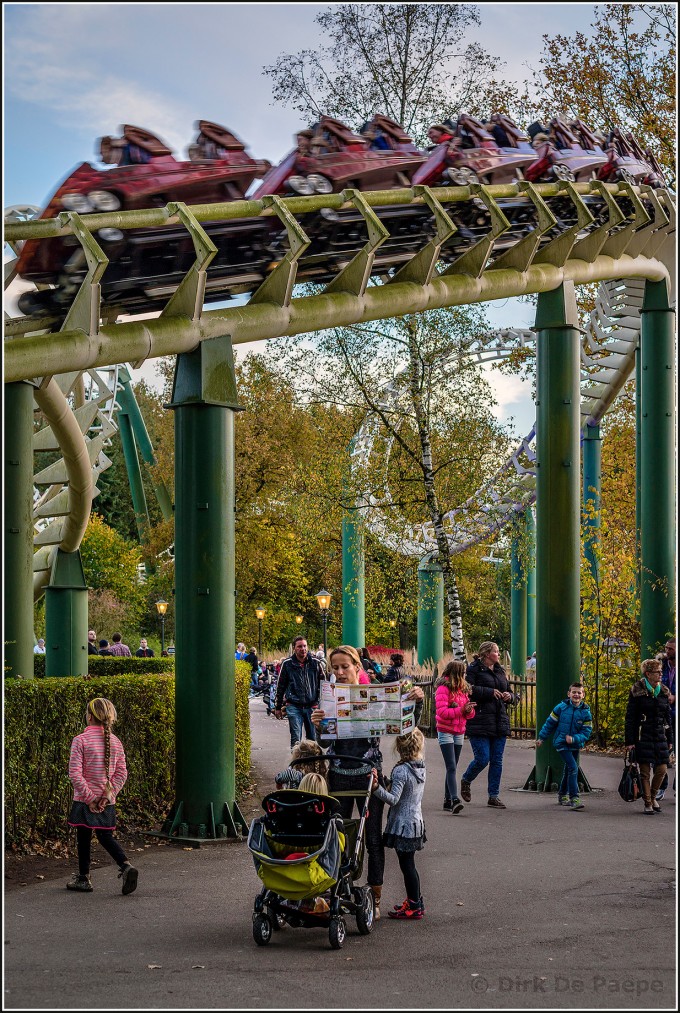 The Loxia Planar 2/50 is a very fine lens. It produces almost no barrel distortion (IMO the distortion is negligible), making it very useful for architectural shooting. And combined with the A7r, you get enough pixels to perform some "substitutional tilt/shift" work in post production. I went to the beautiful Liege Guillemins train station (Belgium) to live it up.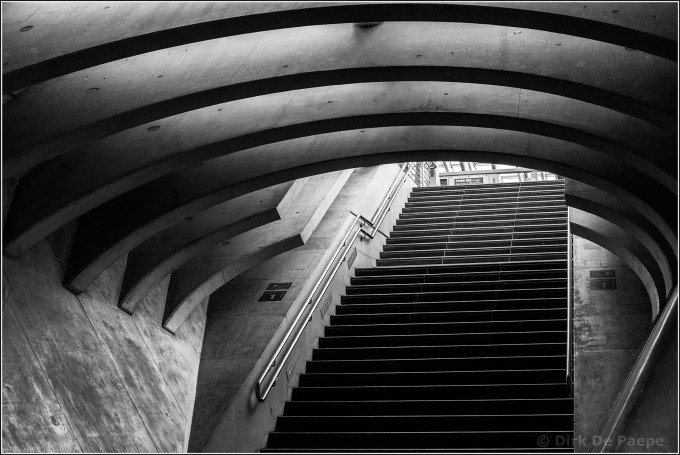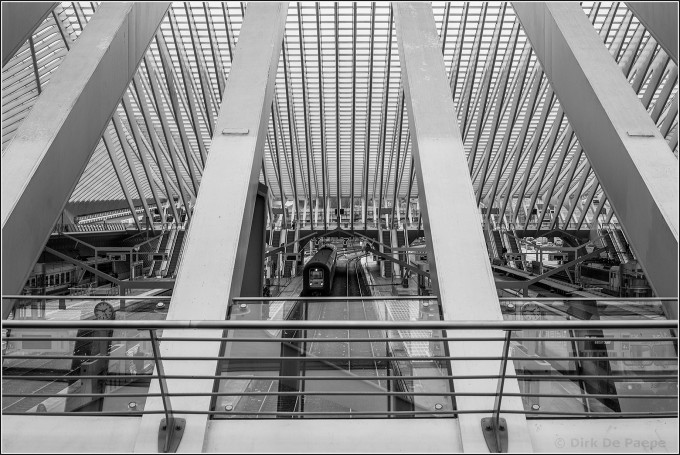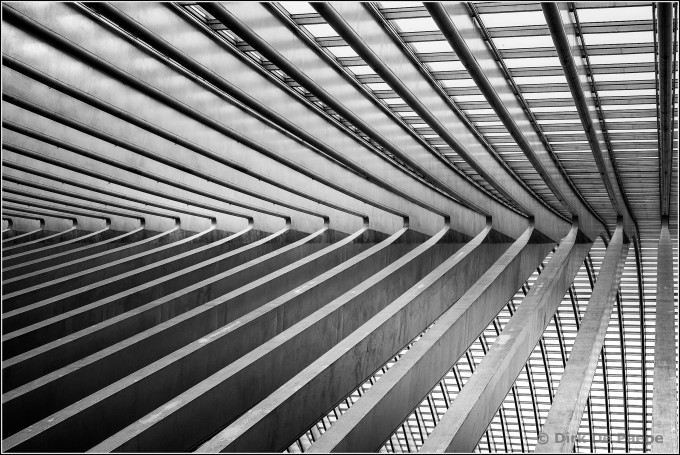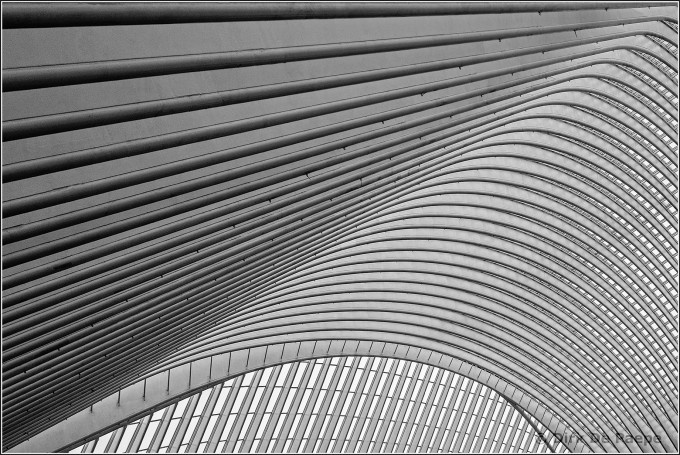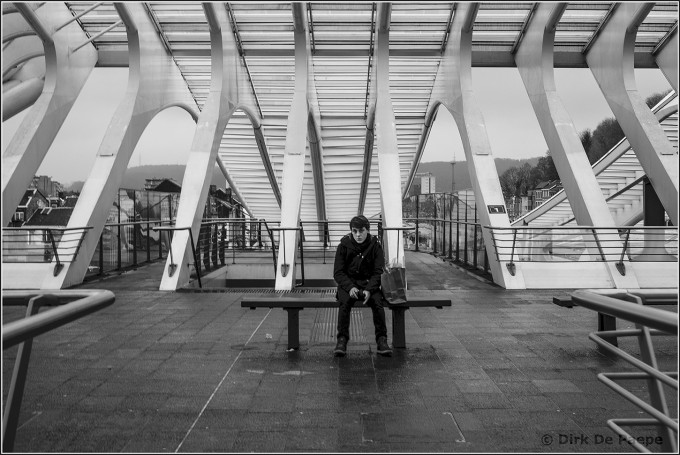 Considerations
I guess you wonder if this Loxia has been a windfall to me for 100%. Well, no. In a few domains I had hoped for something slightly different.
First of all size and weight. This Loxia Planar is really a category larger than the ZM Planar (adapter included) and it simply weighs more (some 75gr – I use the Novoflex adpater for the ZM). I feel like it puts the lens/camera combination really in the next category, regarding size and weight, the more when carrying a few lenses in your bag (I will need a larger bag!). It feels like regarding size and weight it's more to be compared now with the Leica M as a system, where in the past there was a real gain in this department for the Sony. As a matter of fact, it's pretty comparable with my old Canon A1 with (latest generation) FD lenses. Strange how our perception changes, since at that time the A1/FD was regarded as a full size system. Although this Sony/Zeiss combination is still working fine for me, I'd say: this is the limit, guys – don't make it grow any further!
Compared to the NEX bodies, like my NEX-7, this combination (A7x/Loxia) allows a bit less stealth shooting, particularly when the lens shade is mounted (although I believe stealth shooting is mainly a photographer's attitude, as long you don't use a large DSLR). Seen from a distance, the shade gives this lens the look of a medium zoom lens. When you really want to perform discrete shooting, you need to take away the shade, bringing the size "back to normal". This is a massive lens shade, that does a great job in its own, but it's large. For transportation, its size doesn't pose a problem though, since you can mount it the other way round on the lens, so that it doesn't take extra space in your bag, because it's no longer sticking out. So all in all it's a great working shade, that you only need to remove when you want to shoot discretely.
But every downside has its upside. I have to admit that the extra mass ads to the shooting control. In one of his articles, Steve mentioned that he felt like the size and weight of the M-system offered the ideal combination of compactness/weight and handyness and I wonder if I don't need to share his opinion here, now that I feel the A7x/Loxia combination is playing in the same league…
The lens is bigger than the ZM, this mainly means thicker. Less stealth (a bit) and more weight on the downside, but more feeling from the focus ring at the upside. With its large (but not too large) swivel range, it allows very precise focusing. The smoothness/resistance is absolutely perfect for "one finger operation".
The larger diameter of the barrel also makes for a bigger lens cap – less "wobbly" than the ZM caps. And as far as I heard, Zeiss has the plan to provide all Loxias with the same diameter, which would economize on the filter budget. I hope this doesn't result in a limited lens offer, because then I'd prefer buying a few extra filters! I wonder though if this diameter will allow for a super fast 85mm. I guess and hope they'll come at least with an f/2 which I reckon must be possible with this diameter – but wouldn't an f/1.4 in time be nice!…
To conclude about size and weight, I initially had hoped for a lighter, more compact Loxia. But I guess, when able to choose between the two, eventually I'd probably agree with Zeiss' choice, since it handles better. I think they had the perfect "manual focusing machine for out of hand shooting" in mind, and I have to agree that they both (Zeiss as well as Sony) have come pretty close. Furthermore, the Loxia sure looks absolutely beautiful on the Sony body.
The build quality is very good. The barrel is all metal, which gives confidence. Both the rings feel like they've been engineered with the finest precision. Their operation is super smooth with the perfect resistance to give you the right feedback about what you're doing. The finish, with both rings being perfectly integrated in the barrel surface of the lens, is perfect. The look and feel is wonderful. With one consideration.
What initially disappointed me, was the design of the aperture ring. It's placed close to the body, where on the ZM you'll find it at the end of the lens. The placement is a matter of habit, of course, so no comments here. But because of the aperture ring being perfectly integrated in the surface of the lens barrel, I had it more difficult to feel it and thus to find it anyway. It took me a while to find my way here, missing it quite often at first. After a while however, I started using just my thumb (no second finger) at the underside of the lens to turn it. It's really easy to find the aperture ring in this way, because the body is your guide. Both the aperture and focus rings have small knurls that provide excellent grip and both have a wonderfully smooth action, that make it easy to operate them with one finger. With my thumb on the aperture ring under the lens and my middle finger on the focus ring on top of the lens, I find it very easy and adequate to set both rings at quasi the same time, making the setting of focus and dof easier and faster then ever. Zeiss needed to place the aperture ring close to the body, to make this happen. In this position, my index finger is supporting the body in a quasi symmetric position to the right hand, which provides and equal pressure on both sides of the body, when relaxing both arms, and as such creates a perfect balans, that enables shooting out of hand with exceptionally long shutter speeds as well as allowing very fast setting and shooting. I have been shooting out of hand up till 1/15sec (the night shot with the Coca-Cola umbrellas), without really paying special attention (well, in fact, I always kind of pay special attention when pushing the button) and when looking at 100% (visible at my flickr page) you'll see that even the fishnets are sharp.
I have been wondering if Zeiss had this way of shooting in mind when designing the lens, because it's exactly this design that directed me to this way of handling, opening up the most effective way of shooting with manual focusing lenses that I experienced up till now. I wouldn't be surprised of it, since Zeiss is primarly a specialist of manual lenses and Loxia is developed for mirrorless, which, due to it's compact size, is the most handy option for manual shooting. Still, up till now, this new way of holding and setting has not yet become an automatism to me. I need to initially concentrate on the way I hold and handle camera and lens. But when I do, it's really working excellent and faster than with any other lens I know. I'm sure, eventually, I'll get used to it and it wìll become an automatism. But I also fear that quite some people, who are less keen on experimenting with different ways of handling, will find this recessed aperture ring to be less convenient in action than the one on the ZMs. Too bad, since it really can help you to perform better than ever.
To finish this of, a word about the price. Looking online at the Zeiss lens shop, this Loxia costs 849.00€, which is 100.00€ more expensive than the ZM. Regarding the extra functions, I'd say it's more than worthwhile. And when you buy the ZM plus a good adapter, you'll be spending even more money. (The Voigtländer adapter, with close focus ability, even costs a good 300€!)
*pre-order the Zeiss Loxia lenses HERE*
Conclusion
Well, I hope I elucidated the pro's as well as the con's of this new Loxia, as far as I could pinpoint them, that is. All in all, to me, it's the pro's that prevail. Largely. It asked for a period of adjustment, regarding the handling of the aperture ring, but once I did it right, it allowed for the greatest manual shooting experience that I ever had.
Regarding IQ, this Loxia offers exceptional value for money, it sometimes it even makes me think of my Otus 55, regarding IQ, not regardin budget :-), without the size and weight and without giving in that much on IQ as the price difference suggests.
My "old" ZM Planar is a great all-around lens. The new Loxia Planar improves this concept on all domains where improvements were possible. For all those manual shooting enthusiasts: IMO Loxia is absolutely the way to go with mirrorless bodies – Sony today, other brands to come really soon, for sure.
I hope you enjoyed the pictures that I added, many of them were specially shot for this user report. I also placed them in a dedicated folder on my flickr page, where you can look at some of them in full resolution, to even better illustrate the IQ in all detail and where you can check full exif data of all pictures. (https://www.flickr.com/photos/keepnitgood/sets/72157649262134498/)
All shots were taken out of hand, with the exception of the "European Money" and "White Orchid" pictures (tripod) and "Liege by Night (holding the camera against a tree). Of course shooting out of hand renders a bit less detail than when using a tripod. But I just love shooting out of hand, since this gives me more possibility to react to a moment's. Some of the shots weren't even possible to take with tripod, like the ones of the ceiling and tracks on the train station that I shot from a moving escalator.
Two pictures (Seagulls and Splashing Boat) actually were pretty heavy crops, to illustrate the A7r's cropping power.
I leave you with a few extra shots now, taken at the beautiful Liege train station. Thanks for reading, guys! And I specially thank Steve and Brandon for their fabulous work on this site!
Dirk De Paepe