Best Christmas Deal Yet. Nikon Coolpix A, $700 OFF!
The fabulous Nikon Coolpix A, the pocket APS-C IQ monster that sold for $1100 since launch has now sunken to an amazing LOW price for the Silver model (which looks really sharp in person). Do not pay $1099, nope! B&H Photo is blowing out the silver Coolpix A for $399. THIS my friends is the best deal of the year I think.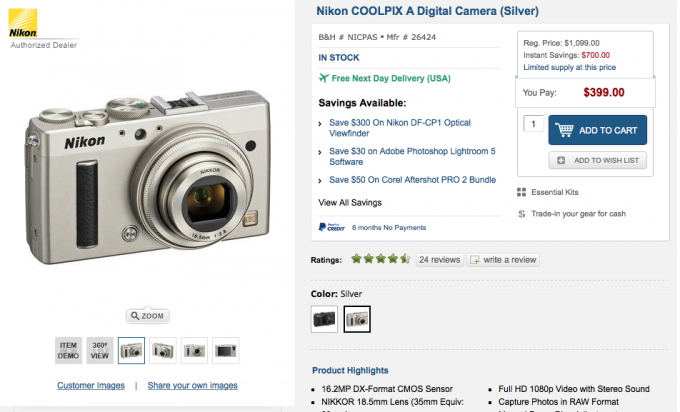 You can see my Coolpix A review HERE, and then if you want one at this special price of $399 B&H Photo is even including FREE Next Day Shipping! Wowzers! Thanks to Brad Husick for the tip!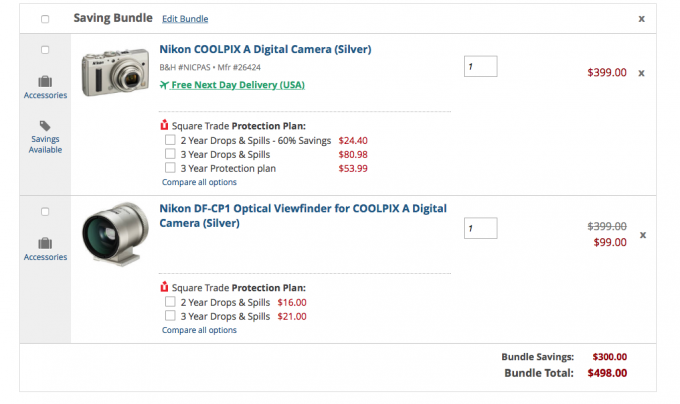 You can also add the nice $399 OVF to the camera and save $300 on that as well! So you can get the camera and OVF for $499 total, free next day air shipping!
CLICK HERE TO SEE OR TAKE ADVANTAGE OF THIS DEAL (WHILE SUPPLIES LAST)!