Perfect and Special Shots
by Dirk Dom -See a few more posts from Dirk HERE
Hi!
I'm a mechanical engineer, specialized in machining. I never had any kind of art training. I made the switch from technically competent to artistic photographer four years ago. I'm sorry if that sounds like bragging, but to me the switch was very obvious: my productivity increased tenfold, I discovered images everywhere and my images got different. I think a lot about my work, and I put out the following to check out if this makes sense.
I wonder what impact my prints have on other people, who just see them. People get such a barrage of extremely beautiful, interesting and spectacular images during the 40,000 photorealistically engineered images they get on TV commercials every year that it's little use trying to compete with that with just your own photographs. For me, every print is a work. I searched for it, waited for it, discovered it, shot it, went back for it, processed it, printed it, etc. To people, it's just one of a hundred thousand nice images. Maybe I should go for images with more than just beauty. I got sent thirty images from a friend, all supposed to be the very best in the world, you know one of these typical things that get sent on the Net. Four or five I considered interesting, these had something extra. I looked at ten years' worth of winners in a big photo contest and four images appealed to me. I think the shots I selected now for my spring portfolio all have something extra, but other people may not think so. Perfection and something extra aren't the same. Perfection does get boring: I got the comment with my former shots that, yes, again, all just perfect and extremely beautiful, but all the same and boring.
I did a show in the Arboretum in Kalmthout, three months, with twenty-three 2 foot 8 inch prints, flowers and insects. All extremely beautiful images, but without something extra, I now see. No feedback at all. People couldn't care less. When I took these and processed them, I wasn't at the stage I'm at now yet. A year ago I almost stopped flower photography because there was no challenge in it anymore. I started doing flower shots with something extra this spring, and I think that now, I'm on the right track: the challenge is back.
Here's what I mean by having a perfect shot and a shot with something extra:
This is a perfect shot. It can't get any better, but there are thousands and thousands like it. To me, taking a shot like this is routine and boring. Put me anywhere in a place with flowers and I'll make twenty like these, all perfect, without any effort.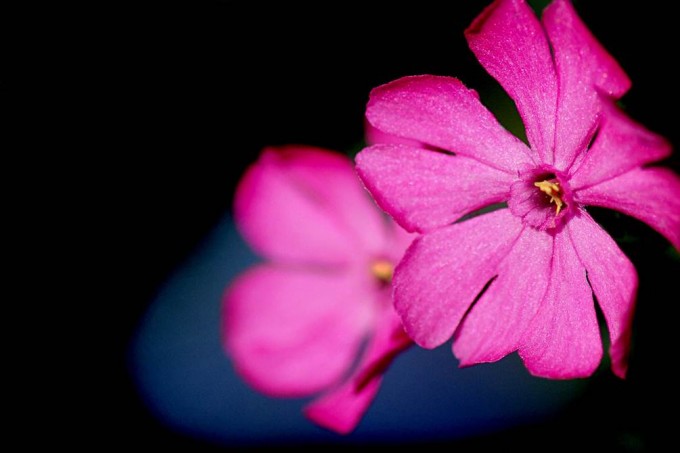 –
This is flax. I simplified the shot. Very beautiful, perfect. Although nice and pleasing, there are thousands of shots like this.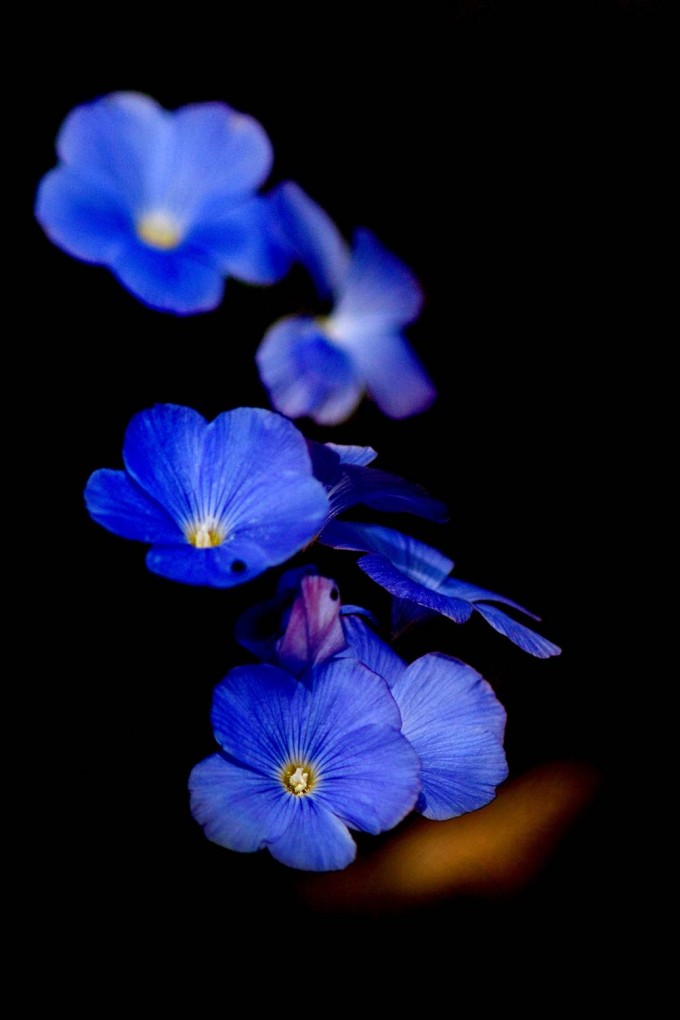 –
This is a shot with something extra. The background is not what you expect, the framing is different, it reads from right to left and the middle flower isn't perfect. Discovering it while shooting is a true surprise and the outcome is, too. I now know how to search for such a shot, I discovered it two years ago.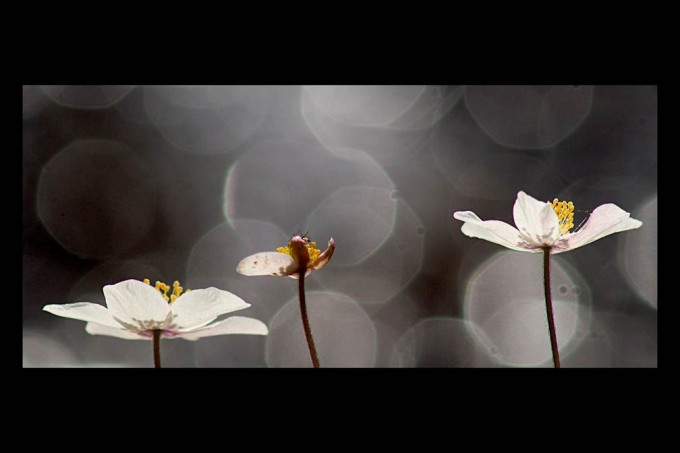 Shots like this one above are extremely rare, I have maybe ten of these, but it's also gotten routine.
–
Here's another one:
Who'd shoot a stupid green flower which isn't perfect? Yet it has a great impact to me.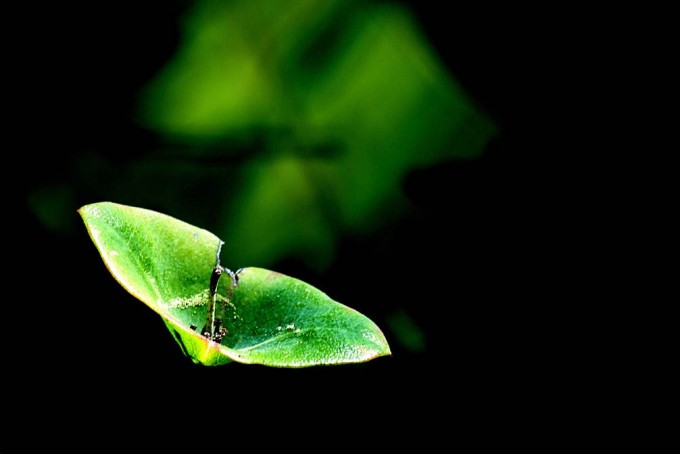 –
An insect shot I consider interesting. Such images don't just happen. You need to discover your subject. This shot took me ten minutes of gradually improving until I got it right.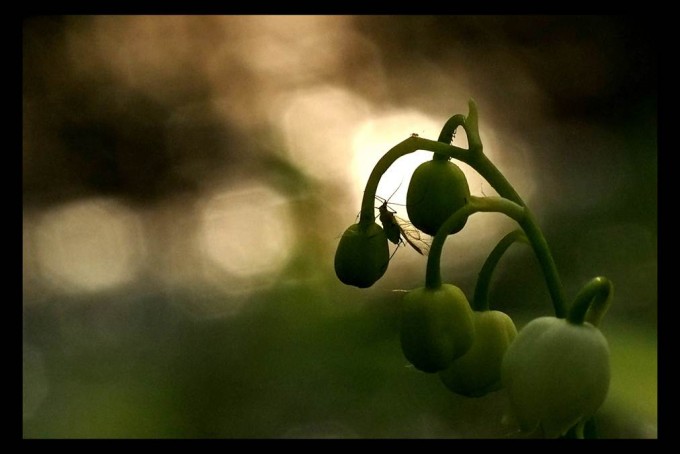 –
My nuclear blast images fall into the interesting category I think, but they're so rare, I shoot max. one or two a year and I only figured out how to discover and make them reliably four months ago. But here we get into another problem: although this image is made in the forest and only had minimal postprocessing, no one is going to believe that. It's instantly dismissed as a Photoshop gimmick and so it's worth is zero.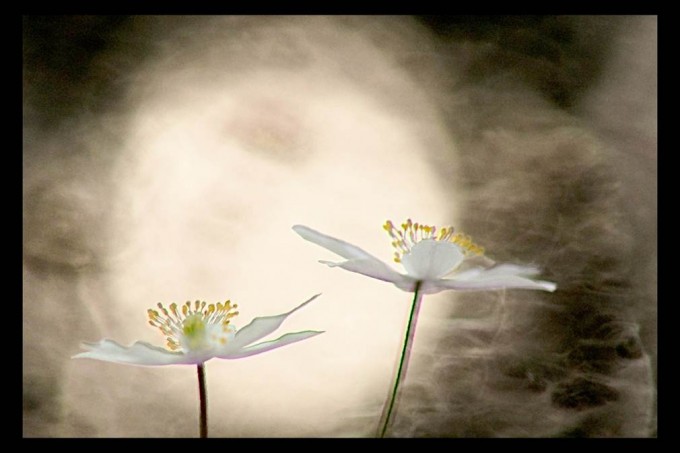 –
Of course I do photoshop gimmicks. They are too much fun!! This is an image of a little seed and a flower. I call it "Alien Encounter". It reminds me of the "Doomsday machine" episode of Star Trek. I think this is an interesting shot. It took me many minutes to discover it after I saw the plush.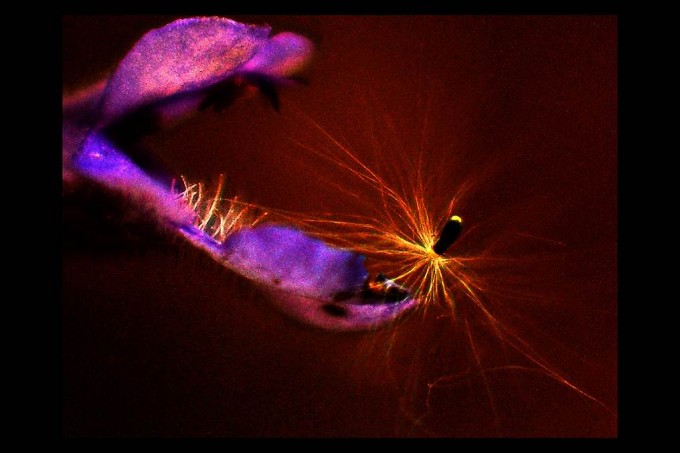 –
Perfection has its price. For four years I shot hamamelis in February, I took hundreds of shots, searching like mad amongst the hundreds of thousands of flowers, all nice, maybe close to perfect, but boring.
Then this shot happened to me: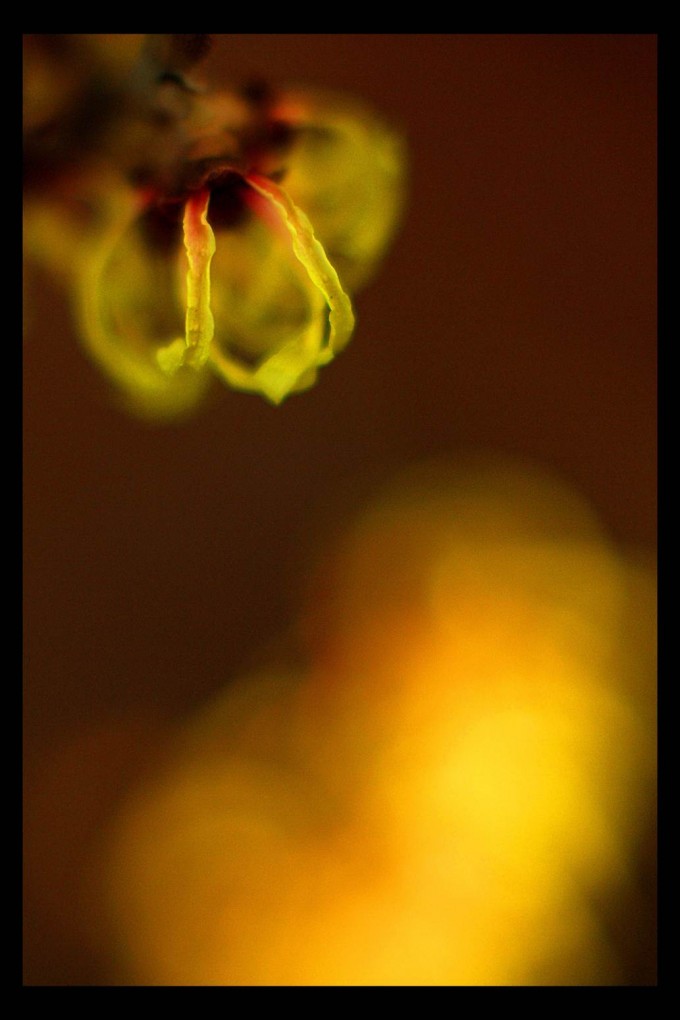 This was what I had been striving for. I never shot Hamamelis again.
–
But maybe I shouldn't go for the gimmick effects but for the truly exceptional: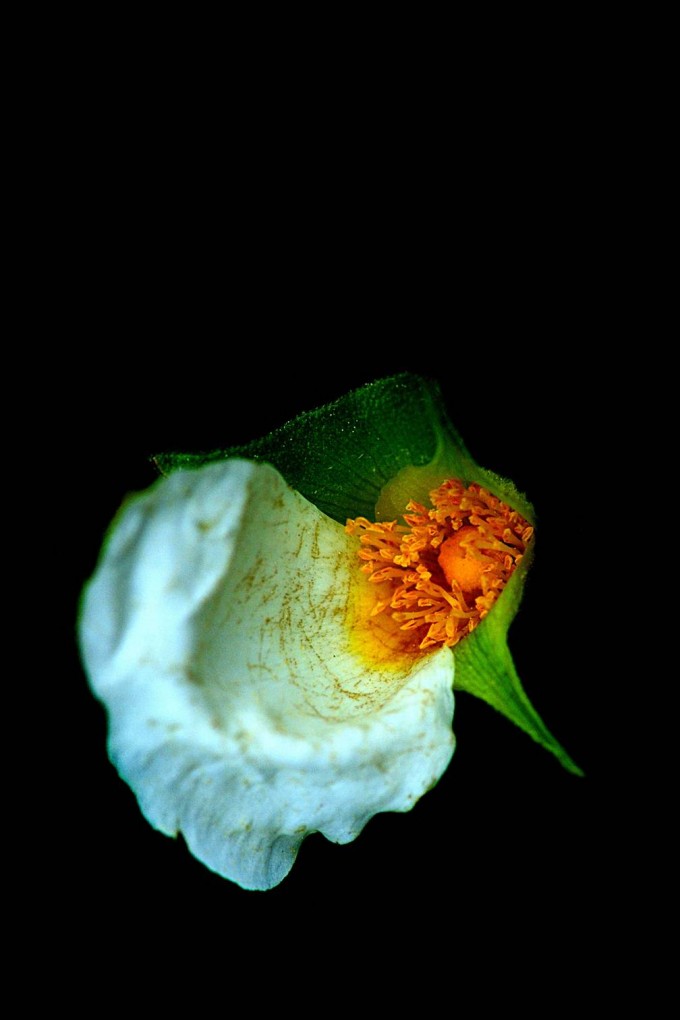 I've been shooting this kind of flower for thirty years, until I discovered this one in deep shade in the forest, with just one petal remaining. That was four years ago. The shot took no effort at all. Only at home I discovered what I had. I haven't bothered shooting this flower again because I can't top it.
I'll never make an image of this simplicity with this kind of light again. I consider it the best I've ever made.
There is no info about stuff like this at all on the Net. I don't know where to go to get tutoring on such things. I really wish I could do art school, but that 'll have to wait until I'm retired.
I realize I put myself wide open to sarcasm by calling my own shots beautiful and interesting. So be it. What I'd like to know is if I'm on the right track here. What do you think about perfect and interesting shots?
Bye,
Dirk.