New Zeiss ZM 35 1.4 Distagon Leica M Mount lens IN STOCK!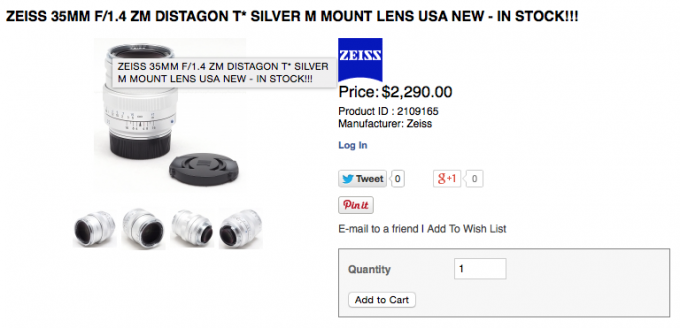 The new and SUPER HOT Zeiss ZM 35 1.4 M mount lens is NOW IN STOCK through PopFlash.com. I have spoken with quite a few who have either bought or shot with this lens and most have said they prefer it to the Leica 35 Summilux 1.4 FLE! It is supposed to be one hell of a lens and is perfect for your Leica M or Sony A7 camera.
PopFlash.com has them in stock in SILVER, right now! CLICK HERE to check it out!