Leica M-P 240 Lenny Kravitz Edition "Correspondent" Special Edition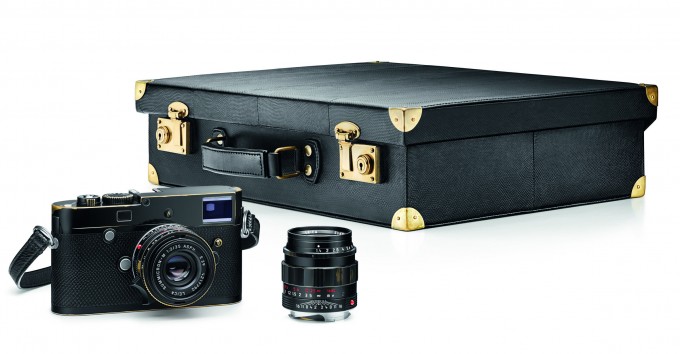 *Wow. You can pre-order yourself one at Leica Store Miami HERE. 😉 
Leica is at it again! Another special edition. Last week was the Olive "Safari" Leica M-P 240 Set (Which I loved BTW as it was less expensive than the standard for a SE) and now the Lenny Kravitz "Correspondent" edition which consists of a special M 240 that has been hand brassed to give it that well-worn look. The two lenses included are two of my favorite versions of Leica glass ever, BLACK PAINT 35mm f/2 and the 50 1.4 Summilux which are also brassed by hand.  A great set. The camera is extravagant of course with its 125 piece run and the snakeskin covering on the camera and the briefcase.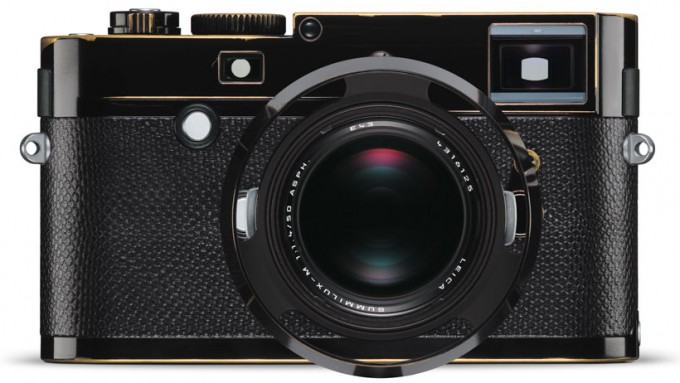 This set will have loads of haters and attackers for many reasons, I am already seeing it on other websites, even Leica's own FB page. Creating a Limited Edition set for another celebrity due to the "celebrity status" is off putting to many. The way I look at it is this:
This is a LIMITED EDITION set of only 125 sets. MANY who buy this will store it and keep it for 20 years to resell at that time. It is what it is. Some will use it (I would) and some will scoff at the brassing done by hand as this does not show REAL use of the camera. It comes across as fake. Still, when I look at it I see a gorgeous camera in black enamel (my fave finish for Leica M's) with the beautiful brass peeking through the camera and the lenses. It's beautiful. At the end of the day its an M 240 with two amazing lenses in a collectors kit. It will sell out quick, mark my words. There is a market for these or else Leica would not make them. If I had the spare cash to spend, I would buy it in a nanosecond as to me it is a gorgeous version of the M 240 and the two lenses I adore. For me, the name attached does not mean anything but the camera itself is what makes this kit flat-out gorgeous. Leica will sell out, make a nice profit so why wouldn't they make this set? This is what we expect from Leica is it not?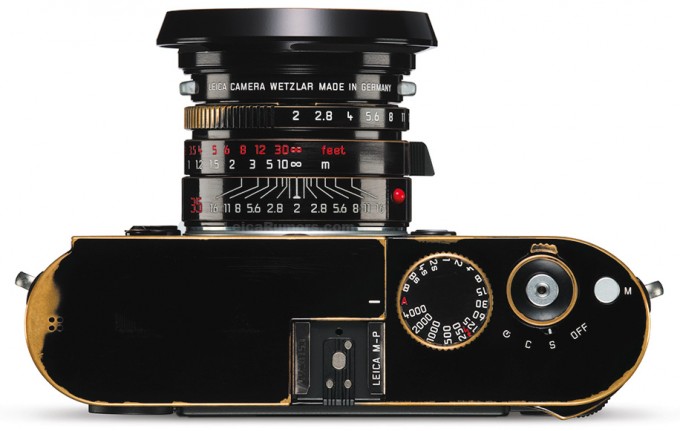 But here is the kicker that kills it for anyone but the collector. This set is $24,500. THIS rules out mere mortals 😉 It's beautiful, it's gorgeous, it is stunning…but $24,500? Crazy. If it were $17,500 I would maybe consider it, but reality would kick in and it would never happen. Even so, 125 lucky people will own this set! 🙂
You can pre-order yourself one at Leica Store Miami HERE. This set will only be available at select Leica Boutiques. 125 Sets worldwide.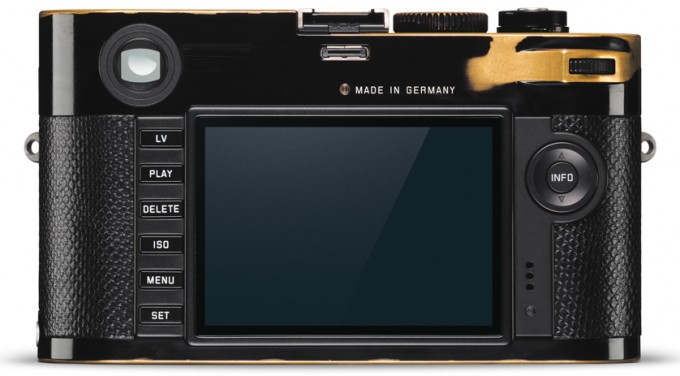 Press Release:
Special limited edition:
LEICA M-P 'CORRESPONDENT' SET CREATED BY LENNY KRAVITZ FOR KRAVITZ DESIGN
In collaboration with Lenny Kravitz – the musician, actor and designer– Leica Camera AG, Wetzlar, presents a special camera edition set: the LEICA M-P 'CORRESPONDENT' BY LENNY KRAVITZ FOR KRAVITZ DESIGN. The edition comprises a Leica M-P digital rangefinder camera and two fast classics from the range of Leica lenses – the Leica Summicron-M 35 mm f/2 ASPH. and the Leica Summilux-M 50 mm f/1.4 ASPH. – delivered as a set in a bespoke case. The special edition is strictly limited to 125 sets worldwide and will be available from March 2015.
Leica's collaboration with Lenny Kravitz was born out of the artist's passion for photography. The first camera Kravitz ever used was his father's Leicaflex which he received at age 21, as a gift from his father. The unique, distinctive design of the LEICA M-P 'CORRESPONDENT' BY LENNY KRAVITZ FOR KRAVITZ DESIGN set was created in reminiscence of this beautifully aged Leica camera. For instance, the glossy black enamel of the camera and the two lenses have been intentionally aged in homage would usually point to many years of constant use. To achieve this look, every camera and lens of the edition was 'aged' entirely by hand to create absolutely unique individual products.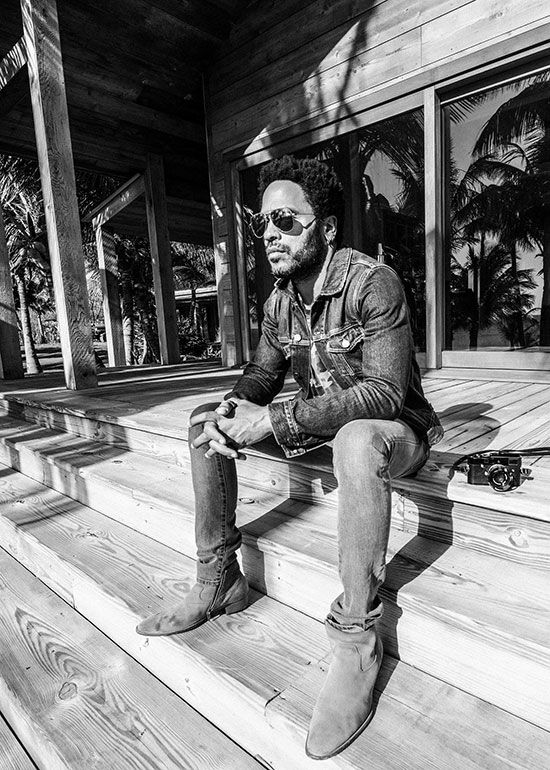 Another characteristic feature of the edition sets is the unusual trim of the Leica M-P cameras in the finest-quality yet very durable snakeskin – naturally from controlled sources that are not to a well-used camera system, showing a distinctive patina that subject to species conservation regulations. This material in premium glossy black is also used for the camera strap and wrist strap that are included in the sets. The LEICA M-P 'CORRESPONDENT' BY LENNY KRAVITZ FOR KRAVITZ DESIGN set is stylishly complemented by a custom case handmade in Germany specially for this edition. The custom case picks up the product design theme and is covered with the same material as the camera.
A particularly interesting feature of the set is the special version of the Leica Summilux-M 50 mm f/1.4 ASPH. This lens has been constructed in the classic design of its ancestor from 1959 and reflects the typical features of its predecessor – for instance, the scalloped focusing ring and a finely knurled aperture ring.
The camera and lenses of the LEICA M-P 'CORRESPONDENT' BY LENNY KRAVITZ FOR KRAVITZ DESIGN set are otherwise identical to their series production equivalents in performance and technical specifications. The Leica M-P offers all the technical advantages of the Leica digital rangefinder system cameras and possesses the same enduring and robust qualities for which the Leica M-System is renowned. In the case of the two Leica lenses, their essential properties include superior optical performance and extreme versatility.
A book of Lenny's photography entitled Flash will be published by teNeues and available for purchase from March 15, 2015. Kravitz's photography offers unusual insights into the nomadic life of a musician 'on the road'. In addition to being distributed by the publishers, the book will also be offered for sale by Leica Camera in Leica Stores and Leica Boutiques.
Lenny Kravitz will be showcasing photographs from this book at the Leica Gallery in Los Angeles. The exhibition will be the first in a series showcases of the artist's photography from the book around the world during 2015. The show, Flash by Lenny Kravitz, at the Leica Gallery in Los Angeles will be open to visitors from March 6 to April 12, 2015.