Hasselblad Stellar Deal. Only a few black/carbon remain!
Remember the massive Hasselblad Stellar deal I posted about over the holidays? Well, MANY of you purchased that camera from my links, and I thank you VERY much. I was just informed by B&H Photo that they only have a few left, and only in the black and carbon version. It's a slick camera, beautiful, and you can see my thoughts on it HERE. But just a heads up in case anyone wanted in on this deal at $2,300 OFF. Yes, $2,300 OFF of the normal price. Hasselblads blunder means we get this gorgeous camera (which is a Sony RX100 with a much nicer appearance, feel, build and some will love it, some will hate it).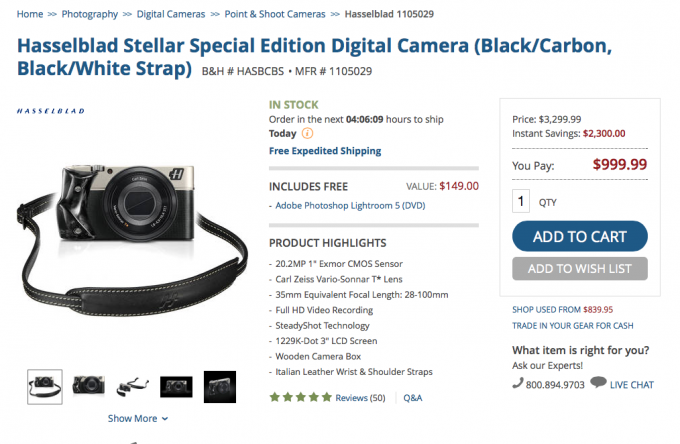 When they are gone, they are gone as the new version is back up to $4k. (which is an RX100 II).
CHECK IT OUT HERE AT B&H PHOTO!