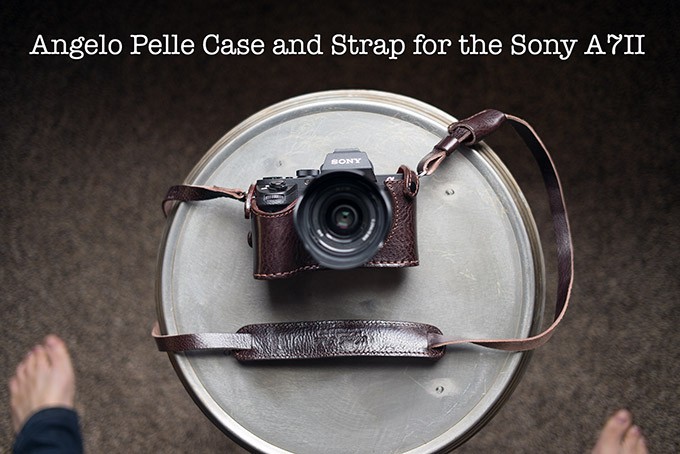 The Angelo Pelle Sony A7II Luxury Case. Gorgeous Craftmanship.
Any reader who has stuck with me for a while knows that I LOVE CASES for my cameras. Not just normal cases, but NICE cases that have beautiful hand made workmanship and fit the cameras like a glove. I have bought many cases to test over the years and my all time favorite has been the Arte Di Mano cases for the Leica M. With the soft leather and "fit like a glove" appearance, they are amazing. The only problem with the Arte Di Mano cases is the cost, but when you spend $12k on a camera and lens, $500 for a case to protect it really is not that big of a deal. I mean, you do want to protect your investment do you not?
But what about with a camera like the Sony A7II? At $1699, it is nowhere near the cost of a Leica M so should we spend $500+ on a case for them? No, I wouldn't. But around half of that or a little more I would if the case was hand-made, beautiful and fit like a glove…oh and came with a strap!
The case I am writing about today is the new Angelo Pelle A7II case and strap set, and let me say that while they will  not be for everyone, it is a gorgeous case that has a premium luxury feel and fit and it protects the camera fully while giving it some extra "grippage" and it meets my criteria for what I was looking for.
The case color I chose was the "Testa Di Moro Waxed" version and WOW. When it arrived in its deluxe box and bag I knew it was going to be good. When I first put my A7II inside the case it seemed bulky and fat (and I am not a fan of this). When the case arrived, I was told it would take 1-2 weeks to settle in and fit the camera like a glove. Those words were correct. Today, after a solid week of use, it fits my A7II like a glove and it's so gorgeous (to my eyes, not everyone will like it as we all have personal tastes)…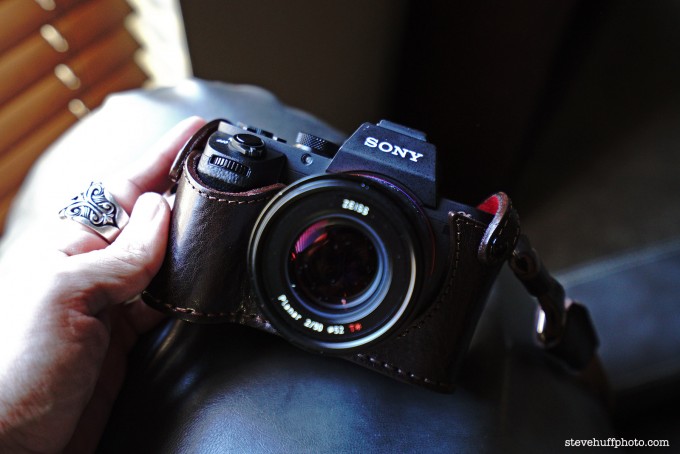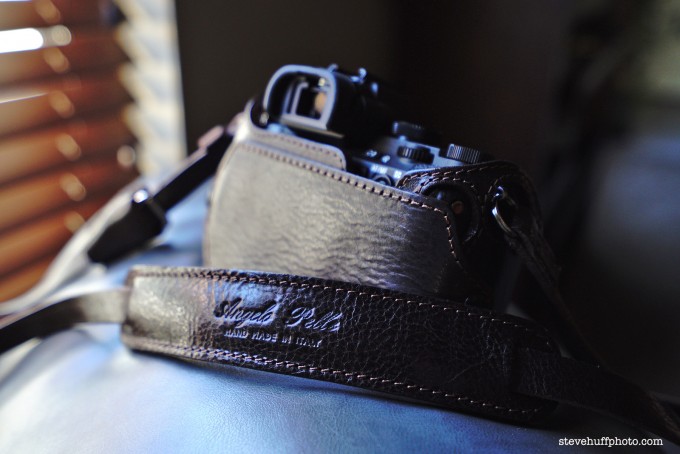 One thing that I love is that the case also has a snap on back cover. I have been using it this way all week and this way I avoid "chimping". When my camera is set, it is set. I shoot in Aperture Priority mode and all I need is my aperture dial at the ready. I shoot RAW and JPEG and have no need for menu settings. Even my ISO is always on AUTO. So shooting with the back on is OK for me but others will only leave it on for traveling or carrying the camera for LCD protection, which is probably what it was designed for anyway 🙂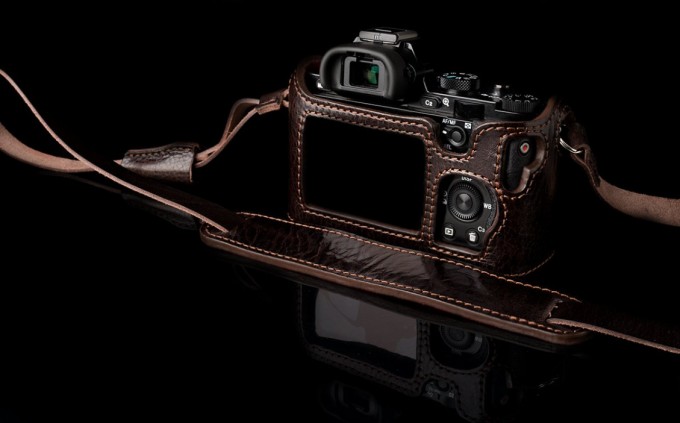 Without the back cover on the buttons are there and available but the Fn button IS covered by the case. Still, its easy to activate just by pushing the leather where the button is. Easy as pie.
The case comes in a variety of colors and finishes and also comes with a strap. The strap is a very soft leather that feels amazing and never puts any strain on my shoulder. It compliments the case perfectly.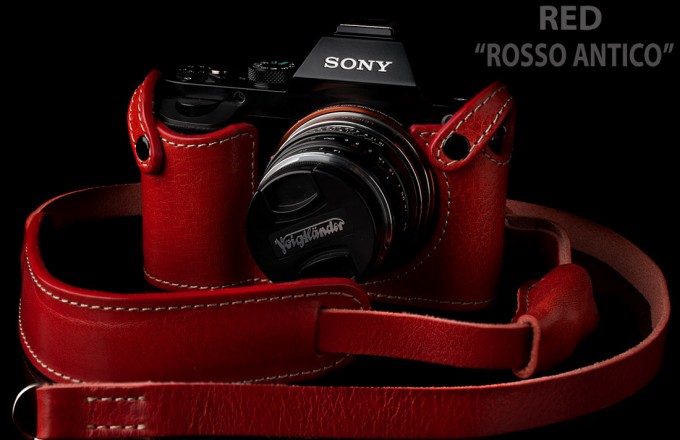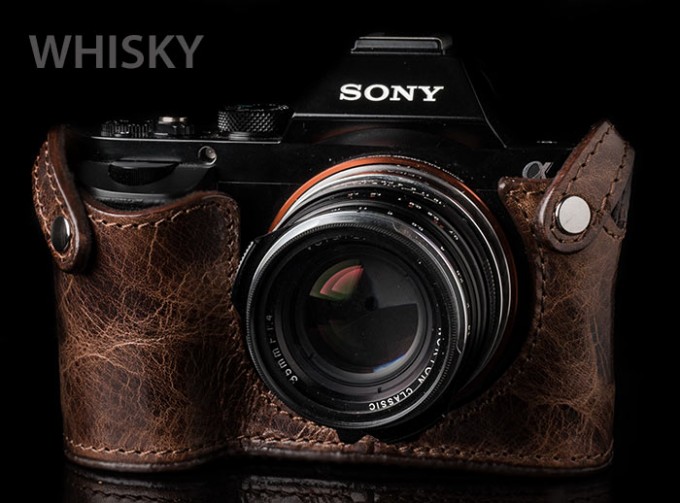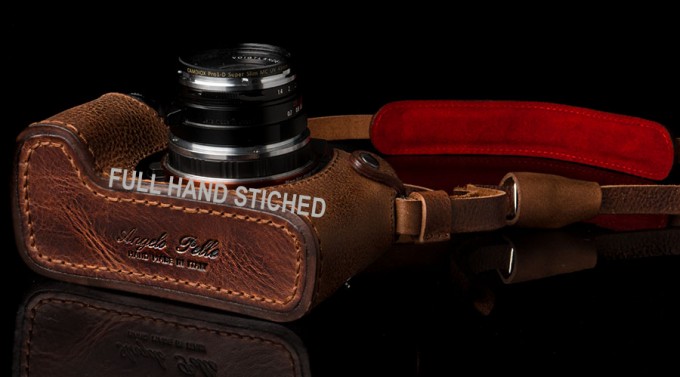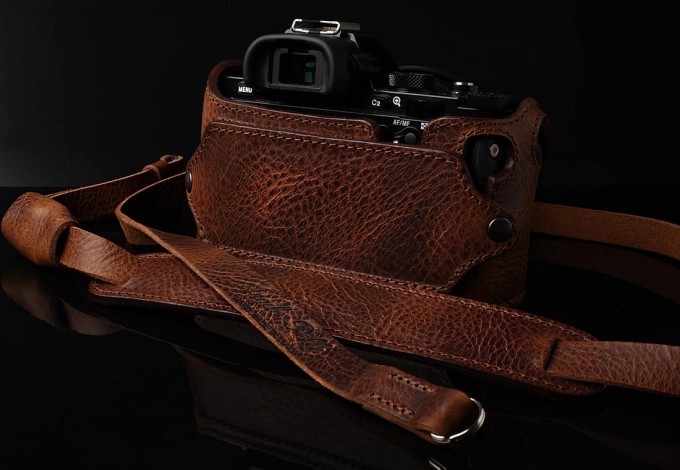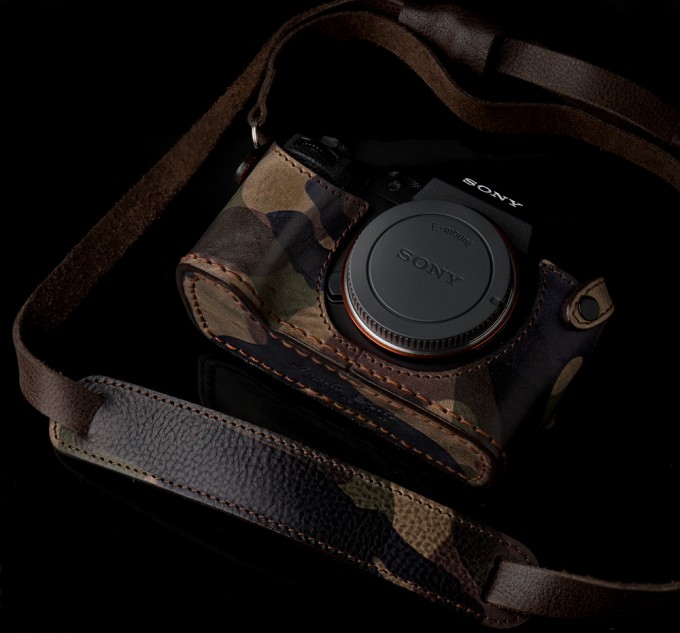 The Camo looks pretty sweet and you can see how well the case fits here. I had a Gariz A7II case but this case beats it in all areas as it offers full protection of the front, back, sides..all the way to the top. It never gets in the way and it is at the perfect WOW accessory to dress up your A7II as well as protect it. It also gives it a beefier feel in the hand, but not too much. Over time the leather will wear in more and more and will eventually develop a Patina showing your months and years of use.
I highly recommend this case to anyone who owns an A7II that loves a hand-made amazing quality case. It is that simple. The only weakness I found with this case  that can be frustrating is you have to remove the case to get to the battery and memory card. For me, I was out shooting all week and it did not bother me as I did not need to get to those items until the end of the day. But at home, if I take a few shots and then want to check them I have to remove the case each time. For this reason, I leave the case off if shooting around the house but when traveling or going out of the house, it is one for full protection.
If Angelo Pelle created a way to allow SD card access it would have no weakness 😉 Even so, I still recommend this case. It's a beauty! When I ordered mine it took a few days to arrive. Pretty quick!
You can see all options for this case or order it at the Angelo Pelle A7II page HERE.