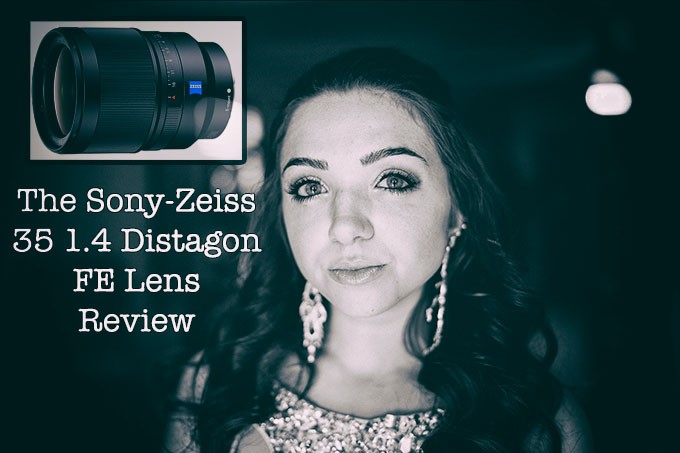 The Sony Zeiss 35 1.4 Distagon FE Lens Review. Best 35mm Lens Ever.
Yep. I said it. The spoiler. This is the best full frame 35mm lens I have ever used in my life. But remember, I only review items I love and adore, so if there is something out there I have not reviewed it is because I am not a fan of it, plain and simple. Before anyone says "you like everything you review" – well, YES this is true as I have said over 1,000 times here. If this lens was a dog it would not have been reviewed. So what you see me review on these pages is all gear that I love and adore because if it sucks, it is not worth my time, my 40-60 hours that it takes to do a review like this. With that said, this lens is indeed the best 35 OPTICALLY I have ever used.
This image was shot indoor, f/1.4, and with only a bit of natural light coming in from my kitchen door window. Click it for larger.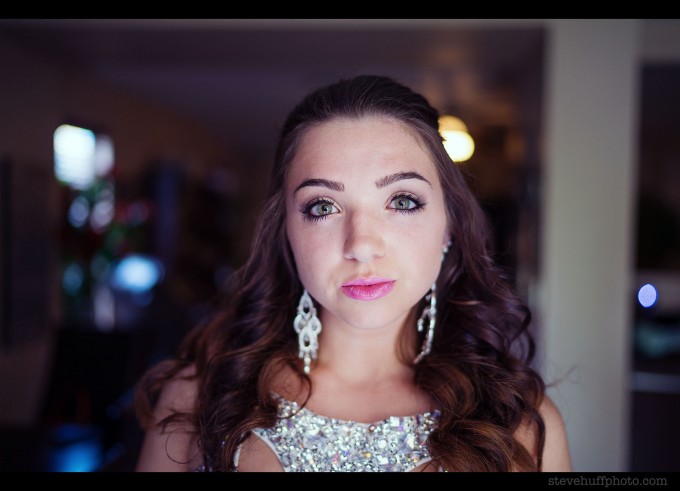 Yes.
Better than ANY 35mm lens I have used in life, and that includes those from Nikon, Canon, Leica, or whoever…and I have used the best of the best. At f/1.4 it is stunning. Absolutely stunning. The lens is a masterpiece of optical quality from detail to color to bokeh. It is auto focus and the ONLY weakness it has is that it is quite large. I am used to Leica lenses, or smaller Sony lenses and this guy is a beast. No bigger than a Nikon or Canon or any DSLR lens, in fact, it is a teeny bit smaller than those beats income ways but not by much. Weight is around the same with this lens being about a few ounces heavier than the Canon and Nikon. (1.32lbs  vs 1.4lbs). Even so, after 2+ months with the lens, I am so impressed that I can confidently say this IS INDEED the best 35mm lens I have ever used, or reviewed or held. Yes, beats the Sigma 35 1.4 Art lens for those that were about to ask.
Below is the video I made for my 1st look report which was published HERE
–
Paired with the Sony A7, A7r, A7II or A7s, this lens delivers the goods but I especially loved it
on the A7II
. To me, the A7II is the pinnacle of the A7 series. The build, design, features, 5 Axis IS, Af speed, and superb low light capabilities really flesh out this system and mature it to another level. Yes,
I own an A7s as well
and have shot with the A7R and A7 extensively but the A7II, for me, is the most polished and nice A7 body yet. Notice I said YET as I know there is something else on the way,  I feel it in my bones, and hey, this is Sony..and they are on a roll..and I bet they want to strike while the iron is HOT. In the mirrorless world I feel Sony and Olympus are on fire with Fuji right behind. Nikon and Canon are seriously MIA with nothing new, fresh or competitive and the others keep releasing cameras hoping they will stick, and they never do. Leica is always beautiful but most can not afford a Leica setup. Sony is doing most things RIGHT today from design, performance, new lenses and price.
This lens is a tour de force of a 35mm. Versatile for low light and AF which is accurate and pretty fast for a 35 1.4 design. This was shot inside a limo at night. No problem 😉 ISO 4000, ZERO NR, f/1.4
–
Want to get up close and personal? The 35 1.4 has a minimum focus distance of .3 Meters which is GOOD.  1.4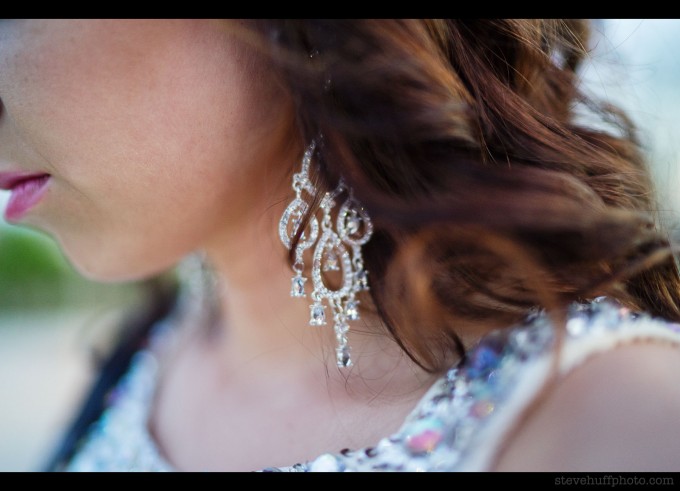 –
AF is snappy, even in dim light on the A7II – 1.4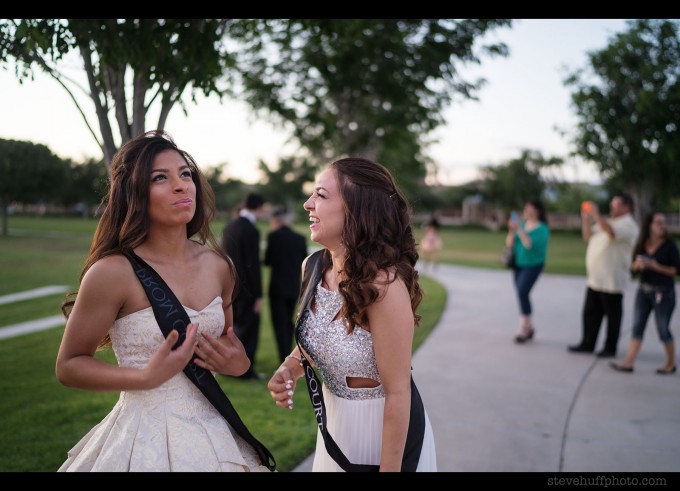 We can no longer say that "There is a lack of lenses for the Sony FE system"..because they now have MANY amazing lenses. The A7 system is less than two years old and Sony now has SO many good lenses..
1. The 55 1.8 Zeiss – A fantastic and sharp lens that gets rave reviews. 
2. The 35 2.8 Zeiss – Another fantastic sharp lens with the Zeiss pop. 
3. The 16-35 Zeiss – a superb wide-angle zoom, this one is one of the best I have tested for Ultra wide. (Review)
4. The 28 f/2 (stunner for cheap) – This is a must own lens, a superb value for under $450 (Review)
5. The new 35 1.4 (this review)
6. A new 90mm Macro! (Review soon)
7. Wide angle and fish attachment for the 28 (Review soon)
8. A pro level 70-200 – The standard 70-200 and this one is also fantastic.
8. Some mega pro zooms and some kit zooms
10. Zeiss Loxia Primes, the 35 and 50 (review of the 35 is HERE, the 50 is HERE)
and more.. From fisheye to ultra wide to telephoto to Macro Sony is now fleshing out the FE full frame lens system for the A7 series. They released lenses pretty fast and more will be on the way as there are many more planned lenses coming like a fast portrait prime. I feel an 85 and 135 will be here eventually, sooner rather than later.
This lens is stunning. This time at f/2. Crisp all the way around.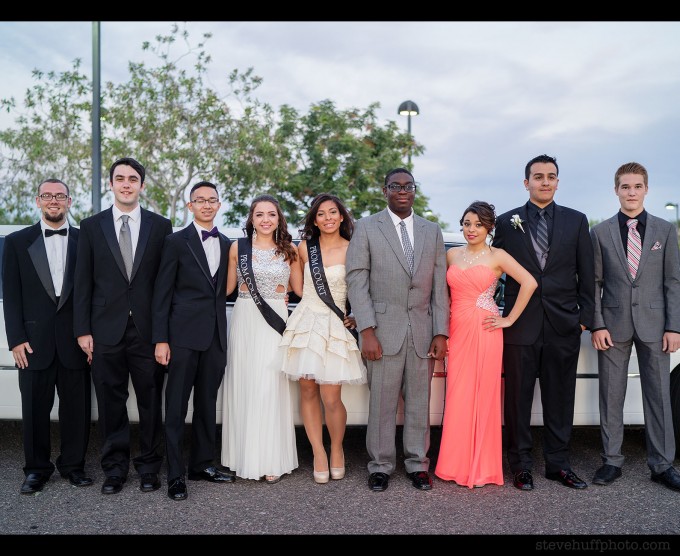 –
I have quite a few image of Katie in this review as I used the lens for some of her Prom images..this one, f/1.4, converted to B&W using Alien Skin Exposure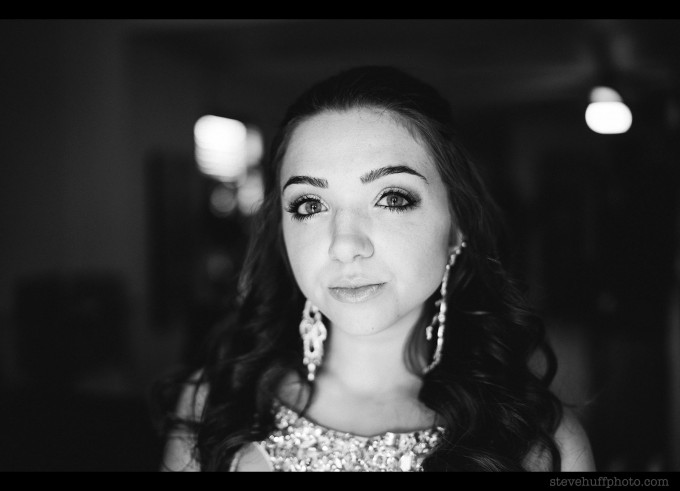 The Zeiss Magic & Pop Will Wow You
This lens is a Sony/Zeiss collaboration and it shows. Zeiss is a legend and has always been lumped in with Leica when it comes to image quality though they have always had their differences. With Zeiss you will usually get more 3D pop, richer and warmer color and USUALLY they are a tad softer than the Leica counterpart. With this lens, you are getting all of the 3D pop and color but even more detail where you need it over a Leica or other lens. At f/1.4 this lens could NOT be sharper. If it was, it would not be a good thing. As it is, it is PERFECT. When focusing on eyes (see and click on the very 1st image in this review) you can see what I mean. But it is here in all images I have shot with the lens so far and I have not had one hiccup with this lens, at all.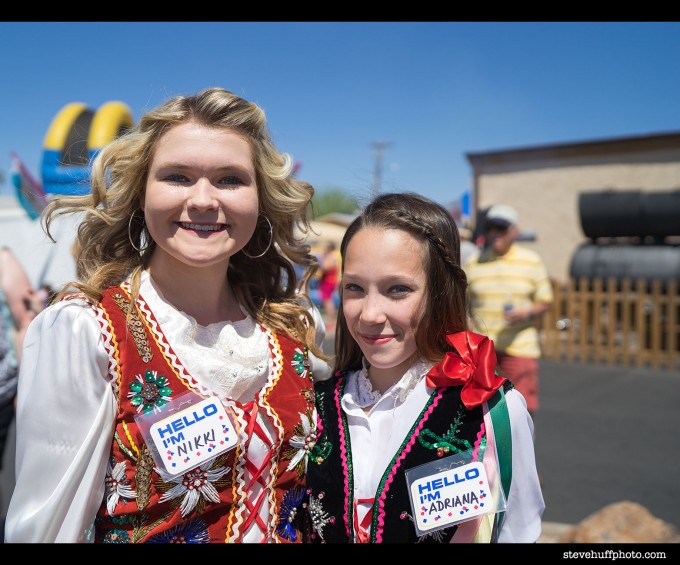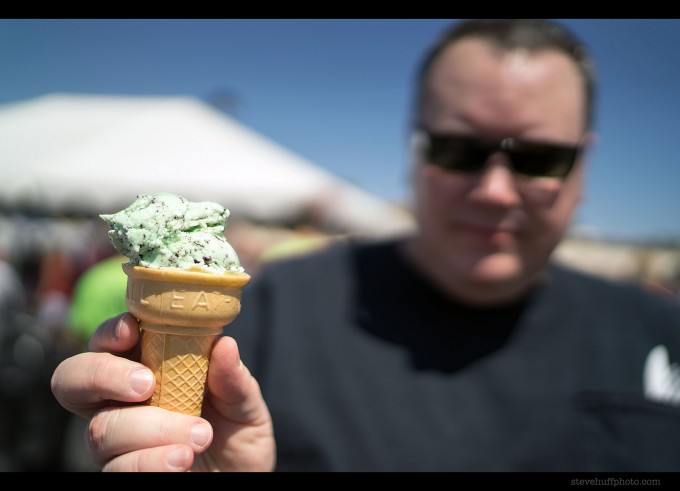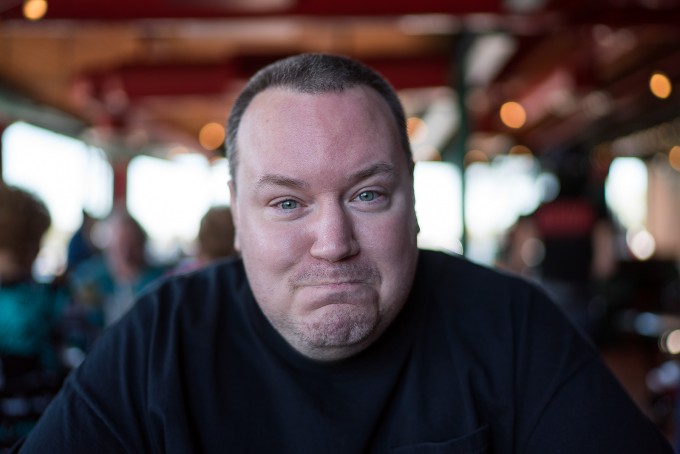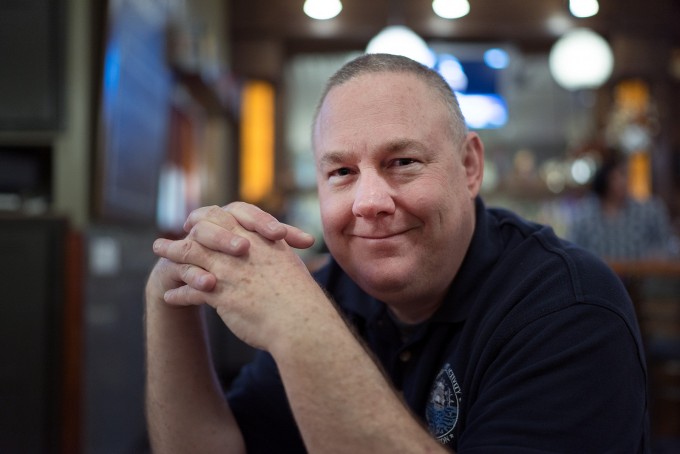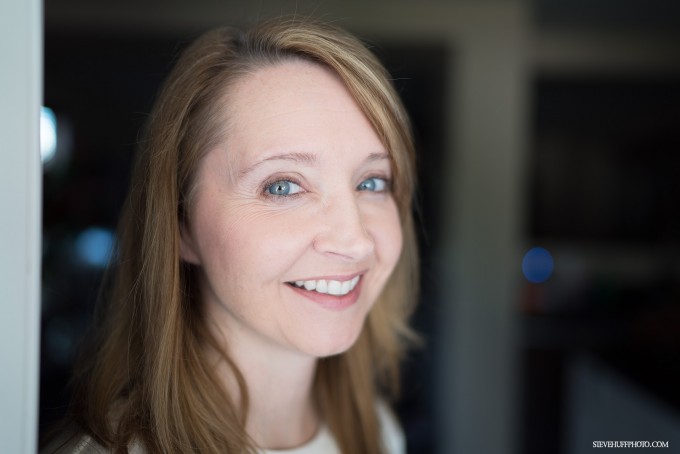 With this lens, shooting wide open is where you will get the true character of the lens. If you want to shoot at f/2.8, you would be better off with the much smaller and lighter Zeiss 35 2.8 or Zeiss 35 f/2 Loxia. THIS lens, the f/1.4 Zeiss, seems optimized for wide open shooting, and this is where its beauty lies. Much like the Leica 35 1.4 Summilux FLE which is the lens that used to hold my title for best 35mm lens ever made for full frame digital. Today the Sony/Zeiss 35 1.4 take that title as it is just so good, again, with the only weakness being the size. There is no distortion, there is no offending CA or problems, there is no vignetting and there is no softness or focus issues. I feel the reason for all of this is because Sony and Zeiss REALLY took their time with it and wanted it to be a WOW kind of lens. This is also why it is large. If it were smaller it would have issues like distortion and other things so I think it is fantastic that Sony chose to go the route of optical beauty vs optical issues.
I have seen 1-2 reports of people buying this lens and saying it is "soft". This is so not the case. If you are getting soft images with this lens you either have a bad copy, have an issue with your camera body, are not focusing in the right spot (shallow DOF here is VERY THIN at 1.4) or you are mistaking Bokeh for being Out of Focus. There is nothing soft about this lens in any way, shape or form.
As I look over the images I have shot with the lens I am thrilled that Sony did what they had to do as they created a masterpiece. Anyone who loves t he 35mm focal length will be THRILLED with this lens on any A7 series body. I used it mainly on my A7II which is the A7 I use 90% of the time these days. Still own and love my A7s  but the A7II just clicks all of my boxes.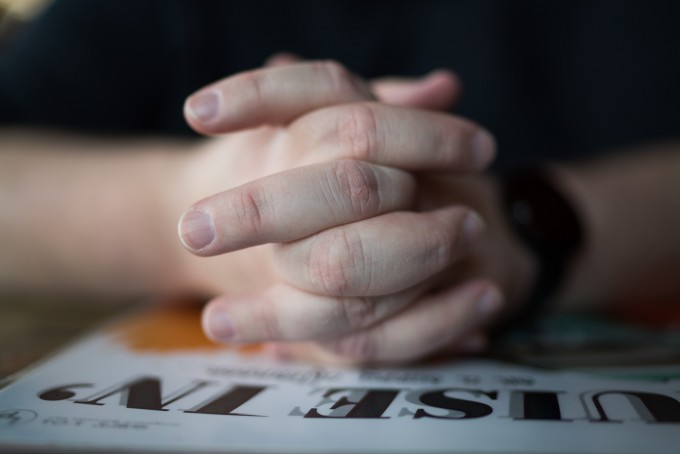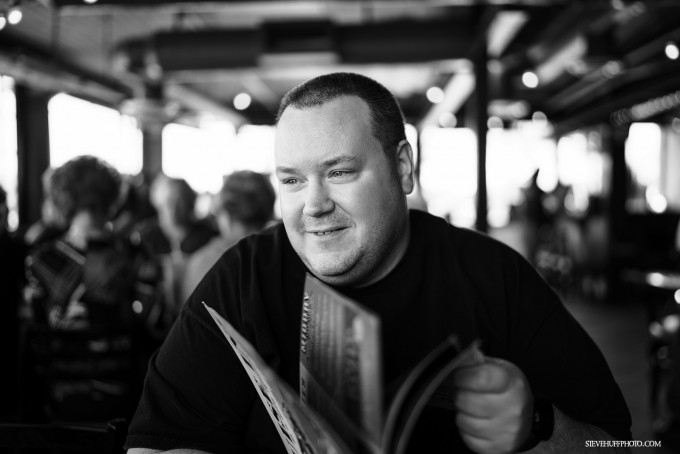 This lens is good for color or for B&W conversions as you can see above and below. You can go light on the contrast or heavy on the contrast. By default, this lens puts out a medium contrast  – not too hard and not too soft.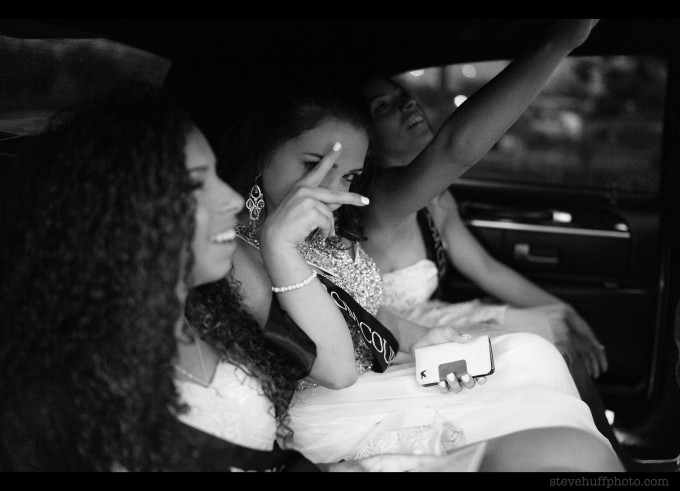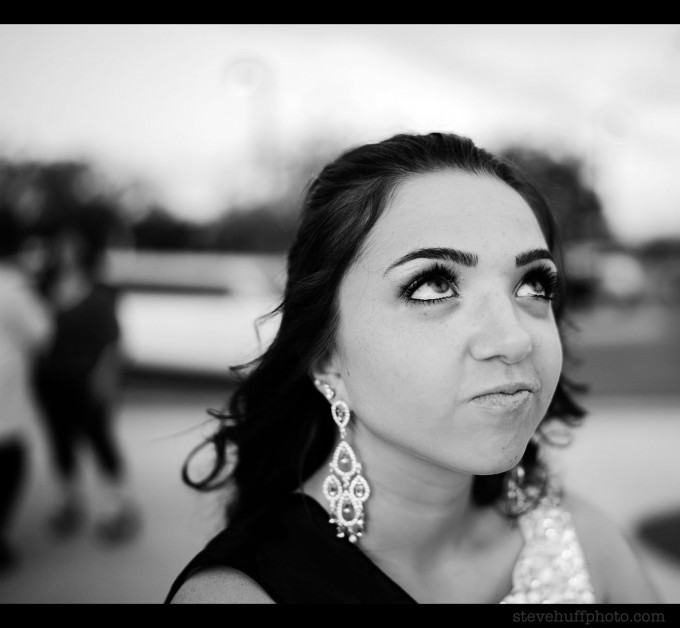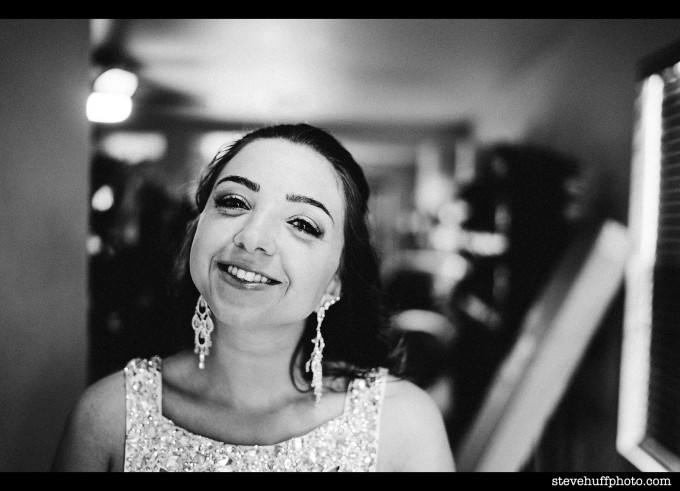 But one thing remains a constant with this lens. It delivers the goods each and every time I bring it out or use it. From deep rich color, to beautiful black and white to nice creamy bokeh (background blur) that will not give you a headache, this lens shows what the Sony A7 system is capable of. I have tried the Sigma Art lenses. I have shot with the Canon 35L on a 5DII, I have shot with the Nikon 35 1.4 on a D800 as well as the Zeiss ZF 35 1.4. I have owned and shot with the Leica 35 1.4 Summilux, all versions. It is safe to say that I have had great experience with all full frame 35 1.4 lenses.
This Sony is the best one I have ever used for my tastes as it does everything right. Period. The one that comes closest is the Zeiss 35 1.4 Zf, then the Sigma Art 35 1.4. Last place would be the Canon 35L as it is getting a but long in the tooth, even when used on a 5DII or III. The size of the DSLR 35 1.4's range from Large to Beastly and this Sony/Zeiss 35 1.4 is at the large end. It's a beast, and a few ounces heavier than the Nikon or Canon (1.4 vs 1.32lbs). After a few snaps you do get used to the size, though I admit I will always prefer a smaller lens. If this lens could be made in a small size it would be one of those legendary must own lenses.
The Leica 35 Lux is small, but manual focus only, a not so close minimum focus distance (.7 meters vs .3 of the Sony) and it does not offer the overall total IQ of this Sony/Zeiss. It is also $5400, so quite a bit more expensive. It is a jewel though, a beautiful legendary lens that was at the top of the heap for IQ. It is good to know that this Sony is up there in the same league as the Leica at a fraction of the cost.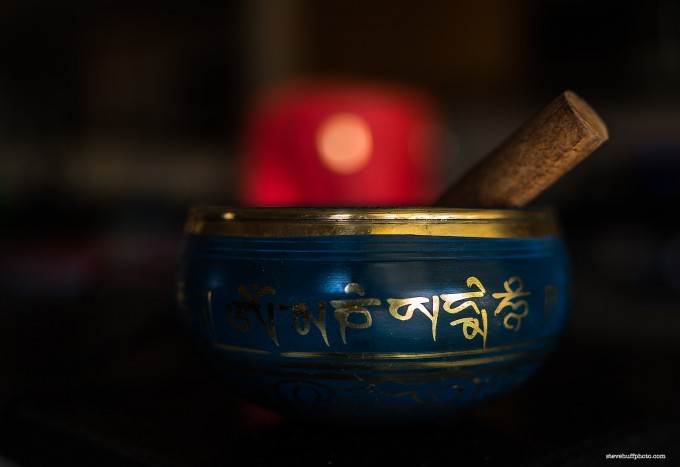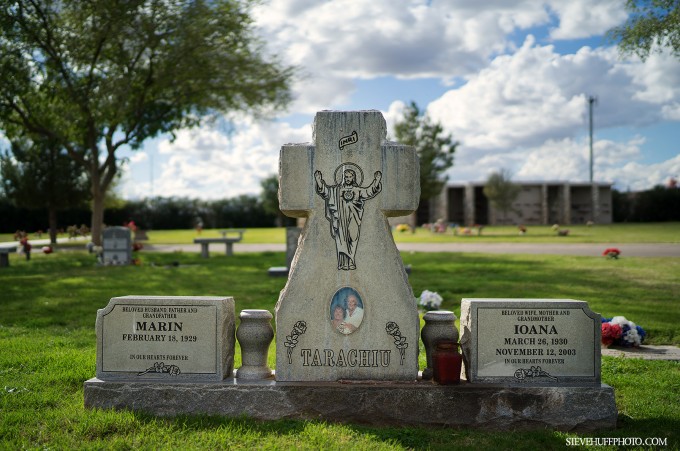 Before I end this quick lens review, let me show you a few comparison shots. Below you will find the same image taken with the Sony/Zeiss 35 1.4, the Zeiss 35 f/2 Loxia, the 35 2.8 Zeiss, the 16-35 at 35mm and for grins, the Leica 35 Summicron at f/2 (I do not own the Lux). I will show each lens shot at f/2 to keep it the same aperture except the 16-35 will be at f/4 as  that is wide open for that particular lens and the 35 2.8 at 2.8 for the same reason.
It is a LARGE lens  – left to right: Leica 35 Cron, Zeiss 35 2.8, Zeiss Loxia 35, Zeiss 16-35, Zeiss 35 1.4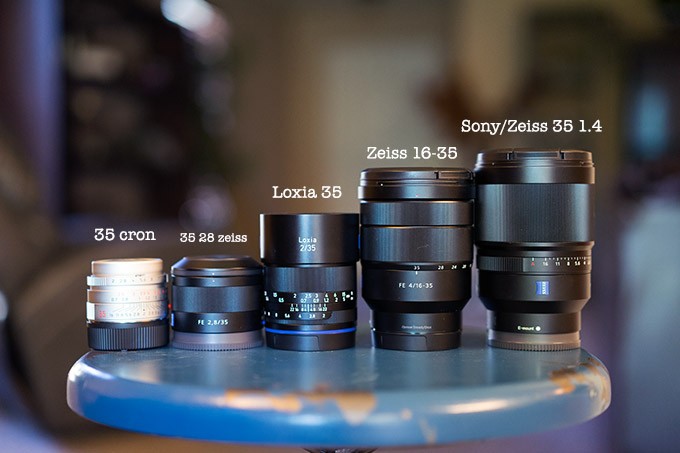 I am not looking for detail or sharpness here, as ANY of these lenses will deliver on that. ALL are fantastic in their own right. But I am looking at color, pop, depth, bokeh, and overall character of image, which is why 99% of us buy these types of lenses…character. A lens like this is not bought for low light or high ISO use, it is mainly bought because so many of us LOVE the character of a fast lens.
YOU MUST click images for the correct view..
1st the 35 1.4 at f/2 on the A7II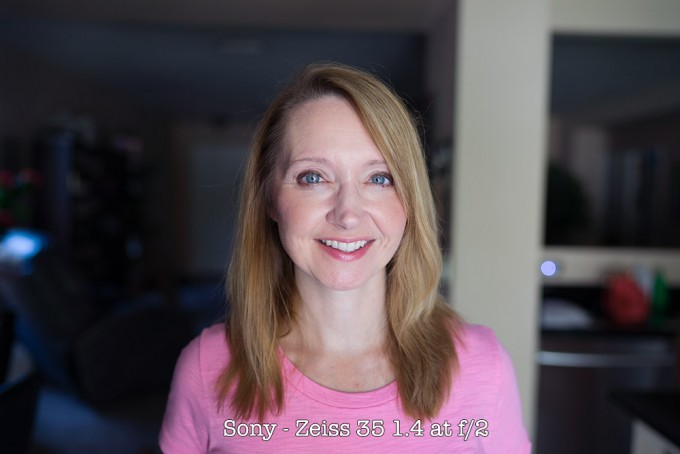 –
Now the Zeiss Loxia 35 f/2 at f/2 on the A7II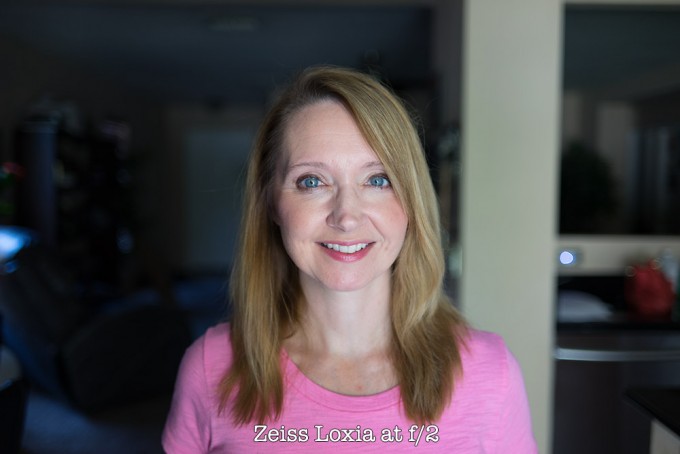 –
Now the 35 2.8 on the A7II (at 2.8)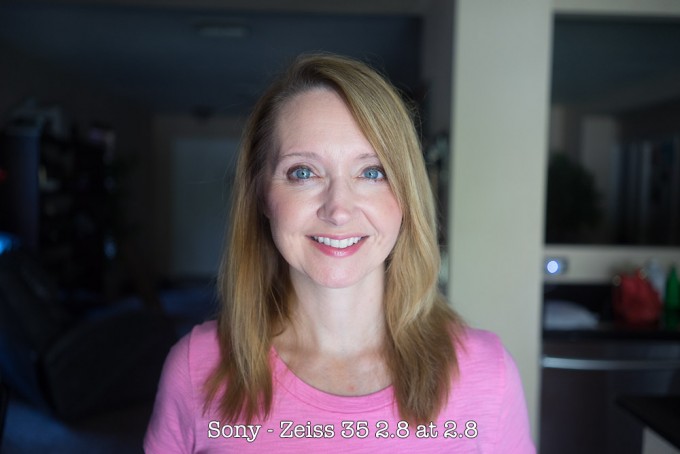 –
Now the 16-35 at 35 at f/4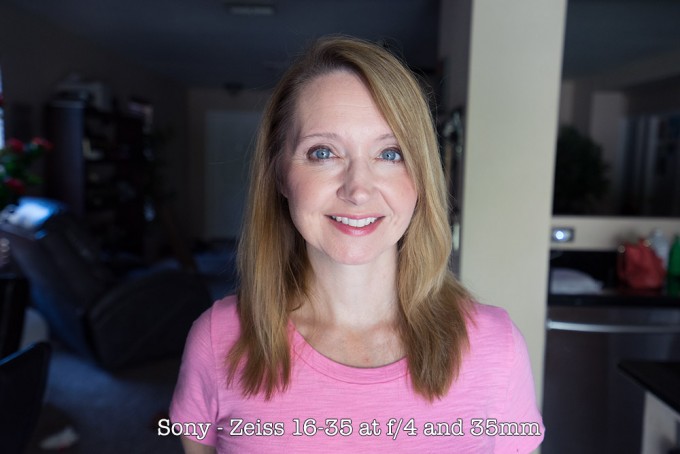 –
and finally, the 35 Summicron on the A7II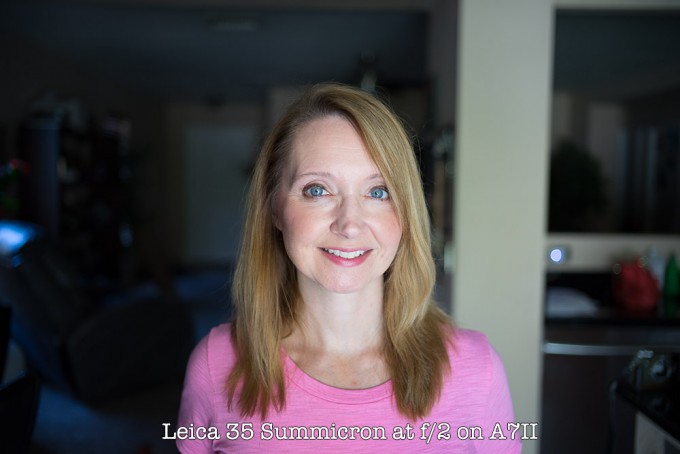 Which do YOU prefer? 
I still prefer the Sony Zeiss 35 1.4 but ALL are great, even the 16-35 at 35mm and f/4 renders a great image with contrast and pop. To me, the most amount of depth and 3D comes from the Sony 35 1.4 but all are great and most would have a hard time figuring out which is which. Goes to show, most lenses made today are good and get the job done though these lenses above are all $800 and up, all the way to $3300 for the Leica 35 Cron (though it is my #2 pick as the IQ is fantastic and the size is TINY). I will say if all you care about is corner to corner perfection your best bet is the Sony 35 2.8, but it will lack in Character compared to the 35 1.4, Zeiss Loxia, Leica cron, etc.
DETAILS!
Below is a 100% crop from this 35 1.4 Zeiss on the A7II. Plenty of detail for me! THIS is wide open!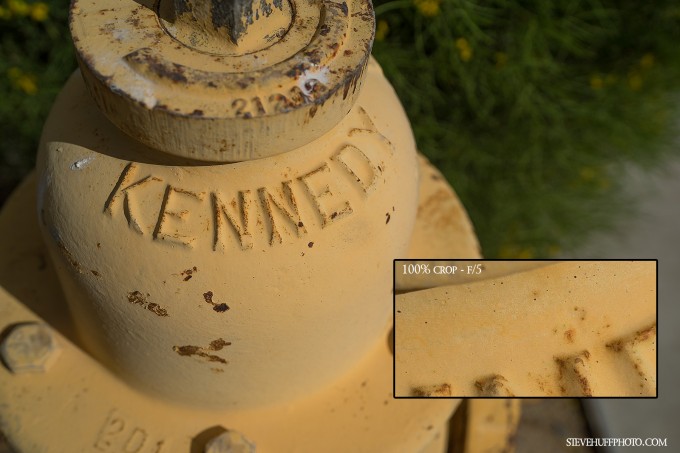 My Final Word on the Zeiss 35 1.4 for the Sony FE System
I love this lens. Period. For me, it is the absolute best 35mm 1.4 lens I have ever shot with, used or tested when it comes to image quality. As you know, I do not go by charts or graphs, I go by real world shooting. Using a camera and lens for what they are meant to be used for..images..memories…the main reason we take pictures! For pros, if you have a 35mm in your kit you owe it to yourself to give this one a try. It is a beauty of a lens and now takes the title as the best 35mm lens I have tested or used. THAT says a lot. If you have this lens and you are not getting astounding quality with it then you may have a dud, which is not cool, but it is NOT the norm for this piece of glass. For me, this lens is perfect for just about anything you want to shoot. Environmental portraits, fashion, every day life, landscapes, still life or what have you.
This lens takes the A7 series to the next level. AF is speedy for a 35 1.4 (bested the Art 35 1.4 when I used it on the Canon 6D) and 100% accurate on my A7II. Never did I get a misfocus. I also shot some personal images on my A7s and the results were just as fantastic as they were on the A7Ii with a slightly different feel due to the different look of the A7s sensor (slight).
So I highly recommend this lens. It's the best of the native lenses I have used for the FE system. $1600 is expensive but cheaper than the competition while being better. Bam. Sony did it again.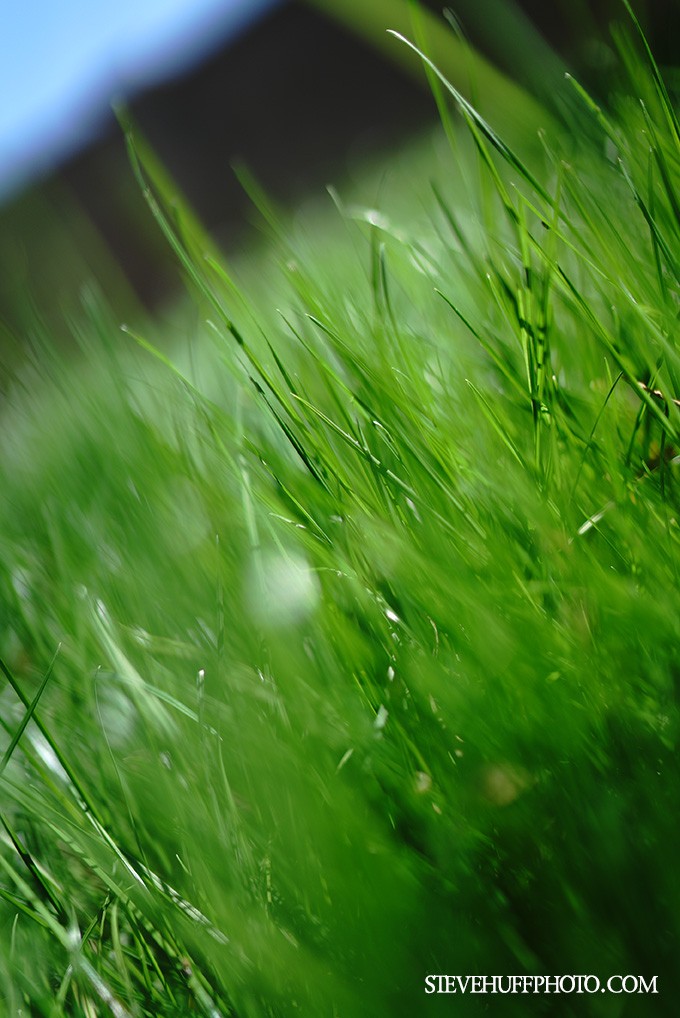 Where to buy?
You can BUY/ORDER OR PRE-ORDER this lens at Amazon HERE or B&H Photo HERE. 
————————————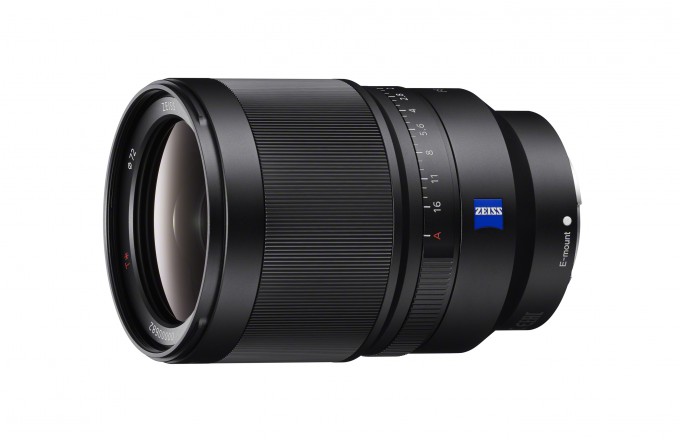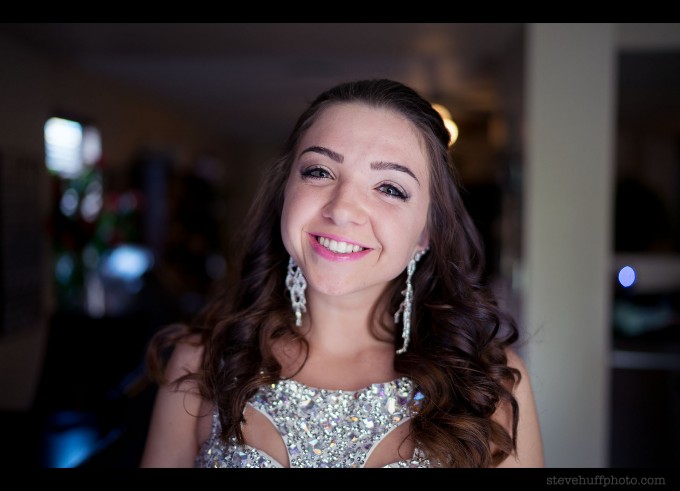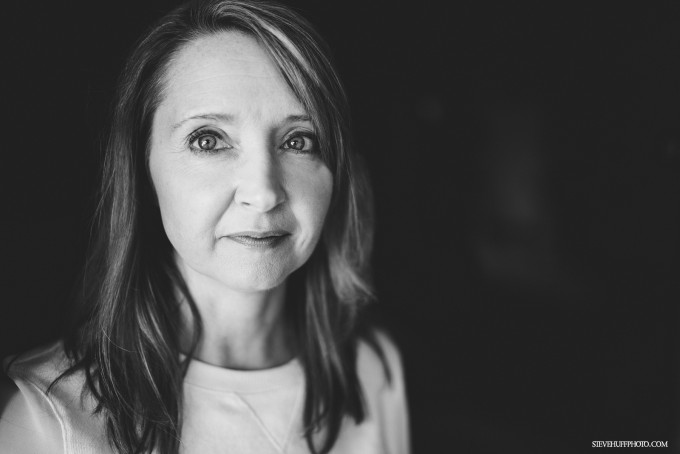 PLEASE! I NEED YOUR HELP TO KEEP THIS WEBSITE RUNNING, IT IS SO EASY AND FREEE for you to HELP OUT!
Hello to all! For the past 7 years I have been running this website and it has grown to beyond my wildest dreams. Some days this very website has over 200,000 visitors and because of this I need and use superfast dedicated web servers to host the site. Running this site costs quite a bit of cash every single month and on top of that, I work full-time 60+ hours a week on it each and every single day of the week (I received 200-300 emails a DAY). Because of this, I need YOUR help to cover my costs for this free information that is provided on a daily basis.
To help out it is simple, and no, I am not asking you for a penny!
If you ever decide to make a purchase from B&H Photo or Amazon
, for ANYTHING, even diapers..you can help me without spending a penny to do so. If you use my links to make your purchase (when you click a link here and it takes you to B&H or Amazon, that is using my links as once there you can buy anything and I will get a teeny small credit) you will in turn be helping this site to keep on going and keep on growing.
Not only do I spend money on fast hosting but I also spend it on cameras to buy to review, lenses to review, bags to review, gas and travel, and a slew of other things. You would be amazed at what it costs me just to maintain this website, in money and time. Many times I give away these items in contests to help give back you all of YOU.
So all I ask is that if you find the free info on this website useful AND you ever need to make a purchase at B&H Photo or Amazon, just use the links below. You can even bookmark the Amazon link and use it anytime you buy something. It costs you nothing extra but will provide me and this site with a dollar or two to keep on trucking along.
AMAZON LINK (you can bookmark this one)
B&H PHOTO LINK – (not bookmark able) Can also use my search bar on the right side or links within reviews, anytime.
Outside of the USA? Use my worldwide Amazon links HERE!
You can also follow me on Facebook, Twitter, Google + or YouTube. 😉
One other way to help is by donation. If you want to donate to this site, any amount you choose, even $5, you can do so using the paypal link HERE and enter in your donation amount. All donations help to keep this site going and growing!
 I do not charge any member fees so your donations go a long way to keeping this site loaded with useful content. Thank you!