The New Leica Monochrome Typ 246 has Arrived!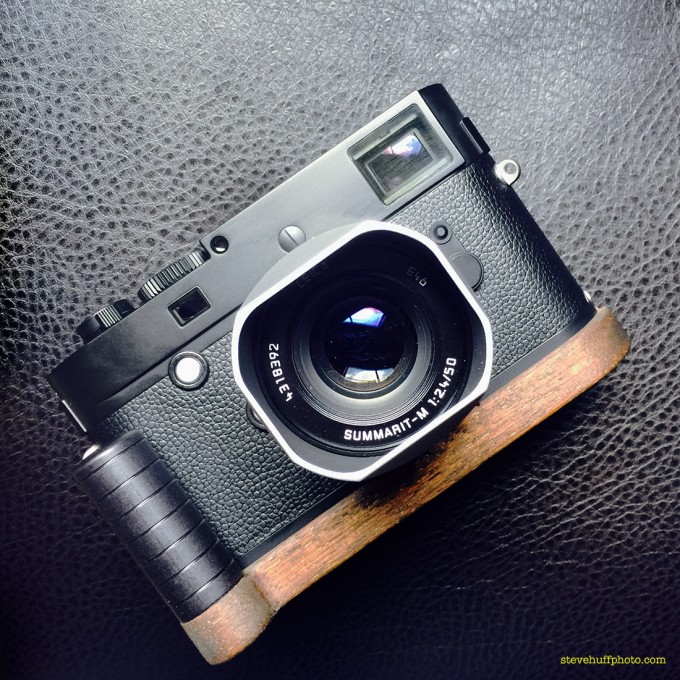 Just arrived! My new Leica Monochrom Typ 246! Above it was after I shot 10 frames on it. Attached my JB Grip, a 50 Summarit lens and it's a stunner. A beauty. A unique Niche camera that many do not understand, and I admit, even I do not understand it fully but for those who crave, live, eat and sleep B&W, this my friends is state of the art in B&W photography when it comes to digital.
After an hour of checking it out, I have already noticed an extended DR over the previous MM, a richer file, no blown highlights (as the old MM had a tendency to do) and high ISO is on another level, even y 25K iso shots, that are pushed, look very very good. ISO 12,500 is pretty clean.
The files from the new MM 246 are creamier, richer, deeper, and to my eye, nicer. Not as harsh or crisp. But many will prefer the older rendering of the previous M9 based MM. To me, this MM 246 is MUCH improved as the body is the incredibly good M 240 body which has a much better feel, battery life, LCD, etc over the old M9 style.
I will have a 1st look video and photos on Monday, and will start with my long-term review as I use the new MM 246 for the next few weeks. Oh, and yes, this one is mine, not a loaner. It came from Ken Hansen, who is a legend when it comes to Leica dealers. E-mail him if you need anything Leica related. khpny19@aol.com 
More soon!
Two quick test shots right after unboxing. The 1st with the 75 Summarit at 2.4, 2nd with an old 1930's Elmar at ISO 12,500. CLICK for larger and to see 100% crop!