NEWS OF THE DAY, Part 1: New Panasonic G7 Announced!
Happy Monday to all! I love Mondays, and yes, I am aware that most people HATE Mondays! But me? No, I love them. I rest up all weekend and then I am ready to rock and roll by Monday. I get anxious, I get energized and I tell myself every day just how lucky I am to do what I love each and every day. Over 7 years now I have been running this blog/website and each year that goes on I become more and more proud of what this site has accomplished. Over 12 million views per year, hundreds of thousands of comments, thousands of articles, reviews and posts…all housed here forever. So thank YOU all for coming here, making this one of your daily or weekly stops. I know there are thousands of web sites out there, and I know I do not post every little bit of news like many do but I just like to post on things that I think are AWESOME and that I feel my readers would really enjoy.
In any case, this week we have some new releases from Fuji and Panasonic that look interesting, more on the new Fuji later today.
Panasonic seems to be taking aim at Olympus as their new Silver G7 looks very "Olympus Like" in design and style. For those who love Panasonic Mirrorless cameras, the G7 looks like it will be the best G yet but then again, I feel the Olympus offerings give more bang for the buck, especially the new E-M5II, as that is one gorgeous and capable little camera. Even so, many prefer Panasonic as there are differences in color, rendering, and usability. The cool thing is that Micro 4/3 is so mature these days there are a myriad of AMAZING lenses available for your Micro 4/3 camera bodies.
THE NEW G7 – Looks sweet huh? Looks sort of E-M1-ish. You can pre-order it at B&H Photo HERE or Amazon HERE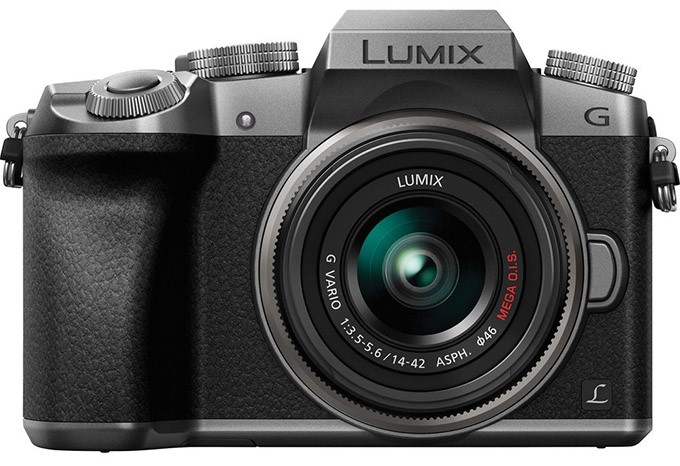 G7 Specs:
16 MP Live MOS Sensor and Venus Engine 9
A 16 MP Live MOS Micro Four Thirds sensor pairs with an updated Venus Engine 9 to deliver fast overall performance with matched image quality to suit working in a wide variety of lighting conditions with consistent results. Sensitivity ranges from ISO 200 to 25600, with the ability to extend down to ISO 100 for working in bright conditions or with longer shutter speeds. Versatile burst shooting modes also allow you to pair high continuous shooting rates with AF; including shooting up to 8 fps with AF-S, 6 fps with AF-C in one area, and 6 fps during live view. For even faster performance, up to 40 fps shooting is possible with the electronic shutter function or 30 fps at 8 MP using the 4K Photo Modes.
The sensor and processor combination also helps to ensure notable image quality through the use of accurate white balance settings, Live TTL direct exposure metering, and intelligent NR (Noise Reduction) control for clean, natural imagery. Additionally, the Venus Engine 9 aids in reducing image blur caused by diffraction using electronic adjustment to automatically sharpen edges for clearer results when photographing with smaller aperture sizes.
4K UHD Video Recording
In addition to the versatile still shooting modes, the G7 also supports recording 4K UHD (3840 x 2160) video with either 30p or 24p frames rates at 100Mbps in the MP4 format. Full HD 1080p/60 is also supported, in both MP4 and AVCHD formats, as well as HD and SD resolutions.
A built-in stereo microphone can be used during recordings, and features an integrated wind-cut filter, or an optional external microphone can be utilized via the 3.5mm jack for even clearer sound.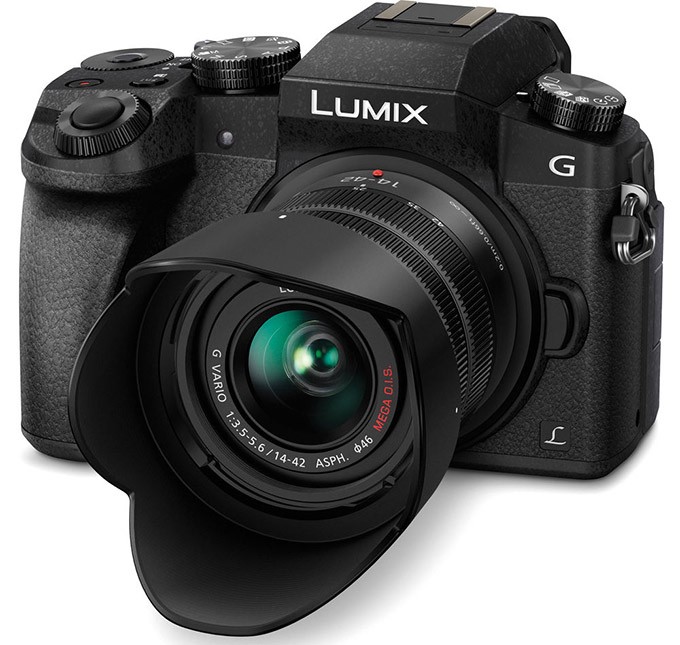 4K Photo Modes
Utilizing the 4K video recording capabilities, a trio of still shooting modes are available for recording continuous 8 MP stills at a 30 fps shooting rate:
4K Burst: Just as with video recording, this mode will allow you to continuously record 8 MP images at 30 fps for up to 29 min. 59 sec., making it ideal for instances where you need a fast frame rate in order to capture the best moment.
4K Pre-Burst: This mode is ideal for times when you're unsure of the critical moment to press the shutter button and will record 8 MP images at 30 fps one second prior to and one second after pressing the shutter button in order to give you 60 frames to choose from.
4K Burst (S/S): This mode most closely follows the 4K video recording process, and allows you to playback your video, pause at the chosen moment, and use the shutter button to mark a chosen frame from the video and save it as a single 8 MP frame.
When using any of the 4K Photo modes, you are afforded complete exposure control using the PSAM dial in order to base metering results and exposure configurations on your own shooting needs.
Depth-From-Defocus AF Technology
For accelerated autofocus performance, which performs in low-light conditions down to -4 EV, DFD (Depth-From-Defocus) technology is employed to quickly calculate the distance to subjects and adjust the focusing position in as little as 0.07 seconds. This contrast-detection type focus method benefits both still and video recording modes, as well as subject tracking applications where subject color, size, and motion vectors are used to intelligently lock-onto the moving subjects and ensure precise focus.
Benefitting manual focus operation, focus peaking is available that highlights bright edges of contrast with a colored outline for quickly recognizing your focus point, as well as depth of field distances.
Body Design and Wi-Fi
Featuring a sleek design that is characteristic to Micro Four Thirds cameras, the G7 pairs retro aspects with modern functionality for intuitive use and classic appeal. Front and rear dials avail direct aperture and shutter speed control, as well as quick changing of ISO and white balance settings. Six function buttons can be assigned to control a range of custom features and the main drive wheel offers fast switching between shooting modes, including the 4K Photo modes.
For greater versatility when shooting, both a high-resolution electronic viewfinder and rear LCD monitor are available. The 2.36m-dot OLED Live View Finder features a 10,000:1 contrast ratio for bright, accurate viewing of scenes, even in difficult lighting. The 3.0″ 1.04m-dot LCD features a static touchscreen design for intuitive navigation and control, as well as a vari-angle design for easier working from high and low angles.
Rounding out the handling capabilities, the G7 also features built-in Wi-Fi connectivity for wirelessly sharing images and remotely controlling the camera from a linked mobile device using the Panasonic Image App. Connection is simplified using a QR code system to pair the smartphone or tablet with the camera.
Lumix G Vario 14-42mm f/3.5-5.6 II ASPH. MEGA O.I.S. Lens
A versatile standard zoom, the Lumix G Vario 14-42mm f/3.5-5.6 II ASPH. MEGA O.I.S. is a 28-84mm equivalent wide-to-short tele featuring an Optical Image Stabilizer to minimize the appearance of camera shake for sharper handheld shooting. Two aspherical elements are incorporated within the lens design to reduce the overall size and weight as well as benefit image sharpness and clarity. Complementing the optical design is an internal focusing system that pairs with the camera's contrast-detection AF for quick, accurate focusing performance.
The G7 with 14-42 Kit lens is coming it at under $800, so price wise it seems spot on. No 5 Axis, No Live time, but appears to be a solid Micro 4/3 offering and as always with Panasonic, I am sure the video will be spectacular. 
You can also pick up the G7 with the 14-140 Lens at $1097 is you prefer the better "kit" lens.