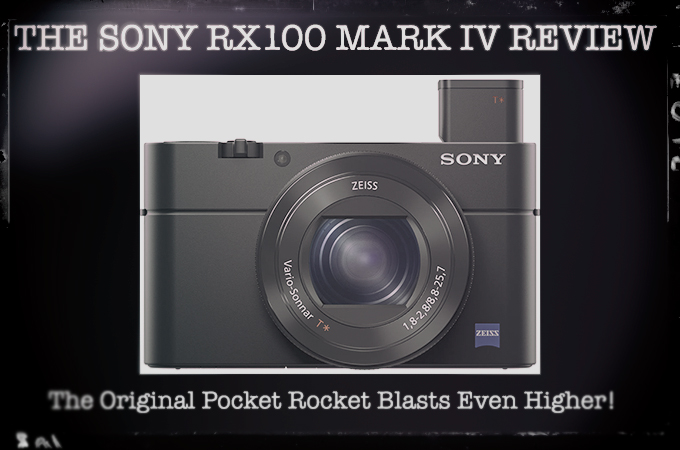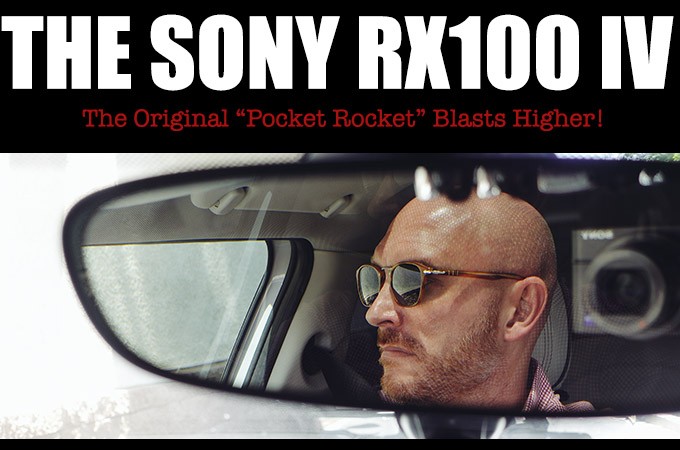 Sony RX100 IV Review. The Original Pocket Rocket Blasts Higher!
By Steve Huff
You can order the RX100 at B&H Photo or Amazon!
Wow, time has sure FLOWN by since the original RX100 Mark I was released and in my hands. I remember that camera arriving to my house for review like it was yesterday. Small, fast, a 1″ sensor that performed like a larger one and the video capability that made it a perfect go anywhere small high quality camera. That RX100 did very well for Sony, so well in fact that today in 2015 we are already on the Mark IV version of the RX100. While it looks 90% the same as the old Mark I, and 100% the same as the Mark III, the new Mark IV is the best of the RX100 series to date, and while the improvements from the III to this new IV are small, if you are looking for a pocket camera, the Mark IV may be the best out there today.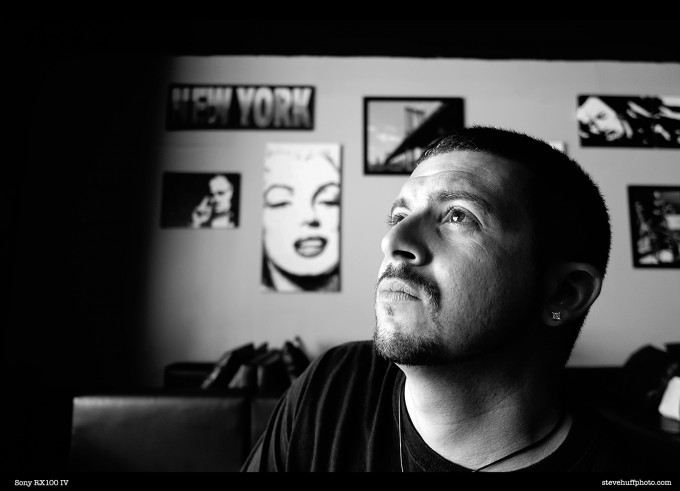 Before you start to read this review, please take a look at my previous RX100 reviews as most of what is in the Mark IV is in the Mark III so I will only be sharing some photos and some experiences I had with the new IV after mentioning the new improvements from the III. This will be a short review as I have said most of my praises in the previous reviews of this dynamite camera.
I skipped the Mark II as I felt it did not have enough improvement to warrant a full review. 😉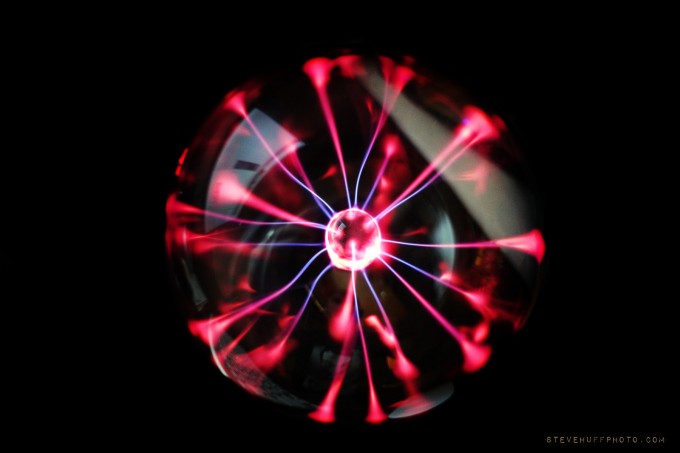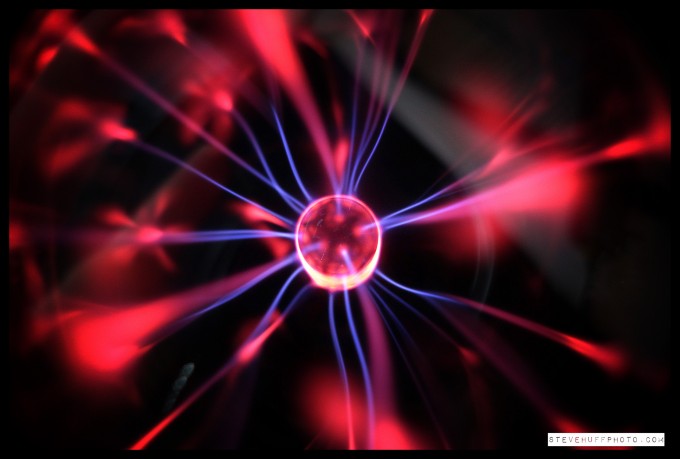 So let me start by saying the RX100 IV is still as beautiful as ever, but now we get some new improvements that keeps it as the premier pocket "do it all"  camera. Sure we have the Ricoh GR and new upcoming GRII, with a larger APS-C sensor and all but this RX100 IV will deliver some amazing features such as 4K Video shooting, Slo Motion 960 Frames shooting, 1/32,000S Shutter Speed for those bright sunny days and a new stacked sensor that offers the best IQ and ISO performance yet.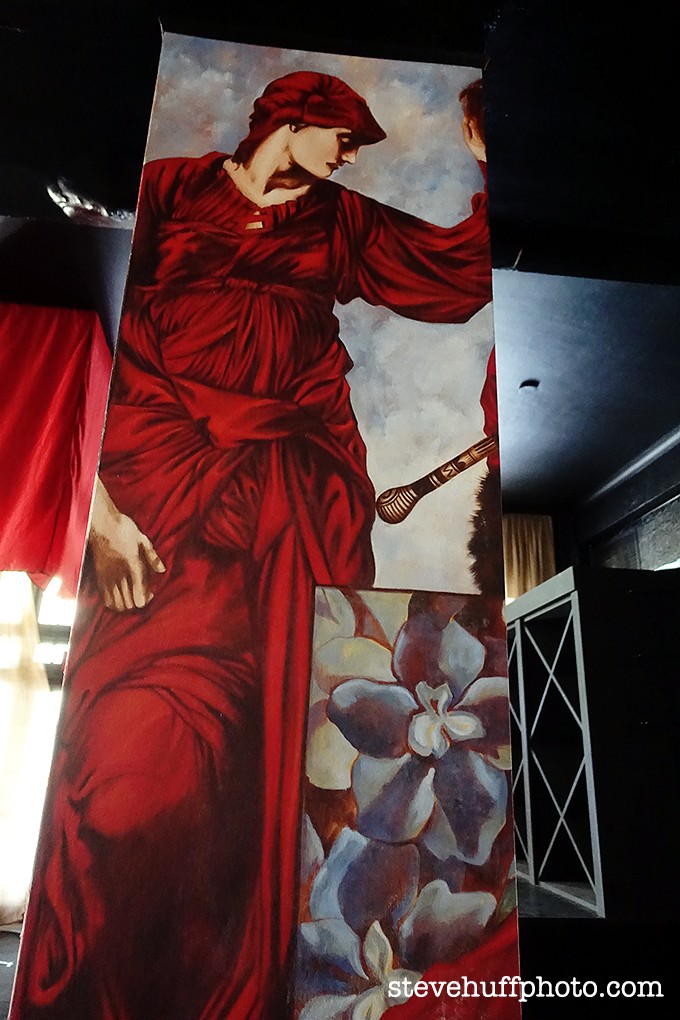 While in my hand it feels, looks, smells and operates just like the RX100 III. We still have the pop up and out EVF that is very small nut useful on Bright Sunny days, and the swivel out LCD that gives us the best way to take selfies 😉 Let me just say right now that this is almost the perfect selfie camera. I do not care what anyone says, SELFIES are HUGE! If I am out and about in a big city shooting I see maybe 100-200 selfies being taken during the day when I am out. It is every where and we have social media to blame for this new phenomenon. It's crazy but a reality so I love the way Sony has implemented the Selfie Mode in the RX100. Flip up the back LCD so you can see it from the front, smile, press the shutter and the screen will countdown from 3 to 1 and then snap the shot.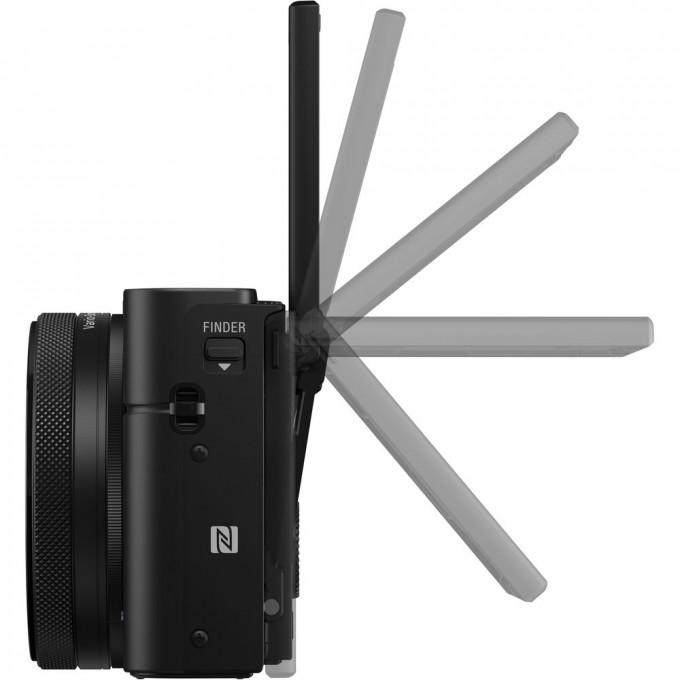 You can turn off the countdown but if doing a group selfie everyone will know when the shutter will fire! So it's a cool feature to have even if you will never use it. I messed around with the selfie mode combined with the High Contrast B&W mode…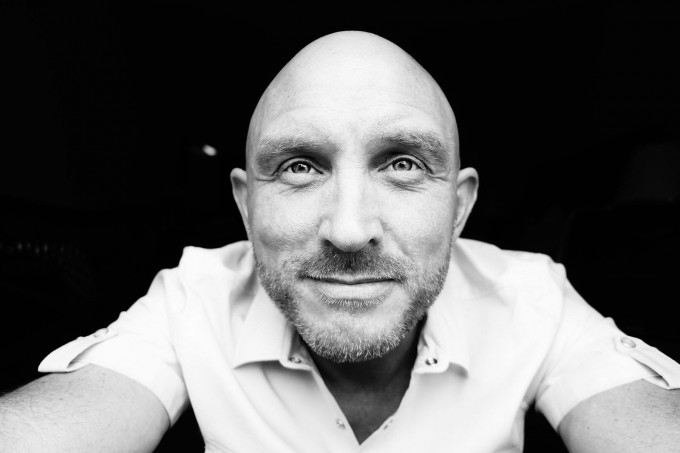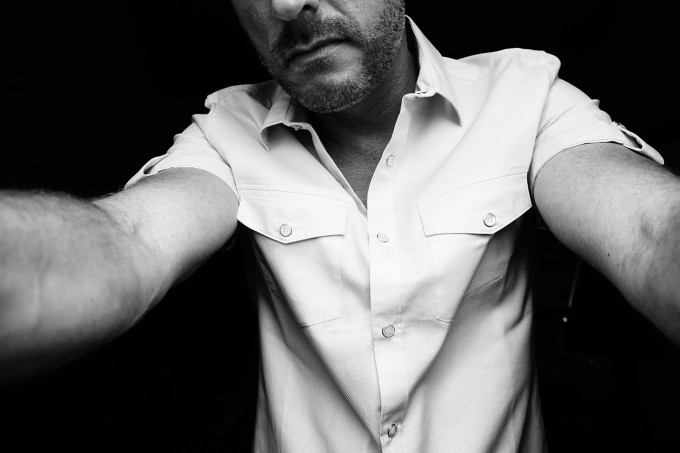 With the 24-70 built in f/1.8 – 2.8 lens we get  wide angle with a bit of mid telephoto and at the wide end we get f/1.8 aperture speed, so we can use this little guy in all kinds of light. As I said, it is basically the RX100 III with some enhancements to the sensor and video. Here are the specs of the Mark IV Rx100:
20.1 MP 1″ Exmor RS BSI CMOS Sensor (stacked backside illuminated sensor)
BIONZ X Image Processor
Internal UHD 4K Video & S-Log2 Gamma
Zeiss Vario-Sonnar T* f/1.8-2.8 Lens
24-70mm (35mm Equivalent)
2349k-Dot OLED Tru-Finder Pop-Up EVF
3.0″ 1229k-Dot Multi-Angle Xtra Fine LCD
Slow Motion Video at 960 fps
Built-In Wi-Fi Connectivity with NFC
Native ISO 12800 and 16 fps Continuous Shooting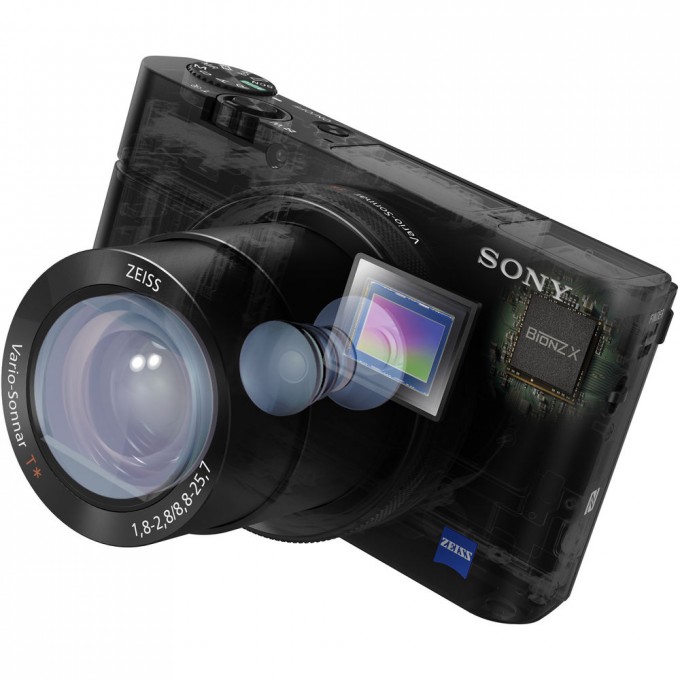 So we know have a backside illuminated sensor which is giving us the native ISO capability of 12,800. We are also getting  16FPS continuous shooting and as well as slow motion video capabilities at 960 FPS. This is so cool to have in a little pocket camera. 4K video clips up to 5 minutes are now possible as well.
You can order the RX100 at B&H Photo or Amazon!
"No line skipping or pixel binning and with minimal moiré or visual aliasing. The XAVC S format is utilized to maximize high-bitrate shooting up to 100 Mbps for professional-quality video. When recording in either the NTSC or PAL video standard, creative potential is further extended with the ability to capture Super Slow Motion High Frame Rate movies at up to 40x slower than real time. These slow motion clips are recorded at 960 fps, 480 fps or 240 fps and can then be played back at 1920 x 1080, in 60p, 30p, or 24p when the camera is set to NTSC. When set to PAL, slow motion clips are recorded at 1000 fps, 500 fps, or 250 fps and can then be played back at 1920 x 1080, in either 50p or 25p. At resolutions below 4K, including Full HD 1920 x 1080p, movies up to 29 minutes in length can be saved."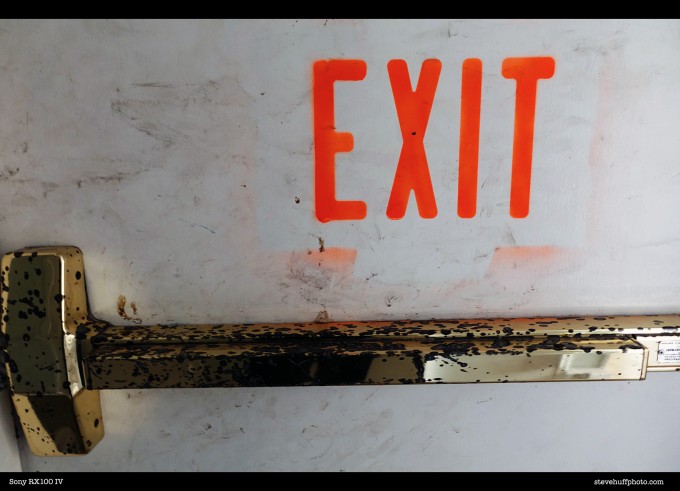 So with the new capabilities the RX100 IV is a treat and joy to use. Below is a shot taken at ISO 6400, with standard NR in an OOC JPEG. This was shot in a pretty low light environment and when I saw this on my iMac screen I was pretty impressed. Yea, there are some tell tale signs of noise reduction but this is ISO 6400 JPEG in a small tiny pocket camera!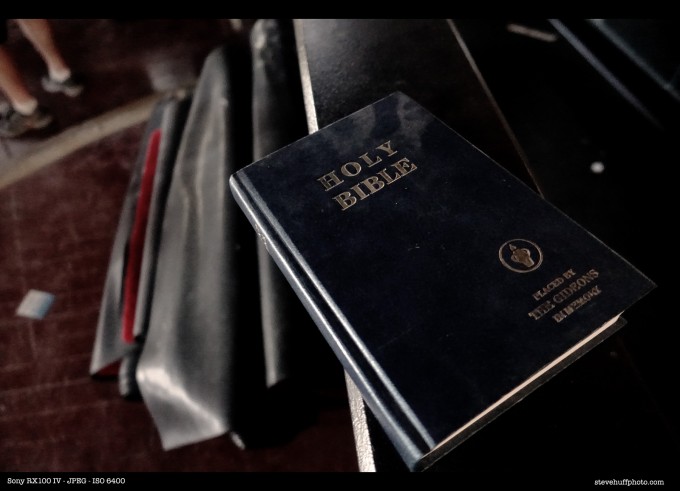 As I used the RX100 IV in my travels from Phoenix to Atlanta to South Florida recently the camera never gave me one issue. From the desert 110 Degree heat of the desert to the 95% humidity in Florida the RX100 IV just worked. The AF was fast as it always has been with this camera and the accuracy spot on. When I would pull it out of my pocket it would power on quickly and be ready to shoot within moments. It just worked, and worked well it did. The IQ is not going to be anything like what I get from my A7II and 50 Loxia lens but at the same time, it is much better than what my iPhone 6+ is giving me so I am happy to carry it with me. With WiFi and NFC on board it is simple to get the photos from the RX100 IV to my phone of choice.
Click images below for larger size to see how they were meant to be seen. These are all OOC Jpegs with the bottom two images using the cameras built in High Contrast B&W Mode.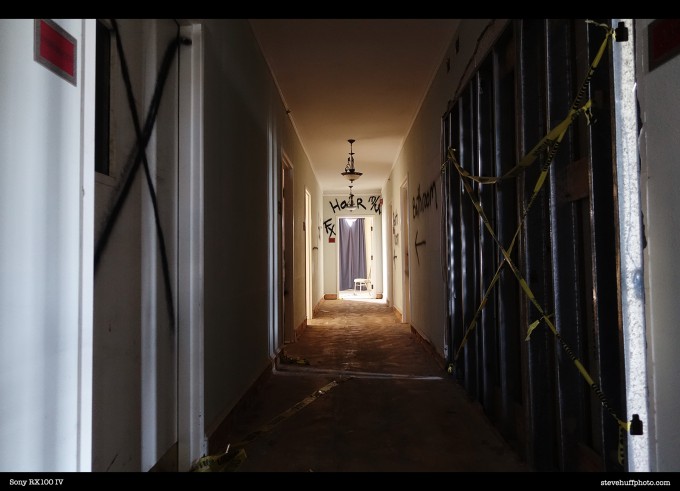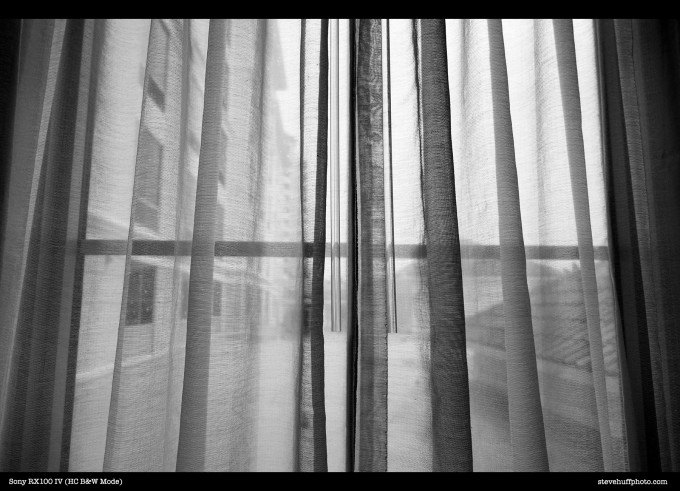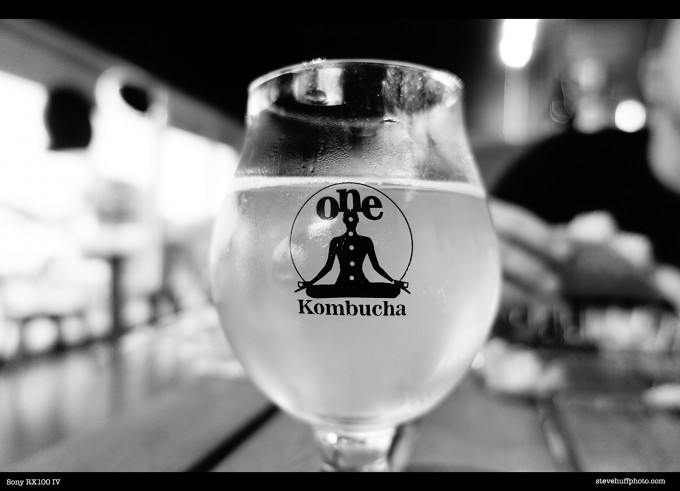 Below is a full size OOC file using HC B&W, click it to see what came out of the camera in regards to detail and rendering..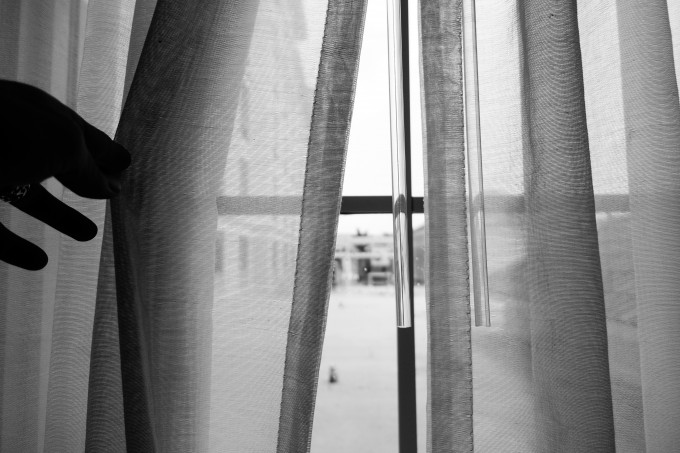 Slow Motion Video – 960 FPS
The one feature I thought was cool on this camera is the Slow Motion video feature. I remember being teased by this super slo motion YEARS ago with the original Nikon V1. While it was allowing us to record slow motion it was playing it back in a super low resolution. With the Sony RX100 IV we can play back 960 FPS video in super slow motion in full HD. It's a pretty cool thing. Below is a sample of how slow 960FPS shooting actually is after I talk a bit about the camera:
Press play below to see my RX100 Video including the slow motion samples!
So there yo go. The new RX100 IV is a super pocket rocket that will not disappoint. It is nice to look at, nice to hold, nice to use. It is responsive and fast just as the RX100 always has been and the image quality is about as good as it gets in a small 1″ sensor. This Sony delivers the goods yet again and for me, would be my pick for best pocket camera in 2015 EVEN THOUGH there are others with larger sensors. For me, this Sony offers me a little of everything so when I want video, I have it. When I want Slo Motion I have it, when I want super fast AF and great IQ I have it, if I want a great selfie, I have it.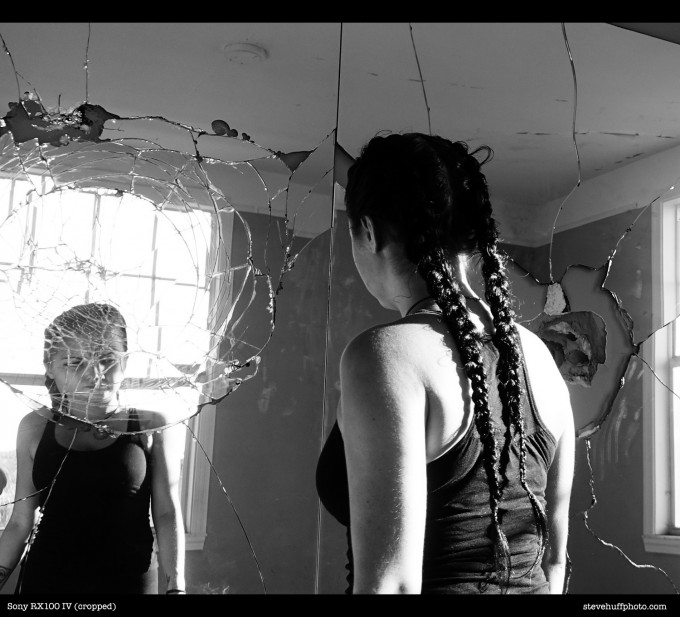 The RX100 IV is NOW available and NOW shipping.
You can order it at B&H Photo HERE
You can order it at Amazon HERE
If you do not need the new features like the new sensor tech, the new 4K video features, the 960 FPS shooting or 1/32,000S shutter speed then maybe you should consider the RX100 III, II or I as ALL are still in production and being made. Sony is offering us a level of pocket camera, so we can choose whatever we desire. I thought this was quite cool as from Version I to IV, all are fantastic and highly capable pocket cameras.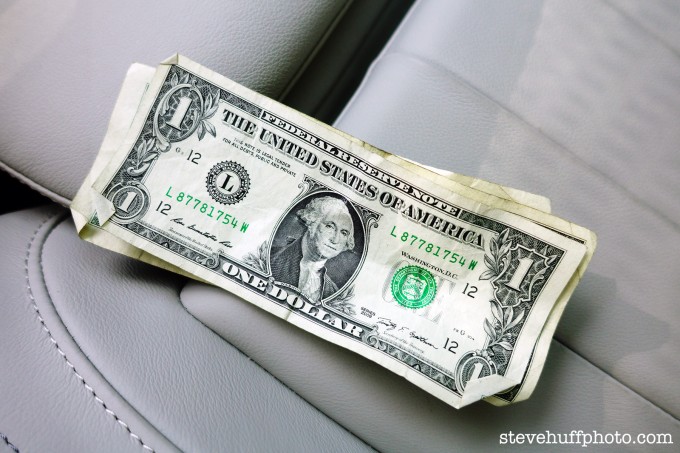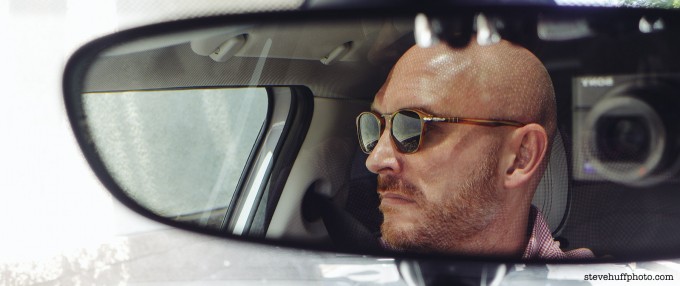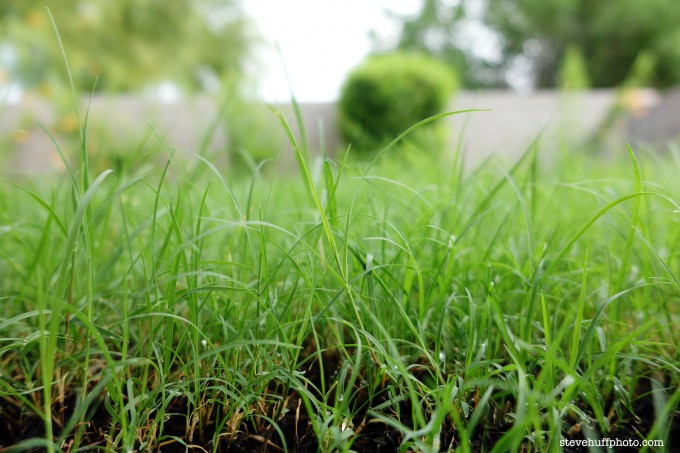 ME, if I were buying one RX100 today for my pocket needs I would go with either Version I or IV. Version I is great as well and while it is missing the pop up EVF, the backside illuminated sensor, 4K video and other new modern day bells and whistles it still takes an amazing photo for a pocket camera. Version II and III are slight upgrades but you get the most bang going from I to IV. All are fantastic and Sony has proven that a pocket camera with a small 1″ sensor can really deliver the goods. 10 years ago this type of thing did not exist and if it did it would have cost $3000.
Can't wait to see what we have 10 years from now 😉
My Final Word on the RX100 IV
What you will read below is pretty much what my final word on the V III was, but updated for the Mark IV:
The newest RX100, or what I call it, "the Super Pocket Rocket 100″ (RX100 IV) is a real deal masterpiece of a point and shoot. From the design, the build, the pop out EVF, the full swivel up and down LCD to the fast lens and punchy color and pop from the files, the RX100 IV is a  joy to use and shoot with. Once again Sony hits it out of the park here, as they have been doing for years now. Sony is surpassing companies like Nikon, Canon, Leica in many areas with some of their recent cameras and they are showing no signs of slowing down or stopping. With cameras like the A7RII on the way any day now, Sony is delivering mirrorless cameras from the starter range (RX100 series to mid enthusiast range (RX10 II) to the Super Enthusiast and Pro Range (A7RII). Lenses are now plentiful with more and more coming soon.
Keep in mind, the RX100 IV will not and can not replace an APS-C or full frame camera (get the same results) as you just do not get the dynamic range, ISO performance or depth of field possibilities with the smaller sensor RX100. What you do get is a camera that is perfect for family use, vacations, world travel, and every day shooting. I have seen images from the RX100 (original) that blew away images I have seen from large DSLR's, but that was from a VERY talented photographer. It seems that if you really know what you are doing then the RX100 of any variety (1, 2, 3, or 4) will reward you with its capabilities. I have noticed the DR is not up there with larger sensors as highlights can get blown, but it is not a big deal or deal breaker. The files from the RX100 IV are sublime and as good as you can get from a camera of this sensor size.
The lens is fast with a versatile and normal 24-70mm range. With an aperture starting at f/1.8 and slowing down to only 2.8, the camera is highly capable even in low light. The EVF works great and stays out-of-the-way until you need it. It is not the largest thing ever but it works and works well. The design is genius! The RX100 IV also has a built in ND filter which will automatically activate when needed though with a 1/32,000S shutter speed, you may never need it. You have all of the Sony usual tricks here as well like panorama, color modes, art modes and intelligent auto modes. This camera can be used by amateur and pro alike. In other words, Sony makes it easy to either pick up and shoot in full auto or delve into the camera and use manual features.
With the new sensor tech, the new 4K features and the new Slow Motion features and added high ISO capability this is the best Rx100 to date, hands down. What is really cool though is Sony is keeping all four models current and in production, so if you want to spend less, get an RX100 V1, want the best of the lot, spend a bit more for the IV!
VS Go Pro? I was recently going to purchase a new GoPro 4 and the full setup with camera, accessories, extra batteries, charger, etc was going to cost me around $800. After using this Sony RX100 IV I realized I may be able to use this camera for my on the go video needs and would have better quality footage, better audio, more features and a much nicer camera for stills. Sure, I lose the small GoPro design, the underwater capabilities and ultra wide lens but I gain IQ, Features, Sound Quality and Capabilities. What this tells me is that the RX100 V4 is pretty damn cool and able to double as a still camera, blogging camera, and even high quality B roll video footage capture to compliment my A7II and A7s.
All in all, this is indeed the best pocket camera ever made in the digital world. The price is steep at $950, but if you want the best/most feature packed and capable P&S available and do not want to mess with lens swapping and larger bodies, this is one way to go that will leave you satisfied. Another winner from Sony.
YOU CAN ORDER THE RX100 V4 AT B&H PHOTO HERE, OR AMAZON HERE!
——————————————-

PLEASE! I NEED YOUR HELP TO KEEP THIS WEBSITE RUNNING, IT IS SO EASY AND FREEE for you to HELP OUT!
Hello to all! For the past 7 years I have been running this website and it has grown to beyond my wildest dreams. Some days this very website has over 200,000 visitors and because of this I need and use superfast dedicated web servers to host the site. Running this site costs quite a bit of cash every single month and on top of that, I work full-time 60+ hours a week on it each and every single day of the week (I received 200-300 emails a DAY). Because of this, I need YOUR help to cover my costs for this free information that is provided on a daily basis.
To help out it is simple, and no, I am not asking you for a penny!
If you ever decide to make a purchase from B&H Photo or Amazon
, for ANYTHING, even diapers..you can help me without spending a penny to do so. If you use my links to make your purchase (when you click a link here and it takes you to B&H or Amazon, that is using my links as once there you can buy anything and I will get a teeny small credit) you will in turn be helping this site to keep on going and keep on growing.
Not only do I spend money on fast hosting but I also spend it on cameras to buy to review, lenses to review, bags to review, gas and travel, and a slew of other things. You would be amazed at what it costs me just to maintain this website, in money and time. Many times I give away these items in contests to help give back you all of YOU.
So all I ask is that if you find the free info on this website useful AND you ever need to make a purchase at B&H Photo or Amazon, just use the links below. You can even bookmark the Amazon link and use it anytime you buy something. It costs you nothing extra but will provide me and this site with a dollar or two to keep on trucking along.
AMAZON LINK (you can bookmark this one)
B&H PHOTO LINK – (not bookmark able) Can also use my search bar on the right side or links within reviews, anytime.
Outside of the USA? Use my worldwide Amazon links HERE!
You can also follow me on Facebook, Twitter, Google + or YouTube. 😉
One other way to help is by donation. If you want to donate to this site, any amount you choose, even $5, you can do so using the paypal link HERE and enter in your donation amount. All donations help to keep this site going and growing!
 I do not charge any member fees so your donations go a long way to keeping this site loaded with useful content. Thank you!