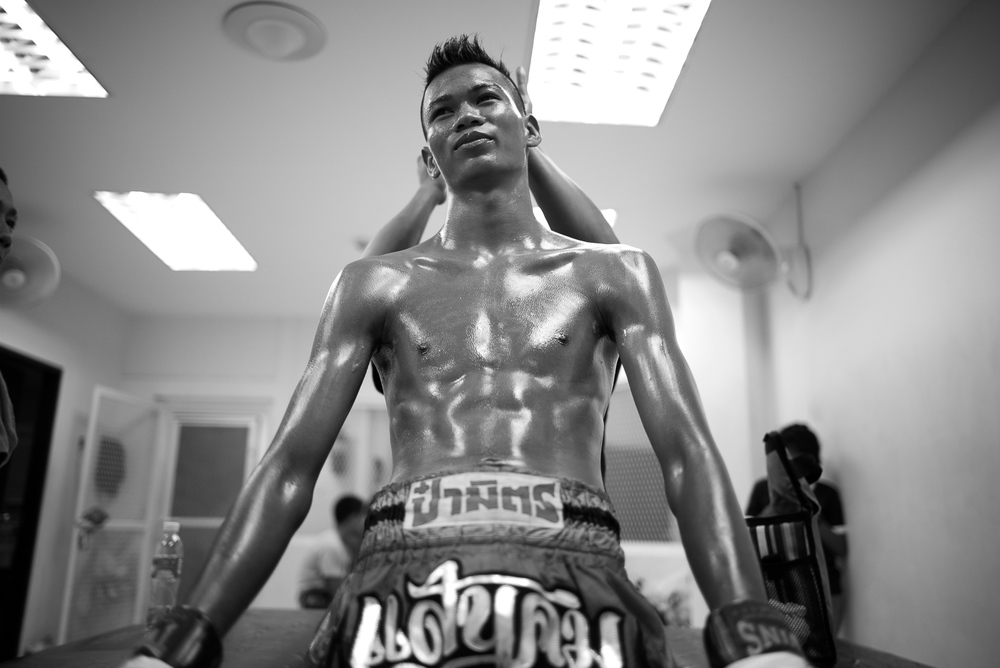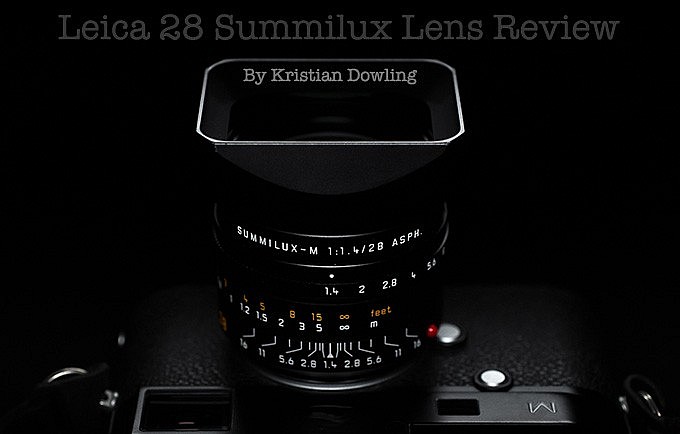 A Mega Leica 28 Summilux f/1.4 Lens Review
by Kristian Dowling – See his BLOG HERE!
Review disclaimer:
*Lens was used entirely at f/1.4 for the entire review, in every picture unless stated otherwise.
*No protective filters were used.
*Editing was kept as simple as possible in Lightroom, with no clarity added/subtracted to maintain the lens's true signature.
*This is not so such a technical review, but more so focused on the lens in field-use.
*Pictures are meant to represent a variety of achievable results, typical of the average Leica M user (nothing overproduced).
*No distortion or lens correction tools have been used.
*Special thanks to Leica Camera Australia for the loan sample.
I can't express how excited I was when Leica announced the limited edition M100 set, commemorating Leica's 100th Anniversary, with a new Summilux-M 28/1.4-ASPH lens in chrome, a little over a year ago. I've been lusting after a 28/1.4 M lens since I started M photography some 21 years ago. I knew it was only a matter of time before it would become a regular production lens, and I'm very happy that it has finally come to fruition.
My experience with the 28mm focal length has been quite extensive over the years. My first experience with using a 28mm prime came in the Nikon 28Ti compact film camera, followed by the Ricoh GR and the Nikon AF-D 28/1.4 lens, which at the time delivered fantastic results (at the time). Fast forward to 2015, and we now have the ultimate (and only) 'fast' 28mm lens ever produced – the Leica Summilux-M 28/1.4 ASPH lens.
Image shot with Summicron-M 28/2 ASPH on Monochrom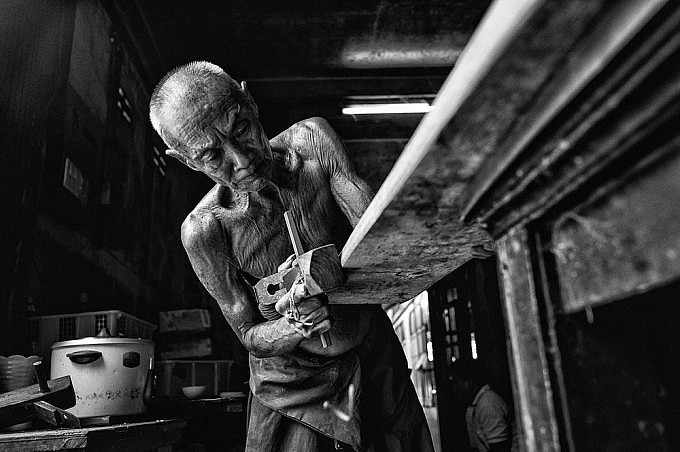 I first got to see this lens at the Australian Leica Q launch last month, and was lucky enough to have been lent the only Australian copy for the last month (no pressure for a good review). During this time, I have been able to use it in many different situations, over a variety of genres, which you will see throughout this user-review. The 28mm focal length isn't easy to get along with, but once you get to know her, she becomes a very, very versatile focal length – probably the reason why Apple employ it in their iPhone 6 and 6 PLUS smartphones, making it the most used focal length in the world.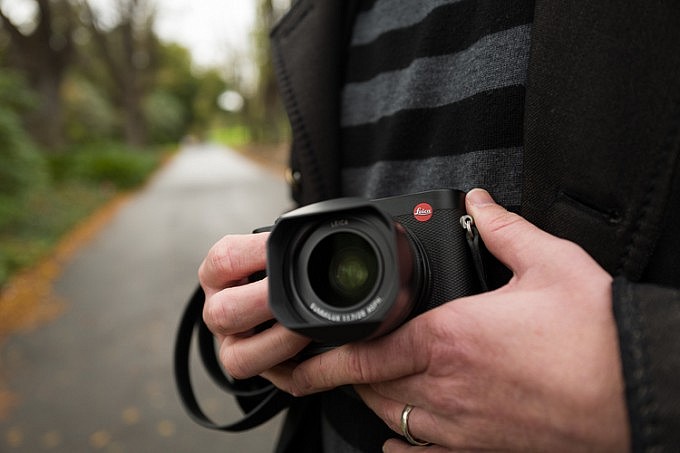 It may come as a surprise that Leica is focusing their two latest products (including the Leica Q camera) on the 28mm focal length, but in my opinion it is a very smart move. There is no shortage of great 35mm lenses, and while the Summicron-M 28/2 ASPH is an excellent lens with a very smooth character, the ability to isolate doesn't make it stand out amongst a lineup of fast class-leading lenses, like the Noctilux for example. Leica are arguably the best in the 35mm-format game when it comes to lens design, quality and performance, so it is important for them to showcase their abilities – and the new Summilux-M certainly makes a strong statement.
Previously, there were a couple of 28mm options in Leica's lineup, and all have their unique place and usage intentions. The previous models were all mainly focused on the Elmarit as the demand for fast 28mm lenses only came about in the last decade. All previous generations of the Elmarit-M were fantastic, with the quality really stepping up in V3, where wide-open performance was significantly improved across the frame. Currently, the two Leica-M lens alternatives to the Summilux are:
· Elmarit-M 28/2.8 ASPH – small compact, well-priced and well-controlled distortion. Great for the traveller who doesn't need speed and is more focused on keeping their gear lightweight, compact and values the lack of distortion over speed.
· Summicron-M 28/2 ASPH – A nice mix of speed, performance and size in this compact lens that is a nice jack of all trades, known for it's smooth character due to the transition from sharp to soft wide open.
Build Quality and Design
As expected, everything about the 28 Summilux-M is typical Leica. Superb German, handmade craftsmanship, along with great handling and smooth focus and aperture action. It only comes in black (currently), most likely to keep M100 kit owners happy with their unique purchase, but knowing Leica, I would expect them to release a chrome version sometime in the future. The size fits directly between the 35 Summilux-M and the 24 Summilux-M, which was really good to see. The initial fear was that it was going to be very similar to the 21/24 Summilux-M lenses, which are a little on the large and heavy side, bordering on Noctilux territory. Thankfully, it's not much bigger than the 35 Summilux-M so it's great as a carry-everywhere, everyday lens, and balances really well on the M body.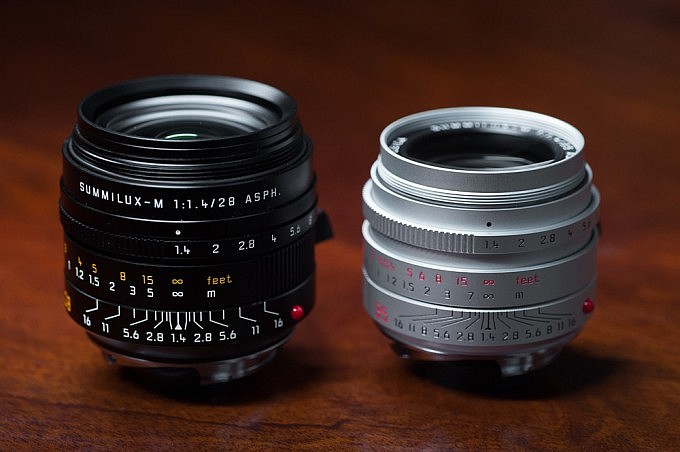 The newly designed lens hood is similar to that on the 35-Summilux-M, only a little thicker which is a nice change, and screws in firmly and perfectly aligns right on the center as it should. I'm happy to report that during the last 5 weeks using this lens, it has never come loose. Finally, it has the typical Leica depth of field scale, which is very important to those who employ the hyper-focal focusing technique, which works very well on a 28mm lens due to the extended depth of field over standard and telephoto lenses.
Optically, this is what Leica has to say about the new Summilux.
"The Leica Summilux-M 28mm f/1.4 ASPH. rounds off the range of high-speed M wide angle focal lengths. It offers exce lent image performance over the entire image field even at full aperture and in the close-up range thanks to a "floating element". With its exceptional contrast, the lens delivers the same recognized high performance level as the Leica Summilux-M 35mm f/1.4 ASPH., and in some respects actually outperforms it. The vignetting that is typical of every optical system is naturally more defined on a wide angle lens, particularly a high speed one like this, than on standard lenses or those with a long focal length. At full aperture in 35mm format it is a maximum, i.e. in the corners of the image, of around 3.4 stops, around 2 stops on Leica M8 models with their slightly smaller format. Stopping down to 5.6 visibly reduces this light falloff – to 1.8 and 0.8 stops respectively. Stopping down further does not bring about any notable reduction as essentially only the natural vignetting remains. Distortion is extremely low for a wide angle lens at a maximum of 1.1% , which is rarely noticeable in practice. A total of ten lens elements are used to achieve this exceptional performance. To correct color defects, seven of these are made of glass types with anomalous partial dispersion, while one has an aspherical surface. To maintain performance in the close-up range, one element towards the rear of the optical system is a "floating element" that moves independently of the rest of the mechanism.
Summary: The Leica Summilux-M 28mm f/1.4 ASPH. offers maximum image performance with a focal length / speed combination previously unavailable in the M system. This extends the composition options of M photography, particulaly for available light shots, but also thanks to a previously unattainable reduction in the depth of field combined with large field angles."
Here are the graphs important to you techy-geeks out there. The MTF especially suggests that performance wide open is incredible, and equal to many other brand lenses stopped down to their best. This is truly where Leica stands above the crowd.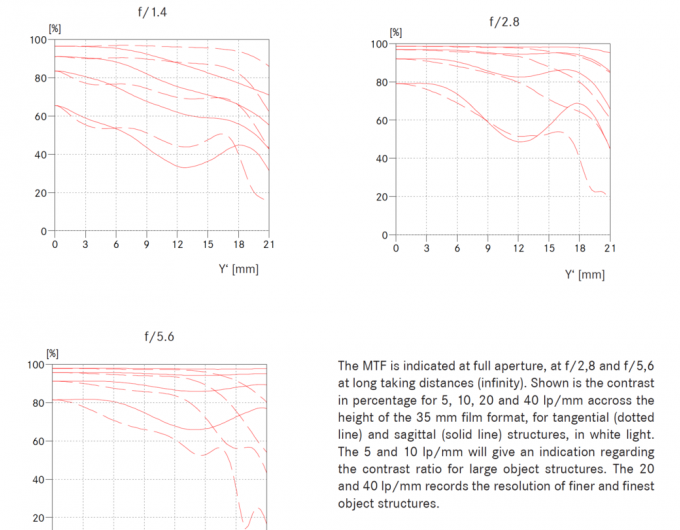 Depth of field at f/1.4 is very narrow, but compared to what many are used to with 35mm, there is a little more room for error, and allows greater possibilities in certain situations where having focus is more important than not.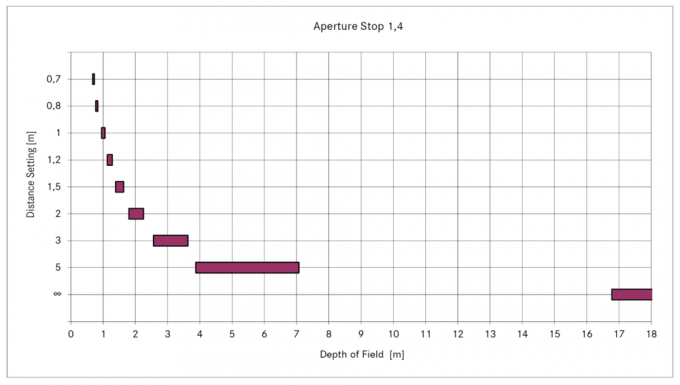 Depending on how picky you are, the chart suggests excellent distortion control, and when you consider the speed of the maximum aperture, this is a design Leica should be very proud of, at least on paper. In the field 'could' be entirely different (though it is not haha).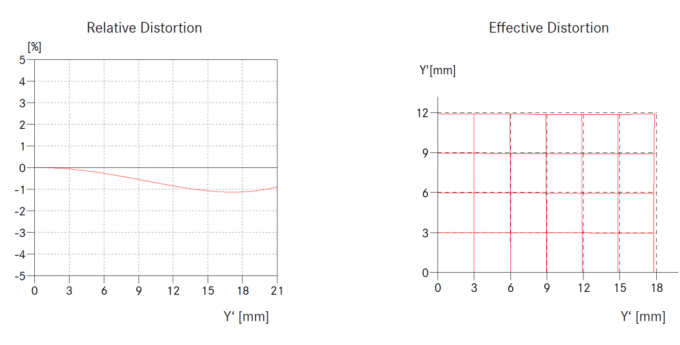 > Keep reading to see how Leica's words translate into image quality during my field test.
Handling
Due to the size and weight distribution, the lens handles wonderfully on the M, enabling focus and aperture changes to be smooth and accurate. I have a full production sample, and the focusing action is even smoother than most 35 Summilux's I've used. I believe 'perfect out of the box' would be an accurate description. You do notice a weight increase over the smaller 35 Summilux-M but it's not a lot more and the size is comparable in operation. In fact I found the 28 more comfortable to use than the 35 because of the slight increase in length, making focusing and aperture changes easier with my medium sized hands. As the lens hood is screwed in flush with the lens, changing the aperture is very easy, compared to previous Elmarits and Summicron that use a large plastic clip-on hood.
Leica M | Summilux-M 28/1.4 ASPH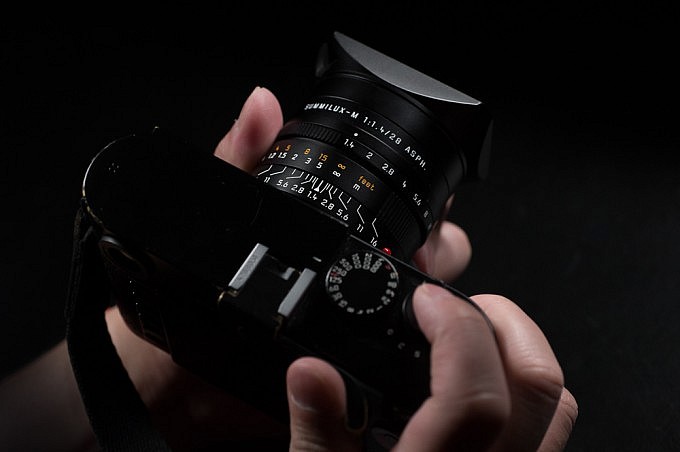 –
Leica M (Safari) | Summilux-M 35/1.4 ASPH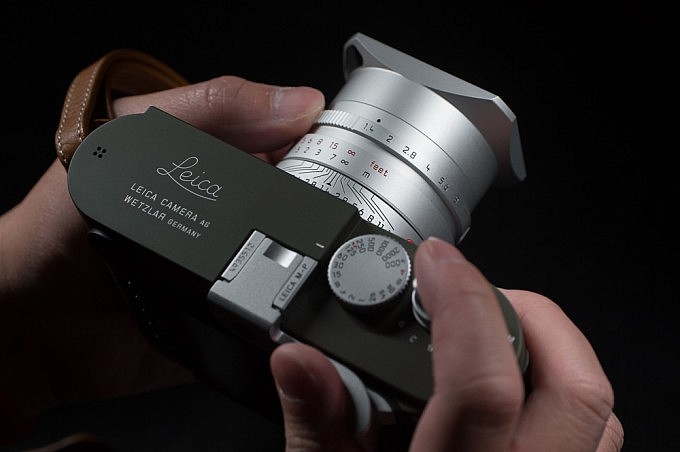 –
Leica Q | Summilux-M 28/1.7 ASPH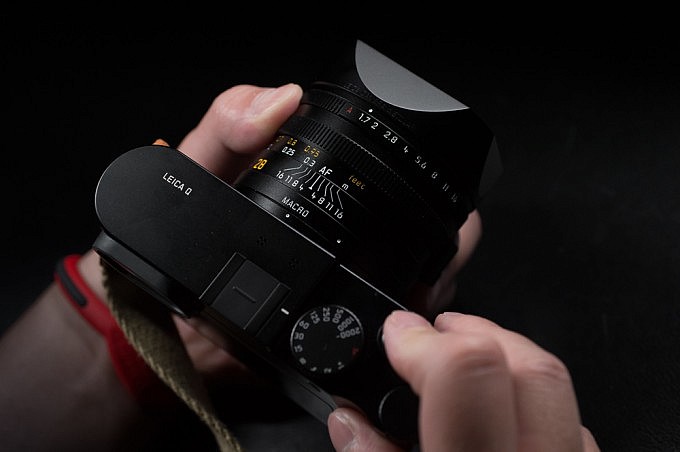 In the Field
The 28mm Focal Length
Those who don't have much experience using the 28mm focal length may need to be patient with this lens. Some say it's too wide and others say it's not wide enough, and the others say it's too 'in-between'. A comment I've been hearing a lot lately (since the Q's introduction), is '28mm is the new 35mm'. Well I'm not so sure I totally agree with that, but considering the iPhone has a 28mm (approx) focal length and has the most used camera in the world, there is some argument that suggests the comment isn't so far fetched. Back when the great Henri Cartier Bresson was roaming the streets of Europe, the 50mm focal length was the norm. Later, photographers started getting closer to their subjects and preferred the wider frame of the 35mm focal length. Considering today's style of shooting (including paparazzi), it's understandable how the 28mm focal length has several advantages over 35mm.
Firstly, it is wider, fitting more into the frame than 35mm at the same shooting position, also creating a slightly more dynamic 'in-your-face' perspective, if used correctly. You can also get closer to your subjects, while fitting more background into the frame, giving you more compositional options. Having said that, this may not be an advantage, depending on your style of shooting. The one thing I've always loved about shooting with the 28mm focal length is that it's the widest focal length you can shoot without having to worry too much about tilting or placing subjects/objects on the side of the frame. When you go wider to say 24mm or 21mm, perspective distortion becomes a real issue, making it quite annoying for documentary purposes. While the 28mm perspective does come with some distortion, it is tolerable, and even when tilting, it is negligible and I have no issues with placing my subjects off-center.
Simple Model Shoot
Shooting with the 28 Summilux-M for portraits takes some getting used to, especially for 35/50mm users. The angle of view is extended quite a bit for only 7mm, giving much more depth of field and background to work with. Nailing focus is quite easy as the f/1.4 aperture is more forgiving at 28mm due to the increase in depth of field, but the drop-off from sharp to unsharp isn't as abrupt as say the 35 Summilux-M.
Summilux-M 28/1.4 ASPH shot wide open at f/1.4 on the Leica M240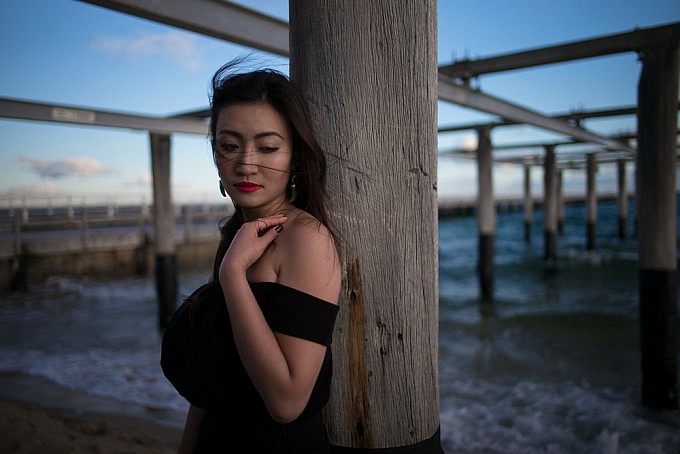 –
Summilux-M 28/1.4 ASPH shot wide open at f/1.4 on the Leica M240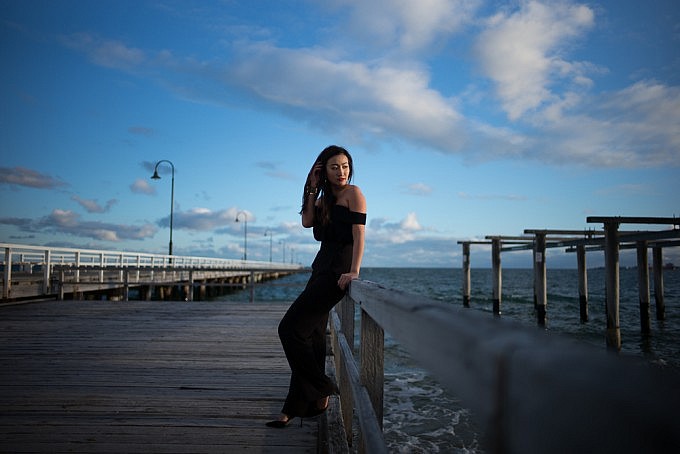 –
Summilux-M 28/1.4 ASPH shot wide open at f/1.4 on the Leica M240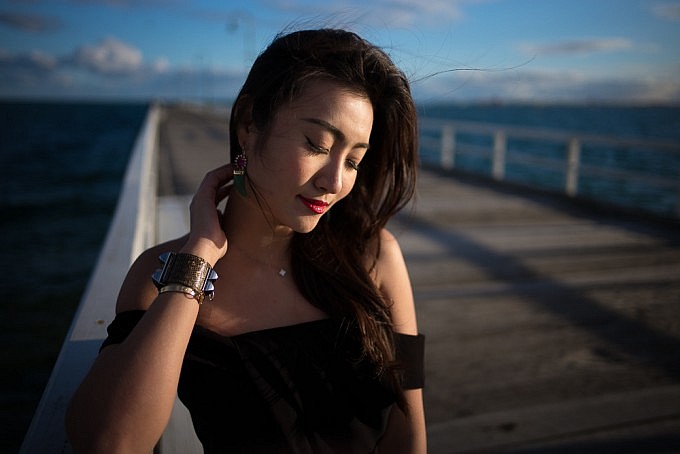 –
Summilux-M 28/1.4 ASPH shot  at f/2.8 on the Leica M240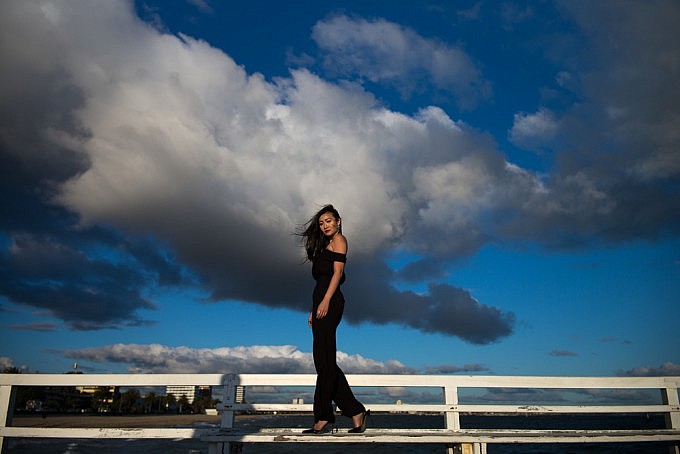 –
The colour signature is as you would expect from most Leica lenses – very neutral, and with medium to high contrast, but in these samples bear in mind that the light was strong, emphasising the contrast even more. When the light gets low, this is when the 28 Summilux-M really shines.
Summilux-M 28/1.4 ASPH shot wide open at f/1.4 on the Leica M240 at ISO 1600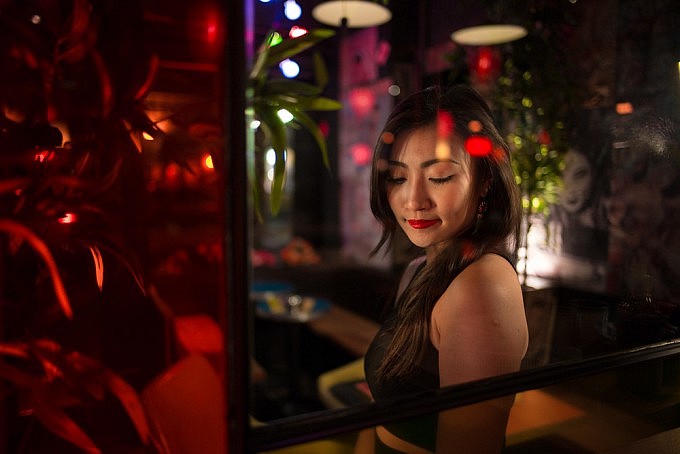 –
Summilux-M 28/1.4 ASPH shot wide open at f/1.4 on the Leica M240 at ISO 1600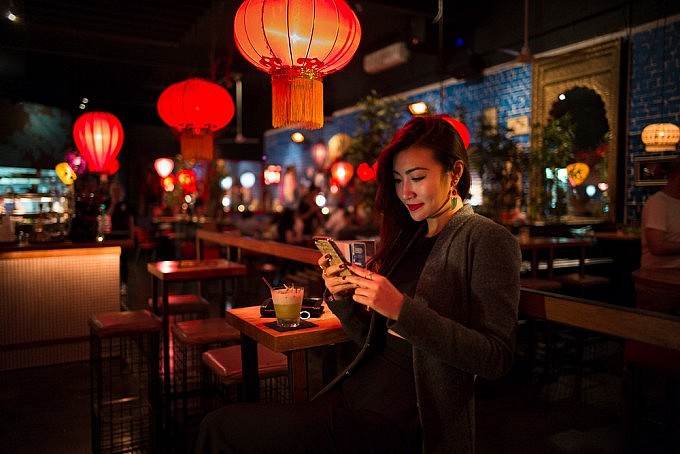 –
Summilux-M 28/1.4 ASPH shot wide open at f/1.4 on the Leica M240 at ISO 1600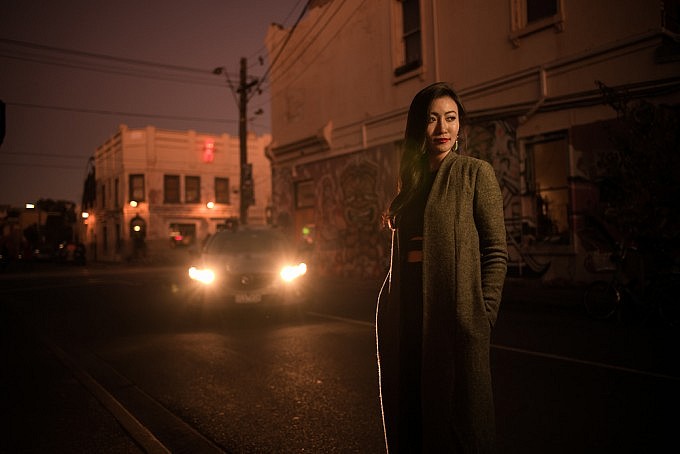 –
Summilux-M 28/1.4 ASPH shot wide open at f/1.4 on the Leica M240 at ISO 1600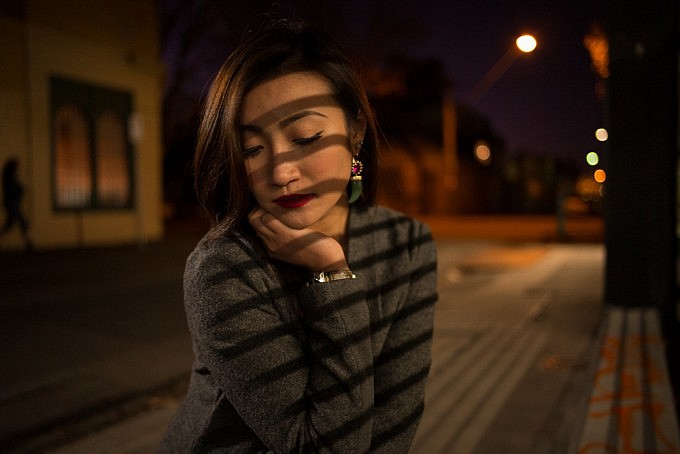 –
General Photography
For general street and travel photography, the 28mm focal length is an ideal choice as you don't often feel limited for a majority of scenarios, unless shooting architecture or grab shots of people from a distance is your thing. The lack of distortion for such a fast wide angle lens is quite impressive and never felt it hindered my pictures of building etc. If you don't like tripods, this lens will delver. At f/1.4, sharpness is already close to it's maximum resolution so there is never a compromise in sharpness throughout the f/1.4-f/11 range, and at certain distances, the f/1.4 depth of field will provide adequate focus throughout the entire image.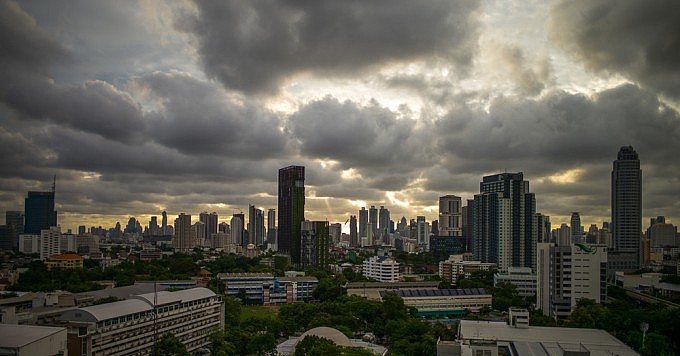 BELOW: Crop from image above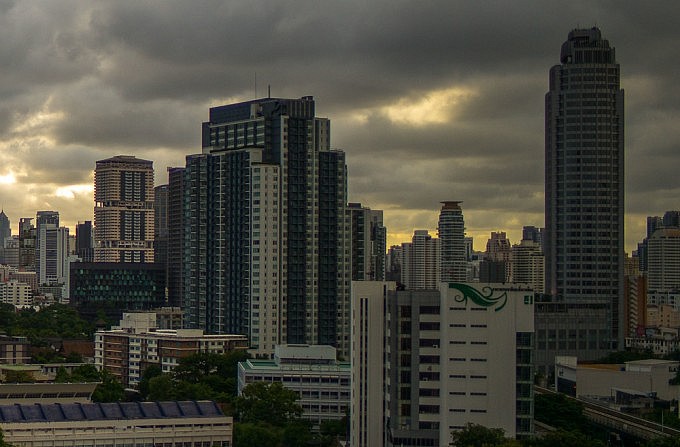 As you can see here, there is some viewfinder blockage which is a bit annoying, but not a deal breaker. While some may prefer to use an external finder which gives not only as clean view, but an accurate perspective of distance and framing, they are a hassle if you're shooting in situations that require speed.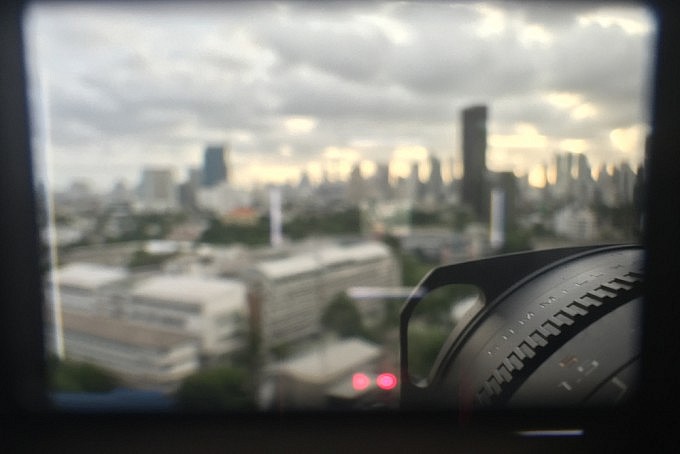 –
Summilux-M 28/1.4 ASPH shot wide open at f/1.4 on the Leica M240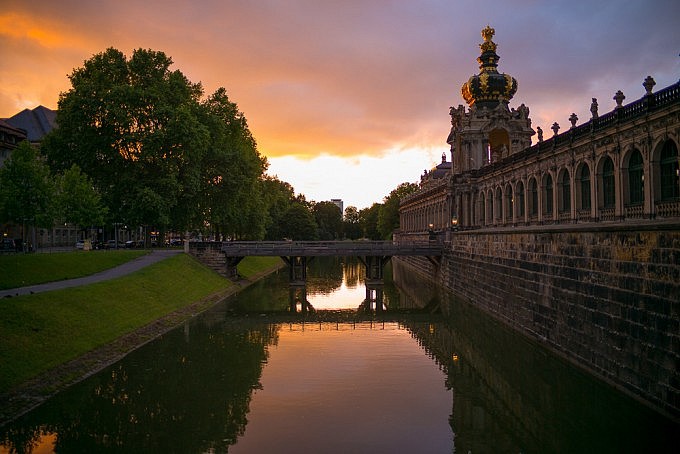 –
Summilux-M 28/1.4 ASPH shot wide open at f/1.4 on the Leica M240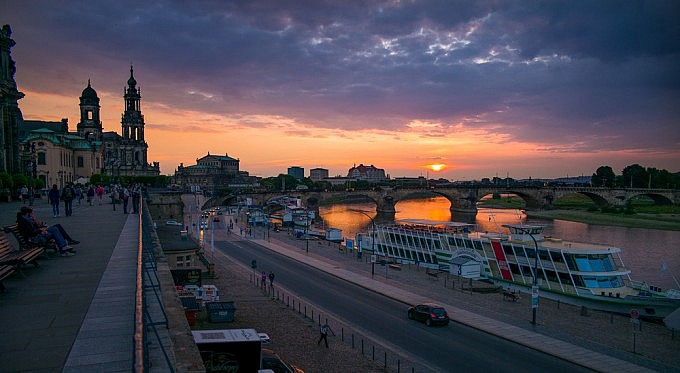 Below: Crop from image above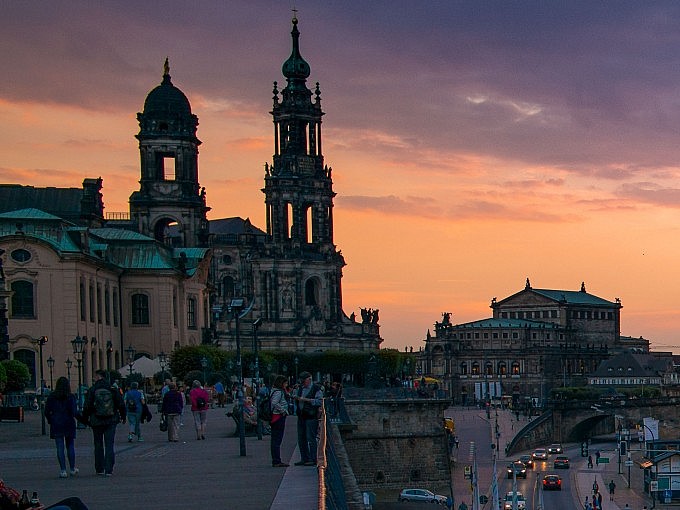 –
Summilux-M 28/1.4 ASPH shot wide open at f/1.4 on the Leica M240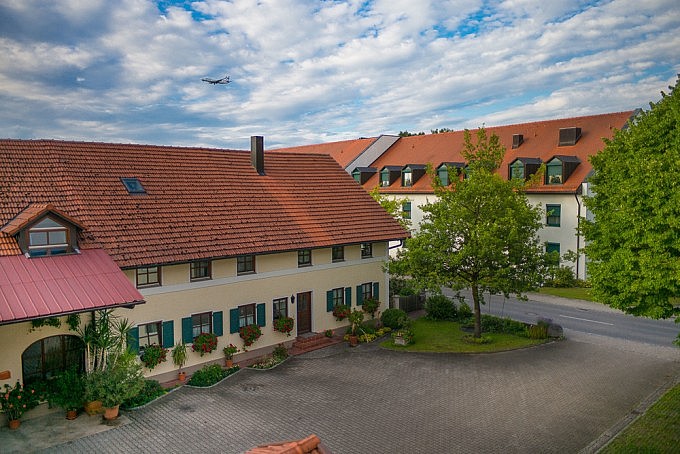 Below: Crop from above image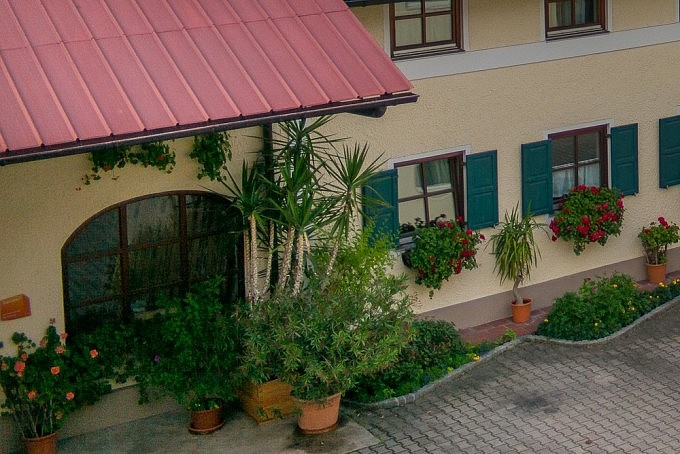 –
There is some field curvature, but at further distances this is not a problem, and in this image the entire frame is sharp at f/1.4 – quite amazing!
Summilux-M 28/1.4 ASPH shot wide open at f/1.4 on the Leica M240 at ISO 1600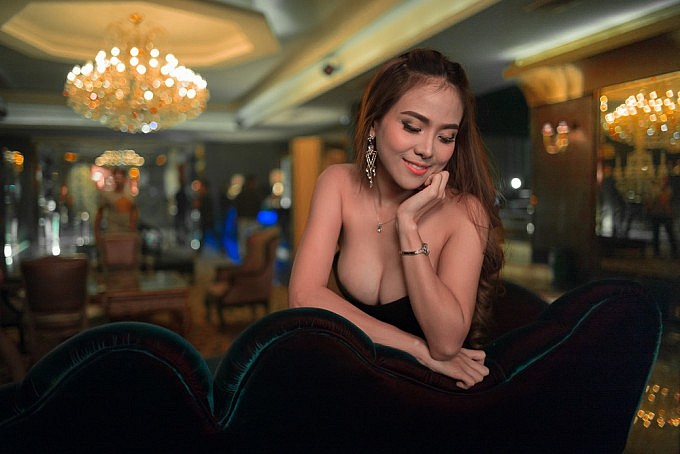 Bokeh is very, very smooth, much like the Summicron-M 28/2 ASPH, except at f/1.4, the focus drop-off is much more dramatic and compelling for times where you're trying to isolate your subject from a background.
Shooting in a nightclub with screaming fans for UK pop star Craig David was no match for the 28 Summilux-M, delivering crisp images, even against backlights and fairly poor lighting……oh and did I mention it's damn sharp too?!?
Summilux-M 28/1.4 ASPH shot wide open at f/1.4 on the Leica M240 at ISO 1600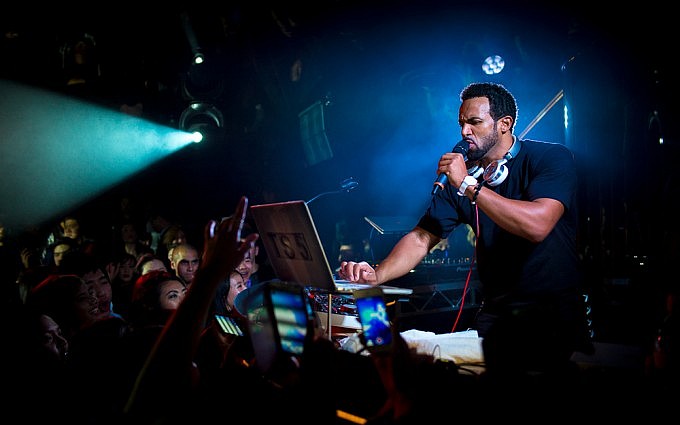 It wouldn't be a Leica review without at least one cat or flower picture right?!? Well considering I'm a cat-lover, no flowers were shot during the testing of the 28 Summilux-M.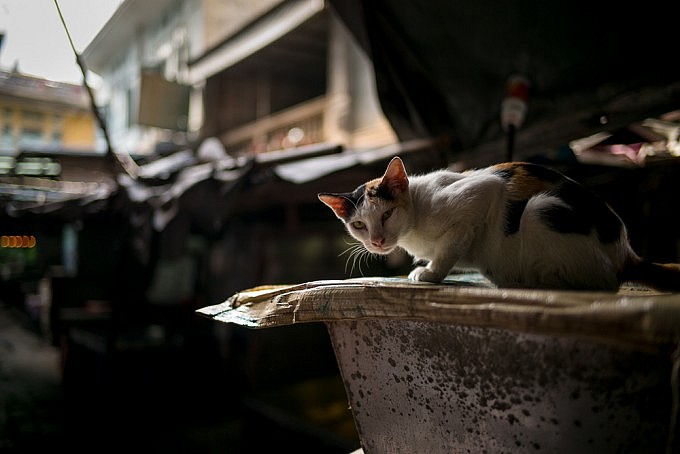 Below: Crop from image above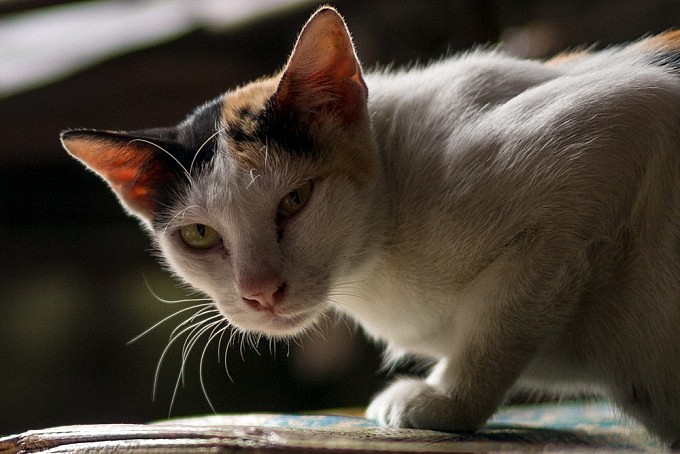 Shooting with the 28 Summilux or any 28mm on the Leica M can be a bit frustrating due to the incorrect perspective you see through the built in finder, which is more suited to the 35mm/50mm focal lengths. When you first start shooting a 28mm lens on the M, you need to remind yourself that you're further away from your subjects than how it looks through the viewfinder, so getting closer is important.
Summilux-M 28/1.4 ASPH shot wide open at f/1.4 on the Leica M240 at ISO 1600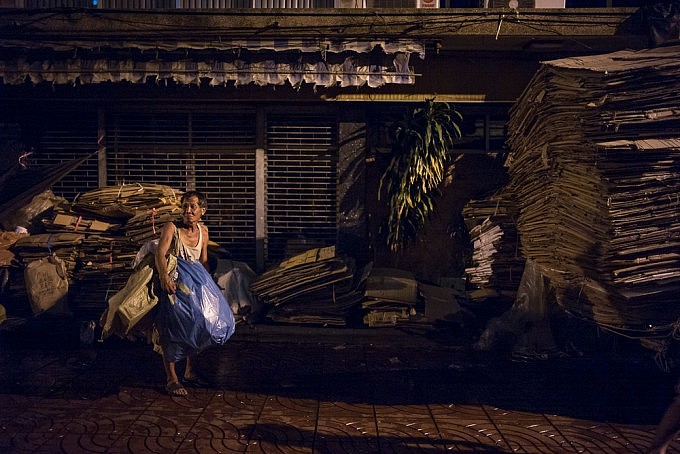 –
Summilux-M 28/1.4 ASPH shot wide open at f/1.4 on the Leica M240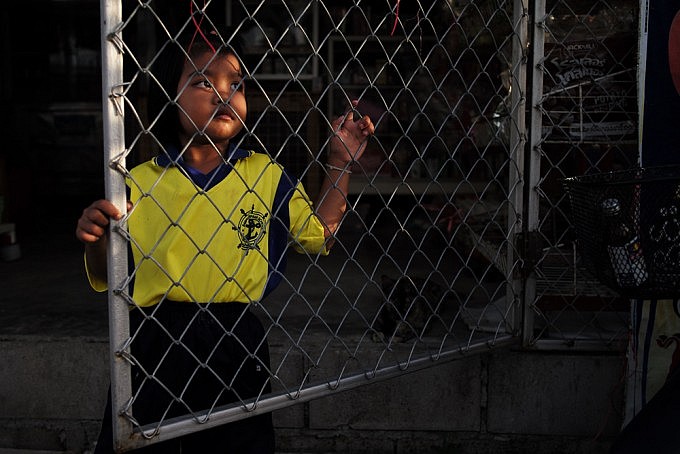 –
Summilux-M 28/1.4 ASPH shot wide open at f/1.4 on the Leica M240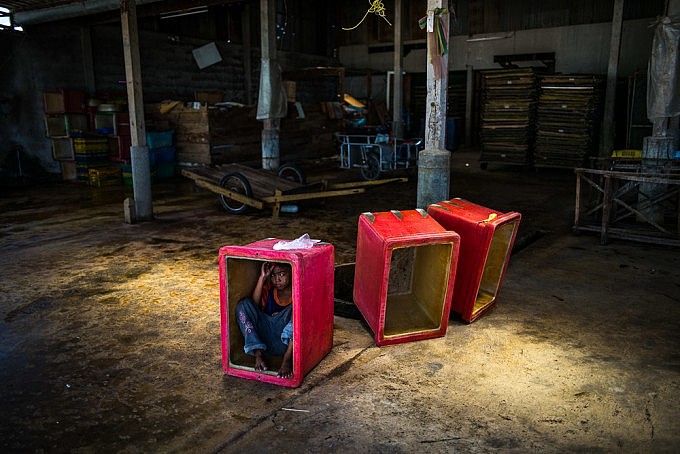 CROP from above image: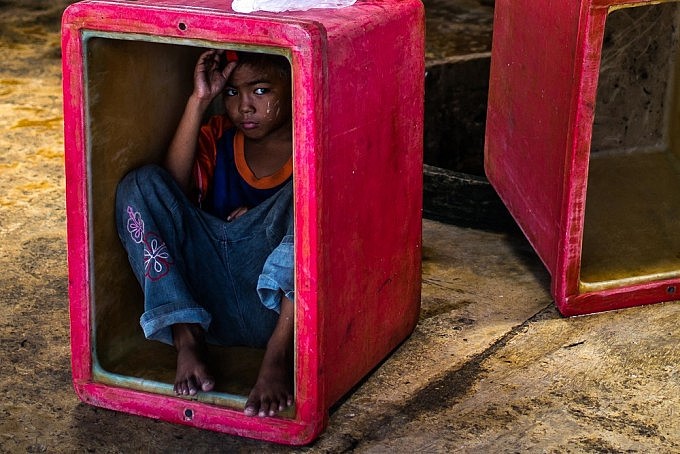 –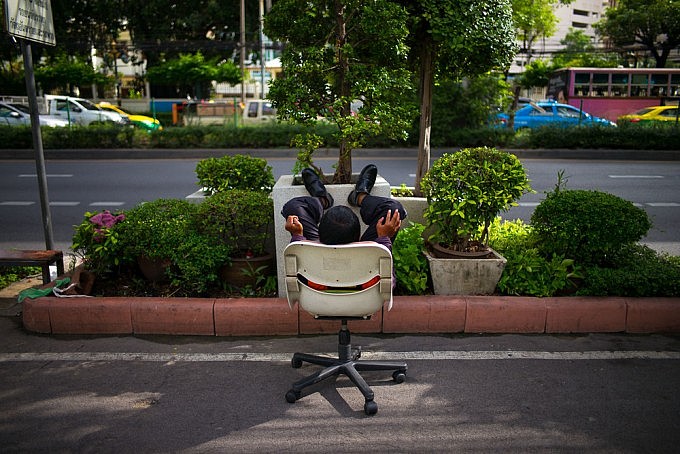 Shooting as a Wedding Guest
I was fortunate to be the guest at a very special wedding of two very good friends, Lawrence and Tukta, in Hua Hin, Thailand. Lawrence is also an avid Leica user and owns an M60, so the pressure was on to capture a couple of nice moments before the alcohol got to me, hehehe. Here Lawrence is seen waiting for the wedding to begin.
Summilux-M 28/1.4 ASPH shot wide open at f/1.4 on the Leica M240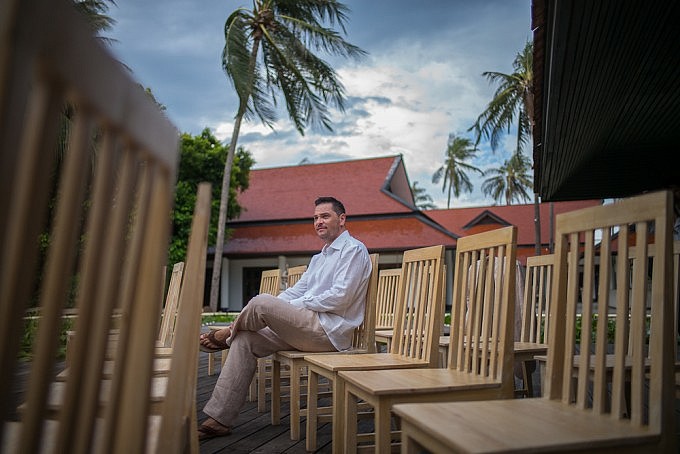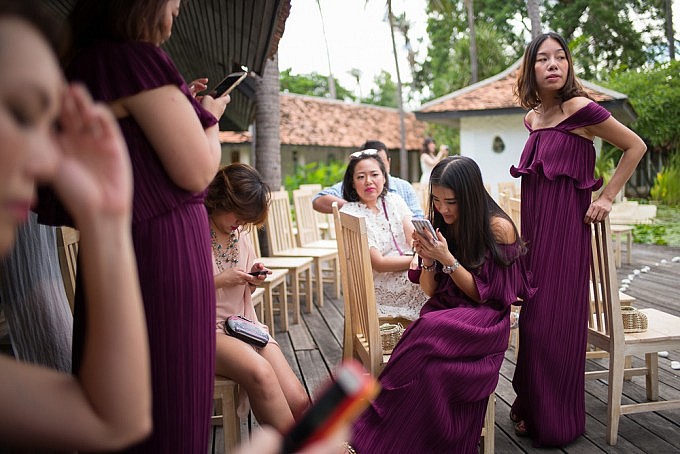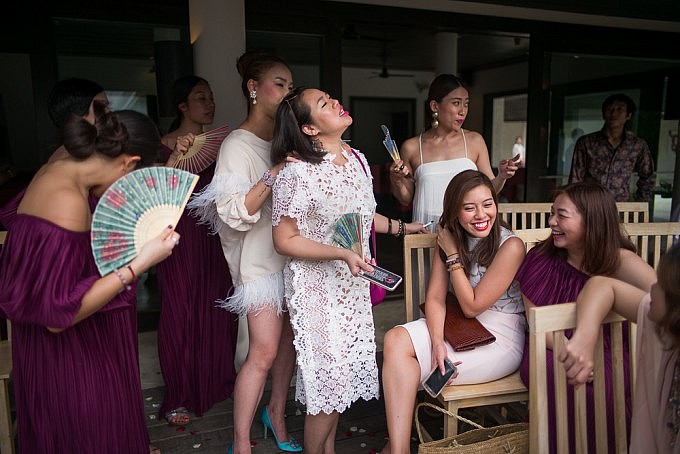 Using the 28mm Summilux-M at a wedding all day was a real treat. I love to get up close to my subjects and combined with the stealthy M, I was able to move in and out of places without people looking directly at the camera or feeling intimidated by the usual large and loud SLR cameras seen in these scenarios.
I found that my hit rate of in-focus shots was at about 90-95%, which is a little higher than my normal 85-90% on the 35 Summilux-M. Obviously the increased depth of field at f/1.4 helped significantly.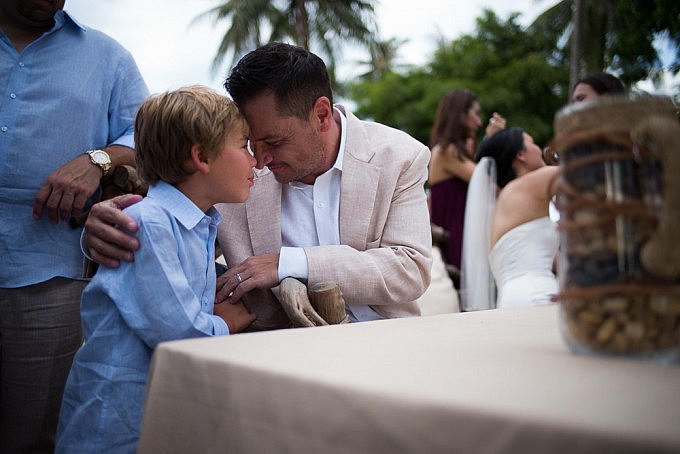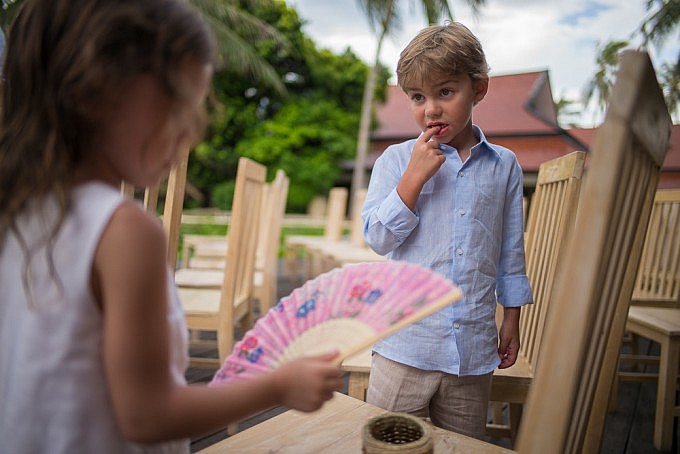 Crop from above image: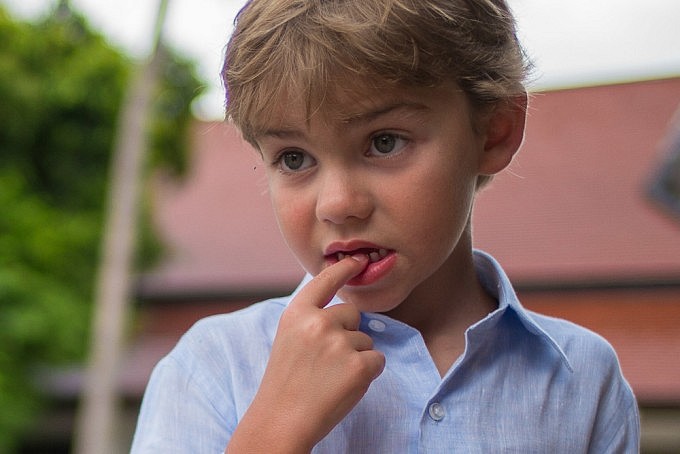 I'm not a wedding photographer, but like any documentary work, there are always those little moments happening around the bride and groom you need to look out for. Here, I love the way the focus drops off to a smooth background, and while I don't condone shooting wide open 'all the time', I do enjoy keeping this lens at maximum aperture most of the time.
Below you can start to see the effects of distortion creeping in on the top corners, but it is totally fine in my opinion, and is more so due to the tilting, rather than the geometric distortion occurring.
It doesn't matter what the situation, I felt so comfortable shooting wide open all day long and f/1.4 always seemed to be the right aperture choice for all the scenarios. It's perfectly sharp wide open, has beautiful contrast and colours, and drops off focus like a champion.
It doesn't matter what the situation, I felt so comfortable shooting wide open all day long and f/1.4 always seemed to be the right aperture choice for all the scenarios. It's perfectly sharp wide open, has beautiful contrast and colours, and drops off focus like a champion.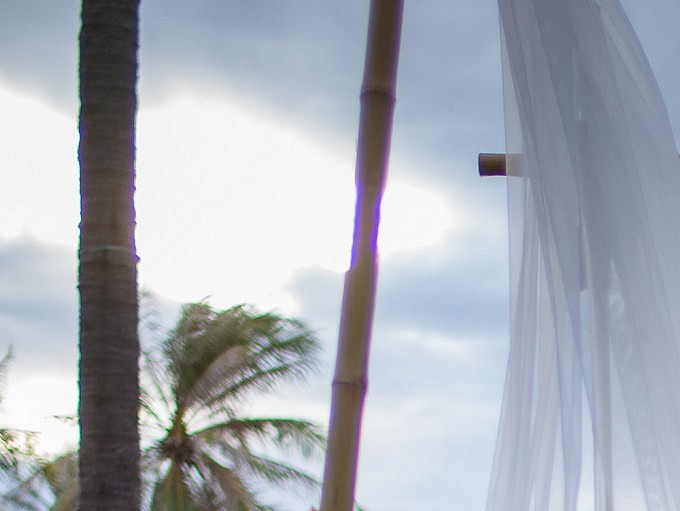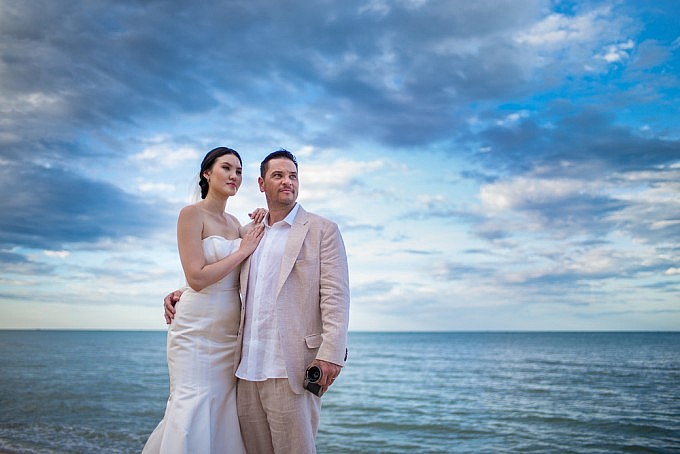 Due to the mixed lighting I found that the final two images look better in Monochrome. For the first I pre-focused on someone in the crowd and waited for the subjects to hit their mark before firing, ensuring accurate and sharp focus. What a great end to an amazing weekend!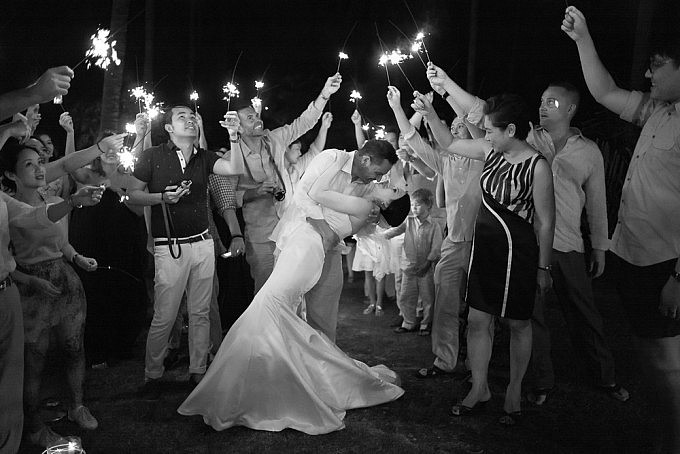 Muay Thai Camp – Coaching One-on-One
As a photographer and coach, I was employed to train an enthusiastic Thai photographer named Miti. During his training he was using the Leica Q entirely, and I was snapping a few test shots on the M with 28 Summilux-M. I had previously shot a story on this place around 7 years ago and a lot has changed. Please keep in mind this is not a complete story, but a selection of images I shot while coaching my student.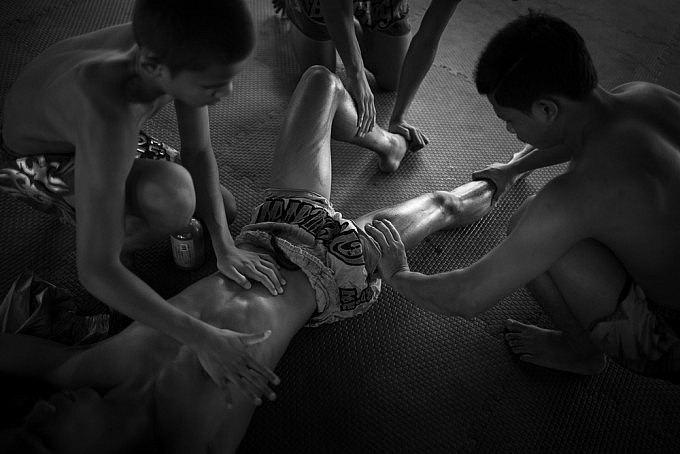 Below: Crop from above image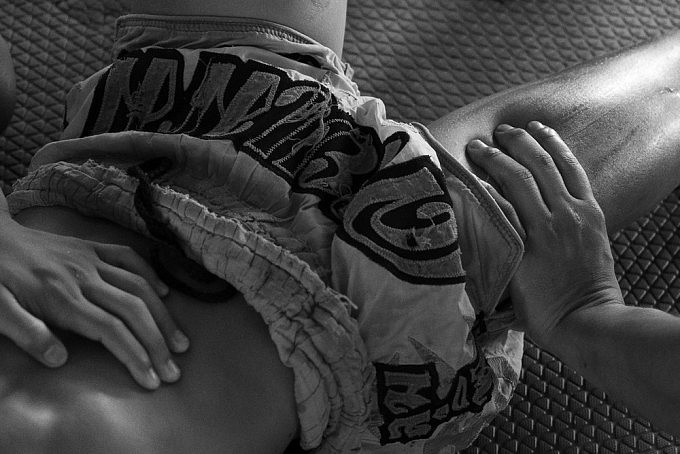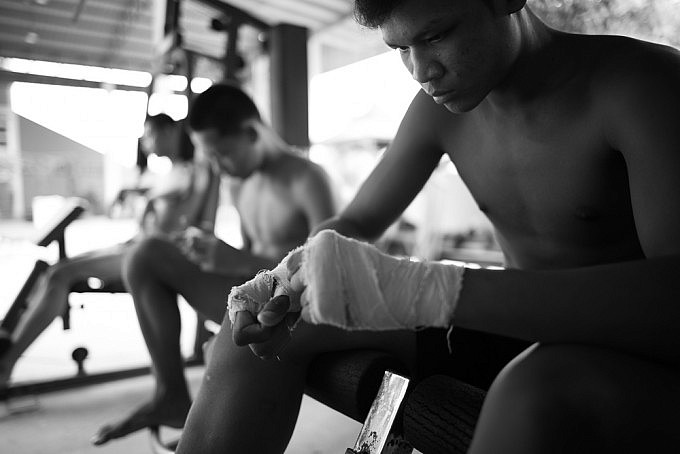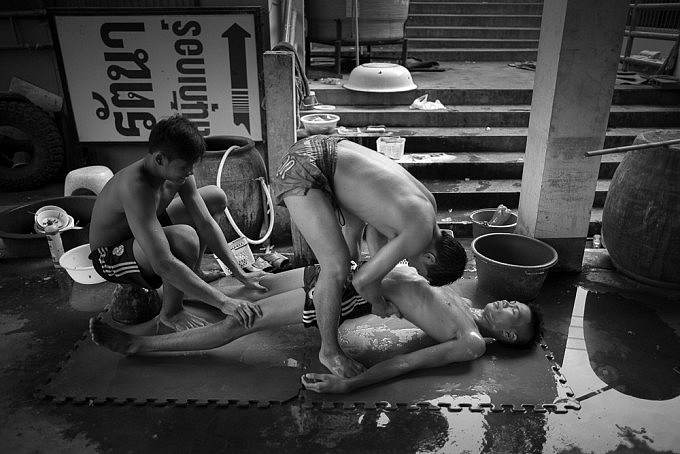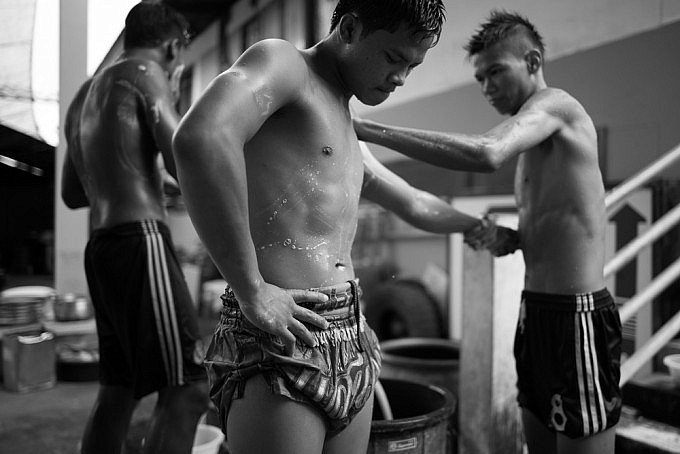 Below: Crop from above image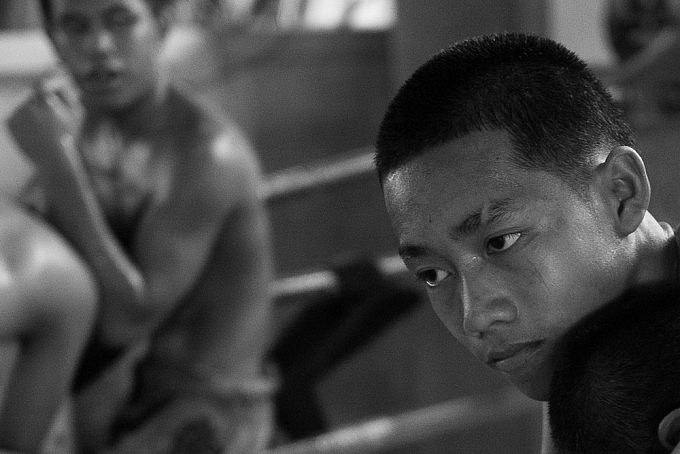 While this looks like a slow moving wrestle it was anything but. I was shooting at ISO 1600 with 1/1000sec to ensure sharpness at the plane of focus. Due to the extreme movements I had to prefocus and guess my distance and pray for focus where I wanted it at the time of shutter release. Dare I say it, a majority were out of focus, so I have to say, the M isn't exactly recommend to those wanting to shoot erratic, unpredictable action. I am pleased to say that my student Miti was able to achieve a good number of sharp in-focus images with his autofocusing Leica Q.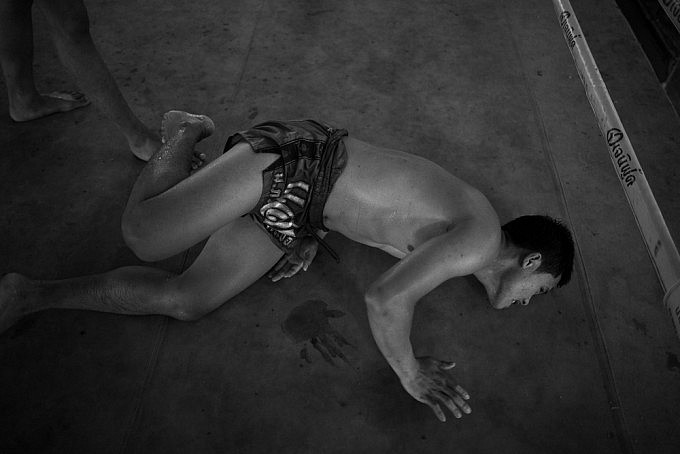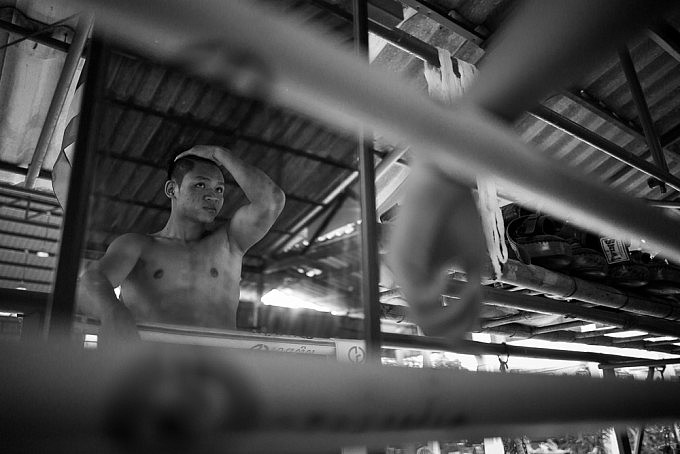 Muay Thai fighters are often viewed as celebrities in Thailand so vanity also comes with the business of winning. Let's just say the mirrors are used more often than you'd probably expect from young men, capable of breaking you in two.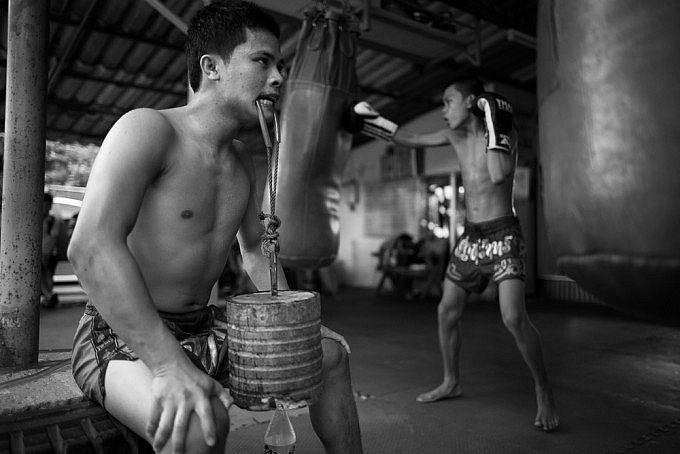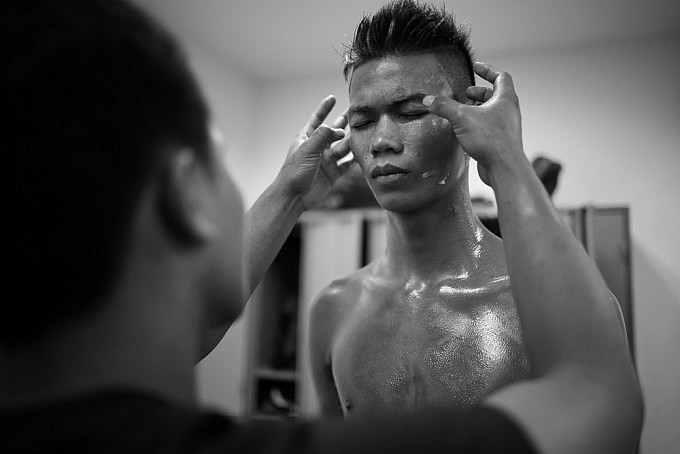 Below: 100% crop from above image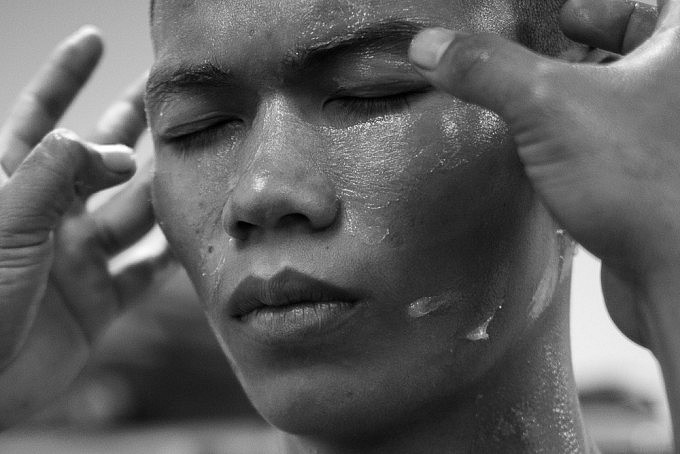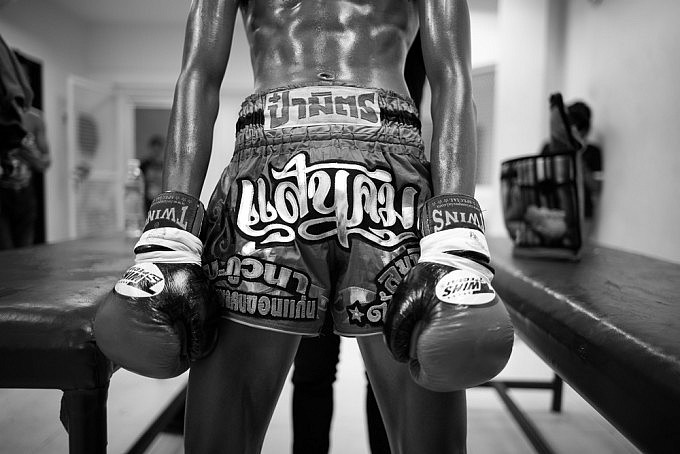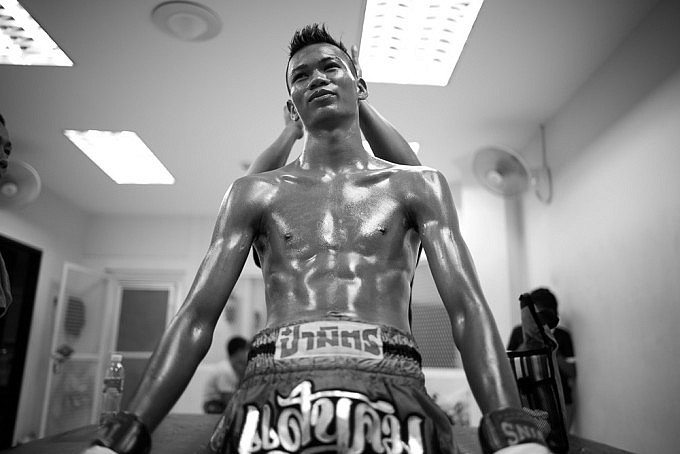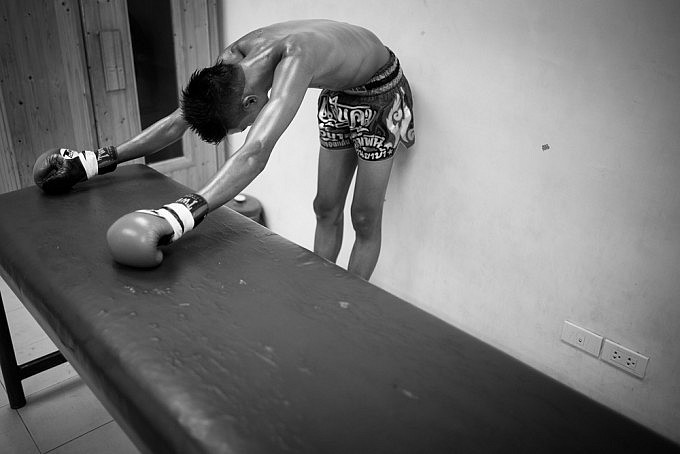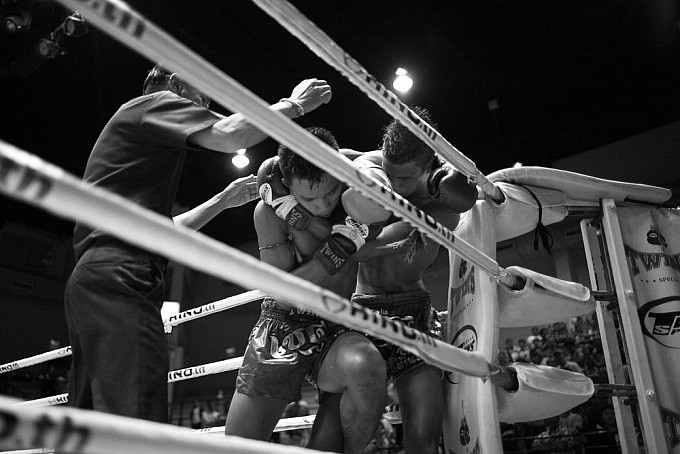 The previous time I shot a professional Muay Thai fight, I was using an autofocus SLR with a short zoom lens. Using the M and 28mm, my ability to be effective was lessened and I certainly relied more on hope and luck. Luckily my 21 years experience helped me pull out a few keepers.
Compared to the Leica Q
While some may assume this is an unfair comparison (either way), I think the two lenses should most definitely be compared. Unfortunately I didn't have the time, nor patience to compare side by side – sorry, I'm travelling and working. Though I will give a brief analysis after spending time with both lenses/cameras.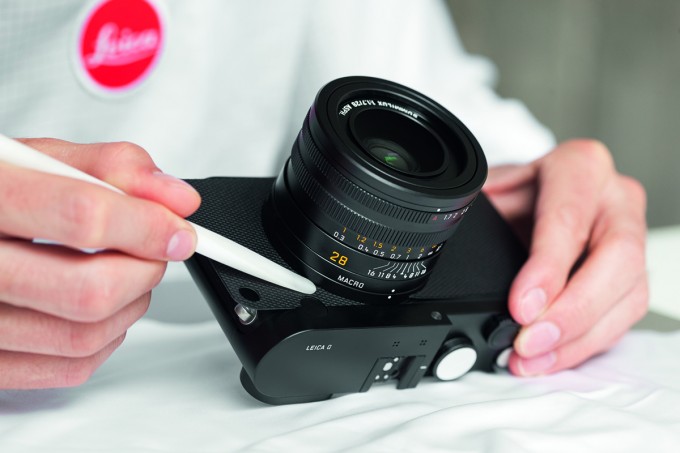 Firstly, there is no debate that the M lens is superior in sharpness wide open, and there is a more dramatic fall off from focus to blur. Other than that, they are quite similar lenses, though the Q lens has one major advantage. It was not only designed for the sensor it is attached to, but it has processing built into the Q body that corrects the image for any lens limitations, including distortion. Currently, there is no Lightroom profile for the new 28 Summilux-M lens, so any corrections need to be made manually if desired – at least until a profile is released by Leica.
The question on many M users' minds will be whether to buy the Leica Q or buy the new Summilux-M, which is actually more expensive. My answer is "it depends!" It depends on price (US$1500 difference) or how you like to shoot and whether you want a second camera. Personally I prefer to shoot on an M, regardless of the better sensor used in the Leica Q. Image quality is important to me, but picture quality and the shooting experience is more so. I love shooting with a rangefinder and while it has a lot of drawbacks (compared to the Q) like I experienced in shooting Muay Thai, I still prefer the feel and manual focus elements enough to accept what I cannot change in the M.
Another difference between shooting the Leica M240 and Summilux-M 28/1.4 ASPH vs the Leica Q, is that the Leica Q files come out of camera with more vibrant colours and slightly higher contrast. This may no may not affect your decision if considering either of these two fine tools. Finally, the one major factor to consider is that the Q's electronic rangefinder not only shows 100% of the frame without lens blockage, but it also shows you the exposure and correct 28mm perspective, whereas the M does not, which can be very frustrating. The Q also has macro focus ability using the maximum aperture of f/2.8, and of course AF, which could be the deciding factor for many.
On the flip side, the constant use of EVF and/or LCD can be draining on the battery, which is quite average compared to most cameras so extra batteries will need to be stocked up. Long story short, if you can afford it, buy both.
Conclusion
My long 21 year wait for the Leica Summilux-M 28/1.4 ASPH has been well worth it. I've always been more of a 35mm user, but while the Summilux-M 35/1.4 ASPH FLE is a great lens it's never really got me excited. It's sharp and has very neutral rendering but I always preferred the Summicron-M 28/2 ASPH due to it's soft rendering and smooth character. The new 28 Summilux-M has combined my two favourite lenses into one and delivers big time. The only real flaw I found was that like most lenses, it is prone to purple fringing in high contrast situations, which is easily removed in Lightroom in 2 seconds.
At about US$1500 more than either a Leica Q or a 35 Summilux, it's arguable whether that figure represents good value for money or being too pricey to consider. From my experience with this lens, and having used lenses like the Noctilux and 50 APO which cost a lot more, I think the Summilux-M 28/1.4 ASPH represents fantastic value for money – considering that value is represented by the effort the user makes to use the lens to the best of their ability. A photographer and his tools are only as good as the opportunities he/she creates with them.
If you are after a fast 28mm M lens, there is no substitute, no alternative available. If there was, they would be trembling with fear because the Summilux-M 28/1.4 ASPH is the real deal. Think 50 APO incredible, and there you have it – it is THAT good!
Be sure to visit Kristian's Blog HERE!
—
You can buy the Leica 28 Summilux from any of my top recommended Leica dealers below:
Ken Hansen: Email him at khpny19@aol.com