Film Friday: Death Valley 1987
by Dierk Topp
In 1987 I spent 3 months on an assignment in San Francisco, CA. At that time the Kodak T-MAX was announced and Kodak said: The world's finest grained 100-speed black-and-white film.
To be sure I took many roles of film with me. On a weekend trip I took many shots in the Death Valley with my Nikon FA and good prime Nikkor lenses, polarizer, tripod and mirror lock up to make sure, to get the best possible results.
Of course I had no lab with me and gave the film to a professional lab for development.
But:
When I got the developed film back, I was very disappointed. I could see the grain and dirt with the naked eye! It looked more like ISO 800 or even higher to me.
What I was told and did not know: Kodak tested new products abroad to avoid any problems in the USA.  When I asked the lab, they told me, they did not know the film and developed the film in their "normal soup" !!
Find the result below. It is about the best, I could get.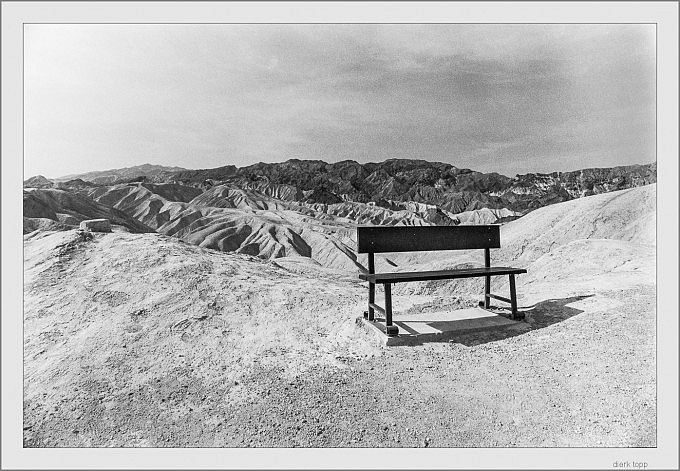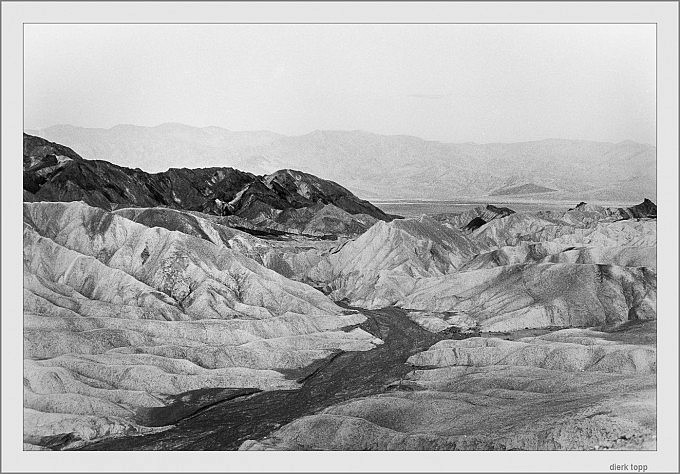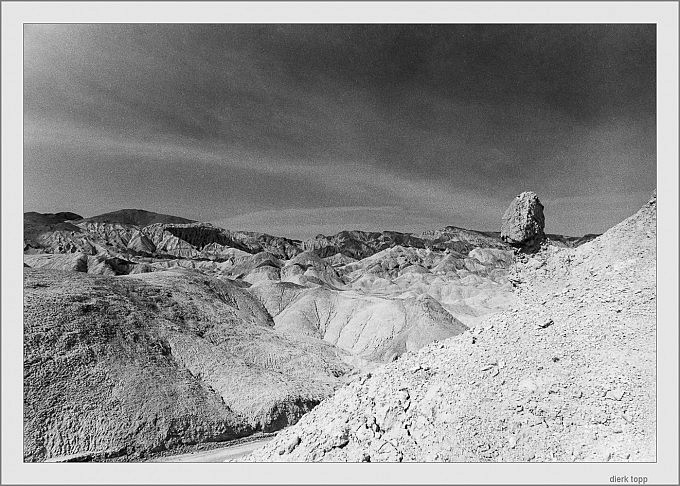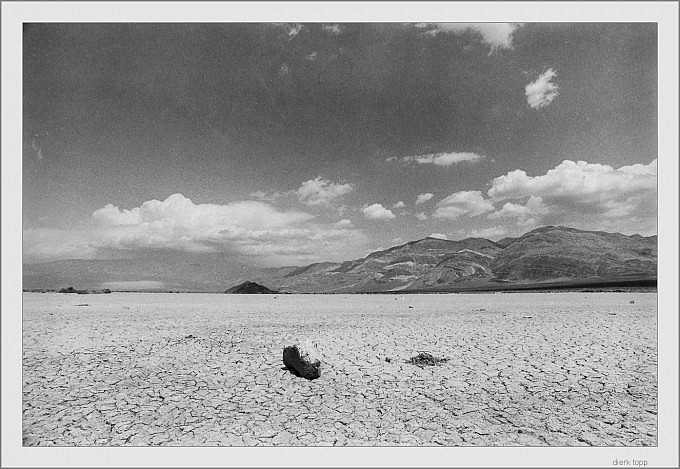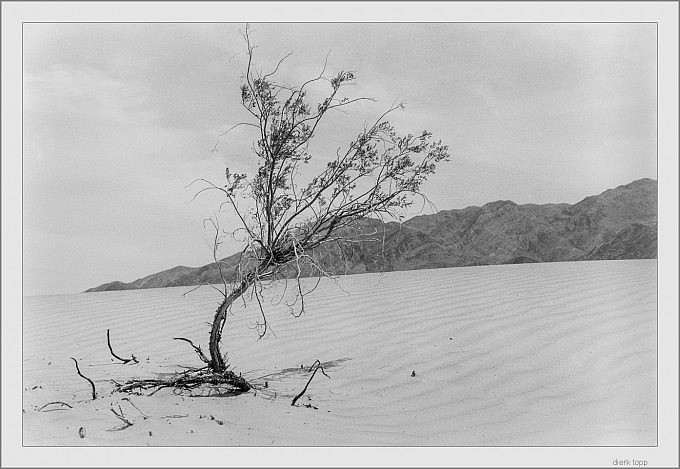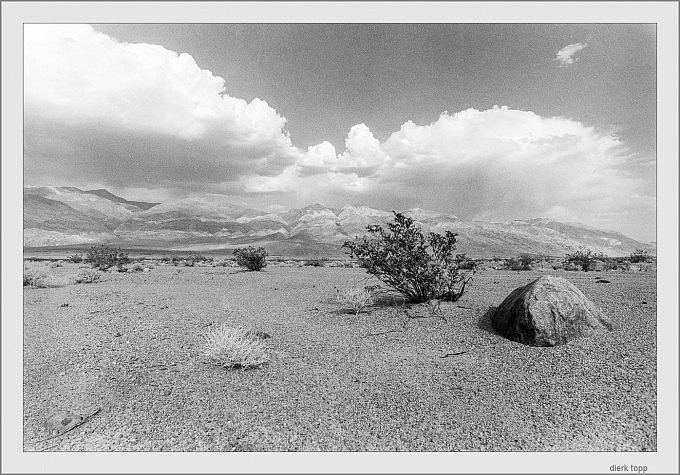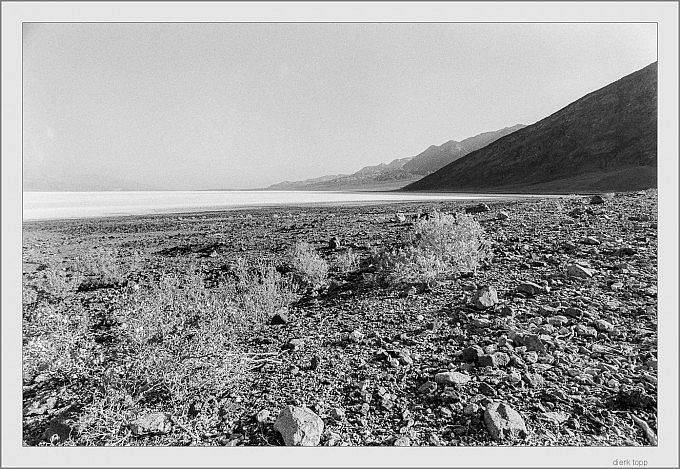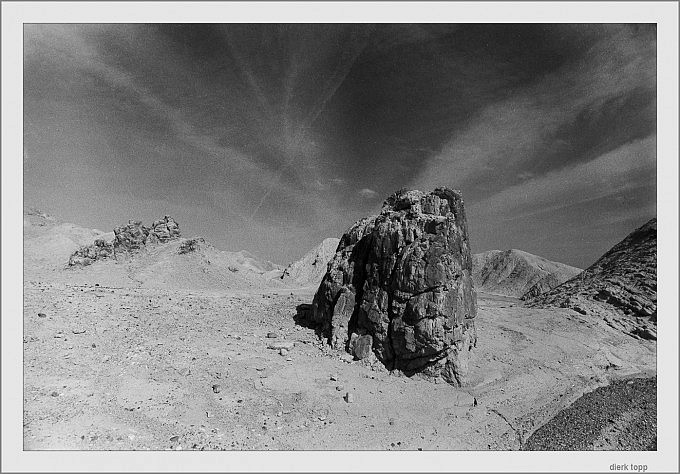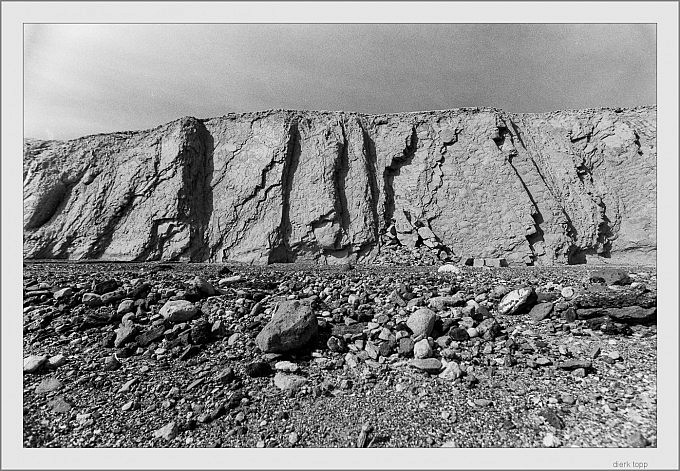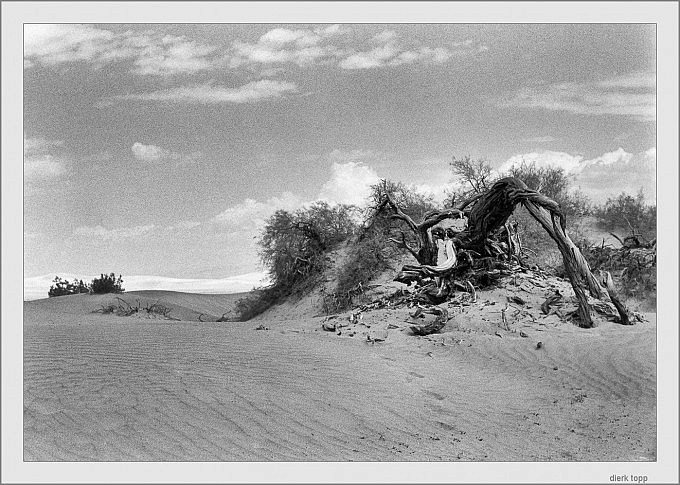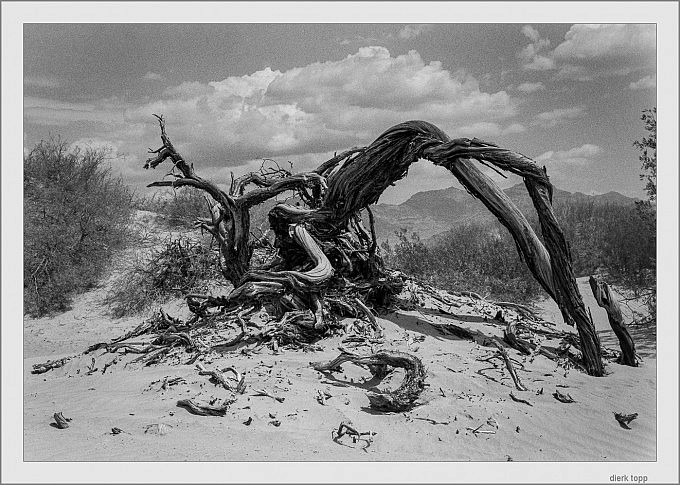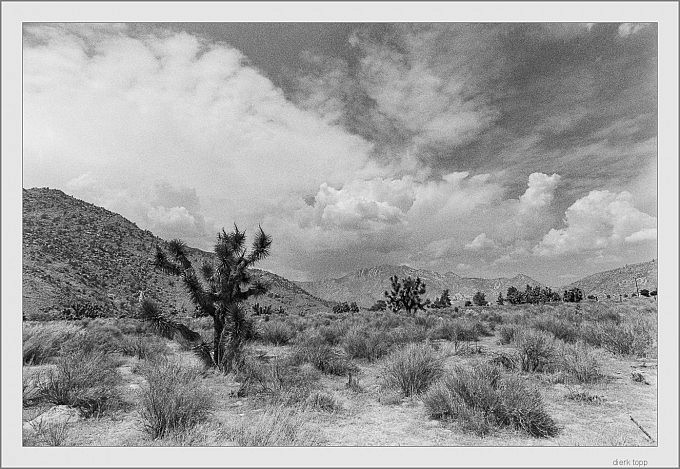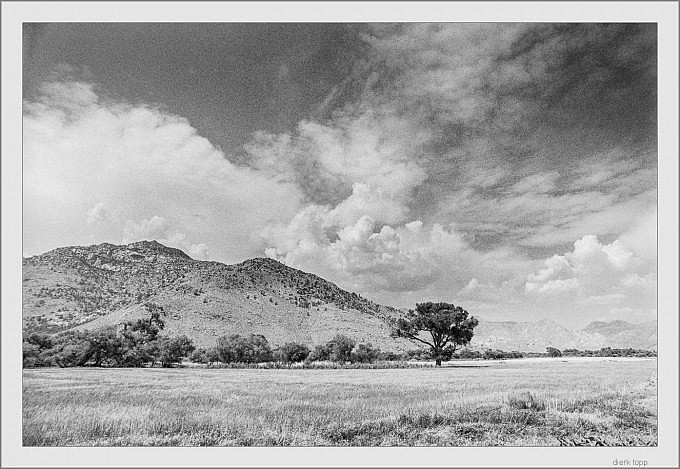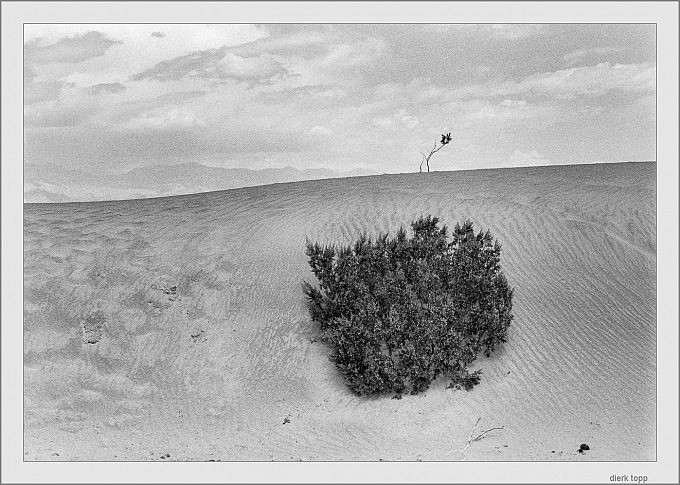 More of this series in my flickr album "Death Valley 1987, T-Max 100, Nikon SLR"
I digitized the negatives with a Sony A7R, bellows with enlarger lens and flash. Processing with Lightroom 5.
Dierk Topp