Fujifilm's Professional F2.8 zooms take on nature
By Ben Cherry
About me
My name is Ben Cherry; I am an environmental photojournalist and Fujifilm X-Photographer. I've been using the XF16-55mm and XF50-140mm alongside the X-T1 for most of the year now. During that time I've spent three months in Borneo and two months in Costa Rica, where I'll be until mid-December for a conservation research role. It is fair to say that these lenses have been put through a tropical boot camp, pushing them to their humid and heat limits. You can find more of my work via: www.bencherryphotos.com
The Lenses
Both are weather sealed with constant F2.8 apertures, these zooms are built to last with superb image quality, making them up to the ever-increasing standard of photographers that need gear to work everyday, all day. Made to complement each other, this could be a two-lens set up for many photographers who want a lightweight system that covers a wide focal length. Indeed if you're not after smaller F-Stops, then these offer prime quality optics.
I personally do prefer to use prime lenses as I feel that they encourage me to be creative, the likes of the XF16mm have pushed me to improve my compositions. But when on the move, in hot tropical environments, I couldn't ignore the convenience of these two lenses. The XF50-140mm is a no-brainer for me as it is the longest F2.8 or faster lens currently available. In the rainforest I've found that I've craved light more than focal length, so this lens ticked a lot of boxes (not that I'm not waiting on the edge of my seat for the impending super telephoto zoom!..).
XF50-140mm-2.jpg (leaping proboscis monkey), XF50-140mm-5.jpg (play fighting pygmy elephants), XF50-140mm-26.jpg (scarlet macaw portrait), XF50-140mm-27.jpg (scarlet macaw in flight)
Certain things stand out in this 1st picture.. Male proboscis monkeys have a permanent erection and when they're not eating only have one thing on their mind.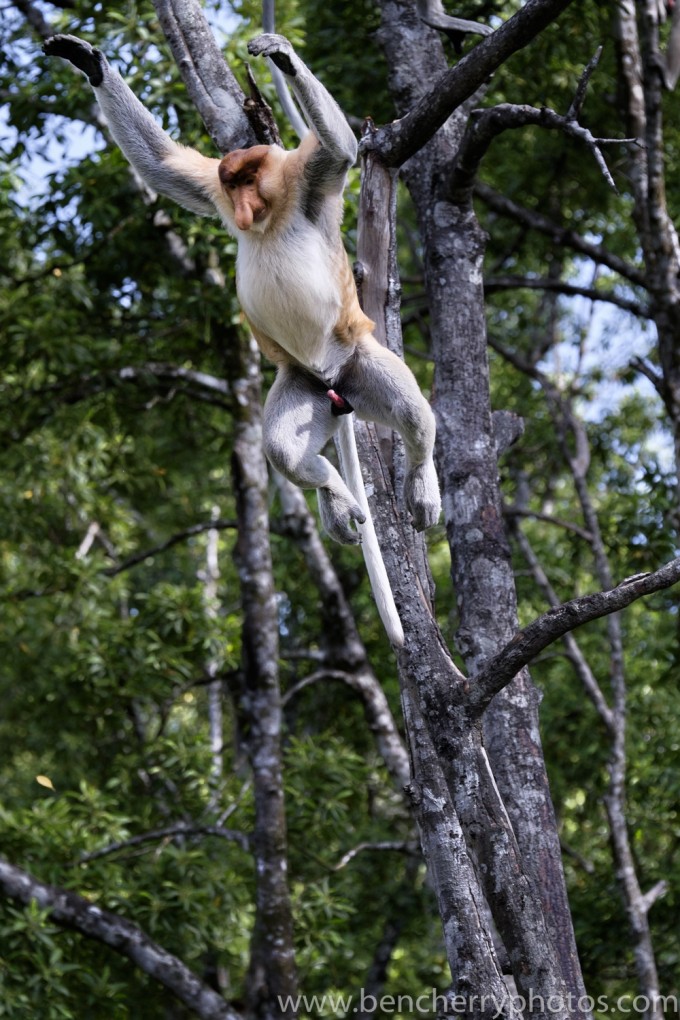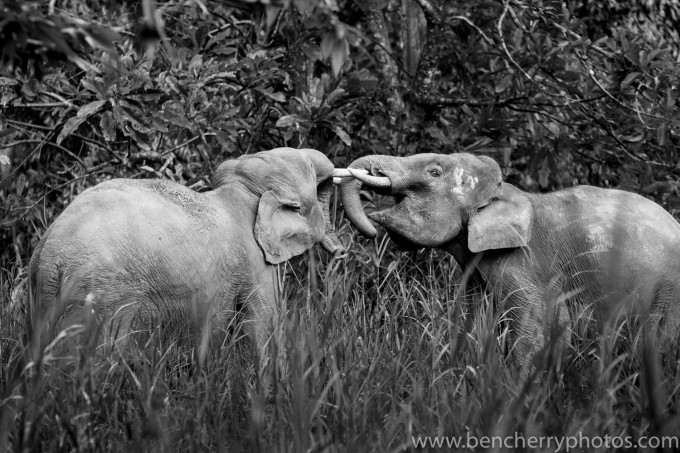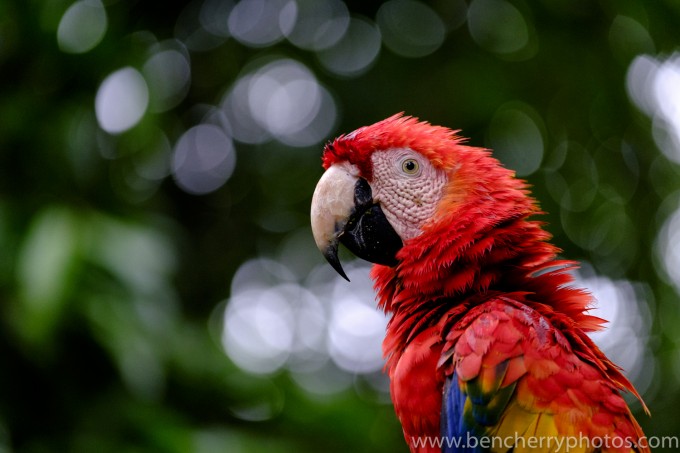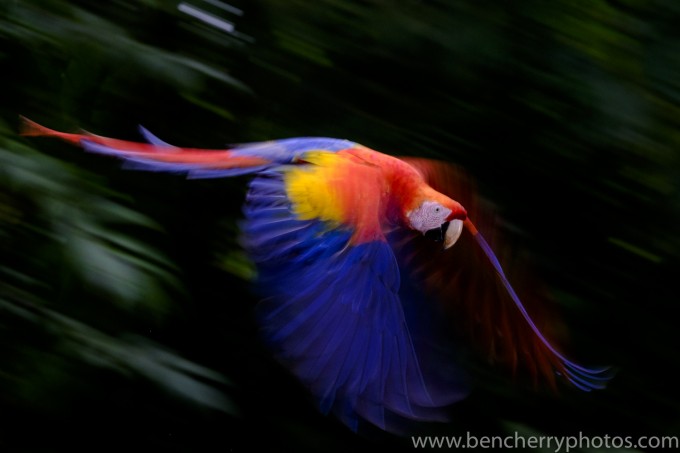 As for the XF16-55mm, this was a lens I took a little more time considering whenever it came to packing the bag light. The reason for that is it covers the same range as the XF16mm, XF23mm and XF56mm, three exceptional prime lenses with faster apertures. But again it comes back to one word, convenience. Stuck in a rather wet part of the world, whenever it does rain, it pours and the last thing I want to do is change lens. So more often than not the XF16-55mm gets the nod. Other than missing the faster apertures of the primes, I have no hesitation to use this zoom instead, especially as it is weather sealed. A lot of people are put off this lens by the lack of OIS, yes it would have been helpful… but at the same time I understand Fujifilm's explanation, I'd rather have the brilliant image quality than compromise some for OIS.
XF16-55mm-5.jpg (Sunrise at Mt. Kinabalu), XF16-55mm-15.jpg (violet woodnymph pit stop), XF16-55mm-17.jpg (vivid Pacific sunset),  XF16-55mm-18.jpg (released baby turtles using red filtered flash so don't distract babies.)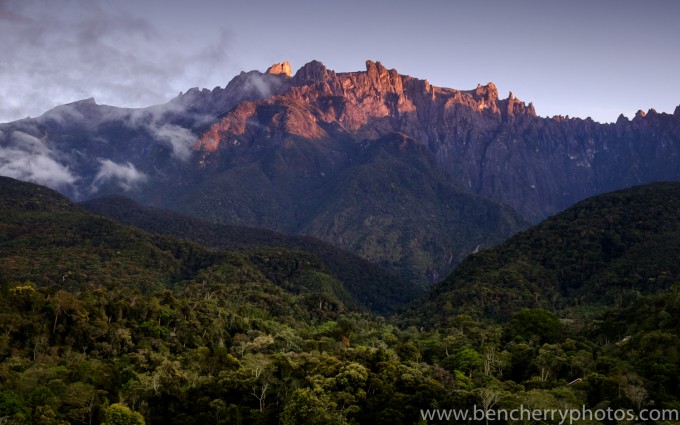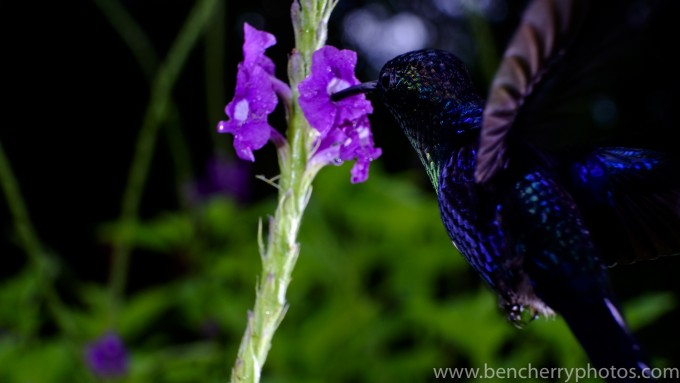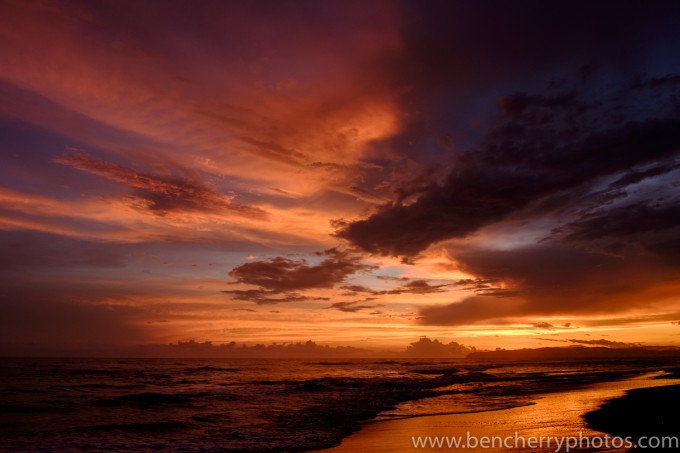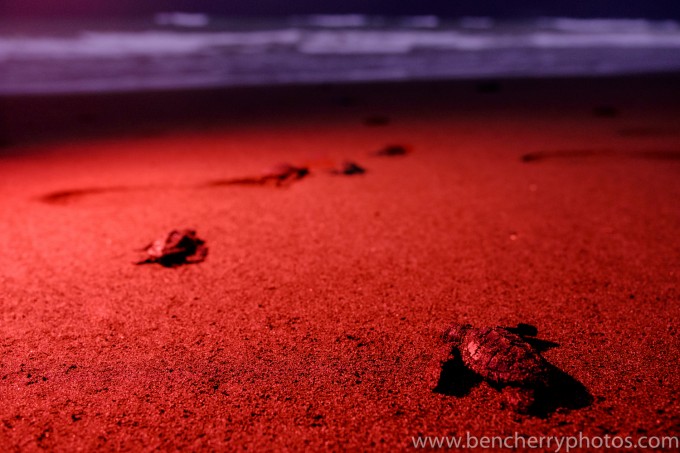 Benefits
Other than the superb build and image quality, these two lenses have very snappy autofocus, especially when used with the X-T1 (the only camera which makes this a weather resistant system). I've captured monkeys leaping through the air, elephants fighting, and birds swooping through the rainforest. None of these were easy autofocus tasks. The X-T1 has been greatly improved by a series of firmware improvements. I am sure these two lenses will see a huge performance boost with the next generation cameras, which will have improved hardware instead of only updated firmware. To put it another way, if I was told I could only have access to two lenses then no doubt it would be these two, with the XF16-55mm just pushing out the superb XF10-24mm – please Fujifilm, make a F2.8 WR version!
What is rarely brought up is the effective focal length of the XF16-55mm, which is 24-85mm, that extra 15mm over the usual 24-70mm range is a big benefit. Expanding the uses of this lens, particular helpful for portrait photographers.
XF16-55mm-10.jpg (inquisitive young elephant)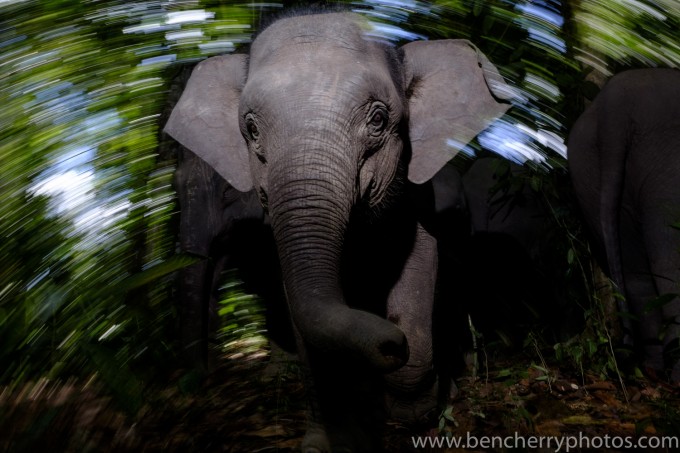 Downsides
Because of all that lovely glass, range and build quality, these aren't exactly light lenses when compared to the rest of the Fujifilm range. Not to say that they feel out of place though. If using the hand or battery grip with an X-T1 then even the XF50-140mm is nicely balanced. I feel like these lenses have more to give but are waiting for camera upgrades, this isn't necessarily a bad point just one to think about. I have been in situations where I know the lenses can handle the moment but sometimes the X-T1 gets a little flustered. This occasional occurrence is massively outweighed by the general satisfaction I get from using this system over others I have tried.
XF50-140mm-6.jpg (tactile family members)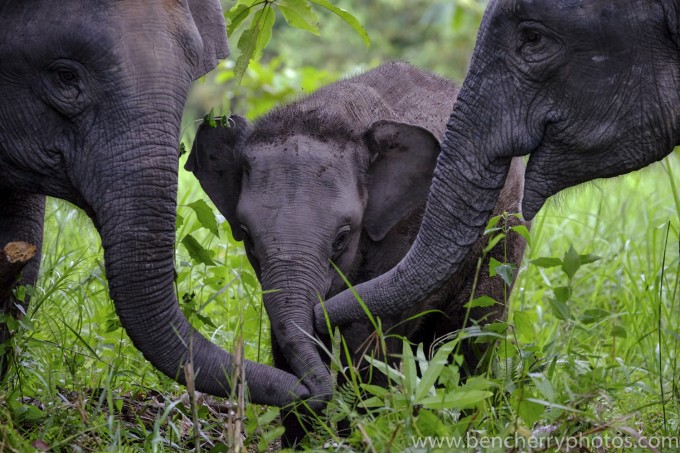 Conclusion
This system has been baked and soaked more than I'd ever admit to Fujifilm representatives… (awkward because they'll probably read this… sorry!). But it is still working and producing images that I am very happy with. Certainly the products have more to give than I am currently demanding, this encourages me to push myself so I can reach the standard of these brilliant products. The camera market is incredibly competitive, a good thing as there are basically no bad systems out there. However, for me, this weather resistant X-Series is definitely my preferred choice. For anyone looking at camera system options, no matter your genre, I firmly believe that the X-Series at least warrants consideration, it is certainly producing the goods for me with nature photography.
Ben