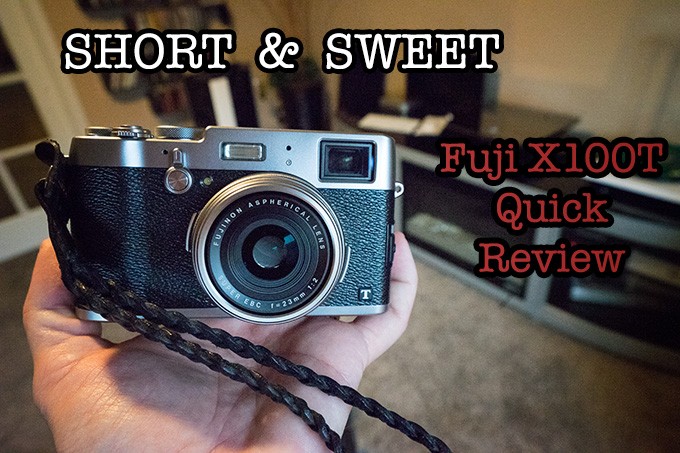 My short and sweet Fuji X100T review
by Steve Huff
You can buy the X100T at B&H Photo, Amazon, or PopFlash.com 
Here we are, just about mid January 2015 and I have had the Fuji X100T on hand for 3 weeks. During those three-week I have used it for about 15 days and have had my ups and downs with it, mostly ups. At the price of $1299, we are still getting the tried and true Fuji X100 formula. Retro small body, light weight, the same 35 f/2 lens and overall, the same feel and vibe as the previous X100s. This is very much still a tried and true X100.
For me though, the X100T is not a HUGE upgrade over the previous X100s. When it comes to handling, speed, AF accuracy and metering, they seem exactly the same. When it comes to feel of the body, weight of the body and controls, it is really the same.
Nope, the X100 has not changed much since the 1st original best-selling X100 except in regards to speed (the X100s and X100T are much faster and more responsive than the original) and the sensor, which is now an X-Trans sensor. The X100 and X100T share the same sensor, so IQ between the two, for me, was exactly the same.
Click any image in this review to see a larger version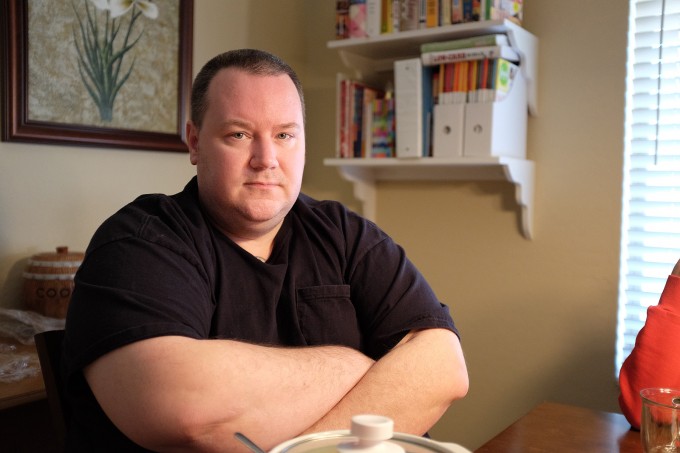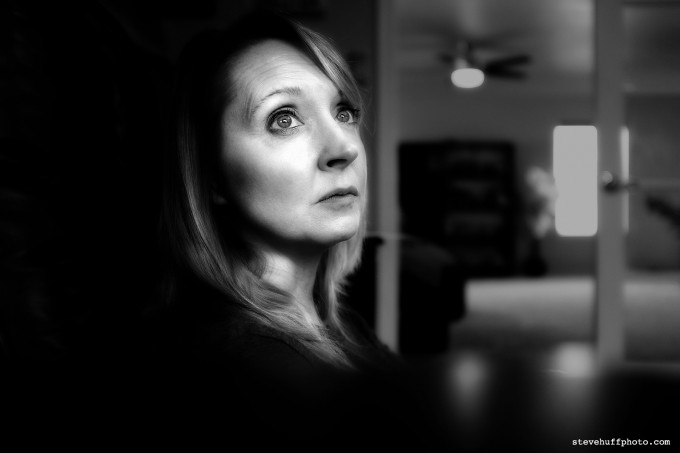 I was and still am a HUGE fan of the original Fuji X100. For its time, it was quite the show stopper. It sold in mass amounts and was touted by many at the time as a 'Leica M Killer" (which is in no way was). Many also were confused and called the X100 a rangefinder camera when it was and is nothing like a real rangefinder camera. The X100 V1 was something to behold. Fuji colors, a sensor that rendered in a sweet organic way and class leading high ISO for the time. It is the best-selling X100 to date due to the massive BUZZ surrounding it at the time of release.
1st things 1st…Research:
You can read my original huge X100 review HERE. You can see my X100S review HERE. This T version is really the same in most ways which is why this is a "mini review" so if you want more details on the X100 in general, read those two reviews to get the idea of the X100 series and what it does and who it is for.
Back to the X100T
I loved the X100 V1 but the speed of the AF was very frustrating at times. The main drawback of the X100 was SPEED. From AF, to menu browsing lag, to respond lag. The one thing it had going for it was its hybrid EVF that switched between optical and EVF as well as the delicious color and image quality. For me, that sensor in the X100 V1 was the best of the three, but now that Fuji is  using the X-Trans sensor in the S and T we still have a wonderful small camera that is capable of gorgeous results. I may prefer the old X100 sensor but that does not mean my word is final. Many prefer and adore the X Trans sensors and thousands of others can not be wrong.
*Also, for those who are thinking of an original X100, Fuji have improved on the speed dramatically with firmware updates, so while not as fast as the X100s or T, it is much faster than it was at launch.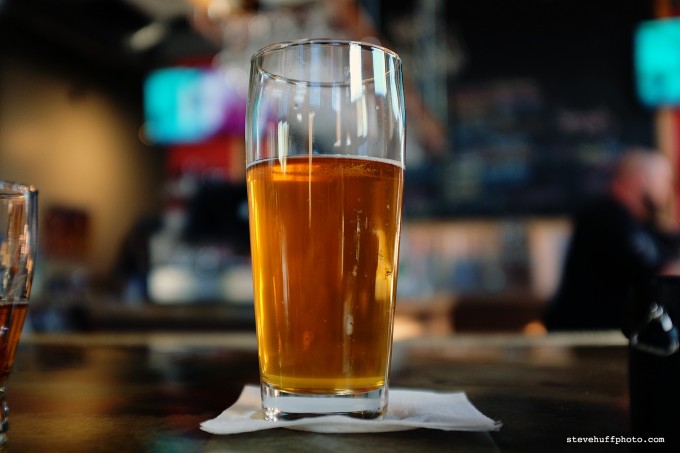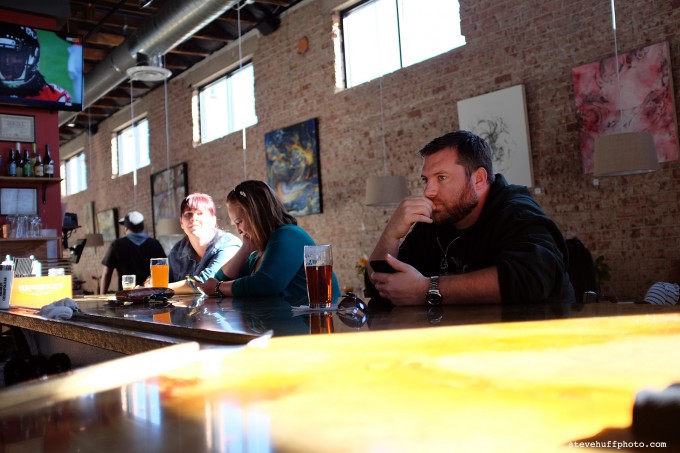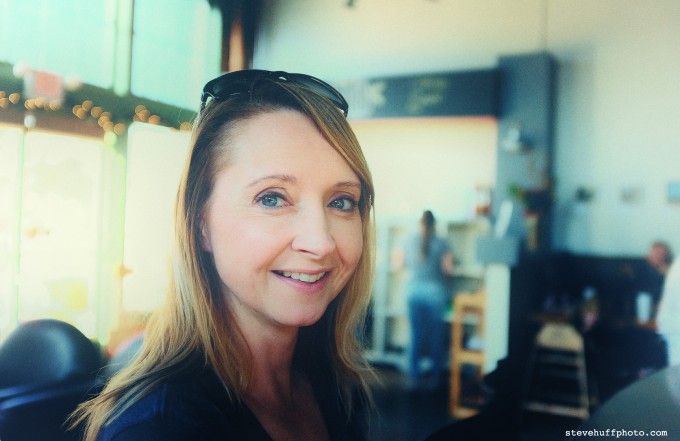 When I was shooting the new X100T I remember thinking on more than one occasion.."I do not feel or see much difference between this and the previous X100s". IQ appeared to be the same, speed seemed to be the same (though I was missing more shots as the AF seemed to miss 10-20% of what I was focusing on) and the only thing I found to be different in real world use was the new viewfinder, which many were raving on and on about.
Me, I actually was not a huge fan of the new EVF feature that allowed a sort of "picture in picture" effect when shooting with the optical viewfinder. What it was doing was planting a live EVF view in the same viewfinder frame with the optical, but that live EVF view was so small it made it very odd and cramped. It seemed to block the VF and for me, it was more of a hindrance than anything useful so I used it a few times and then just reverted back to the old way. Then it was just like shooting an X100s. The new feature is helpful for one thing though..which I will discuss in a minute..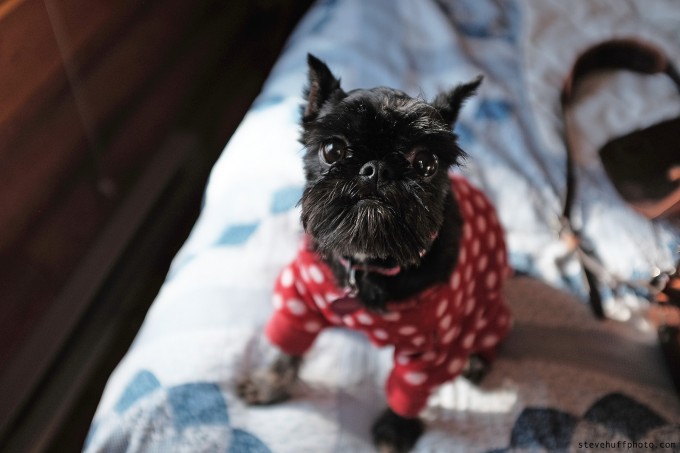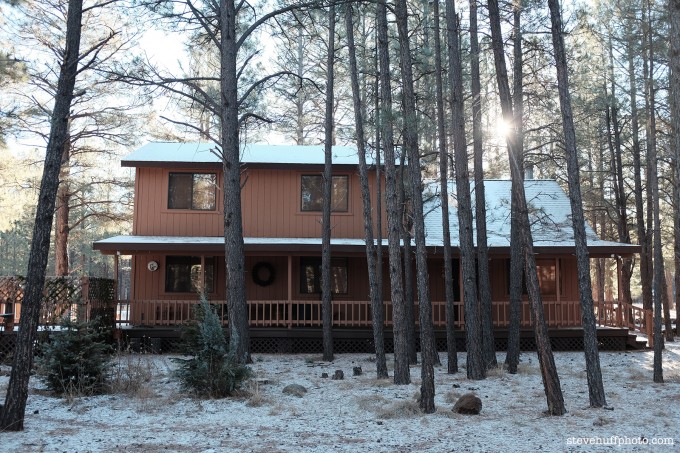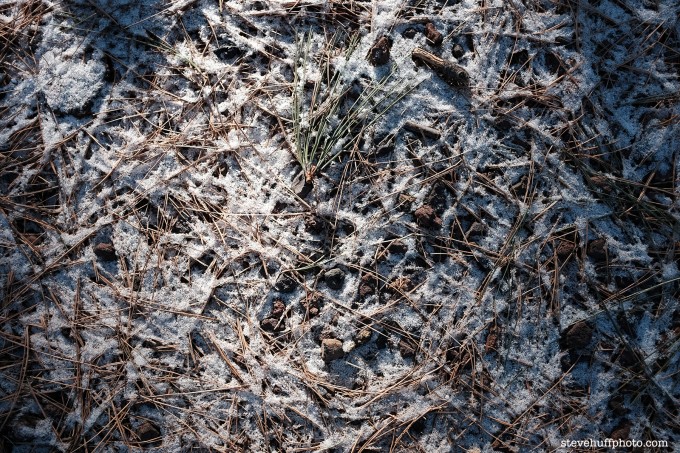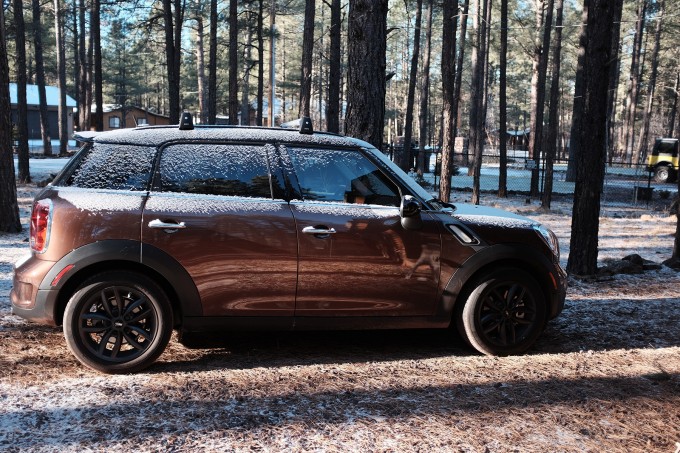 So away I went, shooting the X100T and it was a nice experience. Nothing new, nothing extraordinary, nothing surprising and nothing that screamed "I MUST OWN THIS CAMERA". For me it essentially was the same old X100s. Same body, speed, IQ and bloodlines. After shooting the A7s and A7II extensively and recently I was sort of spoiled by this massively rich full frame color and image quality. I was spoiled by using my Leica M glass on those bodies and when going to the X100T I was a little let down by the flatter files and more limited dynamic range.
Even so, I really enjoyed the X100T as I have a soft spot in my heart for this Fuji series. I adore the X100 series almost as much as I adore the Leica M series. Not because the X100 is in any way like an M but because the X100 was first to come out with a body that resembled a Leica styled body and it had the same message, which was "take me, use me, be motivated by me". The manual dials and controls were perfect.
The X100, X100S and X100T are all cameras that will make you WANT to use it. It's fun, it's stylish, it's easy to use and all controls are laid out in a super easy way. I did have MANY issues with that damn X100T exposure comp dial though. It seemed 8 times out of 10 when I went to use the camera the EV dial was turned all the way down to the highest negative setting. The wheel is just too easy to turn and it turns constantly when I do not want it to. I would think that Fuji would have fixed this by now in this third X100 version.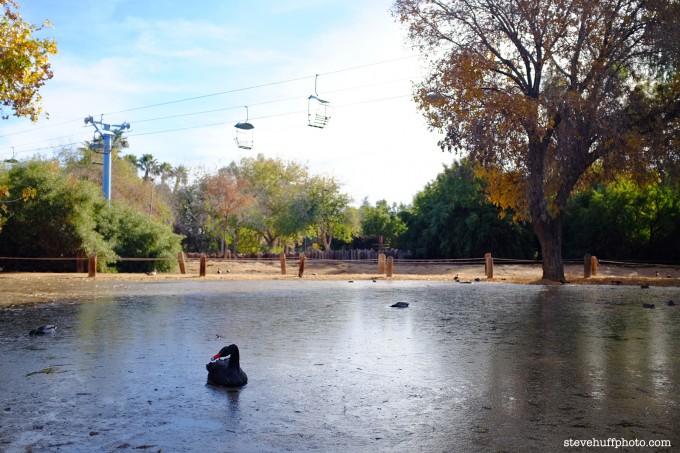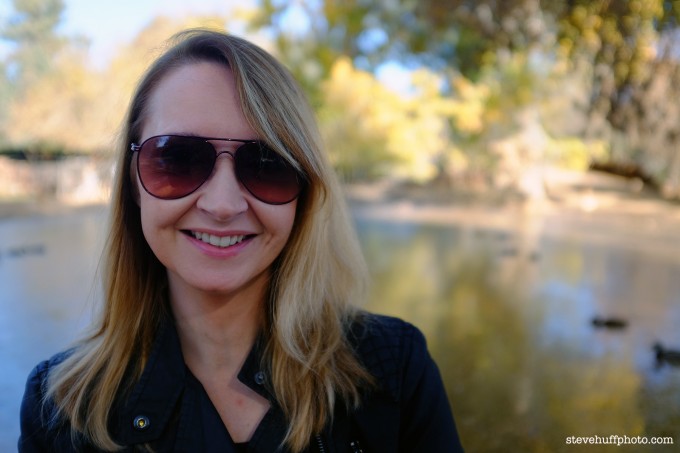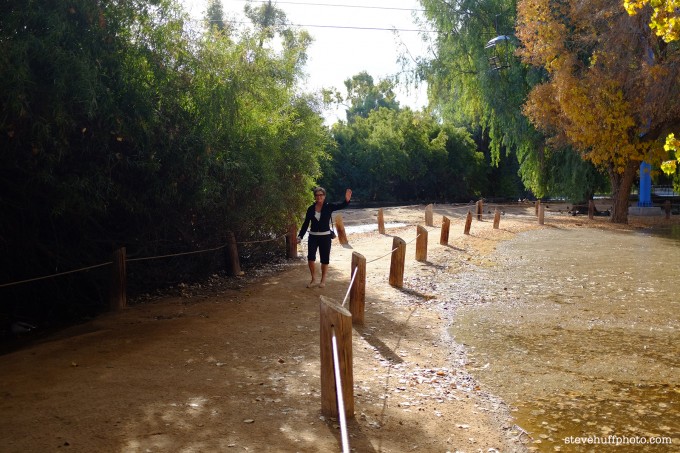 As the title of this review states, this is just a "short and sweet" review as to me, I feel the X100T is just a refresh of the X100s. It's the latest version but not so much different from the S. Besides the new EVF/OVF features, there really is not much to mention that I did not already say in my X100s and X100 review.
One thing that is also new is the "Classic Chrome" JPEG color setting. This is a cool setting and is supposed to simulate a classic chrome film, and it does pretty well. I used it from time to time but this only really works when shooting JPEG depending on what software you are using to convert the raw files.
A JEPG using the "Classic Chrome" color setting. A bit subdued but nice…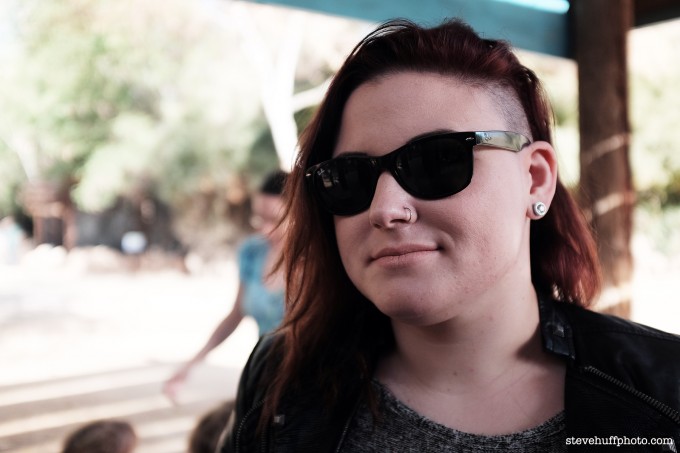 –
…compared to VIVID which boosts not only the saturation but the contrast and hue as well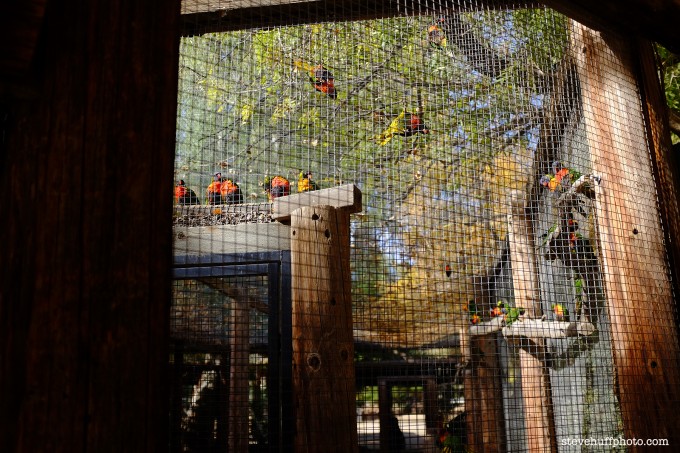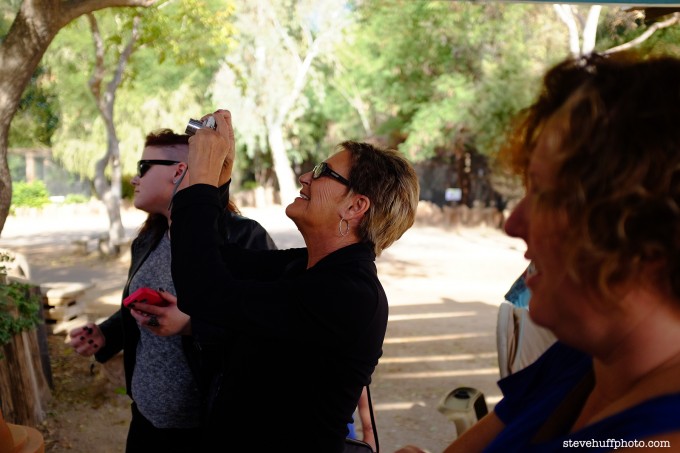 So what else is new in the X100T? 
Besides the new EVF/OVF feature of having the EVF overlay, the X100T now offers something pretty useful..Manual focus parallax adjustment. This will basically allow you to use the OVF and get the shot you wanted. In prior versions of the X100 the frame would be off from what you saw in the OVF, especially for close up focusing. Now this is a non issue as what you see is what you get. The X100T will shift its window to show you exactly what you are going to capture. This is a  godsend for many. Me, I always just used the EVF portion of the VF anyway, so this is a very nice upgrade for those who prefer to use the OVF.
The LCD screen is now 3 inches with a 1.04 million dot resolution.
The shutter speed max is now 1/32,000 of a second. This is cool.
Other than those updates and the new classic chrome filter, the camera is pretty much the same as the X100s.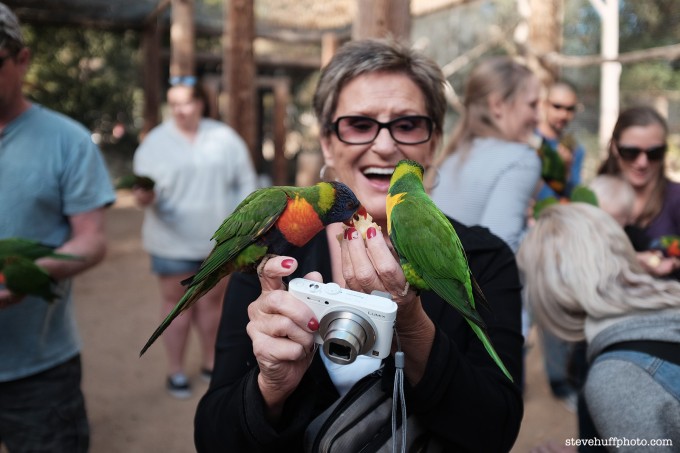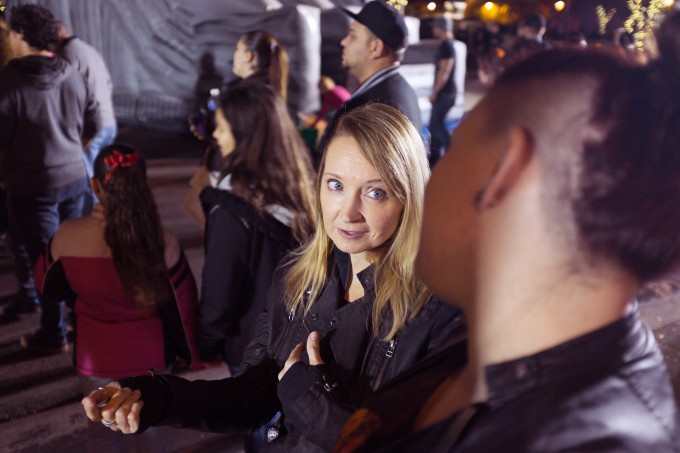 Personally, if I were buying an X100 today, I would spring for THIS ONE while there are a few left. If they were sold out I would go with THIS ONE and save some cash. But if I were one who loved the X100 series and always used the OVF instead of the EVF I would go with the X100T as yes, it is the most refined and polished X100 to date. I expect Fuji to do a major overhaul of this camera in the next 1-2 years with a new body style, new sensor and possibly a new lens.
Well, that is what my Crystal Ball sees 🙂
On our way to Cleator, AZ, passing through Bumble Bee.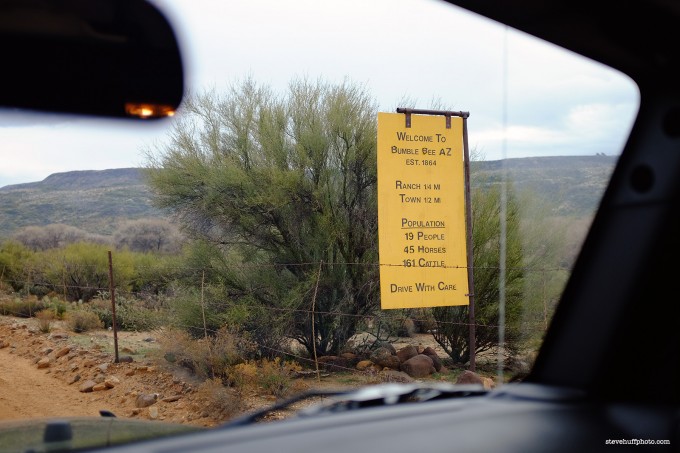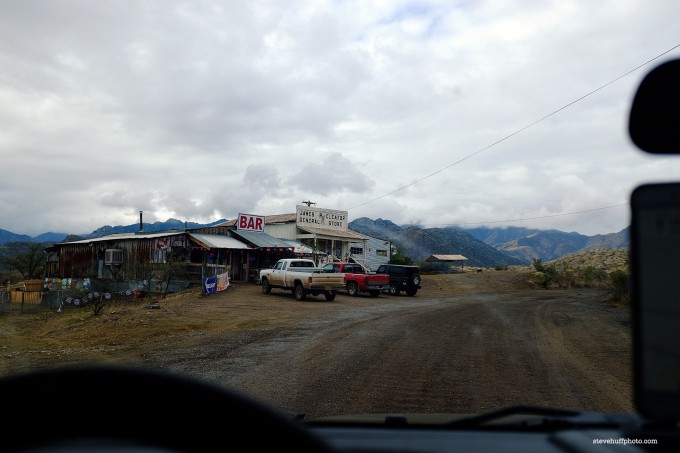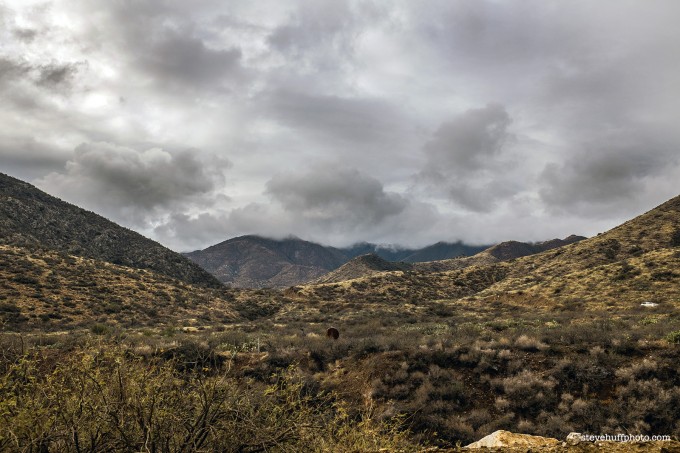 So do I recommend the X100T?
Did it motivate me and push me to get out and shoot? Well, yes it did. Not as much as a Leica but it's a camera that makes you happy to own it. It is a camera that will reward you with beautiful colors and images. In the right light it can be unstoppable, in the wrong light it can be a bit flat. High ISO performance is pretty much what we had in the X100s (be sure to read that review HERE if you missed it as it goes over more as does the X100 review). 
I had some issues with the AF missing its target (using center point) and I had the same overexposure issues that plagued the camera since the version 1 X100. Those who shoot the X100 series usually dials in some negative EVF comp to make up for  the slight overexposure of the cameras metering system.
X100T vs Same Price Range. Anything better?
For the cost of $1299 I would look into the fabulous and pro level Olympus E-M1 as it is a better camera in every way but size (its a tad larger/thicker) and comes in at $100 less. Of course that is without a lens but man, so many great M 4/3 lenses out there. The E-M1 for me bests all cameras up to full frame where it can not compete but I have yet to use an APS-C or smaller camera that beats out the E-M1 in 90% of situations.
Don't hate on me now…I just call it like it is. The E-M1 at $100 less has a much better weather sealed build, is much faster, much more accurate, has 5 Axis IS, better video and is much more responsive. It's a joy to use and own. Of course a good lens will mean you have to spend at least an extra $350 (45 1.8) but in the long-term it is a camera that will last you many years. I still own one myself. It's too good to let go. Check out what Neil Buchan-Grant does with his E-M1. 
But be warned, the E-M1 though is like a Mini DSLR and does not stand for what the X100 series does, which is simplicity..one focal length and a camera that is nice and slim and more compact. If this is what you seek, the X100T is fantastic.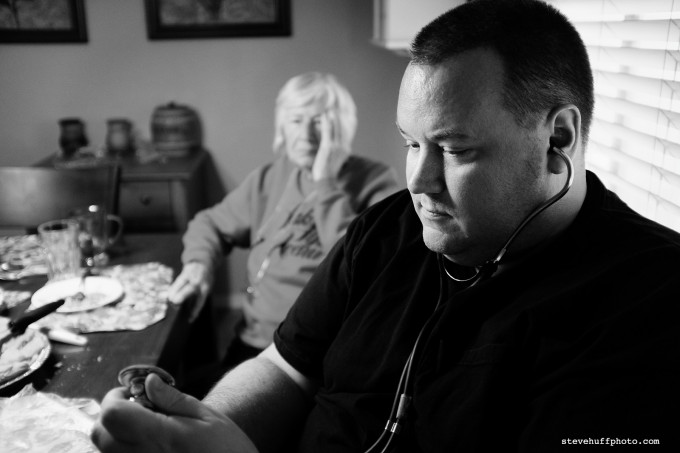 Fuji is one of the "Big 3" for mirrorless cameras in 2015. They are going no where. We have Sony who is IMO leading the pack with the mirrorless bodies and full frame sensors as well as the tech/build and overall usability. Then we have Olympus who IMO makes amazing bodies with gorgeous IQ and the lenses from Olympus are nothing but the finest you can get in the mirrorless world for size and quality. Then we have Fuji who is pushing along with new bodies every year or so and great fast primes that many of us want. For me, these three companies are as good as it gets in the Mirrorless world. The Fuji X100T is the latest and greatest for Fuji's X100 line, and if this camera attracts you or pulls at you heartstrings, $1299 is what it will cost you, and its worth it.
I wil not buy an X100T because I already own 5 cameras but to those who want to get into Fuji with the most simplicity, beauty and the most zen like camera of all of the Fuji's, the X100T is your best bet!
Highly recommended.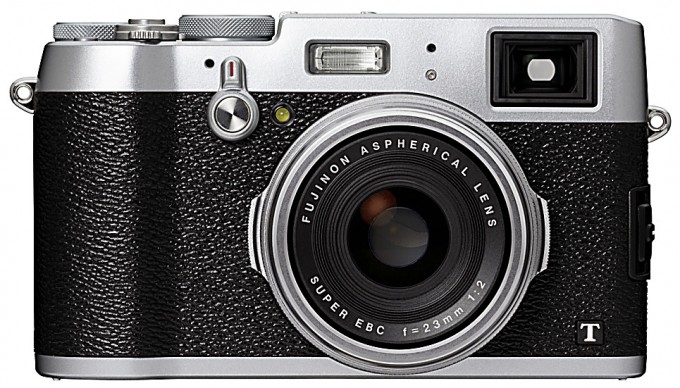 You can buy the X100T at B&H Photo, Amazon, or PopFlash.com 
—————
PLEASE! I NEED YOUR HELP TO KEEP THIS WEBSITE RUNNING, IT IS SO EASY AND FREE for you to HELP OUT!
Hello to all! For the past 7 years I have been running this website and it has grown to beyond my wildest dreams. Some days this very website has over 200,000 visitors and because of this I need and use superfast dedicated web servers to host the site. Running this site costs quite a bit of cash every single month and on top of that, I work full-time 60+ hours a week on it each and every single day of the week (I received 200-300 emails a DAY). Because of this, I need YOUR help to cover my costs for this free information that is provided on a daily basis.
To help out it is simple, and no, I am not asking you for a penny!
If you ever decide to make a purchase from B&H Photo or Amazon
, for ANYTHING, even diapers..you can help me without spending a penny to do so. If you use my links to make your purchase (when you click a link here and it takes you to B&H or Amazon, that is using my links as once there you can buy anything and I will get a teeny small credit) you will in turn be helping this site to keep on going and keep on growing.
Not only do I spend money on fast hosting but I also spend it on cameras to buy to review, lenses to review, bags to review, gas and travel, and a slew of other things. You would be amazed at what it costs me just to maintain this website, in money and time. Many times I give away these items in contests to help give back you all of YOU.
So all I ask is that if you find the free info on this website useful AND you ever need to make a purchase at B&H Photo or Amazon, just use the links below. You can even bookmark the Amazon link and use it anytime you buy something. It costs you nothing extra but will provide me and this site with a dollar or two to keep on trucking along.
AMAZON LINK (you can bookmark this one)
B&H PHOTO LINK – (not bookmark able) Can also use my search bar on the right side or links within reviews, anytime.
Outside of the USA? Use my worldwide Amazon links HERE!
You can also follow me on Facebook, Twitter, Google + or YouTube. 😉
One other way to help is by donation. If you want to donate to this site, any amount you choose, even $5, you can do so using the paypal link HERE and enter in your donation amount. All donations help to keep this site going and growing!
 I do not charge any member fees so your donations go a long way to keeping this site loaded with useful content. Thank you!