A night of Post Processing
By Dirk Dom
What a night!
I did ten black and white shots of my San Francisco trip.
At first, I got all crazy about printing big and I wanted drum scans made. Since that, and printing four feet would see me bankrupt, I used my own scans and enjoyed these.
I'll print 12 x 18 inches, 30 x 45 cm, on Baryta paper. With my own scans I can go to 24 inches, 60 cm at 300 DPI.
This was a night of calm creativity and intense concentration.
Ansel Adams, the greatest printer that ever lived, said: "the negative is the score, the print the performance". I performed tonight.
I'm deeply grateful I can do this.
The tools I use would make any Photoshop specialist laugh so hard he'd get cramps, but I use them until I can't make the print any better. I do burning and dodging, a little bit of levels, mainly to check if I reach the black and white limits (ALT key), that's all. Of course the images need spotting. Photoshop is as refined as you want, no limit.
Usually I have a very vivid idea about the potential of the print and what I want it to become, getting there is usually not difficult but takes lots of time.
Well, here they are, I didn't include shots of the city because buildings don't fit in this series.
This one I made very high key to offset the jet black charred stump and the rest of the Redwood forest.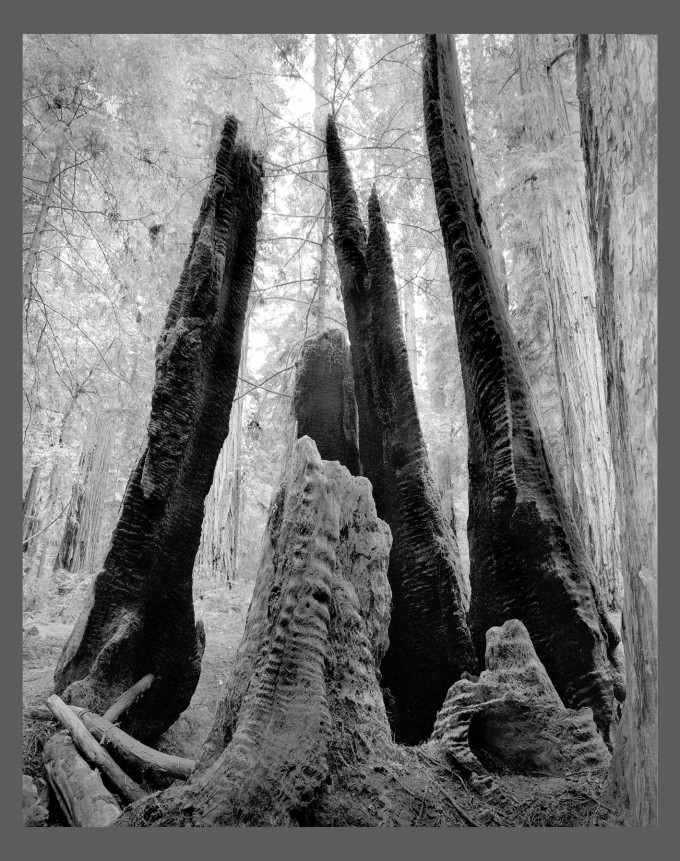 Here I think I got the range of light in the forest.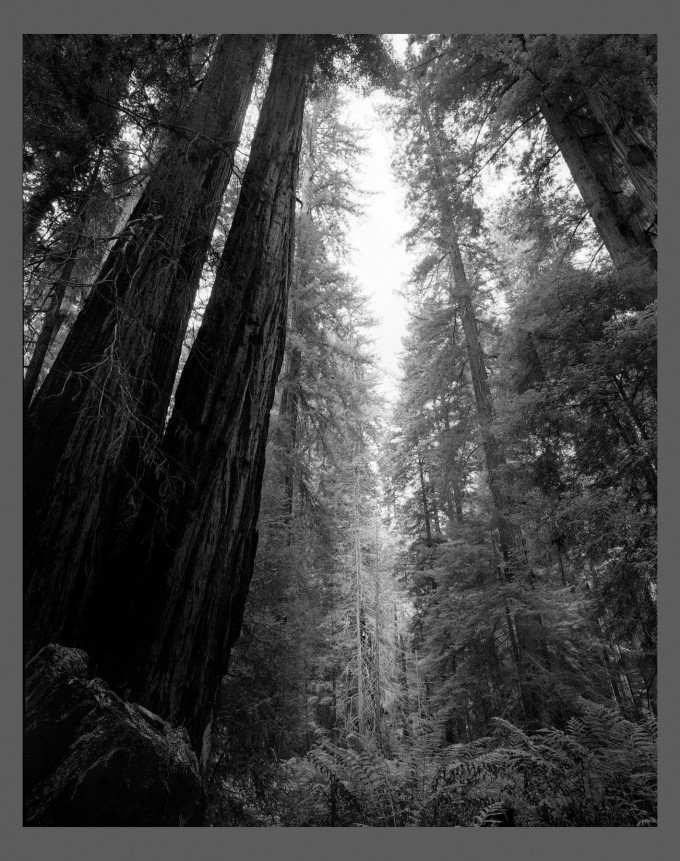 –
Another jet black stump.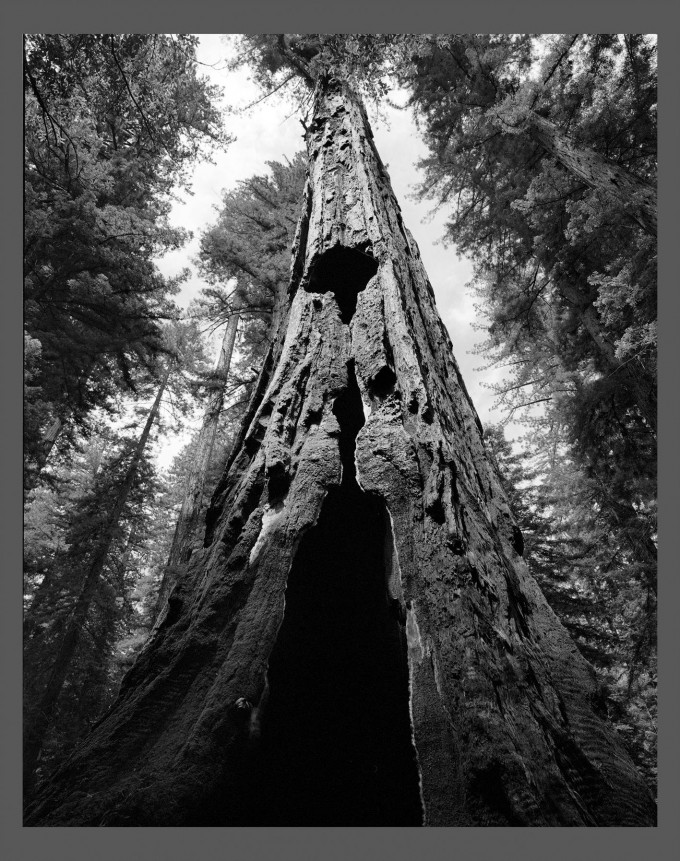 –
The bank of a creek in Ukiah. This shot is so sharp you see every thread of moss on the trees. It screams "Enlarge me BIG!!!"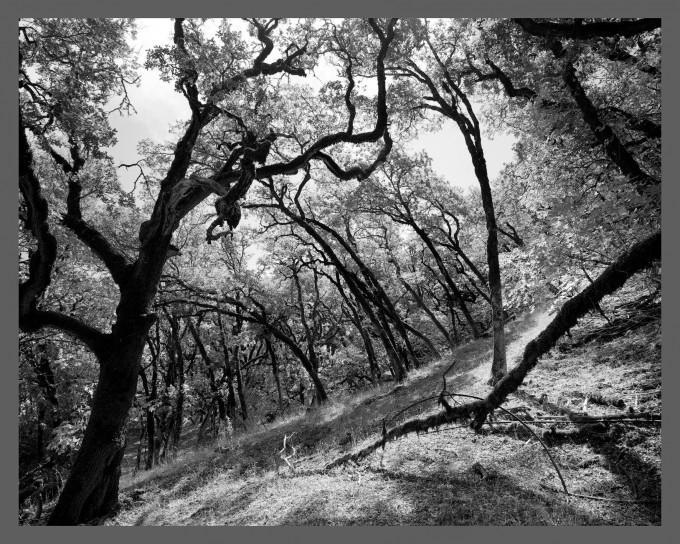 –
My son.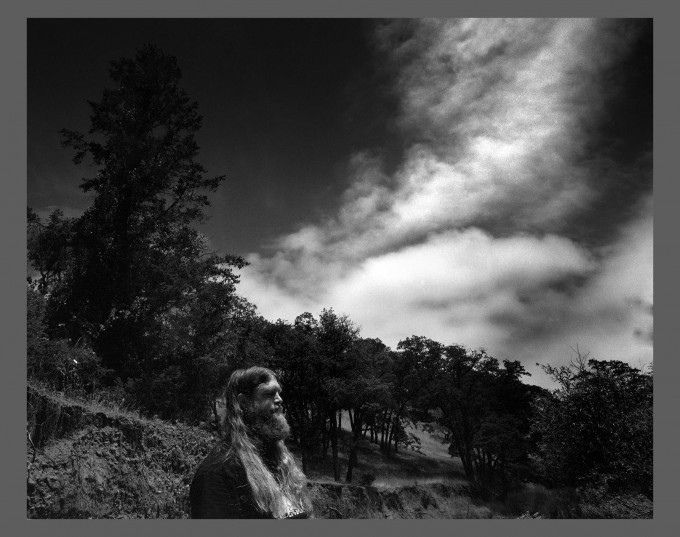 –
One afternoon, the clouds were just magic in Ukiah. I was out for hours watching it all evolve.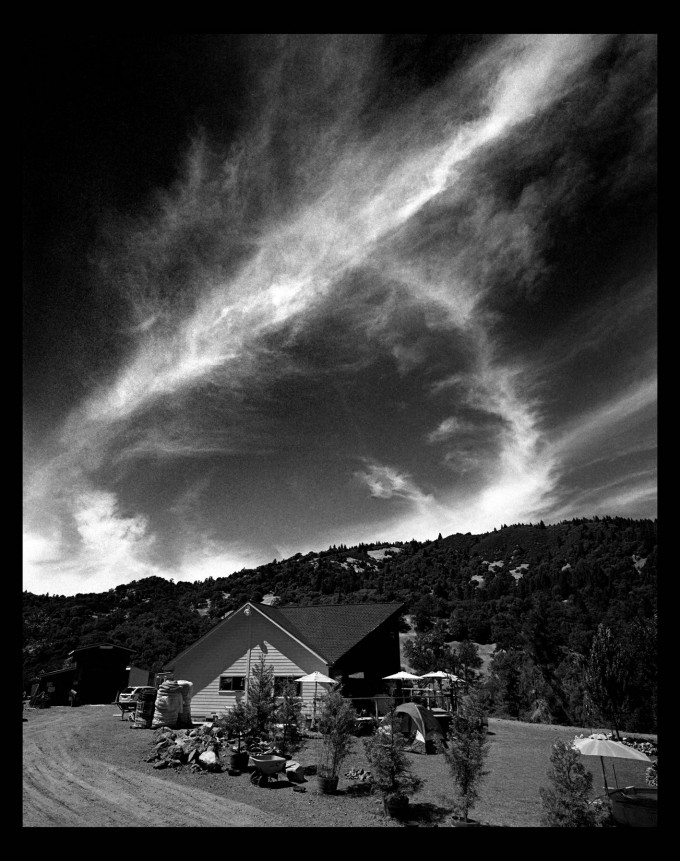 –
Yummy…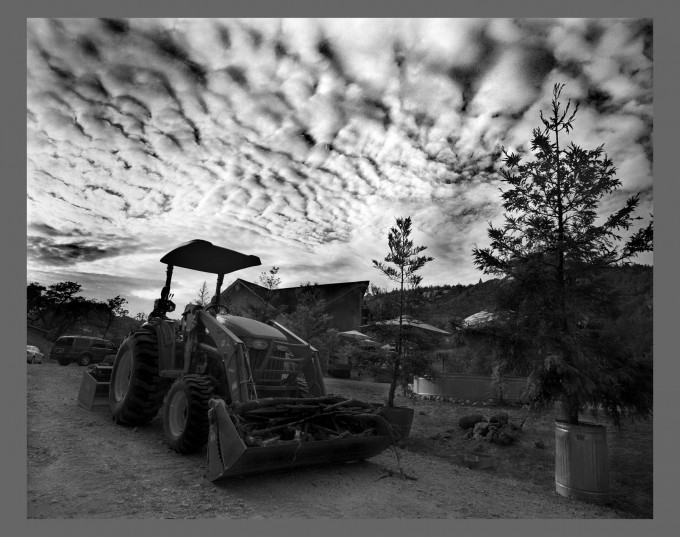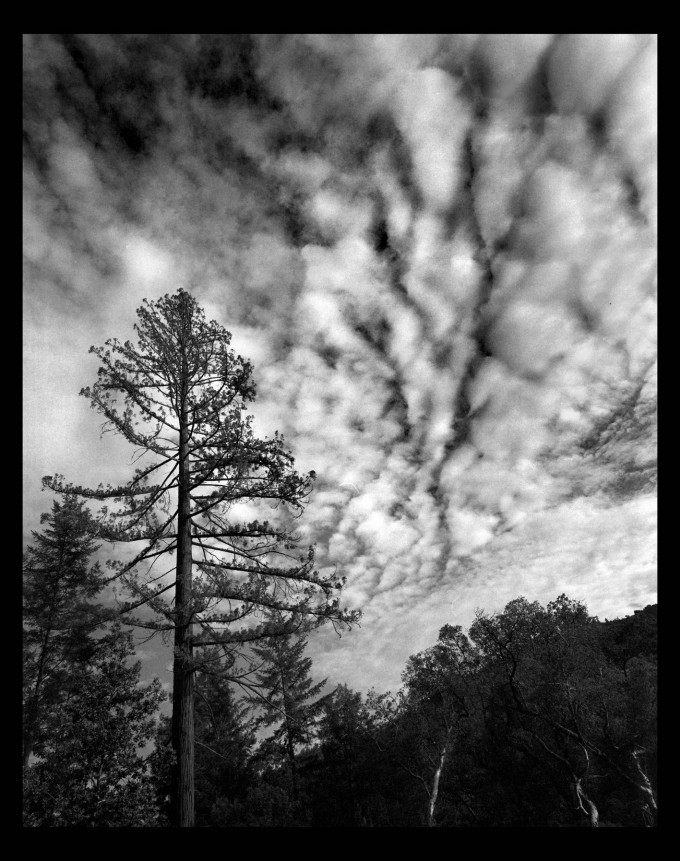 –
Finally, I include this city shot, because of the nice sky: San Francisco from Bernal Heights. I think that's the best view of the city.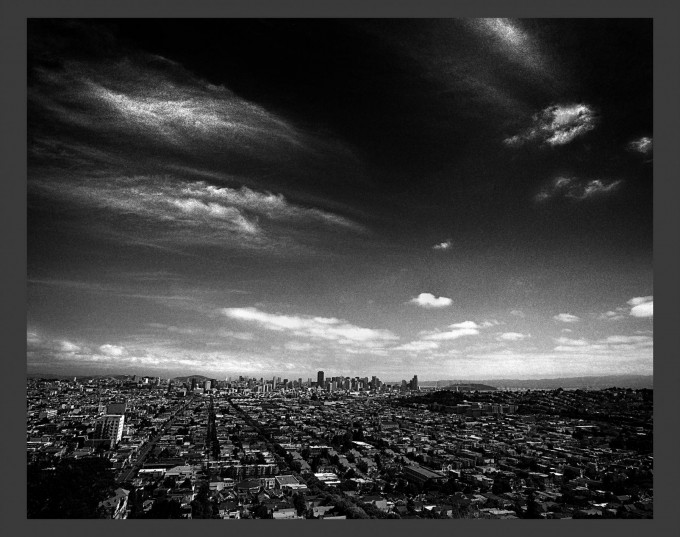 –
I'm so glad that last year I decided to go for film and not for digital black and white. There are always beautiful structures in the negative, often totally unexpected.
Like the cloud in the San Francisco shot:

No way you can get such a thing digitally! (Does Nik software emulate this? I'd like to know) Such structures make a print glow. A print shows this sort of detail, to discover and enjoy.
I think there is nothing more beautiful in photography than fine black and white.
Well, enough.
And,
If it doesn't look good as a thumbnail, it's no good.
Bye,
Dirk.