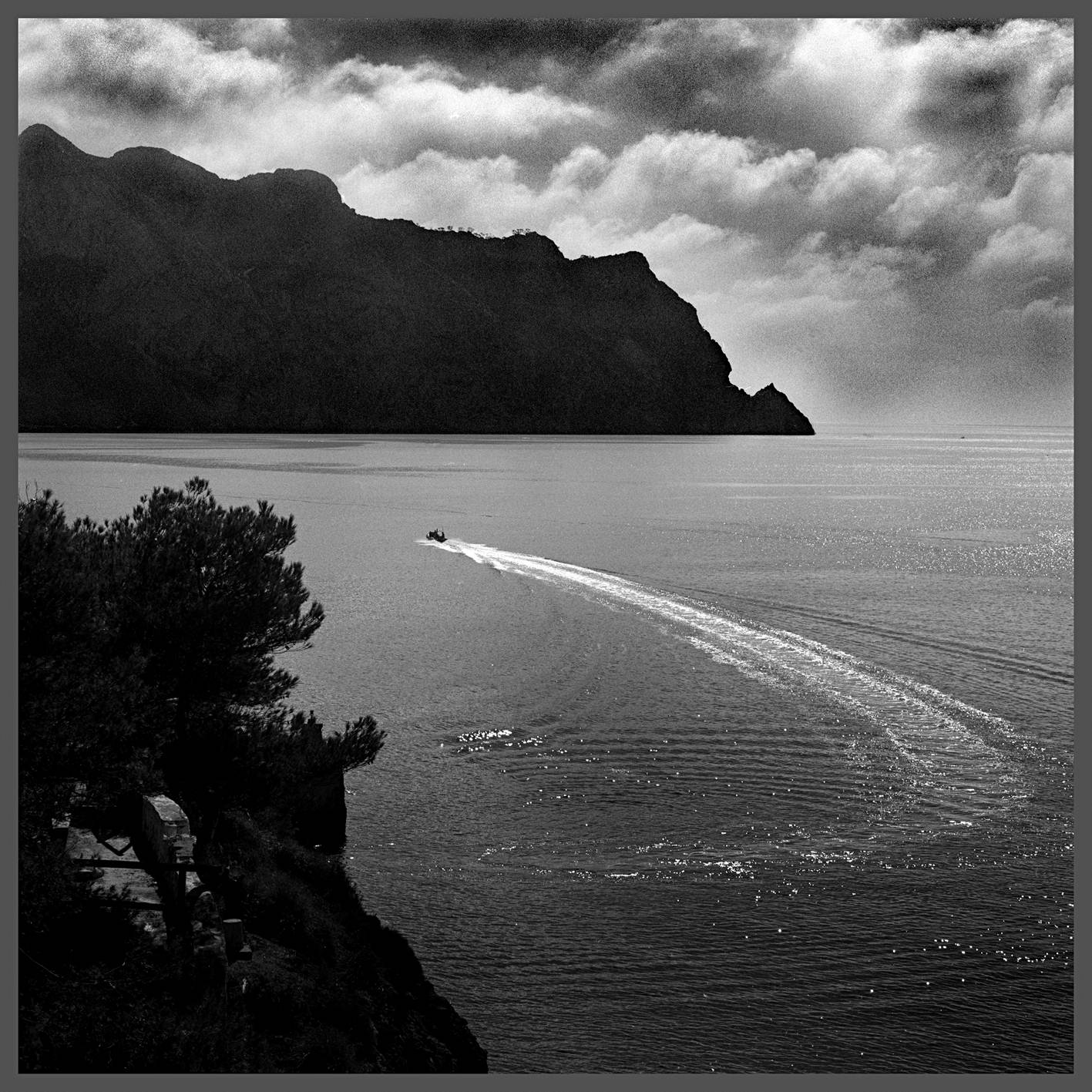 Spain, Costa Blanca with the Mamiya 7
By Dirk Dom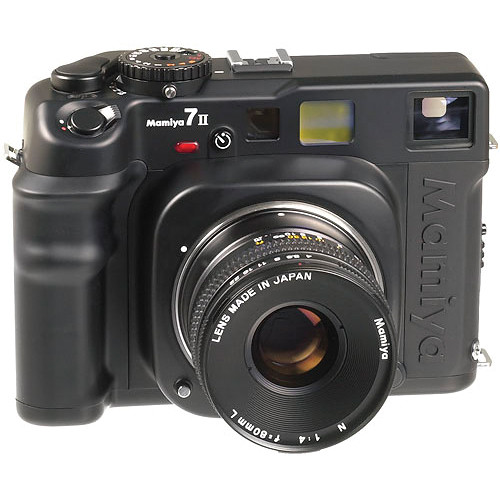 Hi!
Spent a week in Moraira, Costa Blanca, Spain with my folks and my sister and her husband.
I took the Linhof technical camera and the Mamiya 7 with the 65mm and 150mm lens. These lenses were newly bought and I hadn't used them yet.
The 150mm has a bad rap, because it is supposed to be difficult to focus with the rangefinder. So far, I only had the 43mm superwide for that camera, which I always zone focused. This was in fact the first time I was really obliged to use the rangefinder.
It turned out that all my exposures were focused spot on. I think the bad reputation of the 150 is because many people buy this lens for street photography (it's equivalent to a 77mm on full frame (35mm film) and focusing with the rangefinder on moving subjects may be difficult. You need something with good contrast.
Because I was enjoying this vacation with other people, I didn't use the Linhof. I shot the 150mm all the time, except for one shot with the 65. All in all I shot eight films, 80 images.
Well, enough said.
For the tech people:
Mamiya 7, 6×7 format.
150mm f/4.5
65mm f/4.5
Kodak Tmax 400 exposed for 800, developed in Tmax developer at 24°C for six minutes
Orange filter
Scanned with Epson V750 at 2,400PPI, photoshopped (levels, burning and dodging)
Prints on Hahnemühle Baryta.
Here we go:
Here I had this diaphragm spot. I decided to make it more obvious and use it in the composition. I think it came out nice, but of course it's not something I do every day.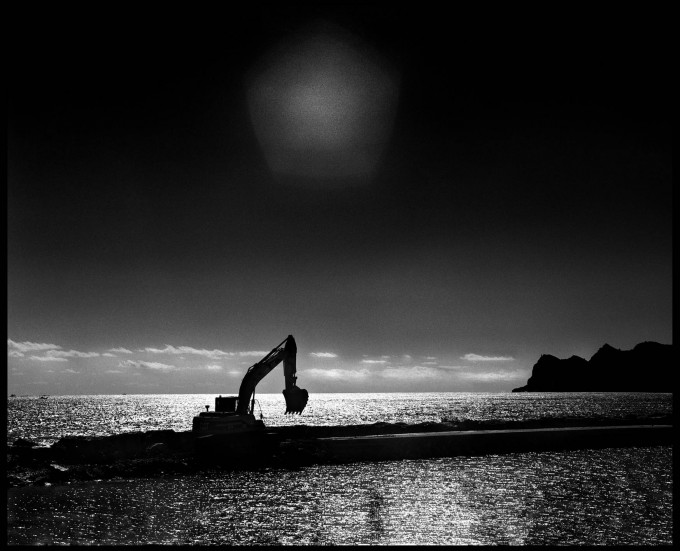 –
Underwater rocks are always beautiful. Black and white isn't an obvious choice for this, because the brown rock and the beautiful blue water. I think this simple image came out nice.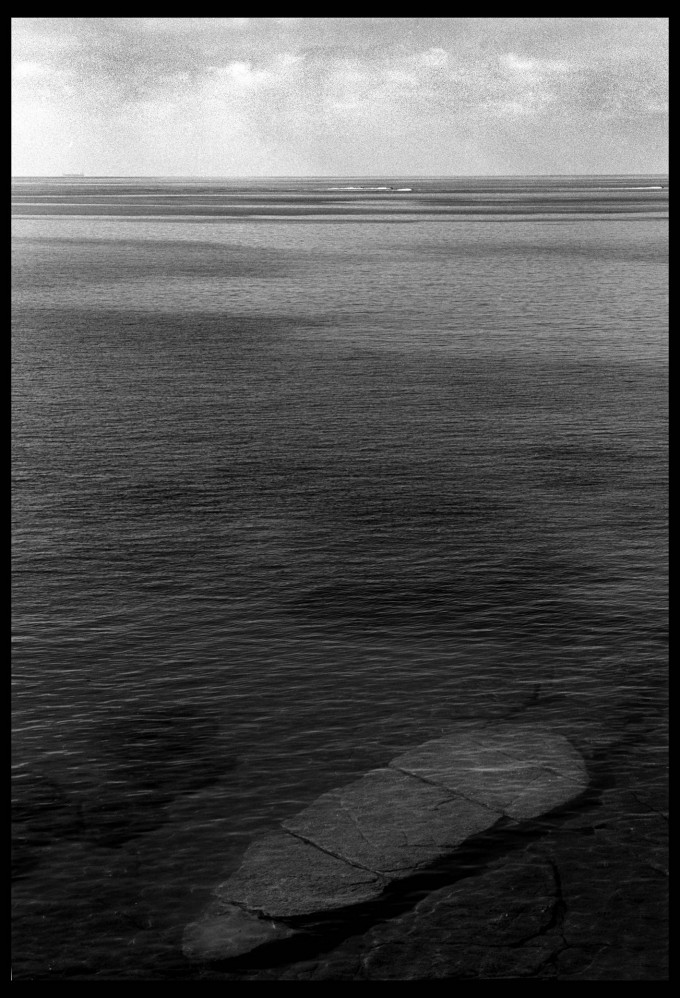 –
On the way to Denia this landscape with three clouds.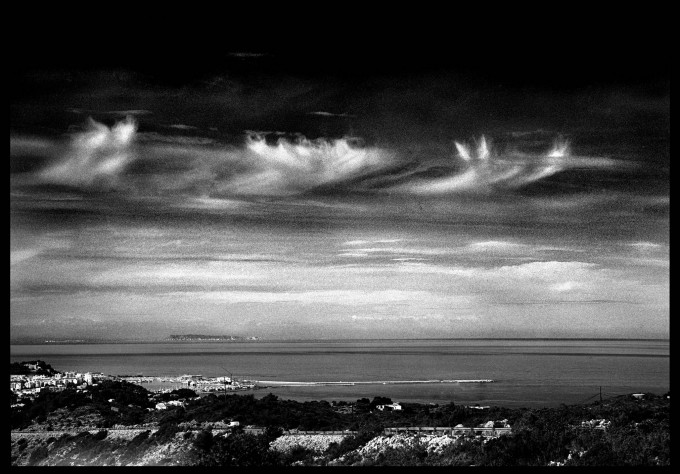 –
This is the Ifach, the epic rock at Calpe which was a navigation landmark for the Phoenicians.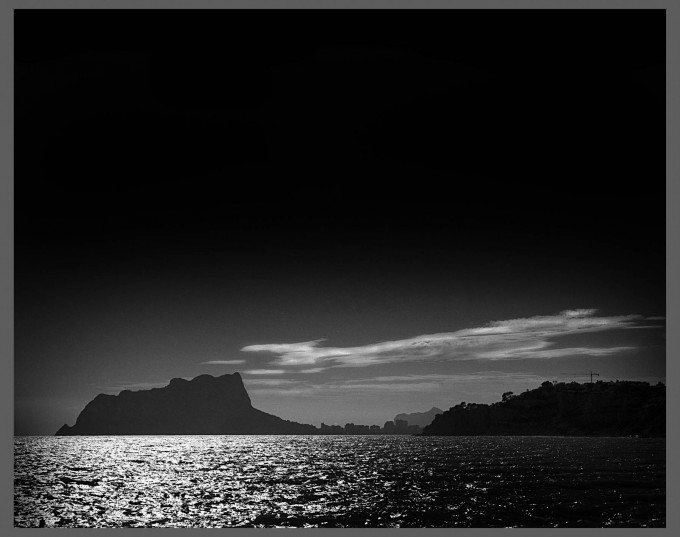 –
When I saw this image, I only had a second. I grabbed the camera and fired. This shot for some reason was extremely difficult to post process, because the coastline in the back was a perfectly even grey. It took four tries to make it into something sensible, and even now I'm not fully satisfied. But I can't make it any better.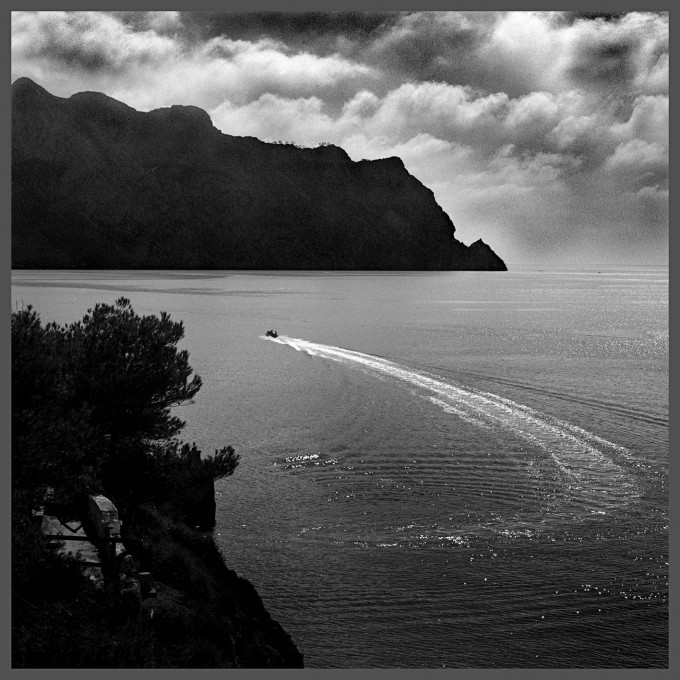 –
This tower I've been shooting for years. The sky happened to be beautiful this time.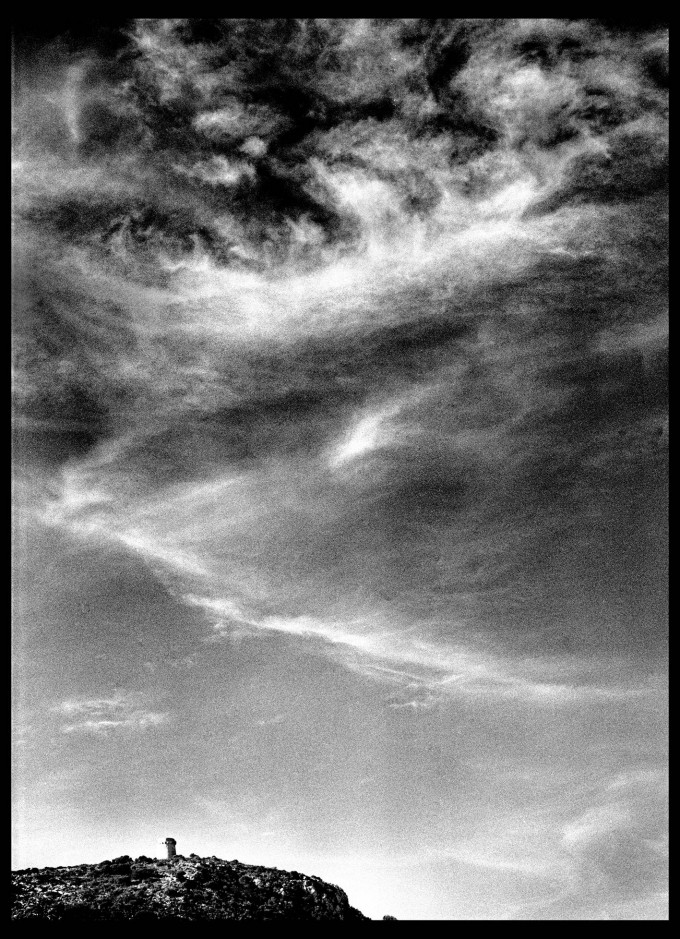 –
I just love cloudscapes. A few weeks ago, I thought: "Why don't I take photographs of just clouds, without landscape underneath?
These are my first images.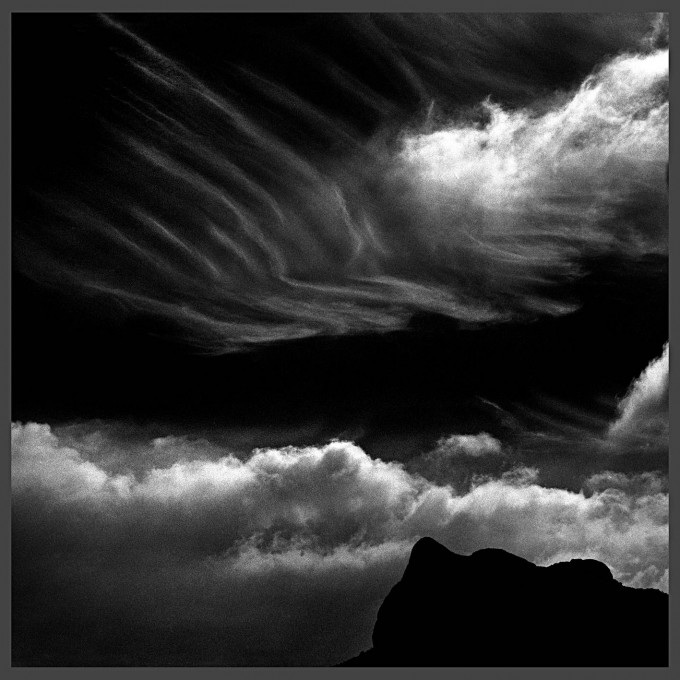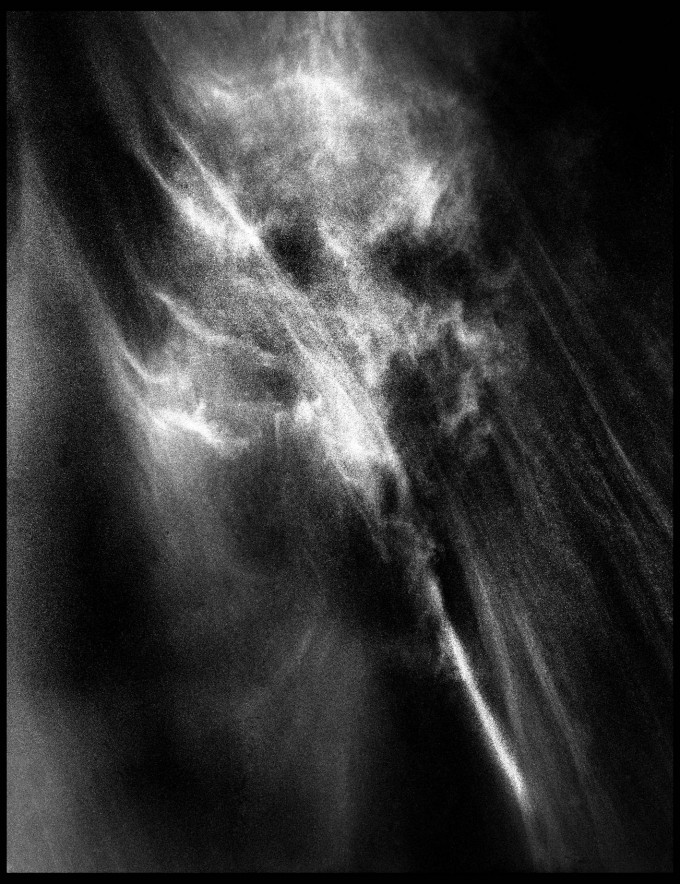 –
Only shot taken with the 65mm on this trip.
–
These cloud shots are a riot. I use the shot as a template and then I burn and dodge to taste. It may sound a little weird, but I take a great deal of time doing minute detail, going back and forth from a big image to a small one. I only stop when it looks perfect and balanced to me. I guess this is the ultimate "Negative is the Score, Print is the Performance" (the famous Ansel Adams quote) experience.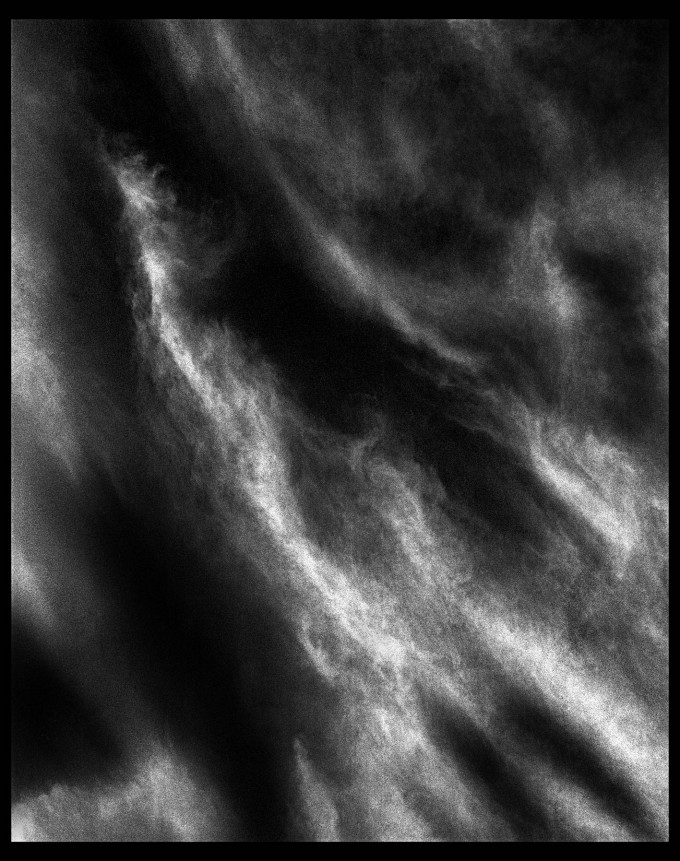 Well, ten shots out of eighty. Not bad.
The Mamiya 7 is an ultimate fun camera. It handles extremely easy, and the negatives… Well, let's just say half a year ago I really, really wanted a Sony A7S, well that want has just gone away, I'm on a different road. I've never had such a positive photographic experience as with medium format black and white. I must say the rangefinder experience is extremely positive.
Hope you've enjoyed the show, thanks for looking.
Oh, yes, got a website now: www.kridmod.zenfolio.com
Bye,
Dirk.