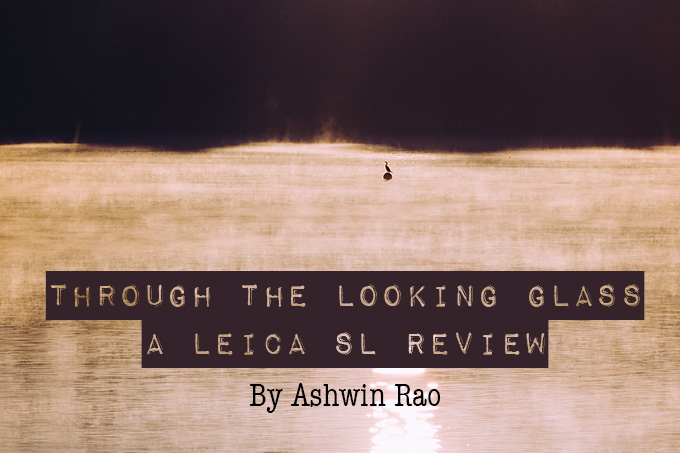 Through the Looking Glass – A In-Depth Review of the Leica SL
By Ashwin Rao
Dear friends, I am here with a review of the Leica SL, Leica's latest system camera and its first serious foray into the mirrorless digital interchangeable camera market – if you don't count its rangefinder cameras. By now, you know that the SL is Steve's 2015 Camera of the Year. He praises the camera for its design, build, utilization, and amazing VF, as well as its overall implementation. I wanted to offer my own experience with the camera, having spent several weeks using the camera with its native 24-90 lens, a variety of modern and vintage Leica M lenses, and several Leica R lenses. I have found the Leica SL to be the modern evolution of Leica's ethos and vision, representing both its present and its drive to create a bright future.
Leica's marketing campaign for the SL highlighted its professional attributes and its 'mirror-less' designation. For Leica, this is much like viewing the story of Alice in Wonderland "Through the Looking Glass", in which Alice climbs through the mirror into the new and fantastic alternate world beyond. This turns out to be a very appropriate analogy for Leica's effort with the SL.
If you are not interested in reading past this first paragraph, I will say this: The Leica SL is a highly useable, well-built, well-conceived, functional camera that targets both M users and new users seeking the Leica brand with autofocus implementation. Its clean design harkens to such well-designed cameras as Leicaflex and subsequent R system cameras. However, some of its design queues come from the M system. Its layout, once learned, allows the user to meld his or her photographic style and eccentricities with the camera's functionality. In many ways, as I will come to discuss, the Leica SL represents Leica's ultimate bridge camera, a "Jack-of-all-trades" device that ties together many systems into a cohesive package. And, you know what? It does a great job accomplishing this task in a way that only Leica can achieve.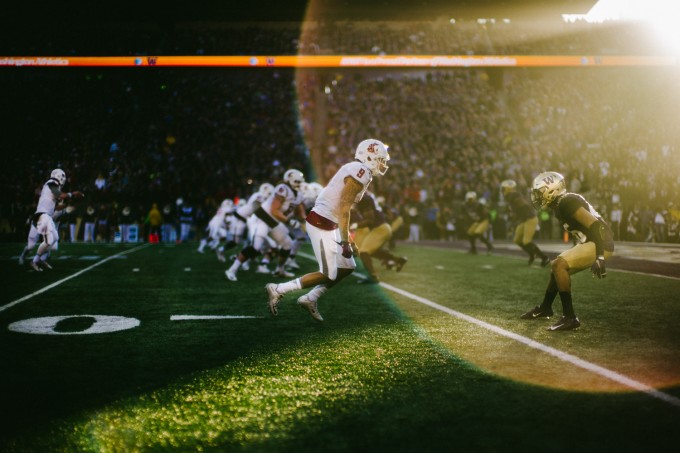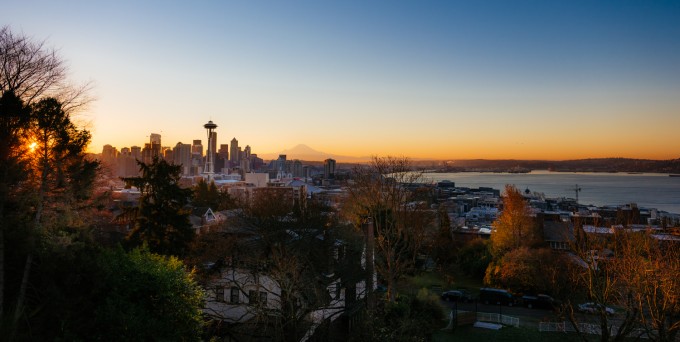 At first glance….
I first caught wind of the SL like many of you, in the weeks preceding its official announcement. Reading the tealeaves and given the recent release of the incredible Leica Q, I presumed that Leica was set to release an interchangeable Q or something of a Q/M hybrid. It only made sense to carve out a niche aimed squarely at Leica's base, that is many of us who enjoy quality craftsmanship coupled with the Joy of photography. Given Leica's install base of rangefinder users, many of us who are not getting any younger, a mirrorless camera, less reliant on the RF focusing mechanism, made sense to permit its users to focus their manual focus lenses with precision while being afforded an opportunity to use newly designed AF lenses. A compact, sleek competitor to steal back those of us, including myself, who had taken to using our M lenses on Sony A-series bodies for a compact solution.
Well, Leica certainly threw most of us a curve ball when they officially announced the SL. At first glance, I was dismissive. Here was a camera, that looked much like an overweight Sony A series body. It seemed boring in its design, offering nothing new that others had not already designed. I was doubtful that it would be ergonomically useful for M lenses. I was uncertain that a camera/lens system using contrast-detect focus only could achieve reliable and quick focus. As much as I love the size and functionality of many Leica cameras, including the M series, I also am a huge fan of a camera's haptics (how it feels in hand) and design cues (how it looks). With the Leica SL, I was far from convinced on first viewing. However, coming from my overwhelmingly positive experience with the incredible Leica Q, I decided to reserve judgment and keep my order in place with Ken Hansen (honestly, one of the best Leica dealers on the planet) to see what Leica had up its sleeve.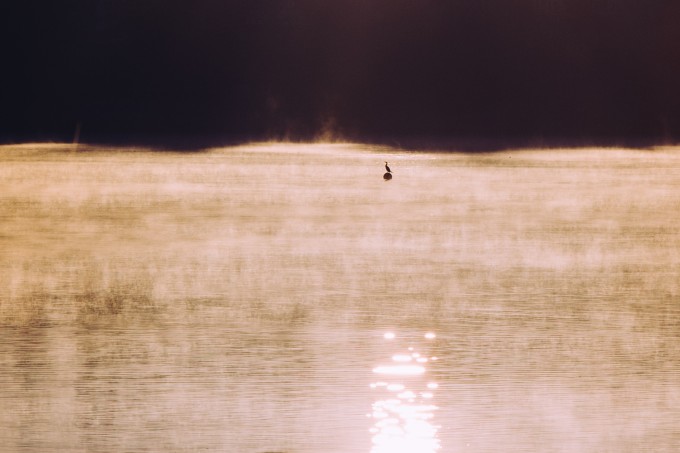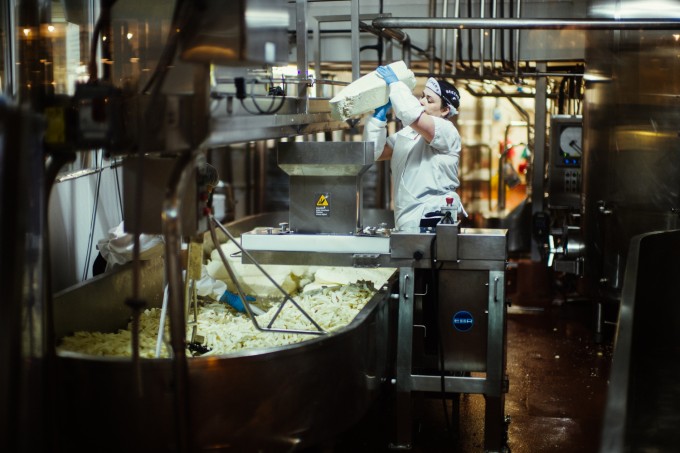 In the weeks that followed, the initial reviews by such great reviewers as Jono Slack, Kristian Dowling, Sean Reid, Jeff Keller (DP Review), Jim Fisher (PC Mag), and Lori Grunin (CNET), who had the privilege of first trying the camera, were overwhelmingly positive Despite its new release, it was never described as a limited first generation product. Very few bugs were encountered, other than those described as issues related to user preference (grip size, for example). The camera was described as operationally fast, built to the highest standard, and remarkably facile as an image-maker.
I was able first to test out the Leica at the Leica Store Bellevue (another great dealer) when the regional representative, Brad Weeks, brought in the camera for a first look. My first impression on holding the camera was…doubt. Yes, on first handling, I admit that I became even more uncertain about the camera. While I found that it was incredibly well built, it felt immediately larger than expected. The body itself is not much bigger than a Leica M, until you factor in its large grip. At first, the grip was a turn off, to be honest, but over time, I have found it to be very well implemented (more on this later). Further, as I attached the SL 24-90 mm lens, the only lens available for the camera on launch, onto the SL, I was daunted by how large the camera felt…It felt like a bulky SLR!!!!
I had given up on such cameras due to size years ago, as I found that I could produce more pleasing images with smaller cameras. Now, here in my hands was Leica's SL (minus the R)…a funny play on words/letters/what have you, but drats, it felt like an SLR. Next up on my concern list was the button system and menu layout. On first handling the camera, I found the lack of clarity and definition around the buttons to be frustrating. I was not sure what buttons to press, or how to press them to get the camera to do what I wanted. I was quickly told how to focus magnify, and then futzed around, taking a few shots, leaving me with an uneasy sense that I was not sure how to use the camera…
Bummer, right?
Well, not exactly. In fact, not at all… Read on…..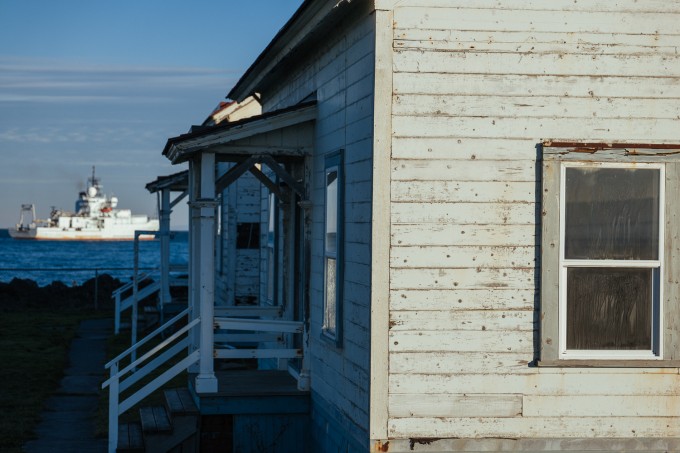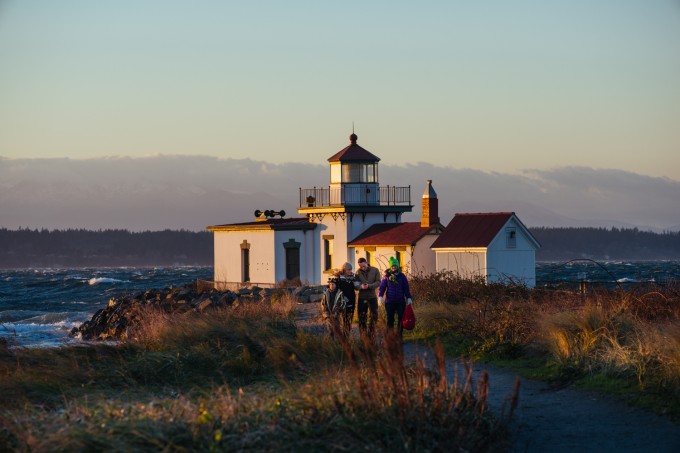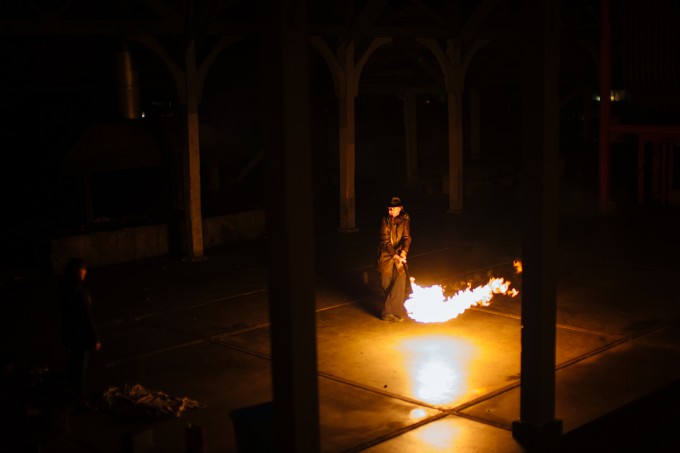 Learning the interface, and giving the camera second chance
I must say that the Leica elves in Wetzlar sure had magic up their sleeves. The more that I ended up using the camera which I first doubted, the more I began to see an output that is a genius of design implementation. Let's get into this a bit more….
Let me come out and say it right away. The Leica SL is not an immediately intuitive camera. However, in the case of useability, all good things come to those who wait and who actually use this camera. At first, I was daunted by the camera's "4 button" (IT's actually got a few more than 4) interface, but as I began to sort the camera out things became clear.
1. Each button has different purposes. A quick push gives you one level of access, primarily allowing you to get into the camera's menus. A LONGER push & hold allows custom assigned tasks to come to light. Even better, one can custom-set each of the button's functions to suit one's user preference. For me, I set the camera's principal 4 back buttons to select: 1) ISO, 2) Exposure Comp, 3) lens selection – to choose what M lens or R lens, if such a lens was not coded), 4) white balance. I set the front black button to select metering mode.
2. The rear scroll wheel, if pressed and held, allows access to P, A, S, M modes. When shooting with M or R lenses, I generally use aperture priority or manual modes (with aperture set to whatever I want). In Aperture priority mode, the camera can be set to recognize the 6-bit coding of a lens and correspondingly set minimal shutter speed to 1/focal length or other options. I personally chose 1/2x-focal length)
3. The top scroll wheel is not active for aperture priority mode with manual lenses, but in manual mode becomes a shutter speed dial. Nice implementation again…
4. The joystick: Another great way to move around in the menu systems, as well as a way to review and zoom through images. It also functions as an AEL button. Now, with an updated firmware, the joystick is repurposed to allow focus magnification with Manual lenses mounted…This is a great update and allows one to use his/her thumb to zoom in without having to use his/her other hand to magnify field of view and achieve critical focus.
5. Menus. Once you get used to moving around in the menus, using both the 4 buttons and the scroll wheel, things become gradually more and more easy.
The Leica SL represents a product of clean, modern, minimalistic design. I found that it took me a few days to adjust to the menu design and layout of the camera, but once set, I have not had to make any changes, save for updating the firmware and thus permitting use of the joystick for focus magnification, making the camera even more pleasurable to use.
In the end, I settled on the following configuration for my assigned custom functions: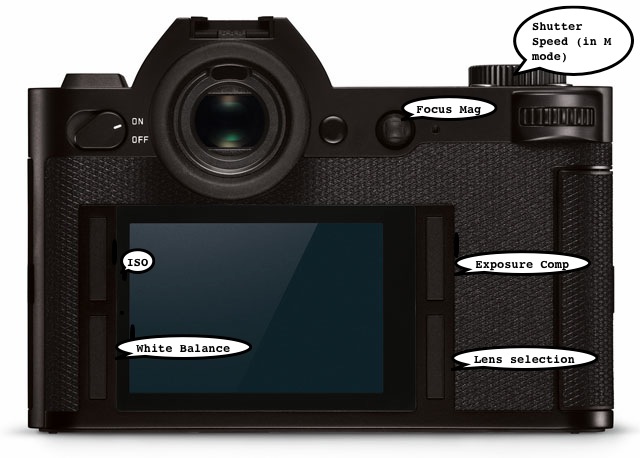 Key feature – the viewfinder
Many of you have experienced the Leica SL's incredible 4.4 megapixel "EyeRes" electronic viewfinder. In my opinion, the SL's viewfinder represents the state of the art as of 2016. In decent light, the viewfinder's refresh rate seems fantastic, and there's no lagginess. Even in low light, the EVF performs admirably. Leica has even implemented a focus aid that many have not talked about. When magnifying the image (when an M or L lens is mounted), the image is artificially brightened. This effective trick is effective even in the lowest of light, and such enables accurate focus with M and R lenses in circumstances in which focusing may not be otherwise achievable.
When you first stare through the EVF, you'll be amazed. It's much like viewing a 4K TV for the first time. The experience is a bit overwhelming, and while it's not quite as clear as looking through an optical viewfinder in good light, the benefits of being able to "see" in any light with the added perk of additional focus aids or shooting information makes the EVF spectacular.
Further, the viewfinder feels HUGE, providing a 0.8x magnification, one of the best available on the market, far surpassing the EVF's produced for Sony and Fuji cameras. Thus, we have a huge viewfinder, capable of providing the user with accurate and precise focus in any light. Might this sound like a great non-rangefinder solution for your M lenses? Um, yes!
On further use with M lenses, I found that I could achieve my post precise focus with lenses with narrow depth of field. Lenses such as the Leica Noctilux, Konica Hexanon 60 mm f/1.2, and all Summilux lenses, have dramatically shallow depth of field that is incredibly easy to focus using the EyeRes view finder. In fact, it could be said that slower lenses with deeper depth of field (particularly wide lenses), take a bit more effort to focus critically, and one should be sure to focus-magnify to confirm critical focus.
Speaking of focusing aids, the EyeRes EVF permits focus peaking. However, when enabled (somewhat awkwardly by selecting different views by quick pressing the bottom right button), focus peaking effects are quite light. For me, using the "red" focus peaking permitted the easiest-to-see focus peaking effect. That being said, I am not sure that most people would need to use focus peaking to confidently achieve focus with their manual focus lenses on the SL. The viewfinder is that good, and the EyeRes viewfinder sees the plane of focus quite easily.
Manual focusing with the SL is a true joy, and the SL's viewfinder is a convincing complement for autofocus composition as well.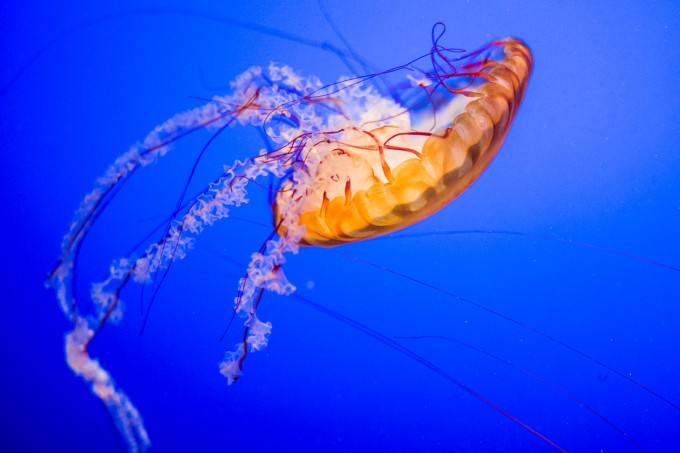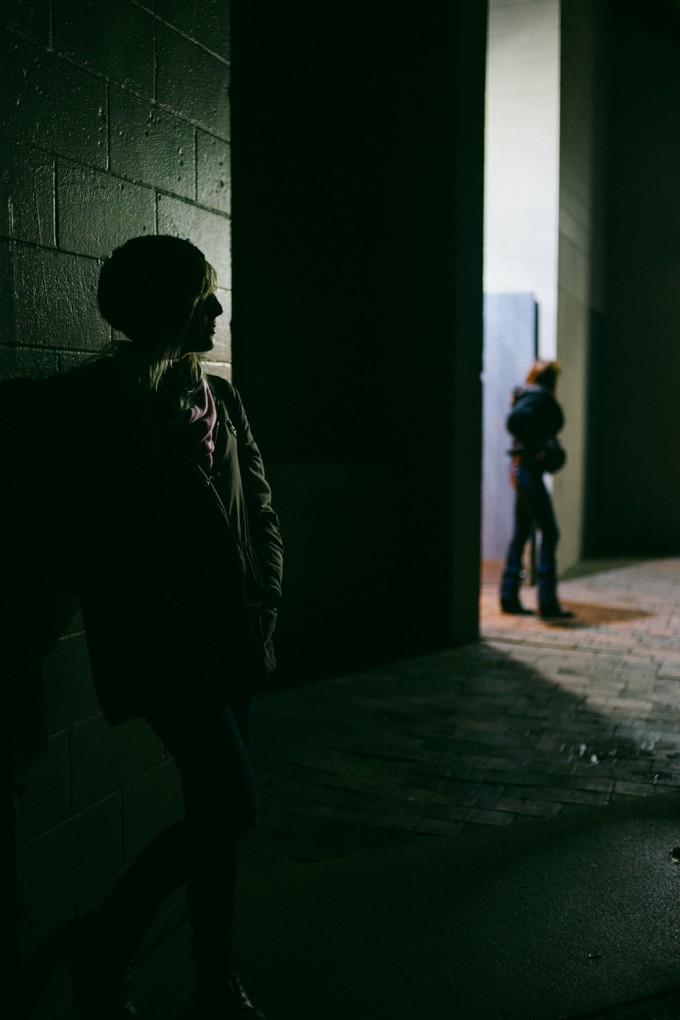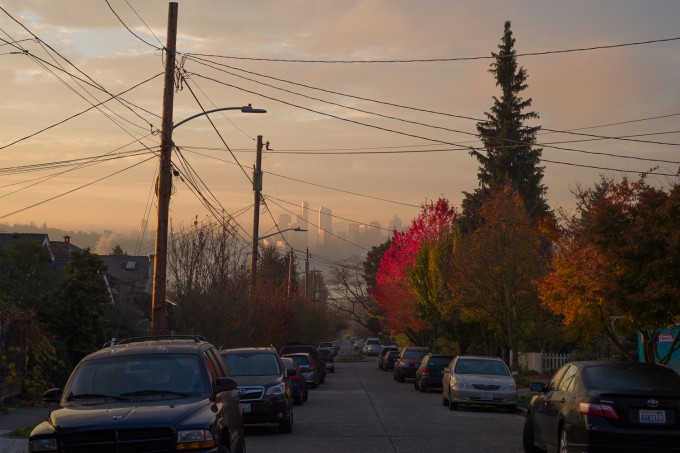 Haptics (How the SL feels in hand with SL, M, and R lenses)
In hand, The Leica SL is a surprisingly comfortable and responsive camera. It's equally nimble working as an autofocus camera, when the SL 24-90 mm lens is mounted, though in this manner, it become a large, hefty camera, very similar in field to most medium size SLR cameras. Thankfully, it's as responsive as most of its SLR cousins, though I'd imagine that a Nikon D3 series or Canon 1D series may be more responsive for sports shooting.
Make no mistake. The SL 24-90 mm f/2.8-4 lens is bulky. It's not terribly heavy, though when mounted on the camera, the set up does feel somewhat front heavy. I certainly do hope that Leica future lens efforts for this system balance somewhat better and are somewhat smaller, though I suspect that Leica is not going for a size win with the SL. The upcoming SL 50 mm f/1.4, which is rumored to be the optically best 50 mm lens ever made, looks rather bulky. Certainly with all of the extra real estate, Leica can really push the performance of these lenses to the bleeding edge.
The camera does change character when using Leica M lenses. Instead of feeling large and voluminous, as it feels with the 24-90, it becomes far more nimble. The SL body in fact occupies a footprint that's not all that dissimilar to a Leica M with half case added (with grip), and thus, after using the camera with M lenses via the M-adapter-T accessory, the camera began to feel like a great option with larger M lenses, such as the Noctilux. Even smaller M lenses, including the 50 mm f/2 APO Summicron, feel like nice fits for the camera, though truth be told, they seem slightly small on this body.
With R lenses, the difference is split. R lenses seem, in many ways, to be a natural fit for the camera. They are mounted using a slightly awkward dual lens adapter setup, coupling the M-adapter T to the R-adapter-M. Doing so then permits access to the R lens menu, which allows the camera to correct appropriately for any lens specific aberrations. Thankfully, the dual adapter set up works well, though I am personally waiting for the R-adapter-SL to be introduced to make things simpler and potentially to enable additional features in ROM lenses. With R lenses mounted, the SL is transformed into a "small SLR" in terms of feel. R lenses seem to be appropriately sized for the SL, particularly its prime lenses, and are a joy to use on this camera. For those of you looking for a more permanent set up for your R lenses, the SL is a far better body for your lenses that the M240 body.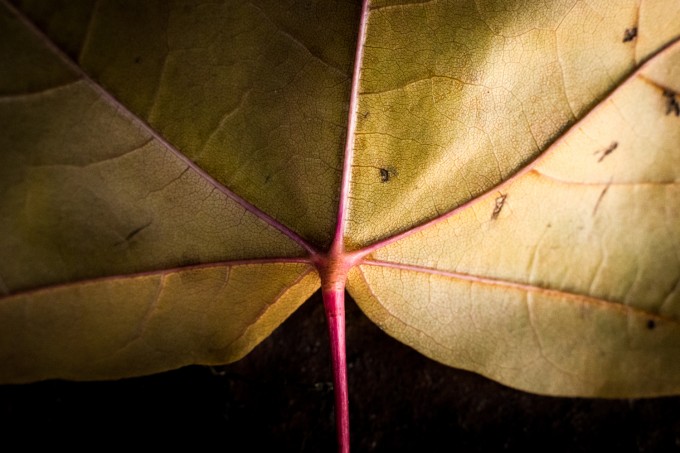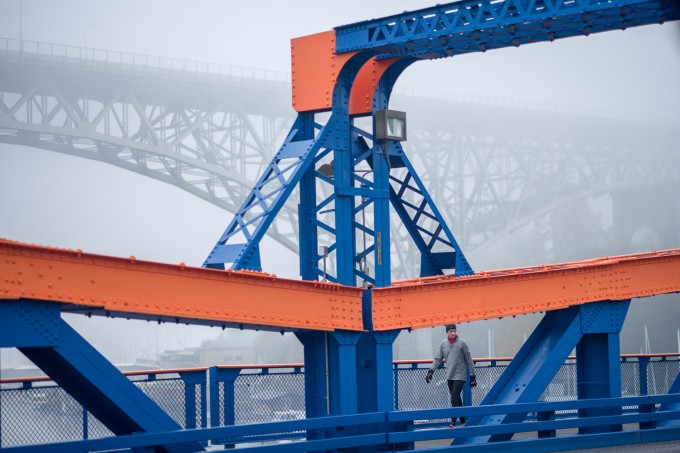 Image quality
So how does the Leica SL perform? How is image quality? I can say convincingly that the camera's sensor performs admirably, producing fantastic, beautiful, natural colors in outdoor/natural light. Some inconsistency is encountered, particularly in skin tones, when certain indoor lighting or mixed lighting is present. Skin tones, as with many digital sensors, tend to take on an orange hue, and the red channel seems overemphasized. Some have commented on a "tomato face" tendency of recent Leica sensors (M240, in particular), and at times, in artificial light, the SL does not escape this. It takes a bit of effort to adjust colors to obtain pleasing skin tones. Yet the possibilities are there. All of that said, I continue to prefer the M9's color palette to the current Leica offerings, but the SL does reasonably well to produce nice colors most of the time.
Such affects are generally abated through careful selection of white balance. The SL adds a nice "Grey Card" white balancing feature which can be very helpful in achieving consistent white balance. Colors coming from the sensor behave much in the same way as output from the Leica Q, and as many have postulated, I suspect that the sensors are very similar or exactly the same.
However, I will say that the high ISO and shadow performance of the SL surpasses the Q, with less banding when underexposures or shadows are lifted. In general, the camera does a great job at suppressing noise or producing tasteful grain-like noise through ISO 3200. At ISO 6400, dynamic range is noticeably decreased, through grain is reasonably controlled and detail remains crisp.
In good light, the SL is a dream camera, producing some of the most natural and convincing images, regardless of lens used. I have used modern and vintage M glass, R lenses, and the SL24-90, and the sensor seems to play quite well with many types of glass from many different eras. In darker, muddier light, the SL tends to perform well through ISO 6400, and I generally have avoided ISO's higher than 6400.
Many of you would ask if I prefer the output of the SL at base ISO to the venerable Leica M9? For me, finally, I have found a camera rivals the M9 in its color and crispness reproduction and sensor that suits me so well for my M lenses. I loved my M9, using it steadily for 5 years, but ultimately moved on to try new gear due to the limitations and issues with the M9's sensor (limited ISO, corrosion). I was first impressed by the output of the Q, and now, I am equally impressed, if not more so, by the SL, which improves upon the Q's sensor performance while performing admirably with SL, M, and R lenses. Colors are natural, and white balance is more consistent than the M9. Images from the SL do pop in that 3 dimensional way, much like M9 files. And to benefit the SL, ISO performance FAR exceeds the M9's CCD sensor output. Summicron lenses are capable in low light. Noctilux lenses can see in the deepest and darkest of nights, in the shadows of this mirrorless world.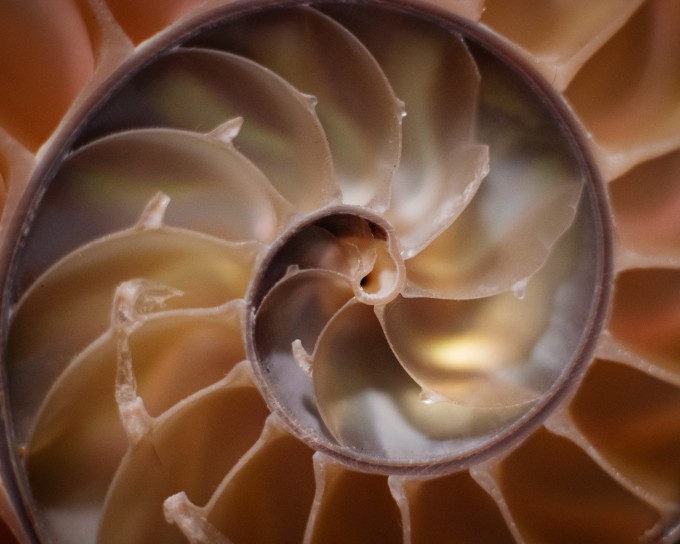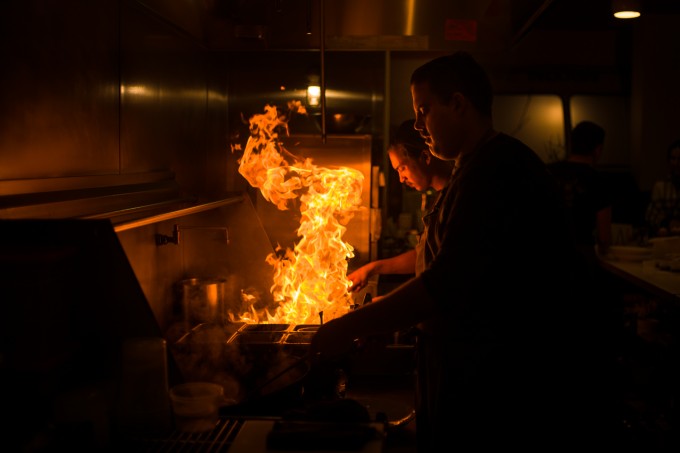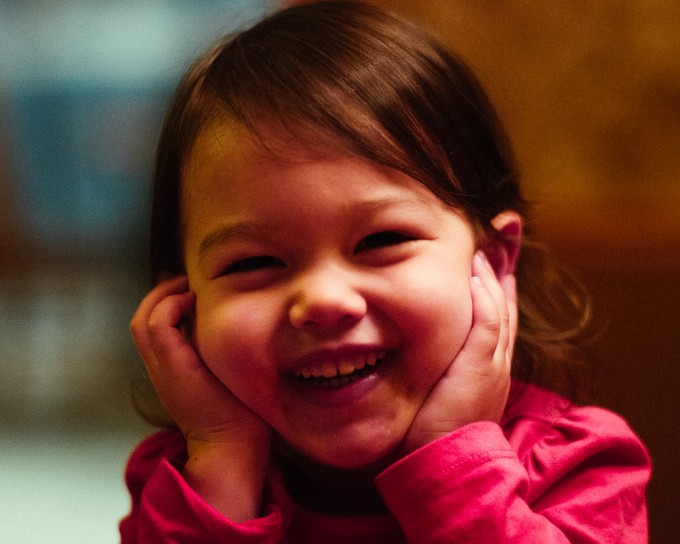 Autofocus performance
The Leica SL achieves accurate autofocus of daily life activities without any issues, as long as a scene is reasonably light with reasonable contrast. I would say that AF is quite convincing in bright light almost all of the time. I have only occasionally had issues achieving infinity focus when shooting low contrast images (such as a hazy horizon), but this is a rare occurrence.
The Leica SL's focus algorithms are challenged by very fast moving subjects coming in and out of plane (such as a sporting event), and I am yet to be sold on the camera as an autofocus option for fast moving sports (US football, soccer, basketball) That being said, it's quite possible that my own technique is the limiting factor, though my hit rate, using both AF-S and AF-C, with various frame rates, was variable at best. I suspect that for slower moving action (such as fashion shows, slower moving sports, and weddings). Ultimately, I do not believe that the SL is designed with sports photographers in mind. After all, how many sports photographers would shoot a 1 lens rig (24-90 is all that's available) at a 12,800 price tag? Not many that I know, especially when Canon and Nikon offer so many more options.
That being said, there are many professionals who will adore the SL and will find its autofocus capabilities to be exemplary. I suspect that the camera may well be aimed at professional wedding photographers, particularly those who can afford an expensive rig. Destination photographers and fashion photographers would be likely added targets. In fact, most pros that have invested in a Leica S system may well be suited for using the SL as a back up or second body, particularly when an S lens adapter is made available.
All in all, I have found autofocus performance with the Leica SL and 24-90 to be more than adequate for most shooting circumstances, save very fast moving sports in which the action is unpredictably moving in and out of the plane of focus.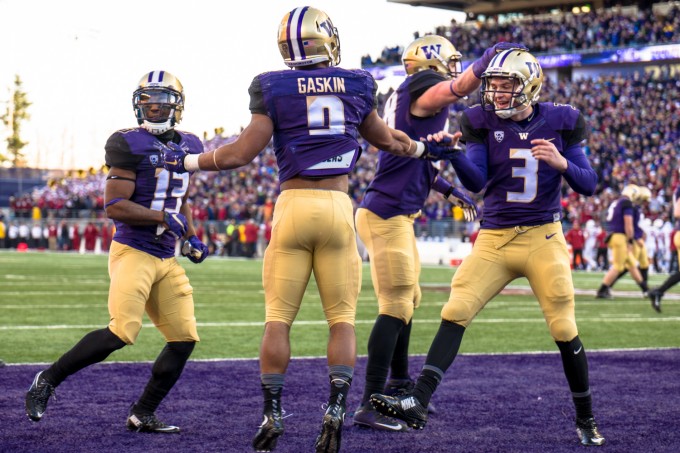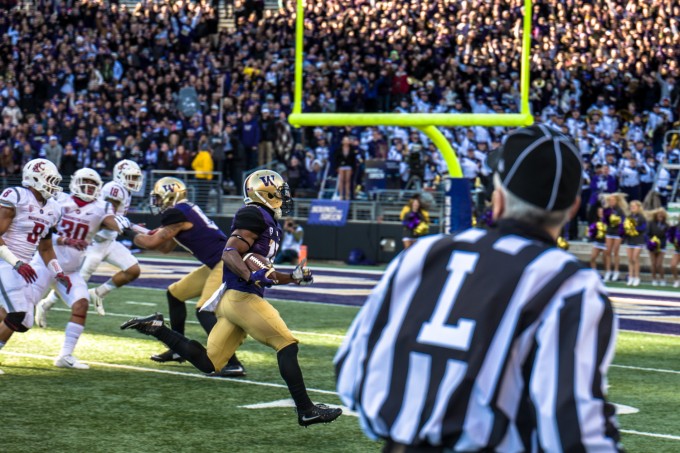 SL lens performance
While I can honestly say the the SL 24-90 lens deserves its own review, I will say that performance of the SL is equal to having a selection of primes within the focal length range. If you are willing to live with the size of the SL 24-90 and its variable and somewhat slow aperture, the lens produces incredible results on the SL, with pleasing out of focus (bokeh) areas and critically sharp in-focus areas (save at 90 mm, were there's a subtle drop off in sharpness, which I'd call minor).
A camera with Multiple Personalities
The Leica SL is truly a camera with multiple personalities, depending on what system of lenses is employed on the camera. As mentioned earlier, the system feels very much like a pro SLR rig when the 24-90 lens is used. I can see this as a perfect camera set up for wedding and landscape or wildlife photographers, who benefit from weather sealing, fast autofocus, and incredibly image quality of the SL lens.
The camera becomes a "big" M camera when using M lenses. With R lenses, the camera feels like a compact SLR.
As mentioned above, performance of the Leica SL 24-90 mm lens is admirable. Similarly, Leica M lenses perform very well on the SL, and I have yet to see any images, which would have been improved by using the M240/9/Monochrom sensor, in terms of edge performance. I have found that using the SL with M lenses provides a different, yet equally effective way of seeing the world with M lenses. Many will prefer the rangefinder focusing method, particularly those with good eye sight and familiary with RF focusing, but for most others, it will be easier to focus your M lenses on an SL body with far more consistency.
R lenses perform equally well. To date, I have tested the 50 summicron R, the 80-200 Vario Elmar f/4, the 60 mm f/2.8 Macro-Elmarit R, and the 180 mm f/3.4 APO-Telyt lenses. Leica R lenses are known to be exemplary performers and will surely do well on this 24 megapixel sensor, which does not stretch the lesnes' resolving powers to the max. Given the telecentric design of R lenses, they are likely to perform marginally better at the corners than M lenses, though many, including Sean Reid and Jono Slack, have tested M lenses and found them to perform well on the SL (and not as well on Sony full frame bodies).
All in all, the Leica SL performs admirable in all of these venues. It's truly Leica's bridge camera, allowing users to tie many systems together, use any number of lenses on the body with adequate to admirable performance. Leica should be applauded for managing such a feat in a body that's designed to be its own high performance pro camera. Color me impressed…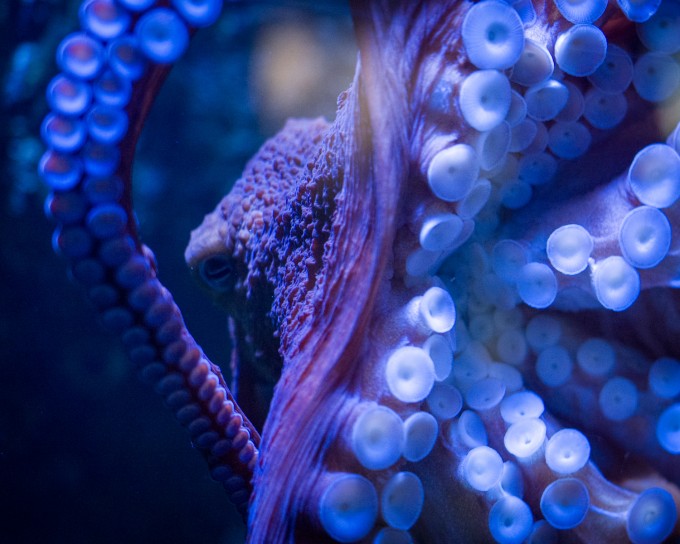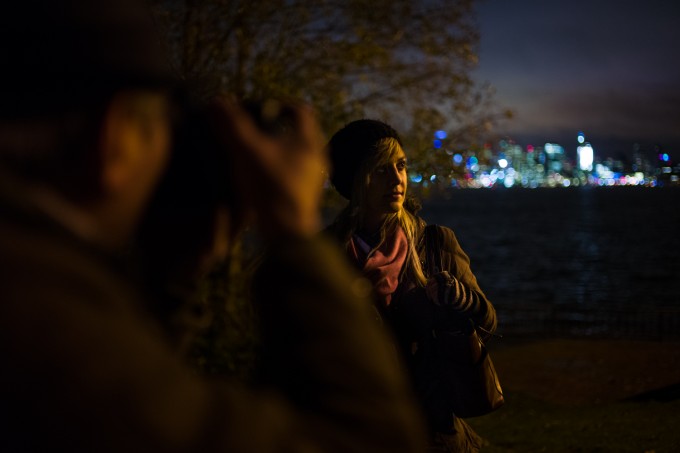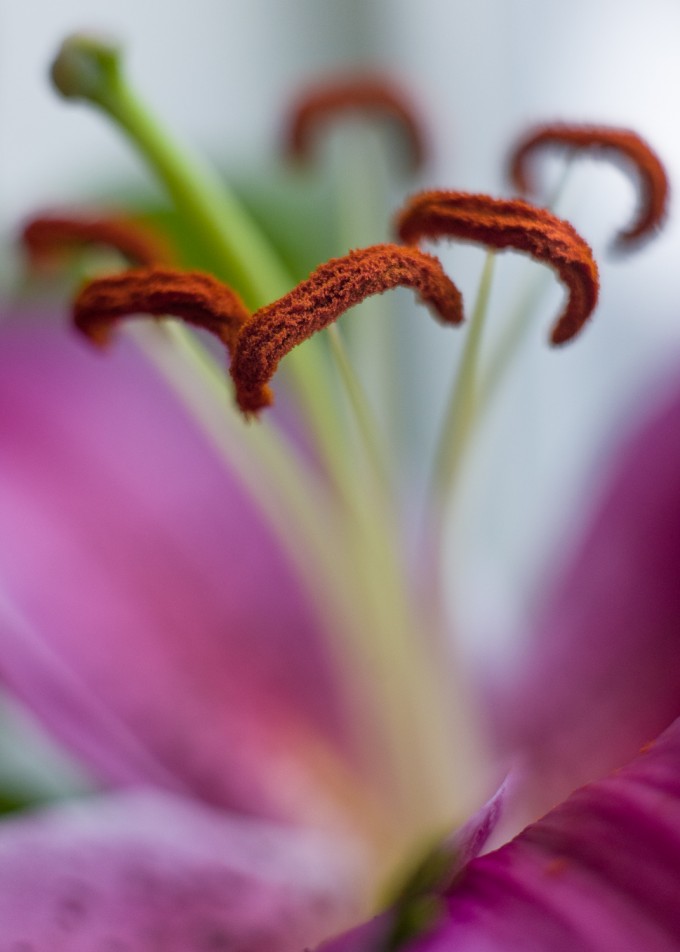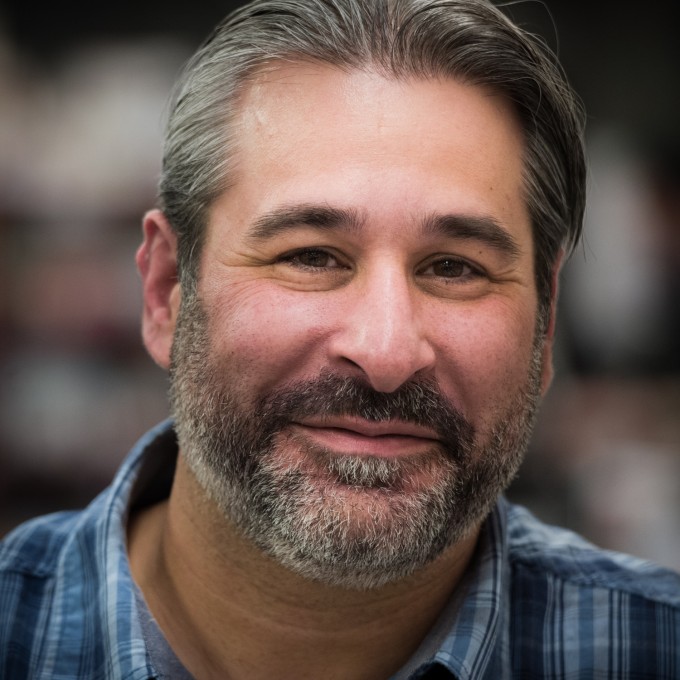 Who is this camera for?
I can see the Leica SL as an appealing camera for several types of customers.
1. Leica brand loyalists who wish for a bridge camera with the Leica badge
2. Individuals with reduced eye-sight and a large install of M lenses or R lenses
3. Previously abandoned R lens users
4. Wealthy amateurs or pros who want the Leica brand in a pro rig
5. Leica S users wanting a second body
6. Individuals not pleased with M240 image rendering (preferring the M9's rendering…this camera is closer to that)
7. Landscape and destination photographers who benefit from weather sealing
8. Wedding photographers seeking brand identity and the highest possible IQ
Ultimately, the market will dictate the case regarding who the SL is aimed at. I consider myself to be a Leica brand loyalist, and I am a dedicated M camera shooter. My eyesight (so far) is fine, and I don't have a large install of M lenses. I occasionally shoot professionally, but most of what I shoot is for my own pleasure. Leica's are my one life's guilty pleasure, and thus, I am inclined to try what they offer as long as their offerings provide a new appeal. The Leica SL is a camera with great appeal, a camera that will likely grow on you with time. I imagine that a mature SL line may eventually steal some M users, but at the end of the day, may create more fans of the Leica brand by offering a camera that's capable of broad appeal and impressive functionality.
Pros
1. Incredible EyeRes EVF – 4.4 megapixels, 0.8x magnification, minimal lag – best in class (for now)
2. Build quality – Built like a tank
3. Weather sealed for use in all conditions (with SL lens mounted)
4. "Jack-of-all-trades camera" – Can take M, R, SL, Cine and eventually S lenses. Works well in many settings, using different approaches to imaging focus and composition.
5. Clean interface (once you are used to it)
6. Color reproduction, particularly in natural light
7. Robust high ISO images.
Cons
1. Bulky if thought of as an M camera replacement
2. Grip may not suit everyone. Best for big hands
3. Haptics with small M lenses is a bit unusual, though functional
4. Learning curve. The camera is not immediately intuitive
5. Very limited native lens selection
Pride of Ownership
Over the years, I have owned and used many camera systems from many manufacturers. Each camera that I have used has had its merits and weaknesses, and some have engendered an intense pride in ownership, given a number of factors that made me excited and motivated to take photos. For me, the ultimate example of such a camera for me was the original M Monochrom. I found intense joy from this camera, as it both challenged and inspired me to become a better photographer. I was and am proud to own one, and when showing off photos taken with the camera, I will happy report that the image was made with this camera.
Each camera engenders a joy of ownership for different reasons. It's the rare camera that engenders a pride of ownership. The Leica SL is such a camera. When you use it, you feel the confident build of the camera. You experience the detail and effort that was put into designing a tool for you, the photographer. You sense the history of the Leica brand as it stands by this product, with Leica's incredibly rich history to back up and substantiate the camera's existence. Yes, the Leica SL is a 1st generation product. While it may be the natural successor to the Leica R system, it's really a unique system with its own strengths and weaknesses. Sure, it's not as compact as an M system camera. Yet, it uses M lenses with aplomb. Sure, it does not have the R system's amazing optical viewfinders, but this mirrorless camera offers a novel way of seeing, with a clarity not seen before. The fact that you can use literally any Leica lens within Leica's own ecosystem engenders further confidence that this is a camera that has enormous capabilities. In your hand will be a camera that can handle many styles, many perspectives. IT can serve as a color solution for your M lenses. It can serve to give re-birth to your dormant R lenses. The SL 24-90 may be the best performing normal zoom lens ever designed.
All in all, I am proud to own the Leica SL. I am excited to present the images here as representations of how the camera has inspired me. I am sure that if you elect to pay the steep price for this camera, you will be similarly motivated to go out and shoot, and that you will be impressed by the results coming from the camera. I hope to see you out and about, Leica SL in hand. Ready!….Aim!….Image Capture!
Best,
Ashwin