The Sony Rx1R Mark II: Ballet, Bikinis, The President and More!
By Joe Marquez
Over the past couple of weeks I've been quite busy with a number of shoots including photographing The Nutcracker ballet in Honolulu. During this time I've tried to incorporate the new Sony RX1RM2 into my workflow to test if it works for me. This is not a review, but rather an opportunity to provide my initial impression while using this camera and share a number of photographs. In the future you can see more of my Sony photographs at www.thesmokingcamera.com.
Overall, I am pleased with the improvements over the first generation Rx1 (which I sold about a year ago). In particular the autofocus speed is substantial. Sony claims a 30% increase, but I'm not sure I can quantify the improvement. The first generation camera struggled with ballerinas in low light. The new version is much improved and now focuses on moving dancers even in poor lighting. I've included a number of black and white ballet rehearsal photos – all shot wide open at f2 and all at iso 3200.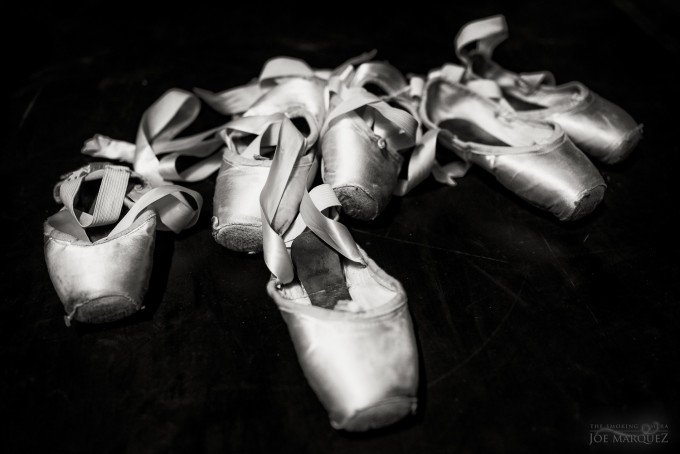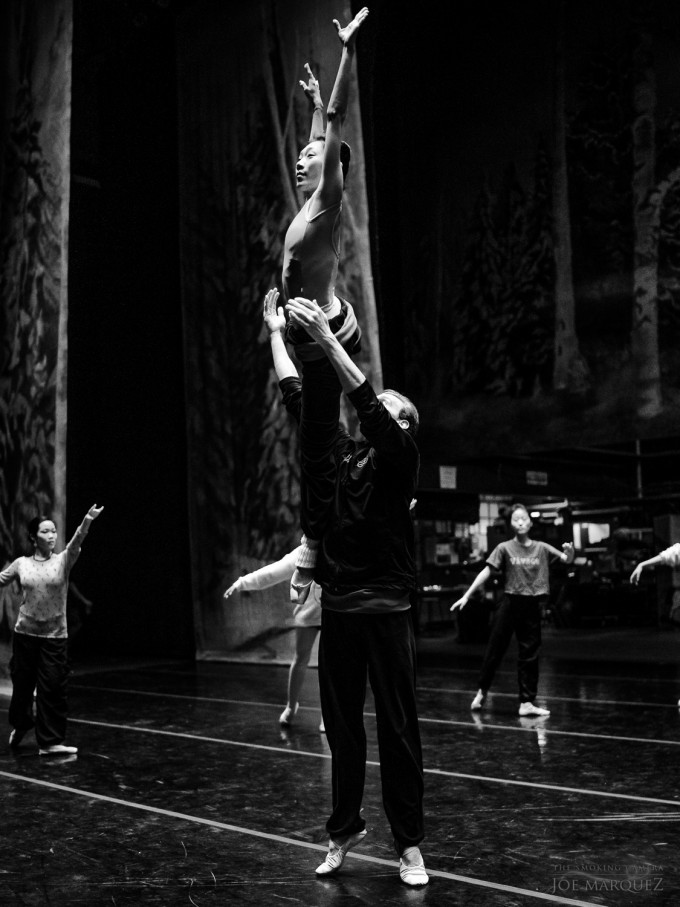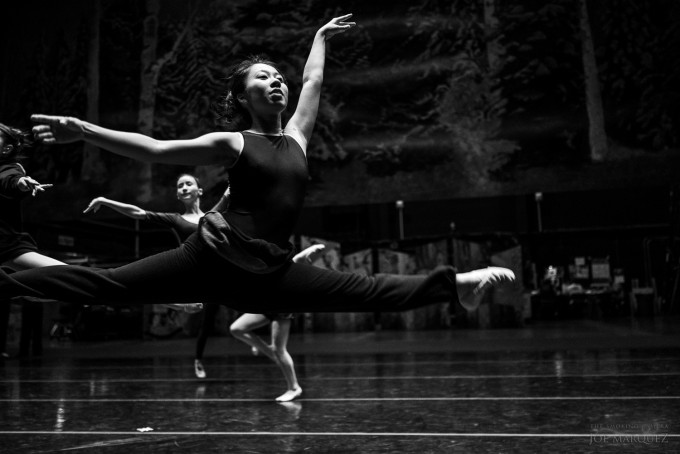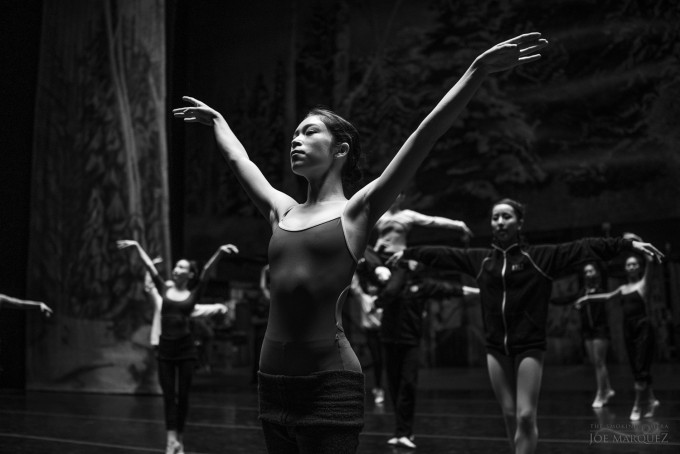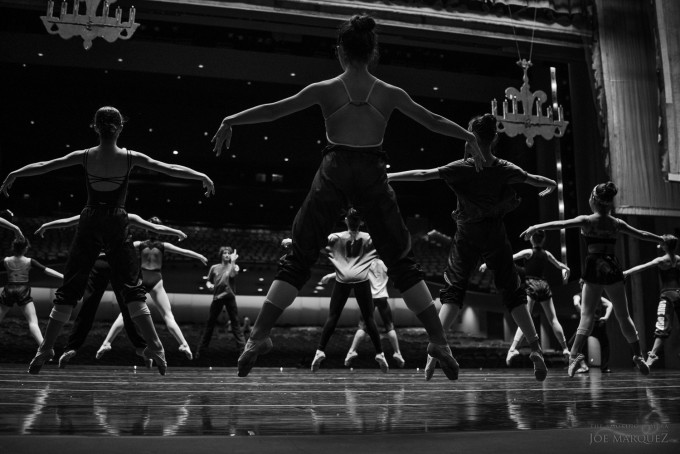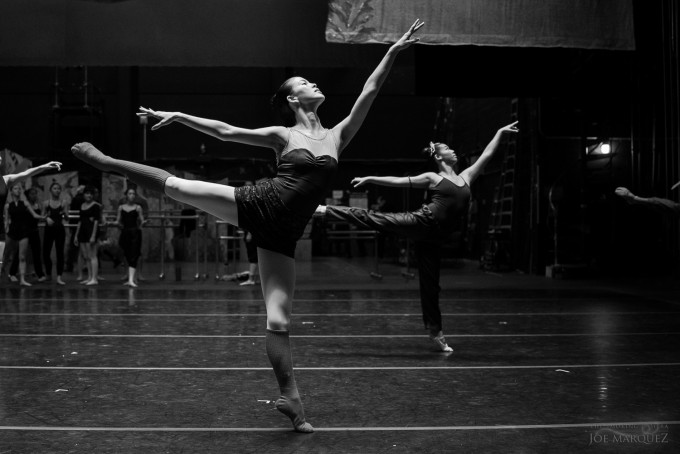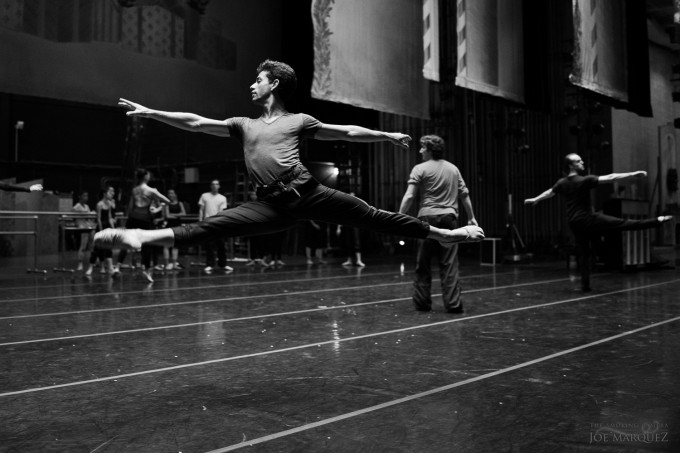 The tilt-able LCD screen is a bonus as I am able to easily compose low angle shots. In fact I had to stop myself from shooting so low and try out the retractable electronic viewfinder. At first glance the built-in EVF seems a bit toy-like, but I found it more than adequate. It is bright, responsive and easy to put away when not needed.
Face detection and Eye AF are very useful features. When turned on I can concentrate on composing the image and confidently allow the camera to handle focusing.
Image quality is superb as one would expect and I have no problem getting sharp, detailed images wide open. The Zeiss Sonnar T* lens is easily on par with my Sigma 35mm 1.4 Art lens on a Nikon DSLR – with a substantial weight savings.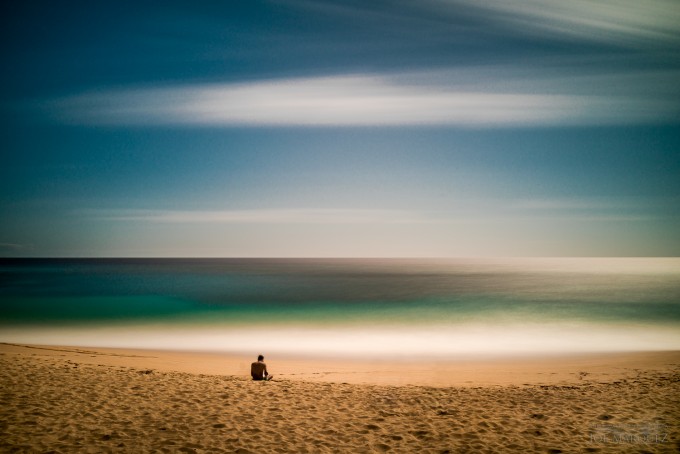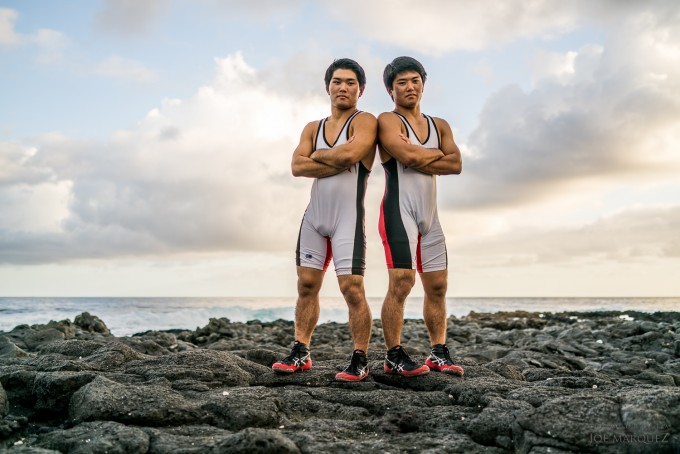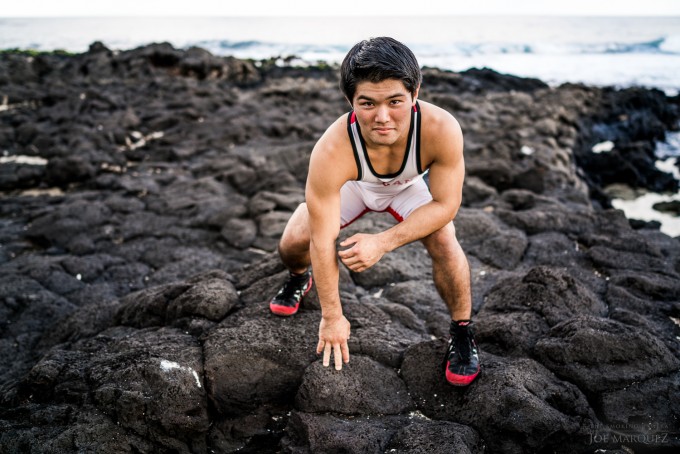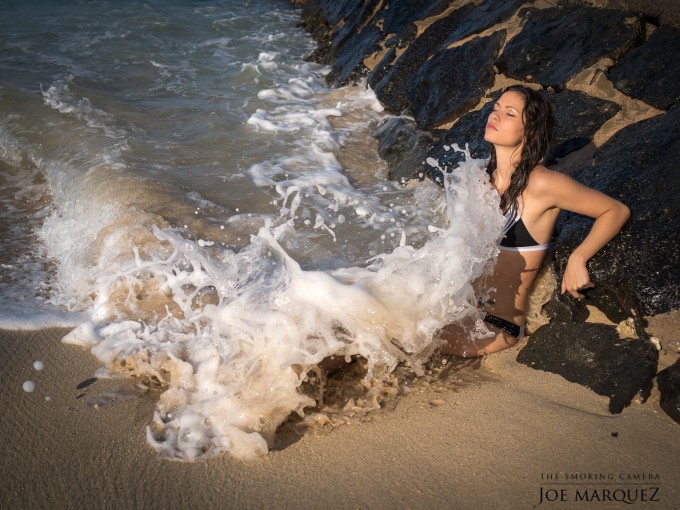 And the Sony is so small and light I am able to carry it around my neck at the same time I have a DSLR attached to a 70-200mm or 85mm 1.4 lens around my shoulder. This gives me focal length flexibility without having to carry two DSLRs or change a lens in the middle of a shoot. This was my setup at a couple of beach photoshoots and when President Obama shook hands with a small crowd (I've always wanted to use this oxymoron) while vacationing on Oahu. My guess is this is the first time The President has been photographed with the Sony RX1RM2.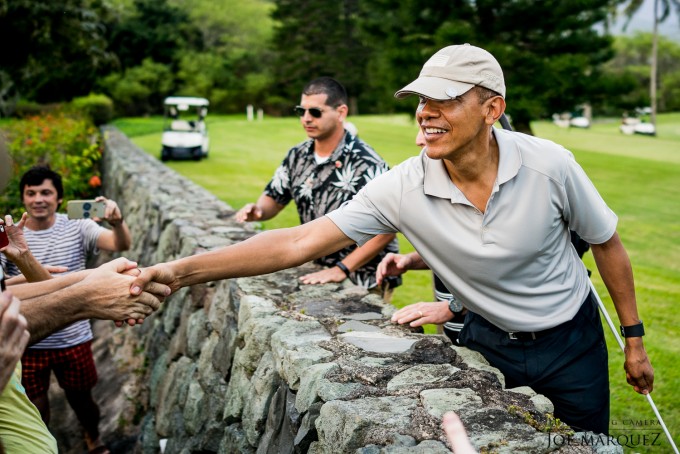 At a recent shoot I attached a Nikon Sb-800 strobe to the hotshoe via an older inexpensive sc-17 cable. This setup worked flawlessly and potentially gives me a small lightweight off-camera flash solution at future events when I need or want super high quality images. Of course I will be limited to manual flash adjustments but I can live with that.
And finally, I have to do more testing to determine if the new Sony is workable as a very long exposure rig (several minutes). My initial images contain a significant number of hot pixels that require post work, but it is so tempting to have this lovely lens in font of 42 megapixels for long artistic exposures.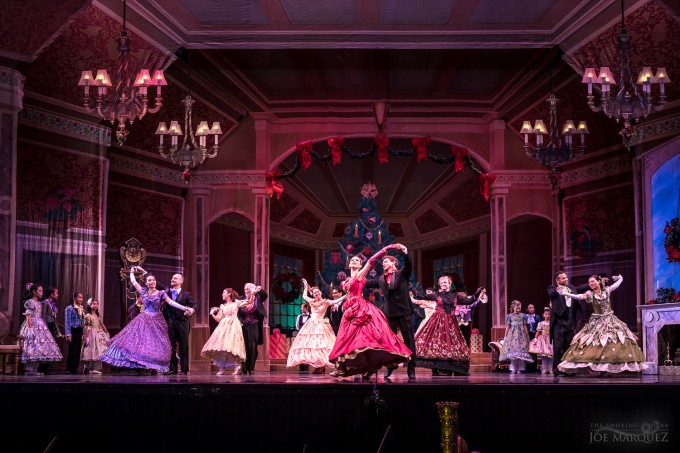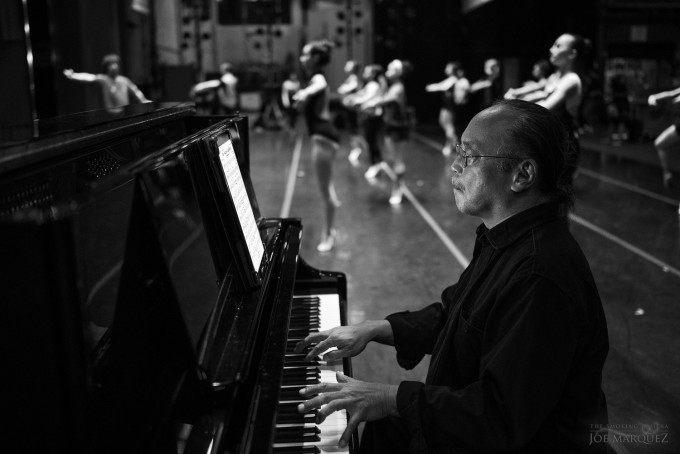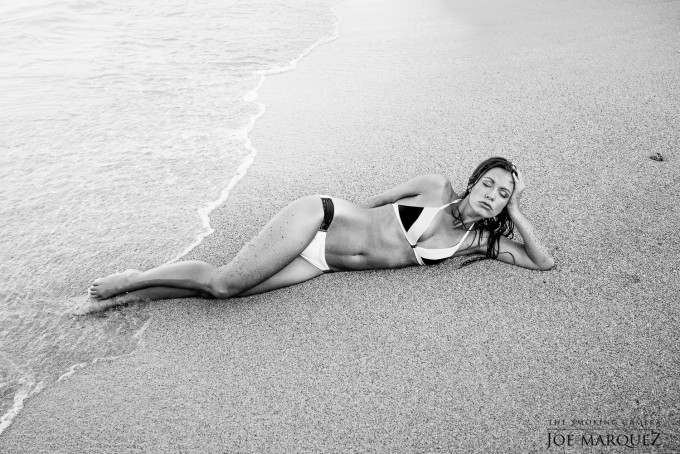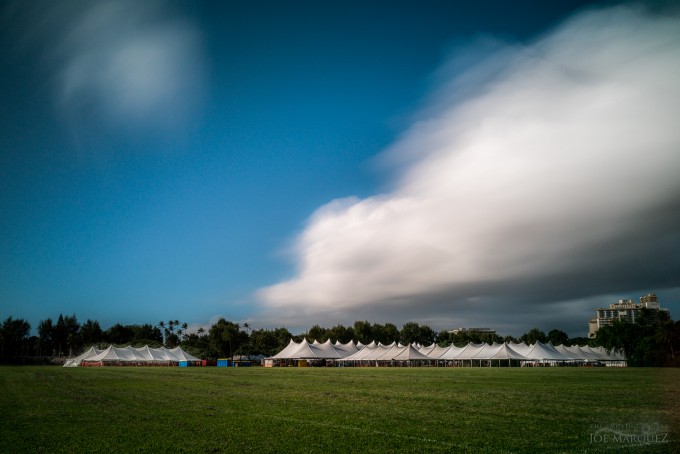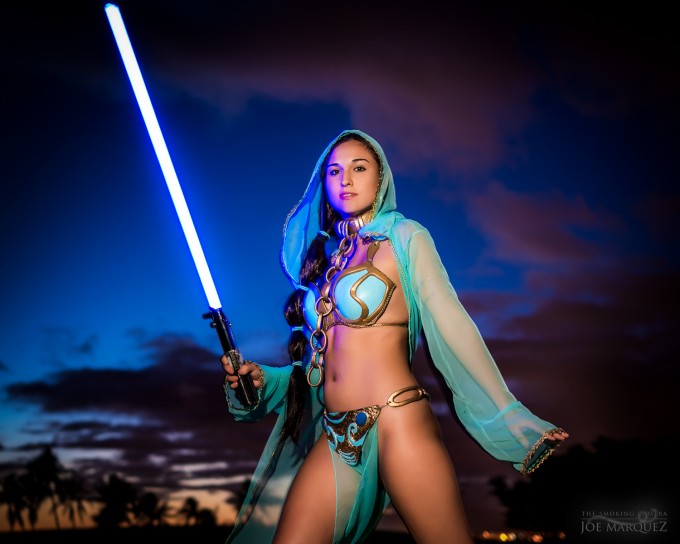 Although I'm pleased with the improvements I do find the camera a bit sluggish and I'm not able to make quick adjustments when shooting fast action. Of course this could be attributed to the large files and my lack of familiarity with Sony's menu system and controls. Also, I wish there was a way to simultaneously keep Eye AF on while using the AEL button as an AF-ON equivalent. Just saying.
In conclusion, the Sony RX1RM2 has been a nice upgrade for me and I plan to carry it along on future assignments, shoots and just for fun. Happy holidays to all.