Heavy Metal Leica Head. The Leica Q in Concert. 
By Daniel Ciric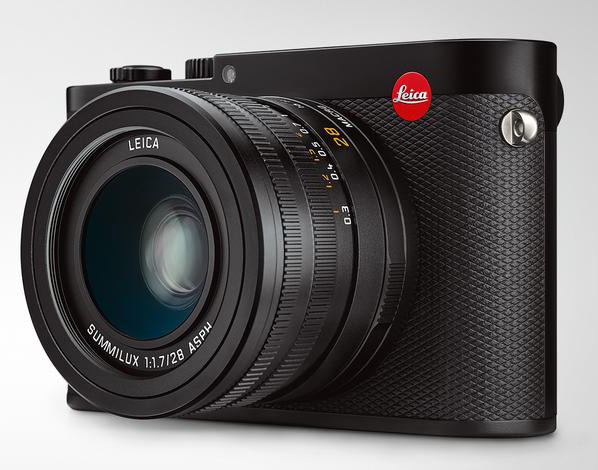 Yes that`s a term .. at least for me. I love Heavy Metal and all types of music that go in that direction. I also love Leica Cameras. So what's the best way to combine that? Correct, music (in this case concert) photography with a Leica (Q). It's very rare to see concert shooters walking around with expensive Leicas, especially at Metal or Hardcore shows, as these concerts get pretty intense sometimes and when you end up in the moshpit you definitely don't want to have big, expensive and fragile camera equipment with you. The Leica Q is a good compromise. I am a tall and "beefy" guy and I know how to use my elbows, plus the Leica Q is so small that its easy to stay in the pit, shoot photos and not get your camera knocked out of your hands.
My Settings for a Concert on my Leica Q:
First of all .. GO MANUAL! It's technically not possible that the camera understands what shots you want to get, especially at a concert.
Aperture
Wide open. The Q offers here an incredible 1.7 Aperture!
ISO
I usually start at 1600 and adapt according to the show. When the light gets super bride I take advantage of that and go down to around ISO 400 and if I have bad luck with the lighting I can always go up to 6400 without any trouble.
Shutter speed
Similar story. I start at 1/100 and adapt to the movement of the artists. Some hardcore bands move and jump around like crazy and when I want to capture that properly and freeze the action I have to go up to at least 1/200
Metering Mode
I personally switch around between the three modes on the Q as the light is always changing and is totally different at each show.
Autofocus
You have to go with AF-C (continuous) and it works great on the Q!
White balance
I always shoot auto white balance. With concert photography white balance has to be fixed in post. That's my opinion at least.
RAW (DNG) or JPEG?
With the Q I always shoot DNG-JPEG. I love to have control of a RAW (DNG) file. I personally don't need the JPEGS, which annoys me a little bit, but I think/hope that Leica will fix this with a firmware update so I can shoot just DNG files.
OIS (Optical Image Stabilisation)
In my case of (really, really crazy) concert photography I leave it off. I tried to use it with OIS on, but for me personally I get better results when it's turned off.
Why the Q for concerts?
I LOVE the simplicity! I also shoot with a Sony a6000, which has so many gadgets and settings that no serious shooter needs. The Q has exactly what I need. No less and no more and I just love that! Some people don't care about these things, but I do. Maybe because of my Media Design background where I also try to be as efficient and simple as possible. The switch from single to continuous shooting is so amazing and easy going. It can be turned on without looking, which is very good and bad lighting at a show. The singer starts to jump around and you want to capture more photos to get that "one shot" and I just pull a little bit with my finger and there you go! The Shutter speed dial is also super good to use in bad lighting conditions. At a concert you have to use your camera without moving it from your eye and the only time I have to this with the Q is to change the ISO, which is totally fine and an "alright" compromise. I personally work a lot more with the shutter speed during a show. Using the Q at a Metal show is so intuitive, that it almost hurts me when I have to use my Sony (don't get me wrong, I LOVE the a6000 and I will keep it until it dies, but the Q just makes more sense to me).
To quote Steve "This camera just makes me want to go out and shoot photos". Of course I do have my requirements like a full-frame sensor, wide aperture and stuff like that, but when a camera makes me get off the couch and go photograph some crazy metal heads is a good camera to me. I am a Sony freak and I always used Sonys, but no Sony I was ever using gave me that feeling. If my finances would allow it I would replace all my Sonys with the Leica SL with some lenses to never lose that "I wanna get something done" feeling. Maybe that's why I sometimes go out to shows JUST with the Q without the backup of one of my Sonys.
Sony, please don't hate me .. I will always be your friend! 🙂
What I also love is the crop button. Of course the photos are just cropped when you use it, which you could do easily in post, but it really gives me the feeling of having 3 lenses with me. I also don't need to mention the quality build. "Made in Germany" .. I think that says it all. It just feels so amazing and just RIGHT to hold it and use it as much as I can. I just love that camera.
I found some blogs, where editors say that Q is not for everyone, which is true. It has a 28 mm lens, which is not very common and many people don't know how to handle that I guess. There are also some smaller flaws, which are pretty easy to fix with a firmware update and hopefully it will come at some point! All in all it's THE PERFECT CAMERA for me as a concert photographer and someone who loves to have a small, black and sexy camera with a red dot on it to capture the life on the streets as well.