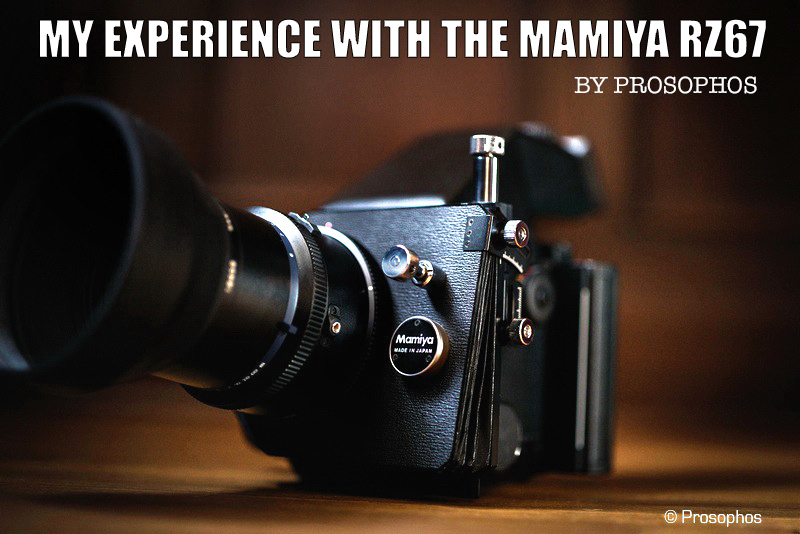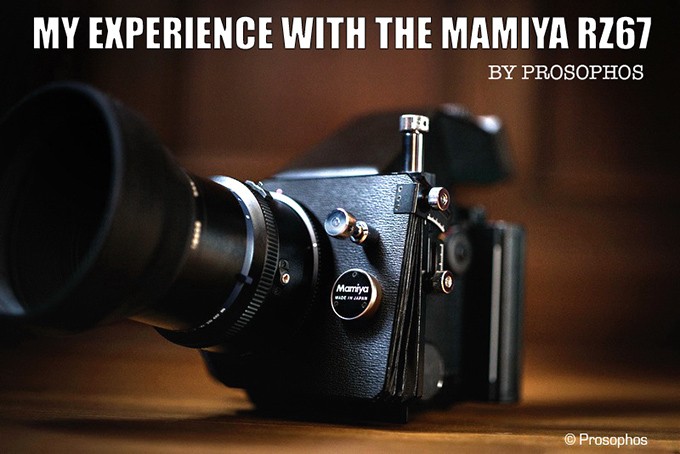 My experience with the Mamiya RZ67
By Prosophos  – See his website at www.Prosophos.com
Happy New Year to my fellow photography enthusiasts! To start off 2016, I thought it would be nice to put together a brief post and contribute back to the inspiring community that my good friend Steve Huff has worked hard to build and sustain. In the past, I've written about using the Leica M9 to photograph children's sports  and family vacations . Similarly, I've written about the Leica M3 in the same context.
This time around, I thought I would switch gear(s), so to speak, and discuss something completely different… the Mamiya RZ67.
The Mamiya RZ67
Yes indeed, a discontinued medium format film camera.
Did I mention it's 2016?
(Let's proceed anyway.)
Now, you may notice something different about this camera vs. the previous gear I've used: it's, um, ever-so-slightly… bigger.
Well, it's not just bigger – it's a whole lot bigger.
In fact, when I first decided a few years ago to purchase a used RZ67, I thought for sure I had made a big mistake. Besides being a lot larger and heavier than anything I'd previously used, it was decidedly slower. For a photographer who enjoys photographing Life's Little Moments, I was embarking on a journey that would likely limit me to photographing Life's Lagging Moments.
So why did I ever consider the RZ67?
The answer lies partly in the fact that I really enjoy creating images with film (something about the way the light is captured on this venerable medium that is simply wonderful), and medium format has always been a kind-of a "Holy Grail" format for me.
You see, I grew up in the pre-digital camera era where "real photographers" used medium format. Silly notion, I know, since many of the best images I've seen have been created on 35mm film (and 35mm digital) and these days impressive images are created using iPhones. Still, it was a mental block for me that I needed to push through. I had to scratch that itch, climb my personal Mt. Everest, (insert your favourite cliché here) and dive into medium format.
The rest of the answer has to do with my view that photographing family and friends is an important and worthwhile pursuit (http://www.stevehuffphoto.com/2012/04/02/photographing-your-family-with-the-best-photo-equipment-you-can-afford-by-peter-prosophos/ ). My research on the Mamiya RZ67 had brought me to the realization that images from this camera had a special quality to them that I suspected – beyond the inputs provided by the camera, lenses, and of course photographer – was attributable to the larger "sensor" size. I wanted to harness the qualities of this larger sensor to create images of my loved ones.
How large a "sensor" does a medium format film camera (like the RZ67) have vs. digital "full frame" cameras (or even medium format digital cameras)?
Here's a graphic I put together to give you an idea: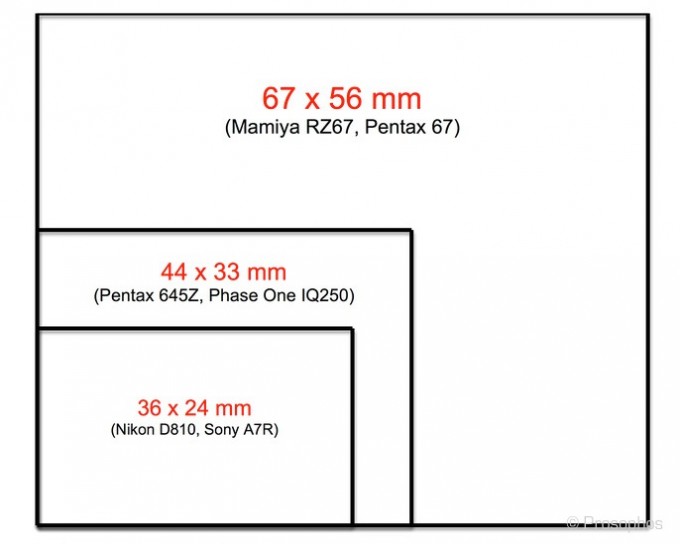 Now, not too long ago, 36MP digital sensors were introduced into 35mm (full frame) cameras. Not too long after that, many photographers concluded that these pixel-rich 35mm cameras out-resolved medium-format film cameras and rivaled even medium format digital cameras. That may or may not be true, but the resolution in an image vs. the overall "look" of the image are very different concepts, and the "look" you get out of a larger sensor is perceptively different: the tonal transitions are subtler, the separation of subject matter from the background is more natural, and the overall rendering is somehow "more grand", especially in the context of portraiture.
…and this brings me back to what I wanted to accomplish with the Mamiya RZ67: to create images of my family and friends that were imbued with a quality I couldn't replicate with either 35mm digital or 35mm film.
Did I succeed?
I'll let you judge. We all see things differently, figuratively and literally, so I don't expect everyone to agree.
Finally, since I prominently feature the name of my camera – the Mamiya RZ67 – in the title of this post, I suppose I should provide some information about it. However, getting into technical details would be beyond the intended scope of this post, so I won't discuss any of that here.
What I will say is this: contrary to my initial apprehension, I've found this camera a joy to use. The RZ67 was obviously designed for photographers and it's clearly engineered to mitigate the sometimes foolish things we do to mess up shots and ruin rolls of film. With this camera it's difficult to get into any sort of trouble because it is virtually fool-proof.
I wish all modern cameras were as thoughtfully designed.
It's a large camera for sure, but it's modular, allowing you to switch film backs and lenses and viewfinders and film orientation, and so on… on the fly. But, it never gets in the way of the photographer and in the end he/she is left unencumbered to click the shutter and get the shot.
I've unfairly limited most of the discussion above to the Mamiya's sensor size, but I would be remiss if I didn't comment a little about the Mamiya 110/2.8 lens I use. Simply put, it is my favourite lens for portraiture. Combined with the built-in bellows function of the RZ67 – which allows you to get really close to your subject – it's a portrait photographer's dream.
Currently, you can pick up the gear I use for the price of a digital compact, so if you're even remotely interested, I would certainly recommend that you "go for it".
And now, some images.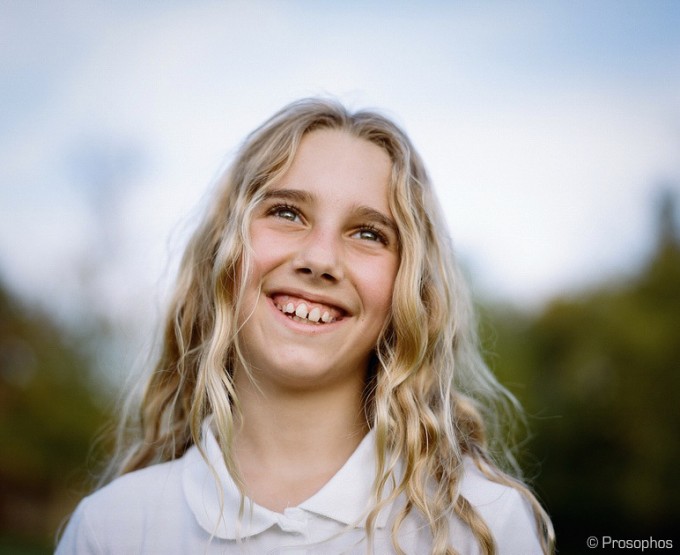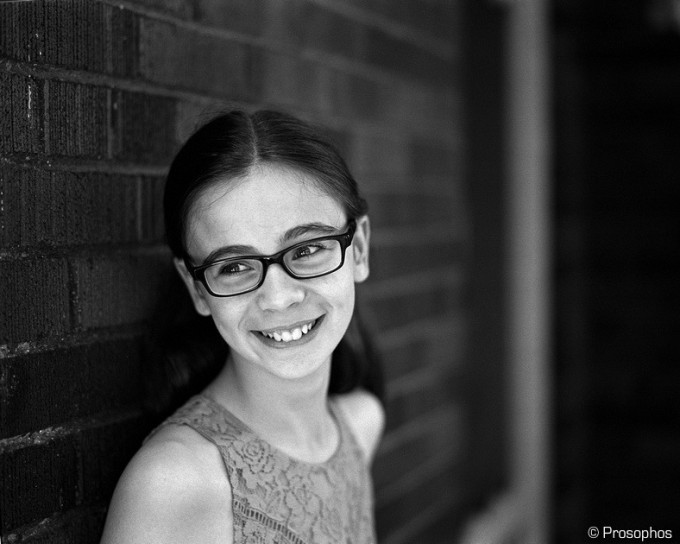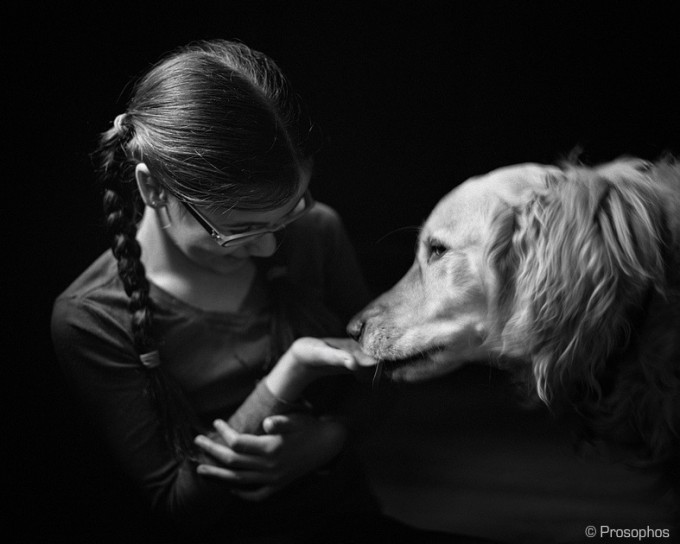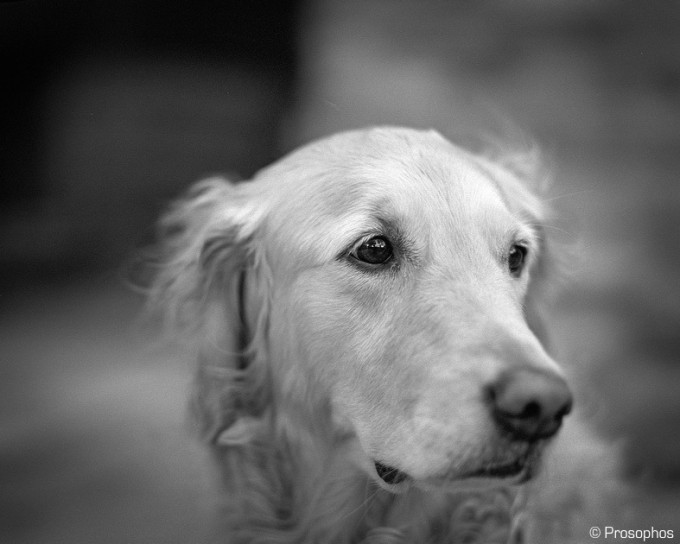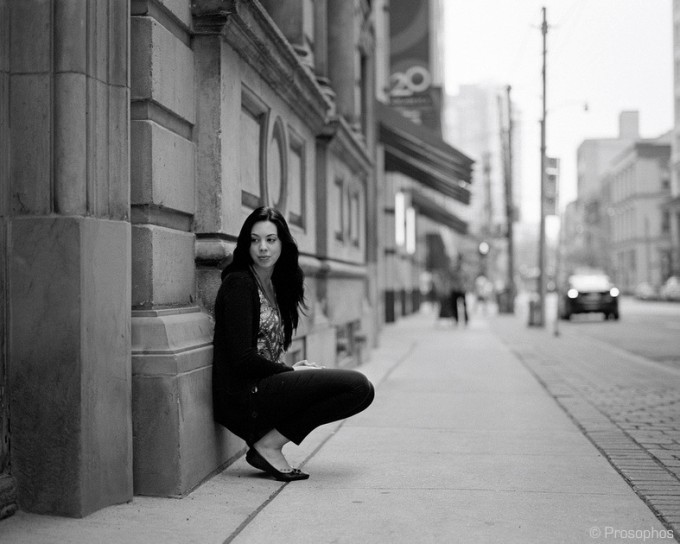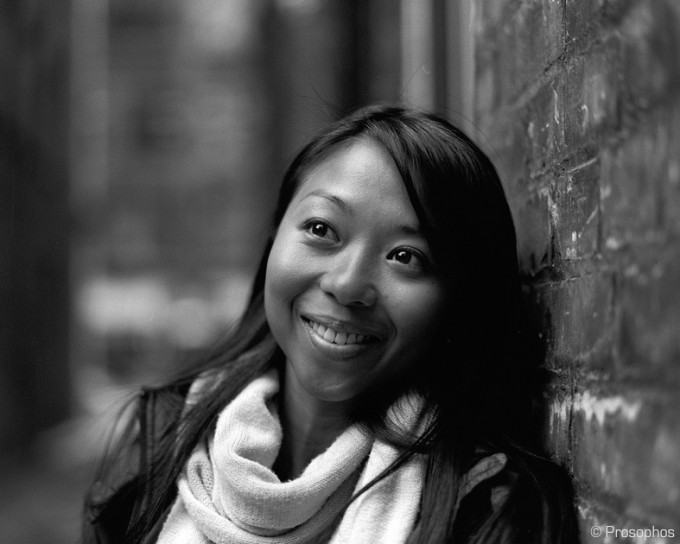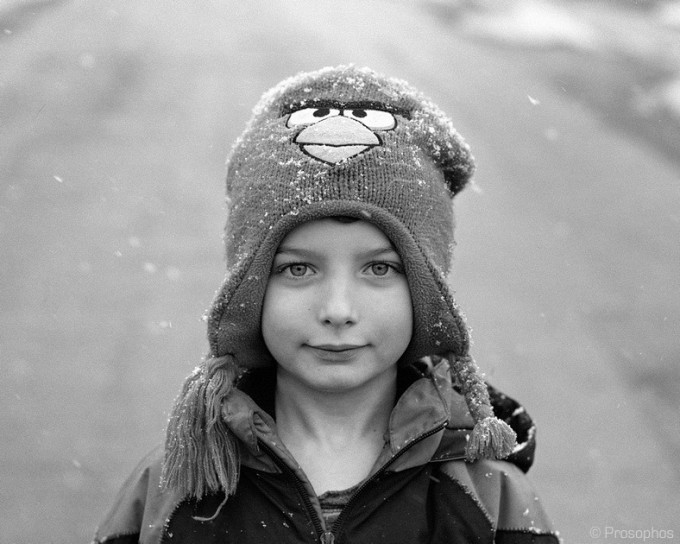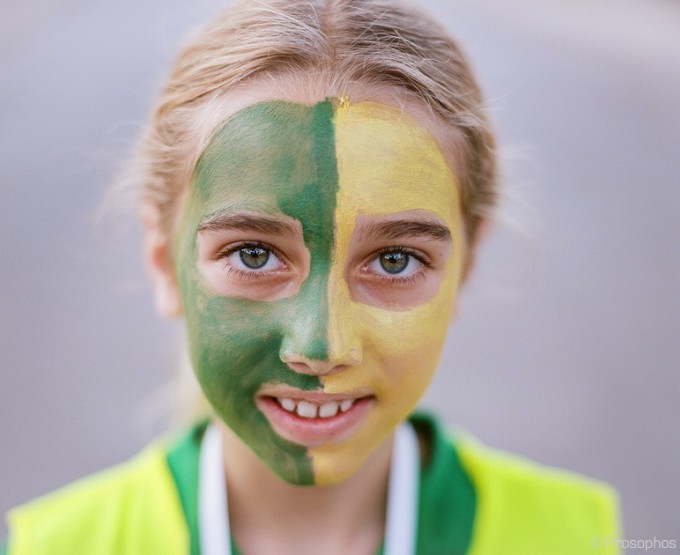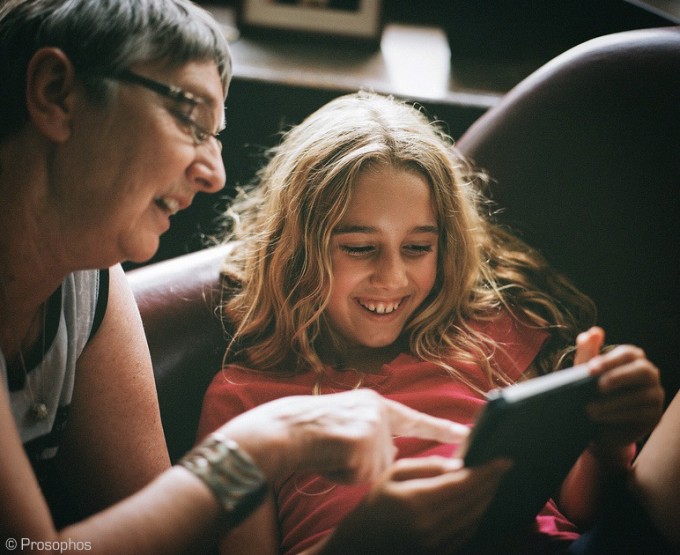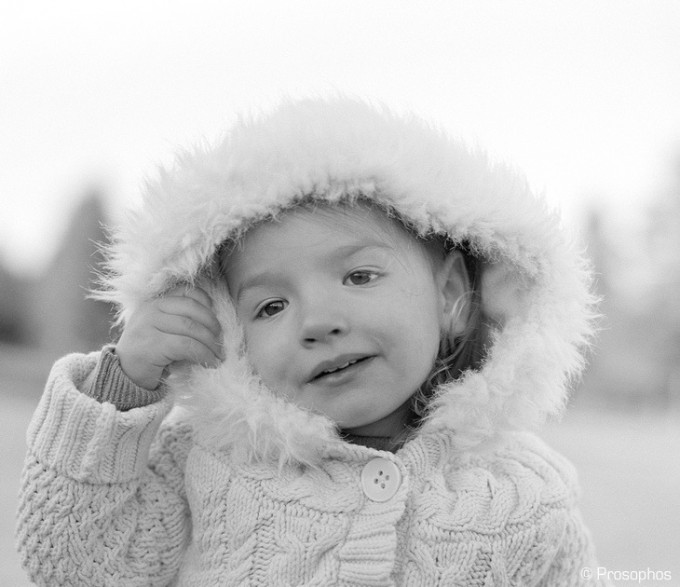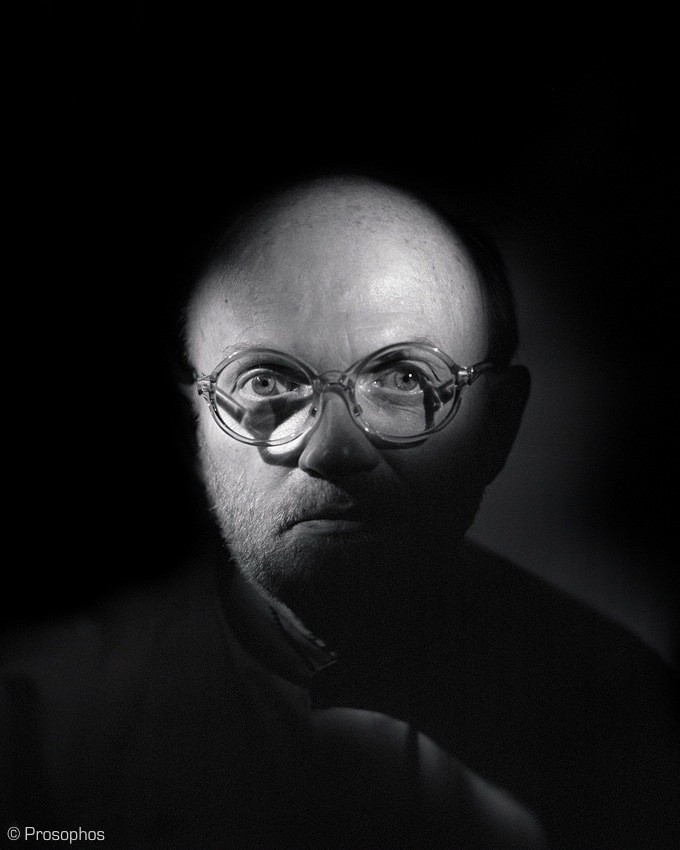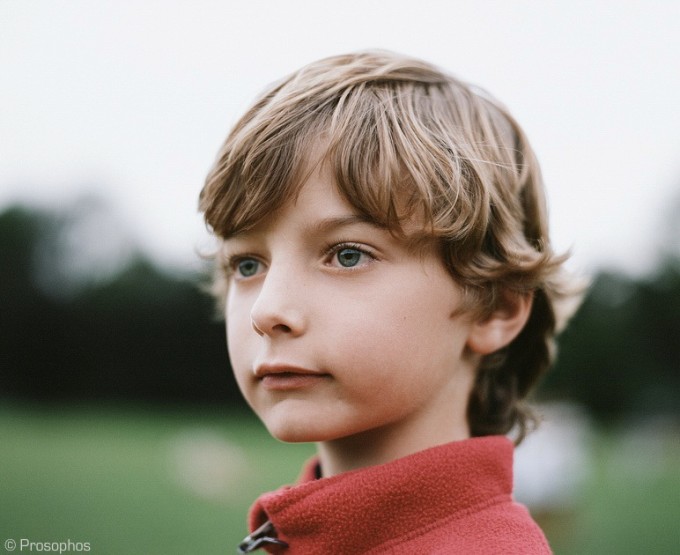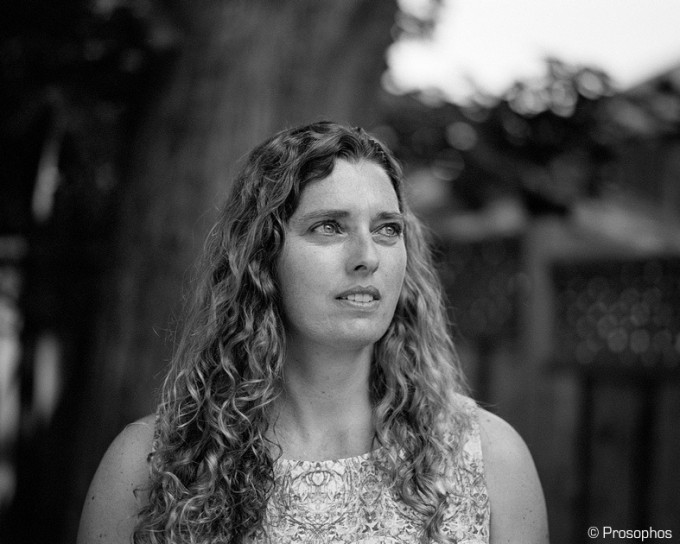 All of these were shot within 200 feet of my house (inside joke) with the Mamiya RZ67 and the aforementioned 110mm f/2.8 lens using either Kodak Tri-X 400 or Portra 400 film. I develop the Tri-X myself, hence most of my photographs are in B&W.
(Disclaimer: If you are not impressed with any of my images, don't blame the camera. Many other photographers have created hauntingly beautiful photographs with it and so I encourage you to research others' images.)
Once again, I wish you all a wonderful 2016,
–Peter.
www.Prosophos.com