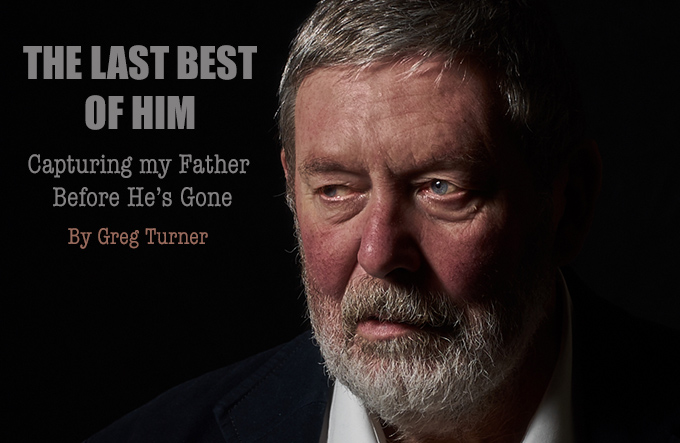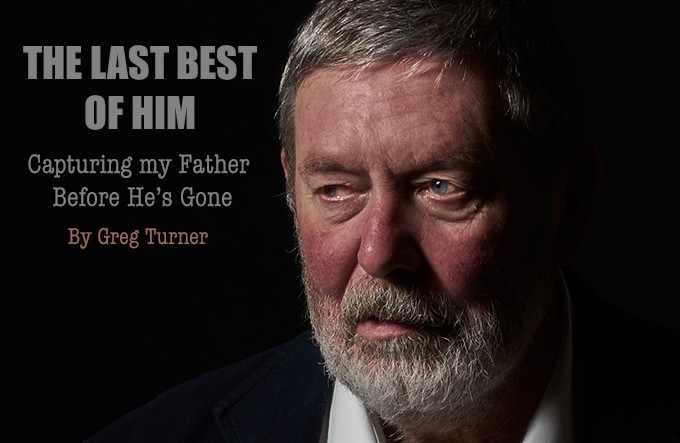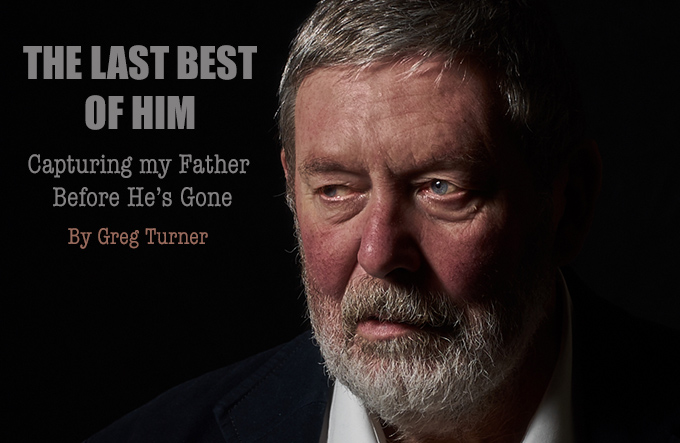 The Last Best Bit of Him. Capturing my Father Before He's Gone.
By Greg Turner
Hi Steve,
As ever thanks for all the effort you put into your website. I check it pretty much every day and enjoy the contributions from so many talented photographers as well as your own insights and thoughts. It's something I look forward to at the end of the day.
Lately my photographic journey has been going through a 'purple patch' and I've been trying to find an answer to the question 'what kind of photographer am I?' Most likely this is just a mid-life crisis but there's a lot from my childhood that I've spent most of my adult life trying to understand and come to terms with and so now I find myself doing that through the medium of photography. Some might think that pretentious. I don't care. They're my demons I'll exercise them any way I like!
One of the things I did over Christmas in pursuit of finding an answer to that question was put together a website. The process of 'curation' was fascinating and insightful in itself and it was precisely that process that I hoped would lead me to insight. If I am going to select what I show, I should be able to say why I am showing this and in doing that, come up with an answer to my question.
I named the site 'Tears in Rain', the line comes from the film Blade Runner (which has been my favourite film since way before it was cool to say that!) and references the idea of memories being 'lost, like tears in rain'. I don't want the memories to be lost; I want them to be captured after all, that is the essence of photography. And since the film and the book on which it's based, deals with the notion of what it means to be human, I find myself coming up with my answer.
I'm just an amateur photographer, motivated to understand the world and the people who live in it a little better through the medium of photography. The website address is www.tearsinrain.co.uk
Which brings me to the project I really wanted to share with you and one that has had the most profound impact on me personally.
My father was always my inspiration for my interests in life; my hobbies and pursuits all come from him (I get my work ethic and intellectual drive from my mother). It was he who introduced me to photography for example.
About eight years ago he got quite ill and was diagnosed with congestive heart failure. As a consequence of this, he had a small blood clot cause a minor stroke of some sort, which in turn resulted in part of his brain tissue dying, the area around the frontal lobe. The consequence of this has been a slow but very noticeable decline in his cognitive ability, empathy and behaviour. He's formally diagnosed with 'frontal lobe dementia' and the condition is progressive. It took a long time to diagnose and for many years we struggled with the subtle but difficult shift in his behaviour. Now that subtlety has long since passed and being with him is a lot like being with a young child.
So as we all watch him fade, and as we struggle to manage his behaviour, it occurred to me that I really needed to both capture the essence of who he is/was now before it's gone and also, in the process, reconnect with him in some way. So we arranged a photo shoot and these are the pictures I wanted to share. I don't think the individual pictures need much commentary. For those that are interested (and I see no problem with that), they were taken with a Sony A7s and either the 35mm Sony Zeiss f/1.4 ZA (the B&W image shot at f/1.4) or the Sony Carl Zeiss 85mm f/1.4 ZA with the LA-EA4 adapter (the colour versions, shot at f/5.6 and with off camera flash). There are other images and these at a larger size under the 'Projects' folder on the website. The project is called 'Dad'.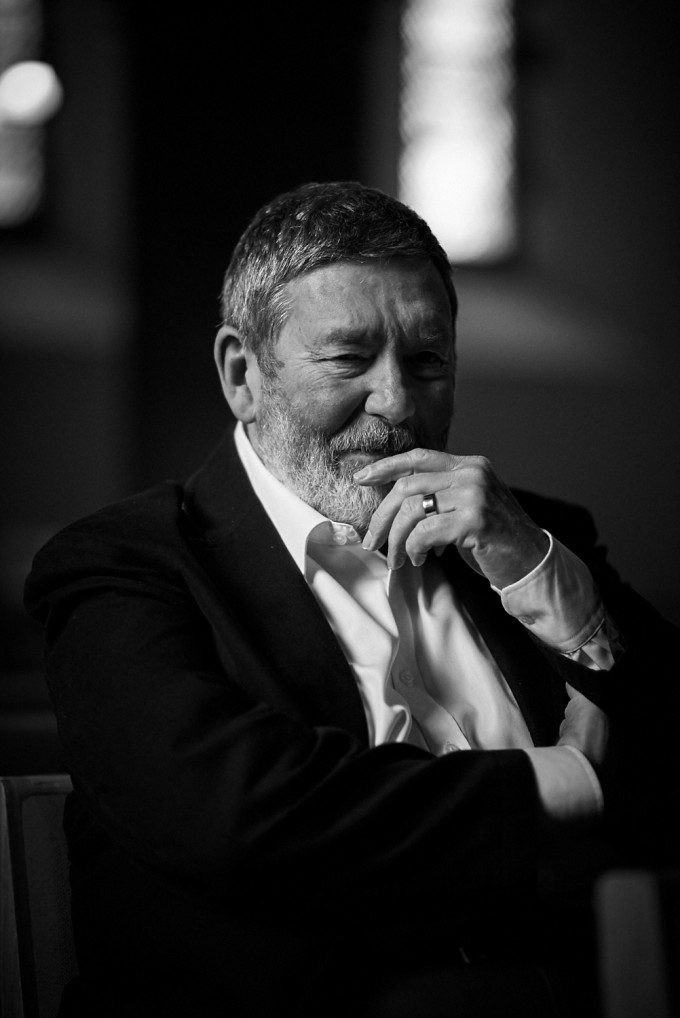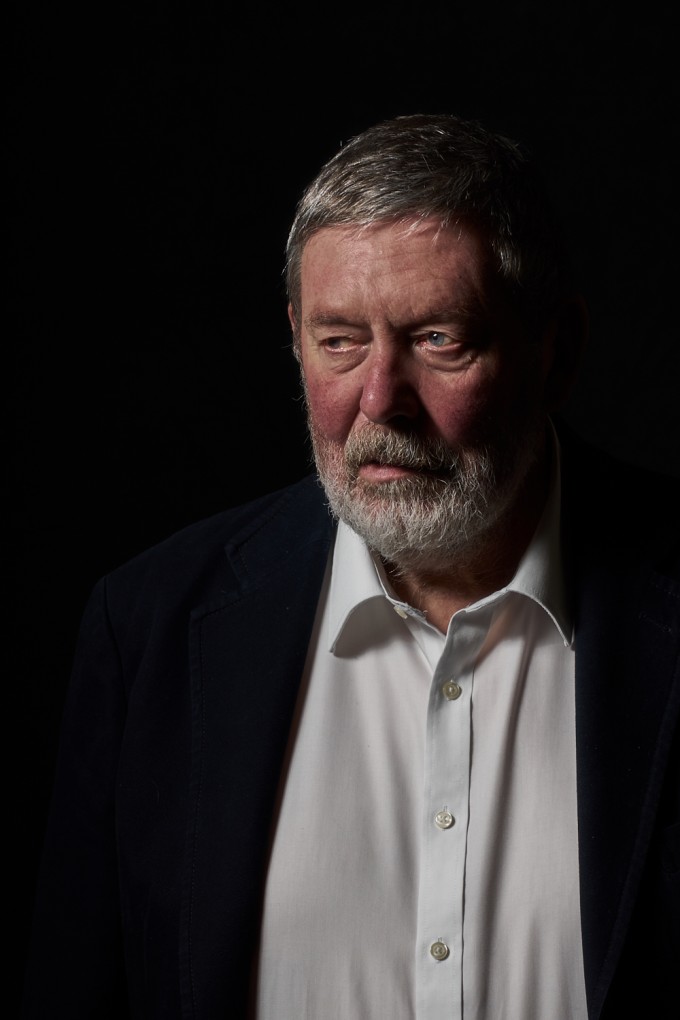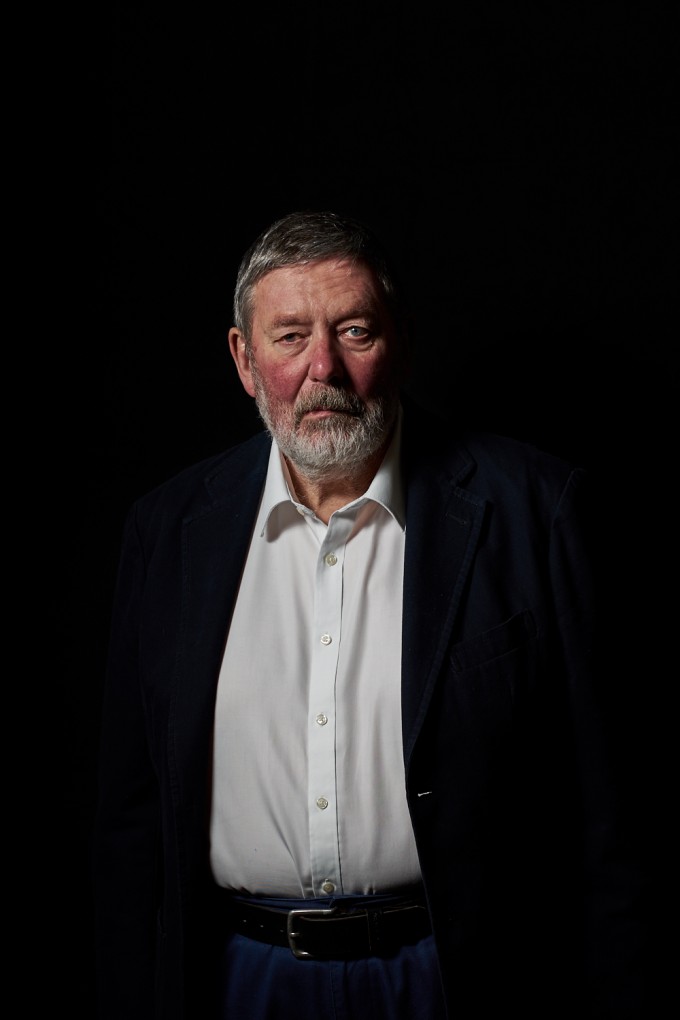 This was also my first attempt to shoot with a flash, either on or off camera, though for this shoot I went off camera with a single light source shot through an umbrella. I think the results, good or otherwise as they are, are more good fortune and luck than anything else. But I am very pleased with the results not least because the process of looking and thinking engages us with the subject and it's been a long time since I properly did that with my father.
Best regards
Greg