HUGE SAVINGS! AWESOME Sony RX1 Deal with OVF – NEW for $1695!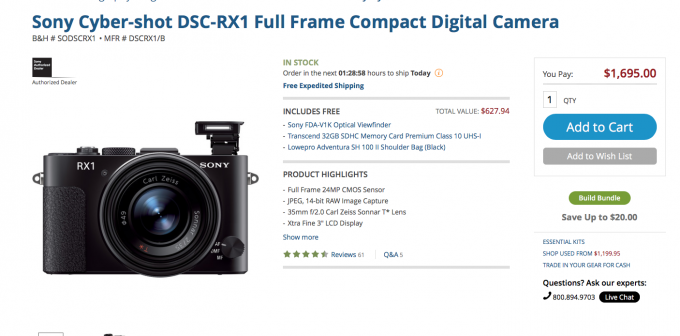 WOW! ONE OF MY FAVE CAMERAS OF ALL TIME, the original Sony RX1 is now on clearance at B&H Photo and they are giving the RX1 in addition to the Sony OPTICAL VIEWFINDER, a Lowepro Bag and a 32GB SD Card. $1695 total. This is a huge savings of over 50% off, and its new and with warranty.
The original RX1 to this day offers lovely IQ as the original sensor is still quite amazin g today IMO. I love my RX1RII but the old original still rocks, just a but slower, lol. See my original review here of my 2012 Camera of the Year, the RX1.