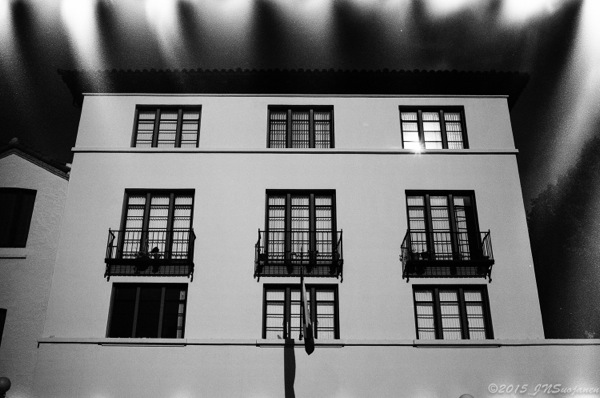 A Return to Film from the Leica Monochrom
by James Suojanen
Hey Steve!
I began making photographs in the 1960's using a 35mm rangefinder and developing my own black and white film. I also made contact prints and did some enlargements. But I fell away from photography through college, professional training, career and early family life; no time, no money. And color photography eluded me. But when digital became affordable with the Nikon D70, I began again. Initially I went the SLR route, but as I got older I disliked the size and weight so I ended up back with rangefinders, eventually acquiring a Leica Monochrom to complete the return to my roots; or so I thought.
Using the Monochrom with just about any decent lens produced unbelievably sharp images.
This image was made using a 60+ year old 50mm Summarit during the Memorial Day Parade in my town (Summarit yellow filter, handheld) – Leica Monochrom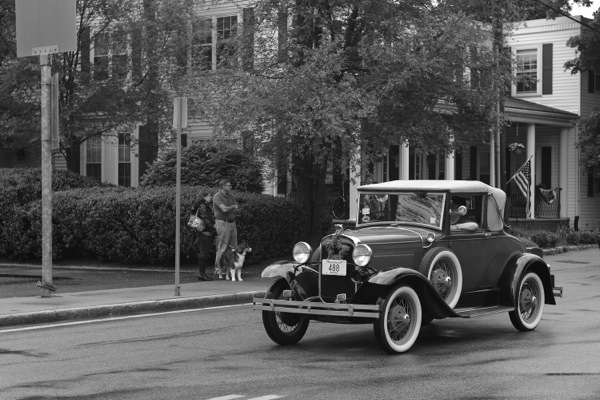 –
I made this image I made at the Military Cemetery in Bourne, Massachusetts. Normally the graves can have NO decoration. But the father of a posthumous Medal of Honor soldier buried there won the right to have flags placed at every grave site for the Veterans Day and Memorial Day weekends. An amazing event in which hundreds of volunteers appear, place the flags and then remove them. (Monochrom with a 21mm SEM on a tripod with a yellow filter) – Leica Monochrom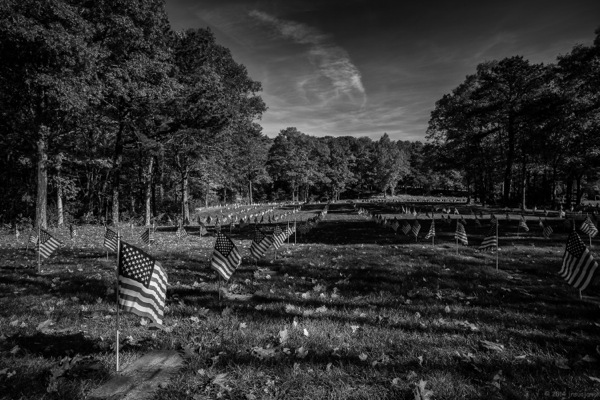 –
On a trip to my old stomping grounds in the South, I made this pic with the Monochrom and a 35mm Summilux FLE (UV filter).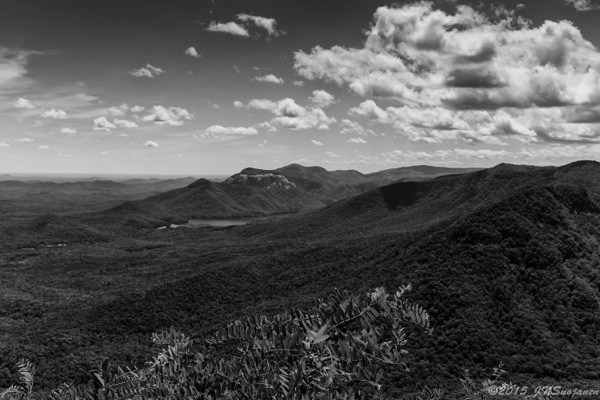 –
I like all of these images. The prints have a medium-format acuity to them. But I just found/find them a bit sterile; they lack(ed) a certain "je ne sais pas" for me. So when I saw an announcement of a Leica Akademie workshop on film photography coincident with a trip to LA, I decided I'd take a second look at film. What I like about workshops is not only the focused time devoted to learning and practicing, but also the people the people I meet. I wasn't disappointed by the cast of characters who assembled. And I was given 2 36-exposure rolls of Ilford XP2 for a sojourn through Chinatown and environs. Great fun, great instructor and a real adventure! Film DOES make you slow down and think about the images you're making.
XP2 is a Black & White ISO 400 negative film developed using the C-41 process for color films. The images shown here were commercially scanned at the time of development with a 3,000 x 2,000 pixel resolution. All images were made with my Leica M7 and Voigtlander 35mm Color Skopar, except for Bruce Lee – 90mm macro elmar. I used a yellow filter for about half of them. I post-processed in Lightroom and Nik. I think the color processing gives the files a good bit of latitude for digital post-procesing. The grain is very fine and uniform. For those do-it-yourselfers, I imagine that Kodak TMax would give similar results.
Peculiar – an open but very hostile gate.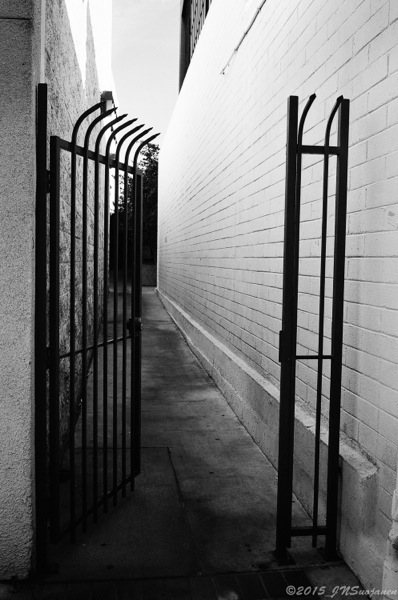 –
Church in Hispanic neighborhood next to Chinatown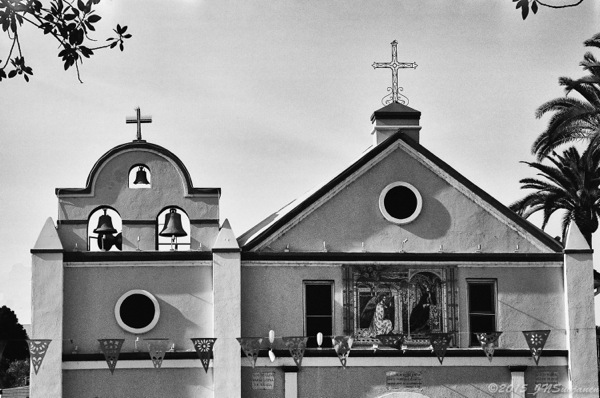 –
Building next to the Church. As I unloaded the second roll at the end of the day, I realized I had not rewound before I opened the camera. Steve can't publish what I said at that moment, but I quickly closed the camera back up and hoped for the best. This bit of serendipity occurs with film and can make for some interesting images. The light from the sprocket holes provides celestial framing for this otherwise boring composition.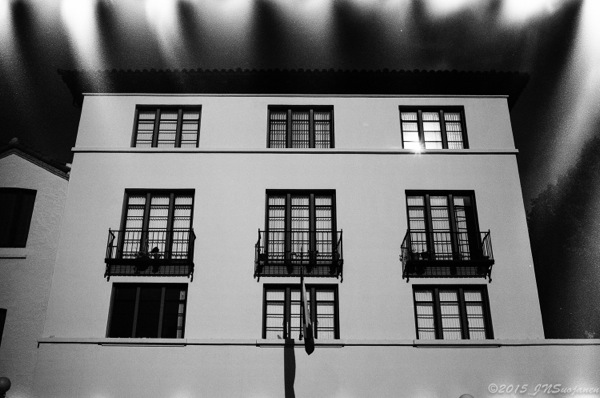 –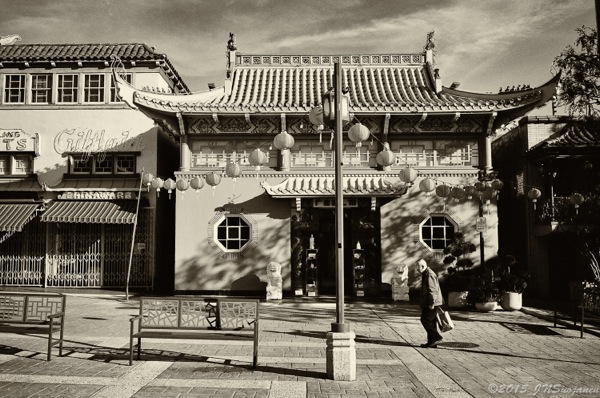 –
My favorite image of the day. Simple story within a complex image – maybe a metaphor for most of us seeking to find a path through the complicated thing we call life.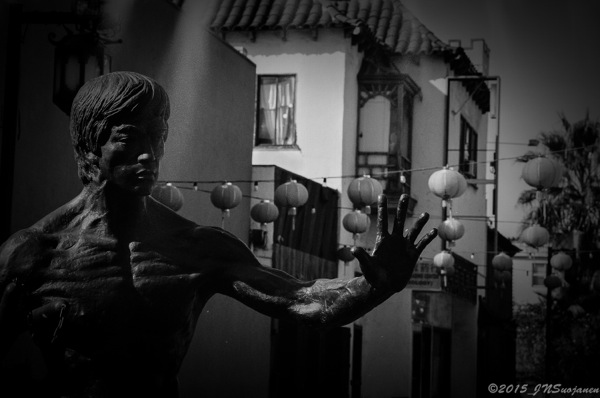 –
Statue of Bruce Lee. The sprocket light made a spotlight for his face. I had a very difficult time framing since I wanted to get his hand in-between the lanterns, like he was balancing them. I had to account for the lens/viewfinder parallax while I held the camera upside down.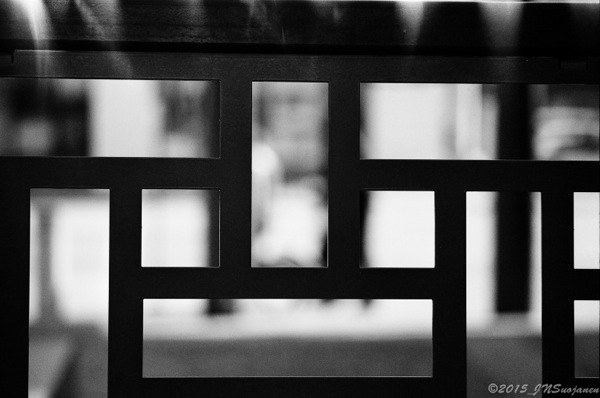 –
A bench. The Voigtlander lens renders very nicely on film. It's as sharp as a 35mm Summicron (had one a while back) with very nice bokeh. Small and light, I find it's short focus throw terrific for street photography. I spent about $350 for the screw mount lens and adapter. It also looks great on both my M7 and my Leica IIIf.
For me, I saw these images and knew I was home again – at least for B&W. They just breath more that the Monochrom pictures. I don't really know what it is. Certainly a lens will interact with a 20µ thick film emulsion differently than a 1µ micro prism at the top of a photocell in a digital sensor. It may also reflect an analog vs digital tonal range. Perhaps some/most of you reading this (thank you for taking the time to read this piece and look at the photographs), will think me deluded. That's okay. Art is art, and a wise man once said, "There are as many paths to God as there are people on the Earth". I'll paraphrase him by saying that each of us has our own path (i.e. camera, lenses, etc.) to making THE PICTURE which we all seek.
Cheers and blessings,
JNSuojanen
P.S. Given the rapid depreciation of digital cameras, I don't think there is any significant cost between film and digital for most of us amateurs (except if you shoot action stuff). My Leica IIIf is 60+ years old and works perfectly (I can't say the same about myself).