The World's First Autofocus Adapter for Leica M Lenses
The Techart PRO AF Leica M lens adapter for Sony E mount cameras!
(PRESS RELEASE)
From Steve: THIS LOOKS AWESOME!! With this adapter we can mount a Leica M lens to our Sony A7 series body and it will auto focus them. If this works as advertised it will be quite amazing. The press release and video is below from the manufacturer which is "Techart PRO". I look forward to testing this SOON! You can pre-order for $349 at their website HERE. Ships in March.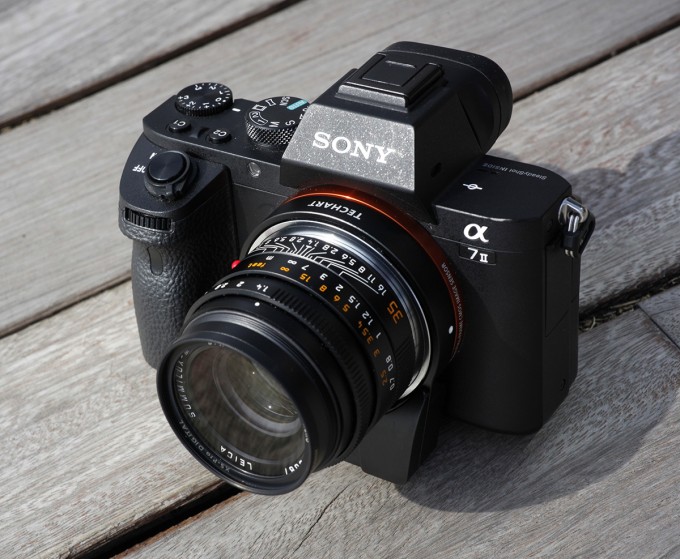 Guangzhou China, Feb 11, 2016 – Techart, the Chinese adapter manufacturer who has previously launched the first Contax G autofocus adapter for Sony E cameras, has unveiled the world's first Autofocus adapter for Manual Lenses named 'Techart PRO'. The Techart PRO adapter is able to drive the manual Leica M lenses to reach focus by using the focusing system in Sony A7II and Sony A7RII, giving an unprecedented new user experience for all Leica M lenses owners.
Techart PRO has adopted the z-shift technology where the Leica M bayonet is able to extend and retract. The distance between the lens and the camera sensor is hereby changed in order to reach the focus. The mechanism is quite similar to Contax AX system where the flange distance is changed for autofocusing. Techart PRO has electronic contacts to communicate with the Sony A7II and Sony A7RII and uses its PDAF system to measure focus. The built-in motor will then drive the bayonet forward by a maximum of 4.5mm and reach the focus point for shooting.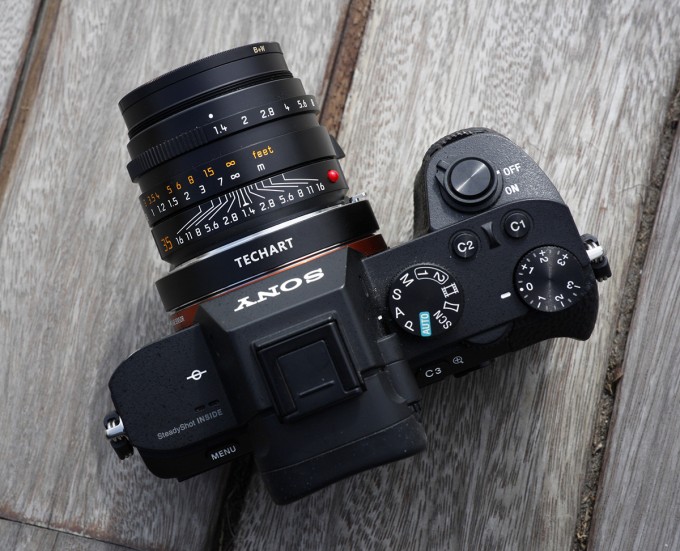 Techart PRO is super light and powerful. The adaptor weighs only 133g and is able to drive a lens system as heavy as 700g. Apart from pairing up with the Leica M lenses, users can also further adapt lenses with longer flange distance (e.g. Leica R, CY, PK, MD, etc) with add-on adapters and enjoy the autofocusing experience with other manual lenses. Techart PRO supports both AF-S and AF-C modes and it can also serve as a close focusing adapter which can reduce the minimal focusing distance of the lenses. A complimentary mobile app will be available for users to save 10 sets of lens data to the adapter and perform firmware upgrade via bluetooth.
Techart PRO is an evolutional product which can give users a completely new experience with their manual lenses. The fast and precise focusing allows users to take quick and sharp photos with their favourite manual lenses. More product information and testing videos can now be found via our official website. (http://www.techartpro.com/)
Pricing and Availability
The Techart PRO Autofocus Leica M Adapter for Sony E cameras is currently available for pre-order at our official website (http://www.techartpro.com). The recommended retail price is USD 349/pc. Free shipping will be provided during the promotion period. Delivery will commence from March onwards and will be shipped from our US / UK / Hong Kong warehouse. 1-year warranty is included.