A look at the 4V Design Lusso Slim Camera Strap
A few days ago I received a package from 4V design with a couple of straps inside the box. I had no idea what to expect but can state that I get shipped TONS of straps as it seems everyone in the photo world want their straps reviewed. I end up reviewing probably 25% of them as most are just copies of other straps. Sometimes a strap comes along that is beautiful in looks, comfortable when worn and made of high quality leather with important things like ADJUSTABILITY.
The straps from 4V that were in the box were their LUSSO SLIM strap as well as a Wrist Strap. BOTH have super soft high quality leather, unique color and can be adjusted very easily. If you go  to the 4V website (here) you will see that they are made in Italy, and that they seem to take their strap design and quality very seriously.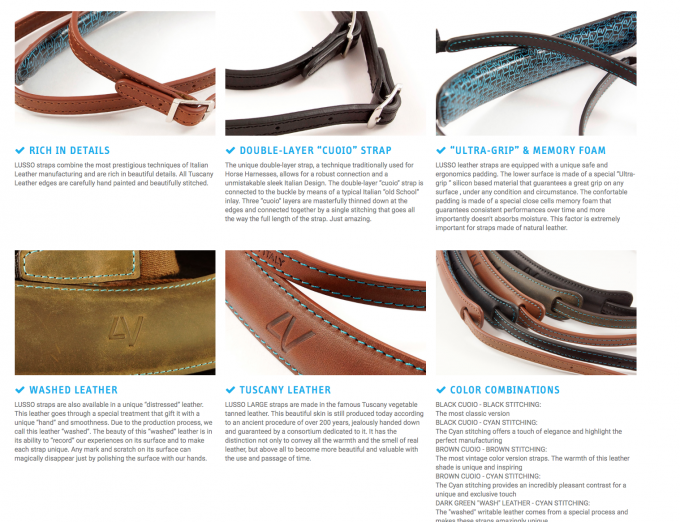 When I unboxed the straps I did a quick video look on them which you can watch below if you so desire:
The strap is very comfy, since it has a memory foam padding with a very grippy surface where it hits your shoulder, so even heavy cameras will be soft and cozy on your shoulder and back. The leather quality is among the best I have seen in a strap, up there with exotic $300 straps. The details are fantastic and the black and cyan color combo is stunning. It just pops.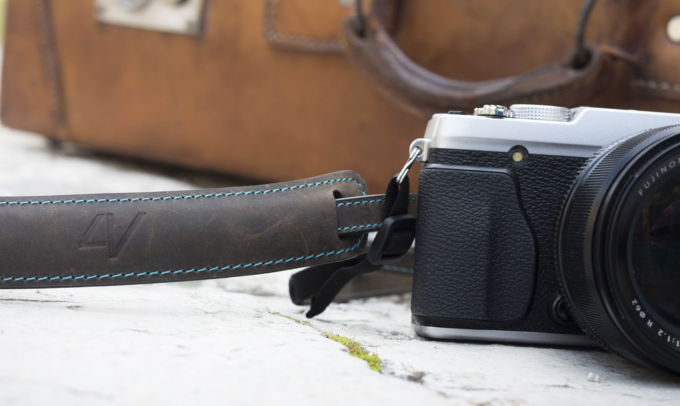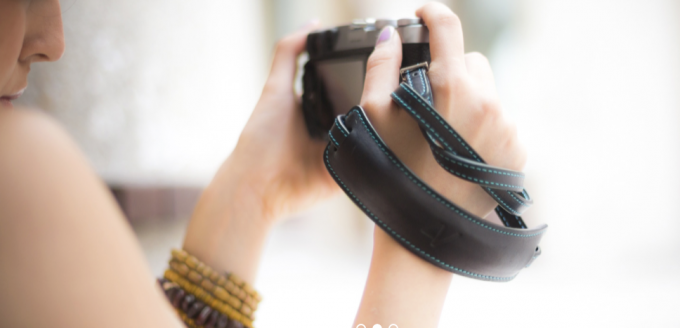 Over the years I have used/tested and checked out hundreds of straps. I have a drawer full of them and change them out from time to time. With the Lusso slim, I may have found the strap that will stay on my beloved Sony A7RII for quite some time as its comfort is up there with the best and I love everything about it. Not much one can say in a strap review, but if you want to read more about these straps or the other straps in the 4V line, check out their website HERE.  Highly recommended.
If you want to order one, you can do so at B&H Photo HERE. They have all colors in stock!